I was getting so excited today to be back in familiar territory and so close to Stehekin! It's really hard to believe how far this journey has taken me. I'm not ready at all to end life on trail. I'm still excited every day to set up my tent and fall asleep looking outside at the view or trees (I leave at least one vestibule open almost all nights unless it's rainy or super cold).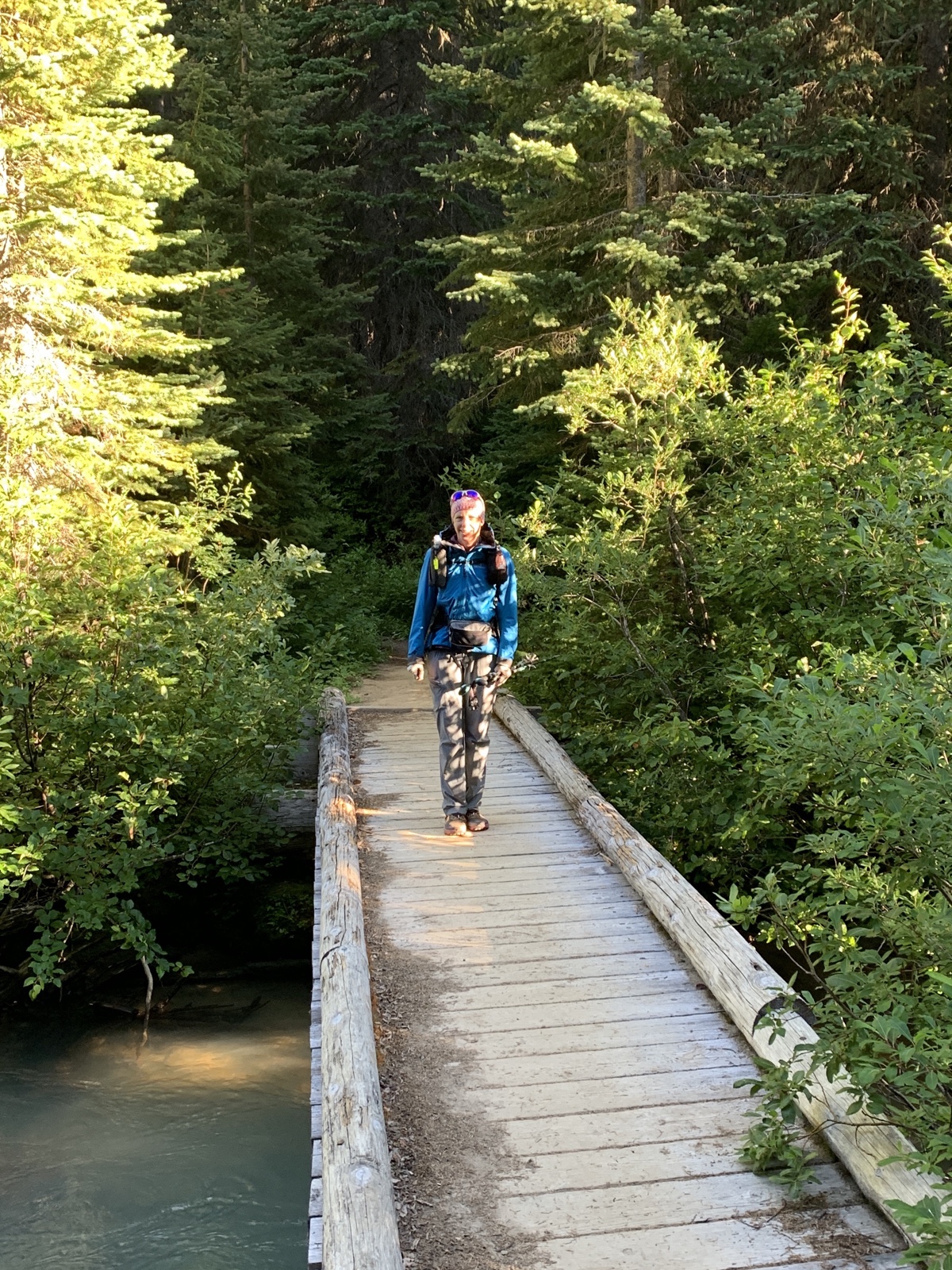 Waking up to a dry tent – as you know, always a bonus. The Miners Creek camp was really nice, and I so enjoyed camping there. I rinsed my shirt and pants last night, they have been through a few days of sweating! The shirt (still the original one as you know from the pictures!) dried fast and it was only damp when I went to bed. The trick is to put it into the quilt/liner with you for the night and it will be warm and dry in the morning (body heat!).
We only had 3 miles to go to the top and Suiattle Pass. This went by quickly! We looked back at the route we had come …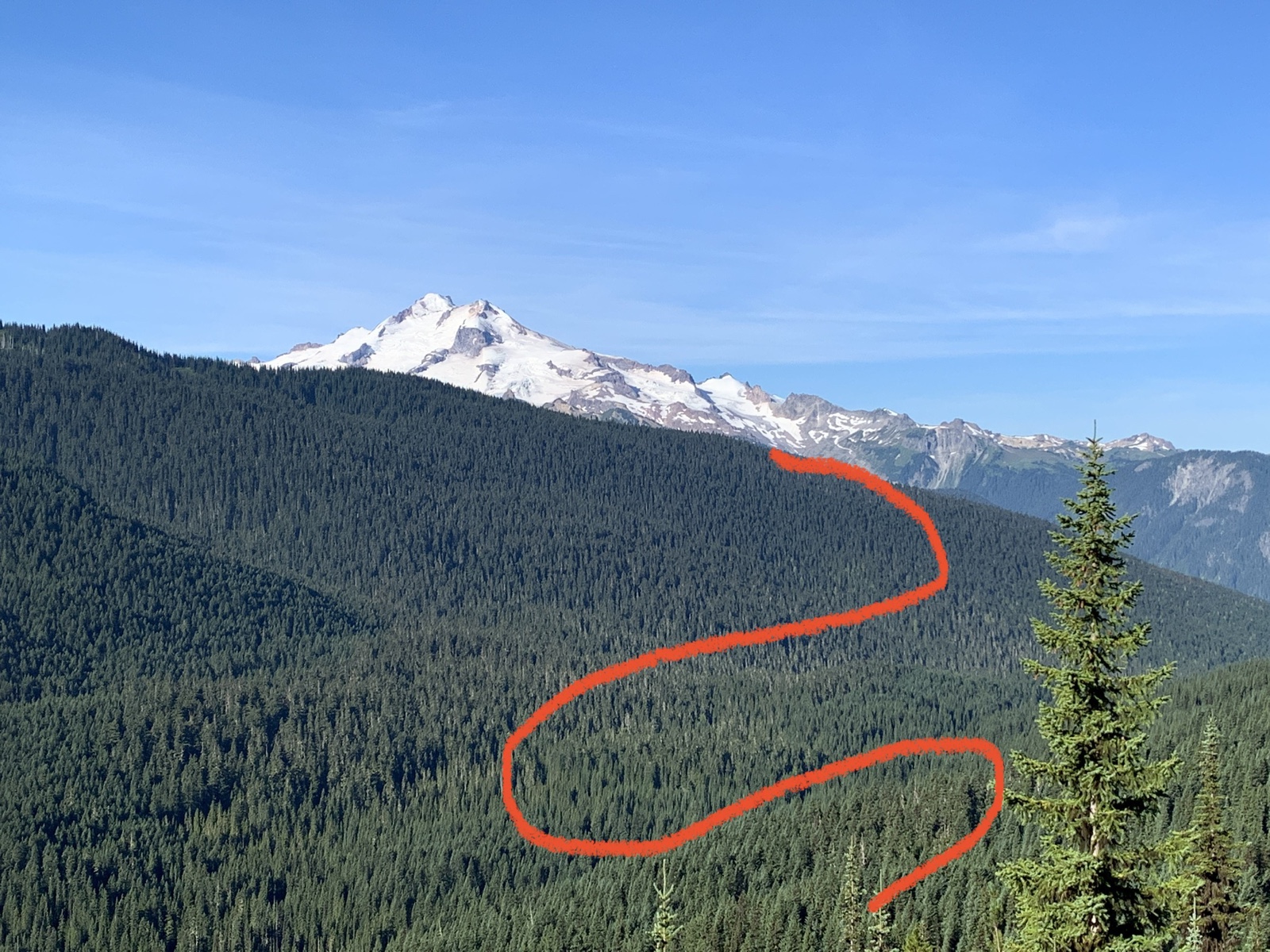 We enjoyed the views and peaks around us. Another sunny day lay ahead but it didn't feel as sweltering as before …
I had the same old discussion with a hiker on trail: Which is better, the Sierra or Washington? (He was partial to the Sierra since he lives there …) It's really hard to answer that and really depends on your preferences. These two areas are so different. Both are gorgeous.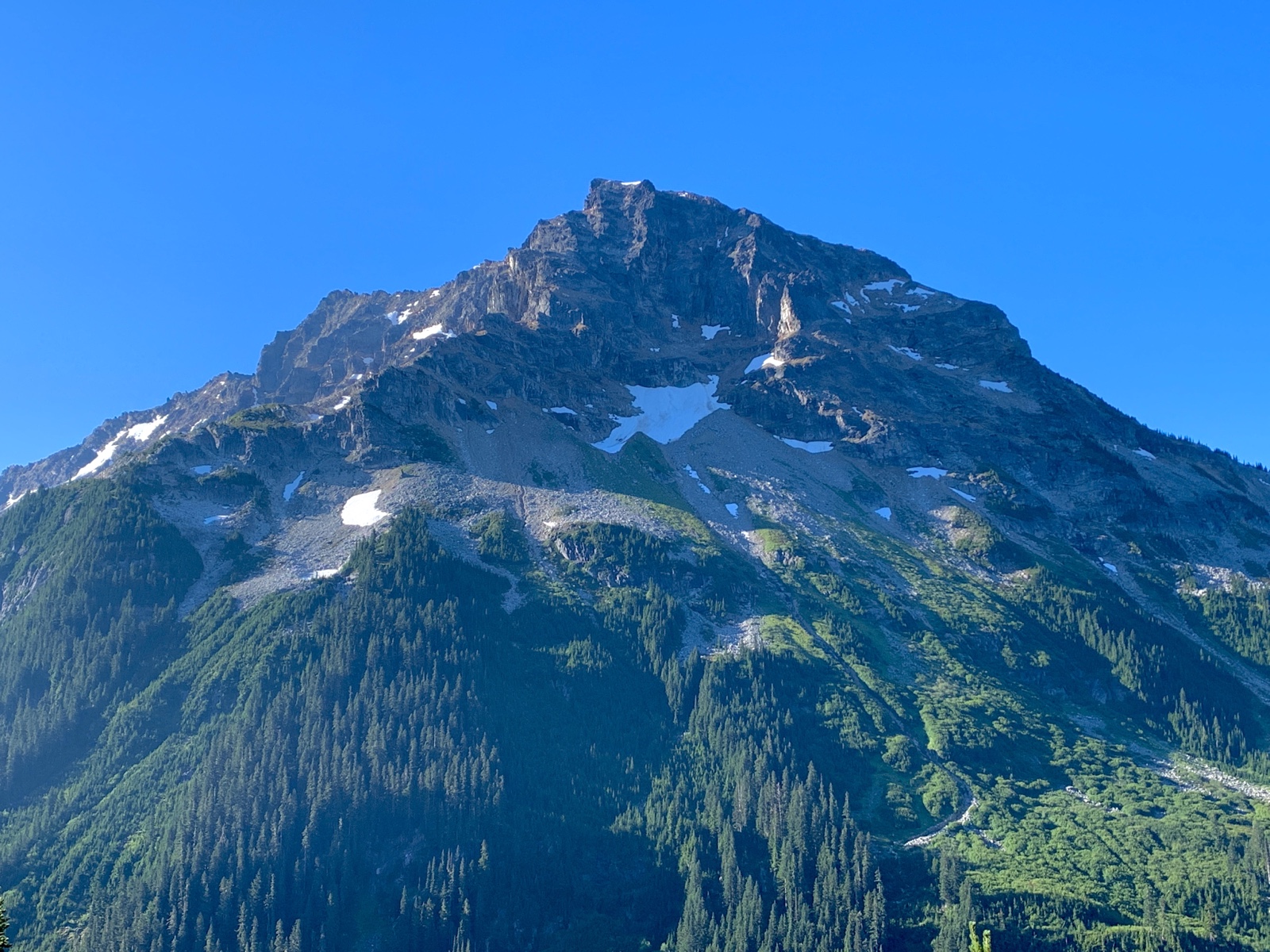 We crested the pass at 6000ft and started the long downhill. While I sweat more on the uphills, the downhills are certainly harder on the body. We descended all the way to 2200ft at our current campsite.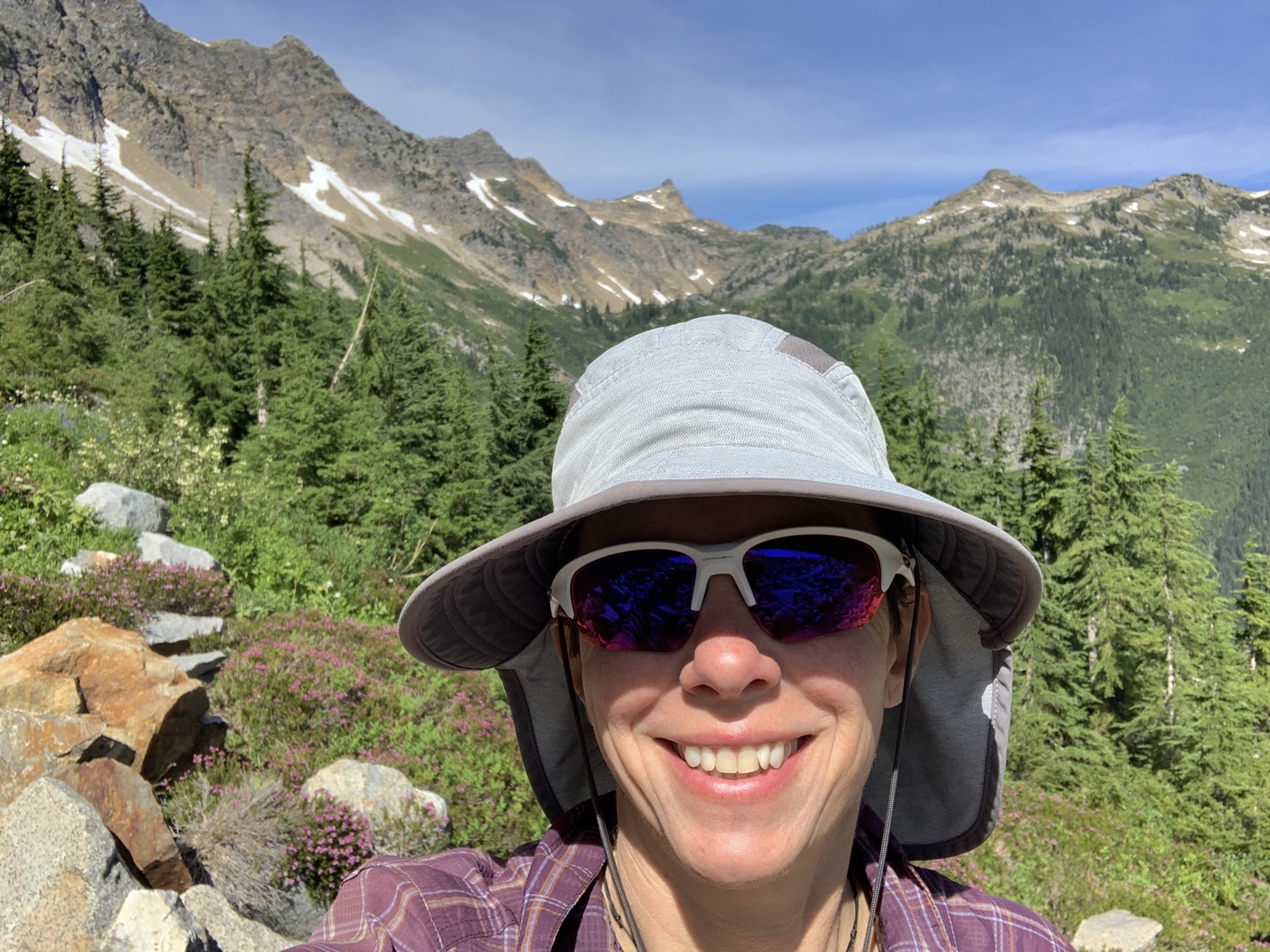 The open areas near the pass were actually fairly difficult today … either rock slides that require a lot of concentration, or overgrown trail with high bushes and muggy air and insects everywhere. Further down it was more forest walking.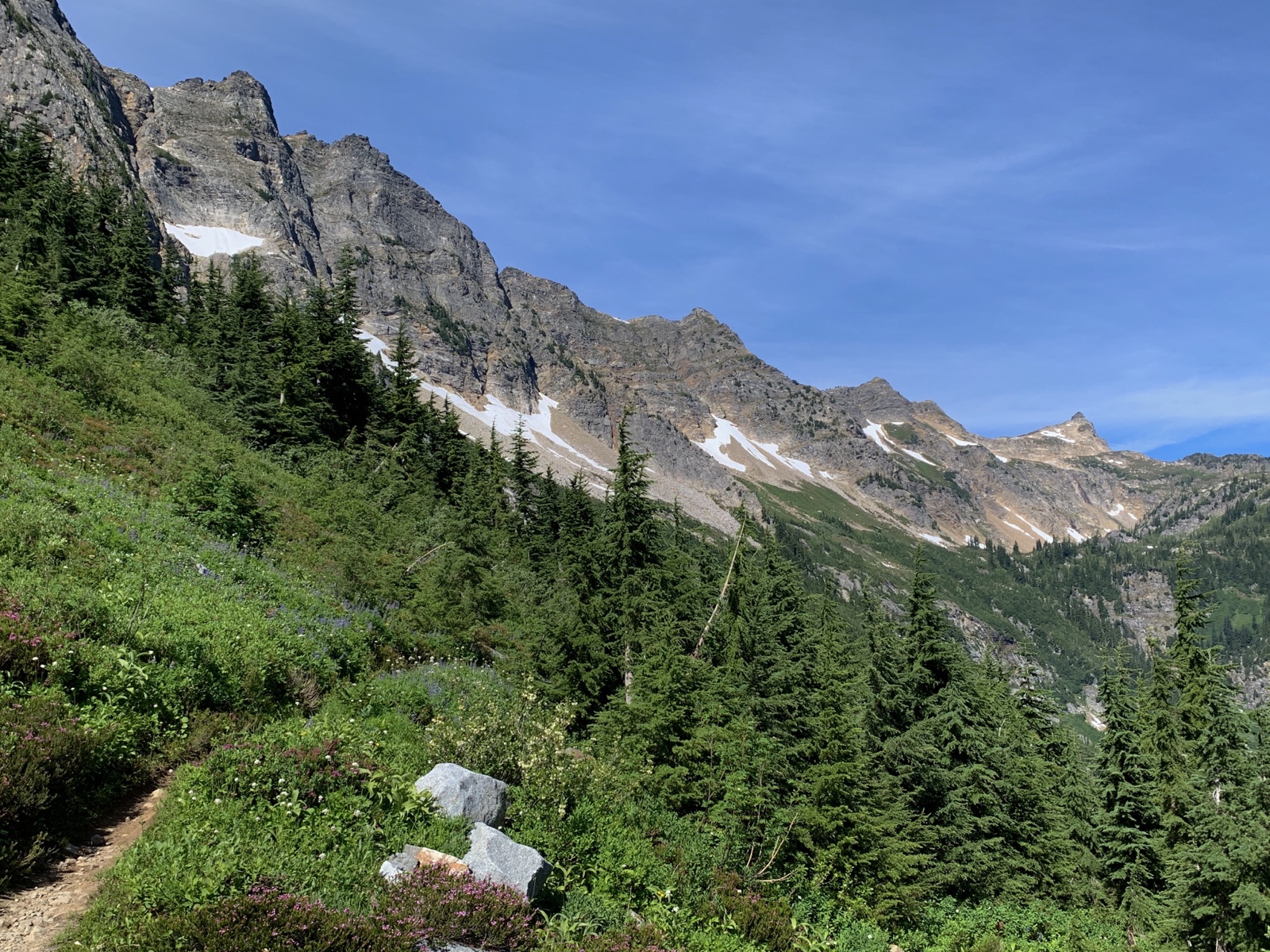 After 14.7 miles we took a break at Swamp Creek which is where I camped with Keyla 4 years ago. All the trail from here on north is familiar to me. This log bridge, I remember, wasn't Keyla's favourite!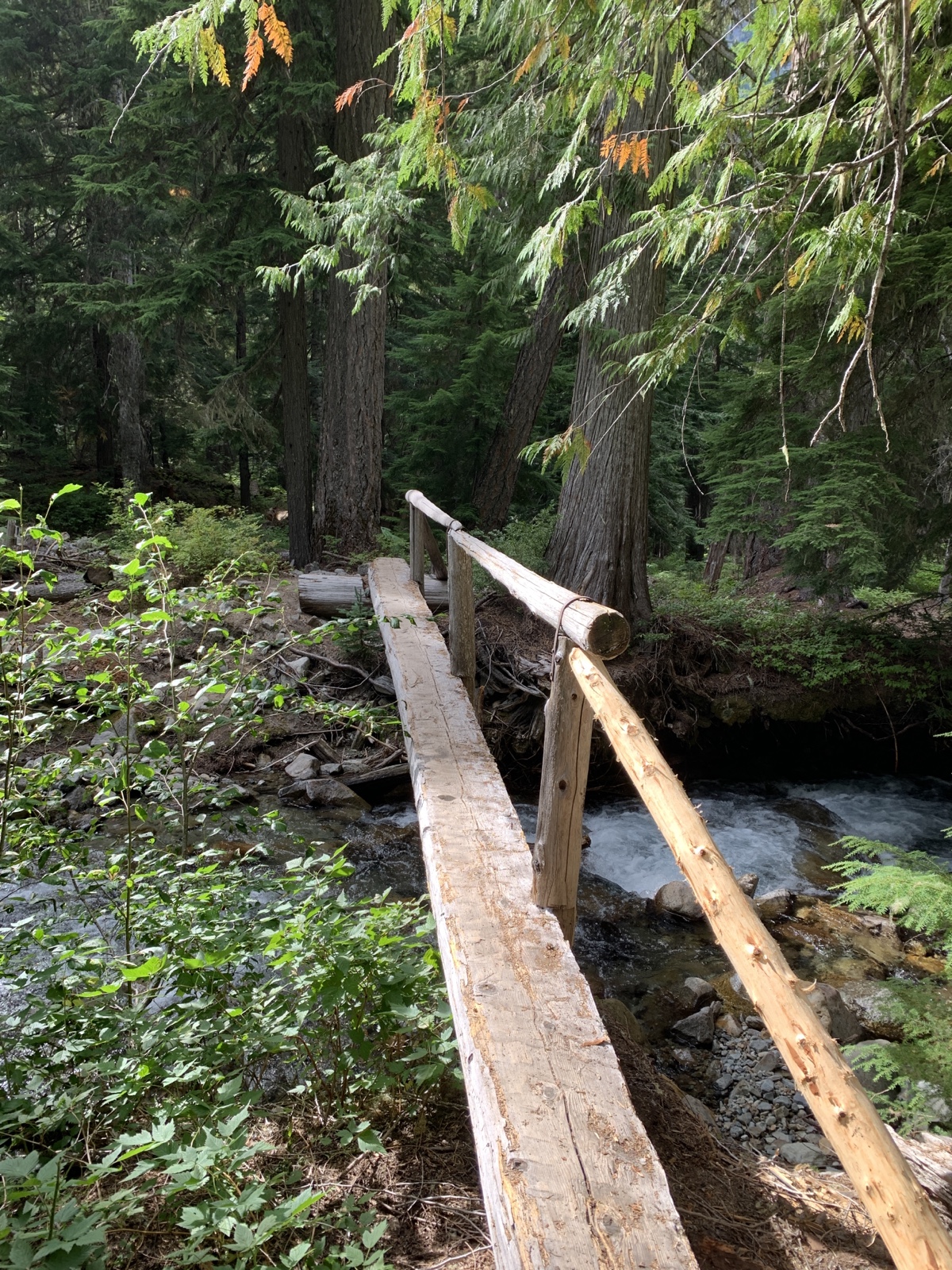 We are camped only 5 miles from the road into Stehekin (total 17.7 miles today) and I'm so excited to see Patty tomorrow! We are hoping to camp in Mark's yard but also have to make plans for Loura's exit and pickup. Busy day tomorrow but with the Stehekin bakery getting closer, I couldn't be happier!!!