A warm night with a bright moon, no condensation in the tent, lovely.
After the major snow fields yesterday I was nervous about the stretch south of Etna Summit that John had warned us about (he actually bailed on that section).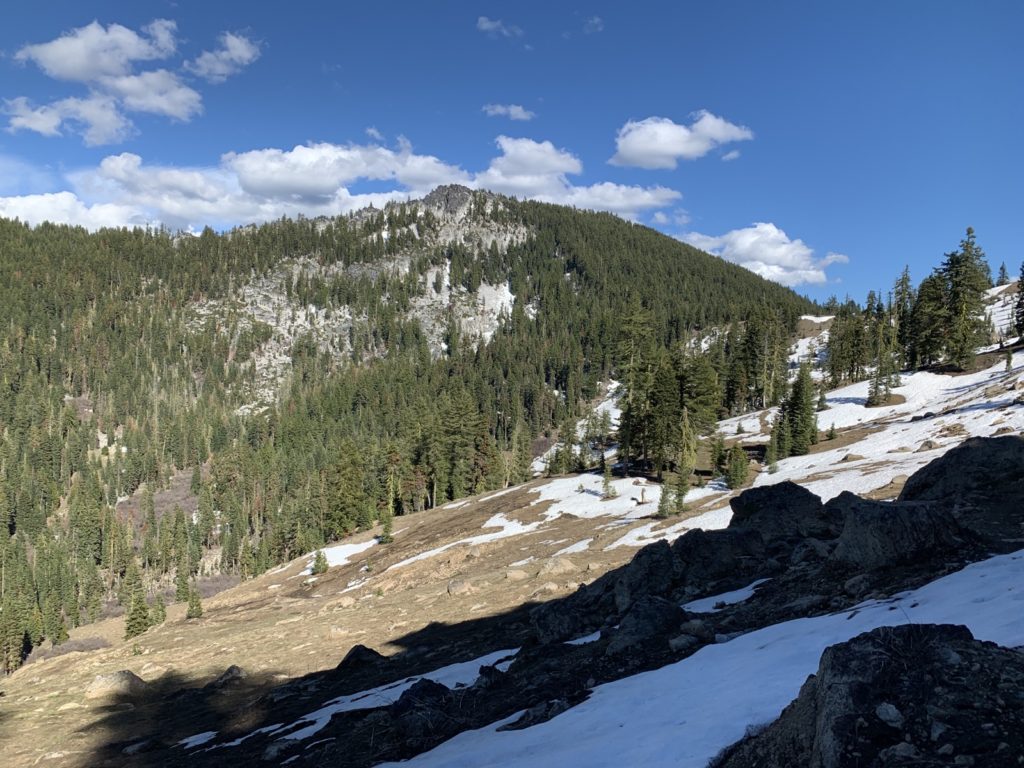 Not wanting to do major snow travel in the heat and without my micro spikes (they are waiting in Seiad Valley, 76 miles north) I decided to go around this snow section. It's quite high in elevation and everything further north is lower so hopefully the bad part is over with!
Sorry, I never took any pictures of the actual snow traverses, too busy focusing and dealing with the bright intense light reflecting off the snow. Next time 🙂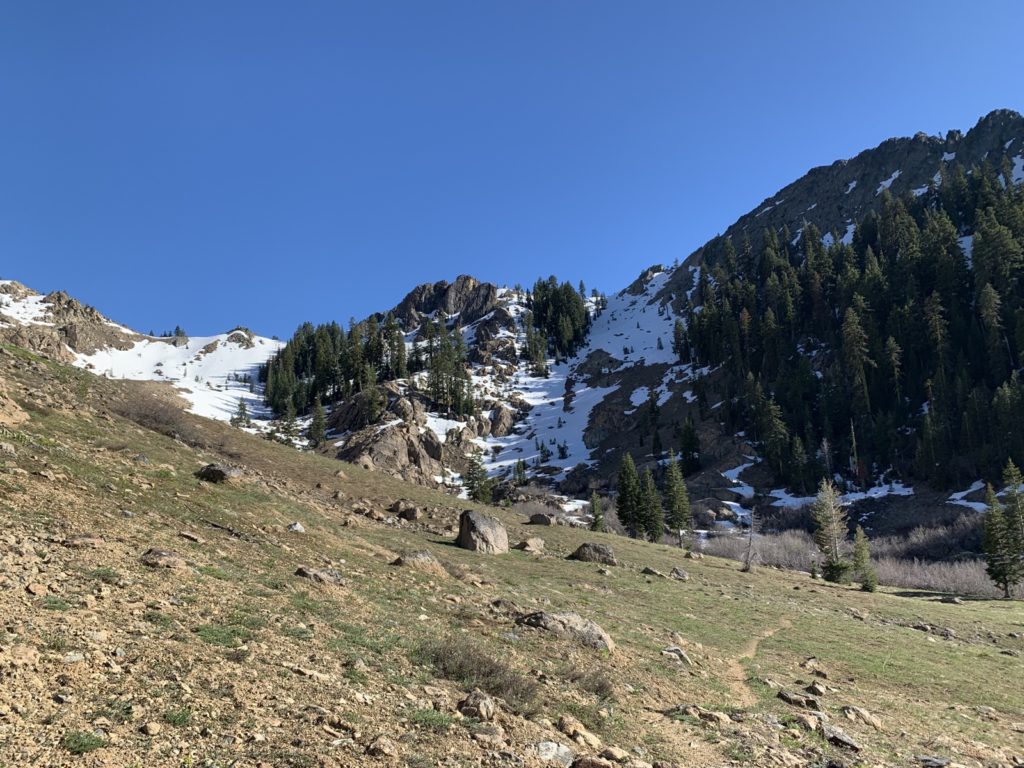 Hitching a ride into Etna gave me the opportunity to meet some funky yet kind characters … there was the gold miner from Kansas with his son, working a claim in the Scott River Valley. I didn't even know people still did this! And there was Sev, from France, barefoot, who lives a nomad life in a Chevy van with solar and all he needs (been living in California for 2 years). He teaches French from his van (and from library wifi networks) too. We even geeked out over some backcountry gear, since he also hikes and likes ultralight gear.
A stop in Etna means time to shower (I feel I haven't gotten real "hikertrash" dirty yet!) and mail John's yaktrax back! Oh and eat an apple 👍🏻 As for the weather forecast: