For the first time I had frost on my tent this morning! It was definitely not the highest camp or even a cold day … must have been the meadow setting.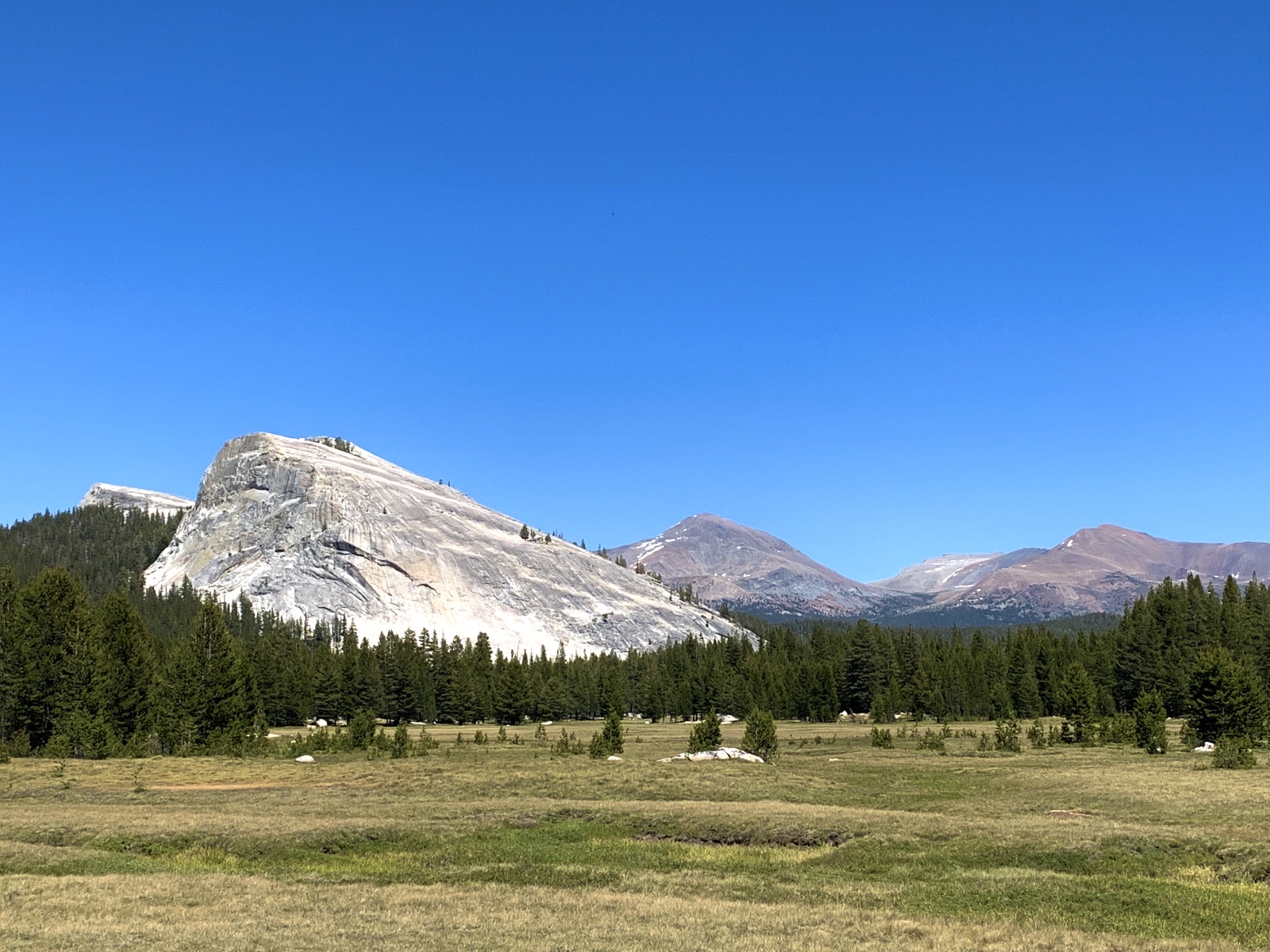 Walking towards Tuolumne Meadows and the heart of Yosemite was relatively flat (Lyell Canyon) but still dragged on. I was wondering where Roadkill and Goldylocks were, given their plans to go into Lee Vining.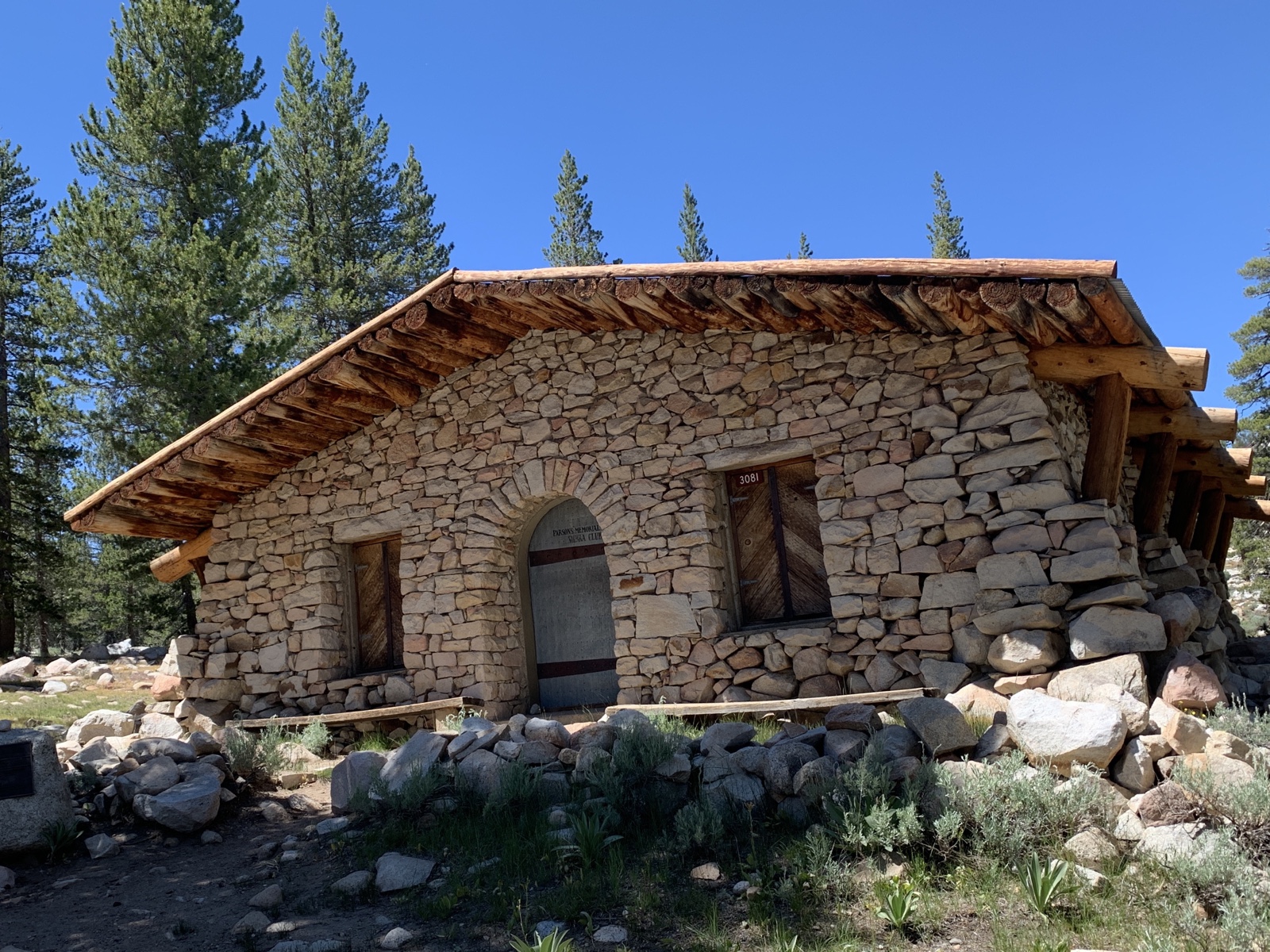 But I never saw them. When I got to the road, I had decisions to make. There is a campground that is closed for cars but allows backpackers … could have been a short day and comfy camp. The Tuolumne Meadows store is closed but I walked another km to get to the visitor centre (closed except for rangers helping outside in a tent, plus bathrooms). I found an outlet and charged electronics …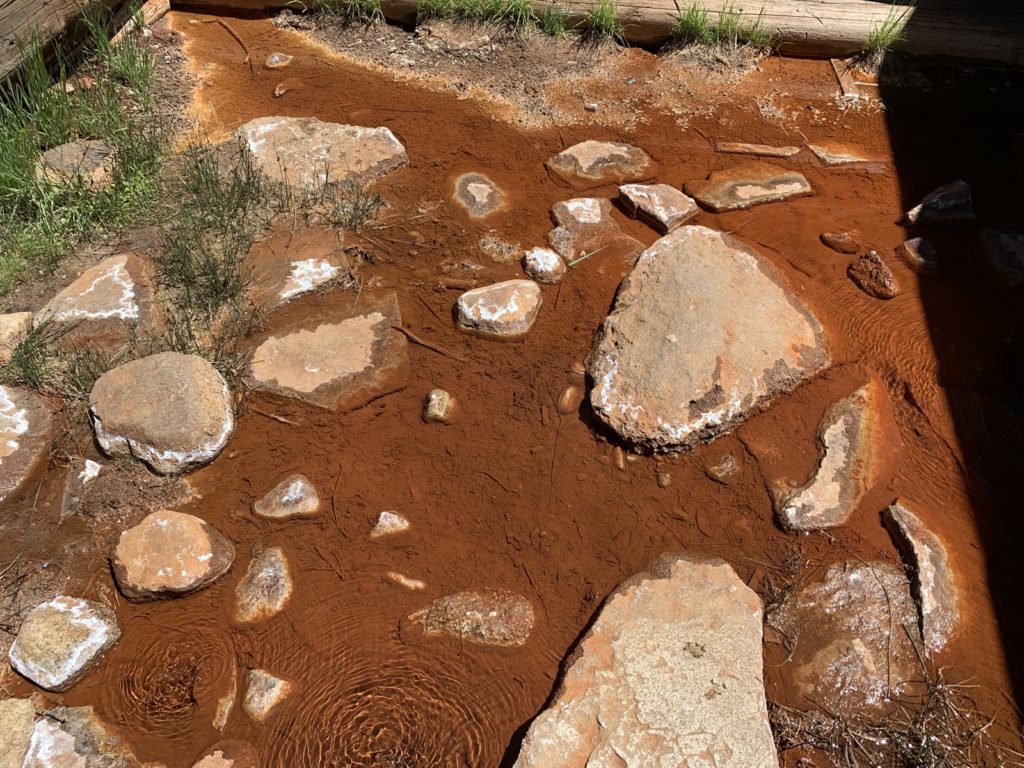 Cleaning up in the bathroom was nice (thank god for short hair!) but I still didn't know whether I wanted to go into town or continue. After a nice chat with Nicki and Claudia, who were starting their JMT journey, I finally decided to continue on and North.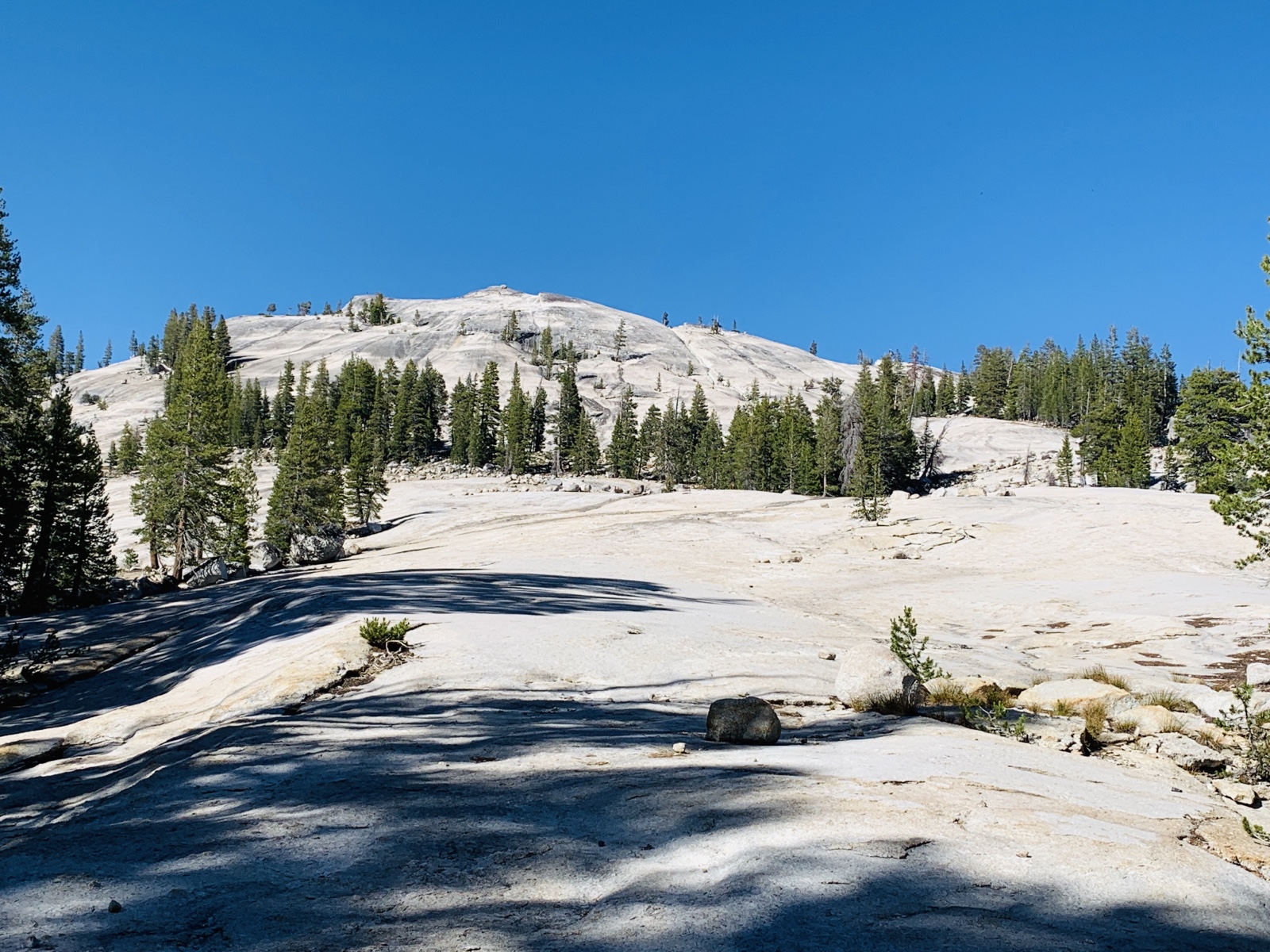 The distance (another 75miles, no exit) is daunting but I should have enough food and hope to complete this challenge. Looking forward to a zero after …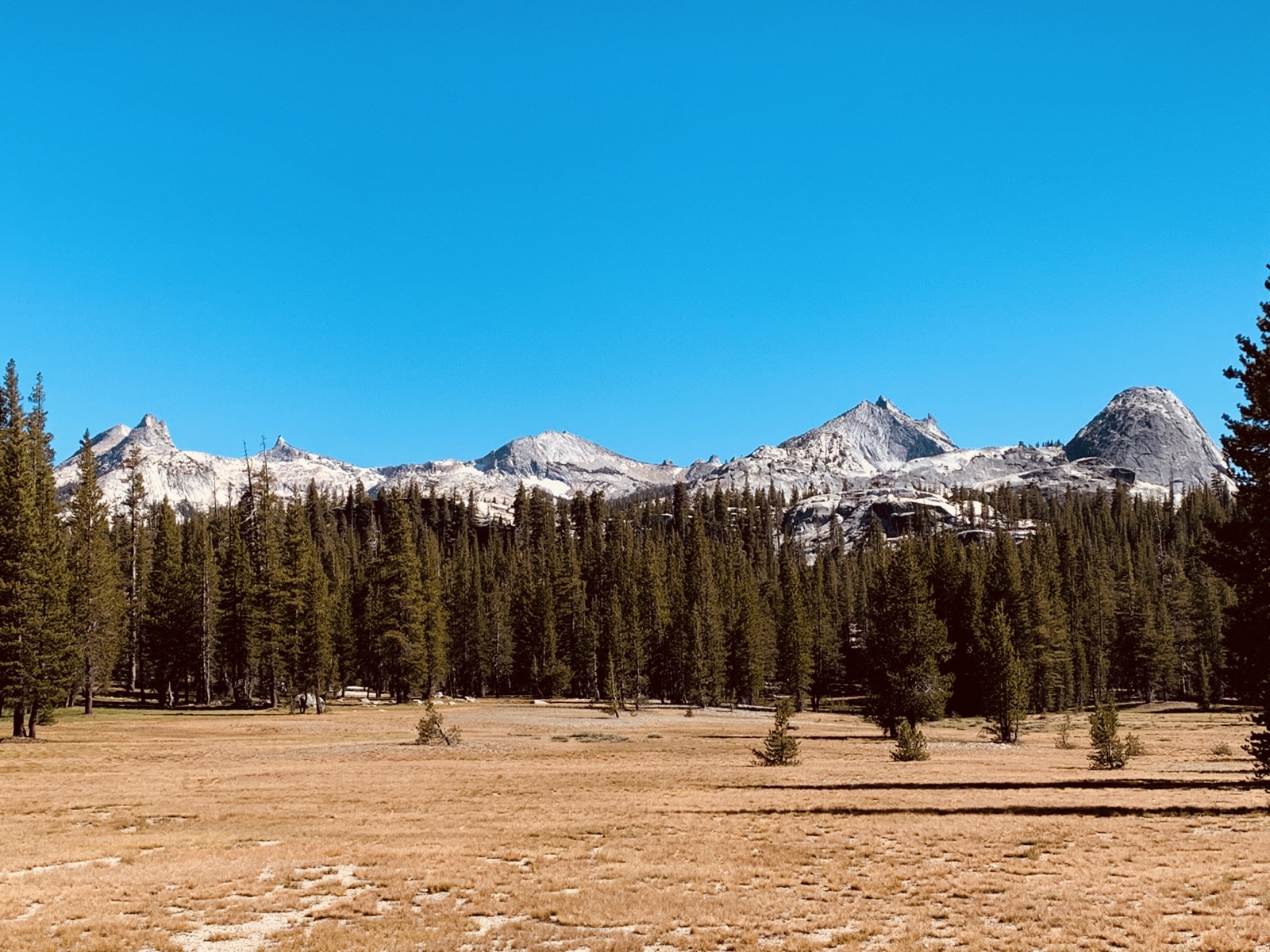 I hiked another 5.6 miles to make it 15 miles for the day. I'm at Glen Aulin Sierra Camp right next to the Tuolumne Falls. This camp typically has little tents for guests, bathrooms etc but it's all closed. Nevertheless, there are probably at least 25-30 backpackers camped in this area (it's large) and the ranger even checked permits!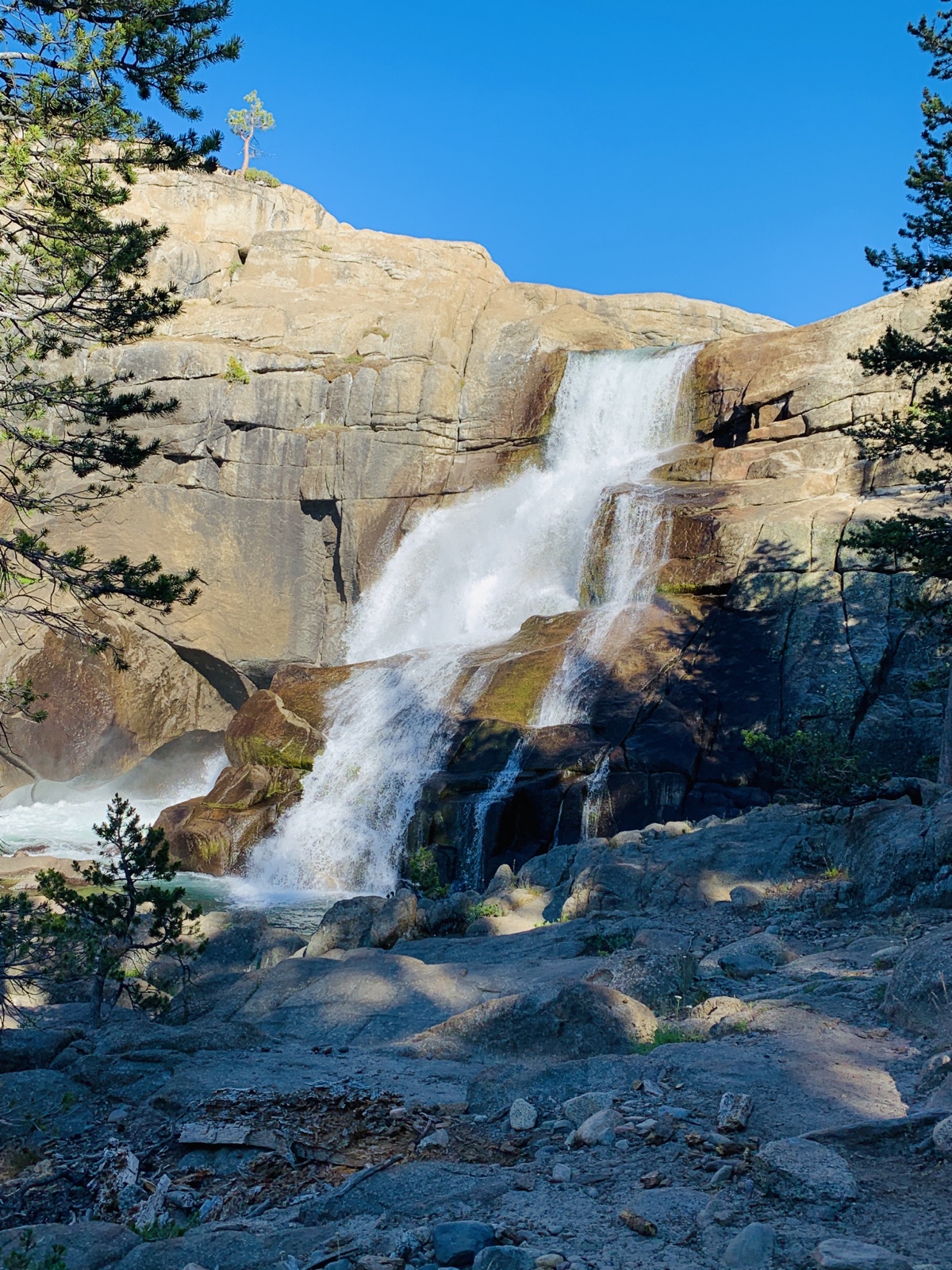 Tomorrow is another day. I have had no phone reception for a while, even on top of Donohue Pass. I hope to publish these posts soon …