On Saturday, September 2, Graham and I finally acted on an idea I've had for a while: To hike the Okanagan Highlands Trail! The official trail spans 128km in our Okanagan backcountry. The eastern 60km are the High Rim Trail which I hiked last fall (from Highway 33 to Vernon). The 68km on the western side run from Chute Lake lodge over Little White Mountain to Nordic ski area and down to Highway 33.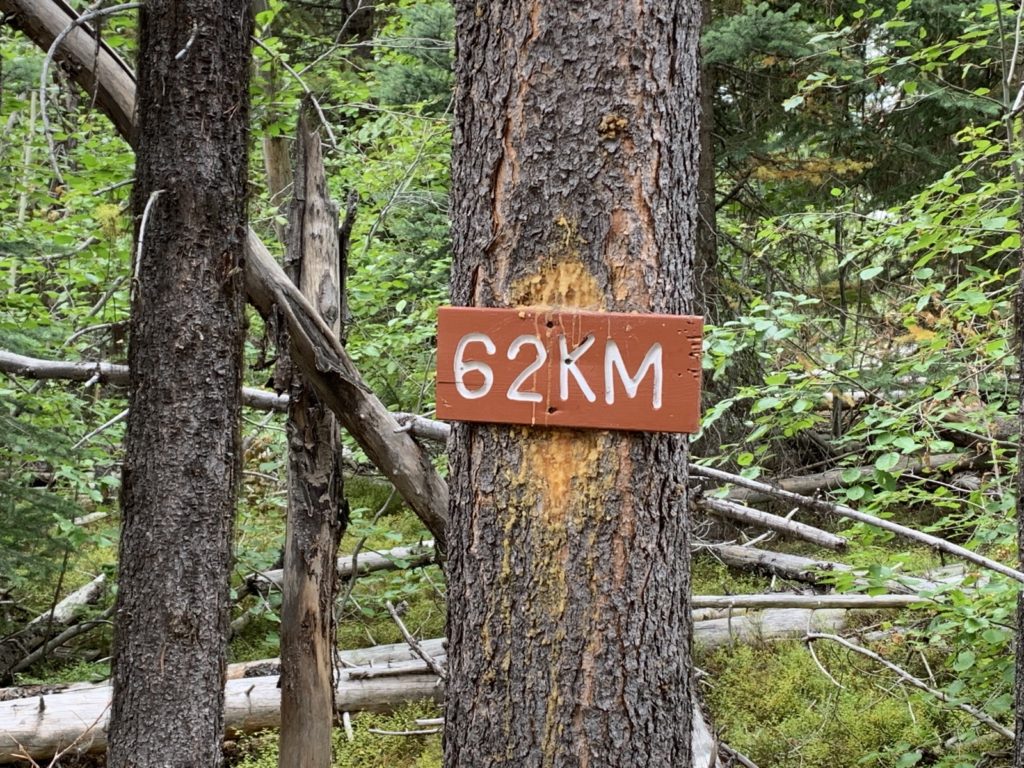 Our friend Tom was kind enough to drive us to Chute Lake lodge on Saturday morning (about 1:15hrs). The last stretch on the KVR (Kettle Valley Railroad, our local rail trail) can be bumpy but it worked out fine this time. We had a coffee at the lodge, chatted with a friend who was camping there and then headed off around 10:30am (it was mostly overcast on Saturday but warm enough).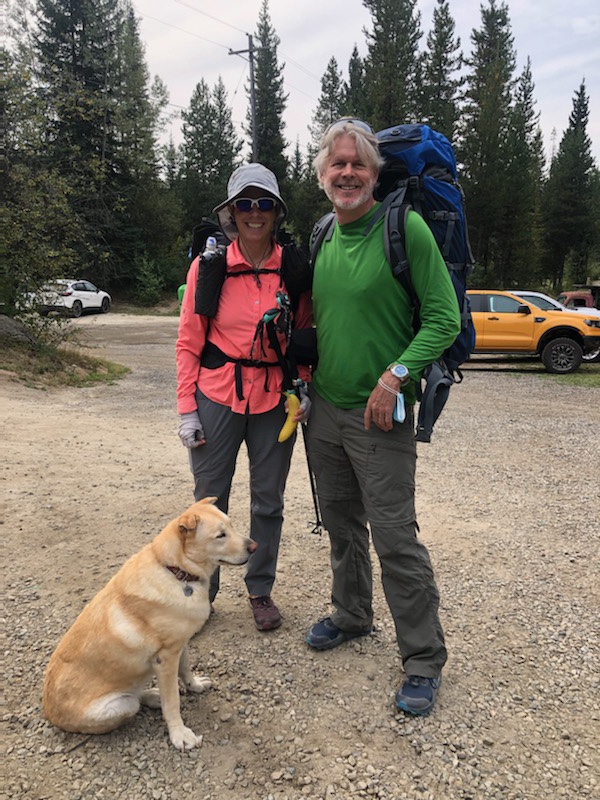 Our plan was to hike 20-23km each day to arrive at the highway in 3 days. Starting on gravel and ATV roads, our pace was decent at first but slowed when the trail became more challenging (with very few markers, making it necessary to use the GPS). The waterfall at Elinor Lake was a nice distraction!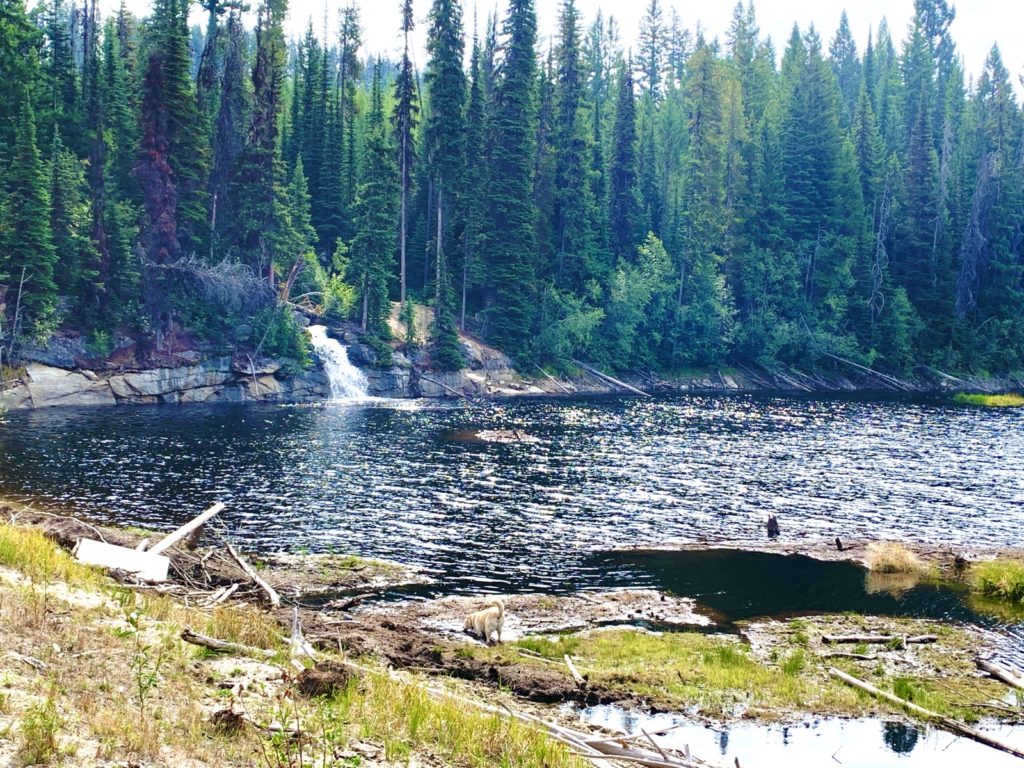 Sometimes the uphills were pretty steep, as if someone had drawn a line on a map and just went straight without regards for the terrain 🙂 Our legs were feeling it but there were also some really nice stretches of trail. We had lunch at Big Meadow Lake.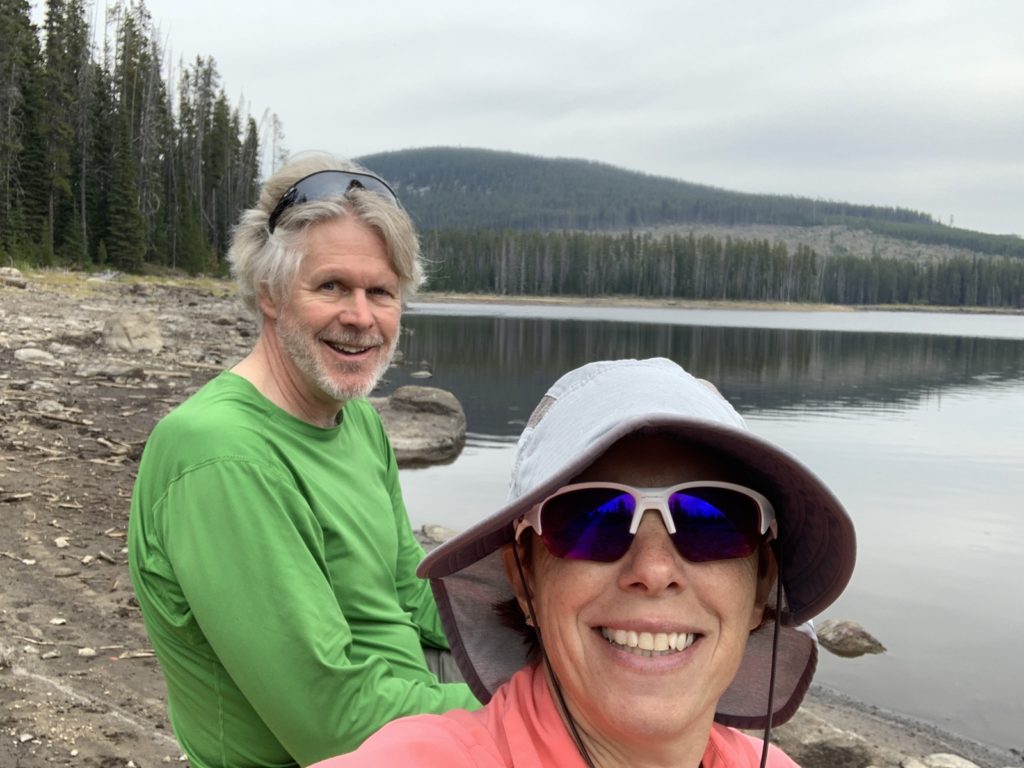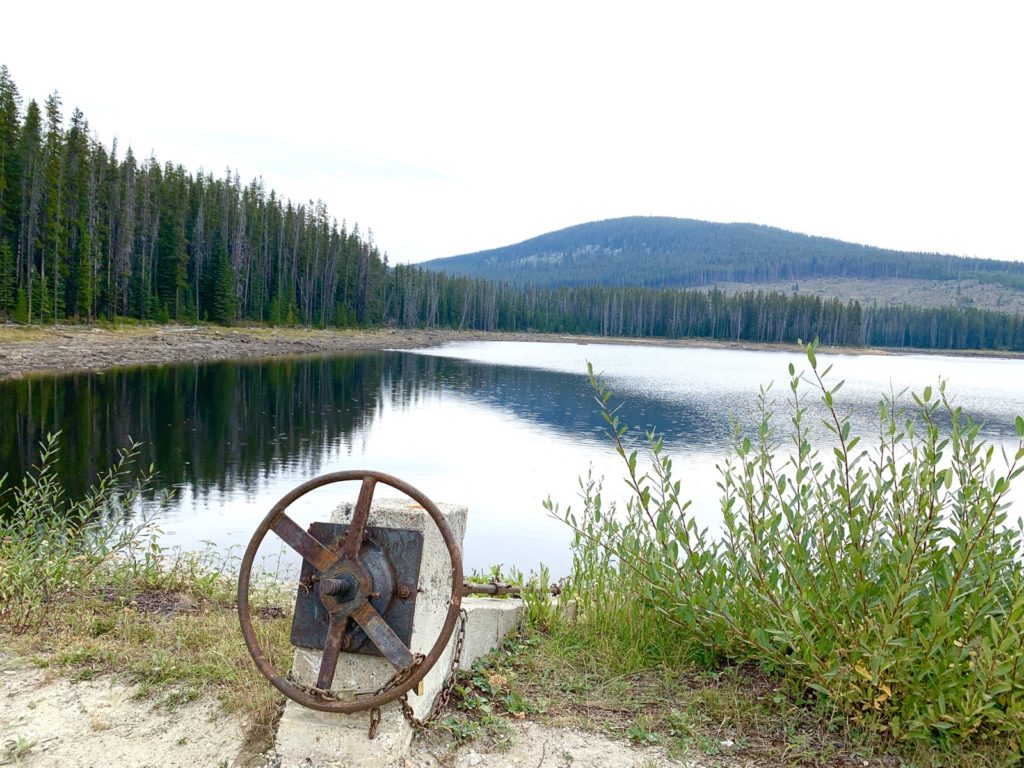 The weather stayed overcast but it was never cold.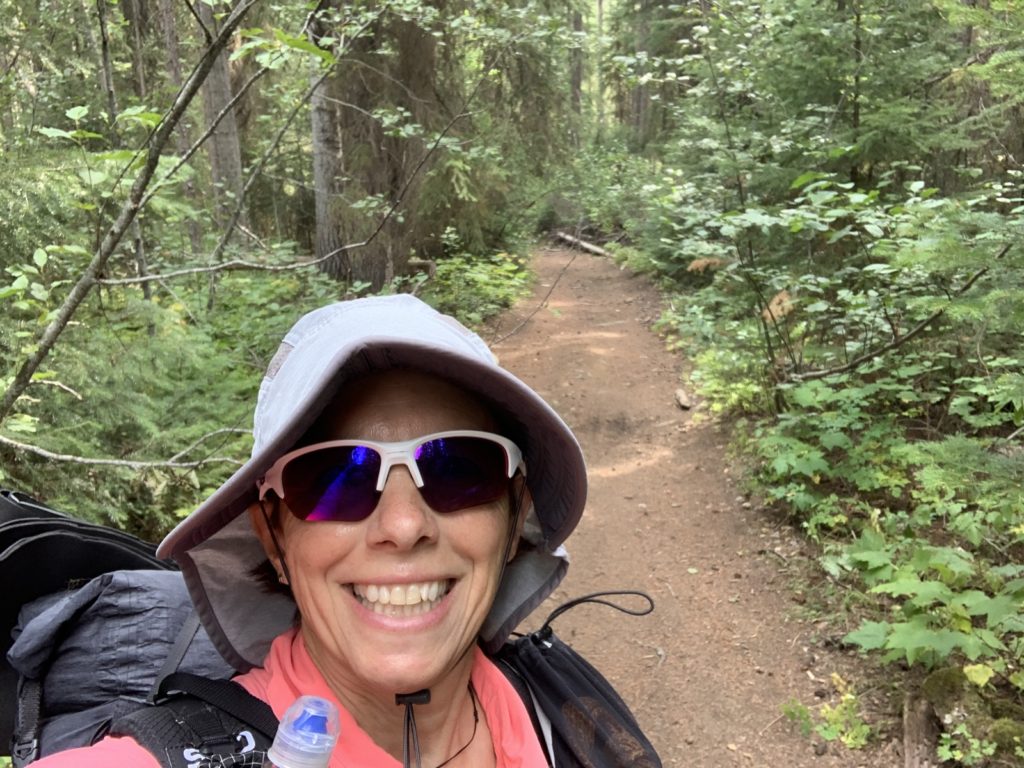 Inbetween there are many nice trail sections, often in the trees and with soft surfaces. Sometimes there are mile markers but many sections don't have any markings. We often used the GPS on our (offline) phones to navigate.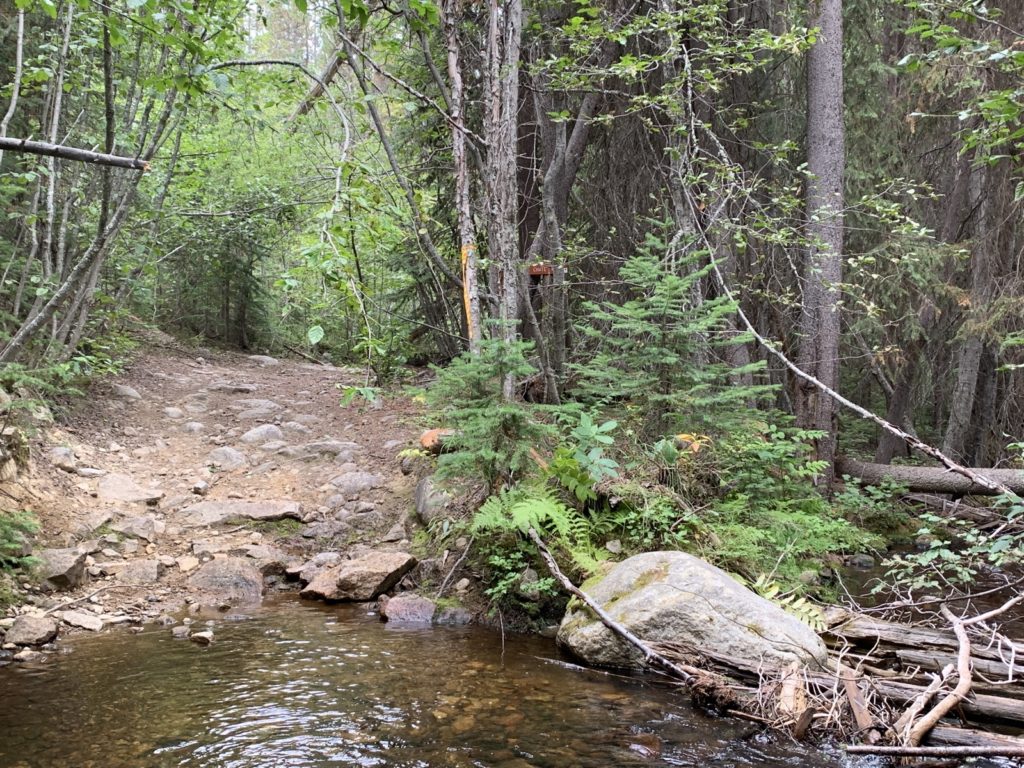 Only one time did we have to take our shoes off and ford a wider creek.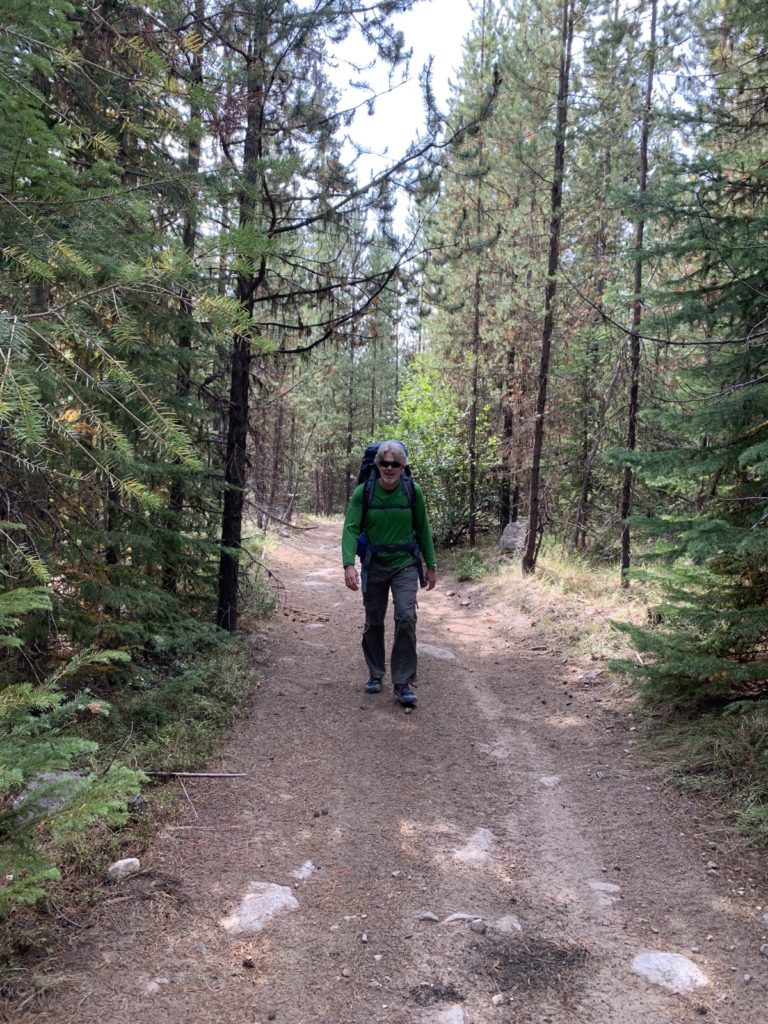 Overall, we hiked 6.5 hours on Saturday, covering about 20.8km. We had hoped to make it to Crawford Lake at the Little White summit but instead cooked our dinner at a good watersource (there aren't that many) and then hiked to the next flat spot we could find to camp (bringing enough water for the night and next morning). It was in a forested area with smaller trees and we squeezed in just fine.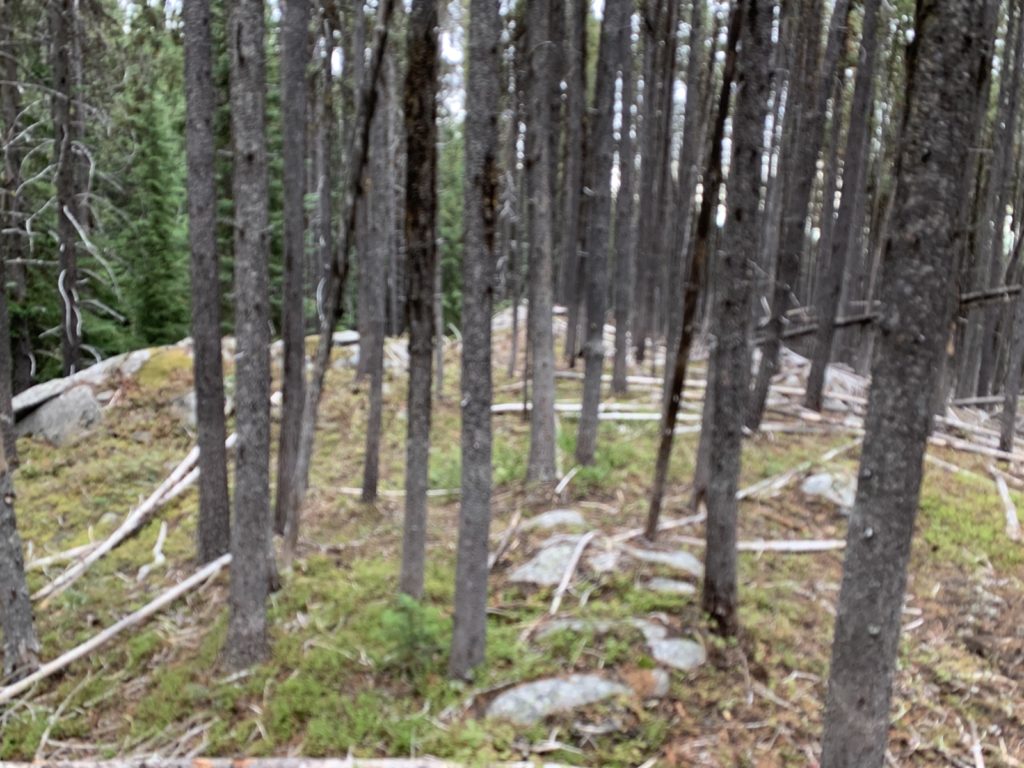 The night was warm, at about 1700m elevation (we had climbed 1029m overall).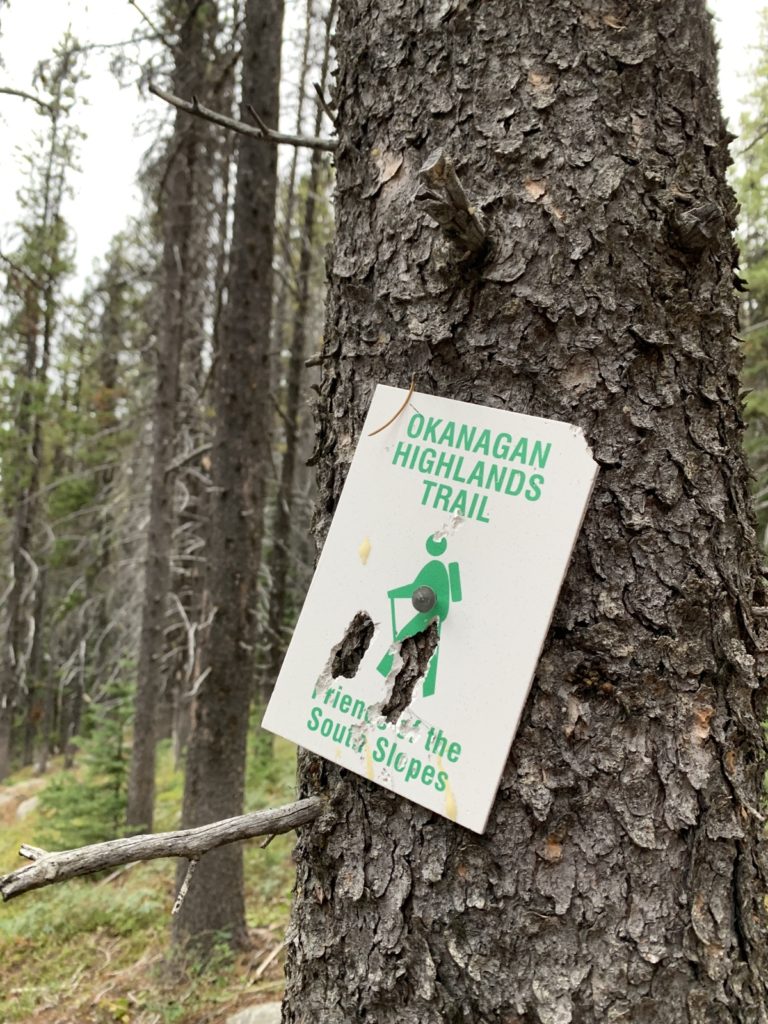 On Sunday morning we left camp around 7:30am after an uneventful night and all of us sleeping soundly. So nice to wake up in the woods and so quiet!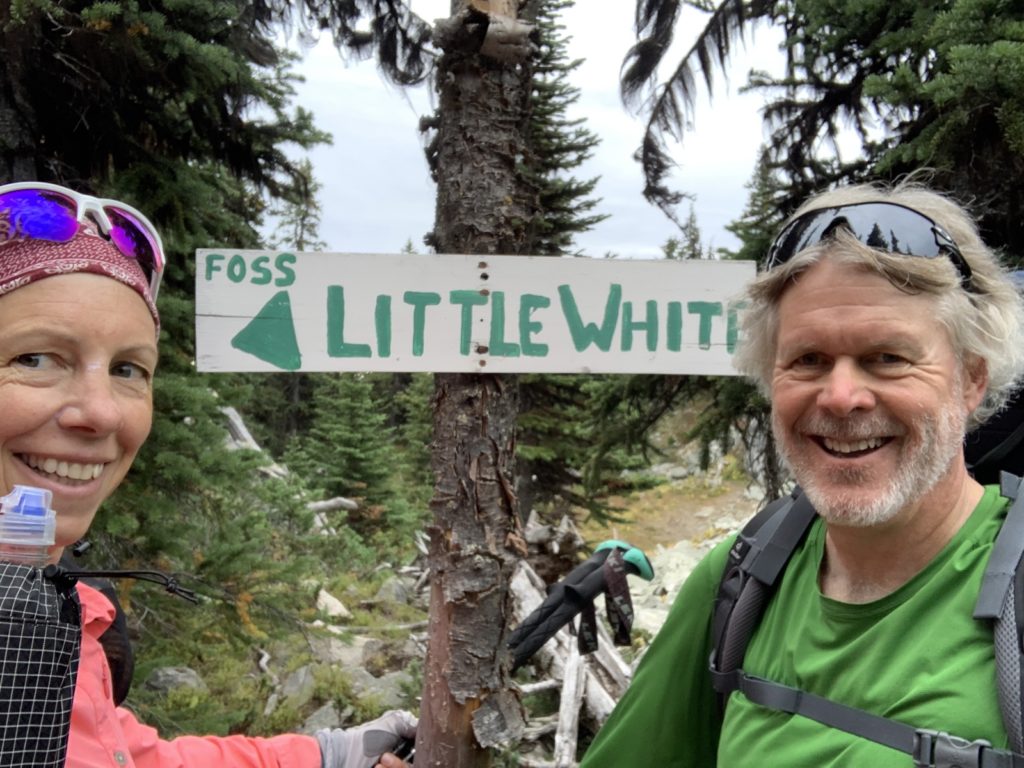 We had another steep uphill to do (another reason we decided against doing the 6km to Crawford Lake on Saturday) and also entered the Myra Bellevue Provincial Park.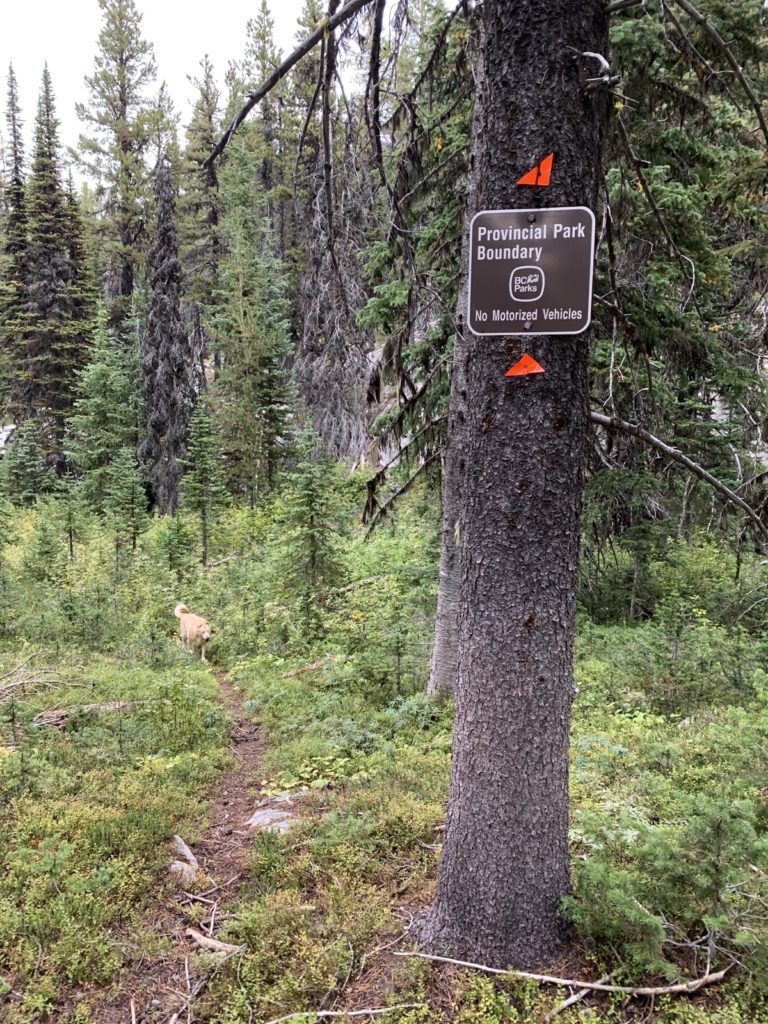 Eventually the terrain became more alpine as we hiked to around 2000m elevation.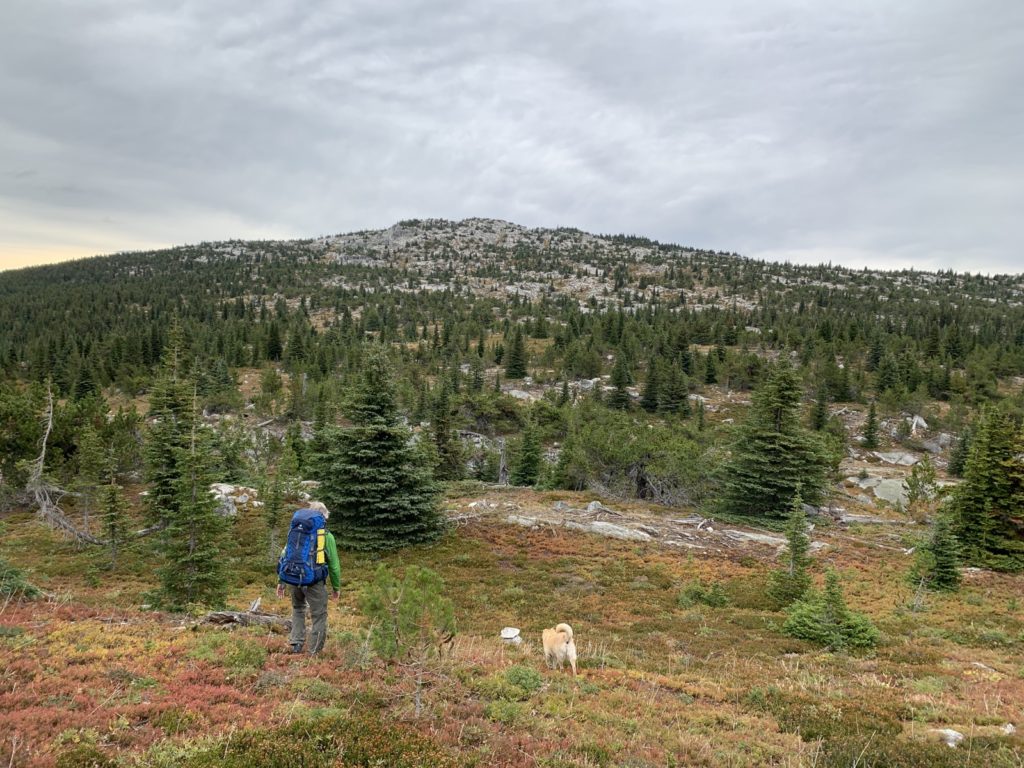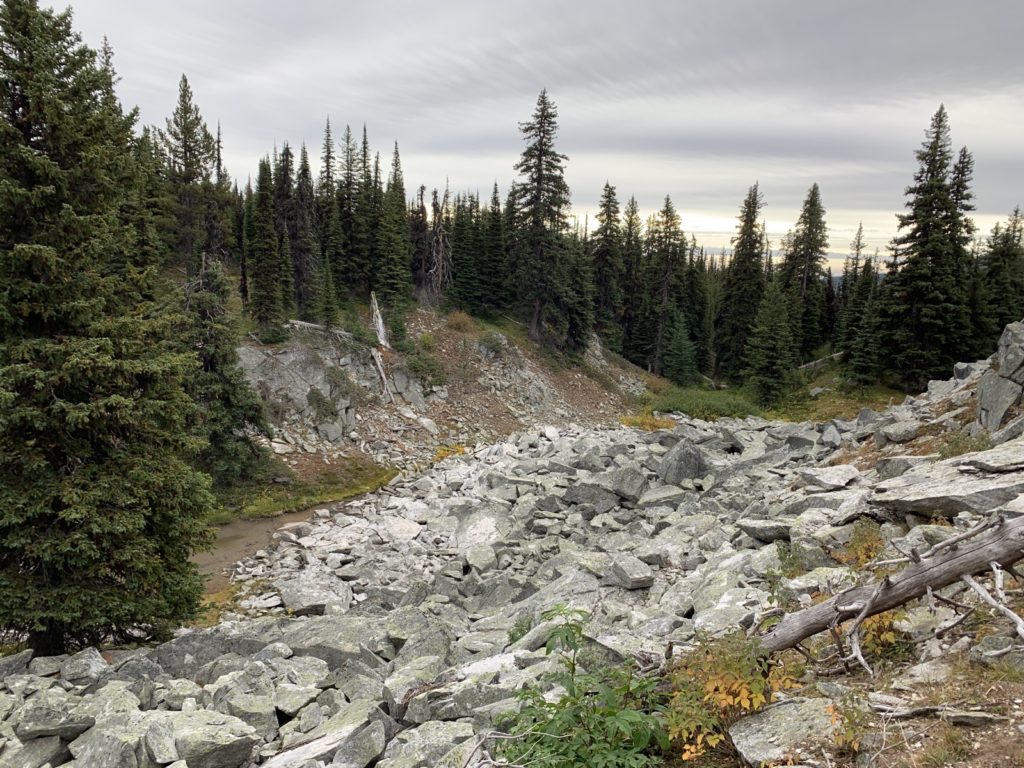 But in this open country west of Little While the signs also disappeared and we just picked our way along the trail with the help of rock cairns.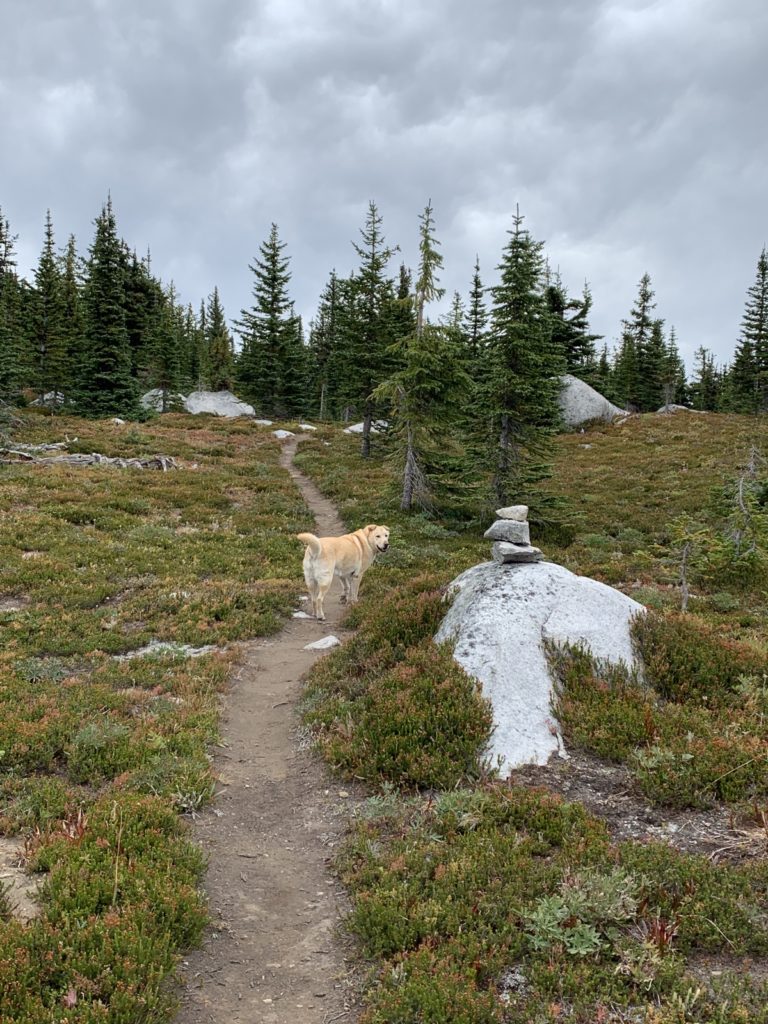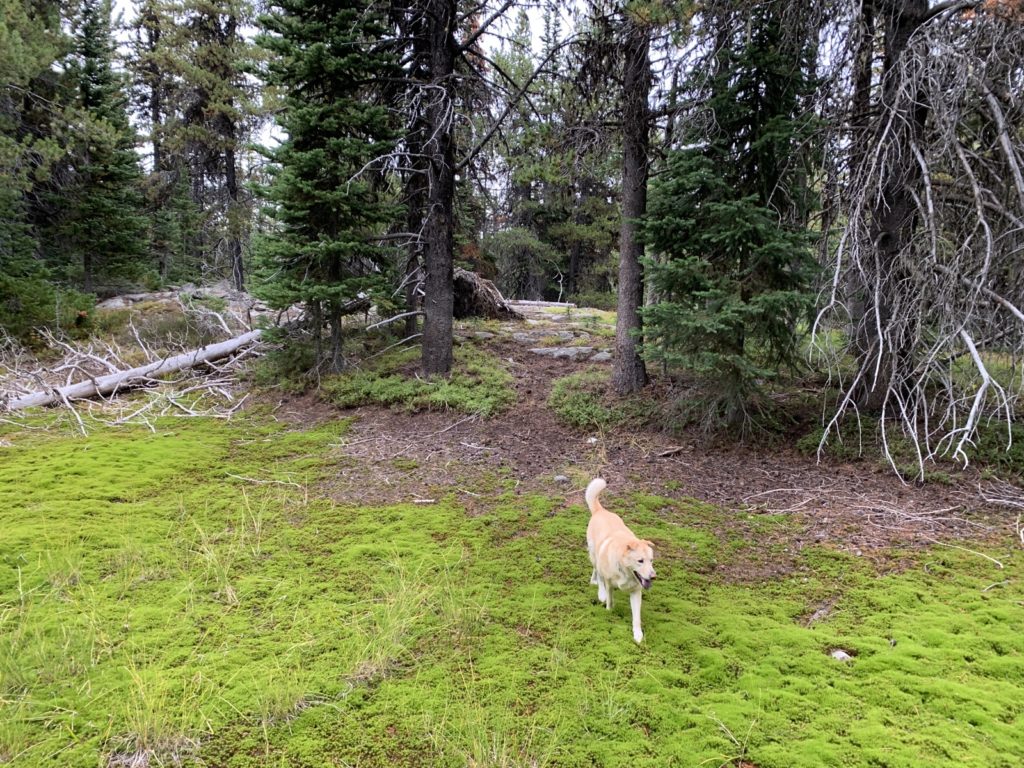 At Crawford Lake, where we have camped before, we took a breakfast break (we only had coffee before setting out).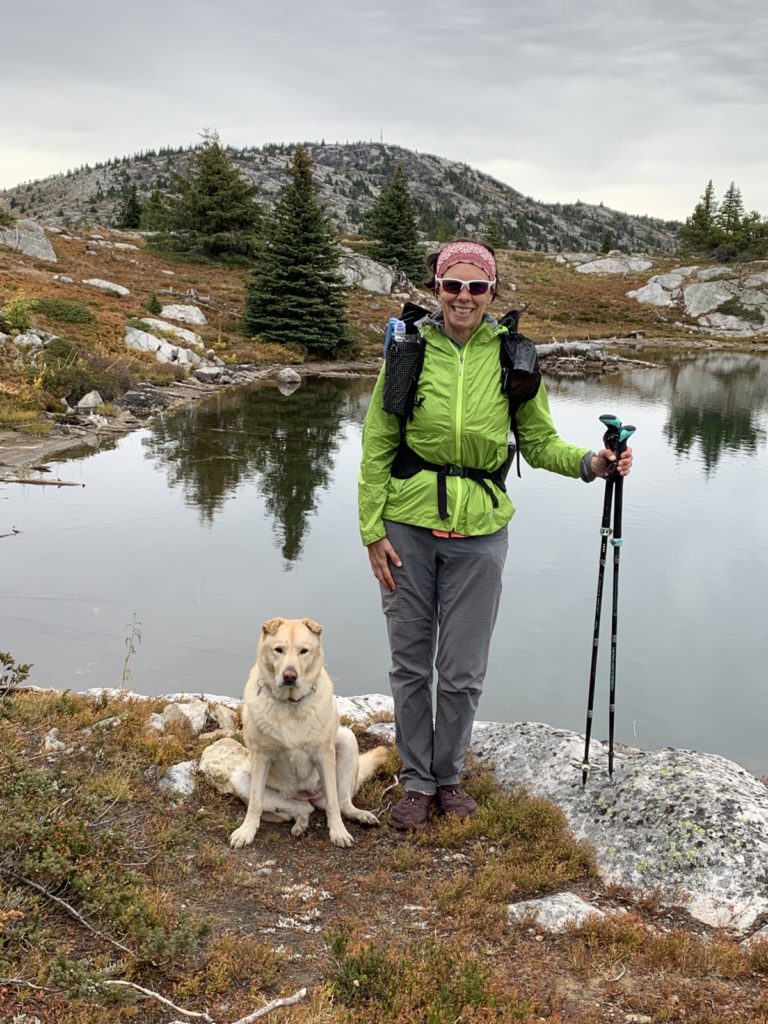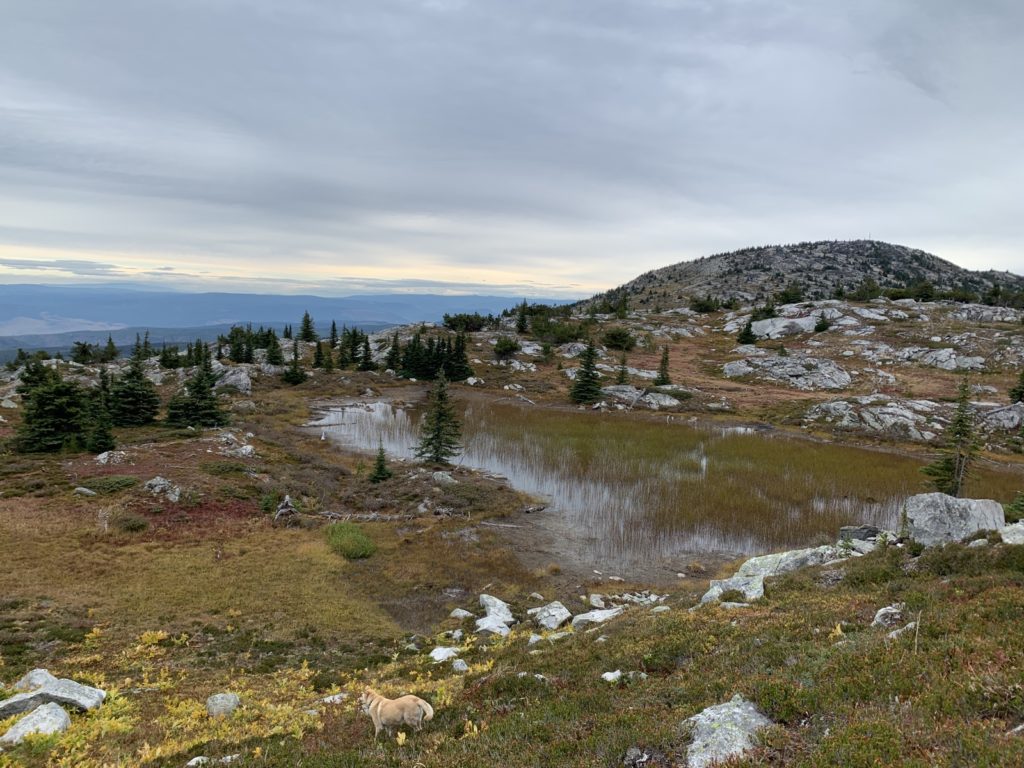 The view over the valley was still overcast and also showed the smoke hanging down below.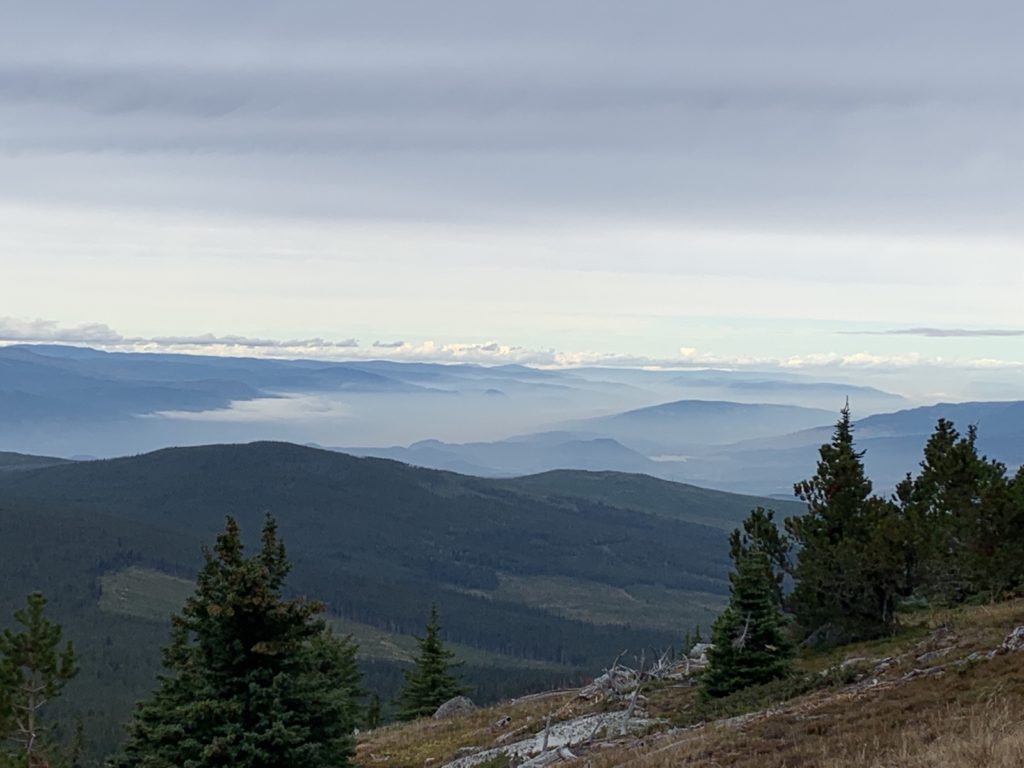 We descended Little White via the popular trail to Canyon Lakes and saw two hiking groups heading up, the first people since starting. I had forgotten how steep of a trail it is on that side!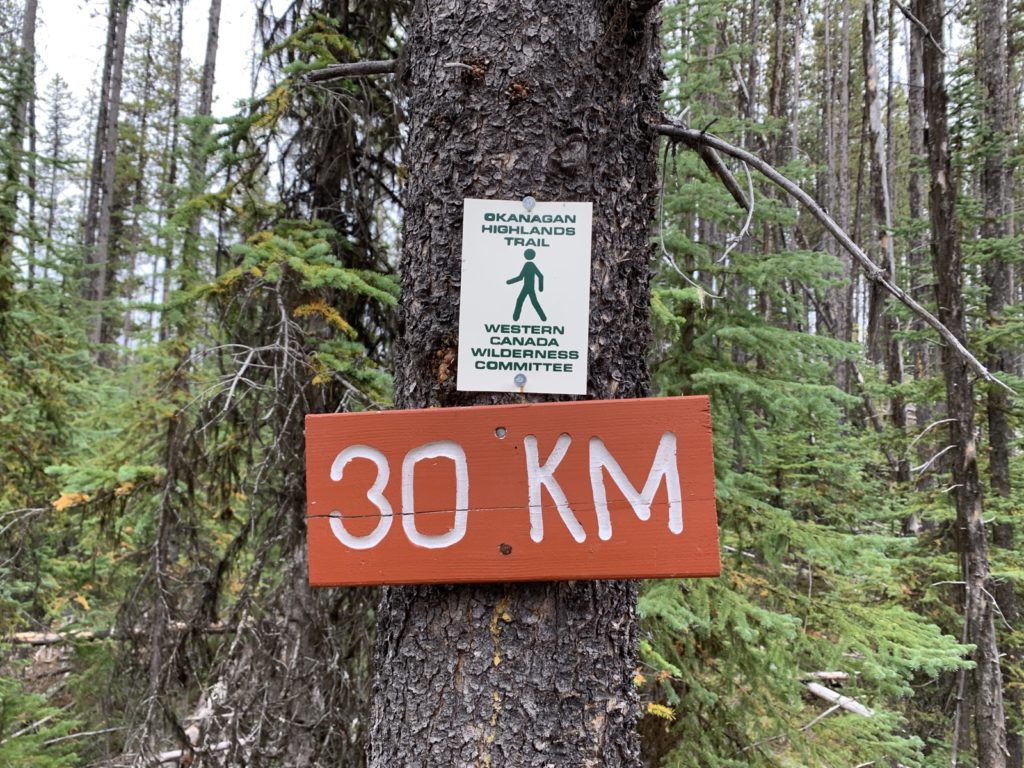 The colours of the bushes on this side of Little White are changing already and the reds and oranges were bright.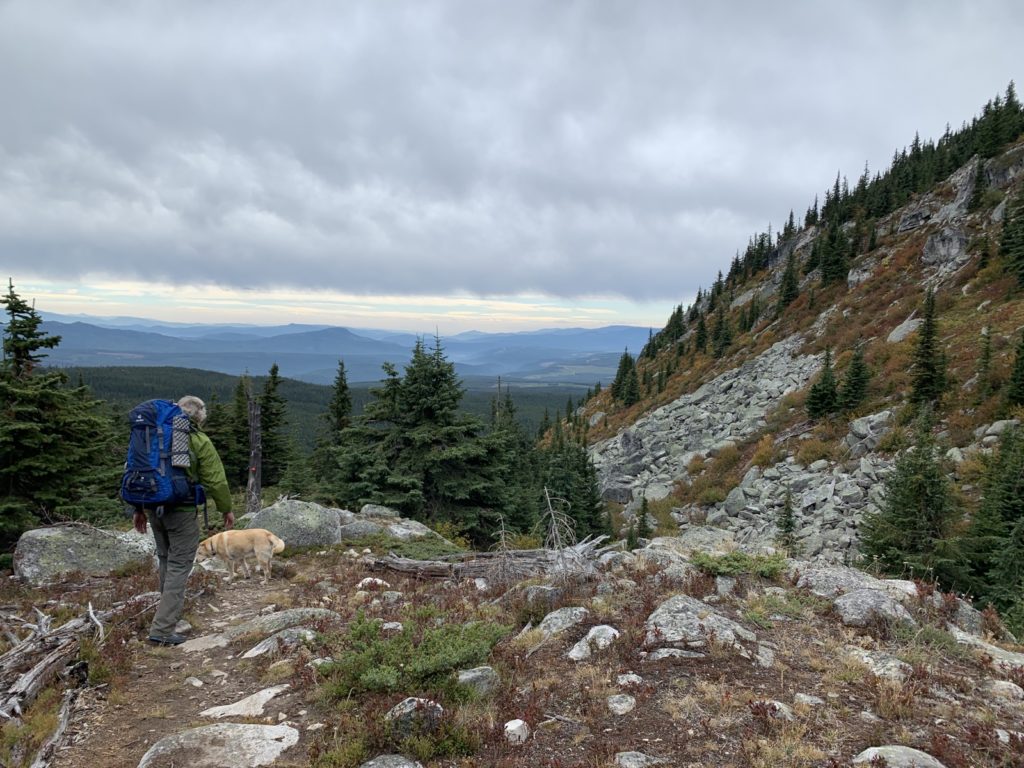 Canyon Lakes from above was beautiful and hiking flat terrain around it was a nice break.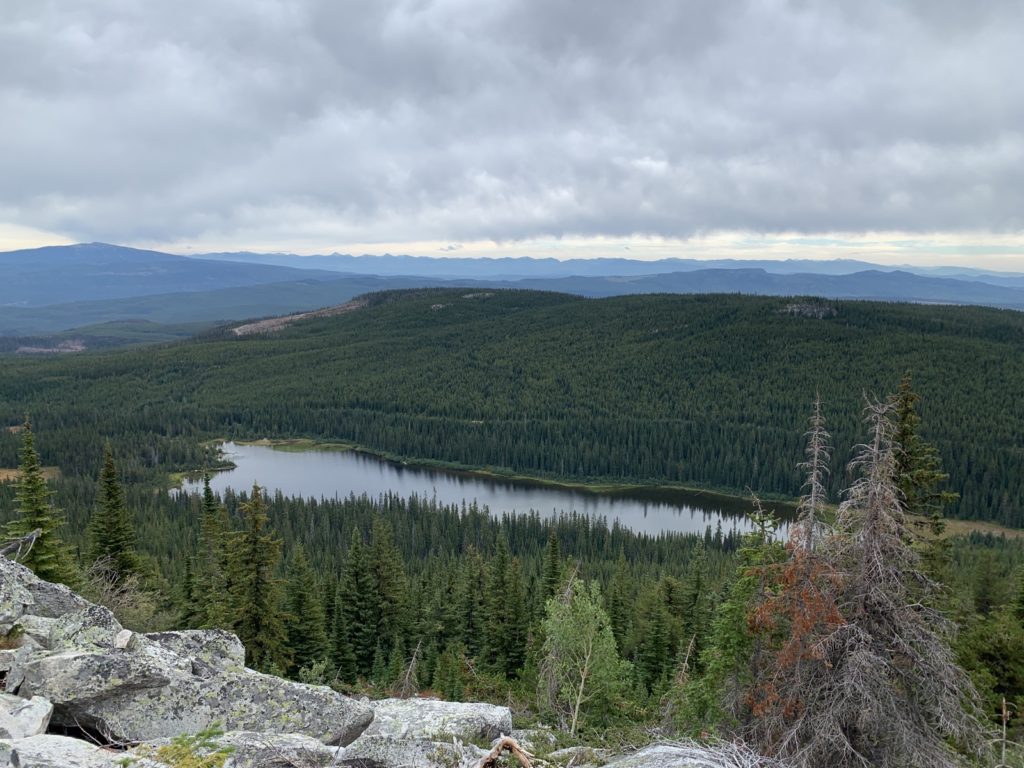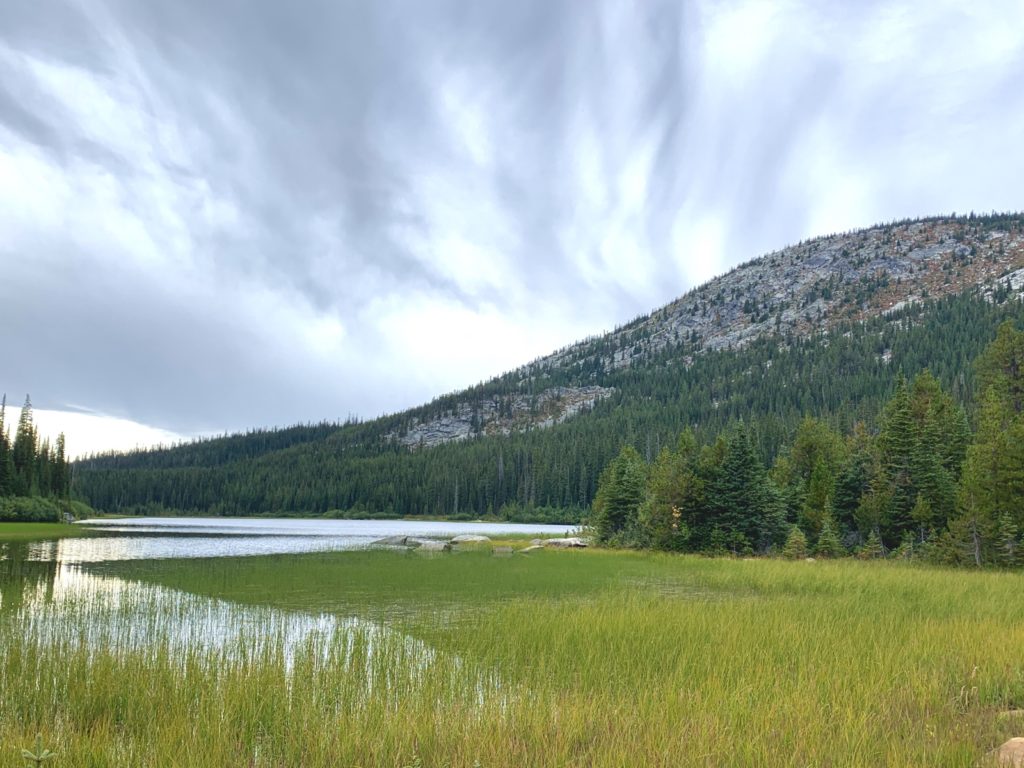 We actually had quite a few sections on that second day that were very well marked with flags and markers.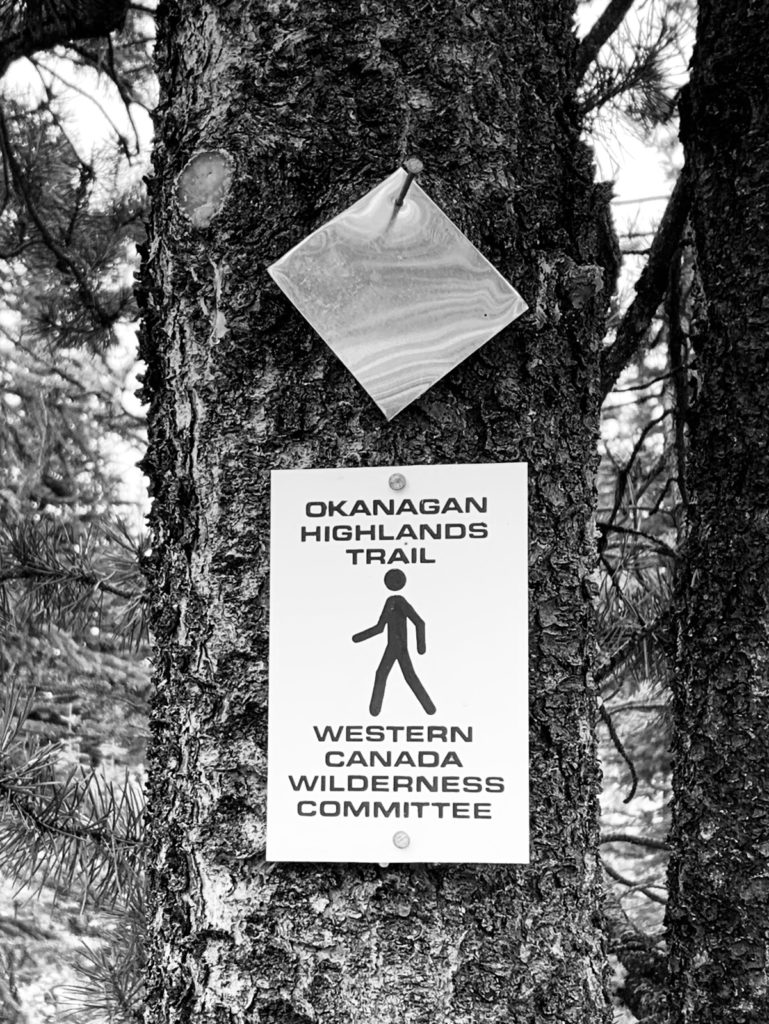 The GPS was always handy, however, to confirm we were on the right track. Unfortunately the map doesn't reliably show where the water sources are so we again hiked until we found water (Farkas Creek according to the sign), cooked our dinner and hiked another 2km to a nice flat camp spot inbetween two gravel roads. The night was a bit colder, even though it was at 1300m elevation (25.8km hiked, 970m gain). Keyla slept soundly in front of the tent.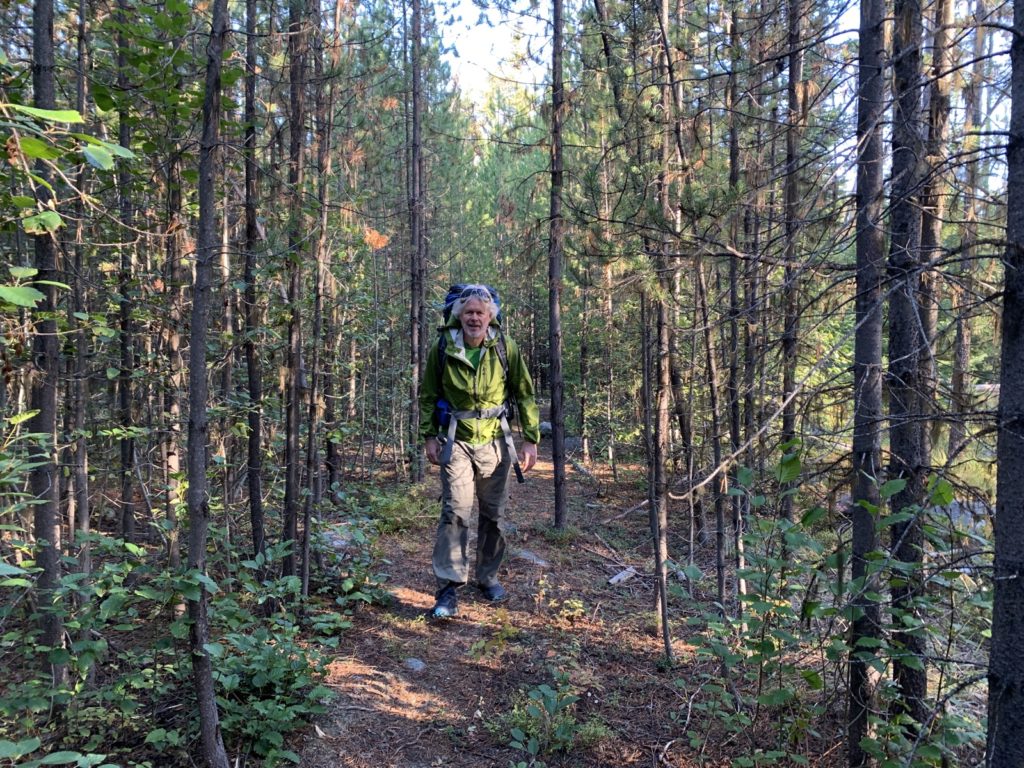 On our last day, we enjoyed the beautiful trail in the woods, often a "green tunnel" and well marked.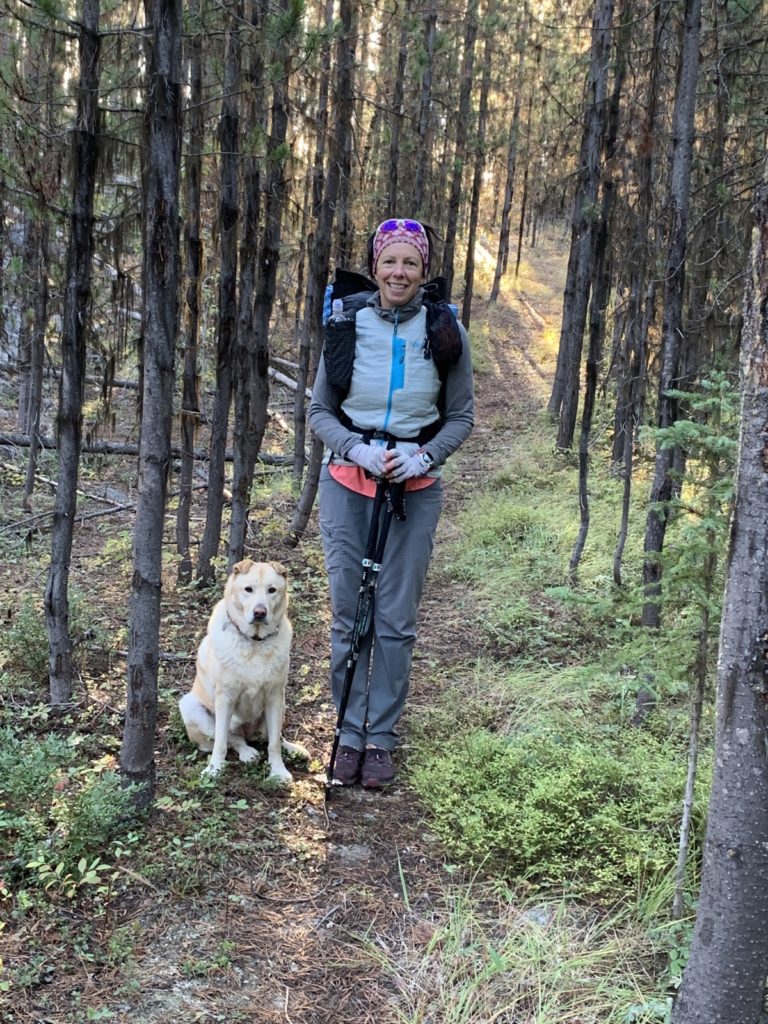 We crossed a few snowmobile trails and arrived at Turtle Lake. Much bigger than we anticipated! We saw two fishermen in the water … the only other people besides the Little White hikers on the whole hike.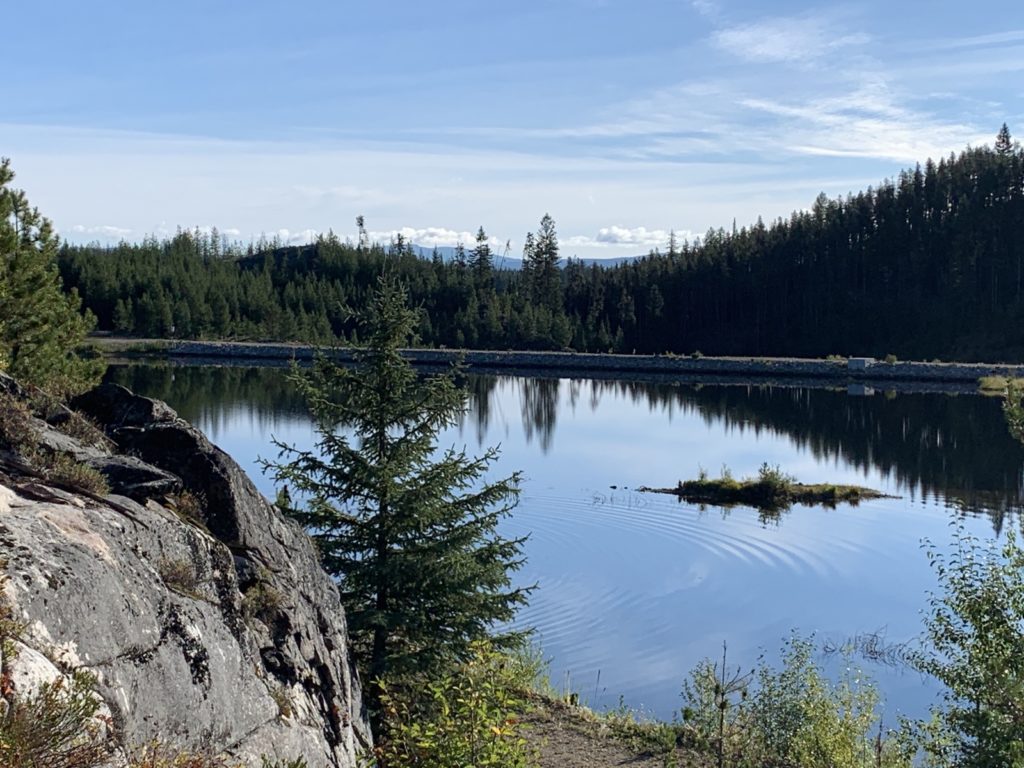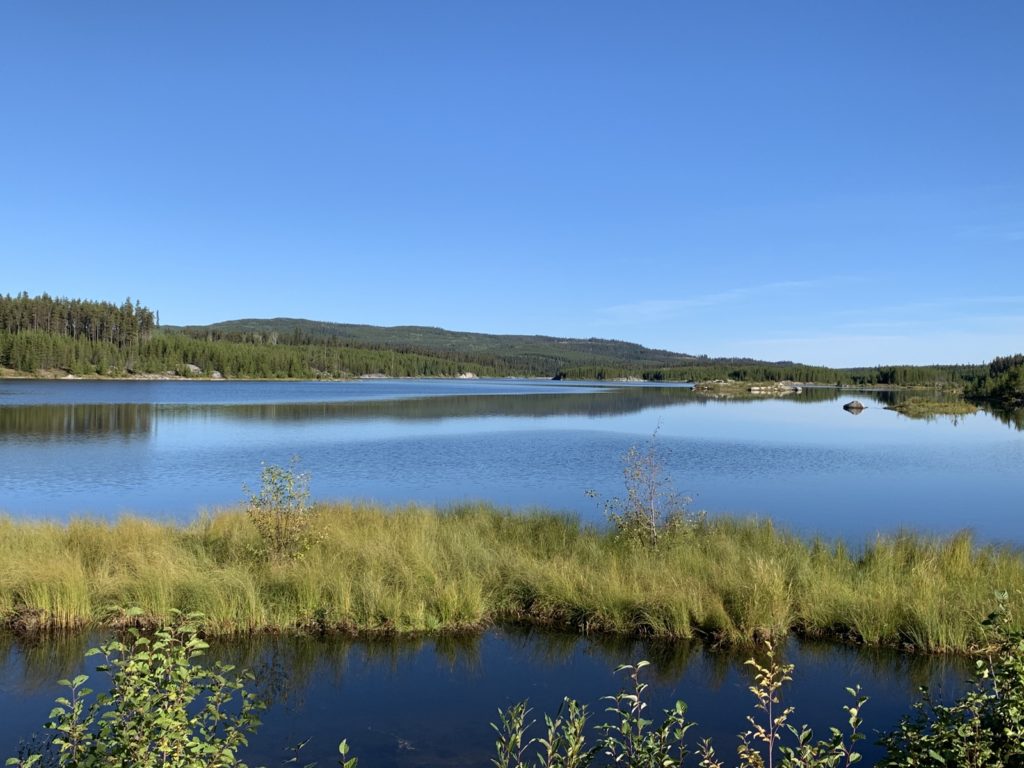 We enjoyed the views of the lake and more soft trail in the woods.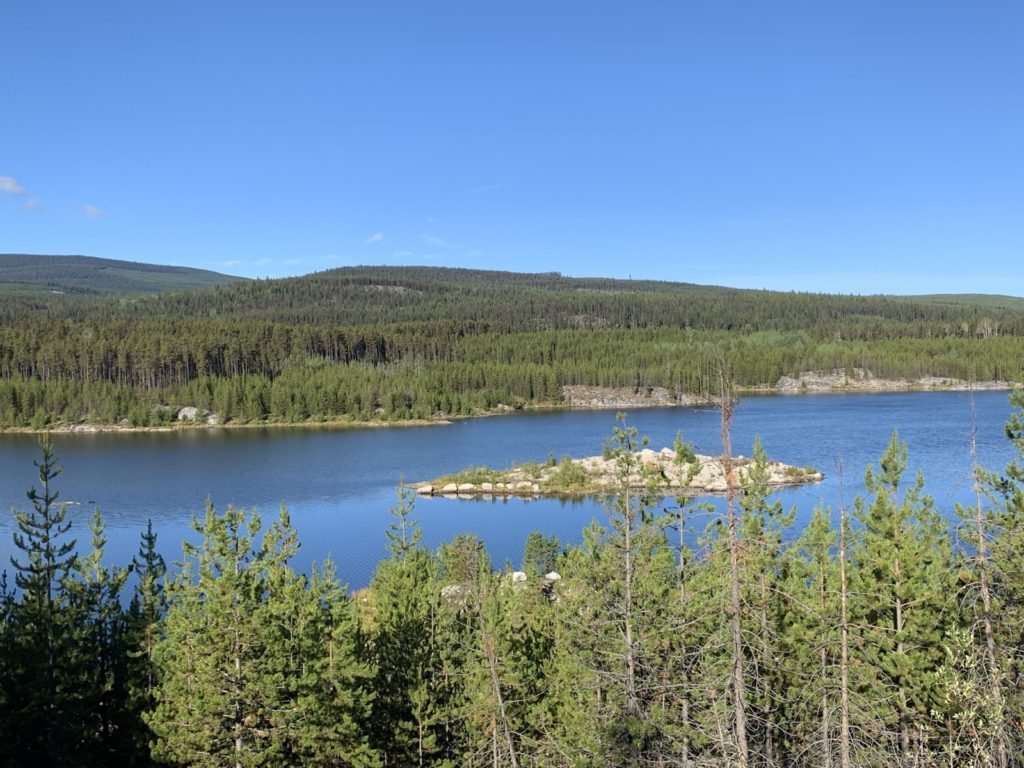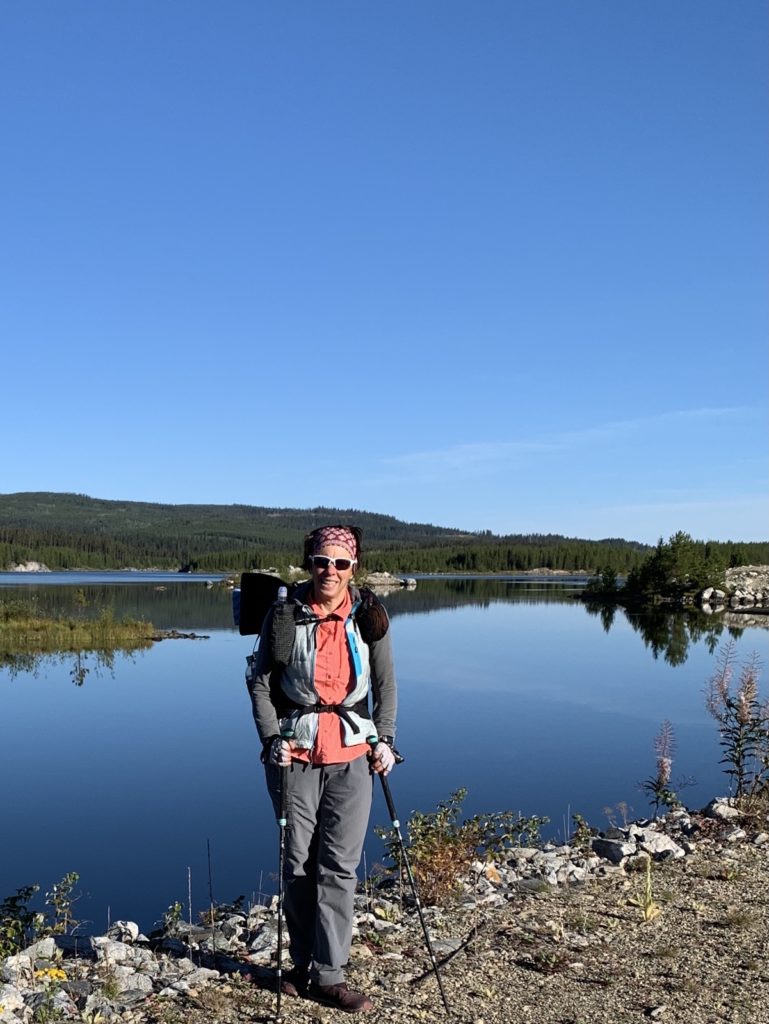 The edges of the lake are very muddy, however, so it wasn't easy to get to the water. But we still had enough drinking water.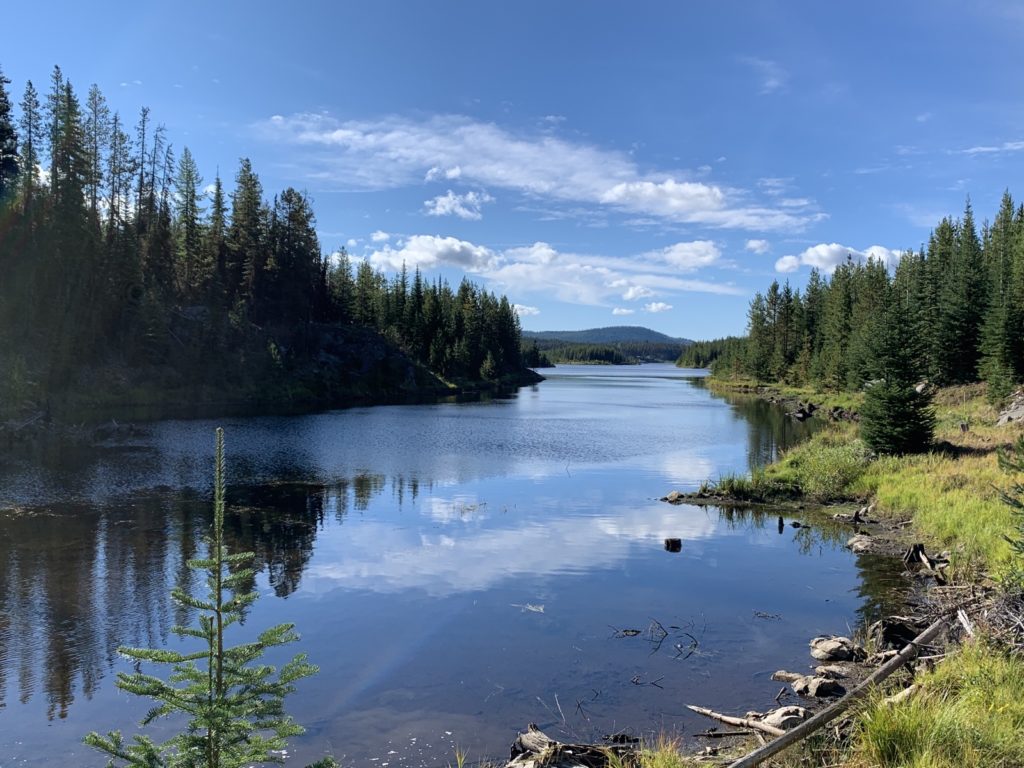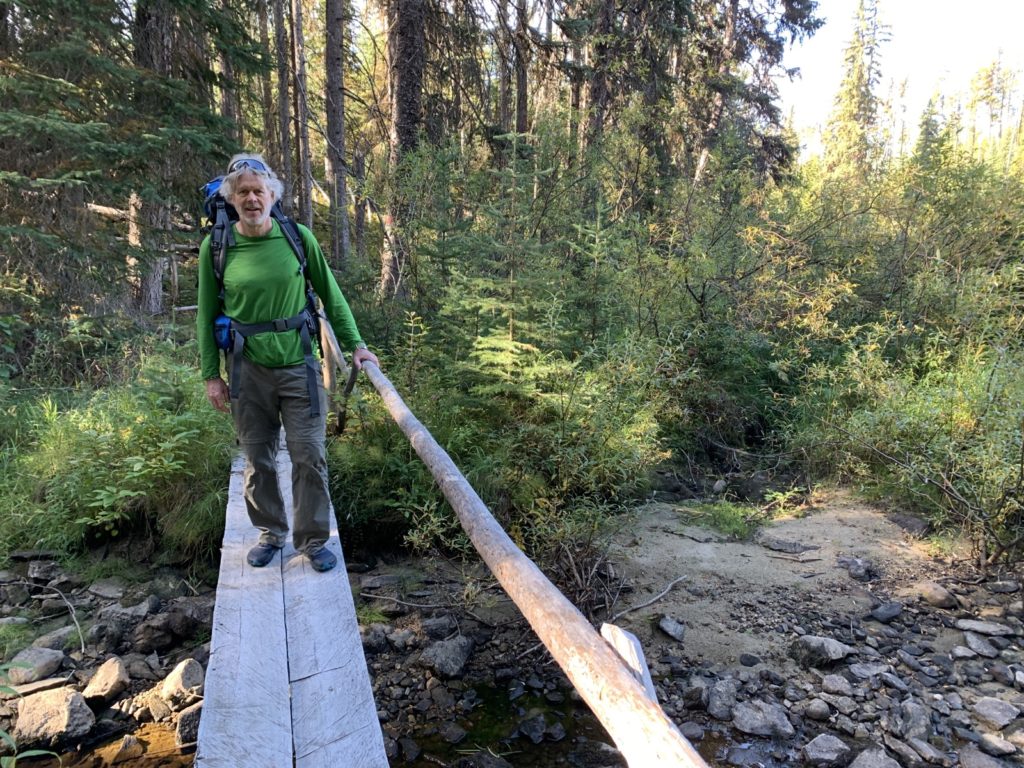 When we arrived at Ern Lake, Keyla dashed for the water, only to end up in deep mud that she barely got herself out of on her own! She had "black pants" on after that!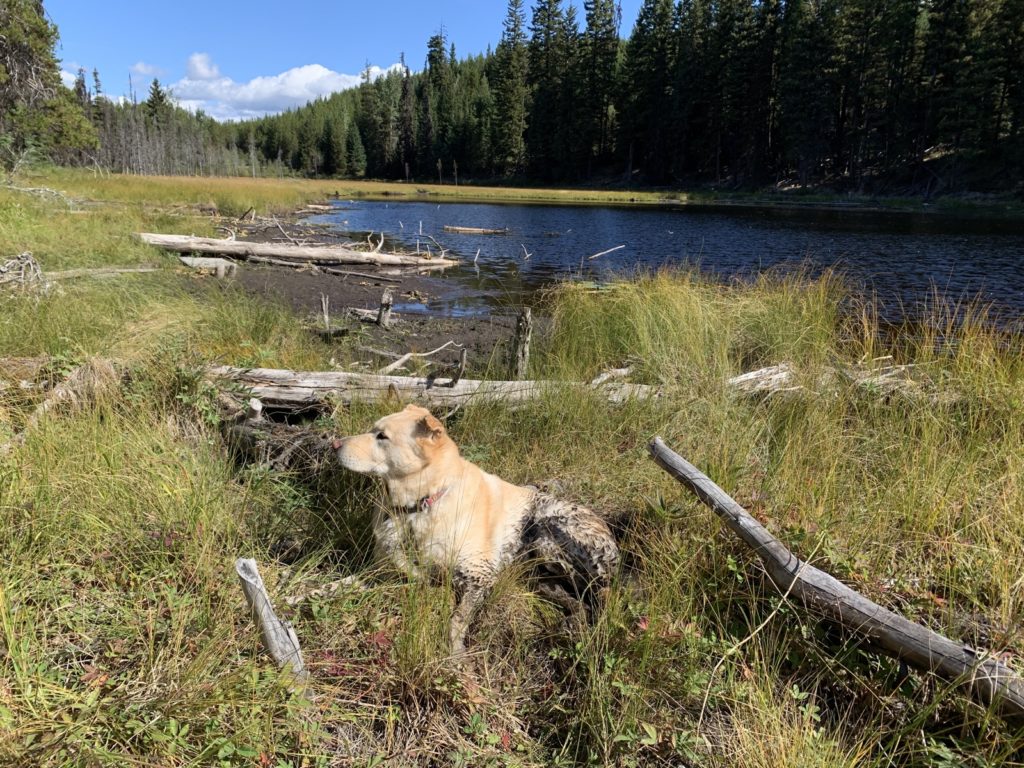 After just a few more km's, we finally got to Hydraulic Lake.
I got in the water with Keyla to clean her up and we enjoyed the sunshine with only 1km left to go.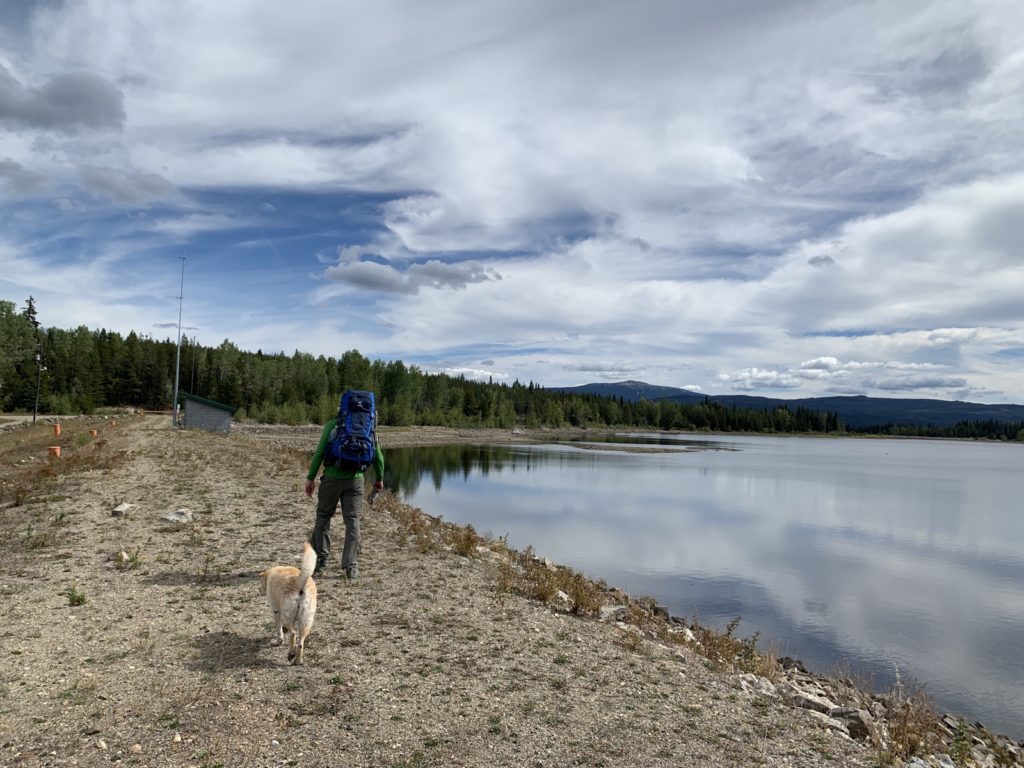 We had decided to stop at our Nordic ski area lodge (where we ski all winter) instead of hiking the last 18km to the highway (11.7km total on this last day). Not knowing the condition of the trail, this might have blown up the time for this hike beyond the 3 days we had.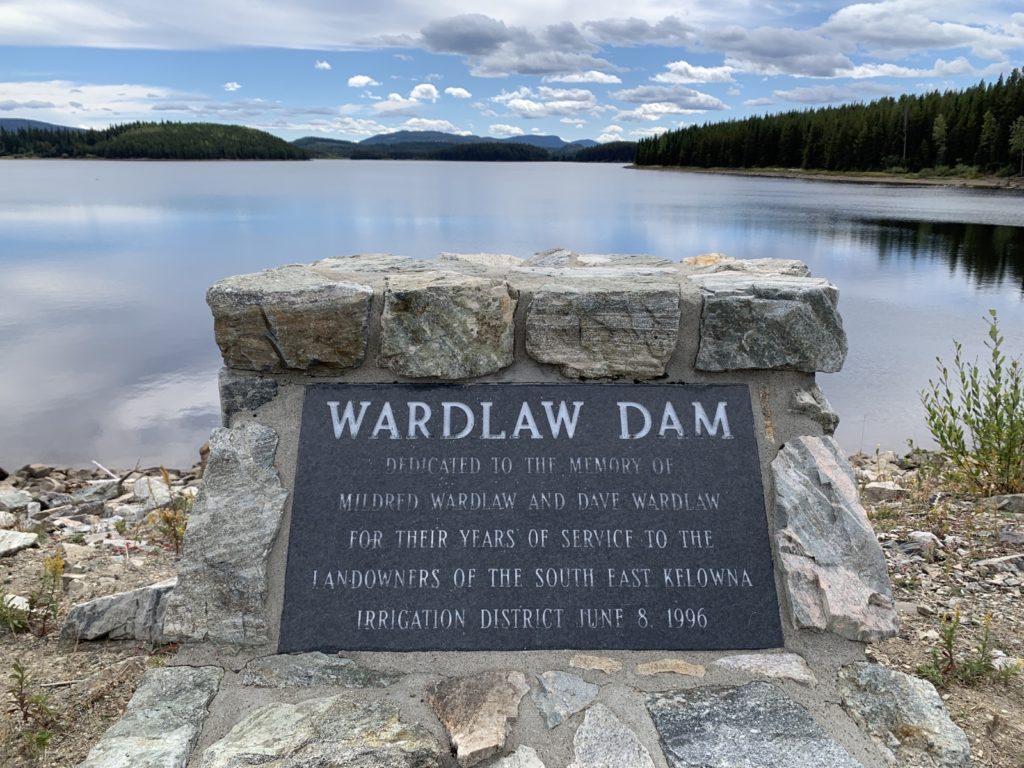 Our friend Mike had agreed to pick us up from the end so with plenty of spots with cell reception, we had asked him to come to the ski lodge instead.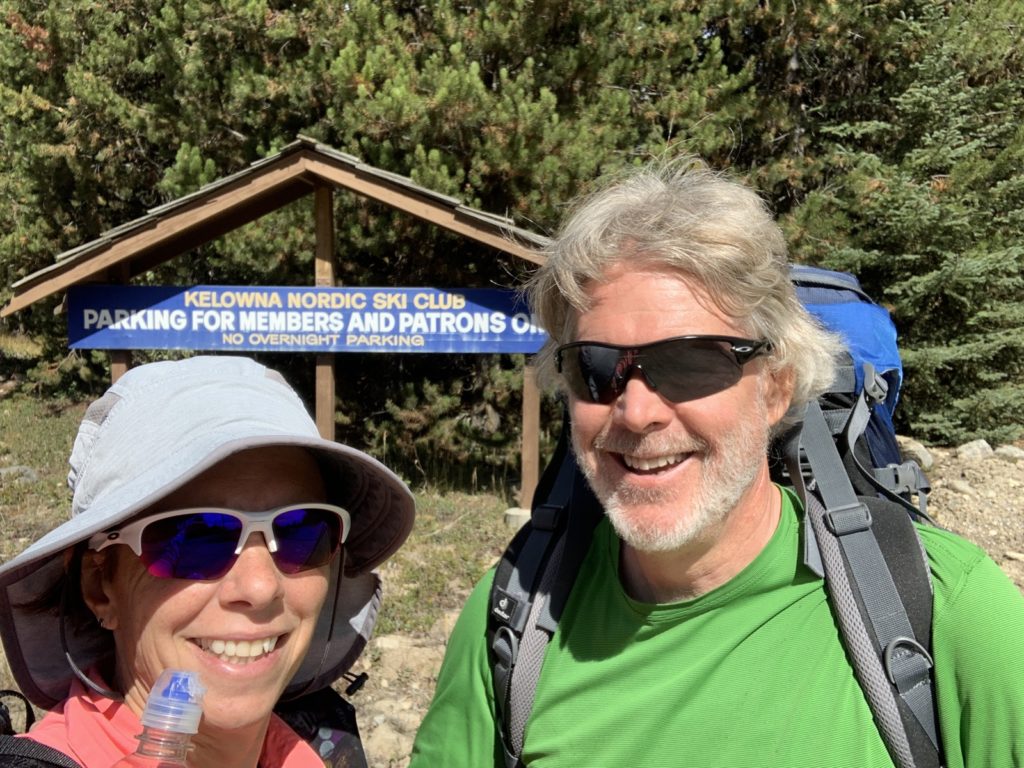 What a nice hike! In our backyard! It's definitely challenging and doing all 128km in one go would be a major calorie burner. But maybe one day it will be time for a thru hike. The 60km to Vernon are certainly better maintained and easier to hike.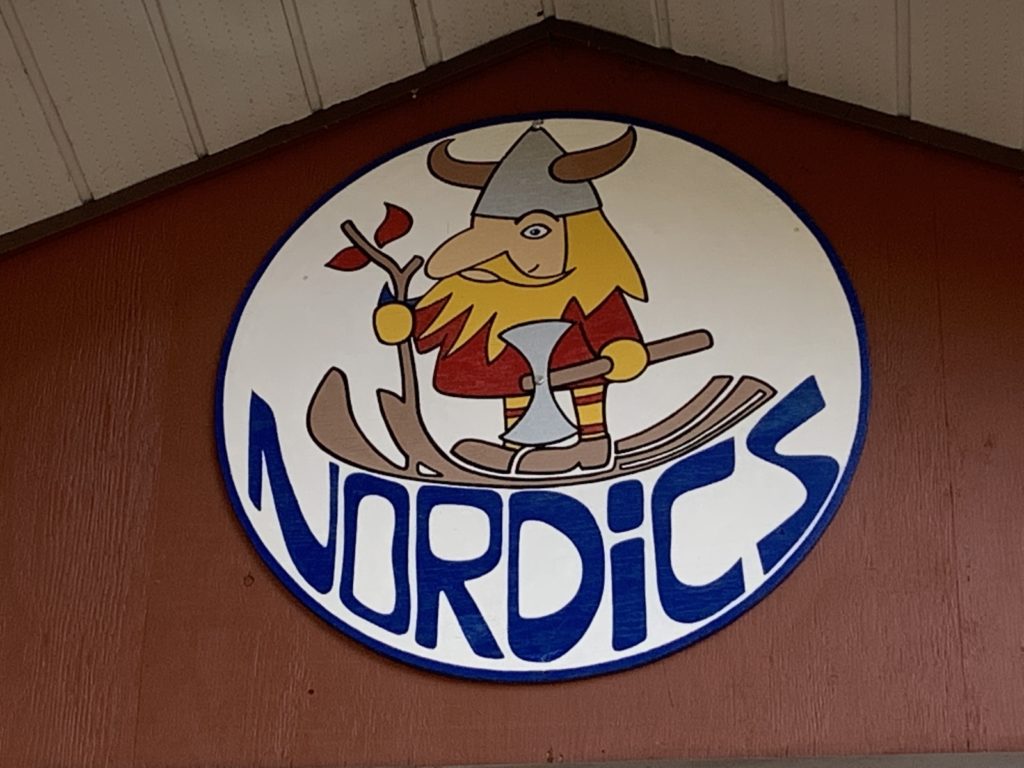 For now we are replenishing calories and resting the legs. Keyla is sleeping soundly.