Not quite as cruisy a day as yesterday … actually pretty tough going today, despite it being mostly downhill! With 20 miles yesterday and 20 miles today, those are big days!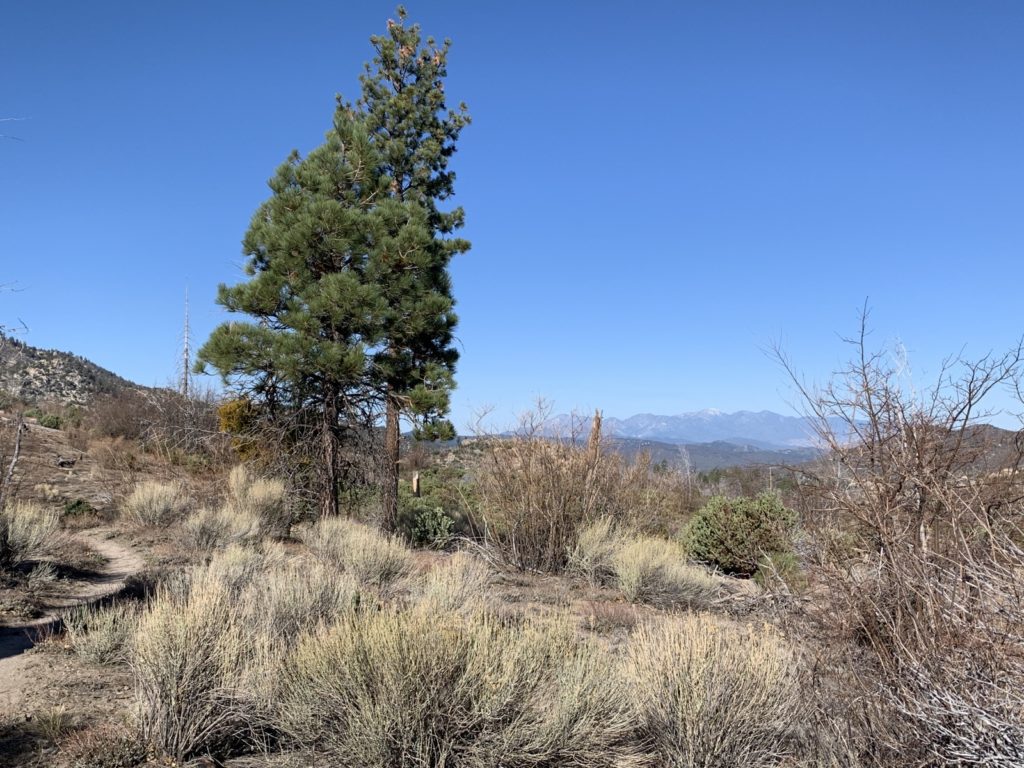 I got up at 6am (there was a "composting" toilet in Little Bear Camp … not sure about the composting part, looked normal … a "treat" nevertheless!) and saw Paul leaving. Before I headed out I waved to Jamie; you can see him peeking out of his rooftop tent in the picture. His fully decked out Jeep (for camping) was stolen a while ago, then the thief ran over Jamie with it, injuring him seriously. But now that guy is spending 15 years in prison for attempted murder!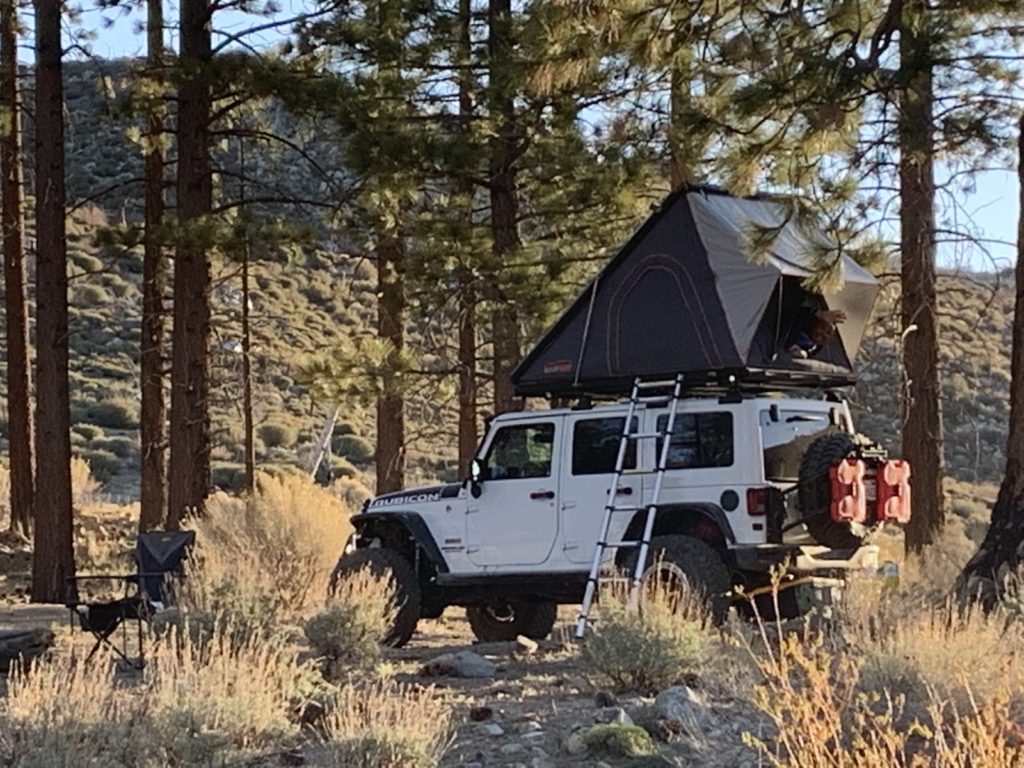 The trail had a lot of bushes mazes on it today that I had to push through. Never good for your gear! I got lower in elevation and it was hot and windy. Along the Mojave River, we were way above the water up the ravine, and footing was often difficult (loose rocks and sand).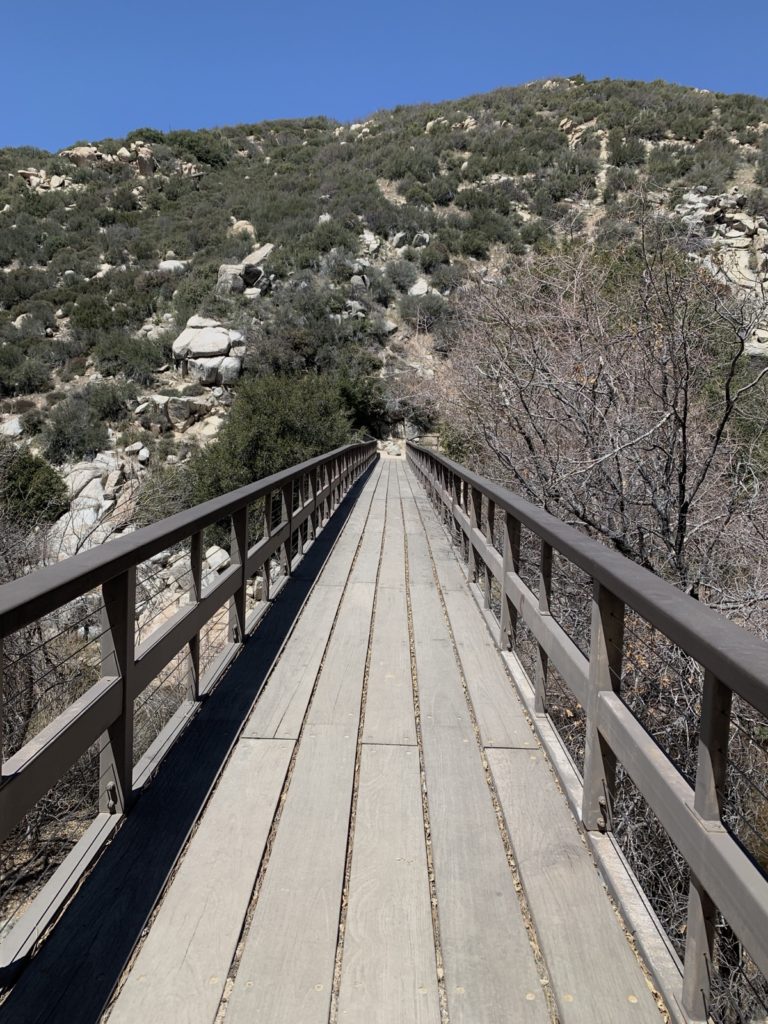 I took quite a few breaks, chatted with a nice couple (Hilo and Hard Way) and greeted many day hikers (Sunday!). By the way, No Filter came by when I was talking to the couple and mentioned he had 2 beers for breakfast … given that he left before me and Jamie wasn't even up when I left, I wonder whether he helped himself …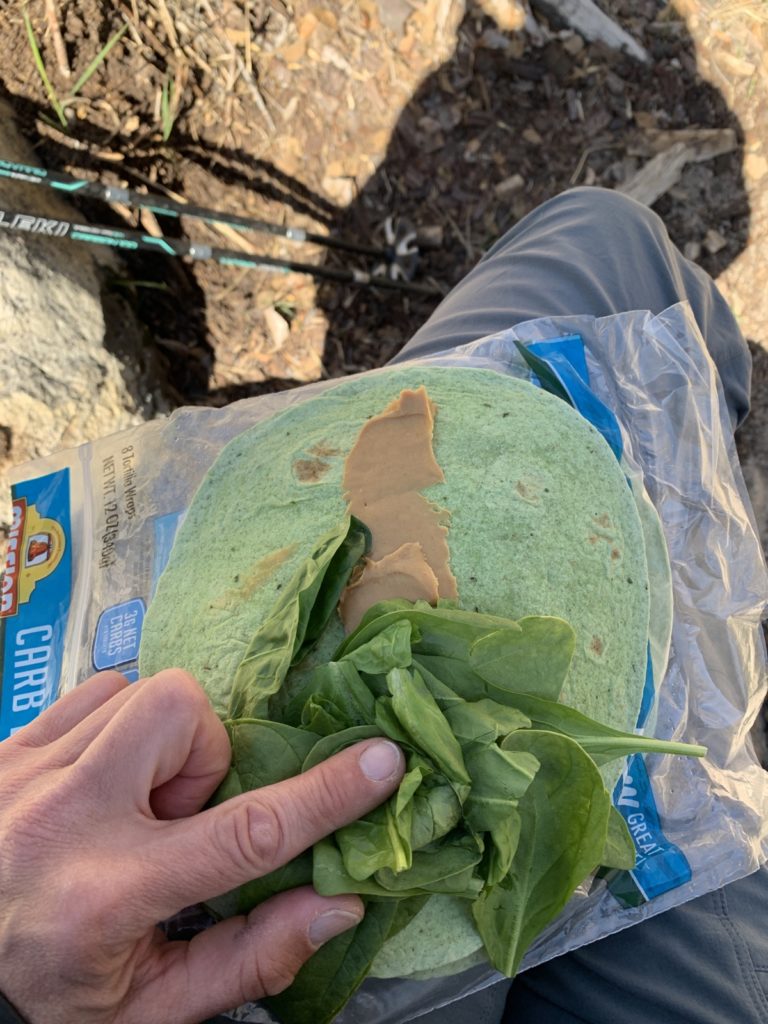 Lunch today was wraps and spinach and PB … also a popular combination for a few days after a town stop since all of it lasts a few days without refrigeration.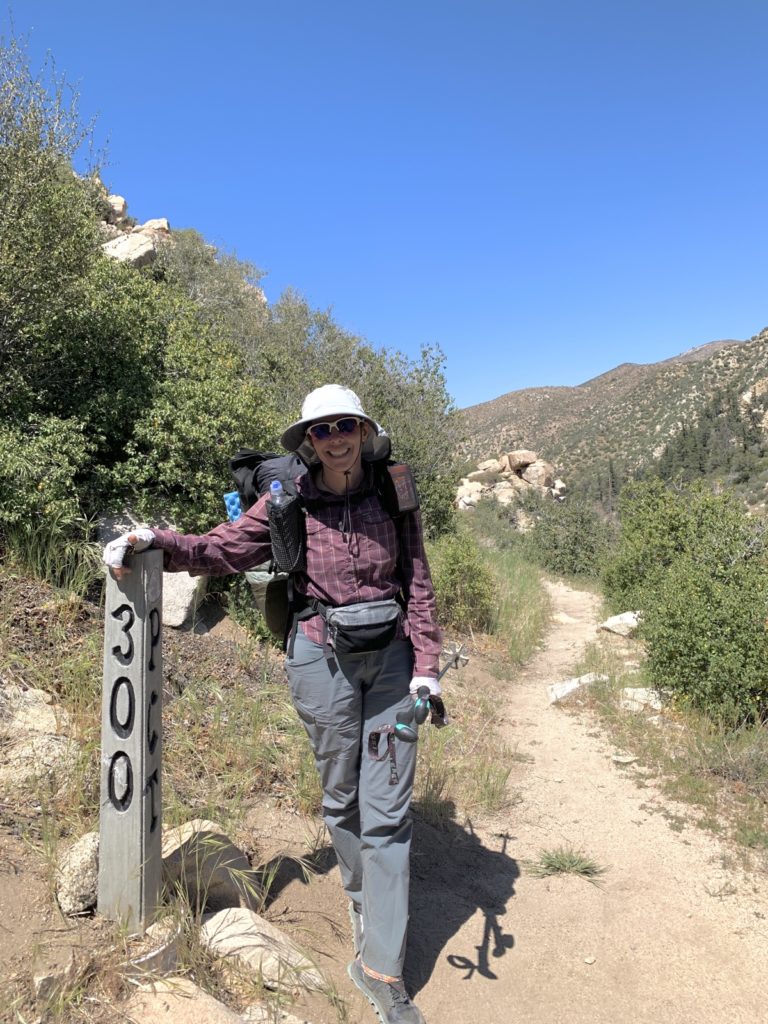 Paul was going to camp at the Hot Springs (22 miles) but my leg muscle got sore in the afternoon so I'm 2 miles before the Springs. I also read the comments on the Springs and it sounds loud, dirty, busy and annoying. I'm better off here at a little creek and in silence! Another hiker, Mark, is nearby. He did 30 miles today!!!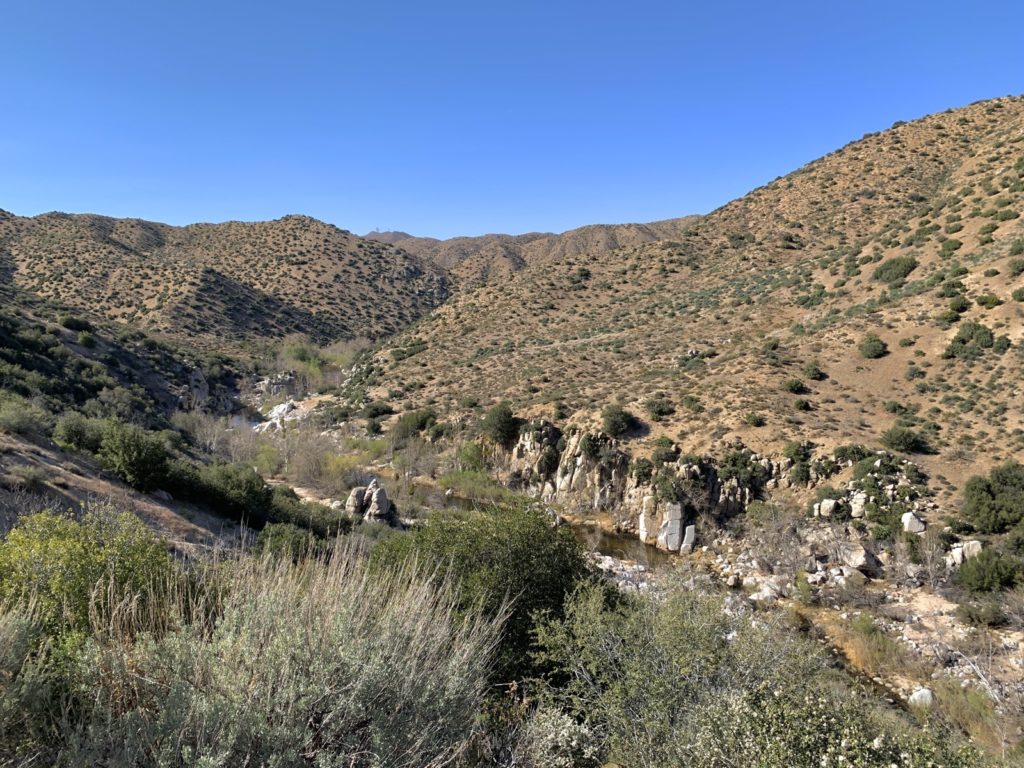 I'm hoping my body just needed more salt and food today and the leg (inside and above the knee) will be fine in the morning. It's the big muscle that's sore so I think it was just cramping. I massaged it a bit with my Nalgene bottle. I'm planning on getting to Cajon Pass tomorrow and hope that the hotel has a room left for me 🙂
By the way, Knockknock texted me today to say that the Montezuma store (remember the Yeti?) burned down today! That's where we stayed in the cabins. No cause yet. Sad!