After a relaxing night at Kenny's we all got up and gathered for breakfast. Kenny was in full-on cooking mode and everybody was sitting and enjoying coffee. Since Kenny is a musician, the music was of course on. Great!!
As good as coffee tastes in camp, just pouring it from the machine is nice too 🙂 Kenny's dog Gracie was already enjoying herself in the yard, always ready for a scratch.
Everybody is helping and socializing (pretty much all Americans I've met on trail are vaccinated already!).
We got a ride from trail angel Michelle back to the trail around 9:30am and started walking. And today was a great day!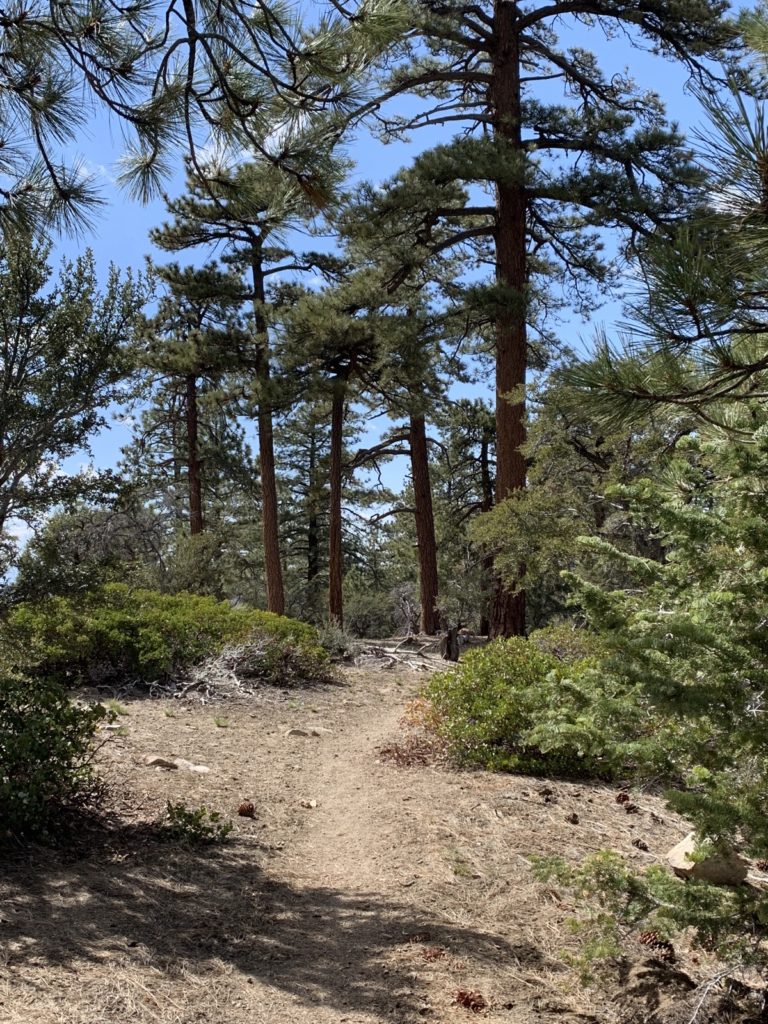 Not only did it start with a great breakfast, it was easy to cruise today, first climbing a bit, then staying around 8000ft for half the day. Later we slowly descended (camped at 6500ft).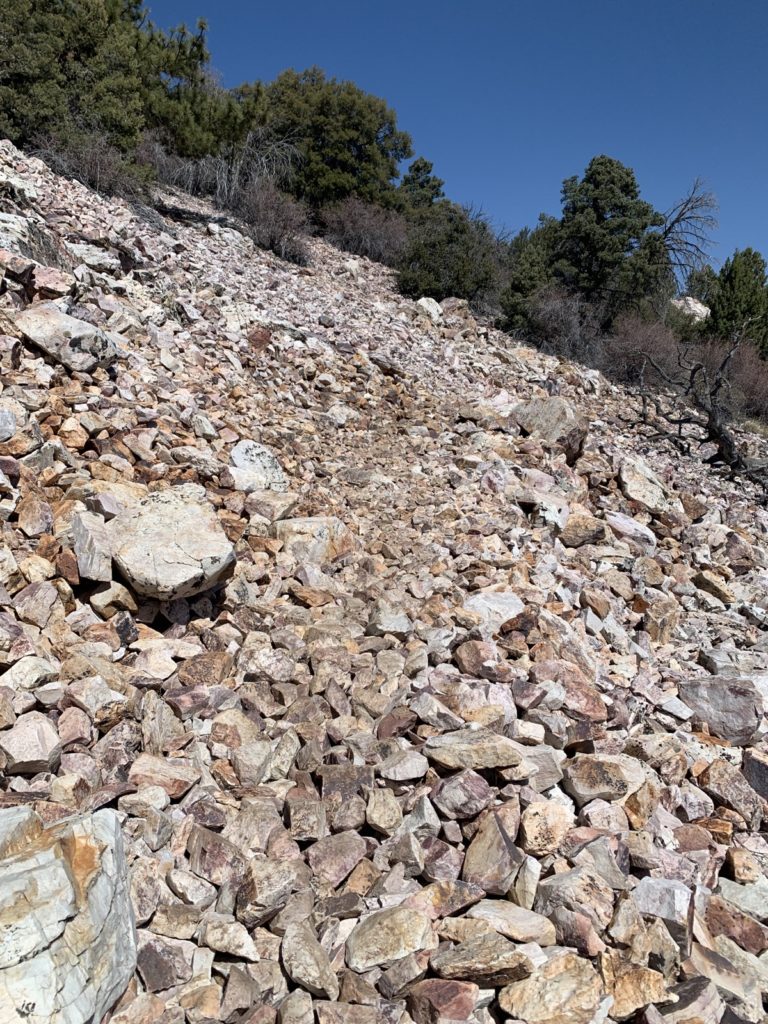 We encountered some minor rocky parts but mostly the trail was smooth with only a few blowdowns. We had great views of Big Bear Lake and down the other side.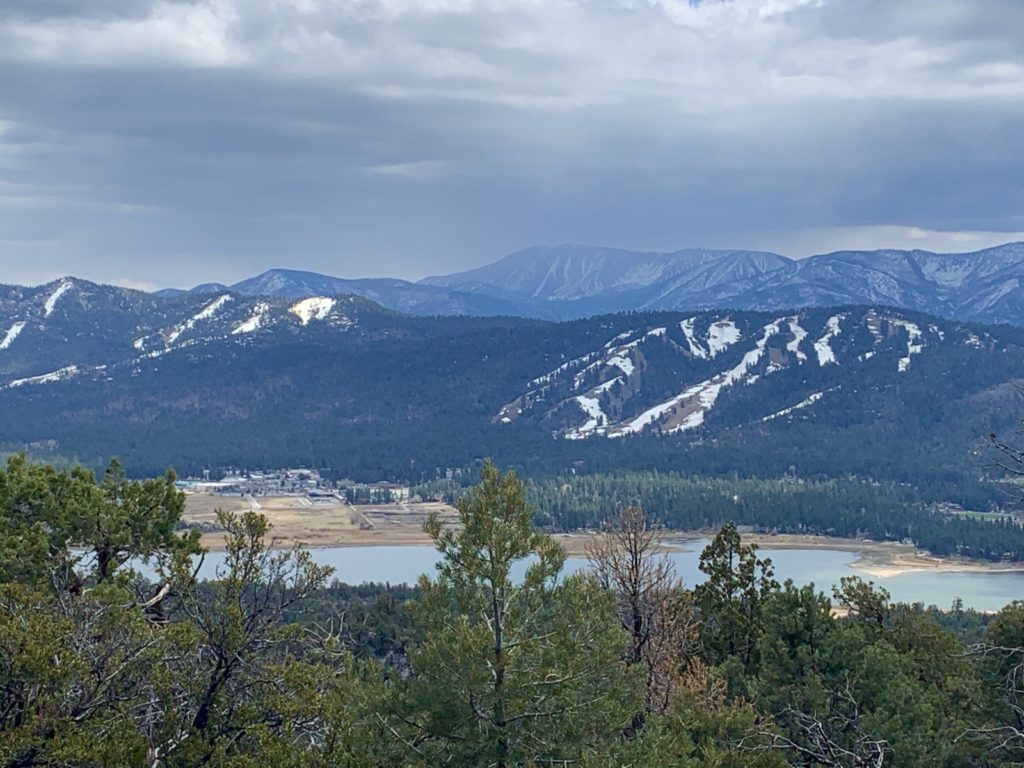 The scenery changed back to more desert plants as we moved on but most of the day I got to enjoy the pine trees. Temperatures were perfect for hiking … chilly enough to put a jacket on when stopped.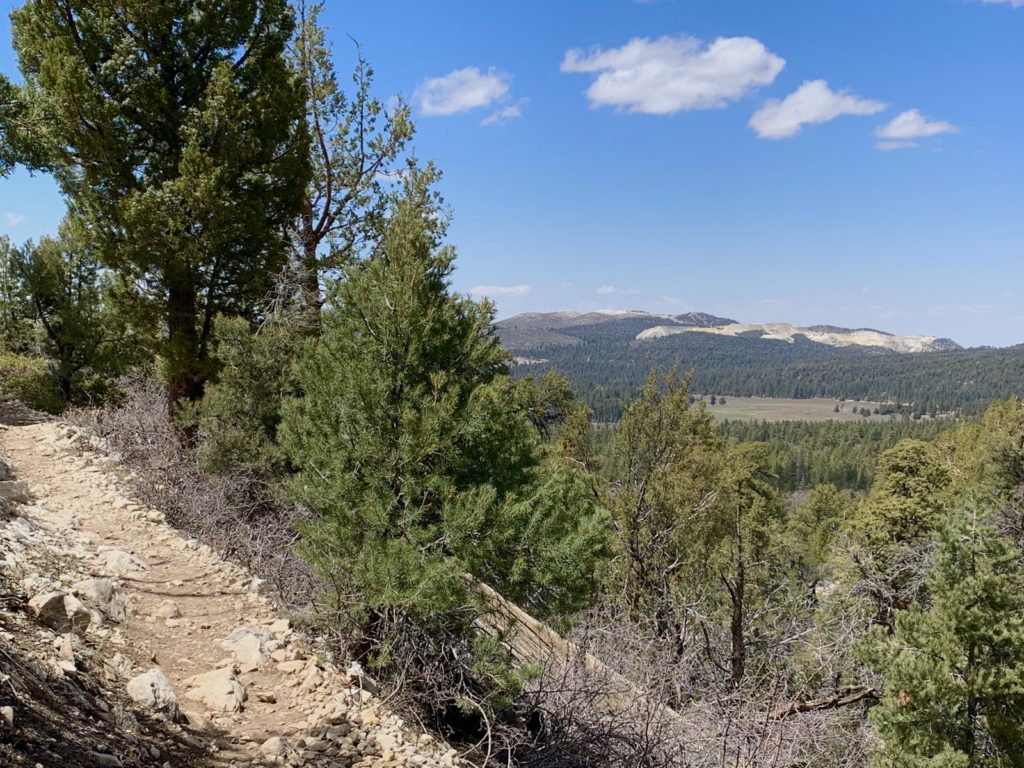 Then I ran into my friend Alex from last year!! We have stayed in touch and keep each other updated. He's currently in the area training for his PCT FKT attempt starting in June (that means Fastest Known Time, the record). He's been training for years and feels ready. The self-supported record is 60 days, the supported one 52 days or so. He wants to beat both so will be self-supported (not accepting any help except what's provided to thru hikers, e.g. trail magic). Do the math … the trail is 2650 miles long so this will be fast! Soooo nice to see him! I will post his tracking info here once he starts.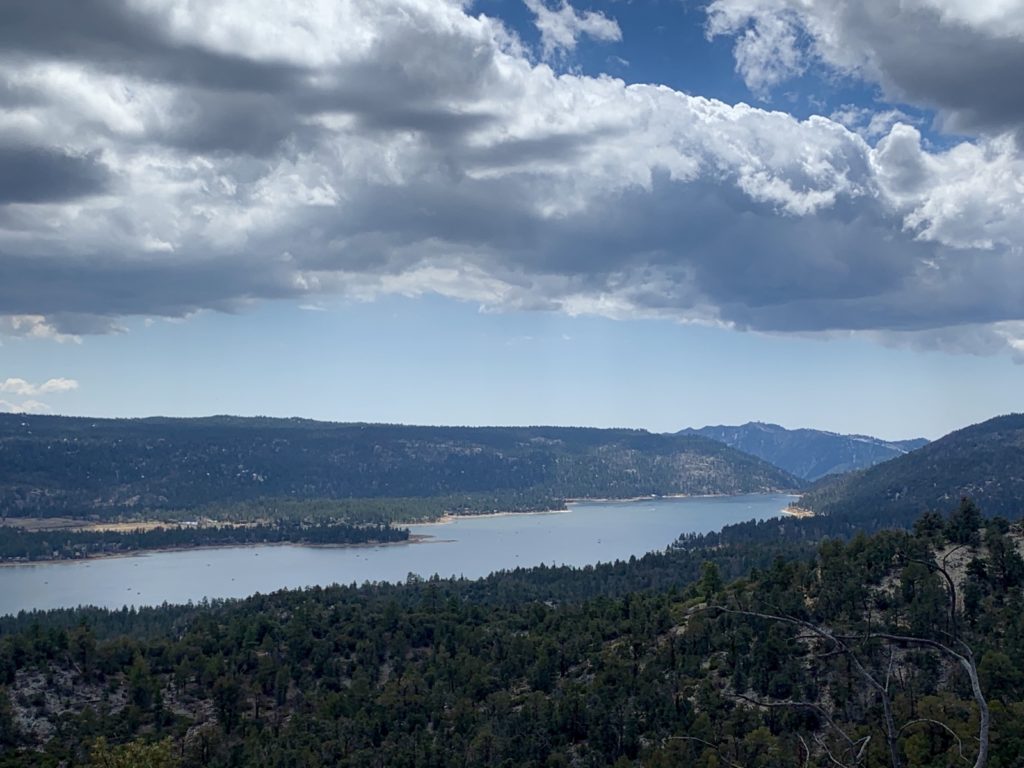 After a few more cruisy miles we arrived at Little Bear Springs camp. Immediately we were greeted by a Mexican family camped here who shared burgers, soda etc with us. What more could we ask for!! Oh … a cute puppy!!!
A young hiker was already here when I arrived. He's busy using his Garmin to text his mom for her to arrange for him to get picked up in the morning … his ankle is swollen (he did hike the 20 miles today though!). There is Paul who was with me at Kenny's (a few years my senior). And there is "No filter", weird guy. He sat down in their camp chair and hasn't moved. When we got started setting up our tents and getting ready for the night he was still sitting there. I wished he would have been more considerate and given the family some space though they were too kind to mention it.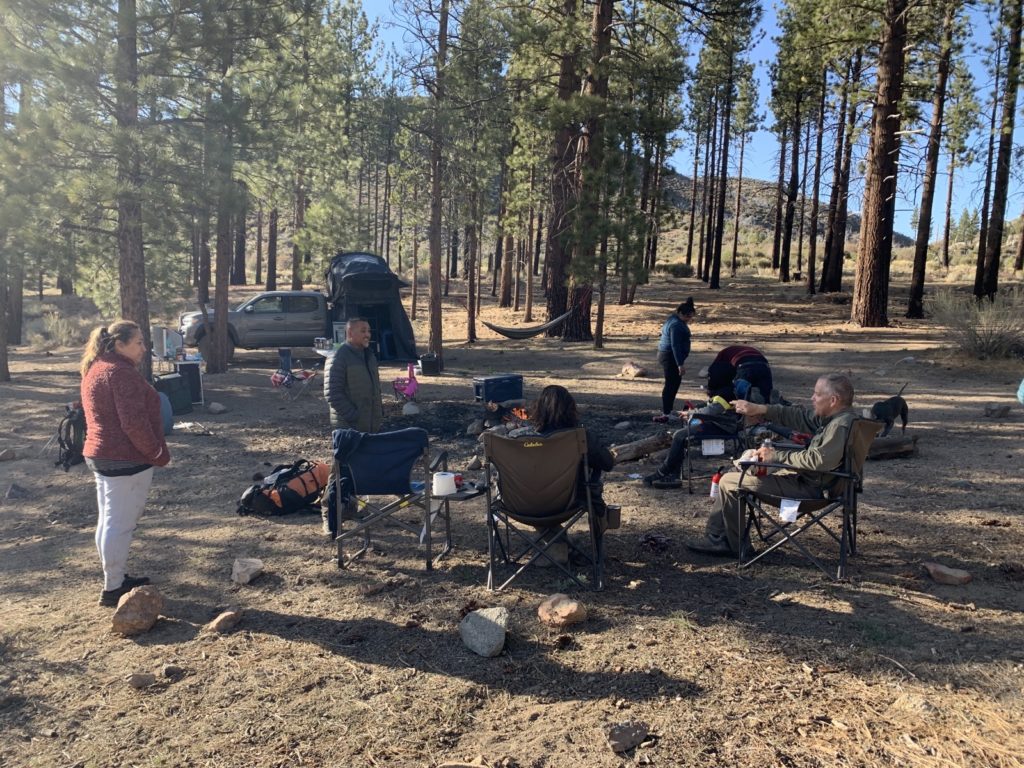 I'm hoping the night won't get too cold; we are lower so hopefully it'll be manageable. We will continue to drop towards Cajon Pass in the next few days.