A gruelling day … glad I made it through the Mojave Desert but something I will never ever hike again! 3100ft up and 1400ft down in 27.5 miles.
First some cool pictures of the beautiful moon last night and this morning: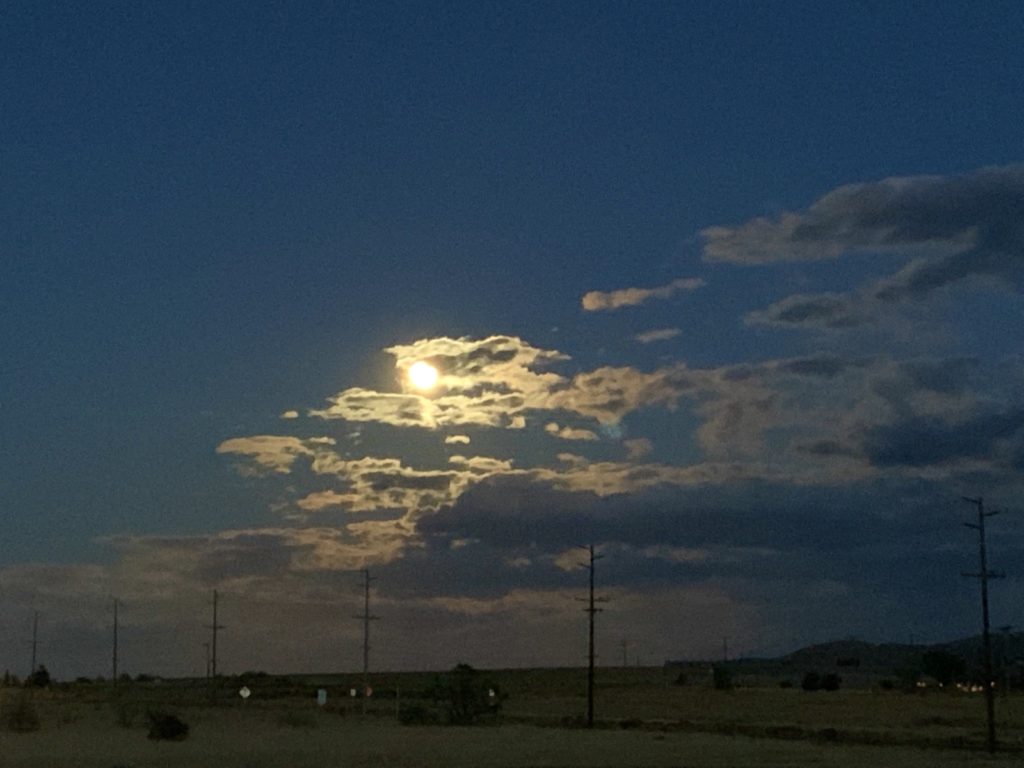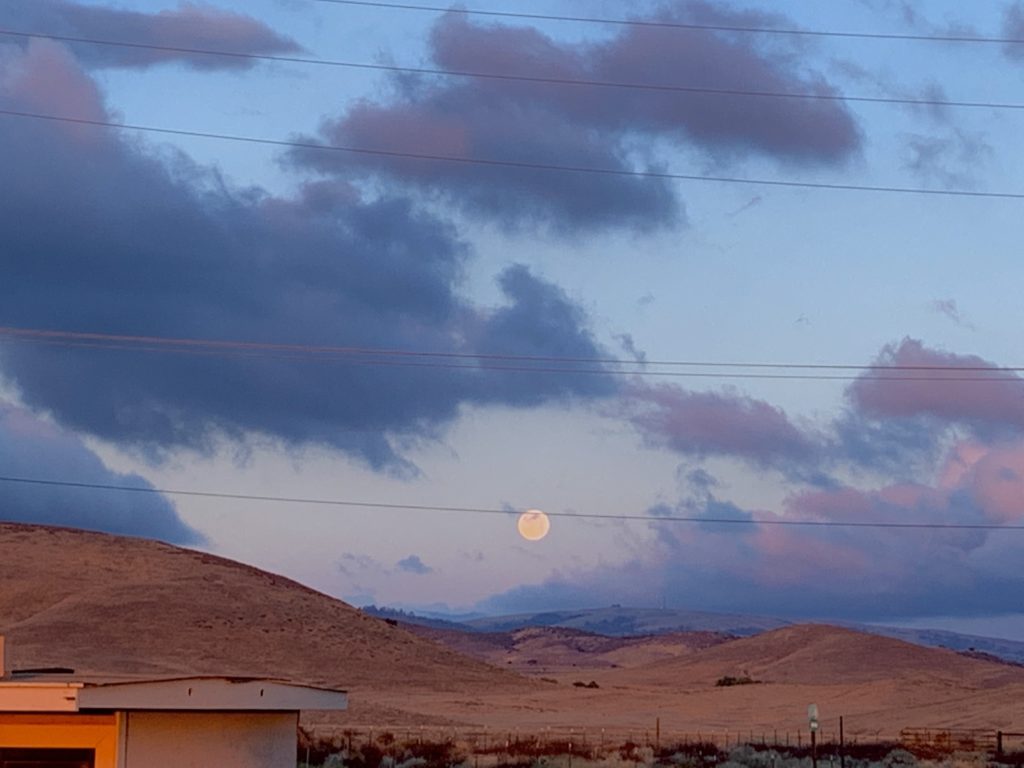 We were all up early, nervously getting ready for the infamous aqueduct section. Magda and her coffee never materialized … too bad! It was cool even inside my cabin and under the quilt during the night so we definitely caught a cold spell. In 2-3 days the daytime temps will reach 32C.
After a bit of walking through fields we reached the first of various waterways we experienced today. The "California Aqueduct East Branch" was the only one with open water and only lasted 2 miles or so.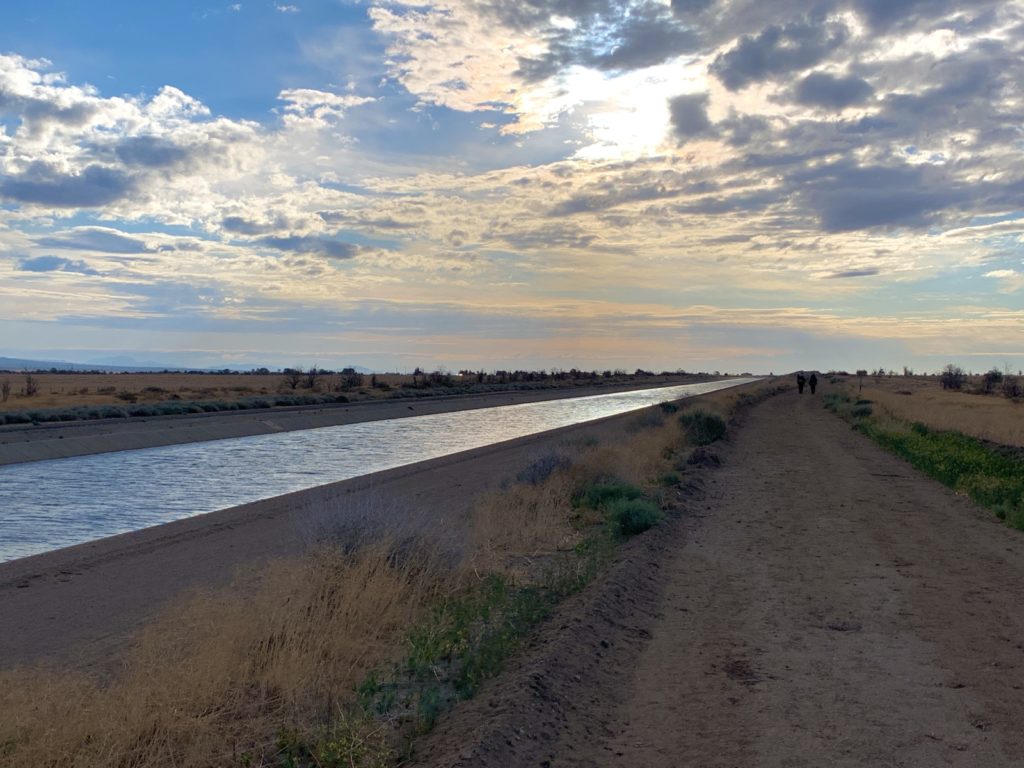 We were all still bundled up; I had 3 layers on! I chatted with two of the women who stayed at Hiker Town and caught Travis who had started early.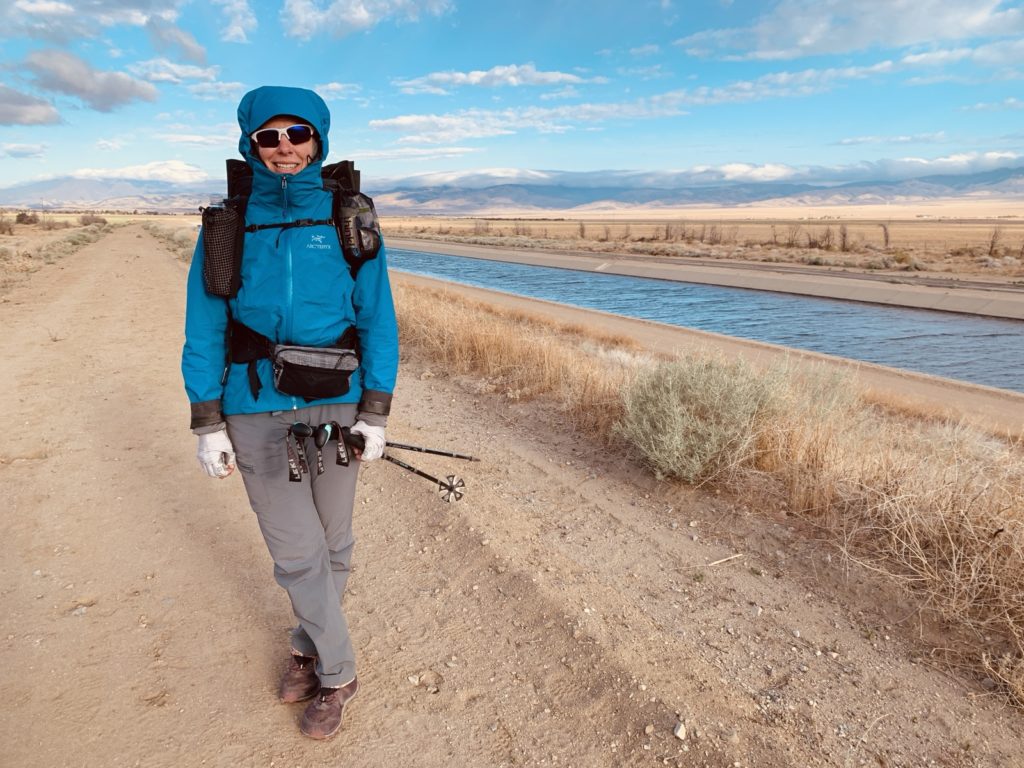 Next we turned and walked dead straight for a few miles along the above ground mega pipe. A dirt road goes along it and lies lower, shielding us a bit from the side wind.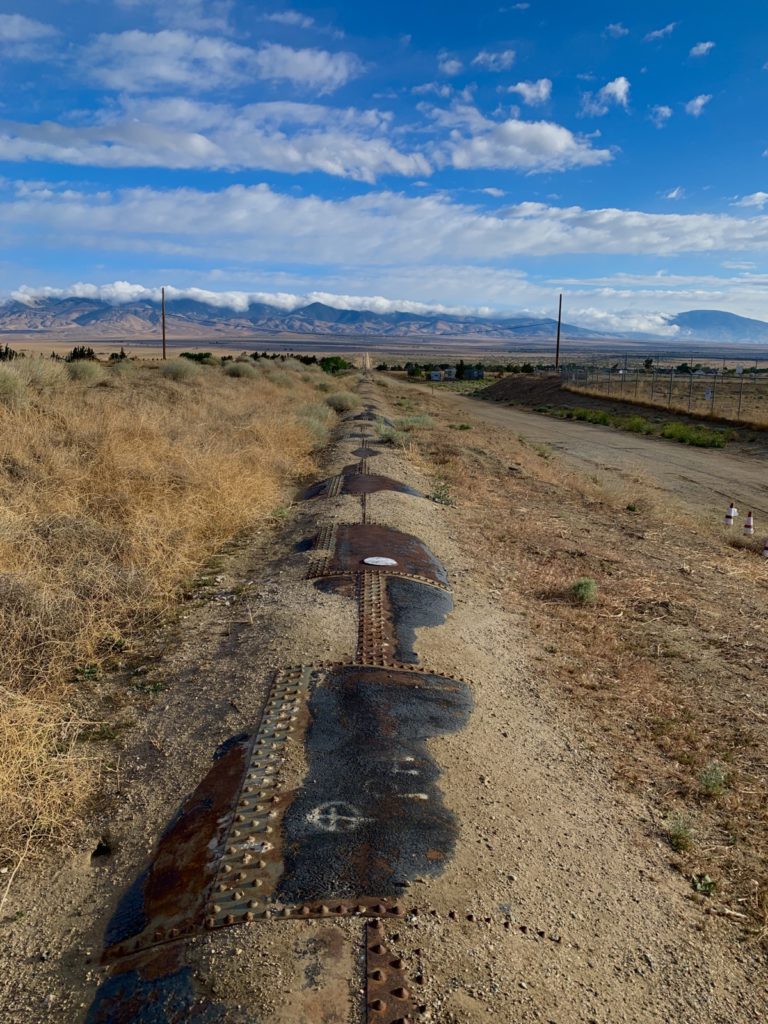 Some odd houses showed along the way … but overall there isn't much out there besides pipes.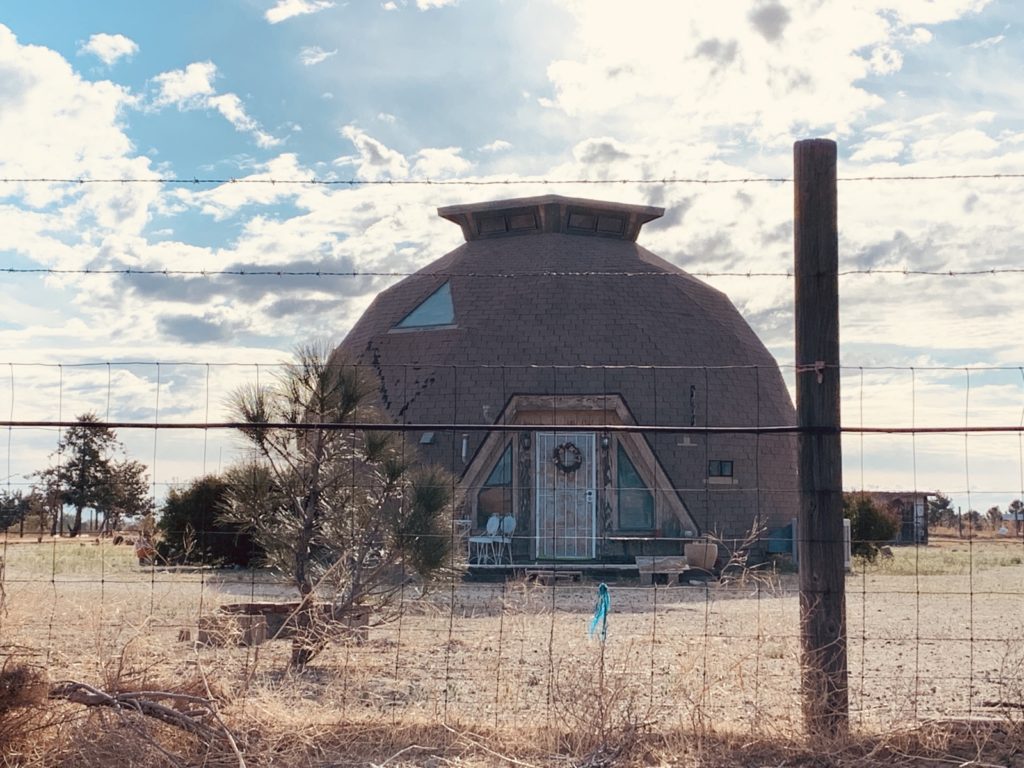 Travis was trying to take a break out of the wind … unsuccessfully!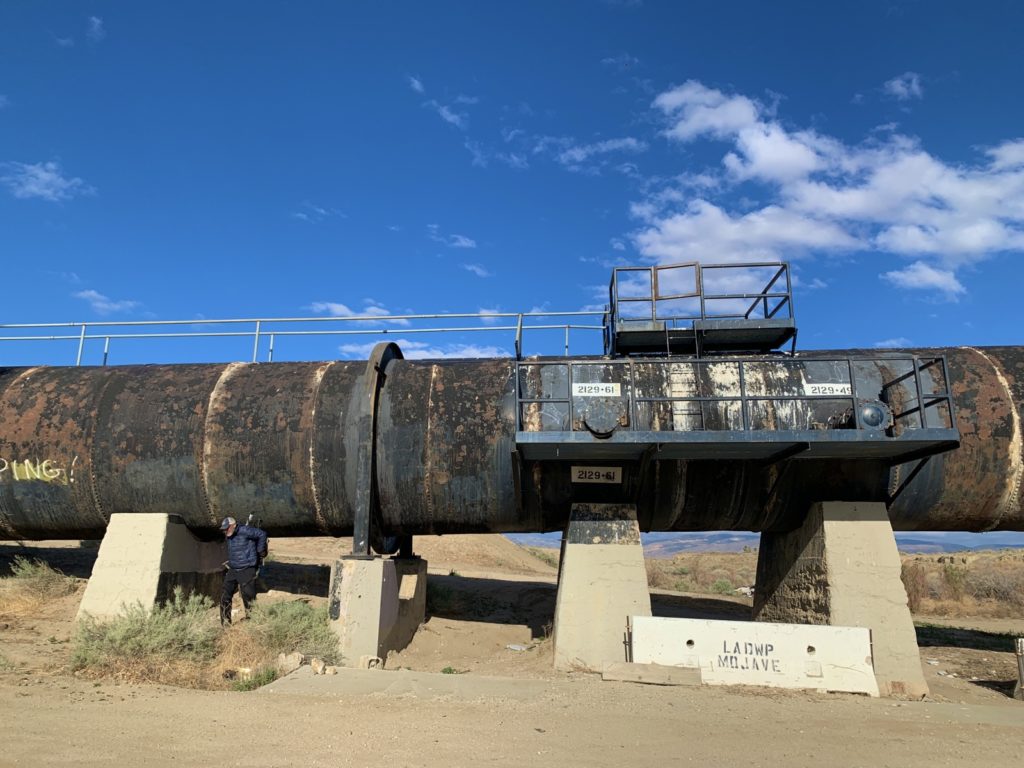 It's quite the sight, this pipe running towards the mountains …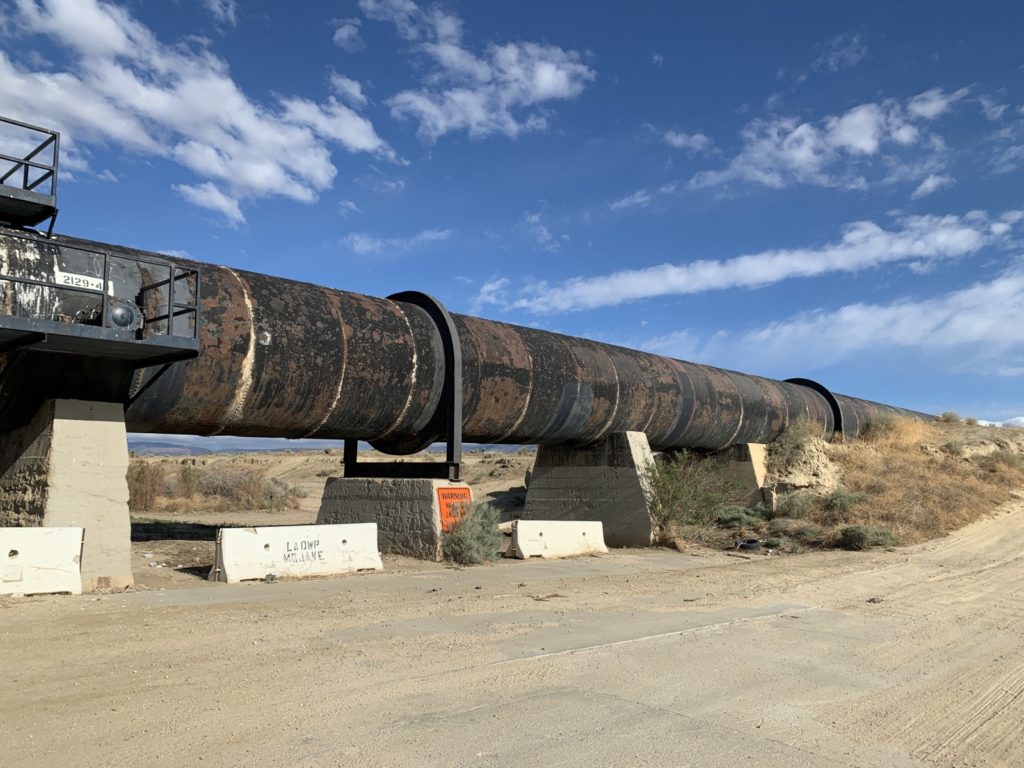 After another turn we ended up at the concrete-covered LA Aqueduct. We spent many miles on it; most hikers try not to walk on the concrete to avoid injuries. But it's faster than the loose sand.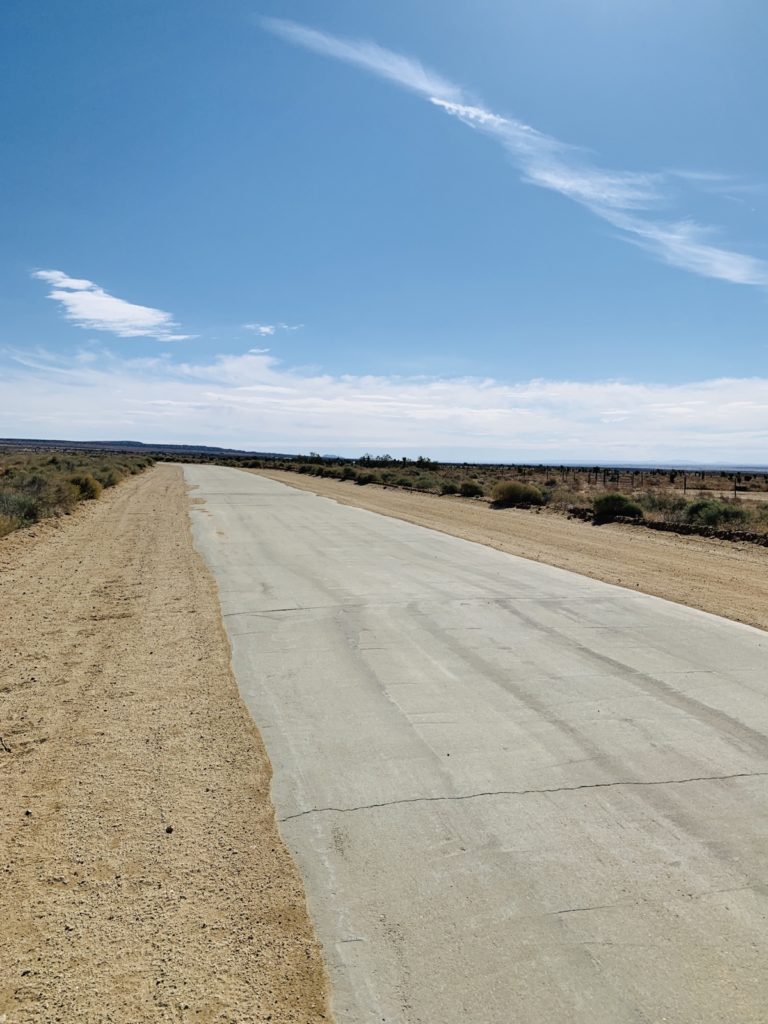 I felt like a drunk, trying to walk straight and not succeeding. I even had to take my contact lens out as it was getting too irritated by the wind. The PCT sometimes took dirt roads, then ended up back at the concrete road. The wind is too loud to even distract yourself with music or podcasts!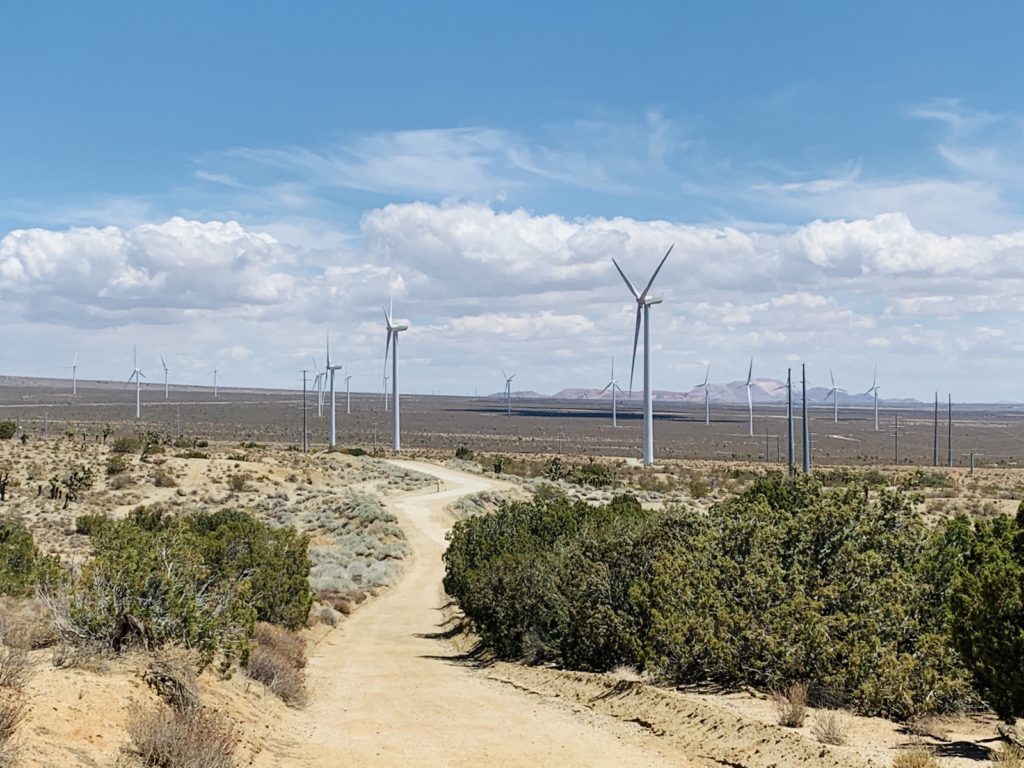 I saw maybe 3 maintenance trucks on the aqueduct; all waived. One later stopped and insisted to give me two water bottles; I took one.
We actually had to carry our water for 17 miles today; that was the first water source (a cache). Then I filled up fully and carried the heavy backpack another 10 miles to camp! Ouch …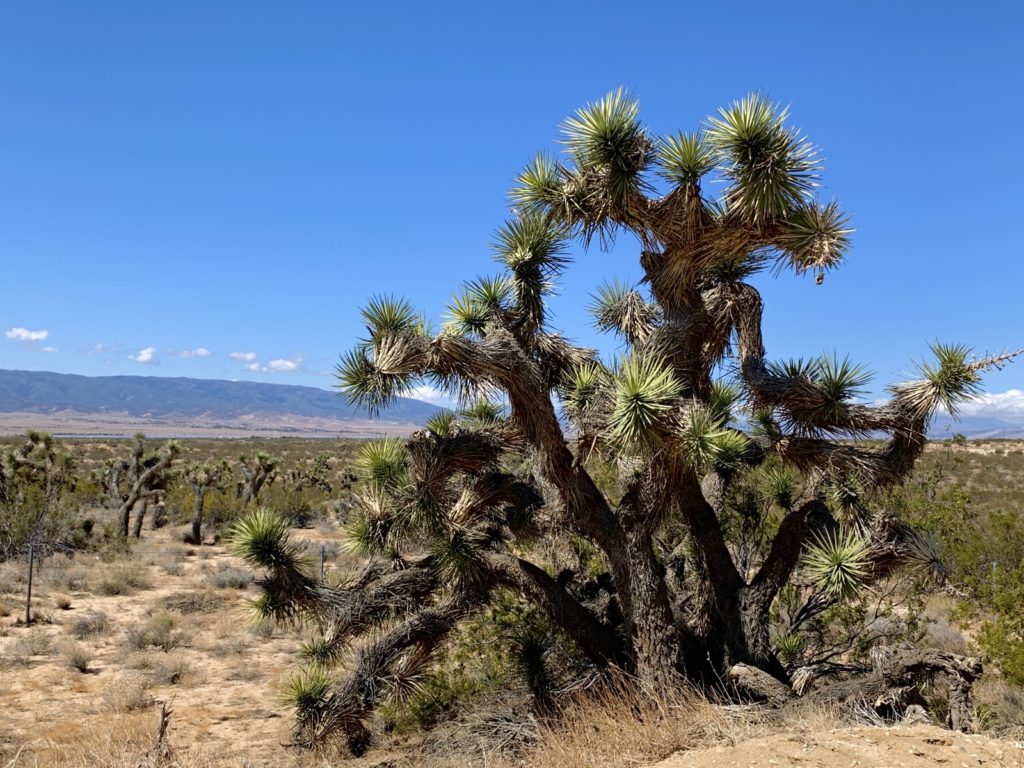 The wind was relentless all day. It turned into a fierce headwind for the last few hours, really challenging me mentally. It takes so much energy to walk into it, and it never stops. My right wrist is sore from catching myself in the side wind too. Fair to say I will never hike this again 🙂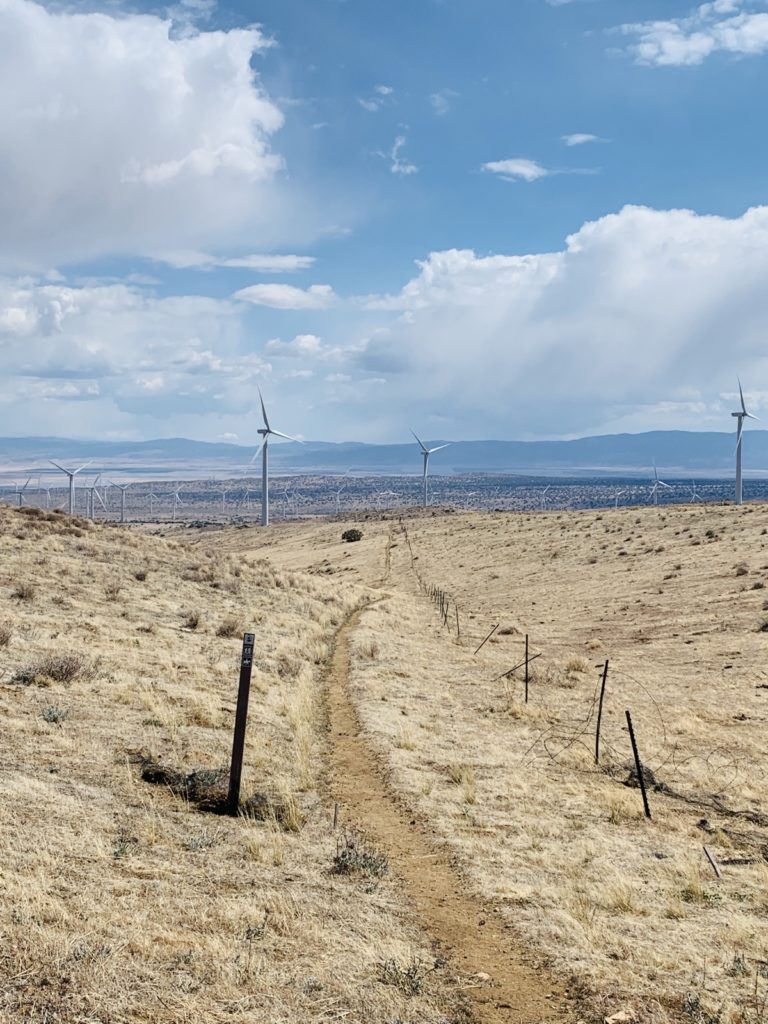 Once we left the aqueduct, the trail started climbing up steeply towards the hills (the "uphill beach walk"). I walked under dozens of wind turbines and don't need to see another one close up again 😁 I was so happy when I could look back at them! (Though I think we are going through another wind farm tomorrow …) 😣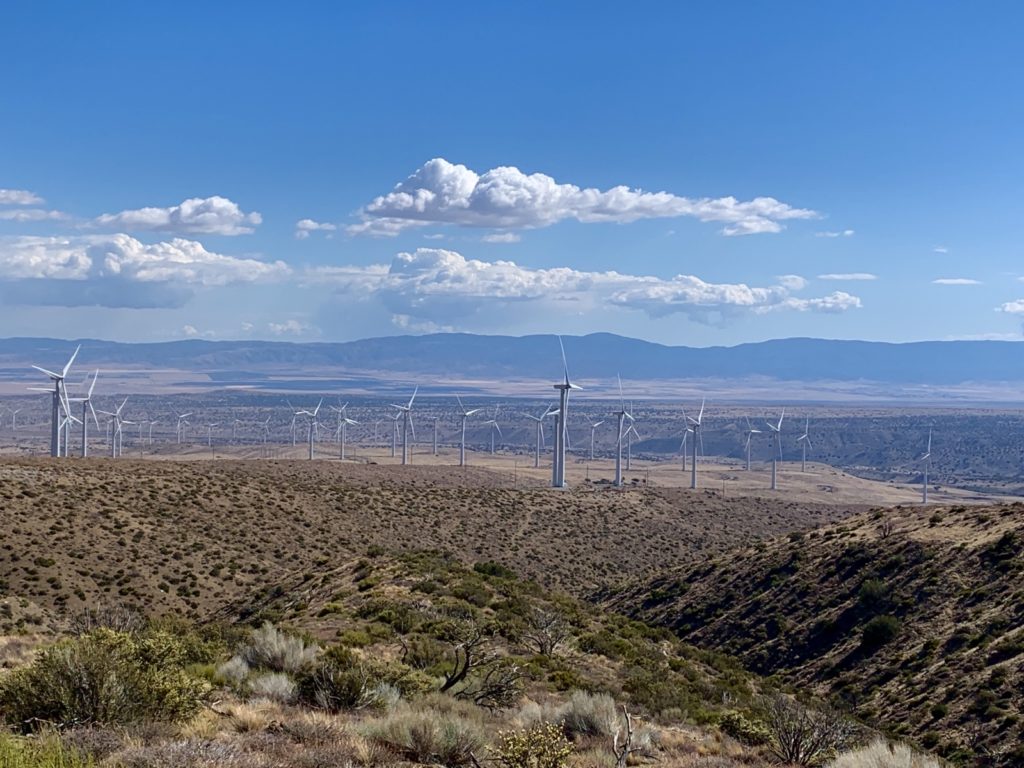 With the heavy backpack it became harder to climb but there weren't any campsites without strong winds. Eventually I stopped after 6pm, having hiked 27.5 miles today! The wind made setting up the tent challenging but it died down a bit now.
I wanted to get closer to town so that I don't arrive too late tomorrow … I look forward to the shower and rest in Mojave. This was taxing!