After setting up the tent last night and finally huddling out of the wind inside my "palace", it actually didn't blow again until the morning. The night was quiet, hardly any movement which was great! Not too cold either, at 4600ft.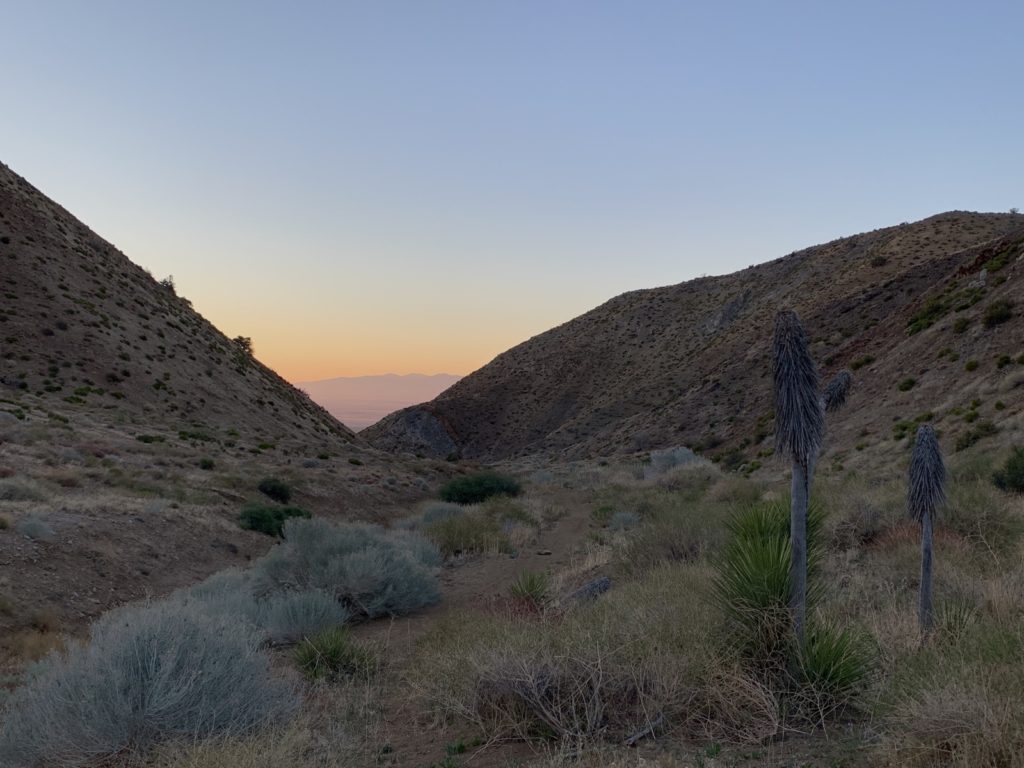 I was up early … town was calling … and walking by 6:20am. I looked back at my campsite: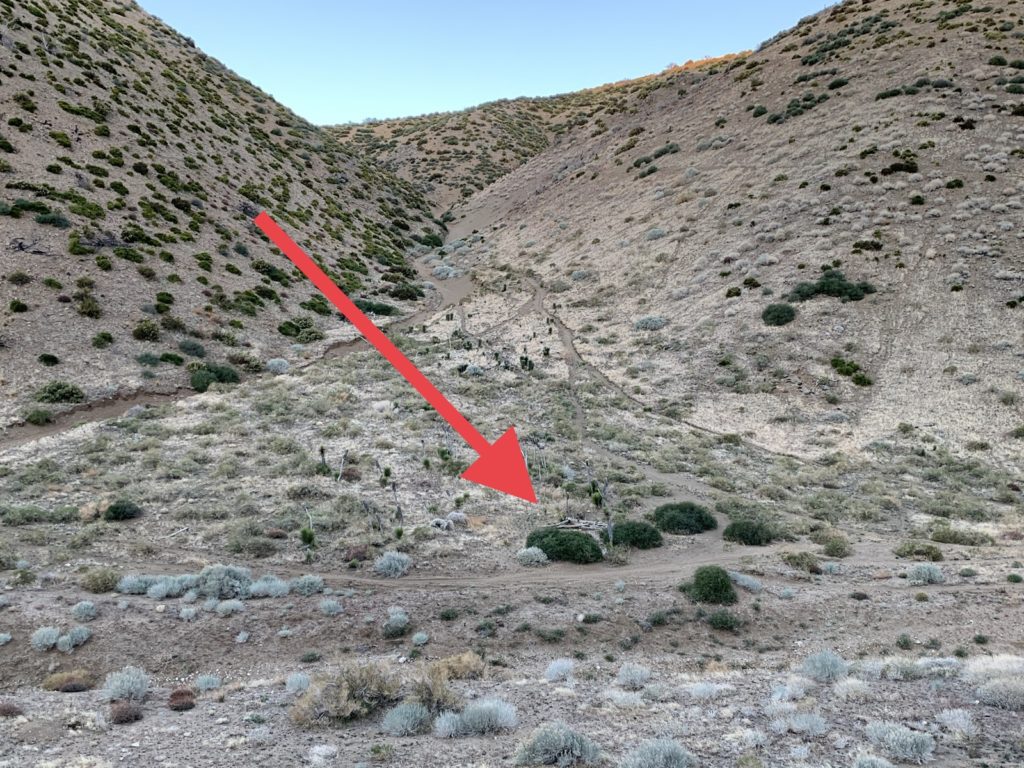 The 13 miles to town started with 4 miles of uphill. At some point I was at 6300ft today (ending at 4100ft for the day). Good views back over the desert!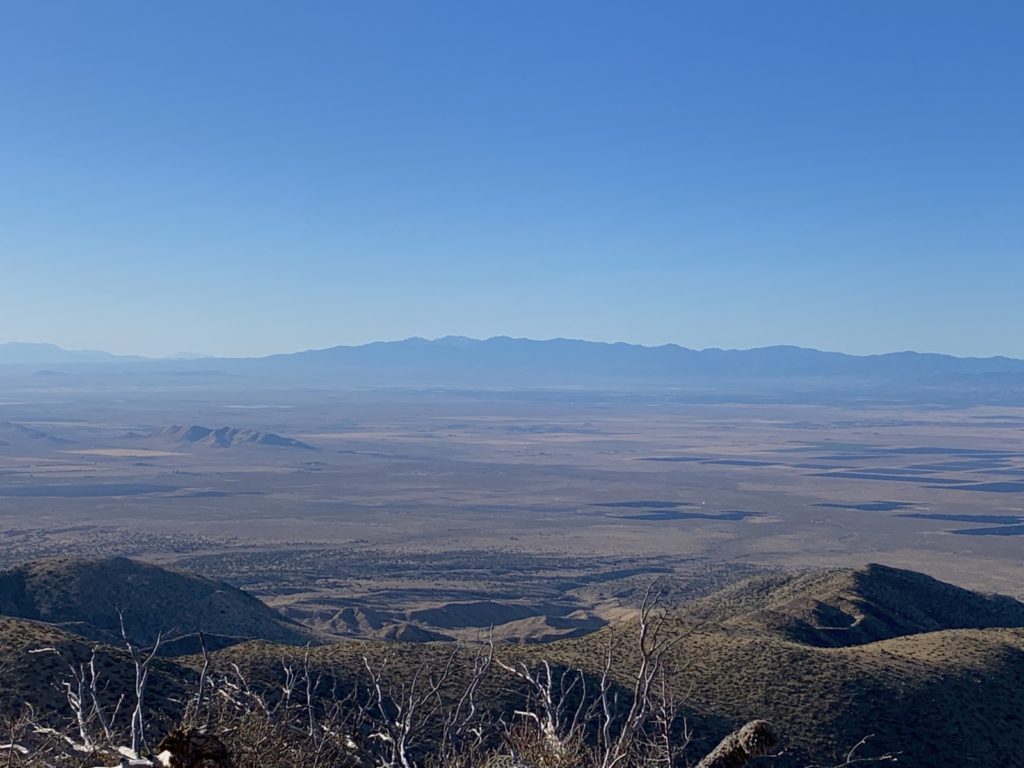 At mile 549, "Cafe 549" materialized. It's an oasis with chairs, umbrella, lots of water and often food (not today except for some hiker food leftovers).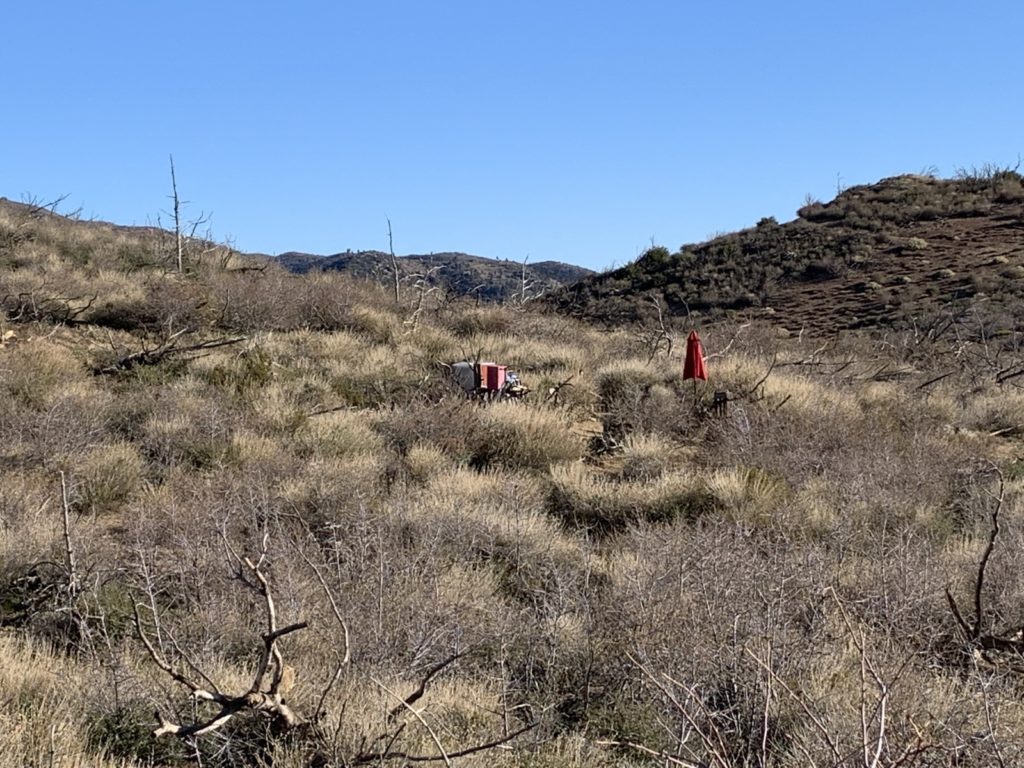 A hiker was camped there and enjoying the view! Not sure who puts this on but it's awesome! I had (my own) breakfast and then moved on.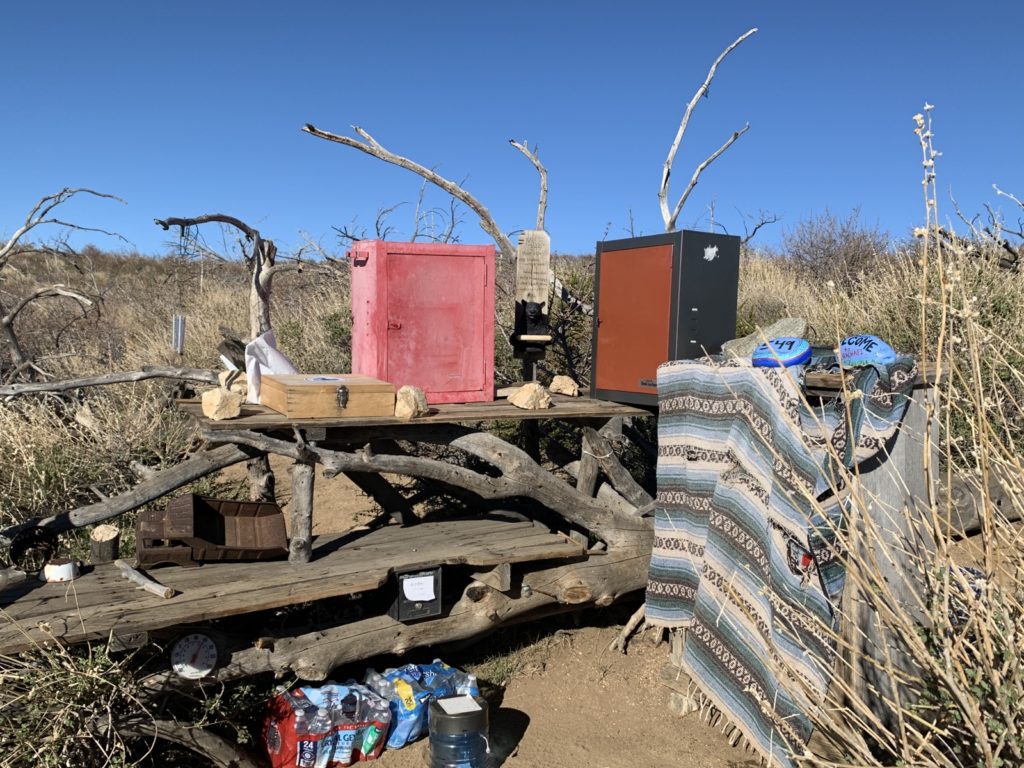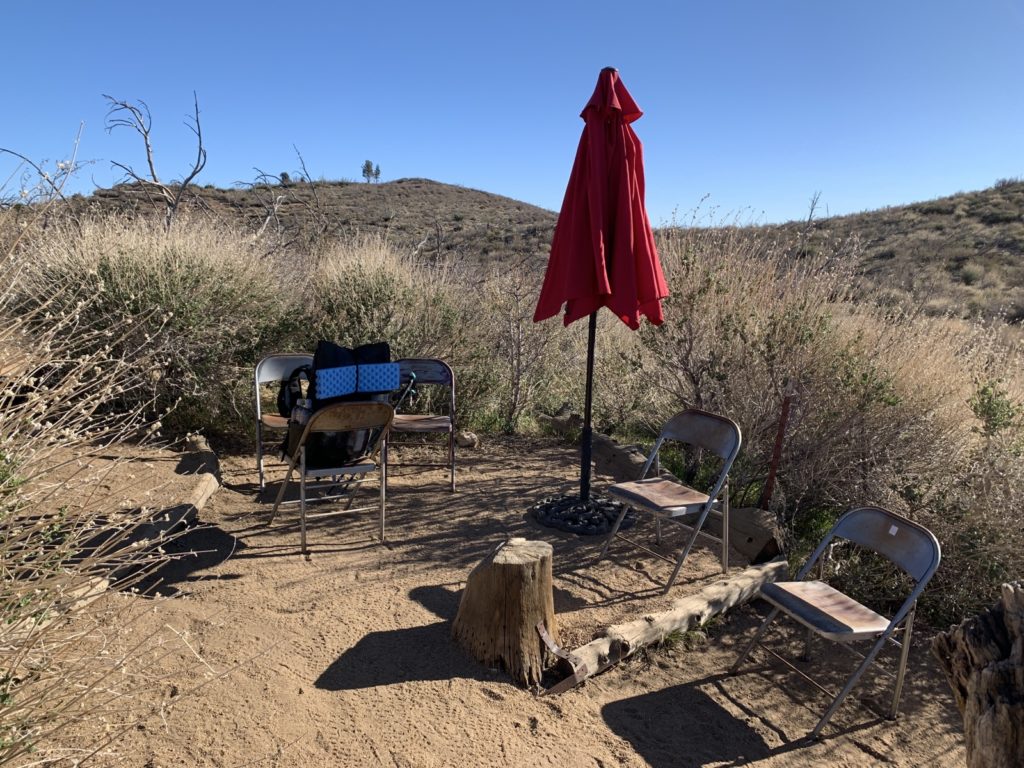 Just like the last few hours yesterday, the trail was very sandy and loose today. It's often eroded, and the motorbike tracks going up and down the hills, crossing the PCT numerous times, don't help. It's was windy but not as strong as yesterday.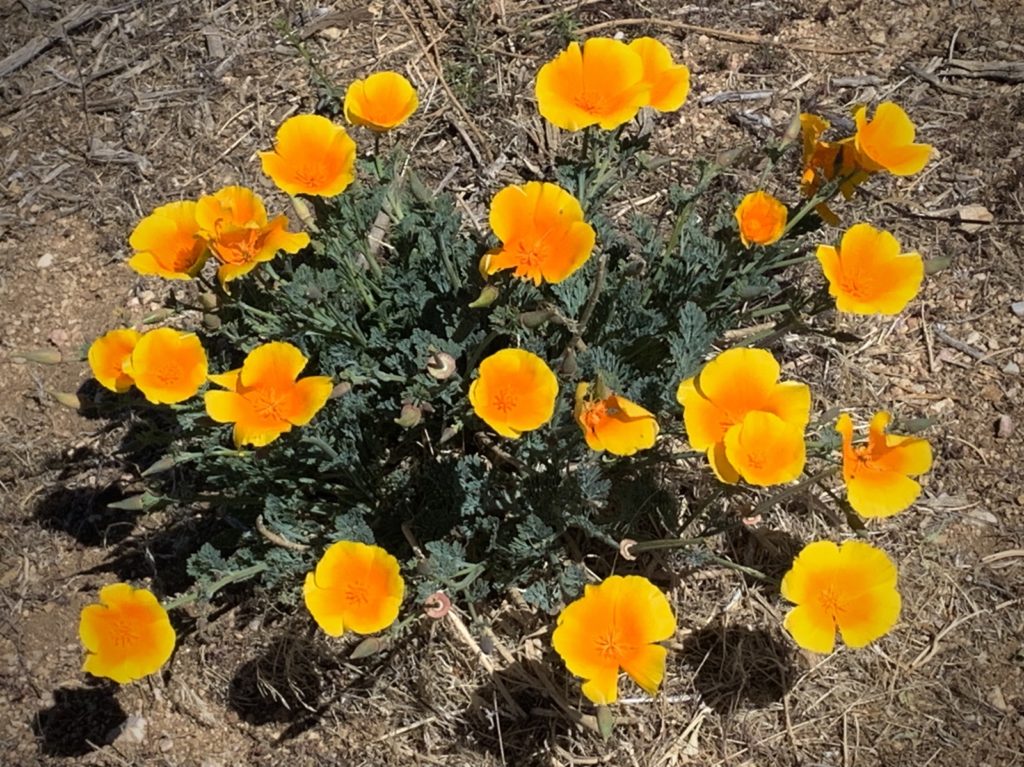 I met Orange on trail (saw him last at Hiker Town) but otherwise no familiar faces (and very few people at all). Yesterday I didn't see anybody after the 17 mile water cache!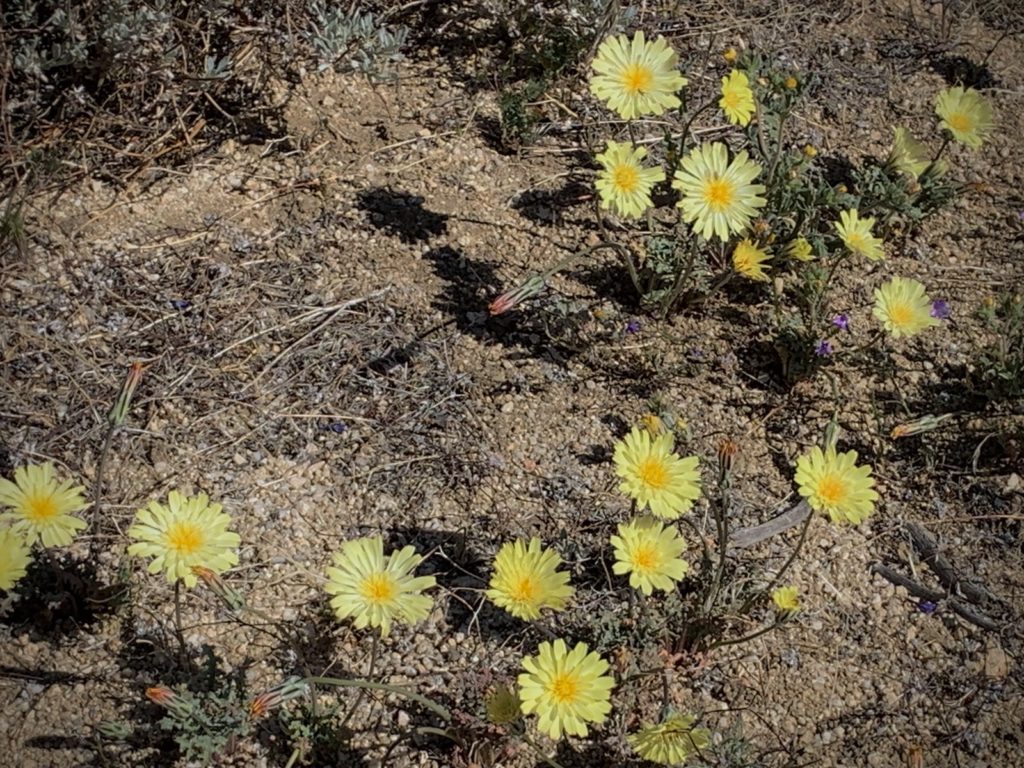 I was so happy to leave the windfarms behind yesterday but they were back in full force along the trail today!
Ups and downs finally brought me to the road from where the hikers hitch to either Tehachapi or Mojave (my choice; cheap motels, smaller town, has all I need). I looked at the list of trail angels posted but then just walked to the road and the first car that saw my thumb stopped. Lyle took me the 10 miles to Mojave, through hundreds of wind turbines!! (Was a relatively low wind day but is super windy right now at 8pm!).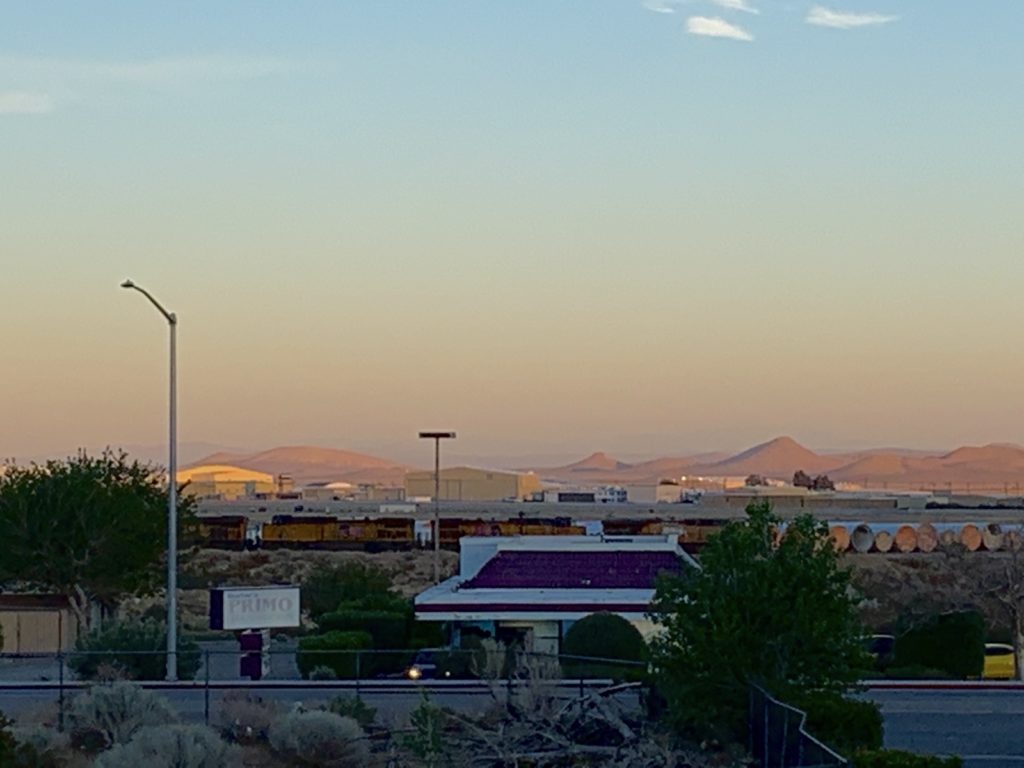 I'm at the Motel 6 and even though it's simple, it's clean and spacious. A great grocery store is right next to it. The gas station has coffee and the room faces away from the noise (trains, highway). Doesn't matter anyway … any bed is good! Sleeping in tomorrow!!