Really enjoyed the campsite from last night! It was sooo quiet and peaceful … well until the early hikers started coming by (first one around 6am I think). They could see my tent but not into it and I just heard them; I was awake already.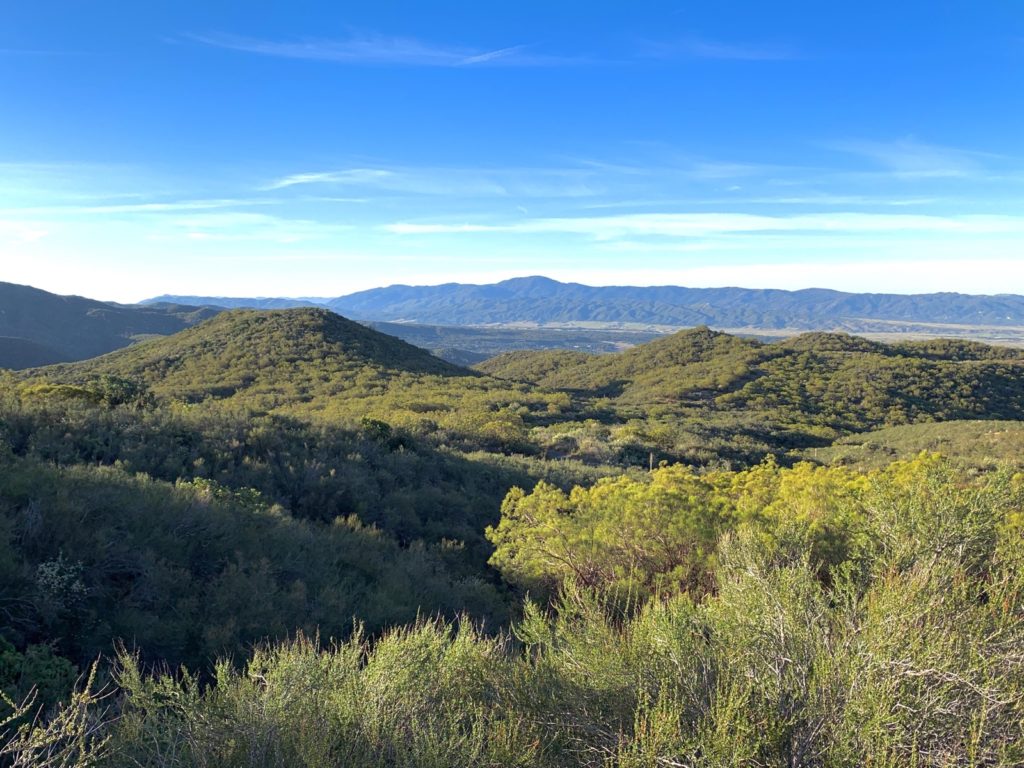 I felt good on the continuous uphill this morning; legs were strong. Maybe they are getting used to the daily grind! The views to the south were expansive.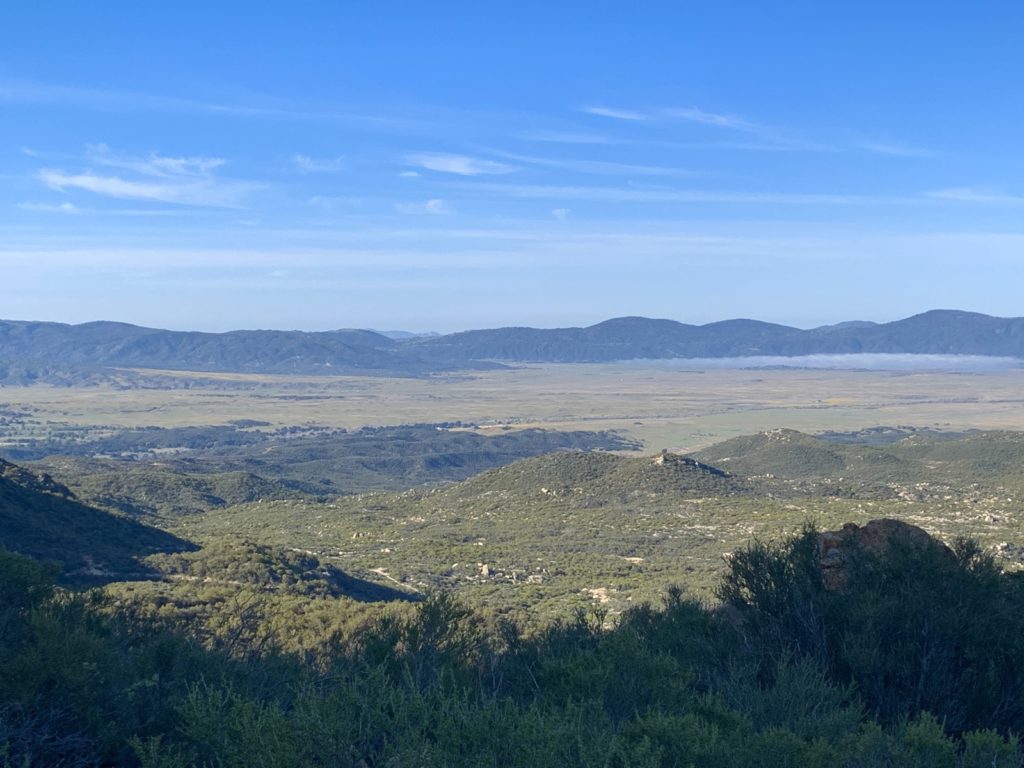 The water I had carried up from the creek the night before had to last until 10 mile into the day, getting to Mike's Place! It's a house in the middle of nowhere with water tanks that are accessible to hikers. The "caretaker" Spirit was at the tanks and entertained myself and the other hikers there. Down by the "shack" that I didn't go to he had beer and refreshments, and he was also indicating he might turn on the grill.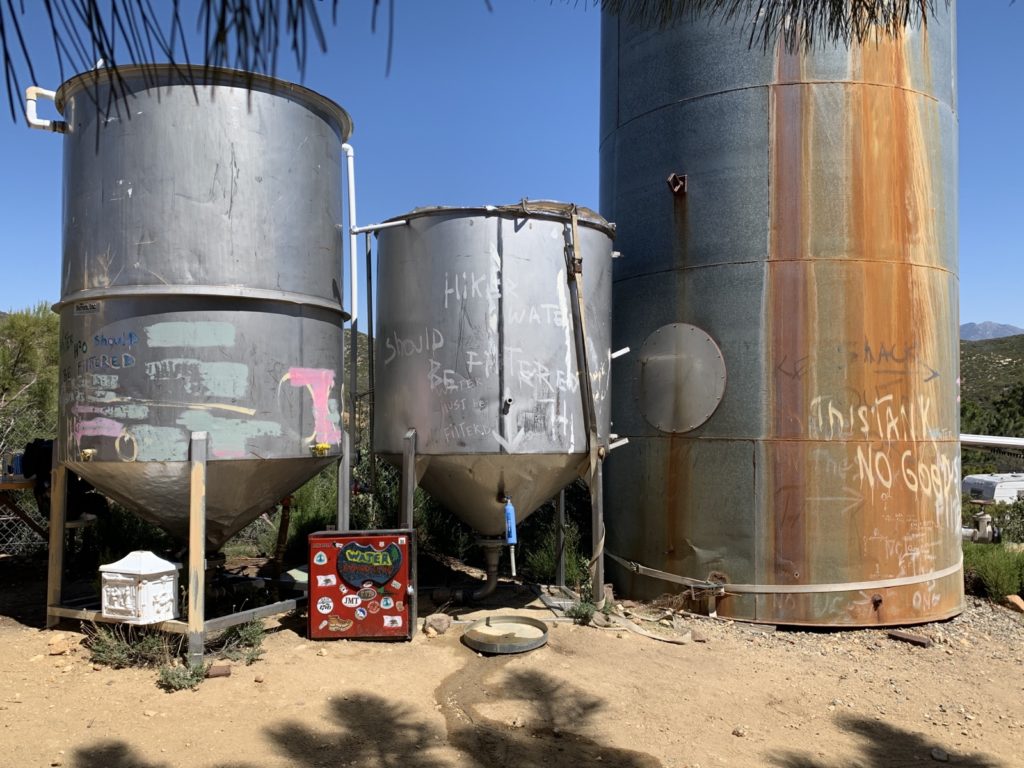 The comments on Mike's Place are somewhat odd … you can camp there and he feeds you but you have to do chores. So we saw a hiker trimming branches which we all agreed, we would not want to do in the heat. Apparently the chores are very disorganized … oh well.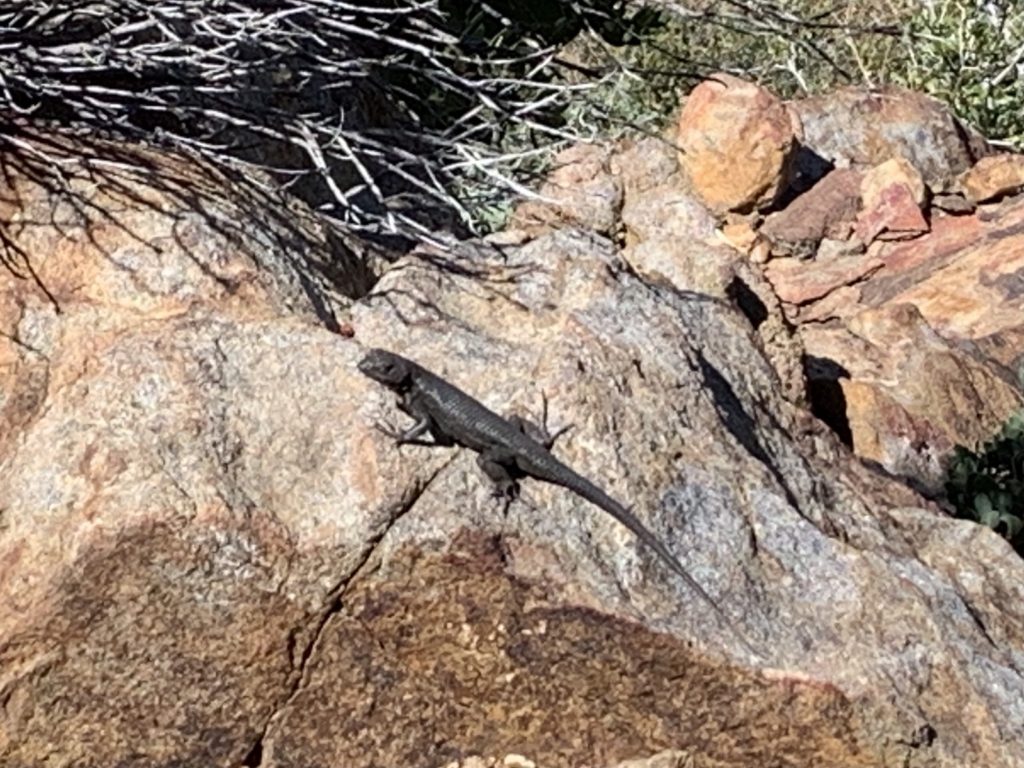 Earlier in the day I had passed 3 hikers which I met again at the water tank. I ended up leaving there with one of them, Billy (retired police officer from California, now living in Utah), and our conversation carried us up the next uphill (don't they ever end?). It was really interesting and a great distraction. When we got to the campsite that Billy and the others (who were behind) wanted to stay at, I rested for a bit and cooked dinner (5pm). Another Ramen delicacy!
Then I moved on to "my" chosen camp, 2 miles further, from where I can walk down to a spring in the morning to refill on water for the next stretch. It will be 8.4 miles to the house of Mary who provides water to hikers. Without these trail angels hiking this super dry area would not be possible!