At first it seems to be an obstacle, something that raises the costs and makes you think twice: The fact that currently the Alpine Club of Canada (ACC) only rents out a complete hut, not individual beds as before.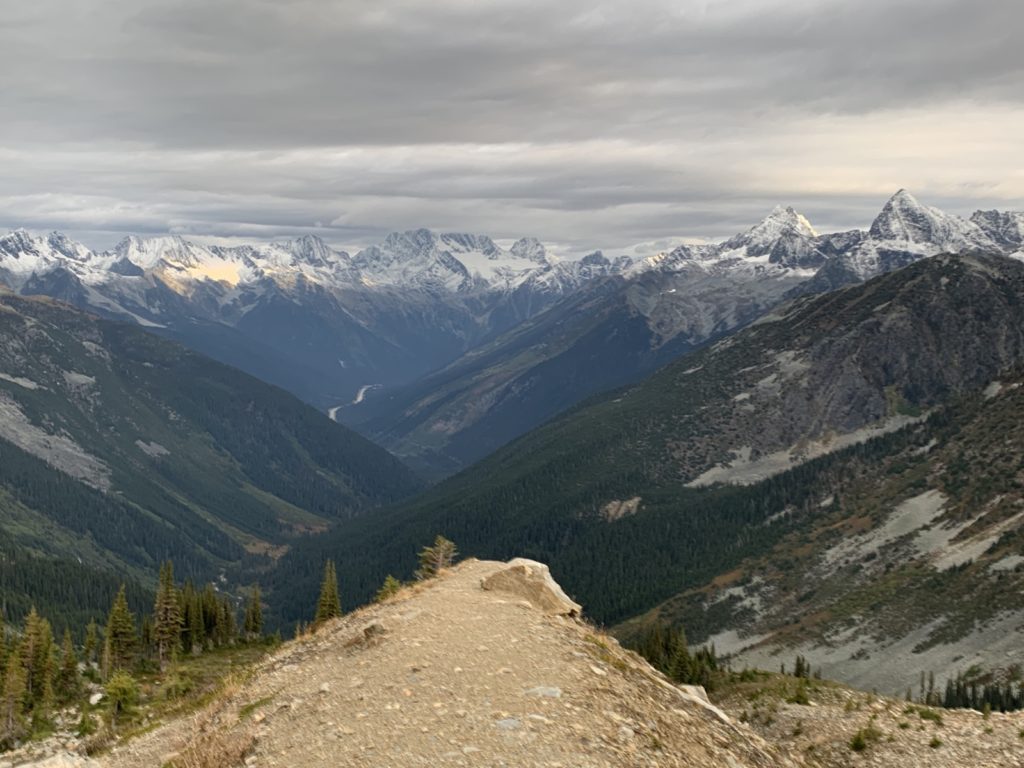 That means, for a 10-bunk hut that is normally $30 per person you have to pay $300 per night. But then we warmed up to the idea of having it all to ourselves and really enjoying just our group. It turned out to be fantastic!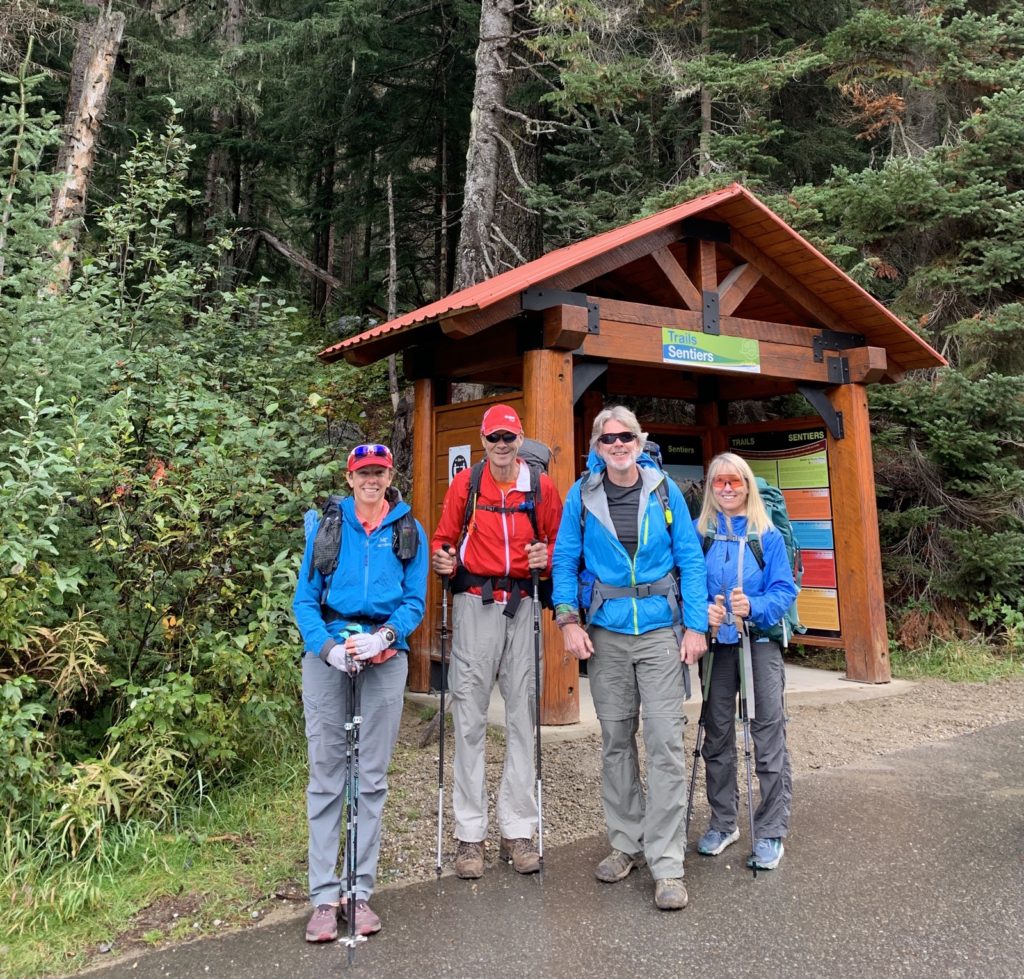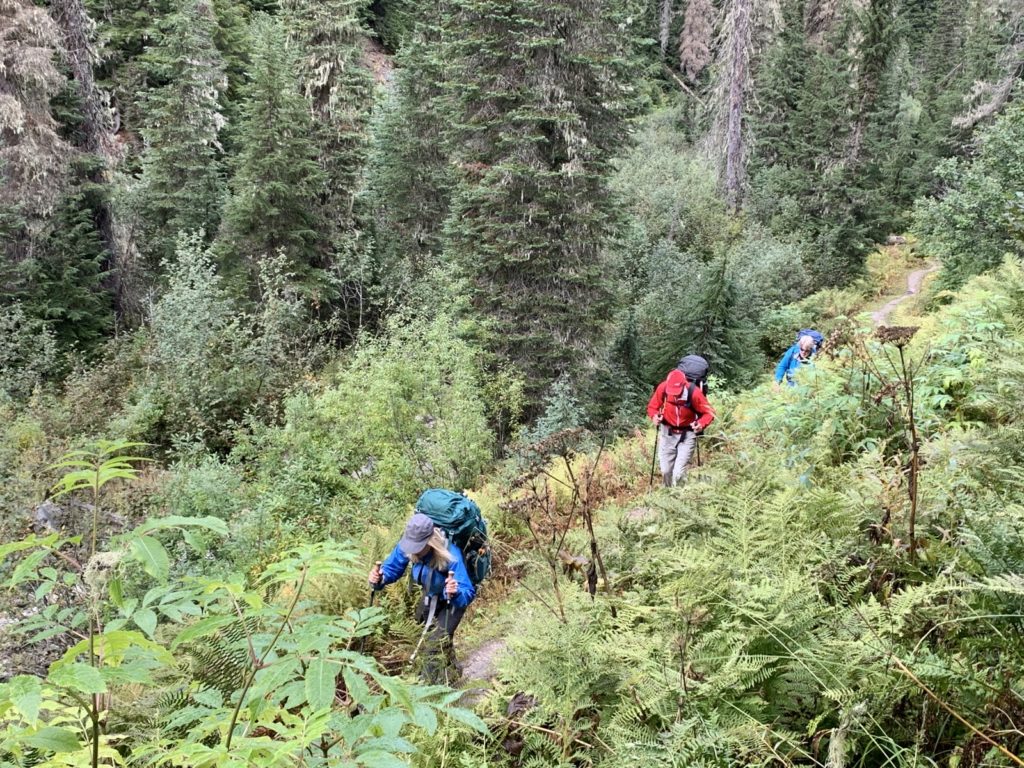 We decided to book the Asulkan Hut in the Rogers Pass area for 2 nights, for a group of 4 of us. It sits near glaciers and beautiful peaks at about 2100m at the head of the Asulkan Valley.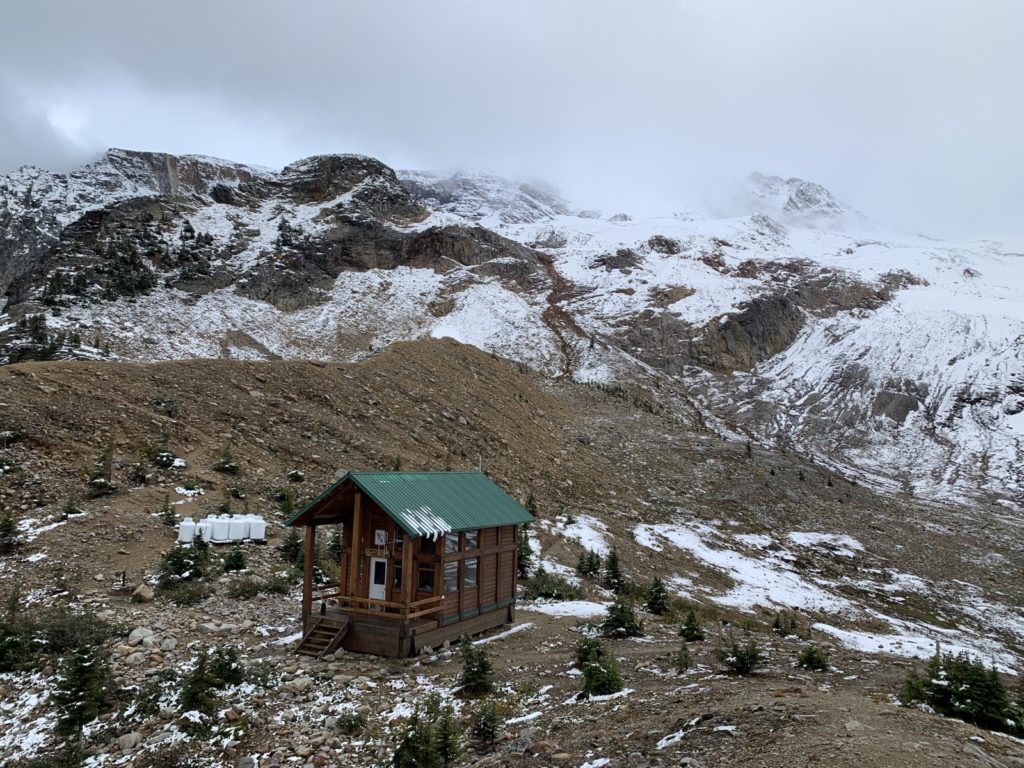 I had only done the approach in the winter, on backcountry skis (I think I have stayed at the hut 3 times before this time).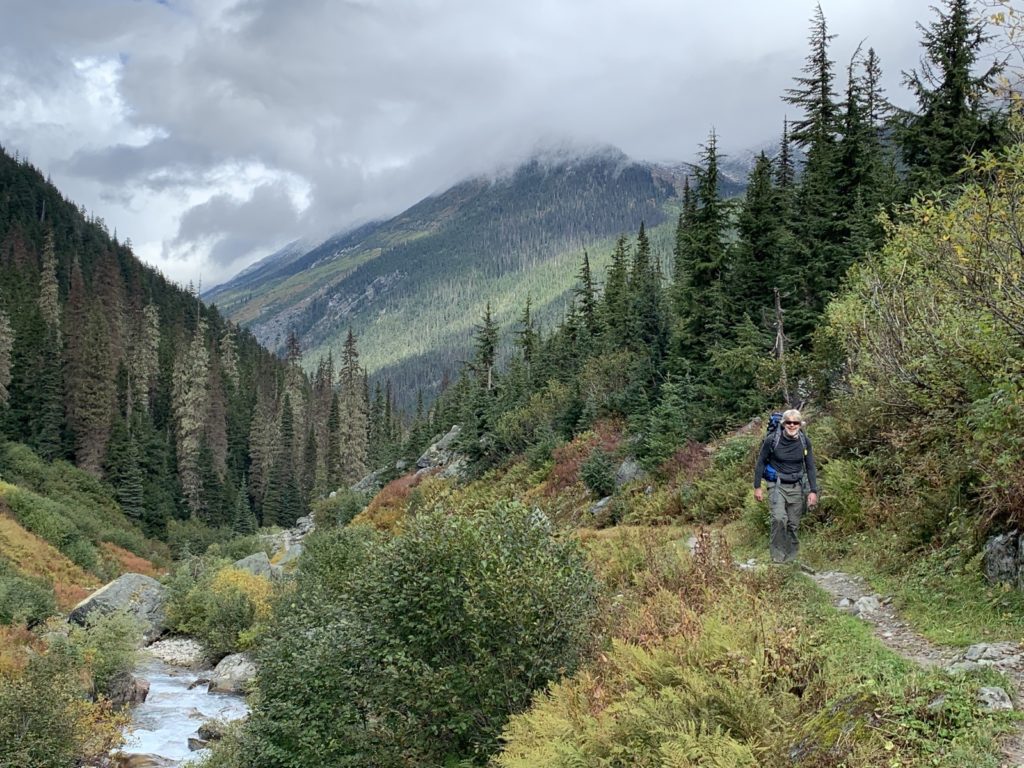 It's a beautiful hike up the valley, with a lot of climbing at the end (8.2km and 880m gain, according to the GPS).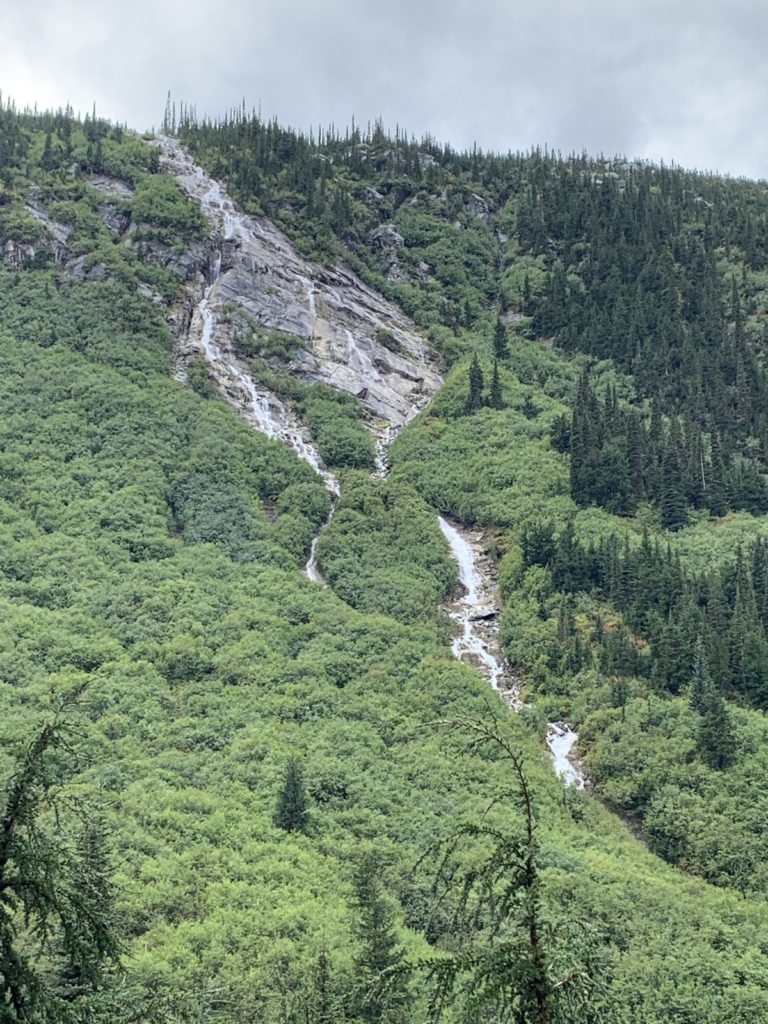 In the winter, you cross the "mousetrap" half way up … a canyon-like feature that has high avalanche risk and therefore requires a quick crossing.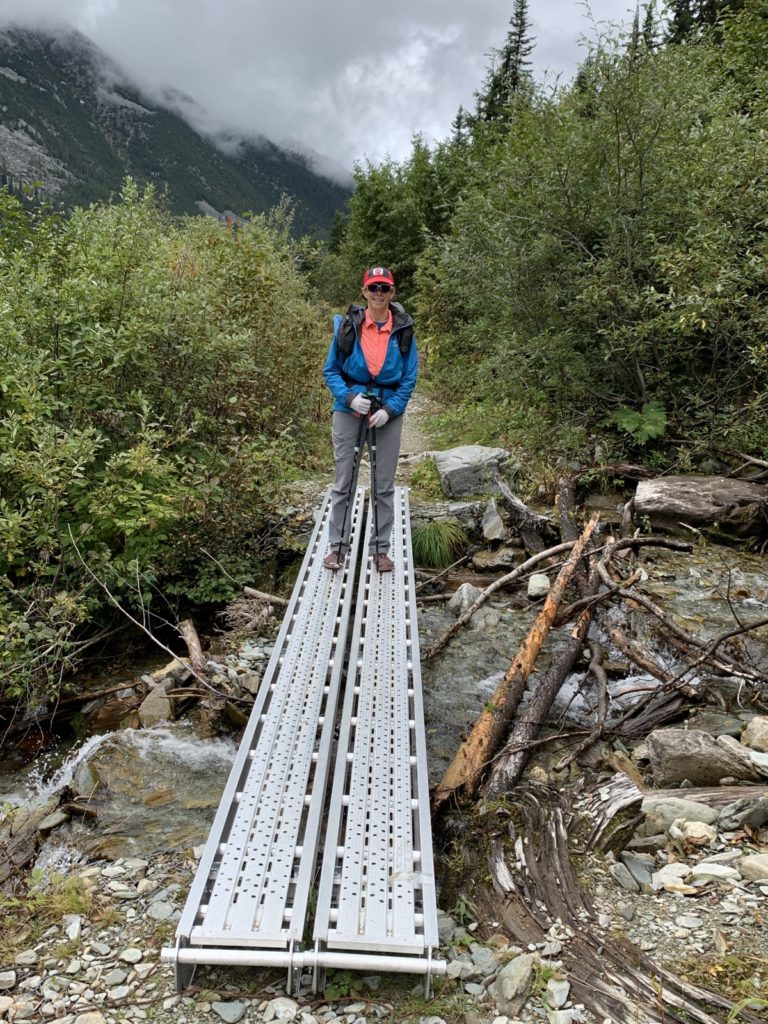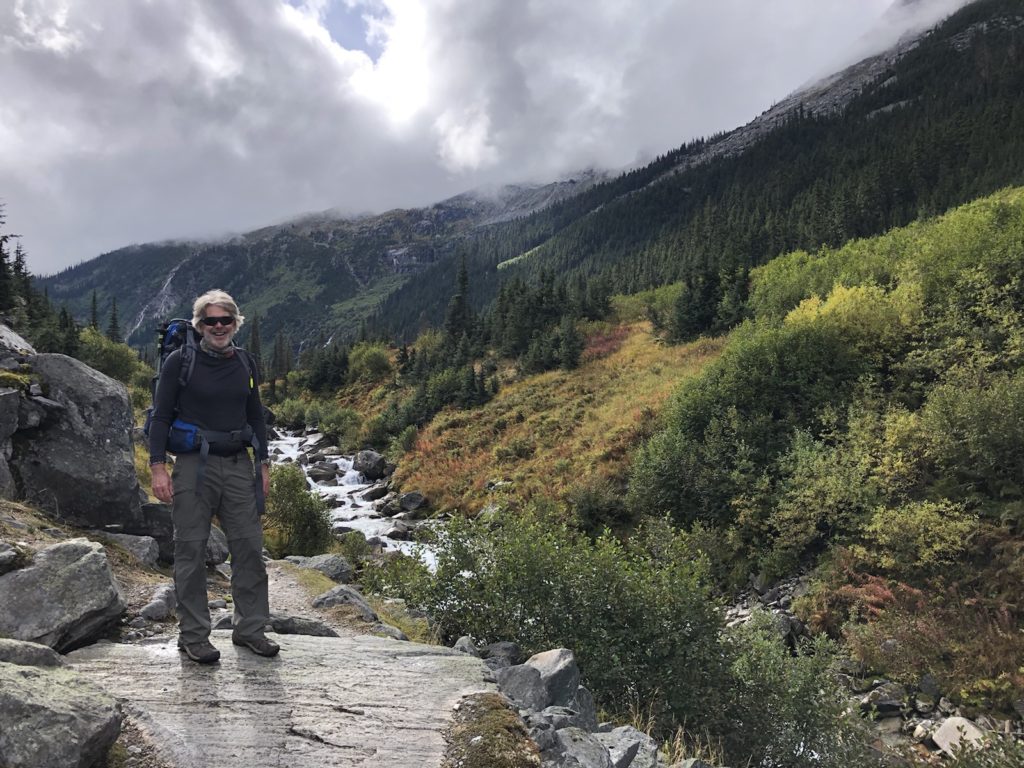 After that, the Asulkan valley opens up and you get the first views of the glaciers around.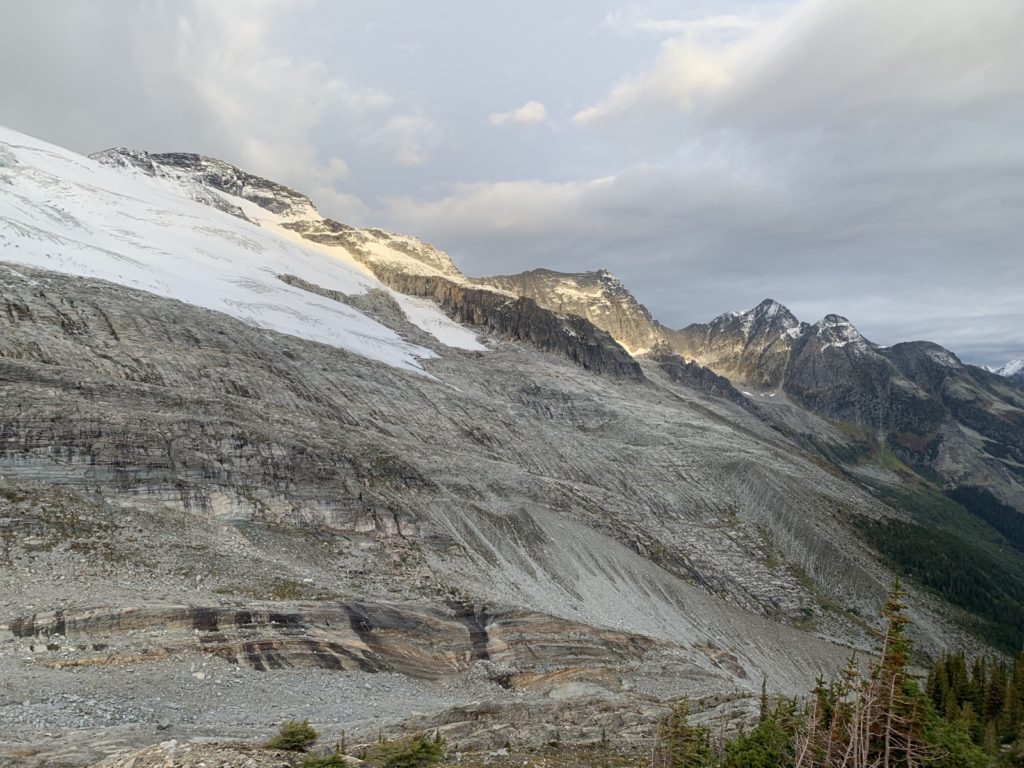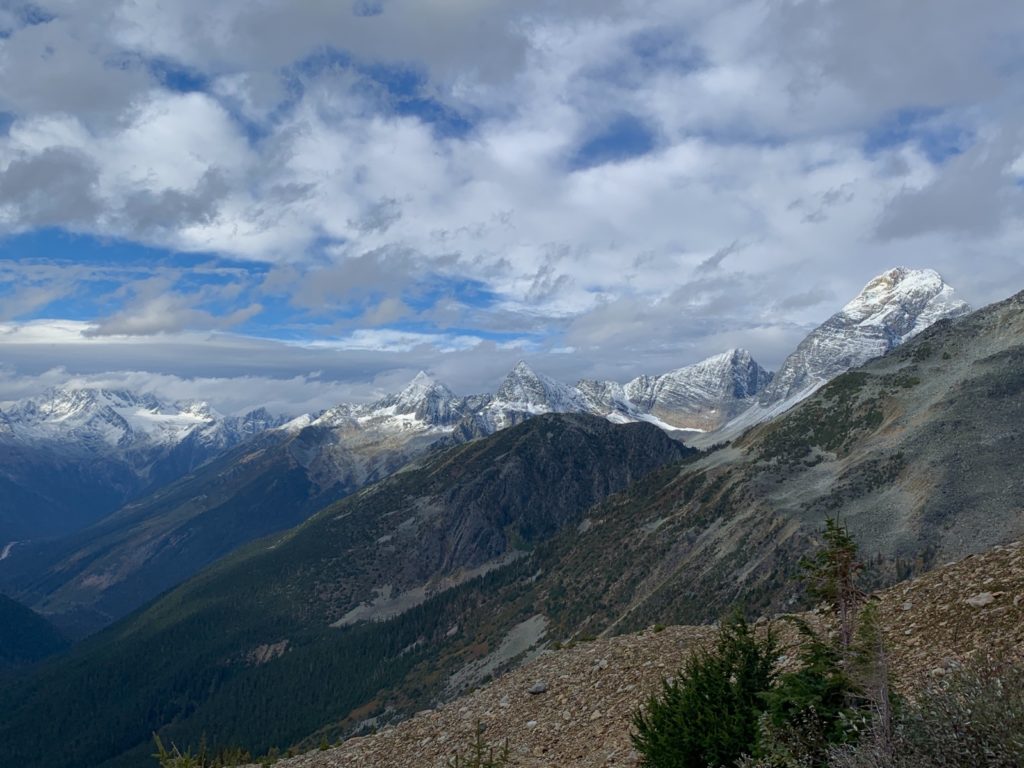 From there, in winter, we switchback up a treed slope that we also ski downhill. However, the summer hiking trail follows a very exposed ridge straight up to the hut. Steeper than we expected, and it also started snowing a bit.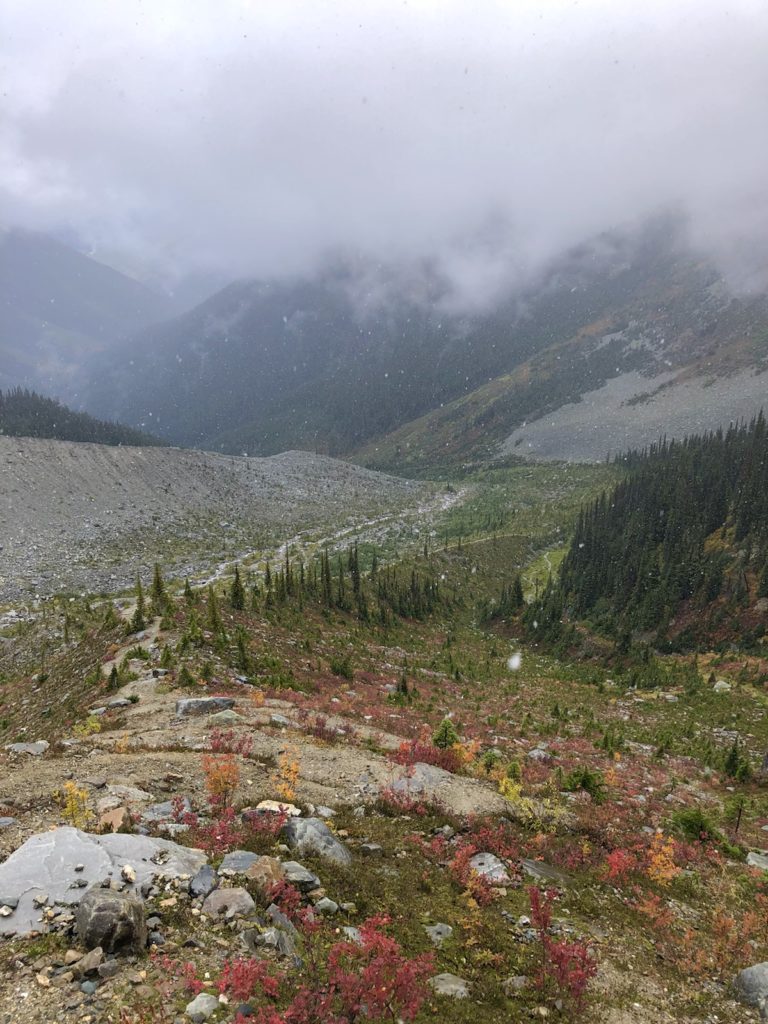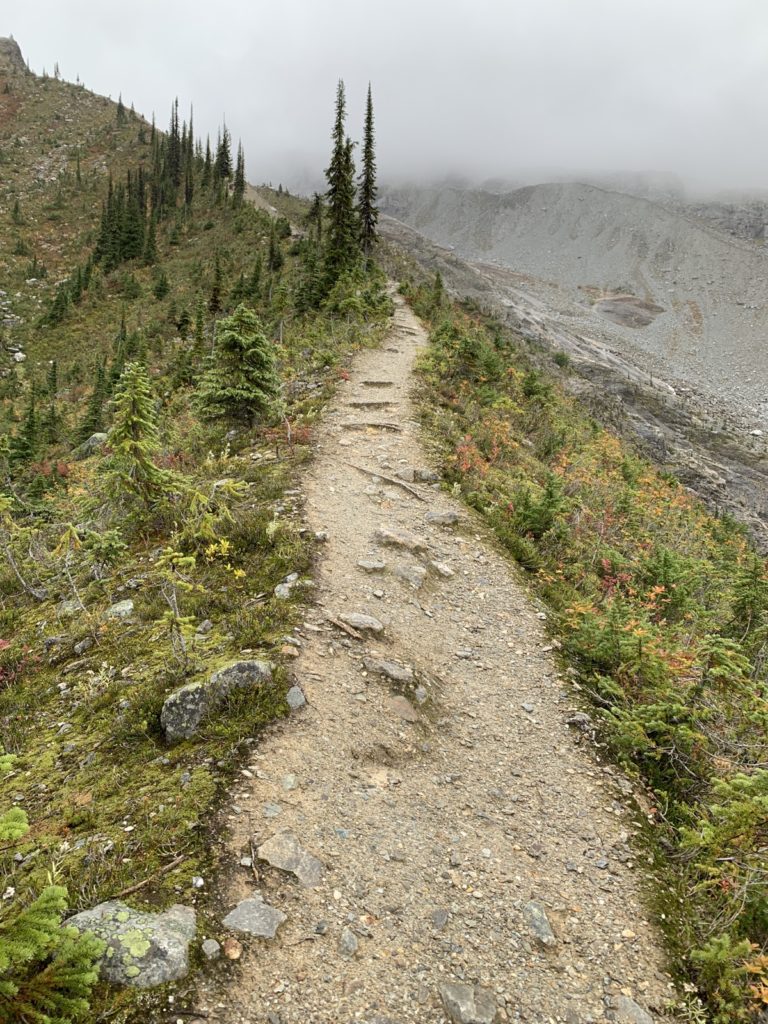 It took about 2hrs 45min from the Illicilliwaet Campground to the hut.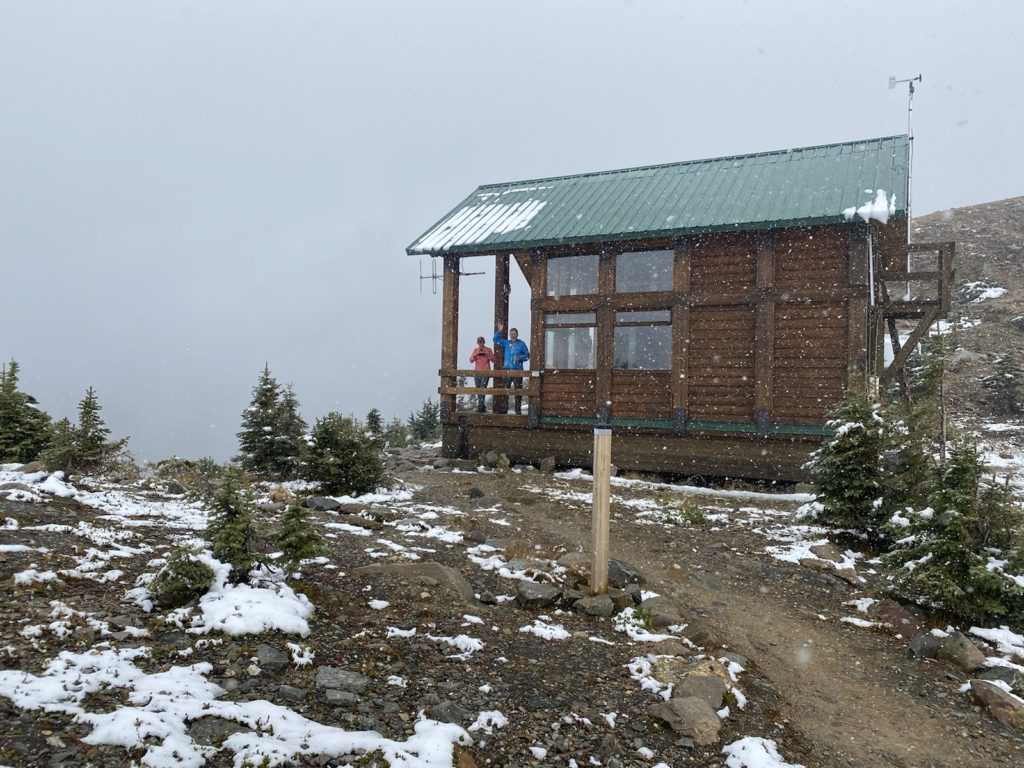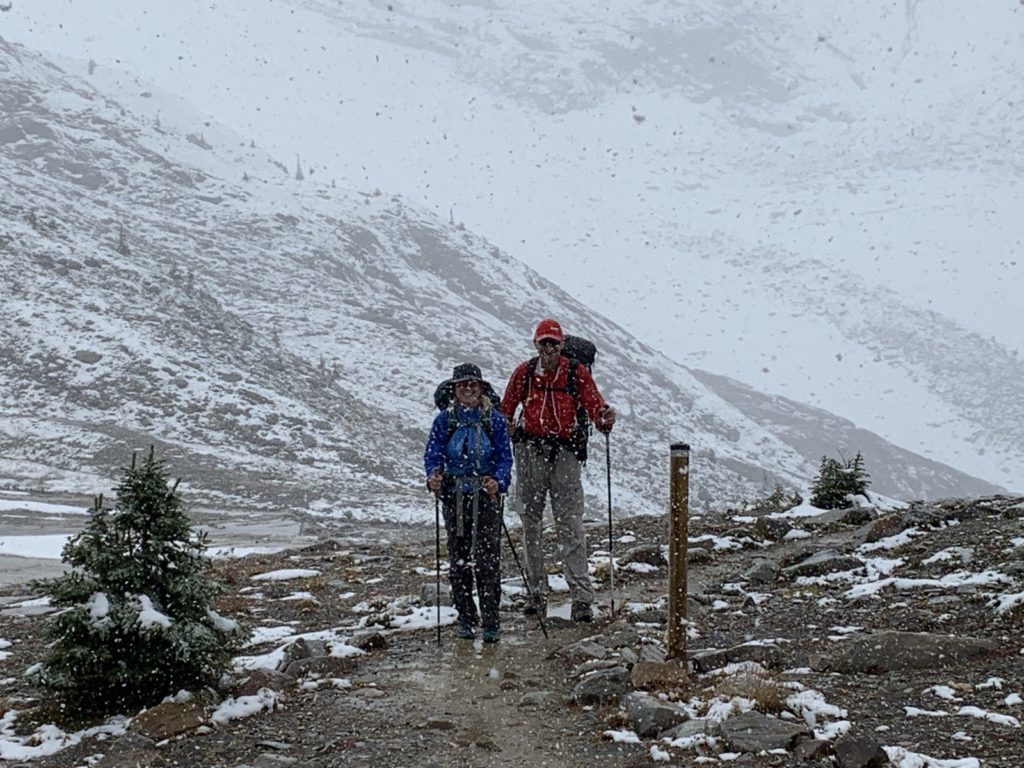 It was really nice to have room in the hut to spread out, cook our dinners, linger for coffees and play a lot of games.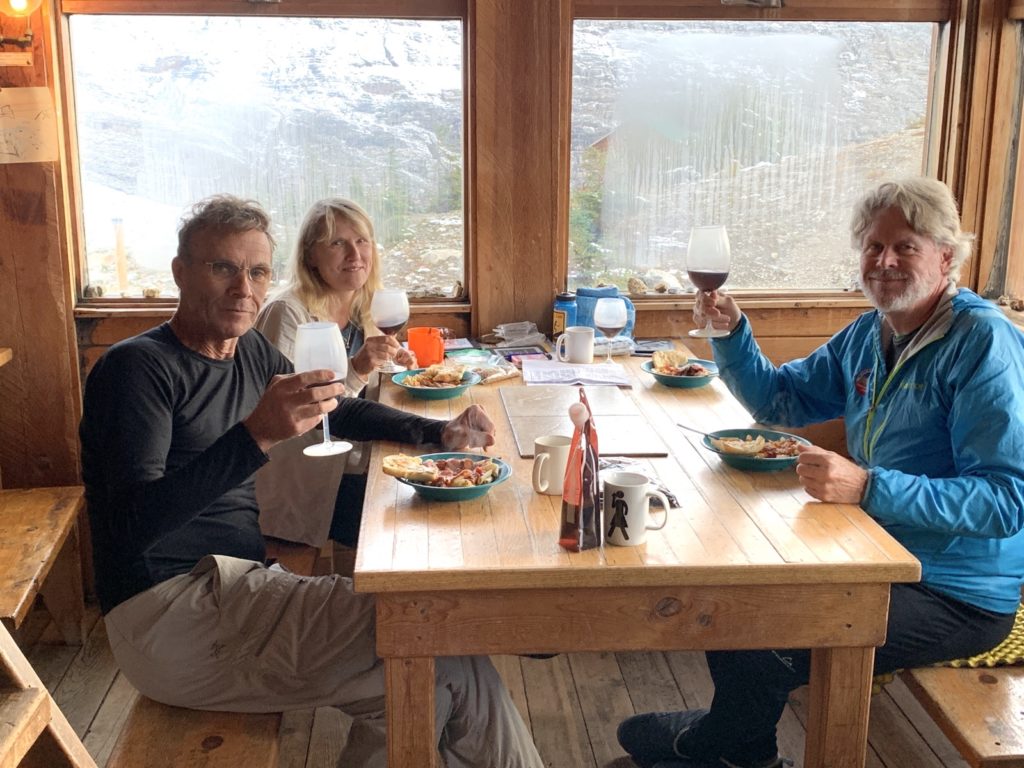 We started with a few card games but ended up playing "Codenames" most of the time after that. I think we can all highly recommend it!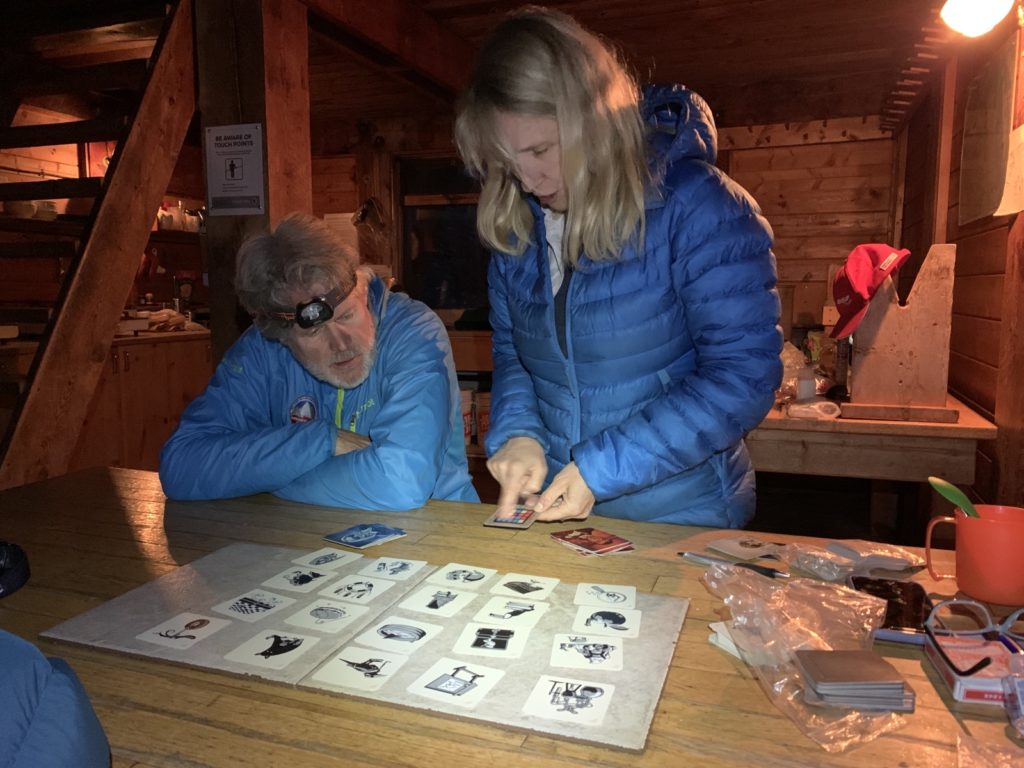 The next morning started overcast but didn't stop Graham from his morning exercises!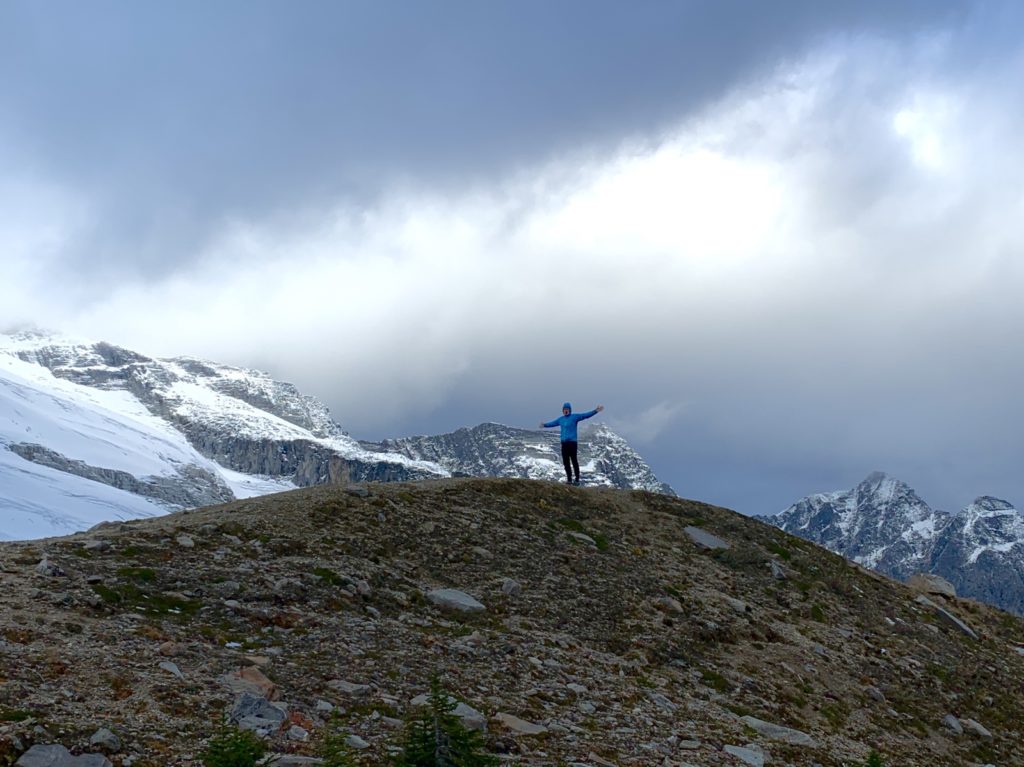 On our full day at the hut, we hiked towards Asulkan Pass, trying to find the best way through wet rocks and some snow accumulations.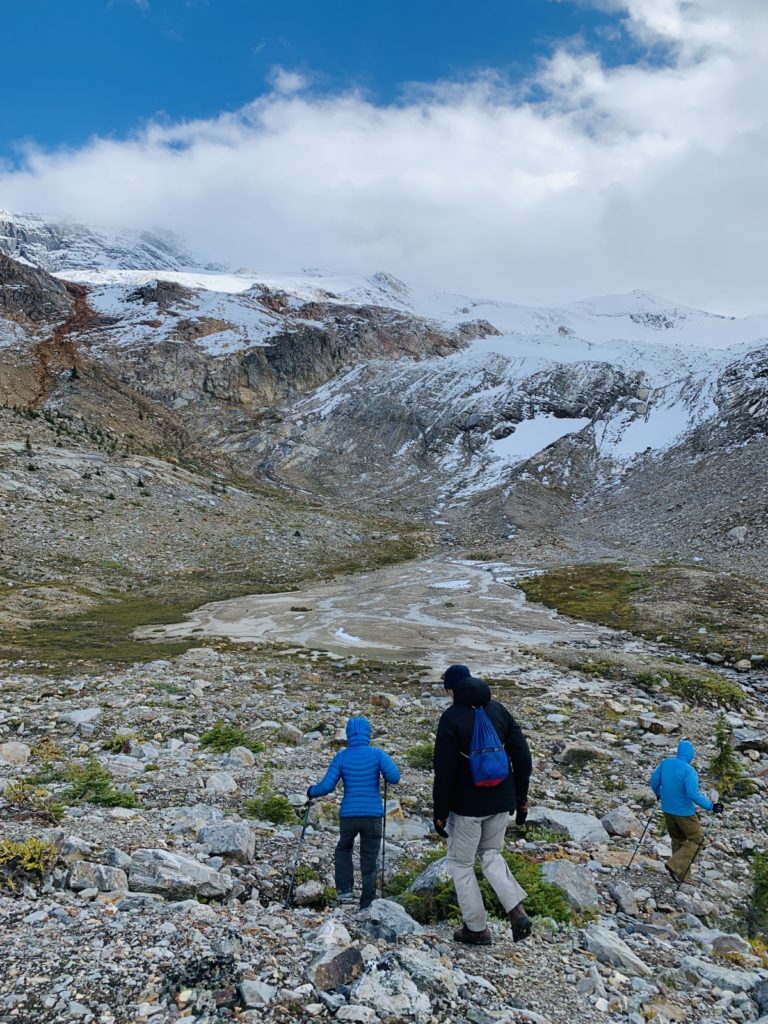 Without spikes and ice axes, it was tricky in places. The danger of the first snow is always that you don't know what is solid and what will collapse under your weight so walking between rocks can put your ankles and feet in danger.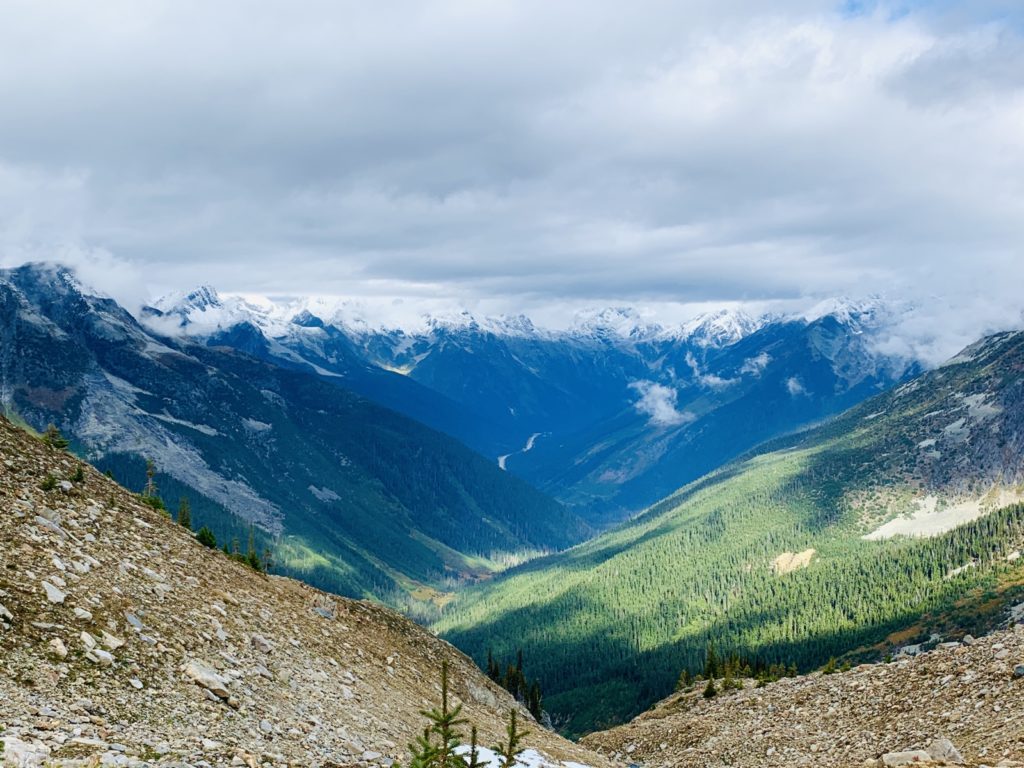 We took it easy and hiked for about 2 hours. Then Graham and I headed back to the hut while Mike and Bunny scrambled a bit higher.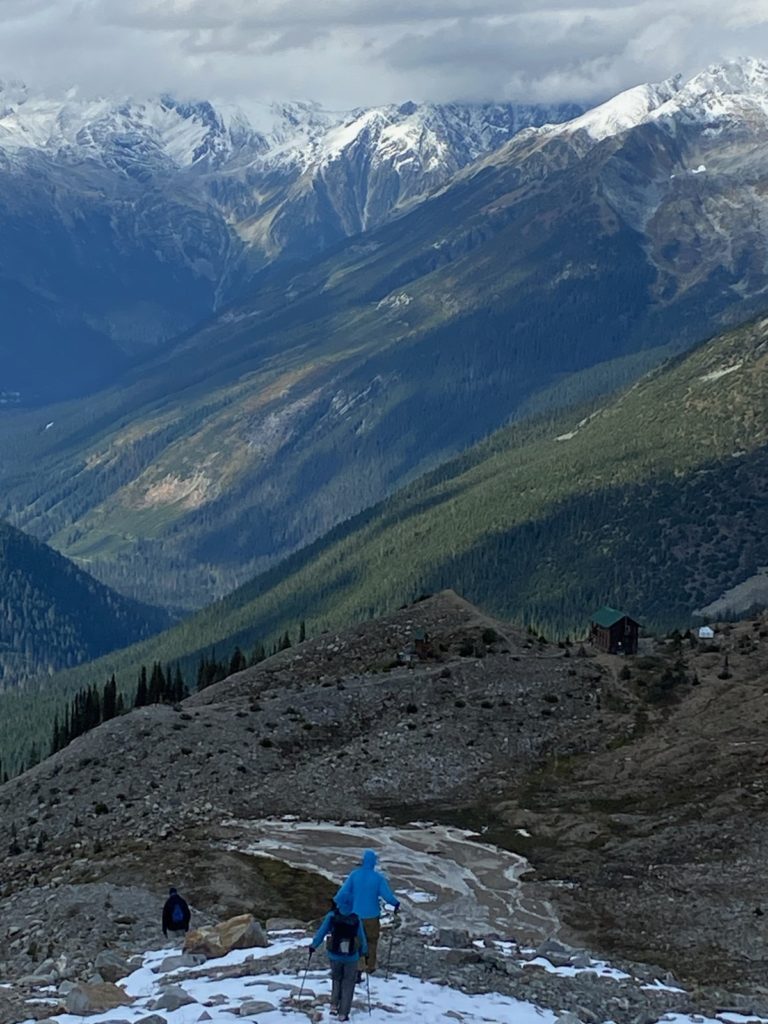 There was some sun, some clouds – overall good! I've seen this place in a whiteout so having the views was not taken for granted!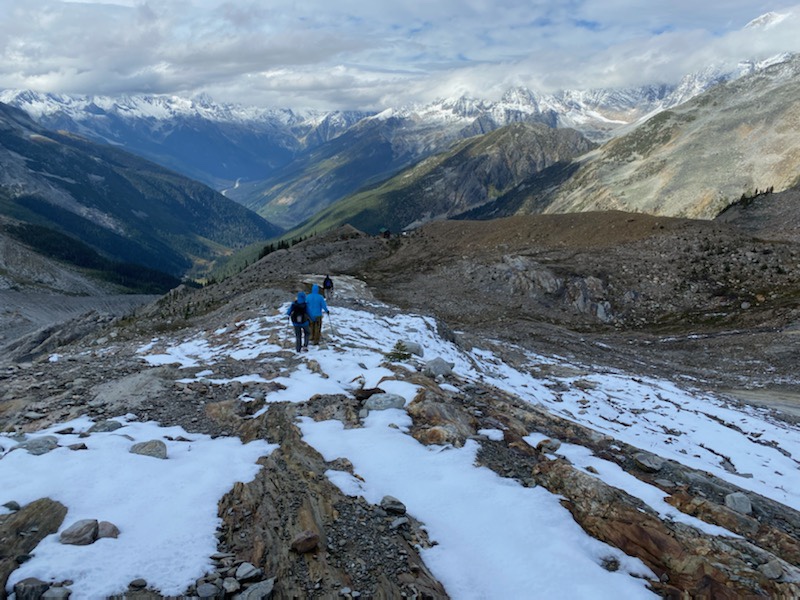 In the evenings and at night, the wind was often howling but during the day it was much better!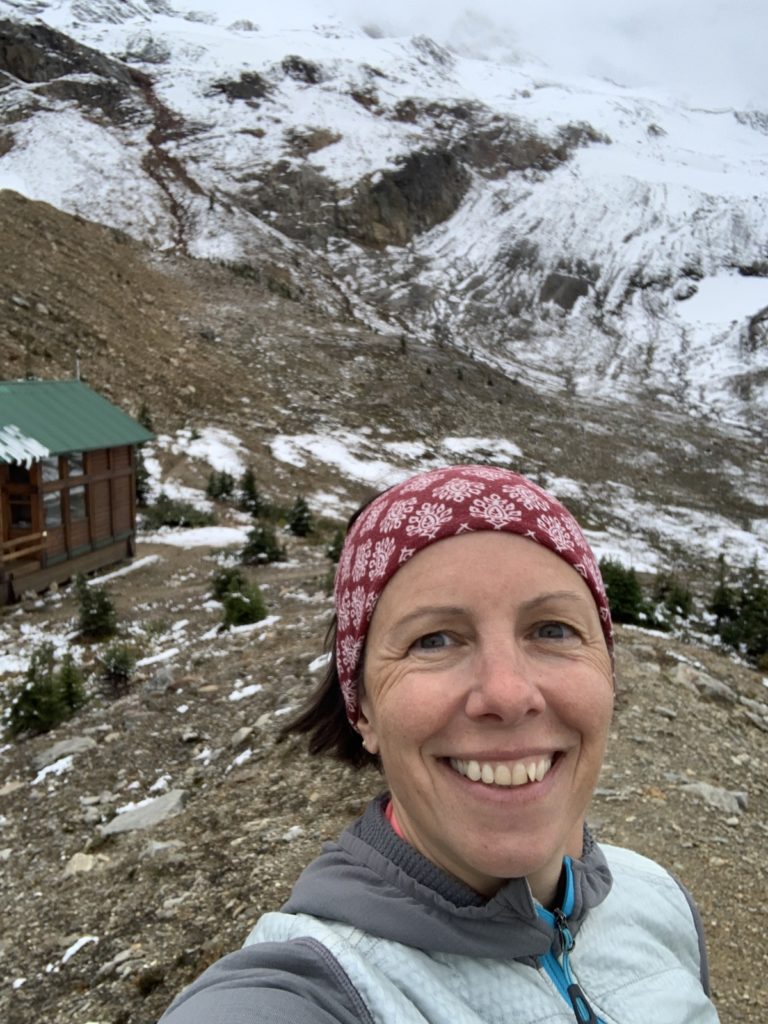 After another enjoyable dinner and game evening, we woke to our last morning at the hut.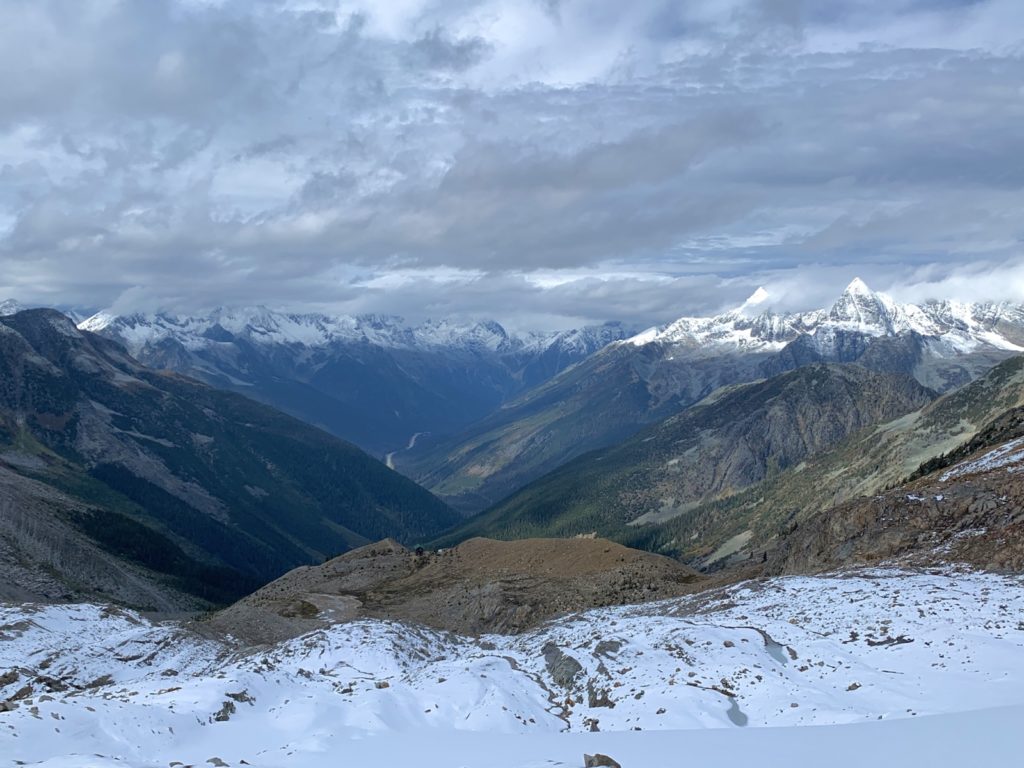 The views were still great, we never got fog or whiteouts. But it did start raining by the time we were ready to leave and we hiked out in our rain gear. Not sure how the next party that hiked in (we met them) fared on the weather front!
It's a big downhill and trekking poles are definitely recommended!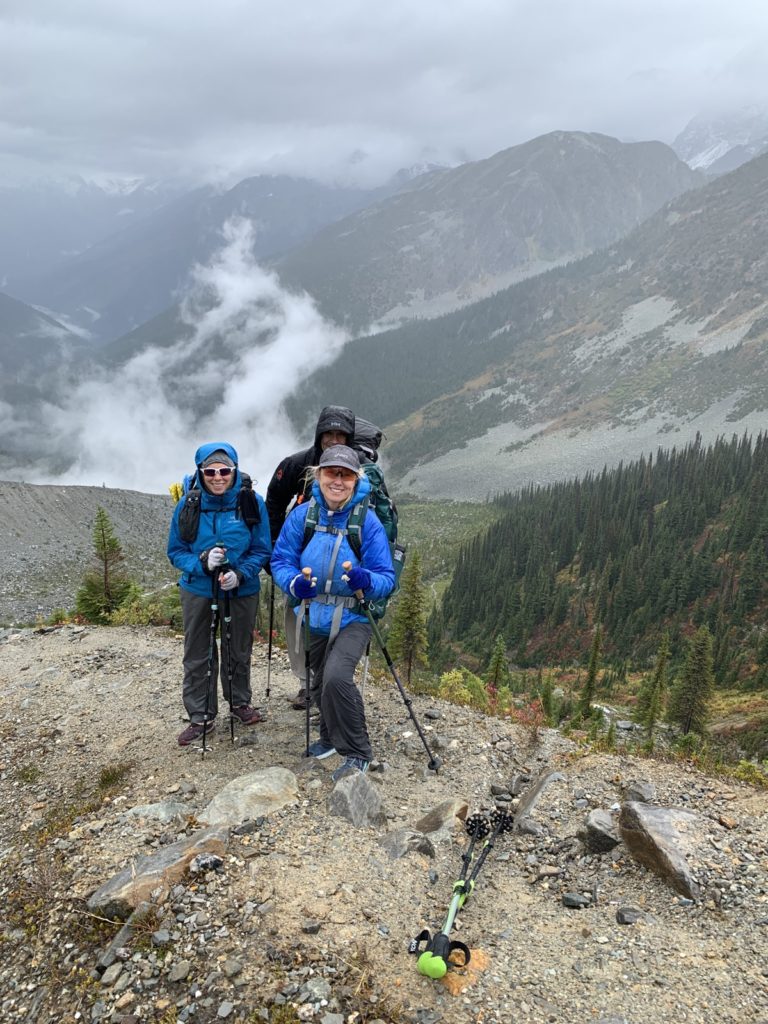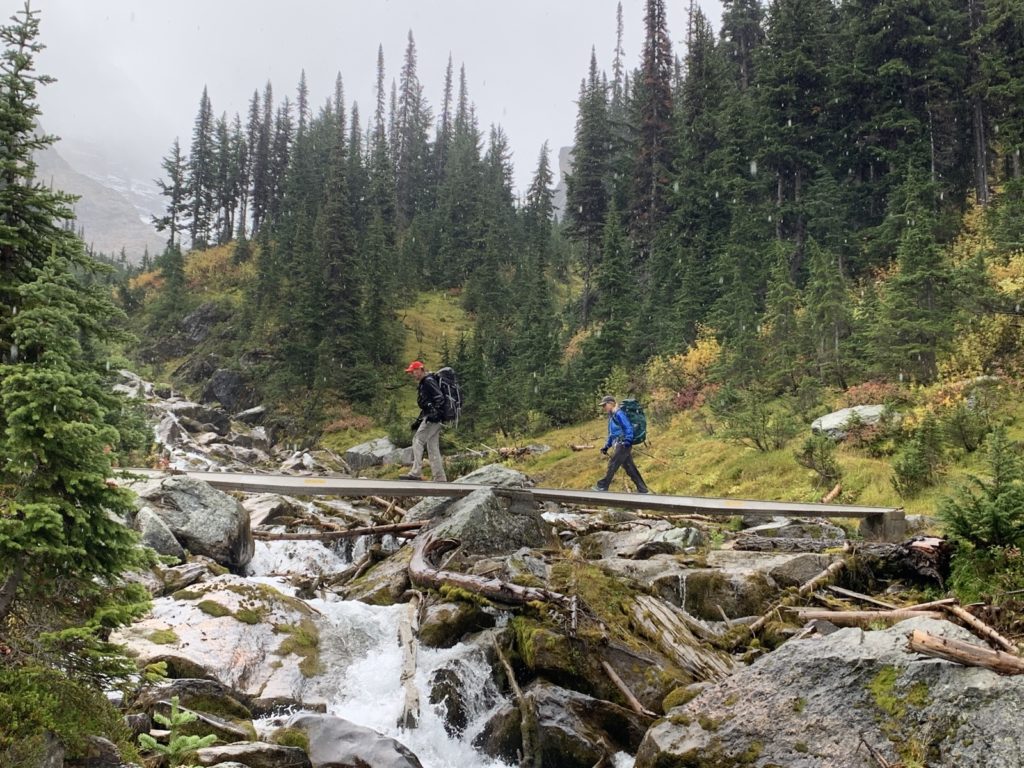 It took just over 2 hours to hike out, shed the wet clothes and head to Revelstoke for lunch.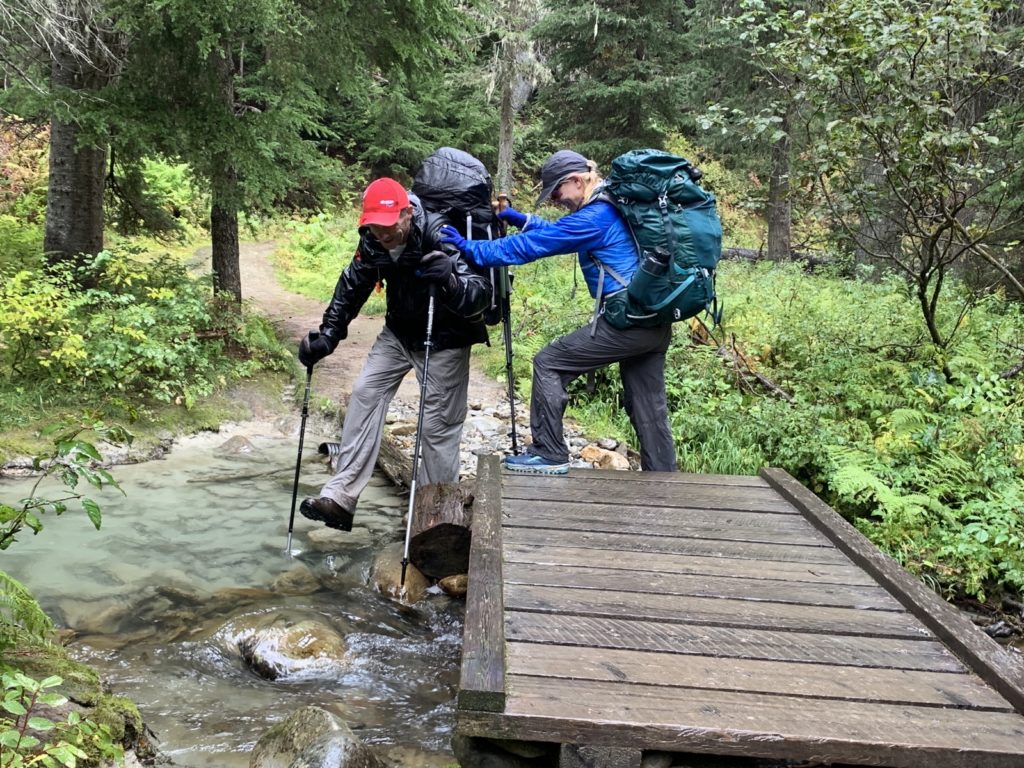 It was sunny as we were heading home but sadly, our trip ended just before Kelowna when we were stopped behind another car on the road and the truck behind us rear-ended us. We were lucky our car protected us well, and so far we haven't felt any major injuries or pains (just headaches, stiff neck, fatigue).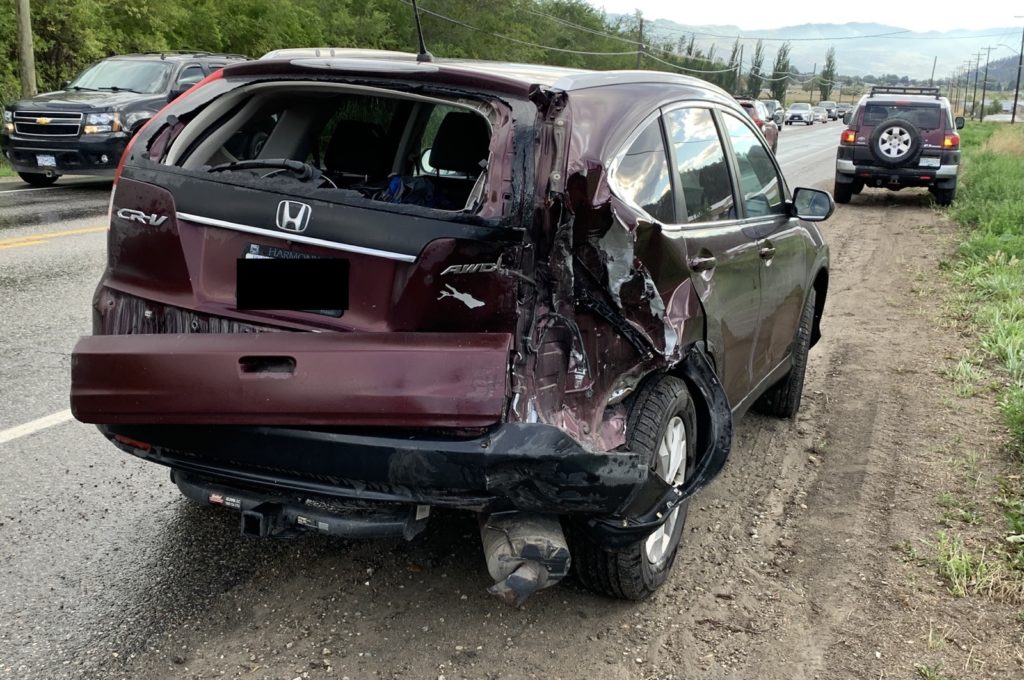 Not something anyone wants to deal with, and the "what if" thoughts are not helpful either (I could have driven faster, slower, turned differently etc. so I wouldn't be in this situation). But hopefully the paperwork and hassles will be dealt with quickly and a new car available for more adventures. As I have said before: It's safer to be in the mountains than in a city!