I just realized I don't have a lot of pictures for today, even though it was an eventful day!
We got an early start at 7:20am, again trying to beat the heat. Last night as we were getting ready for bed, the skies darkened and a light rain fell later in the evening, plus I saw lightning (no thunder). But it hasn't really cooled down … We had 8 miles to cover, all downhill, for our exit along the North Fork Sauk River. The first 2.5miles are steep switchbacks, and at the bottom we were soaked in sweat already. There's just no way around it 🙂
Then the trail levels out and goes for 5 miles along the river. We were in the trees but it was hot and muggy even there. At the top of the descent we met two guys who had climbed Glacier Peak and were heading home this same way … so we figured we could hitch a ride with them as long as we got to the parking lot first.
At the trailhead there were a lot of cars but nobody was leaving. We waited about 20 minutes and then found two girls who had also climbed Glacier Peak and were planning to go to a campground with their van. We took the ride to get the 7 miles down to the larger road but it turned out they weren't sure where their campground was, we headed towards Darrington and before we knew it, we were only 9 miles away and they just took us all the way! So awesome!
We got treats at the supermarket and iced coffee at the espresso cart. We sat outside the library in the shade to use the wifi and the librarian also agreed to charge my phone inside (even though the library was closed). I also got to wash up in their bathroom (sink shower!).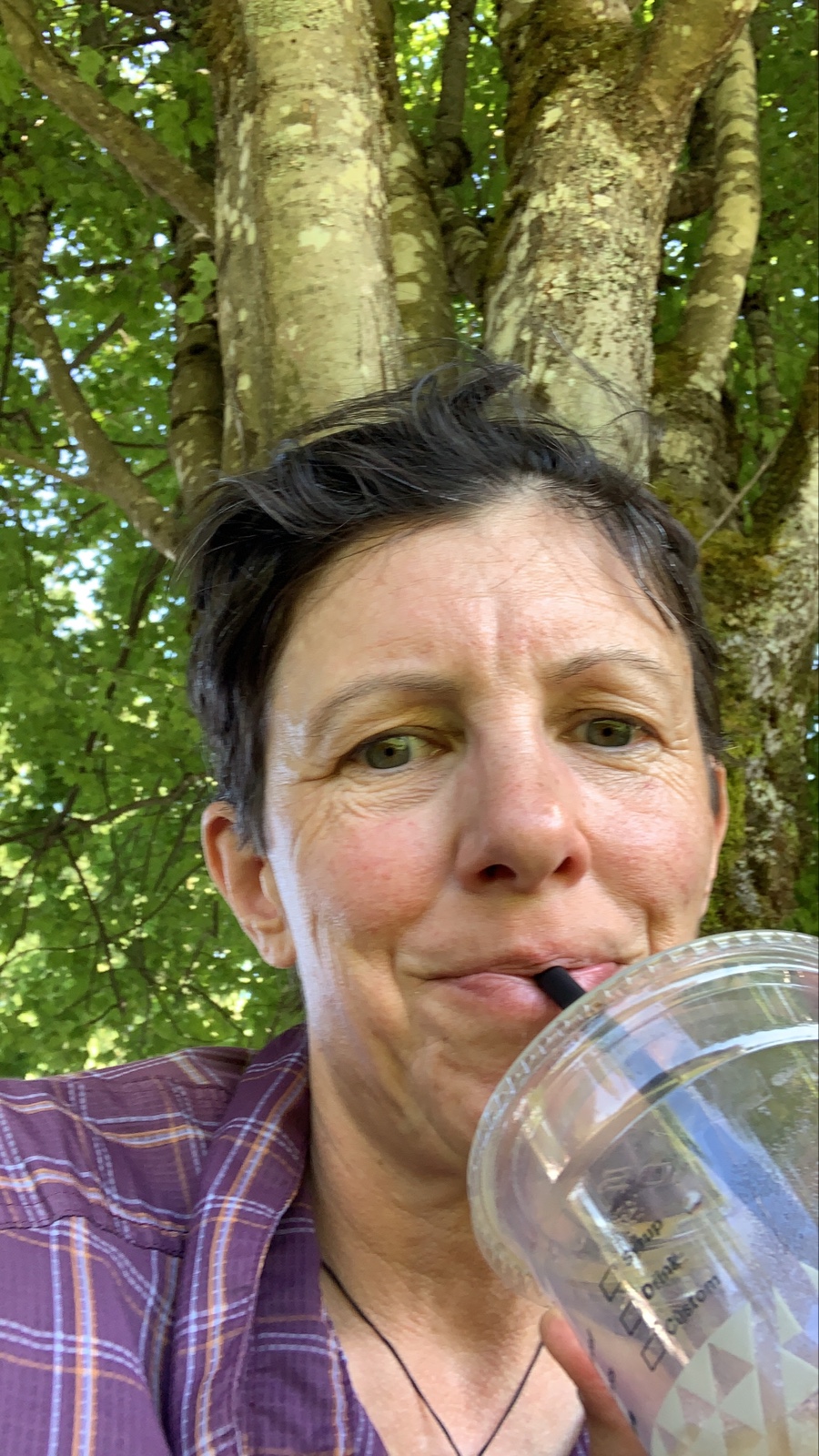 Then we walked to the gas station where we asked a few people whether they were going in our direction. We needed a hitch of about 25 miles and took another 20 minutes or so to find a guy who not only went north but also planned on turning where we needed to turn. He dropped us about half way to our destination (the Suiattle trailhead and campground) at his turnoff.
There it was a bit tricky to find the last hitch! Not many cars passed and the few who stopped weren't planning on going to the end of the road. We waited maybe 1.5 hours, swatting horse flies and sweating more.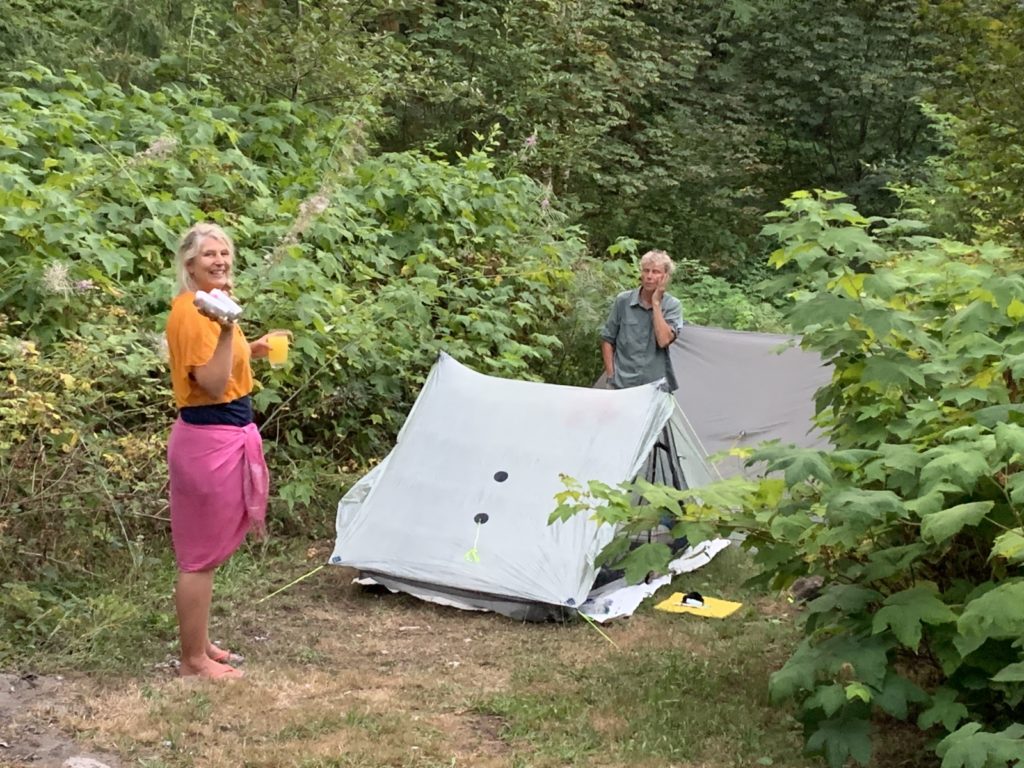 Then our trail angels Christina and Eric drove up! They operate an Air B&B just half a mile up the road and said we could camp there and they would drive us to the trailhead in the morning. So lucky!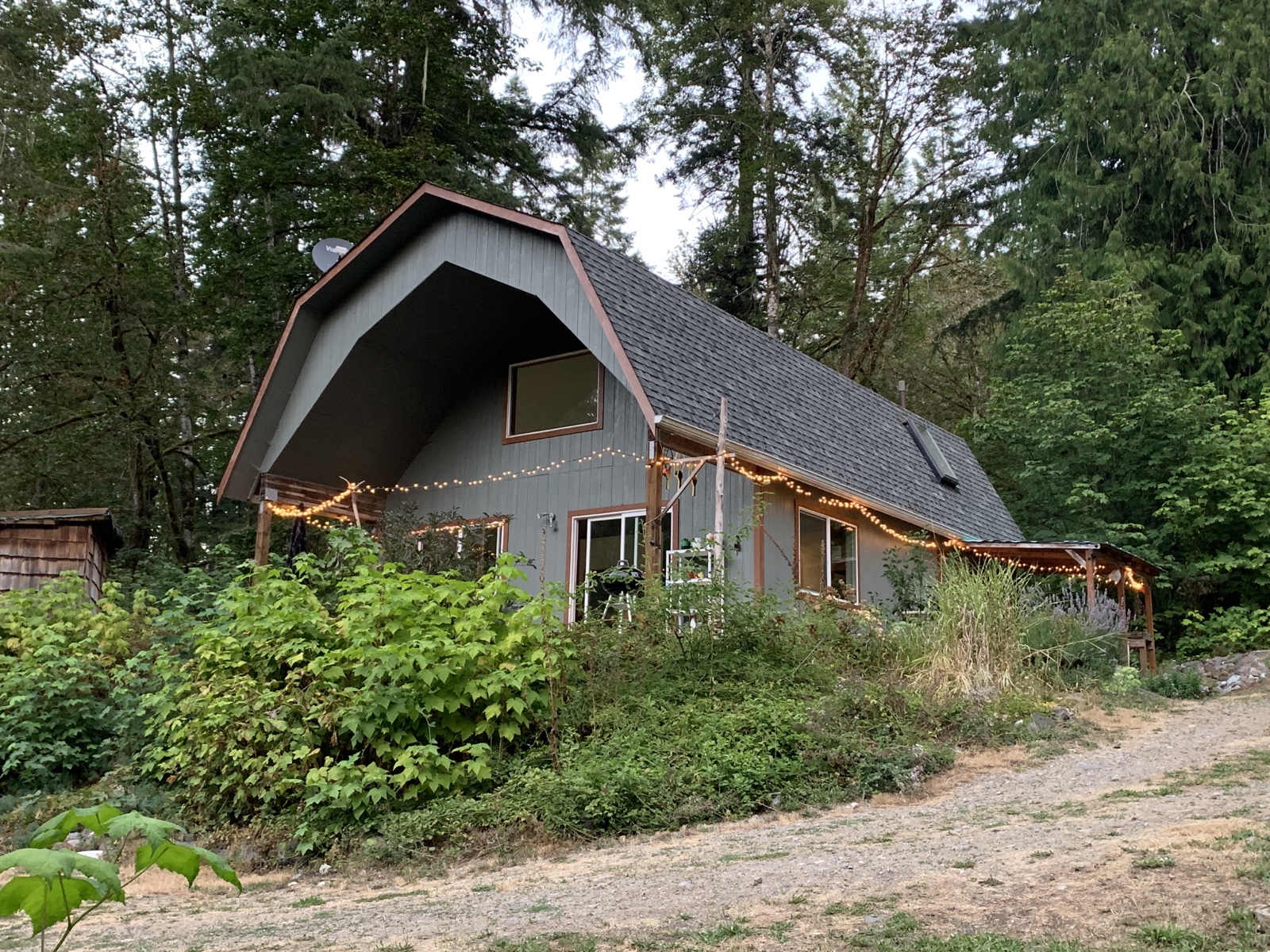 We got a tour of the gorgeous property ("Huckleberry Mountain") and pitched our tents in their yard. It's a lush green and jungle-like setting with paths down to the Suiattle river. So it all worked out and we have 6 miles to hike back to the PCT and then 31 miles to Stehekin!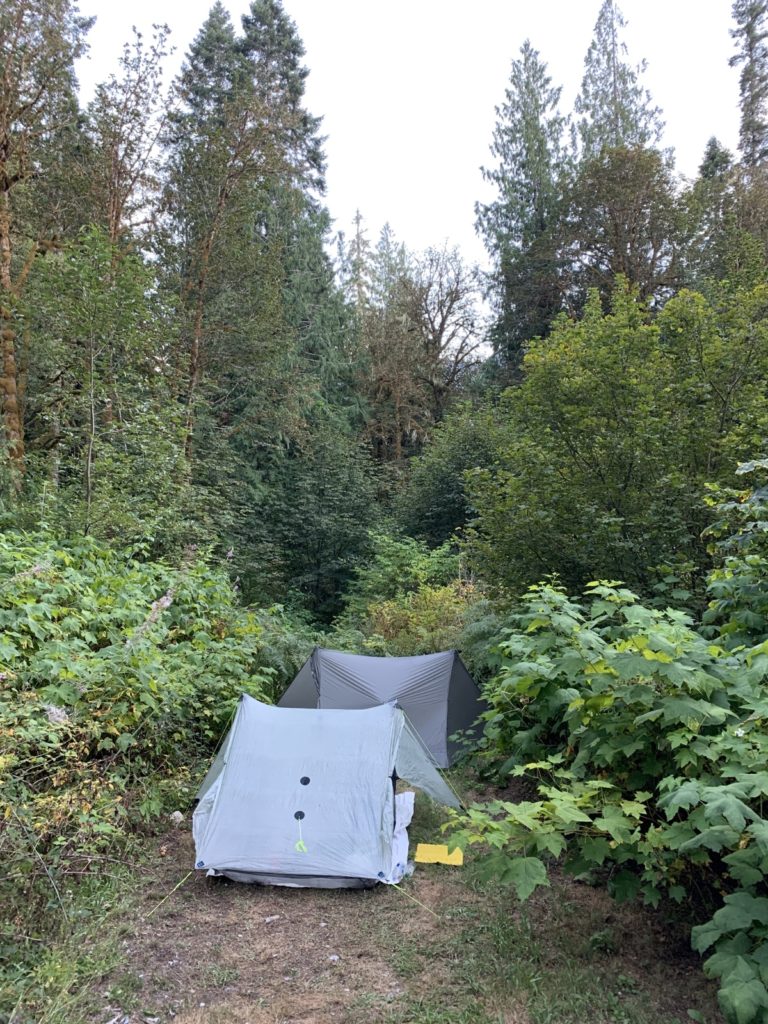 It is also supposed to cool down in the next few days and we are ready for cooler days …