Waking up to a dry tent is always a bonus … it means we don't have to spend an hour stopping, pulling all the gear out of the backpack and waiting for it to dry in the sun!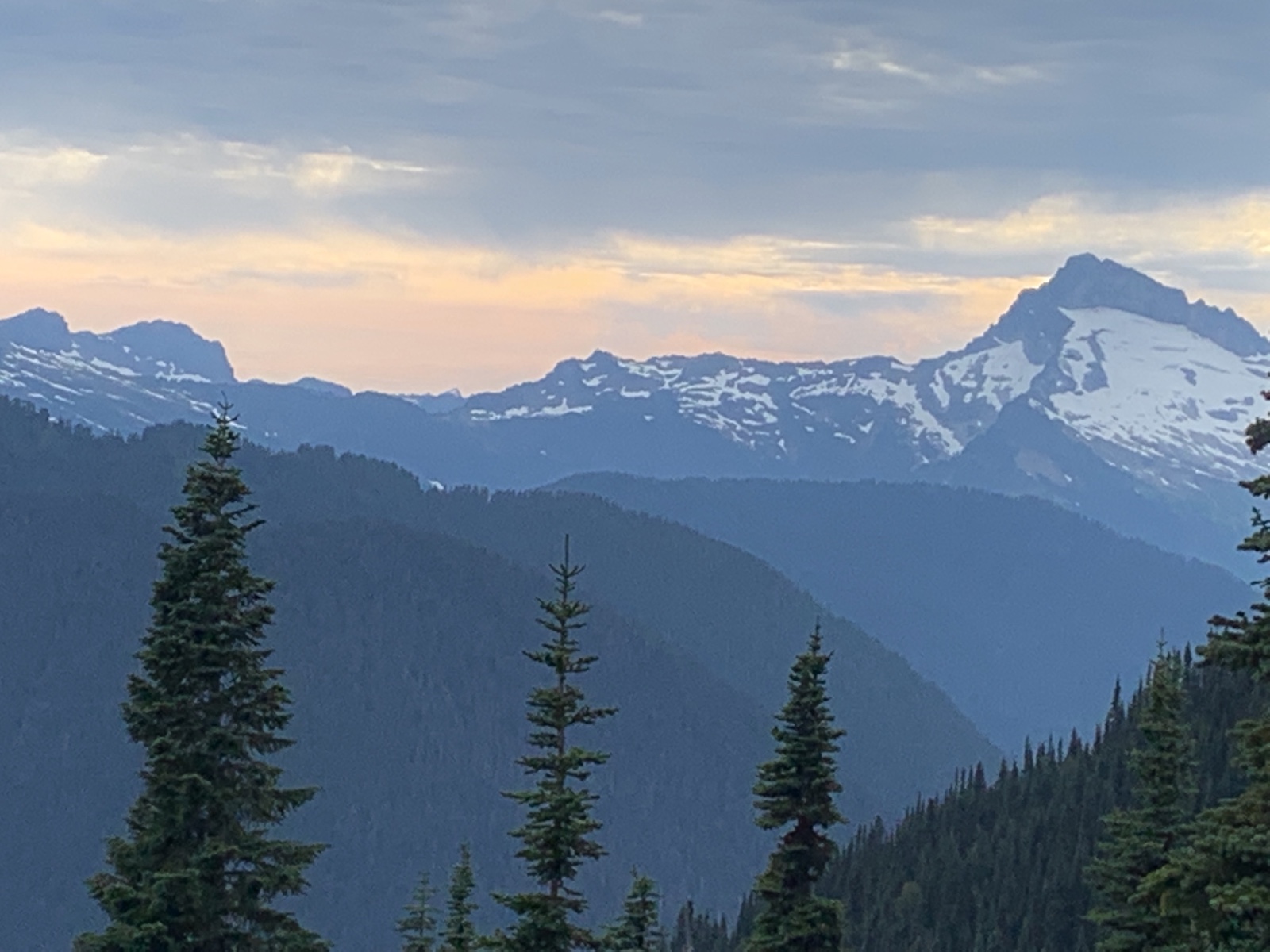 Today the drying would have been quick though: it really was the hottest day! Even when we started at 7:30am, of course with a hill, the air was already warm, and not fresh and cool as usual for the first 1-2 hours of the day.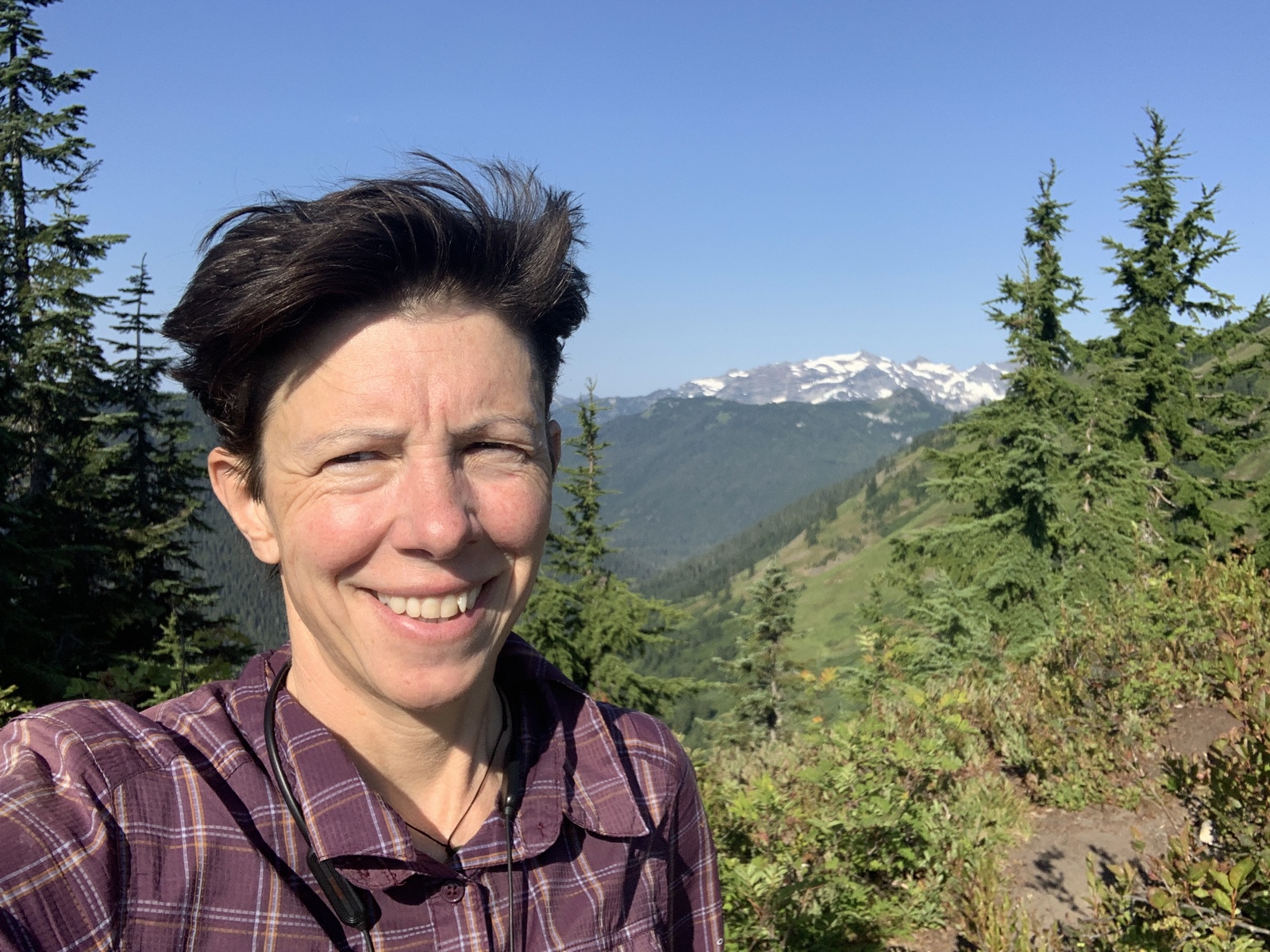 After that first hill, the terrain was a mix of shorter ups and downs today. Most of the day we had sweeping views, and I have to admit that I think this section is more rewarding than White Pass to Snoqualmie, which everybody seems to think is the prettiest (much more time out of the woods and prettier views here).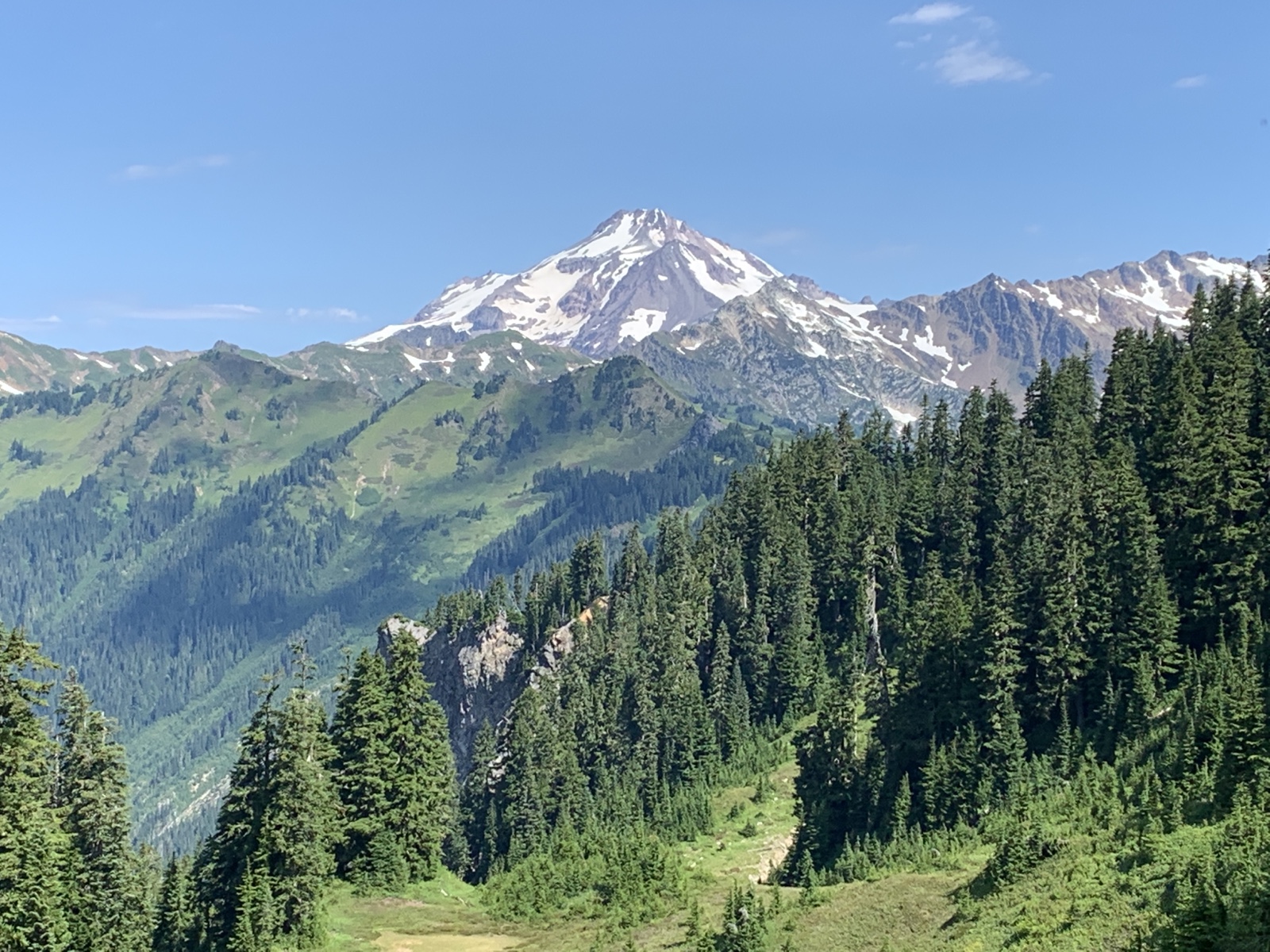 In all directions the mountains just line up, layer after layer. Sorry if there are so many view pictures but it is truly gorgeous.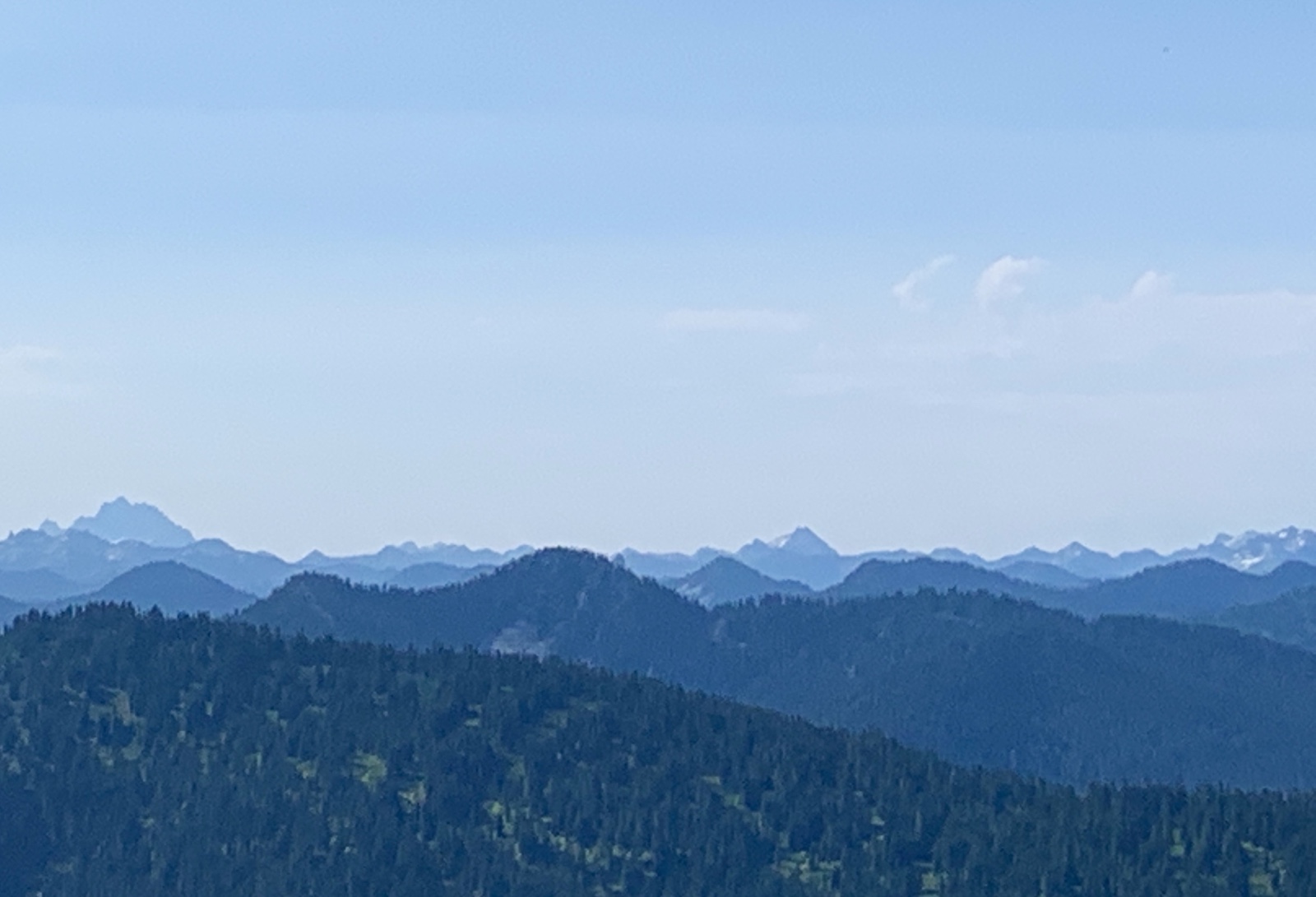 We ran into quite a few people but it is far from crowded. No day hikers, many are doing the whole section or at least multiple days. Had some good chats …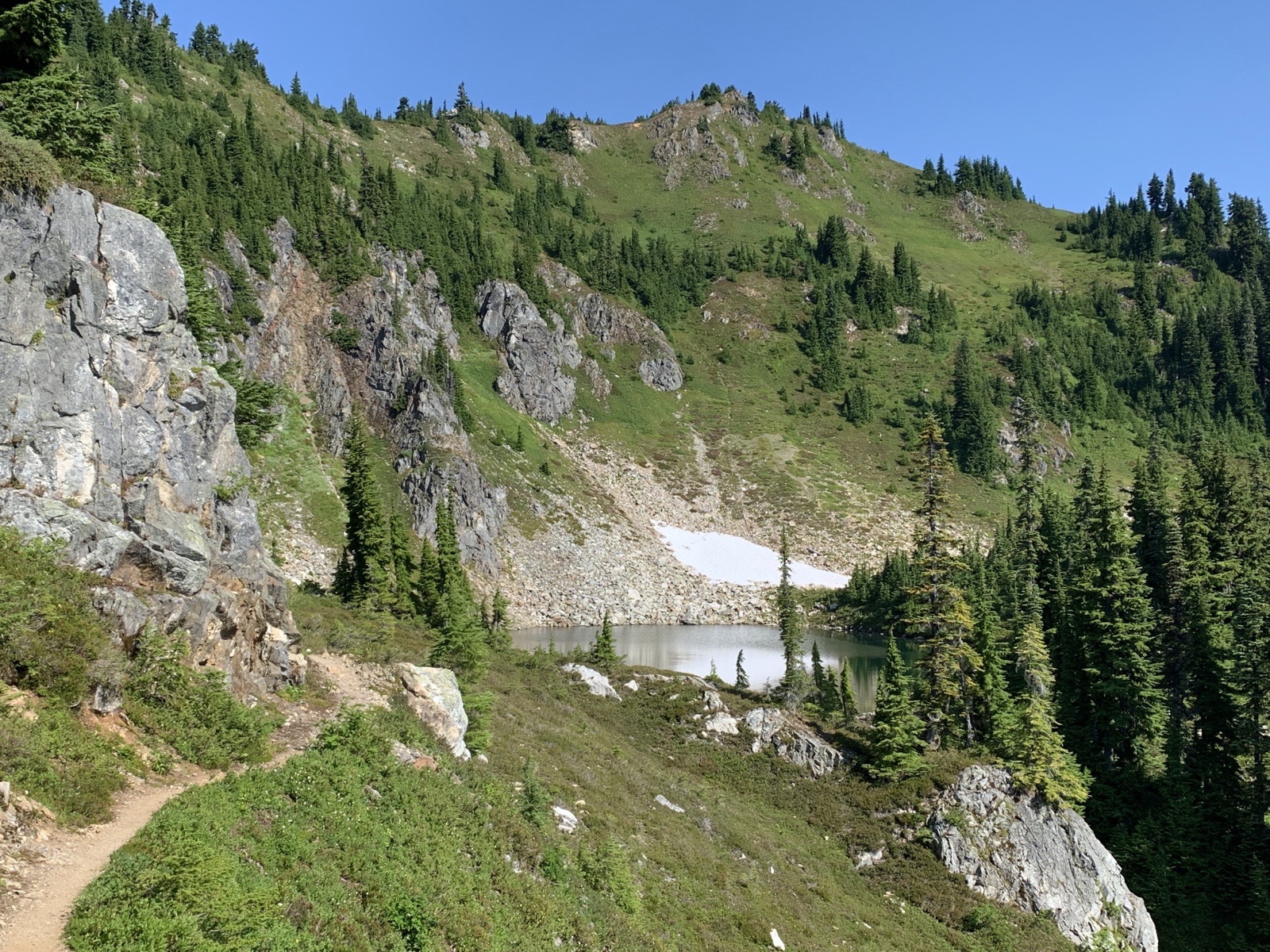 Mostly we just sweated our way through the day. We only had 13 miles to hike and arrived at White Pass at 2:30pm. From here we will be leaving the PCT tomorrow to drop down to the North Fork Sauk River to start our Darrington detour.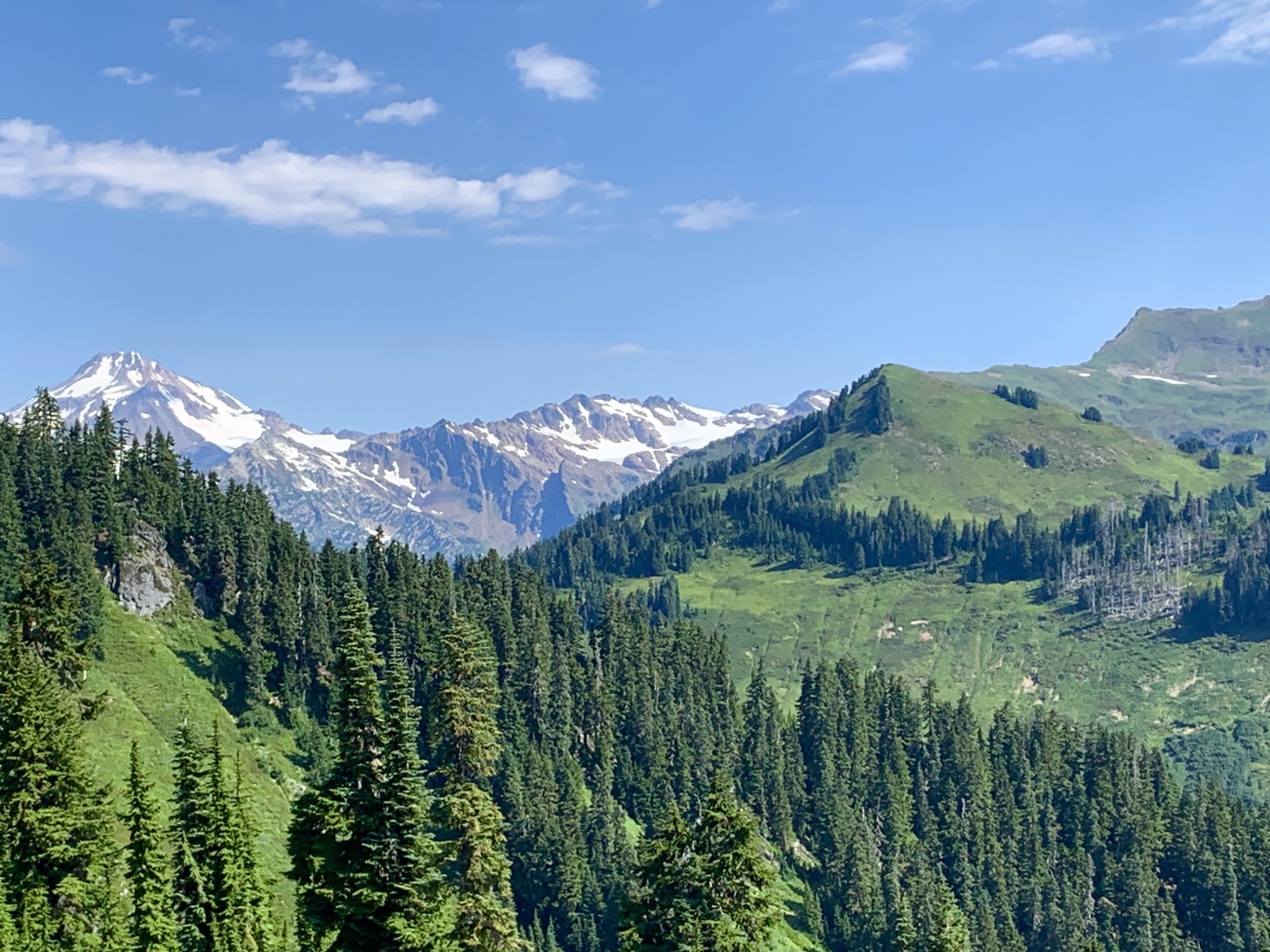 I have been drinking tons since we arrived in camp. It is difficult to keep up during the day when you're so focused on the trail and the footing. I chew Nuun tablets when I feel low on electrolytes and that prevents bonking – plus I love the foaming bubbles in my mouth! But just like the food, it's never enough 🙂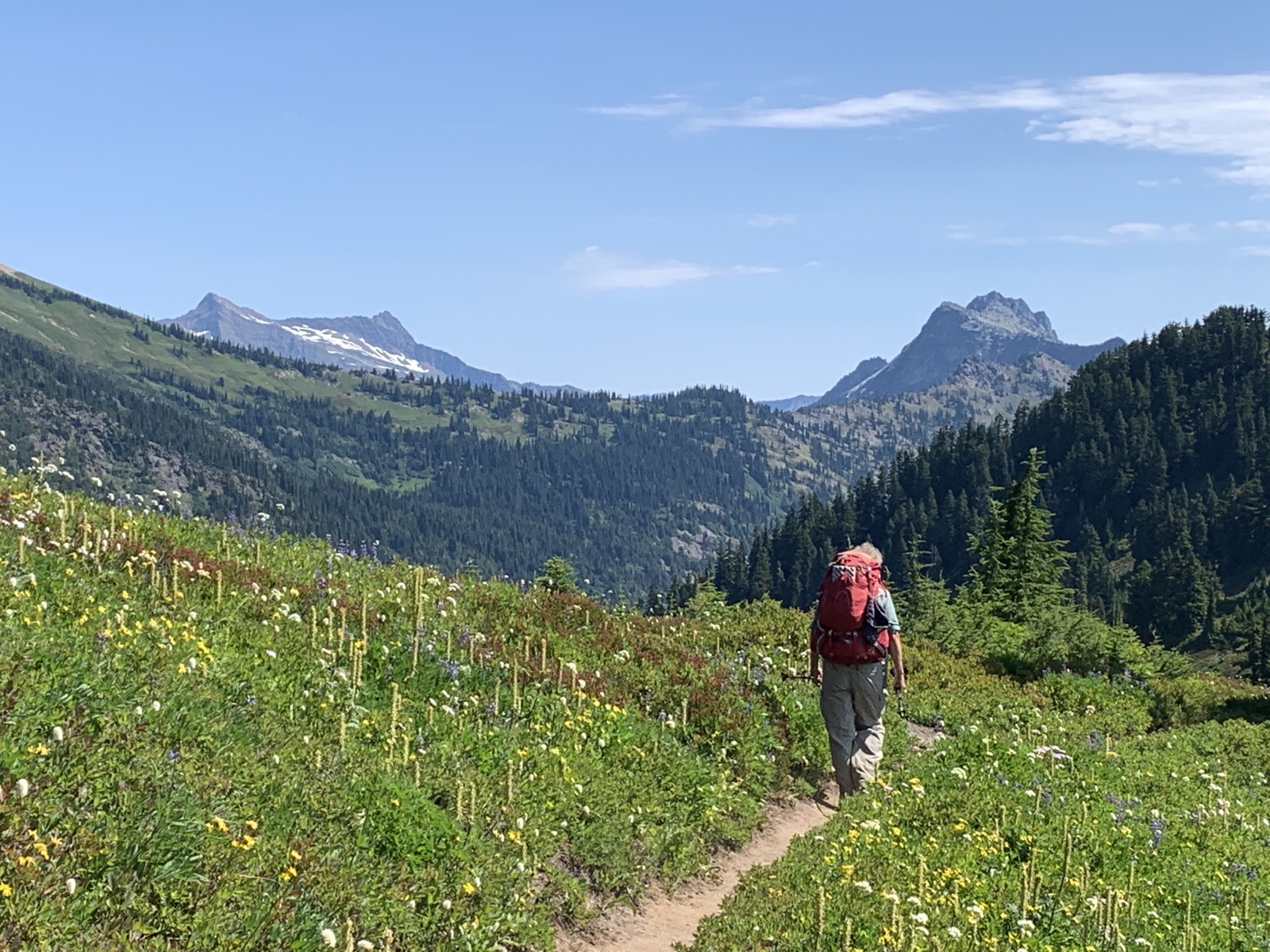 Hopefully Darrington has a gas station or convenience store where we can buy a few treats tomorrow while passing through. As always, something bubbly would satisfy the cravings!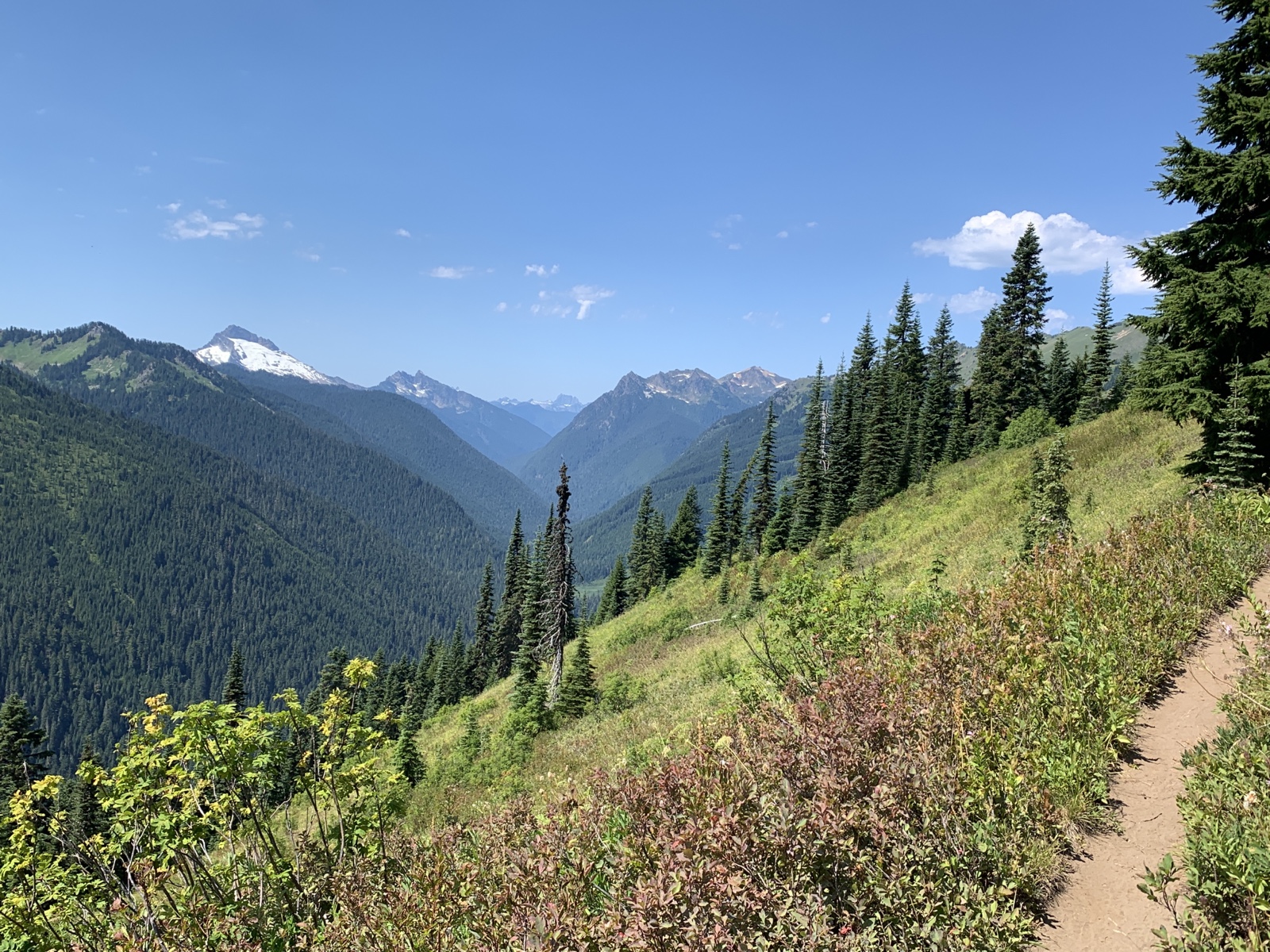 Our camp for tonight is very busy with bugs … this time very few mosquitoes but many biting flies and horse flies. No fun actually, especially if you're trying to rinse sweaty clothing. So we are resting in our tents …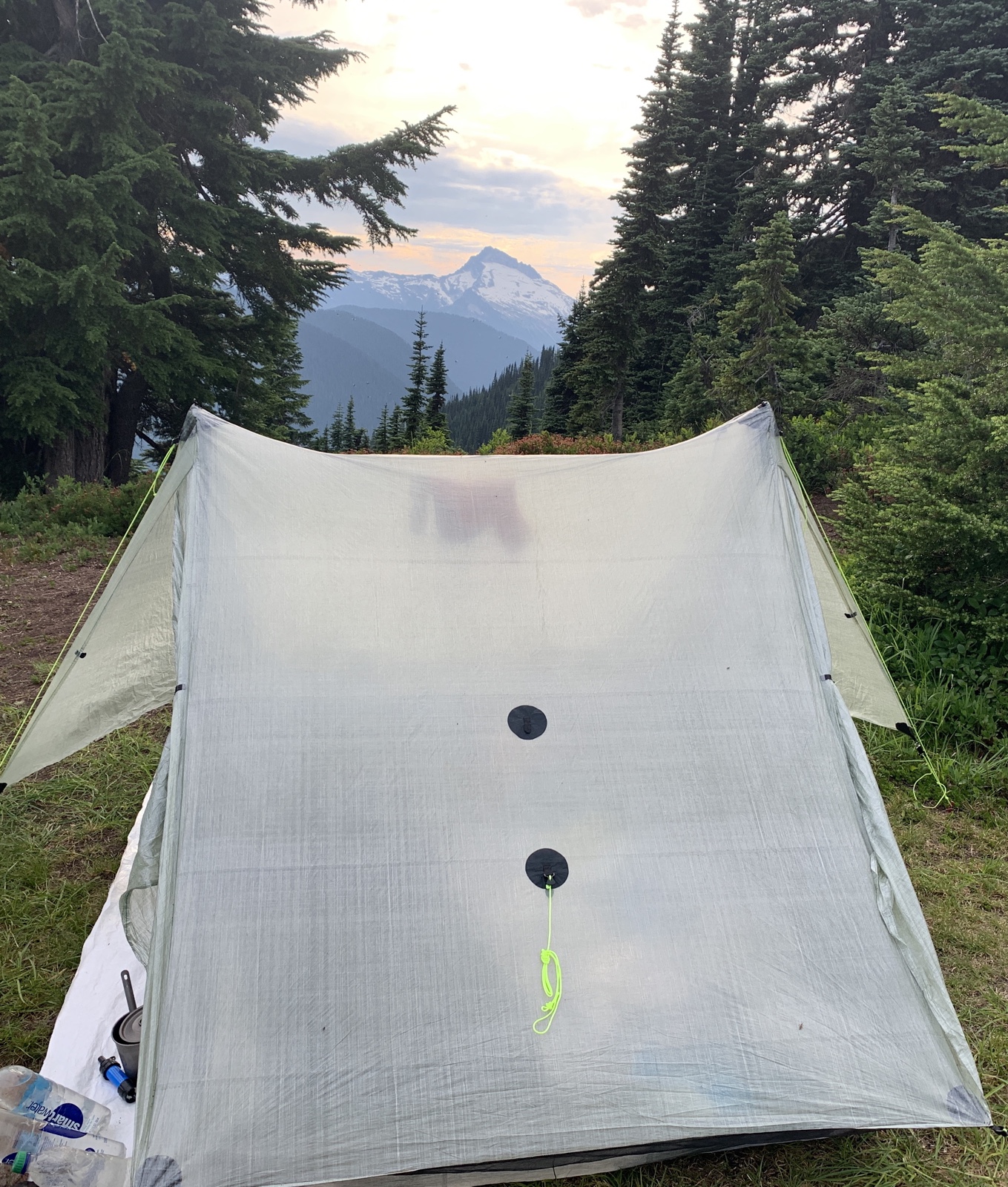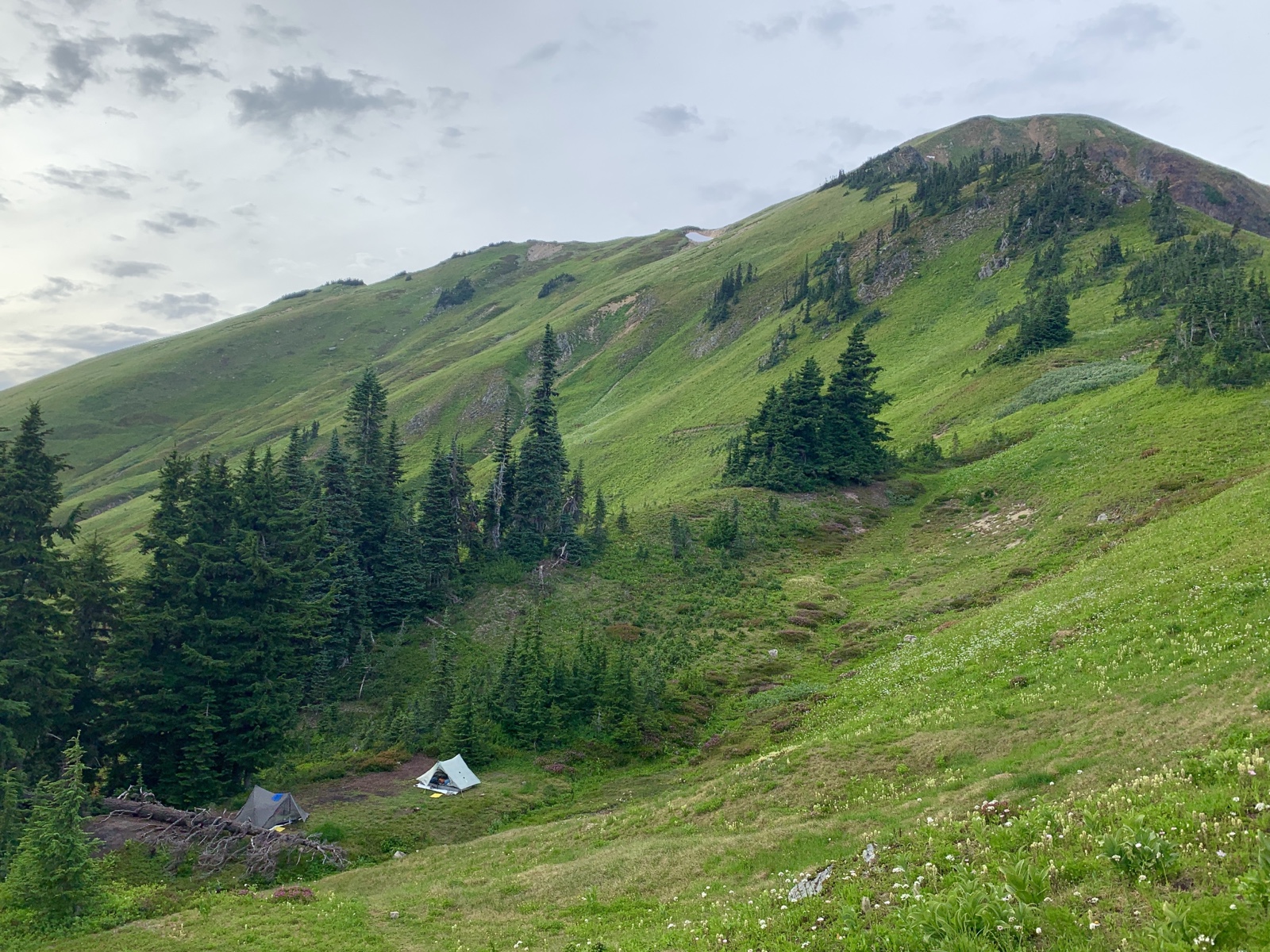 We are still planning on arriving in Stehekin on Thursday and I can't wait to see my friends!