A day in town. In one of my favourite towns. With lots of good food readily available. What more could I ask for!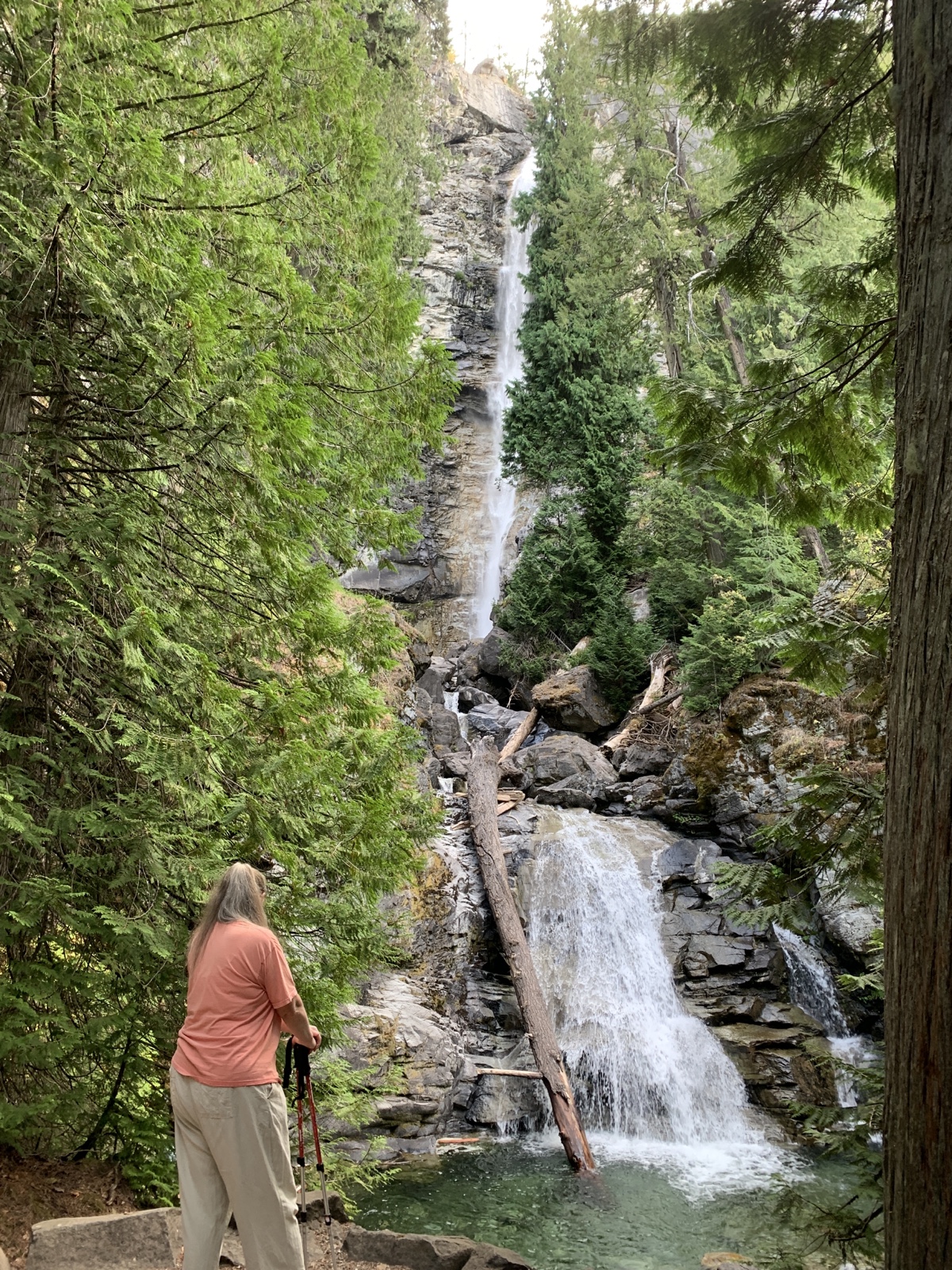 We were camped out in the main house last night … which should have been comfy and not unlike the tent but my sleeping pad has finally developed a slow leak so by morning it was half deflated and my hips hit the tile floor underneath! I still slept okay but hopefully my leak fix today will hold. Otherwise this pad has been great (Sea to Summit Ether Light XT Insulated Women) – I also use a sleeping bag liner (Sea to Summit Thermolite) and it's one of my favourite pieces of gear (keeps the quilt clean, avoids feeling the material of the pad, can be pulled over the head to avoid light and cold, easily washable etc).
Before breakfast at the bakery, Loura, Patty and I walked to Rainbow Falls and through the Buckner Orchard. Lots of cool things to see!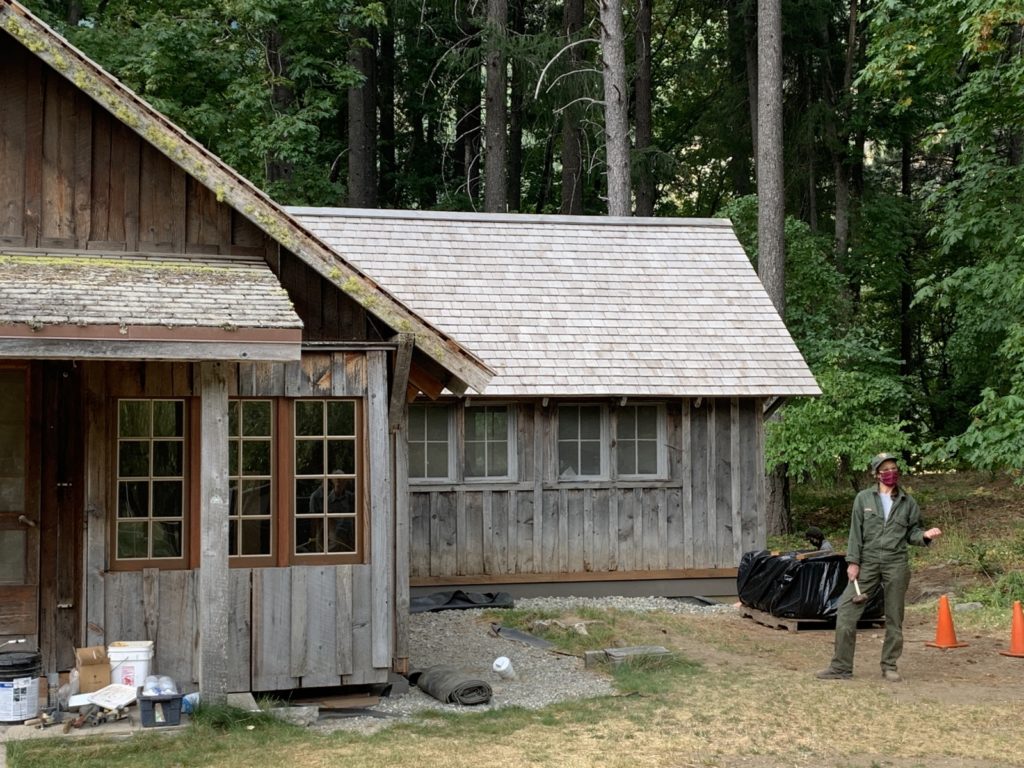 It was a nice morning with cool air and the anticipation of some light rain that came in the afternoon (perfect time for a zero day!).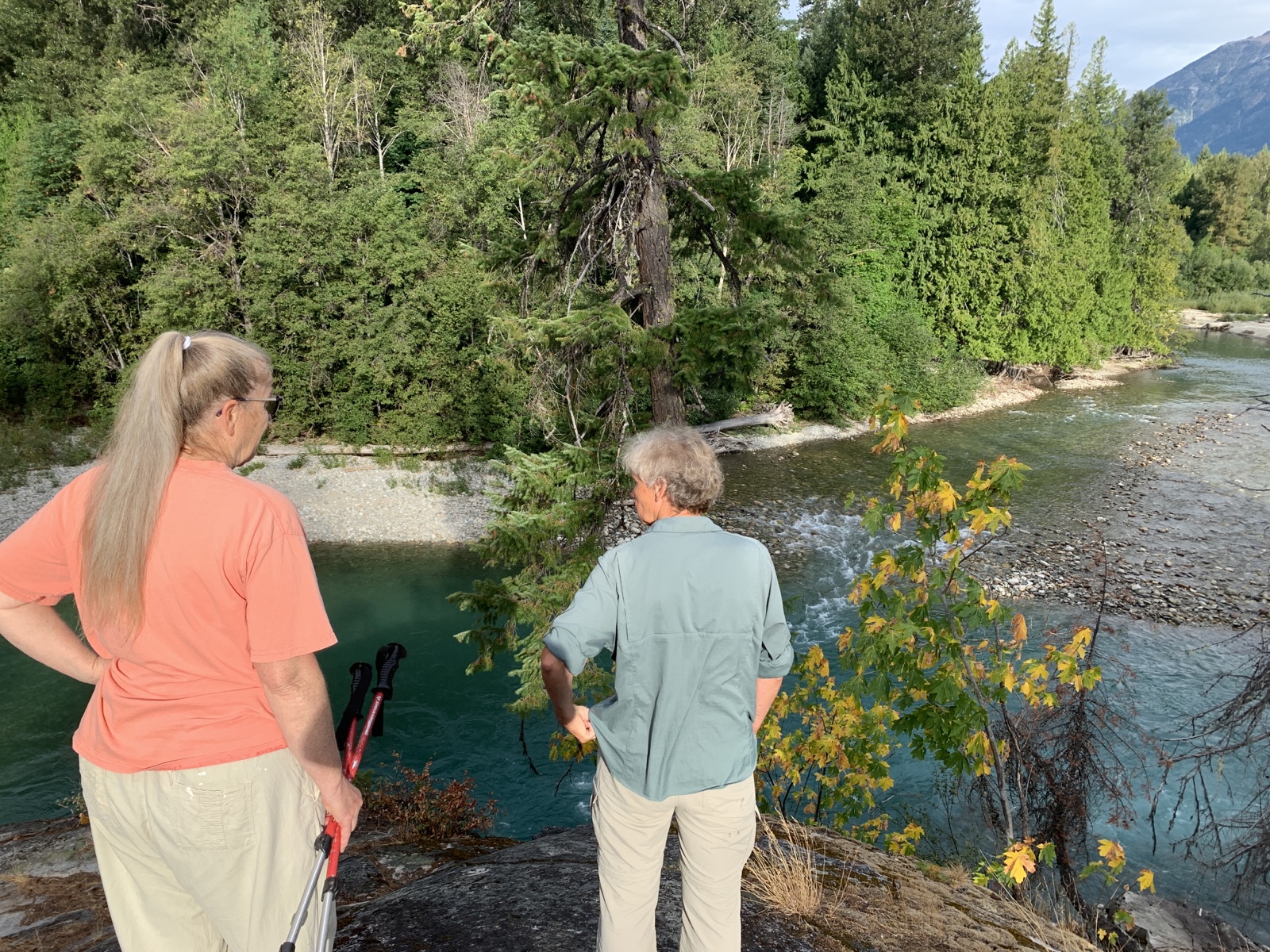 We had some time to hang out at the house, I did some gear cleaning and updates, then we took Loura to the landing to catch the ferry. Luckily she found a ride to Wenatchee on the ferry and is getting picked up by her husband tonight (they are overnighting in Wenatchee). After 3 weeks of sleeping in close proximity every night, this night will be different!!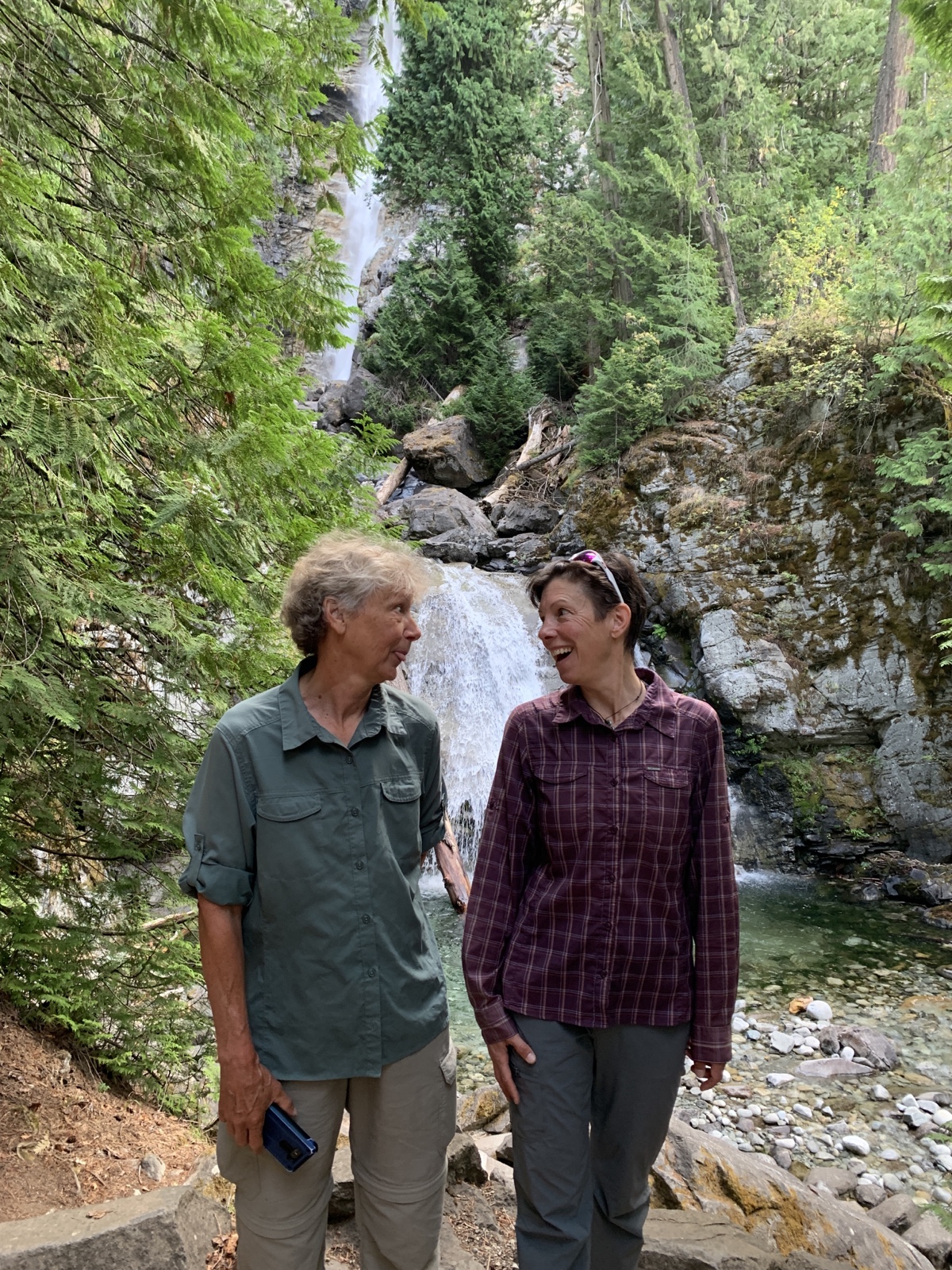 It was nice to have Loura's company for these WA sections and I hope she enjoyed seeing it all!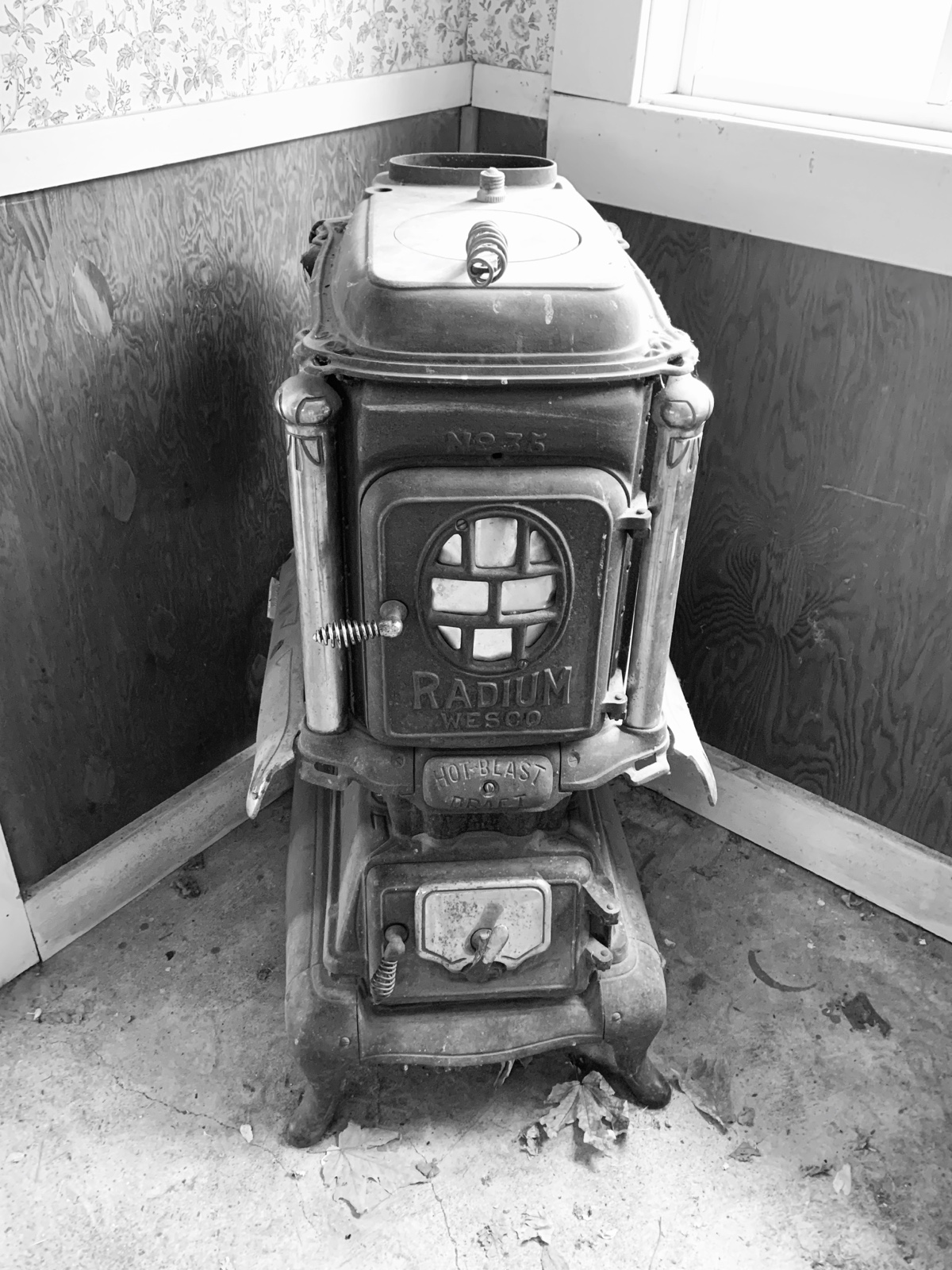 After the ferry left, Patty and I made another stop at the bakery for ice cream 🍦 And for the rest of the day I ate, chatted with Patty, chatted with the guests in the cabin (the property includes a vacation rental) and read. I am so excited about another zero tomorrow before hitting the trail for the last week!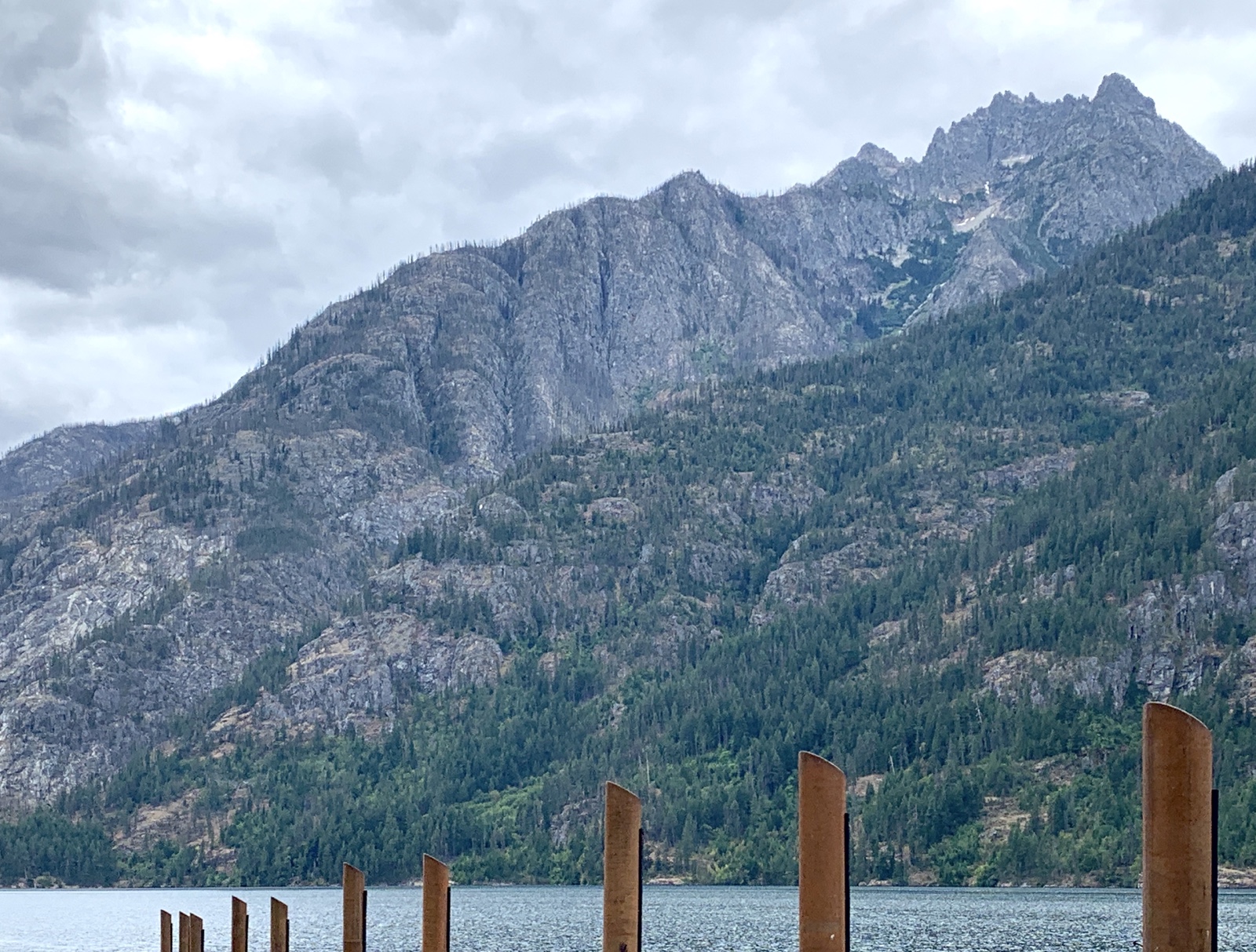 It will be a pretty straight shot through to the border; no towns, no cell reception, but great views! I know the majority of the PCT in this section and am excited.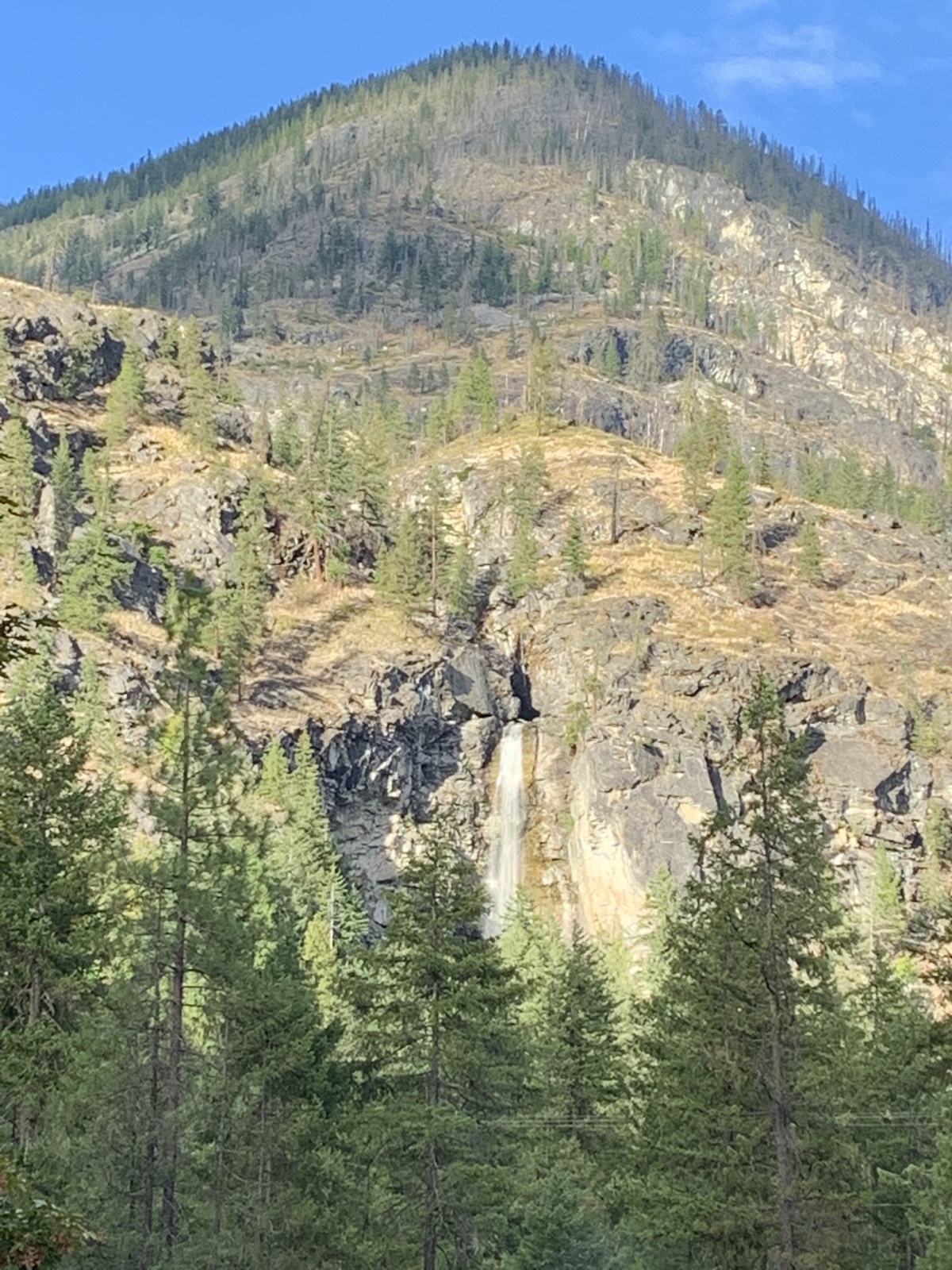 Stehekin is busy as always, with masks everywhere and more bikes on the road (the park shuttle is not running). There are no fires and I've been lucky to have had no smoke anywhere on my journey yet!!