The last section/week on trail has started! I just got used to the daily bakery visits with Patty and the access to better coffee ☕️ But I'm also happy to be camping again … I still love it.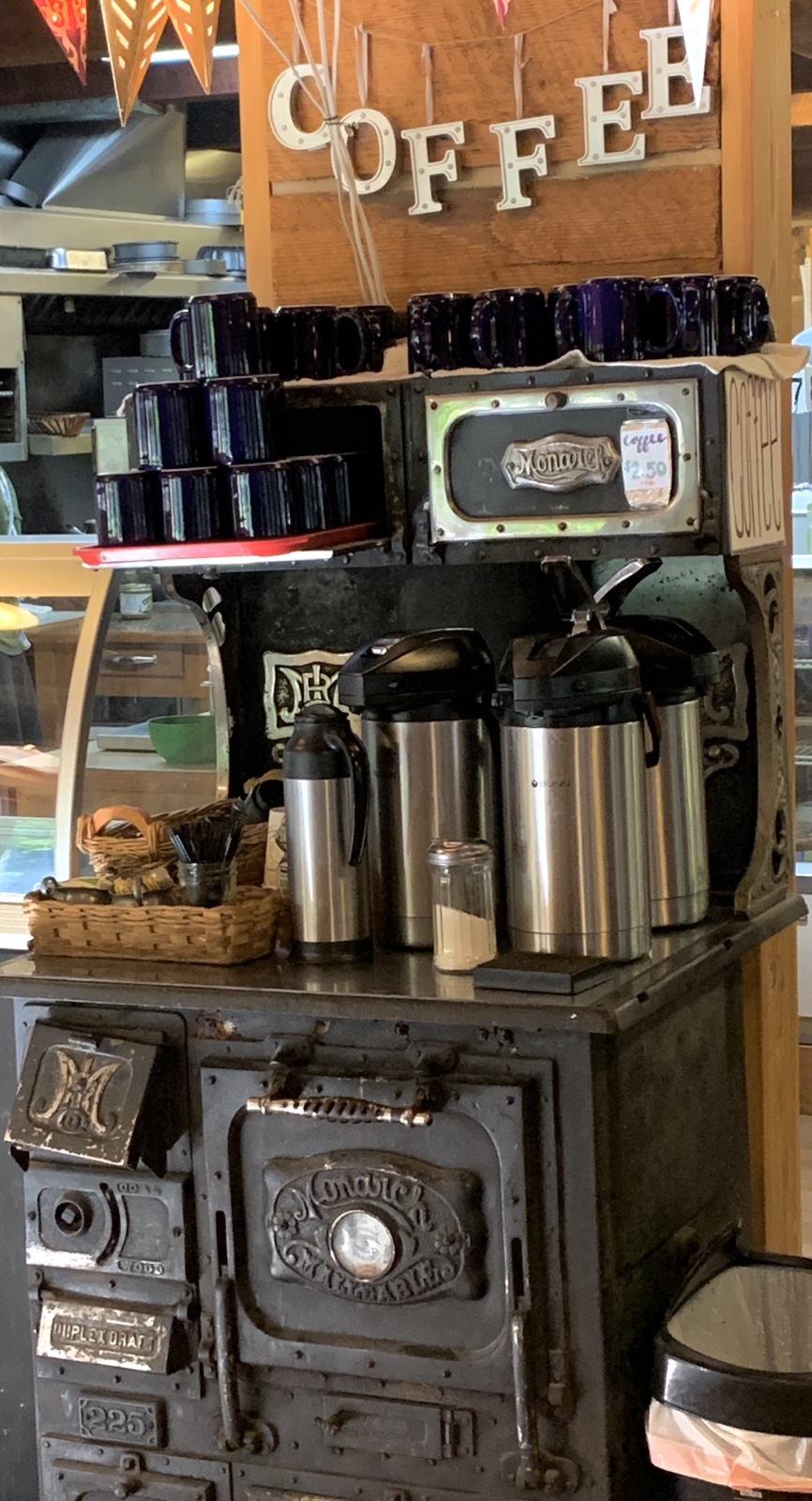 There was plenty of time today for a last visit to the bakery since I only had 5 miles to cover to my first camp spot (we left early afternoon). Patty actually drove me to the end of the road where a flood damaged the road years ago (the National Park doesn't want to fix it). That made the short hike to Bridge Creek even shorter. And the road really is gone there!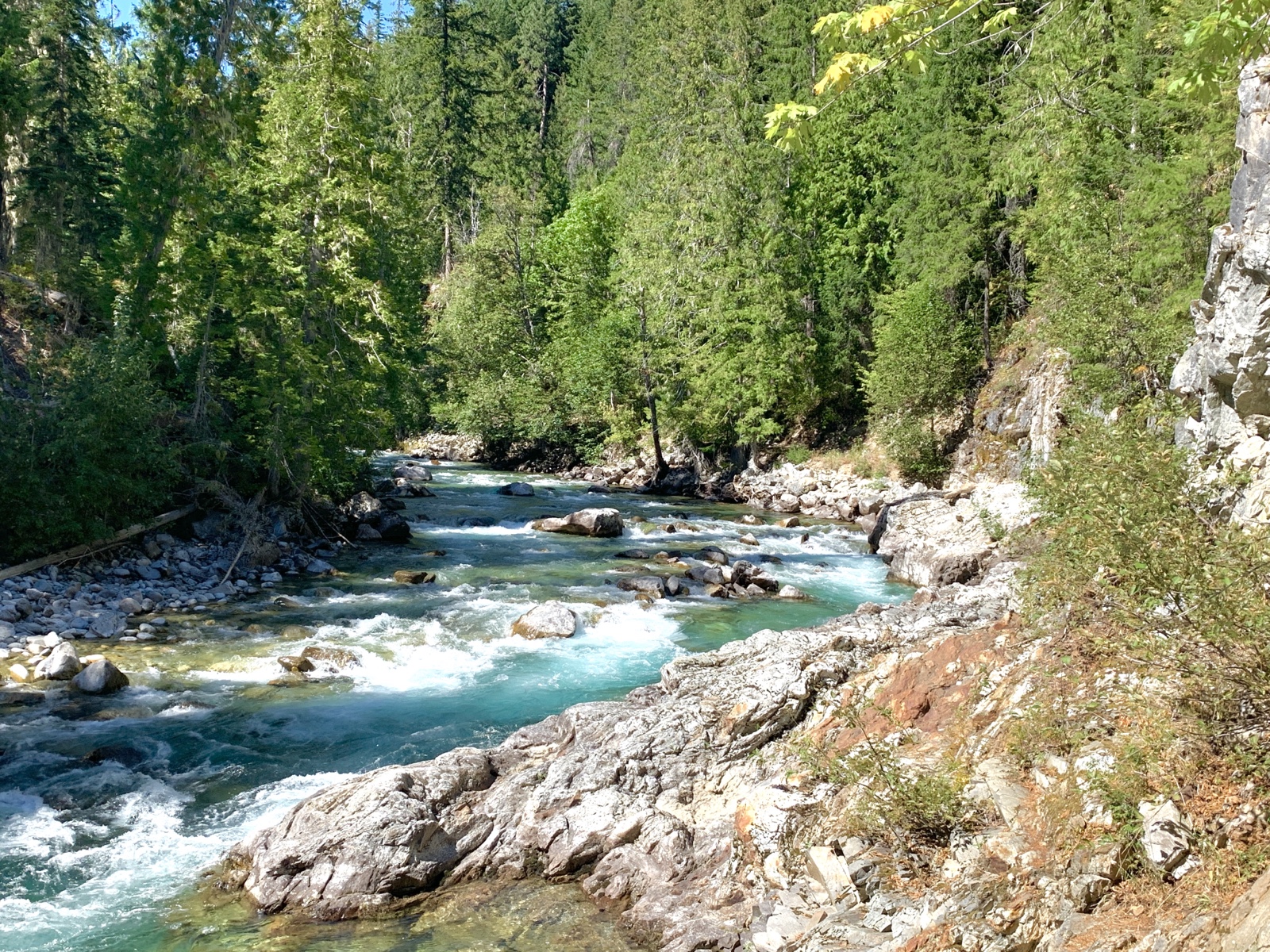 I have camped here at Bridge Creek a few times before but this is the first time without dog! I'm set up in the shelter since it will be a warm night … no need to set up and take down the tent! Looks like a horse party is camping further up (separate stock camp). Just before dinner time a group of 3 section hikers, Sue, Jim and Dan (in their 60s) joined me and we had a great time chatting. They are hiking out to Rainy tomorrow and then doing the section from Stevens Pass to Snoqualmie.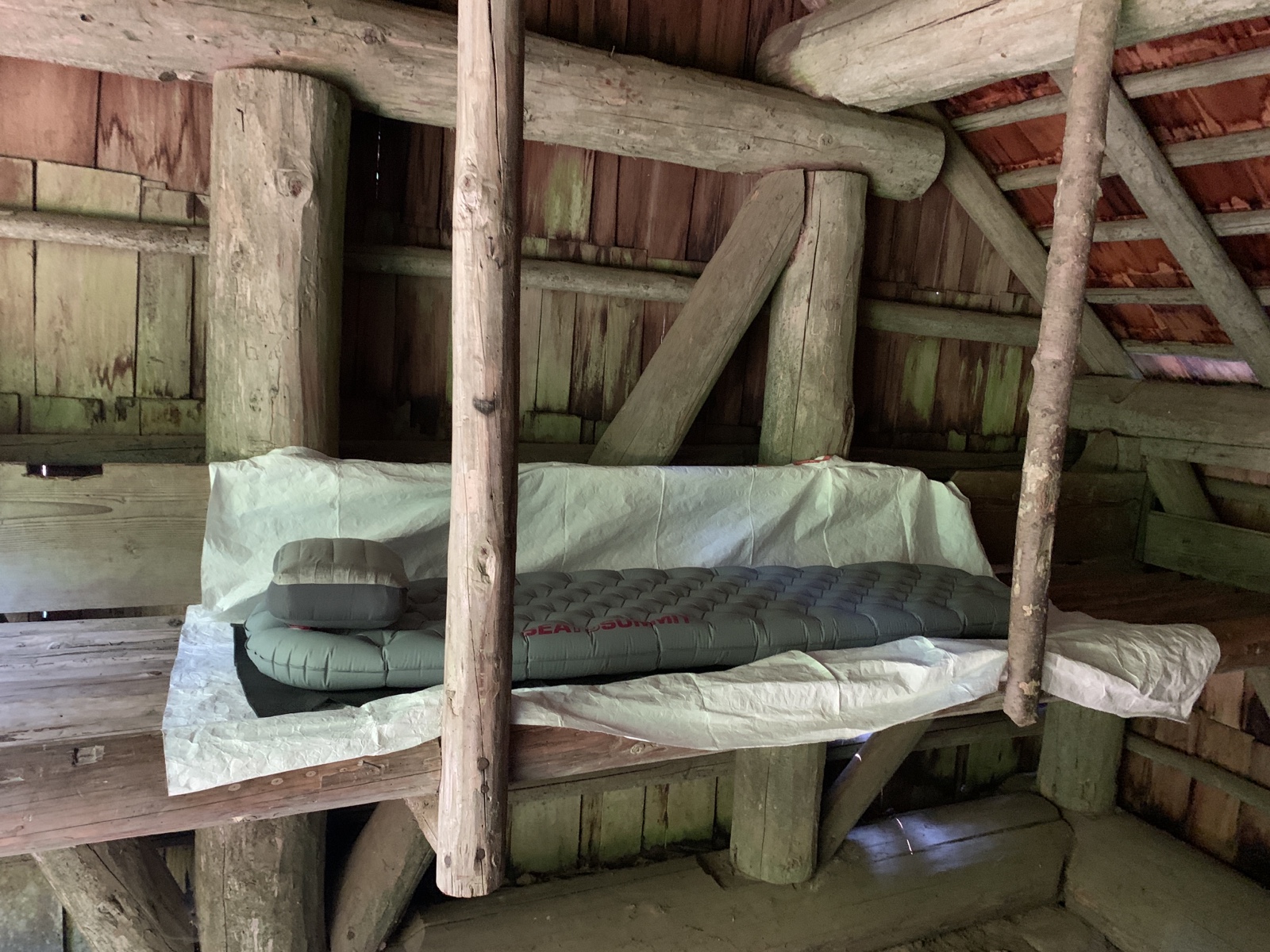 The ranger already came by and checked my permit; usually any camp spot within North Cascades National Park has to be reserved via phone or at a visitor center but since that is difficult to do for PCT hikers, they now allow us to camp at Bridge Creek and Sixmile camps (only). These camps are large and have bathrooms and bear boxes so it's a comfortable spot for us thru hikers!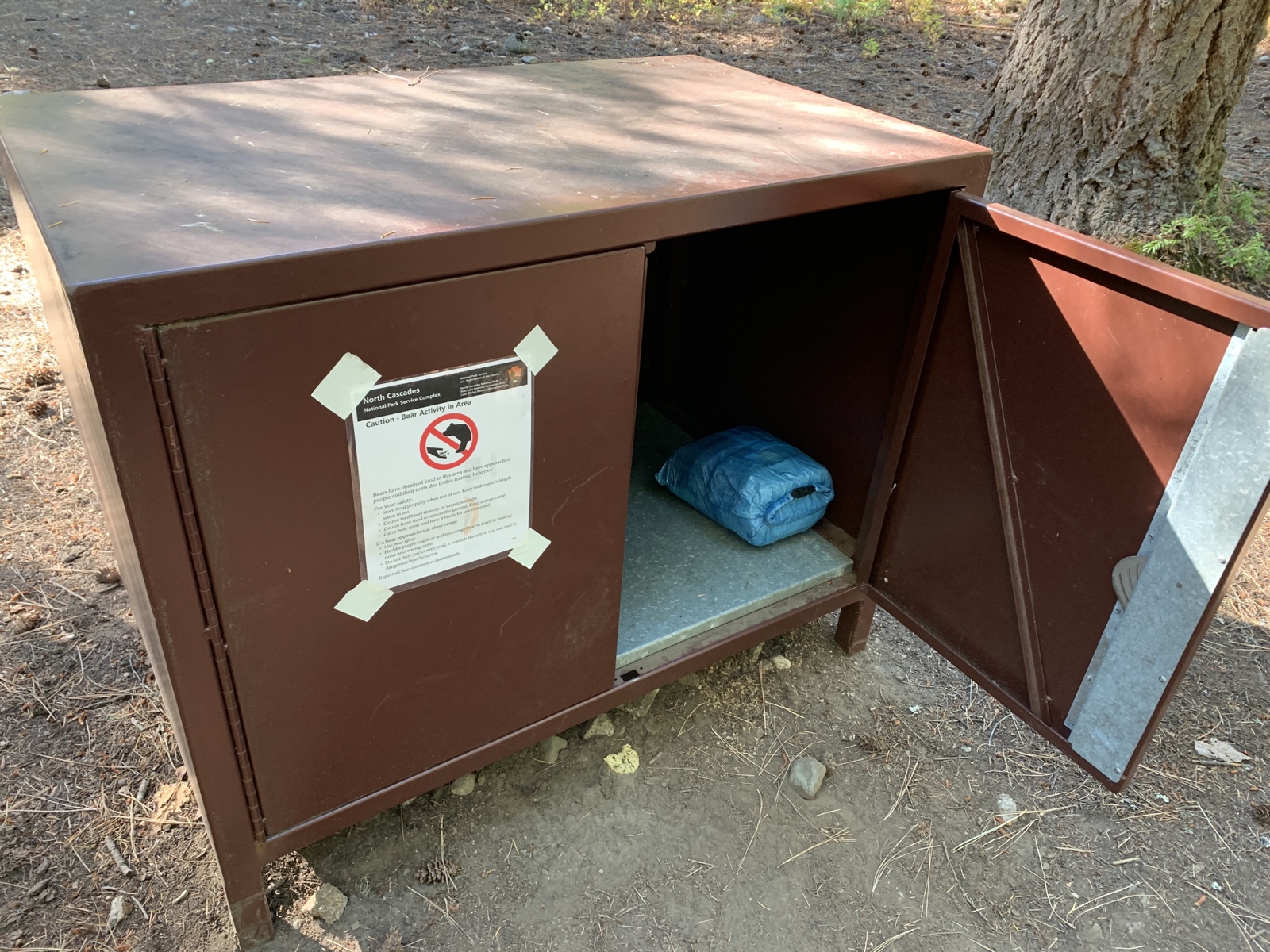 For the next 6 days, I have to average 12.5 miles. That means tomorrow I will arrive at Rainy Pass and camp somewhere there (the parking lot has a bathroom). It will be a steady uphill all day tomorrow, and then another climb from Rainy Pass to Cutthroat Pass – a stretch I have run in the Cutthroat Classic race 4 or more times already. And then the best views will start!
*** Had arrived at Rainy Pass early and had a ride to Mazama so I took it and am using the ranch's wifi 🙂 Had iced coffee and saw my friend! Now back to the trail … ***