The objective for today was clear from the start: Get into town to food and a shower. 15 miles to go!
We woke early, both because we wanted to maximize time in town and because the night was cold and windy! I was actually cozy in my quilt and even had to open some zippers but the wind was relentless all night. It slapped the tent against my head and I considered going outside to stake out the side (never needed it so far) … but then just slept through it. Not a bad night but chilly for sure up there!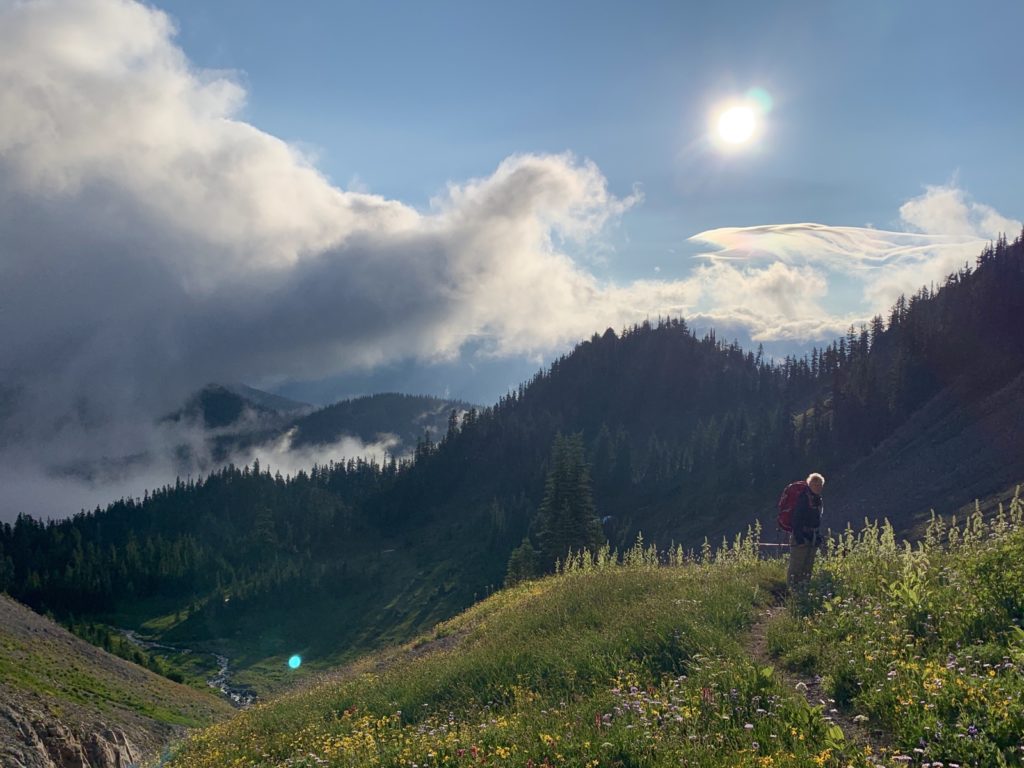 We started with a nice downhill in cool temperatures. The fog was still hanging over the high peaks and clouds were being blown over the Knife so we were glad not to be hiking that exposed section today!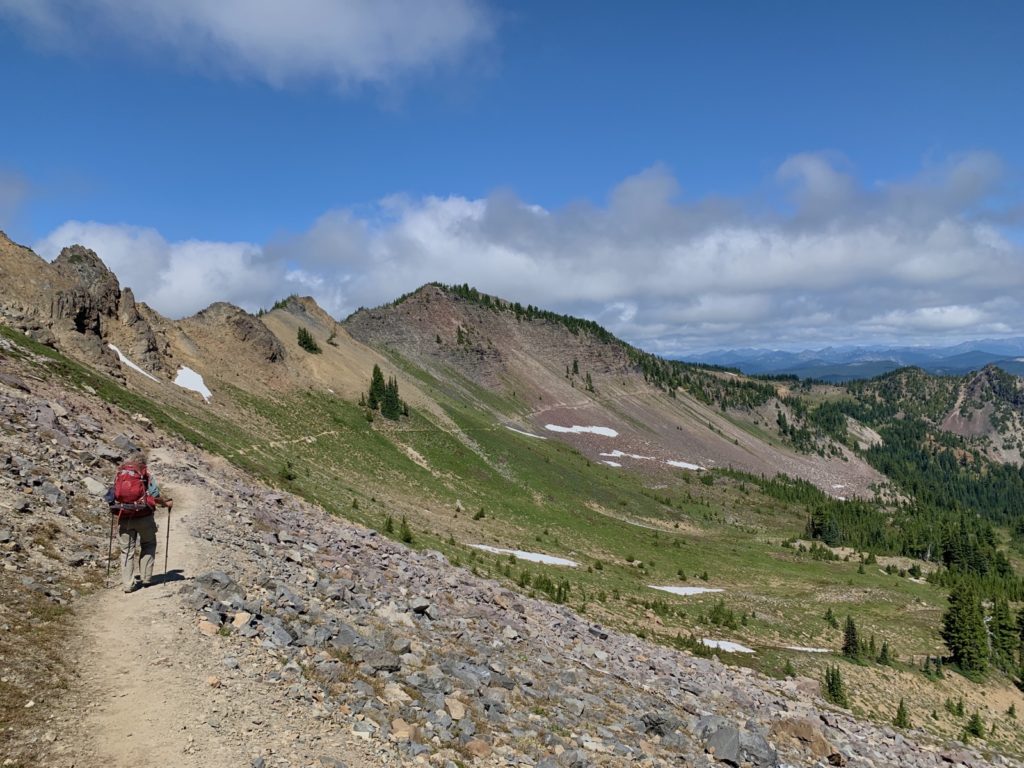 We had a long uphill that dragged on forever, it seemed. Then the final downhill, towards the White Pass ski area (if they could only run the chair lift for hikers in the summer … it would cut 4 miles off!).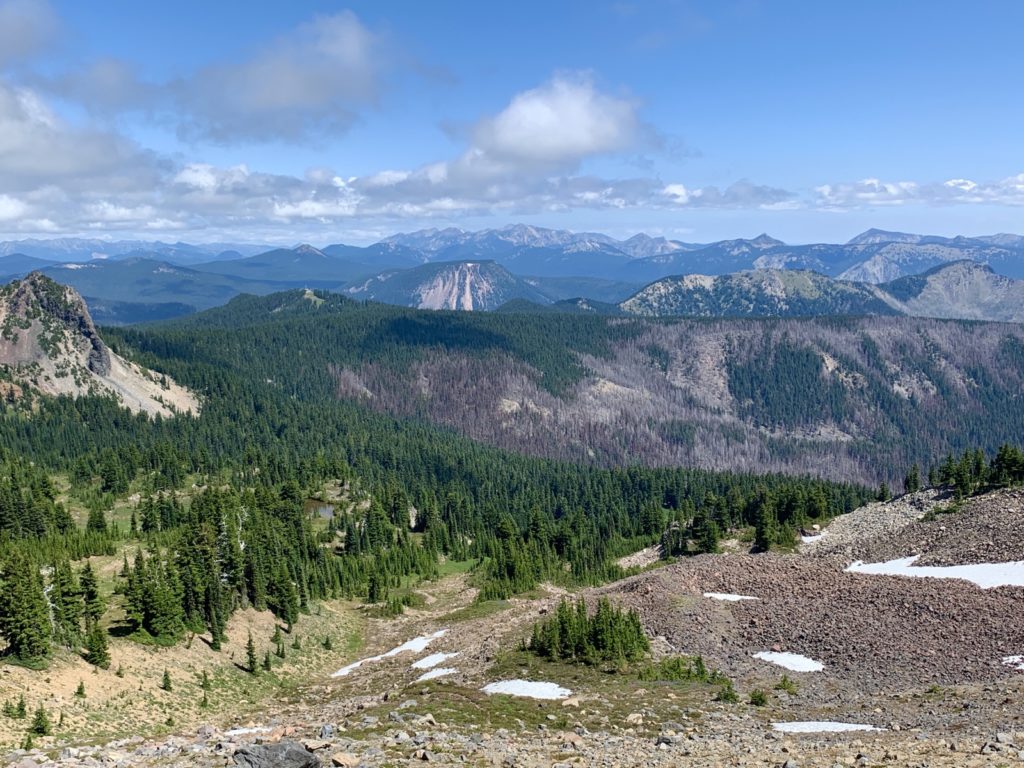 Finally … we finished this section by arriving at White Pass and the Kracker Barrell store! It's definitely a hangout for hikers and locals, and we had plenty of company from fellow trail people. The lady who runs it is also incredibly helpful and friendly.
We checked a few options and decided to stay at the Packwood Inn for our zero. It included a pickup from White Pass – handy.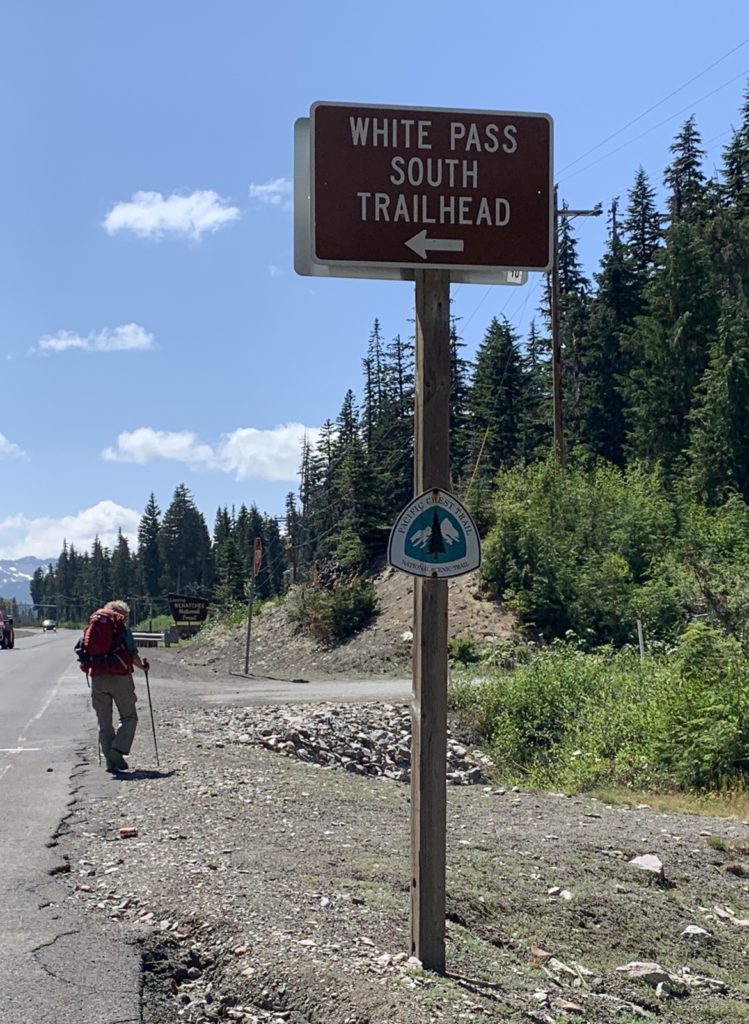 They will also be washing out clothes for us so that's even better! We ate dinner, ate ice cream, ate more food and started resting 🙂 More of this tomorrow!
Gear update: I haven't been impressed with the Sawyer Squeeze Micro water filter (most hikers on trail use one of the Sawyer filters). I had been using the Mini for years but was told the Squeeze Micro had a better flow rate. It's been tedious to filter though the Micro, despite regular backflushing and special cleaning treatment in Portland. So I'm going back to the Mini …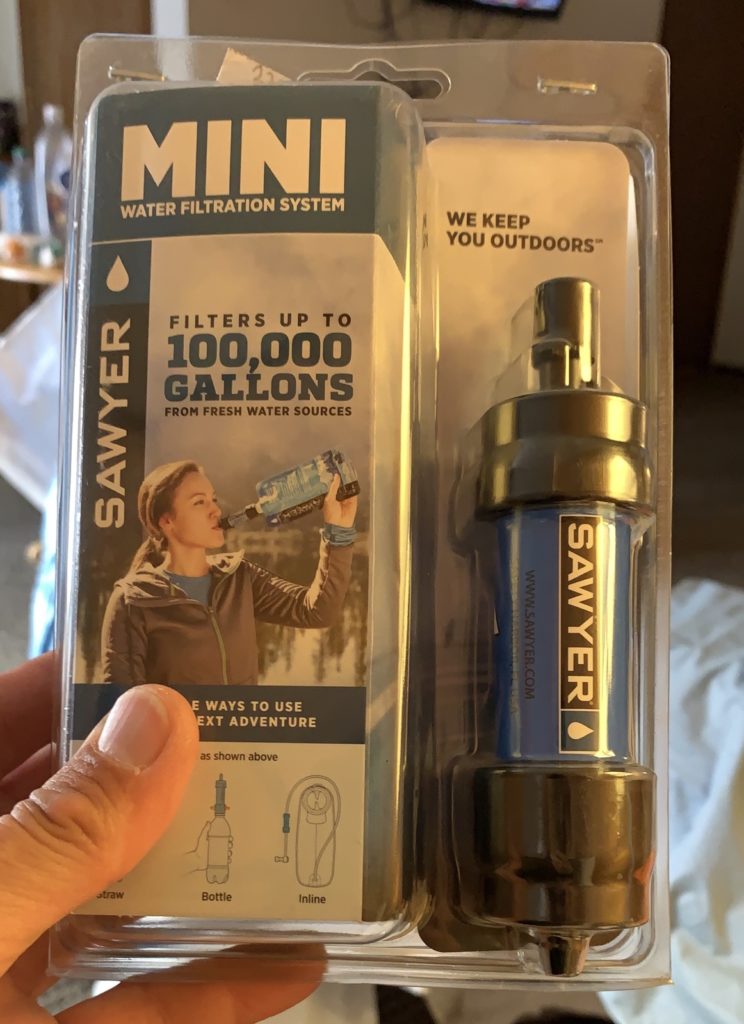 Please consider leaving a comment on any of my posts … I would love it and would see your notes again when I review the blog in the future, knowing you followed the journey!