What a day! We didn't expect it to be so epic but by trying to get the miles done we ended up completing some of the most challenging miles on the PCT!
We had a leisurely start to the day, enjoying the campground amenities. The night was quiet despite the many people around and after the smoke from the ever-present campfires subsided … I have never understood the obsession with campfires! Someone was actually chopping wood at 5:40am!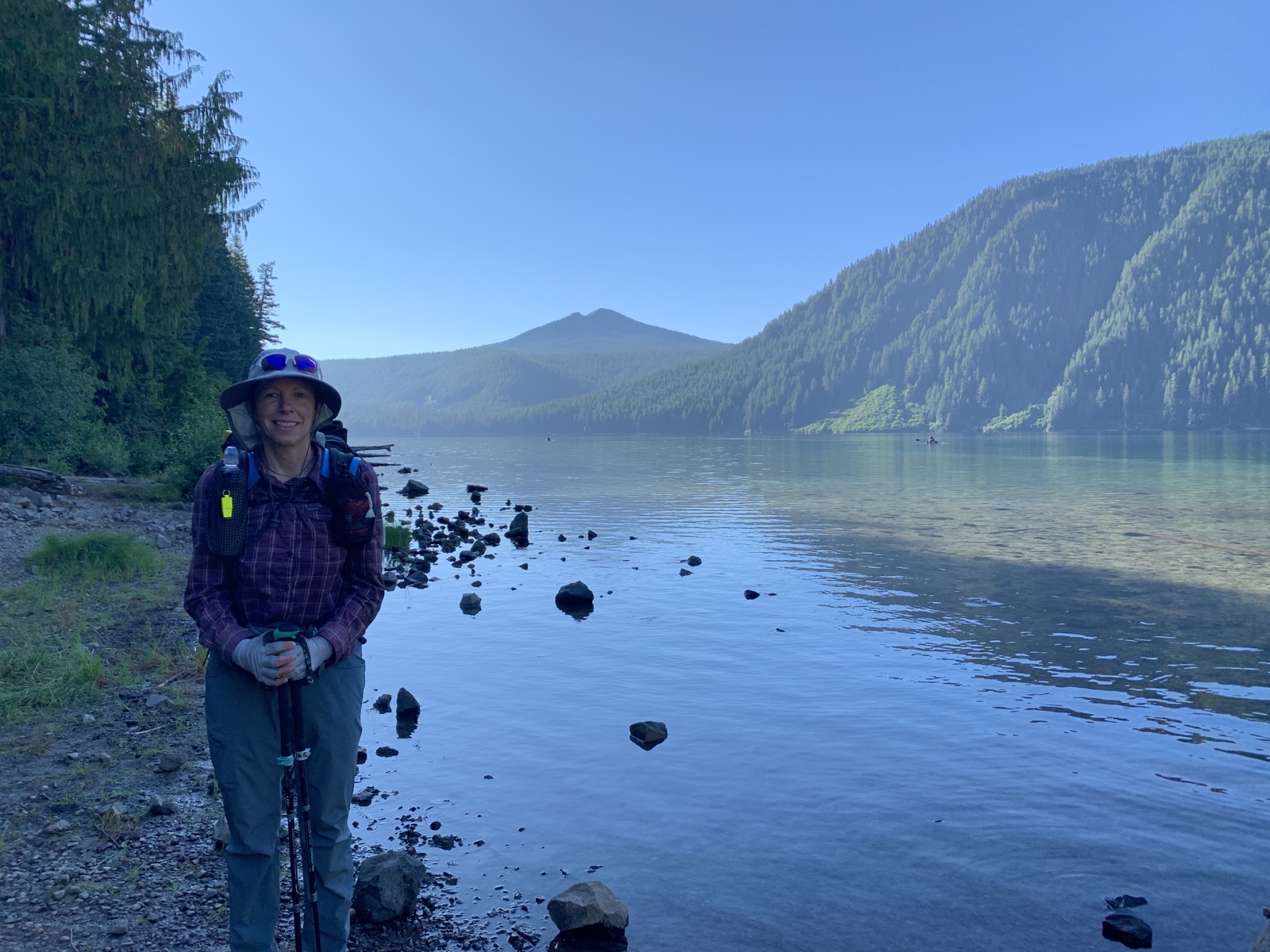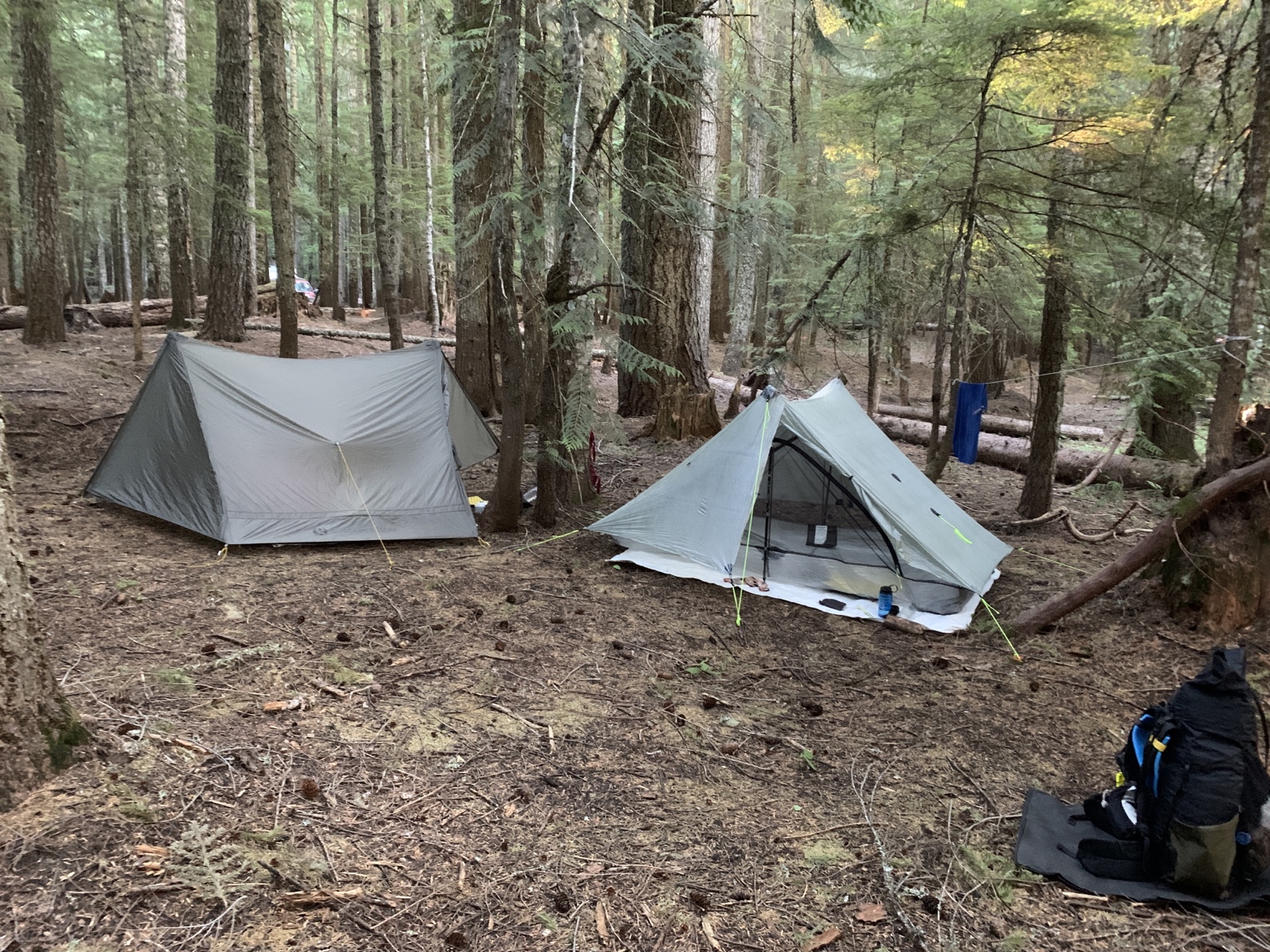 We finally got into the famous Goat Rocks Wilderness! It started with a long climb up to Nannie Ridge, to rejoin the PCT.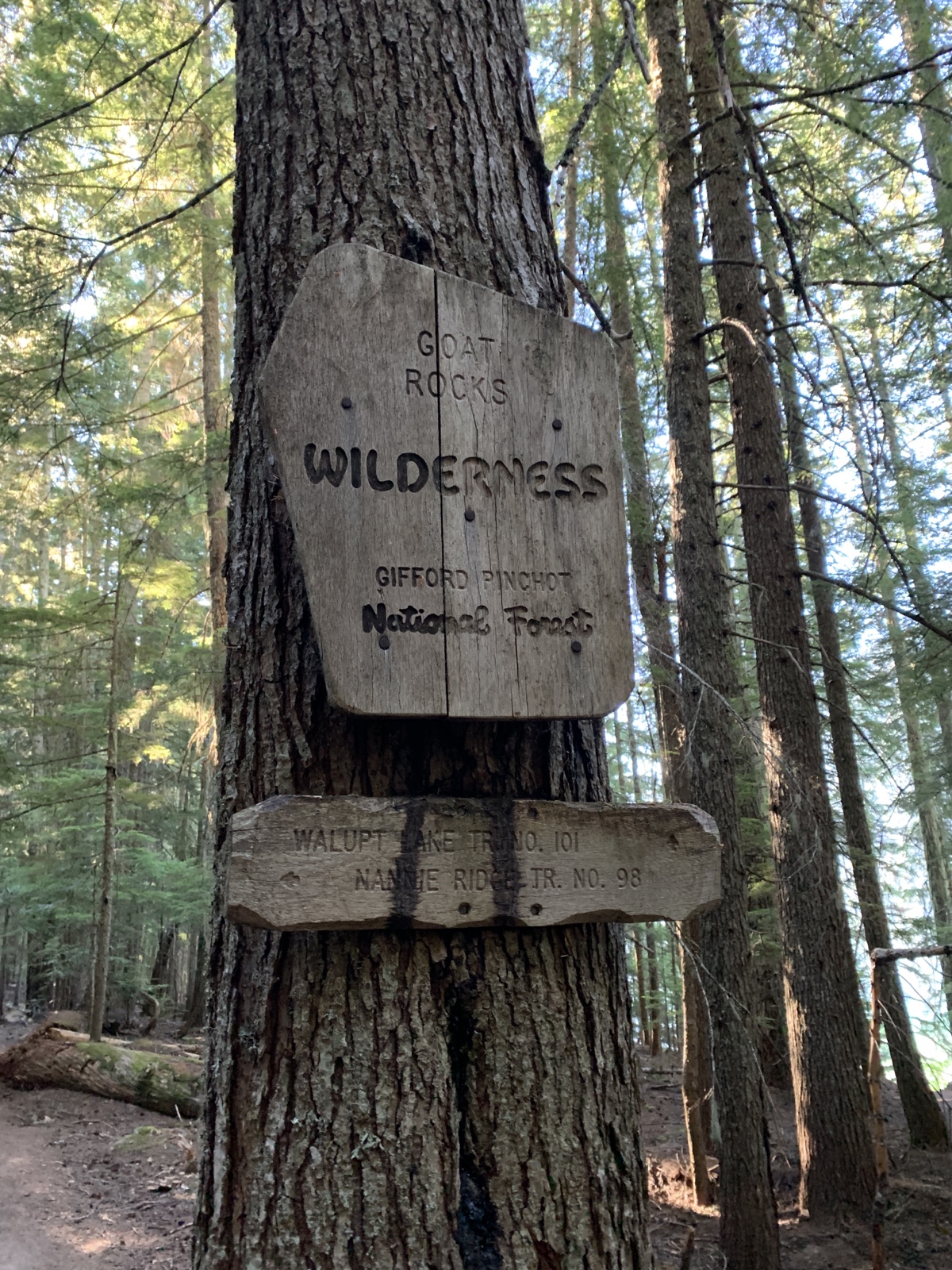 The views opened up soon to show rugged peaks across the valley.
There is plenty of water around here and we were able to refill in beautiful lakes and streams.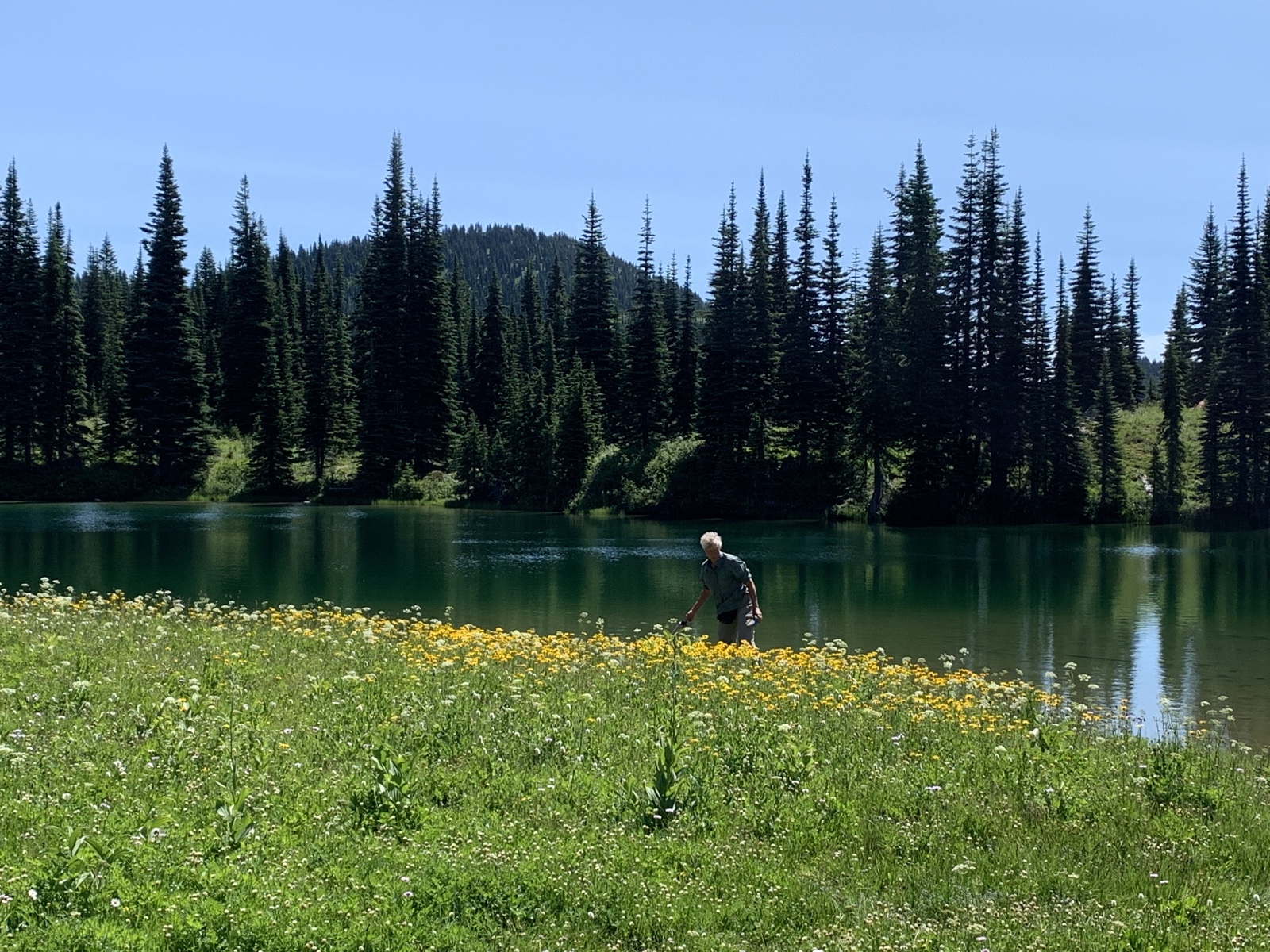 Then we started another climb, this time to Cispus Pass. It was another sunny day today; slowly we were getting more tired. But the views were great!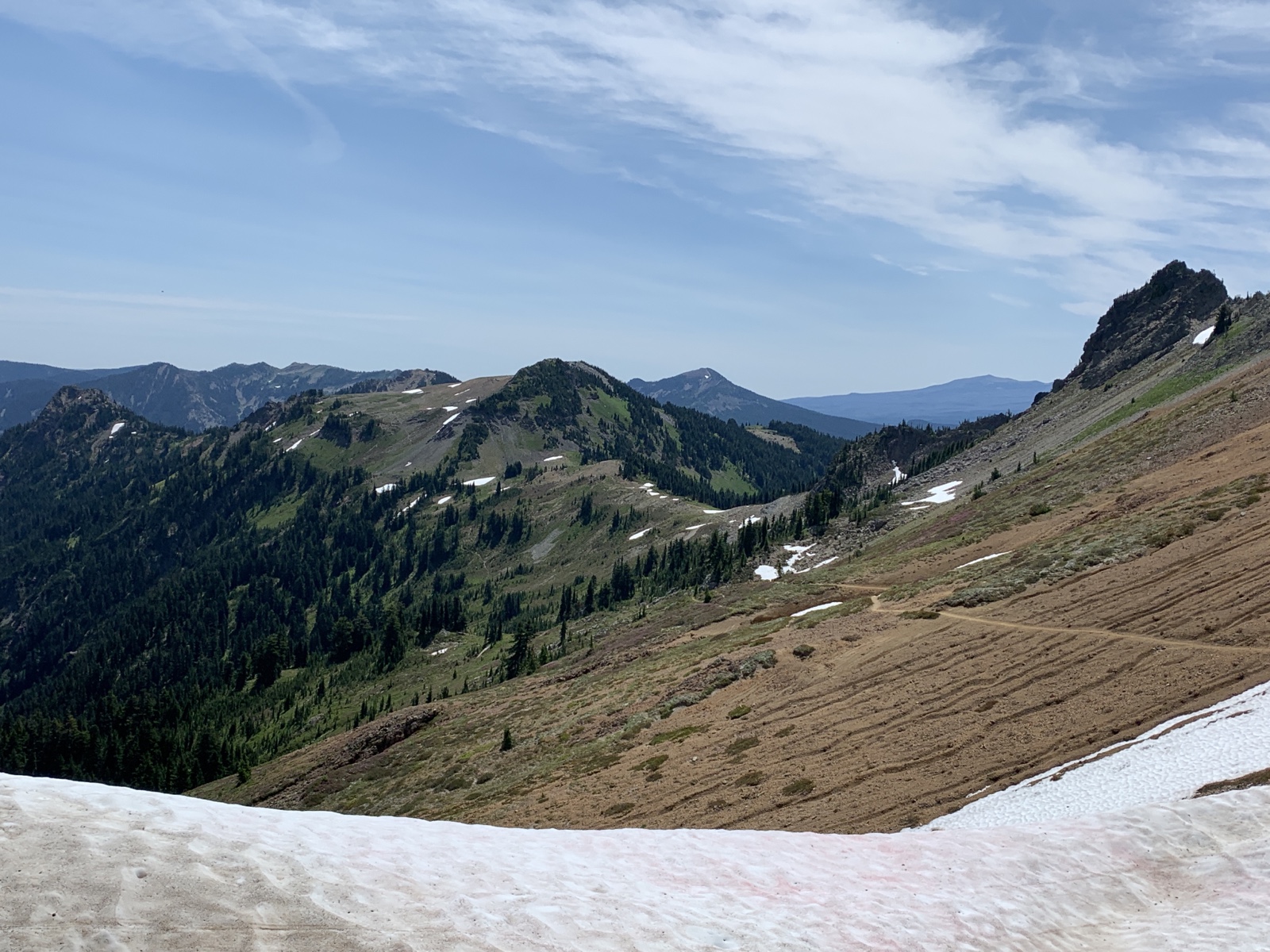 The wildflowers are amazing right now!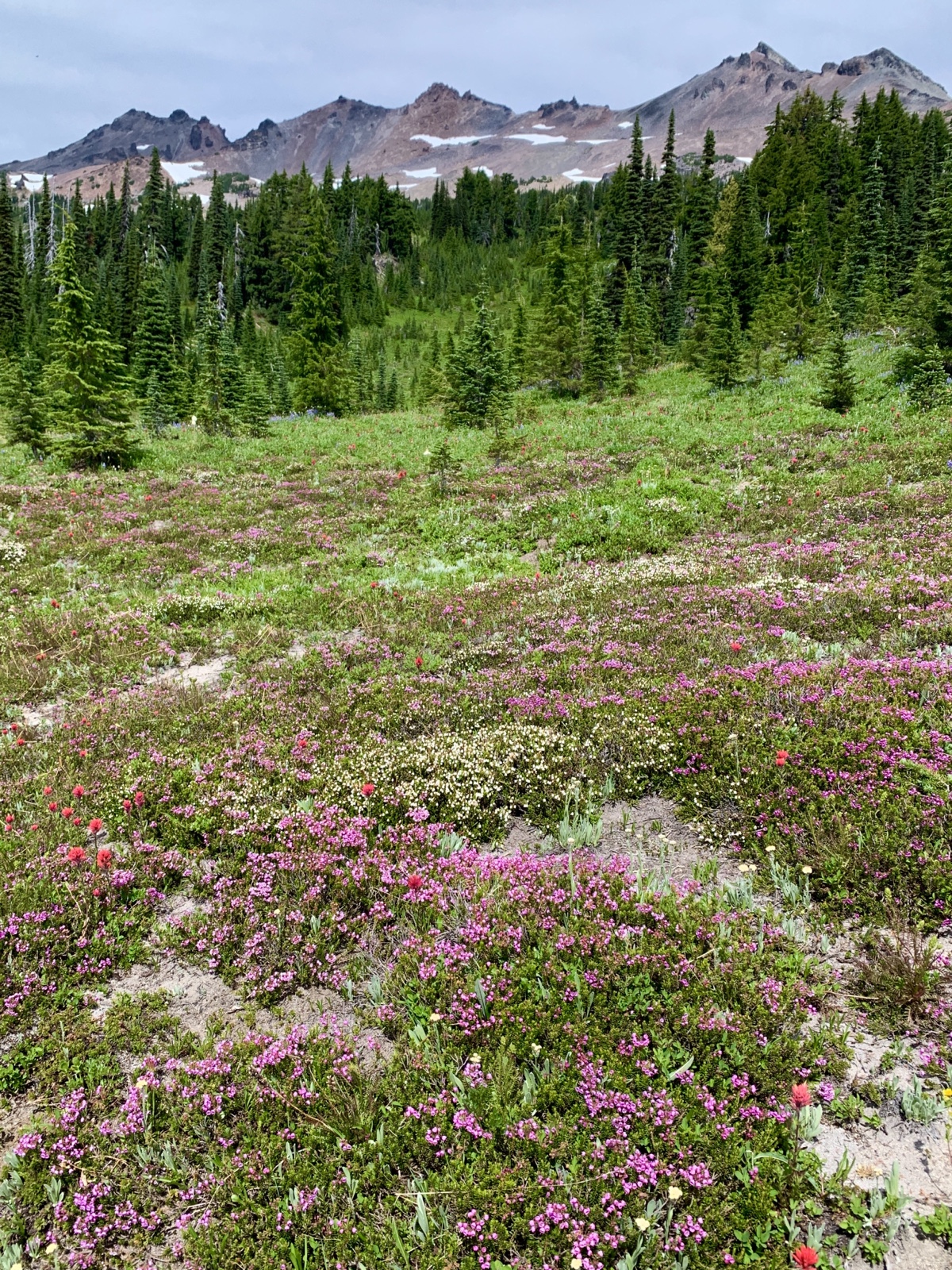 The views across the valley and ahead of us were gorgeous!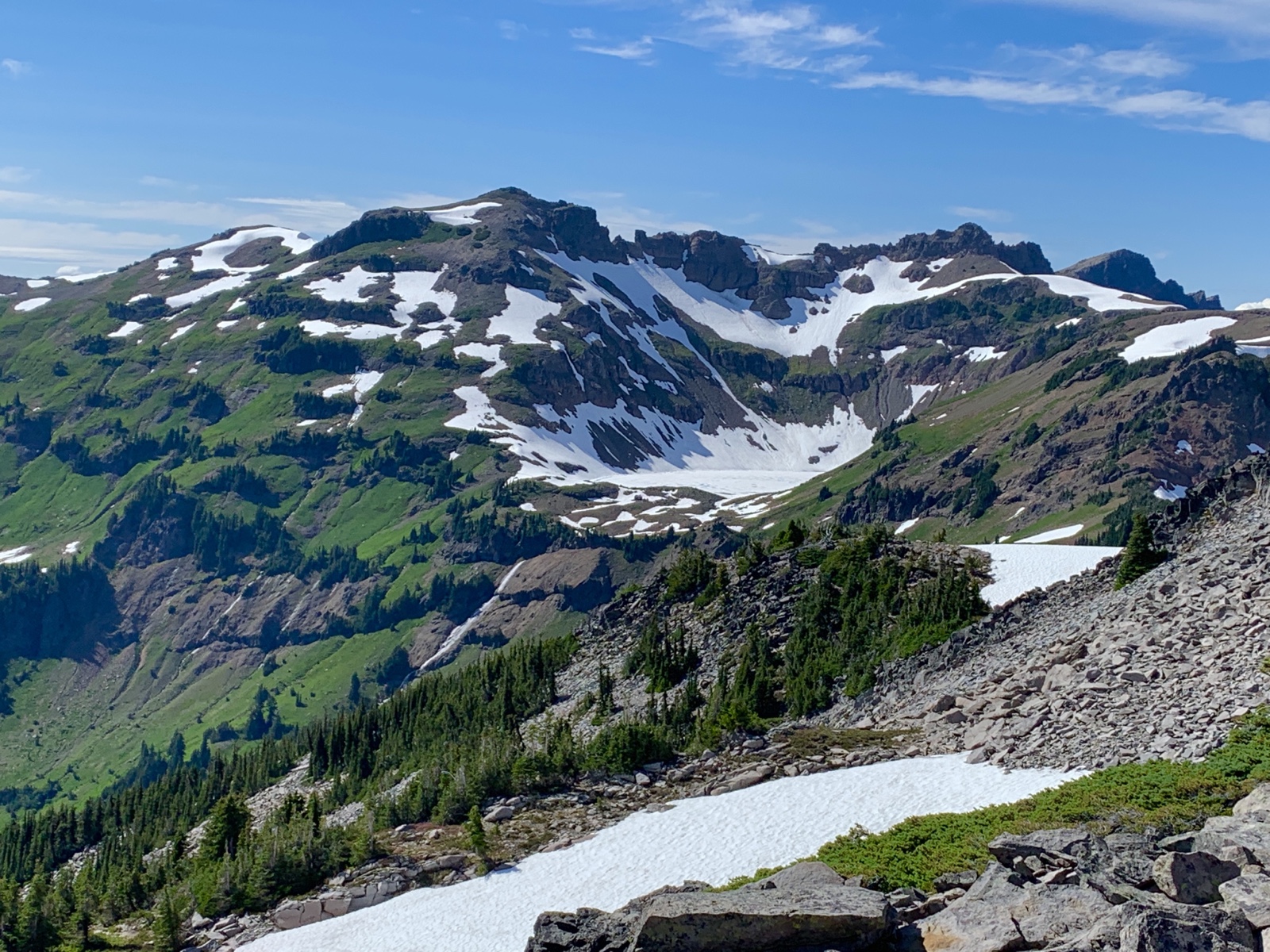 There was also random rock art along the trail …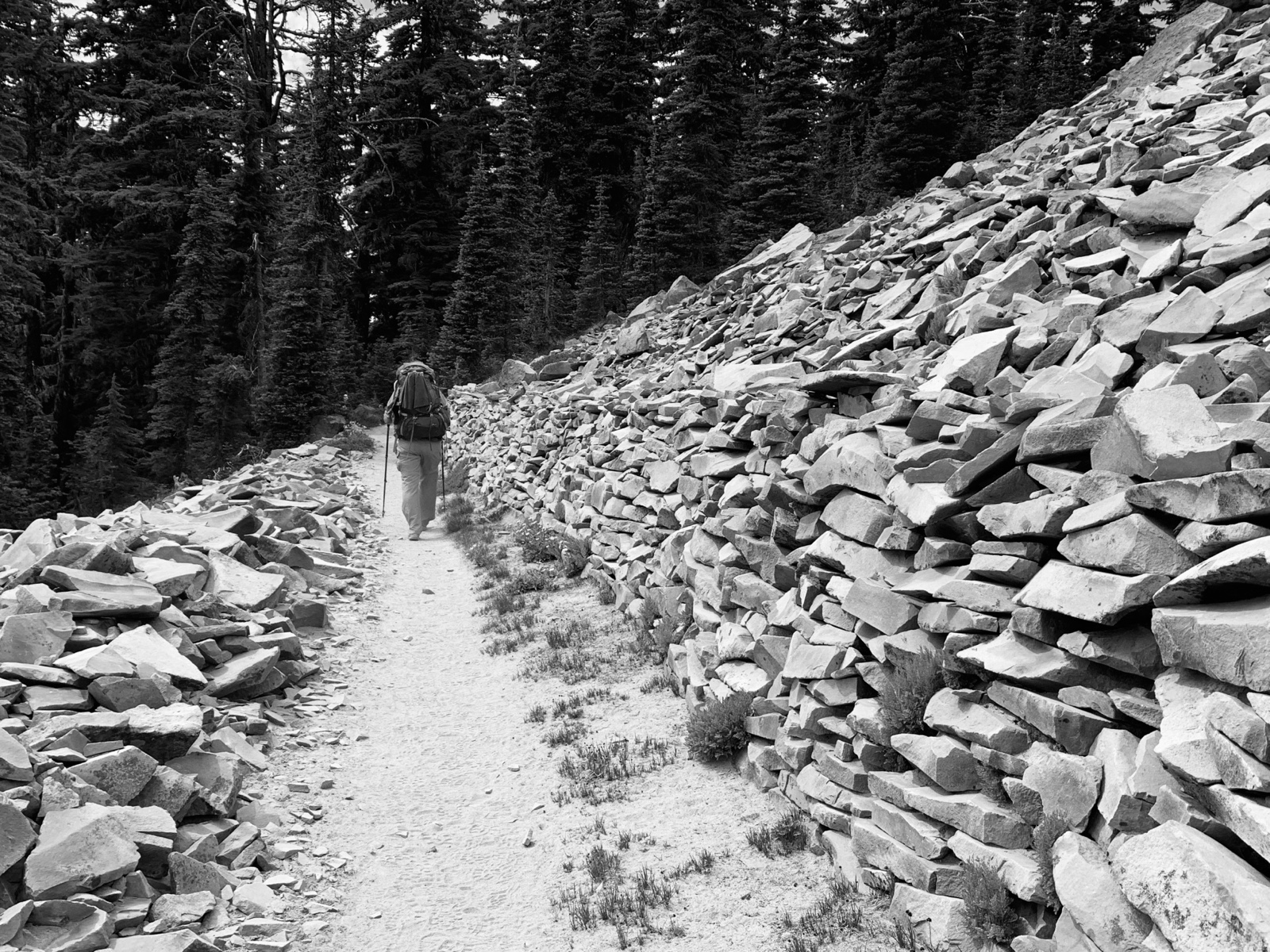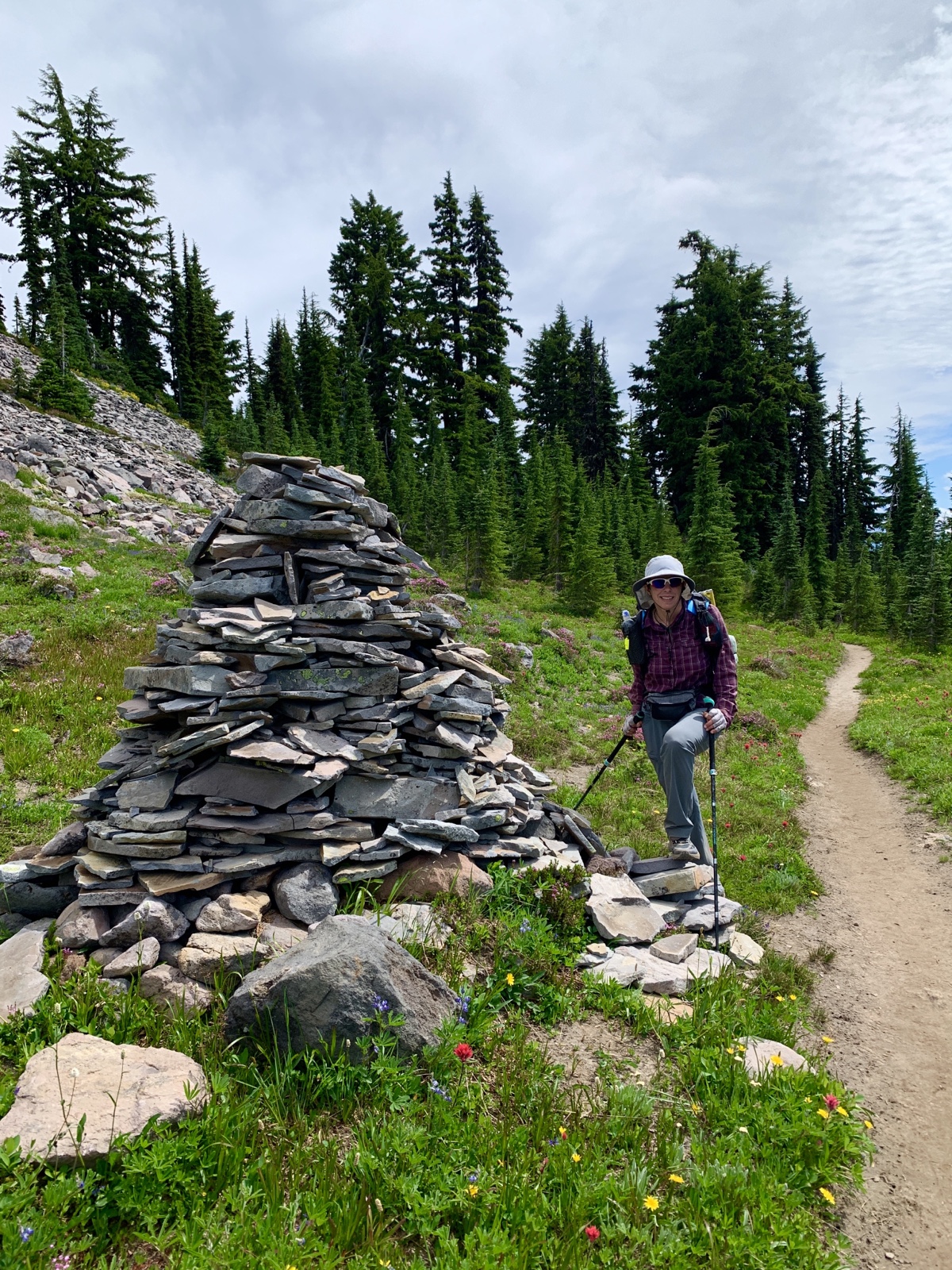 We knew there was a snowfield ahead at the top of the next climb, with an alternate route that climbed up Old Snowy Mountain.
Reports from people varied, and we weren't sure whether we should do the snowfield or the extra climb.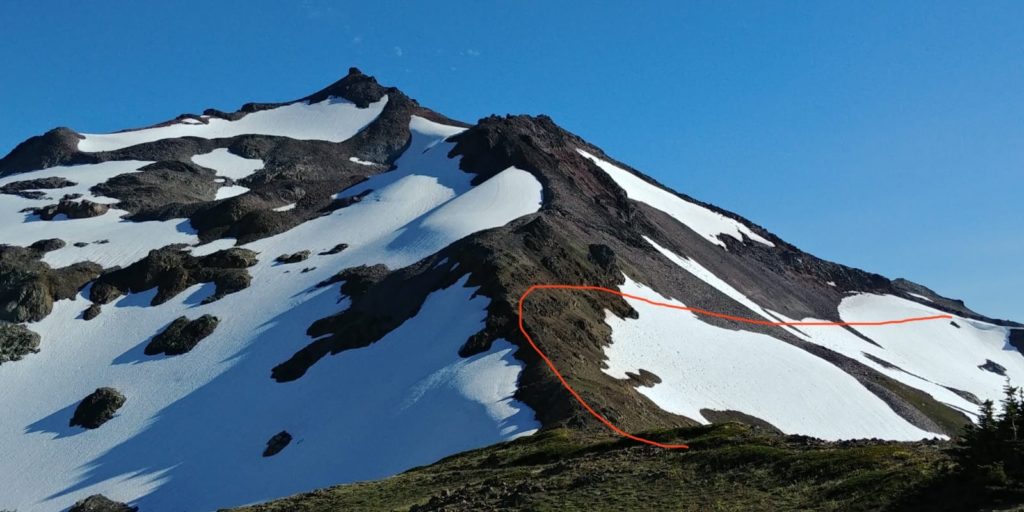 Since it was afternoon and by now 4pm, we tried the snowfields. We had to be careful but it wasn't too slippery. Just ahead of us a rock avalanche came down the slope so we really wanted to get across quickly. We thought that was the worst part … snow and scree. But we didn't know that the famous Knife's Edge lay ahead!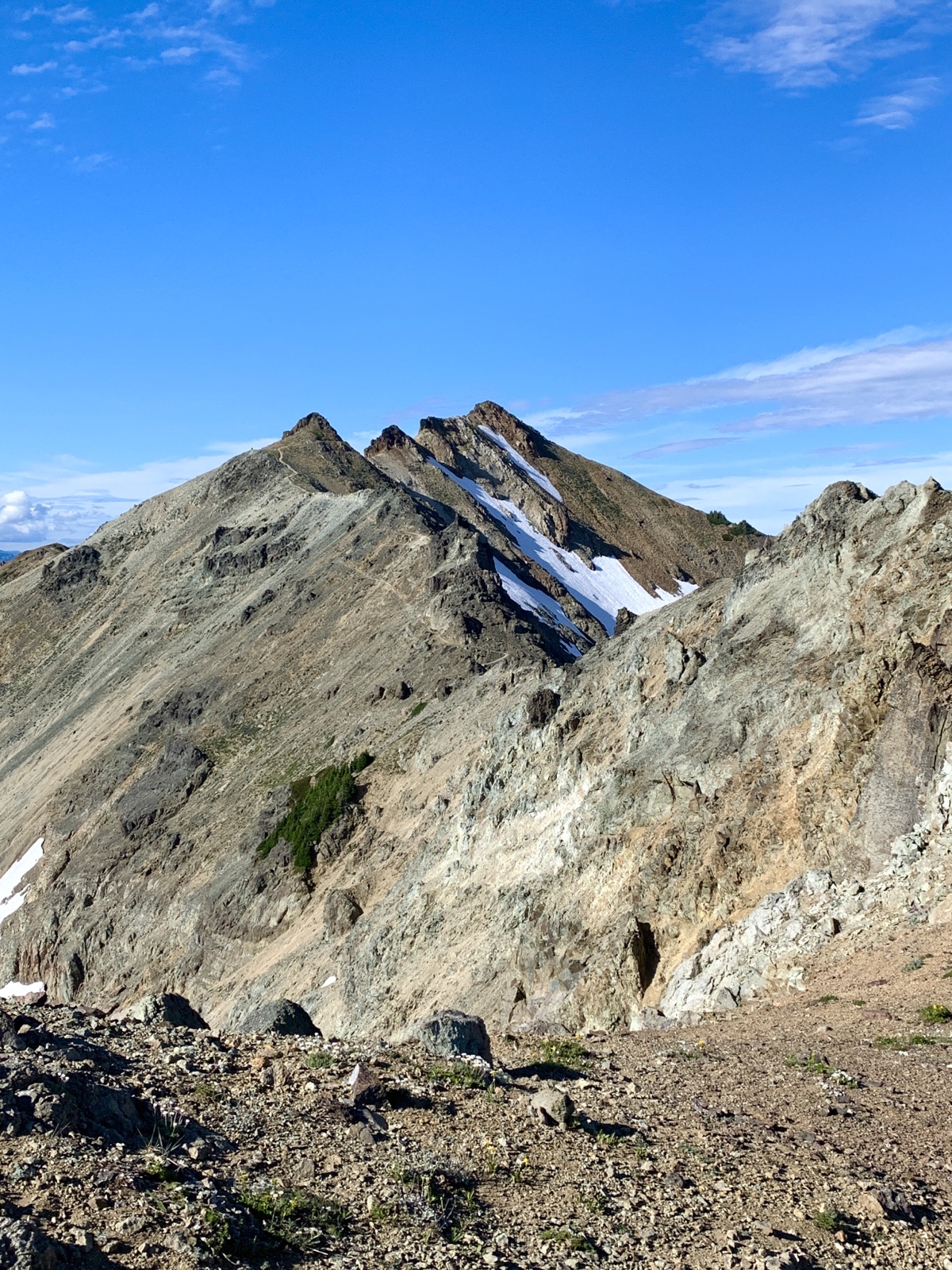 Somehow I was certain this was north of White Pass. Instead we had to drag our tired bodies over this very exposed and windy ridge, with scary traverses and slippery loose rocks. Just try to follow the trail in the pictures! I didn't like getting blown around by the wind on top of that spine so couldn't wait to get down again.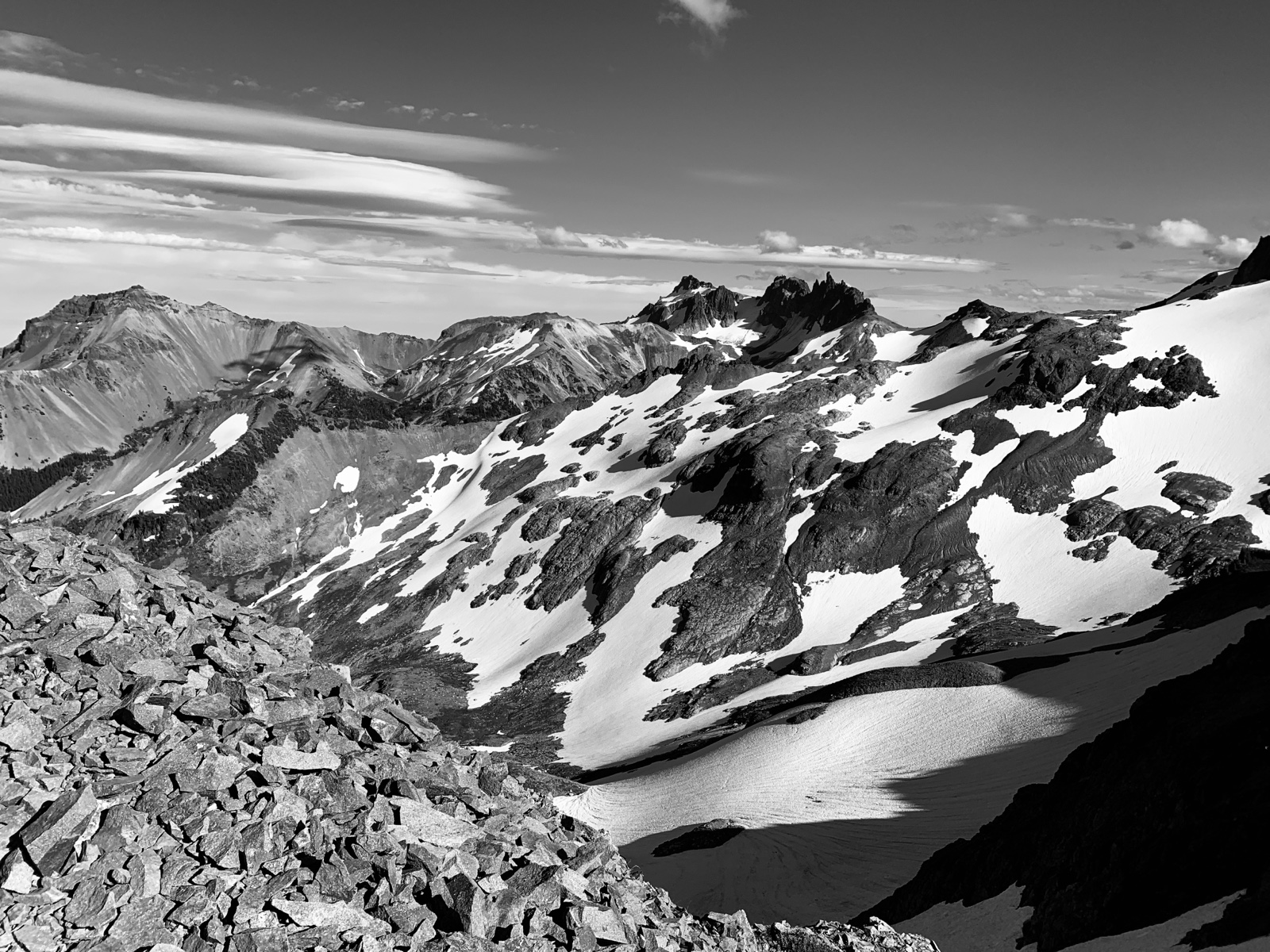 We finally arrived in camp st 7pm. Hungry! Our campsite is just next to the first trees, the wind is still blowing and it might be a cold night. By doing 15 miles today we only have 15 left tomorrow to White Pass. We both can't wait for a bed and salad and extra food!!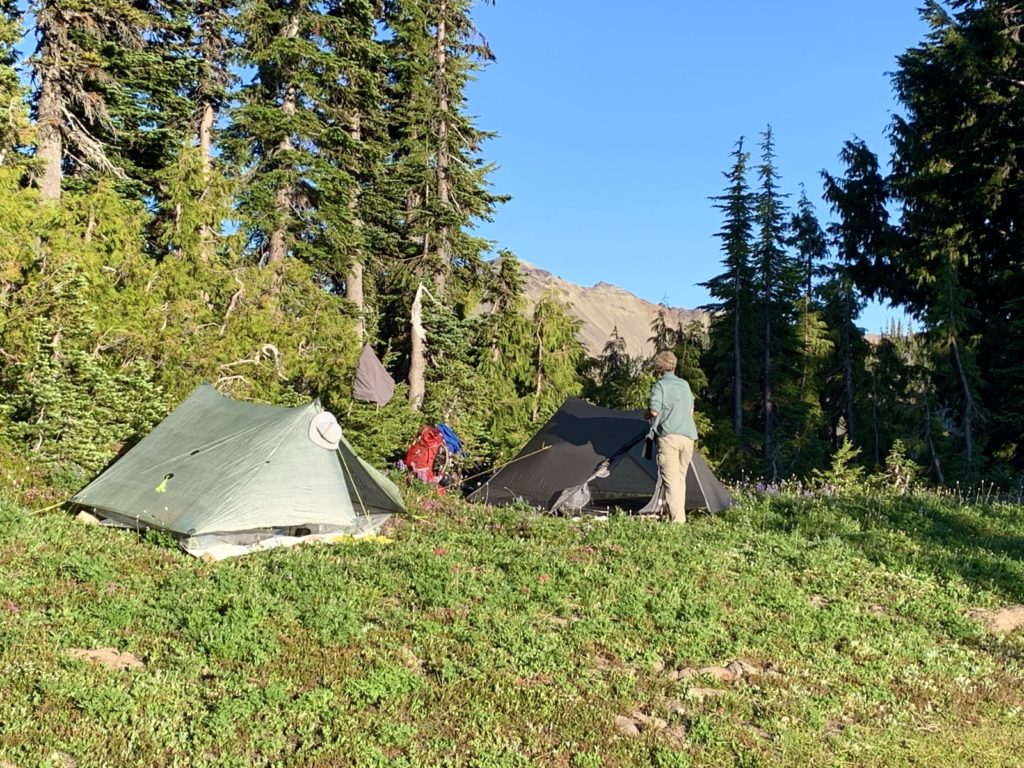 Please consider leaving a comment on any of the posts … that way I see you were part of the journey when I go back to these posts in the future!