After a leisurely morning at the Packwood Inn, the owner's son drove us to Chinook Pass around 9am. A last shower, a last coffee that is not instant 🙂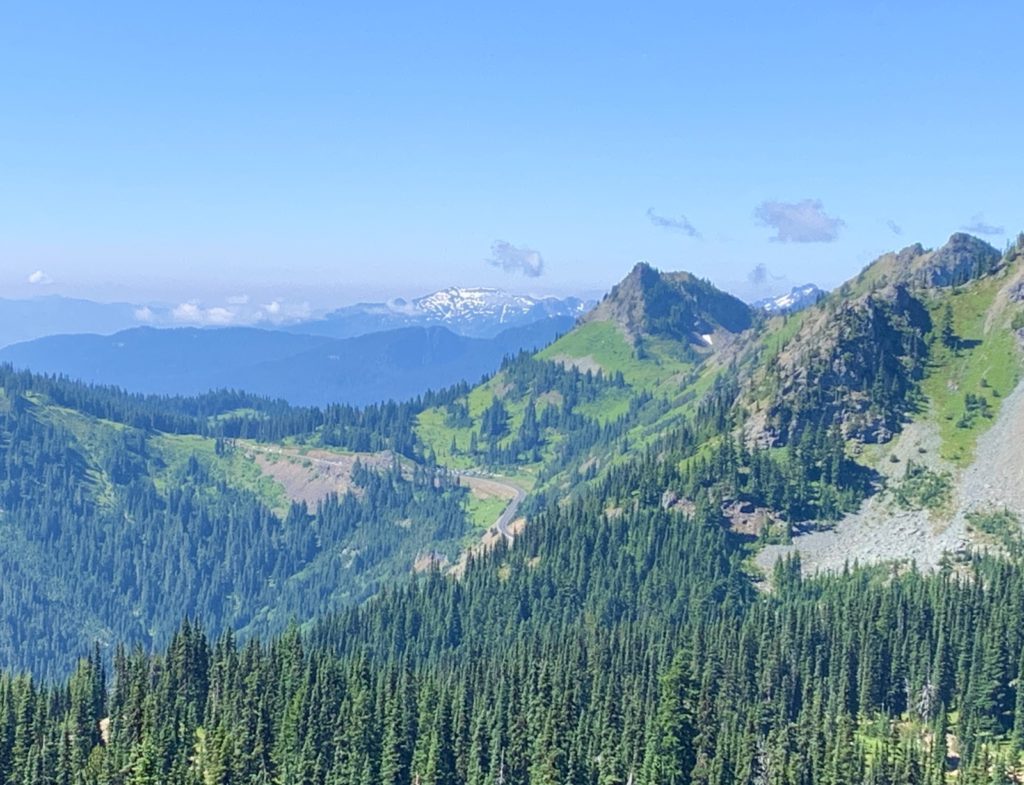 The pass is within Mt Rainier National Park and the mountain followed us all day. With lots of day hikers, we started climbing on another sunny and hot day. However, we are expecting a storm for tomorrow with rain and thunderstorms! Hopefully it won't be too bad …
The wildflowers are still beautiful …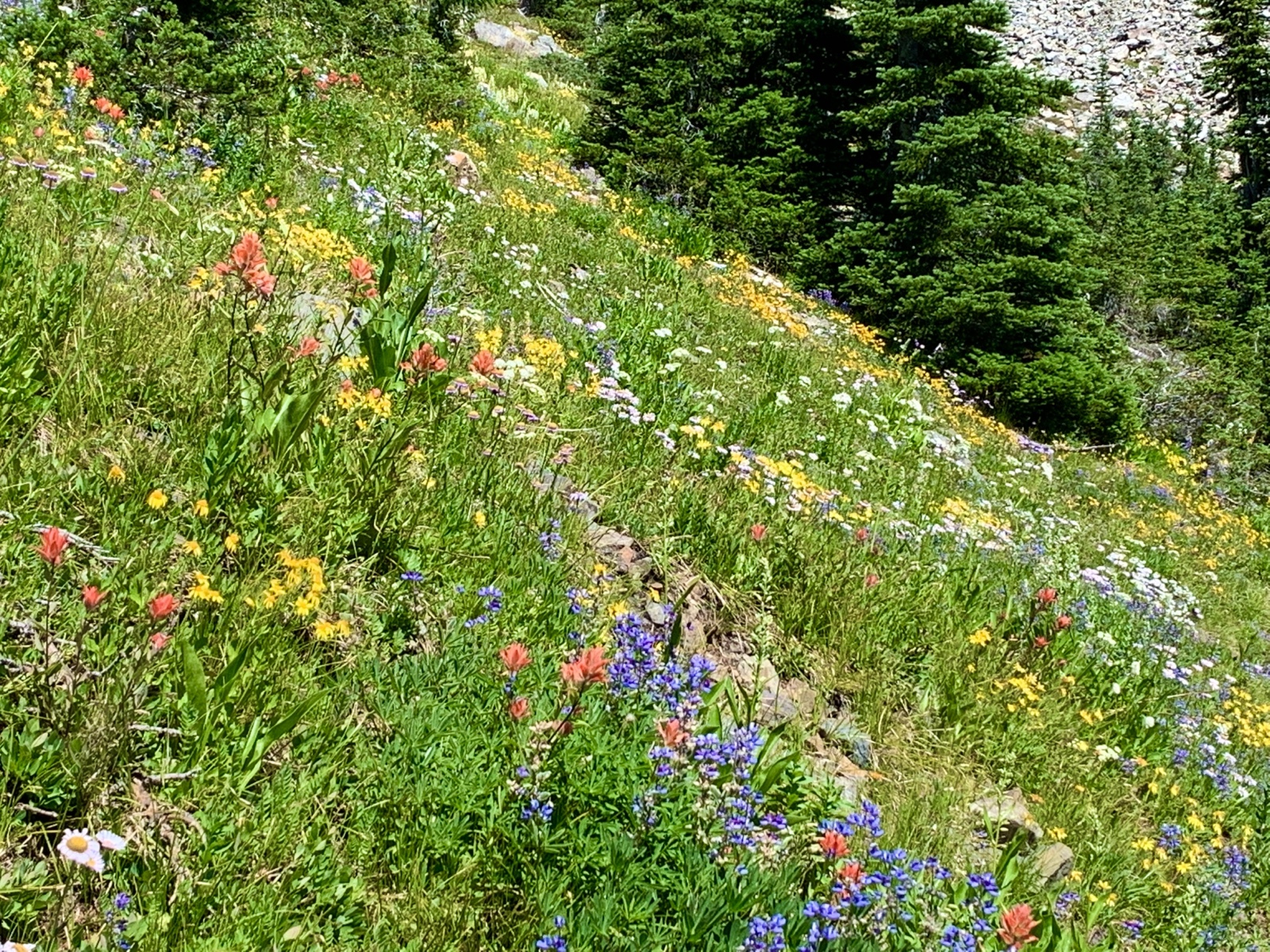 … and we got a good look at Crystal Mountain ski resort, walking on the opposite ridge for quite some time.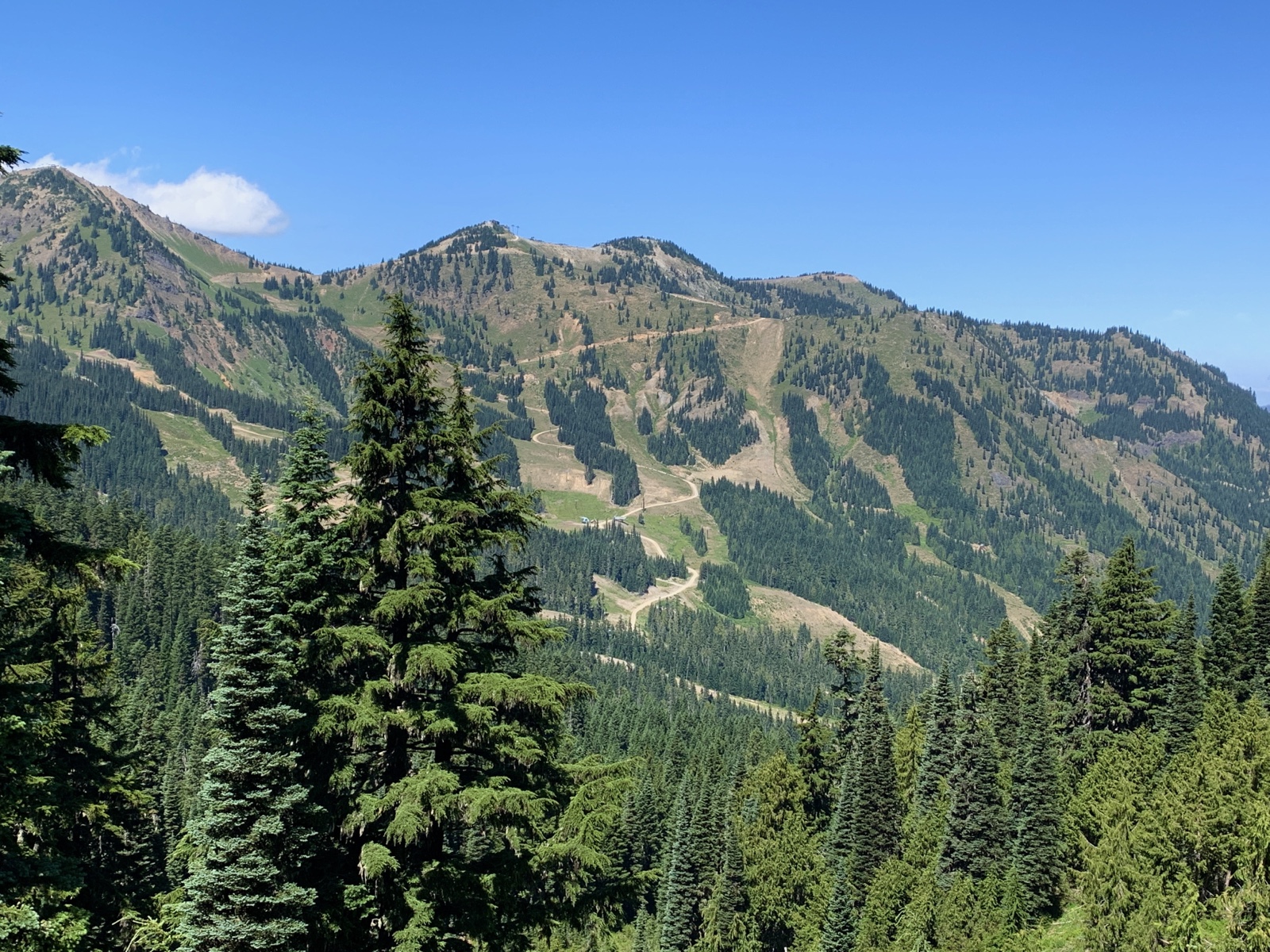 Another hiker told us the gondola was running to the restaurant on top … tempting but too much of a detour!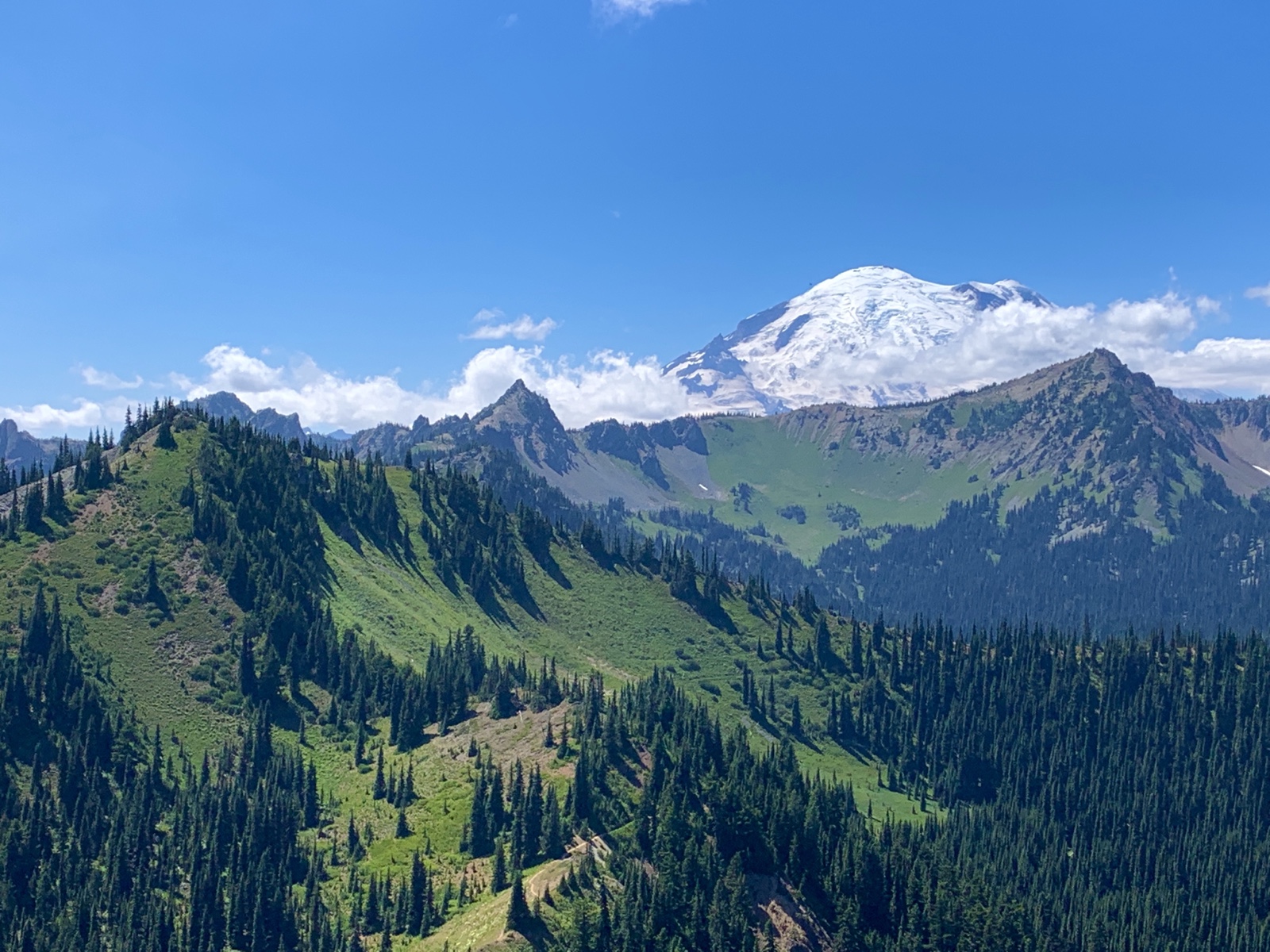 Mostly the trail sidelined the mountains with only the first 3 miles being a steep uphill. We entered a large burn area and followed the recommendations of the guide to find a campsite that is safe within unburned trees.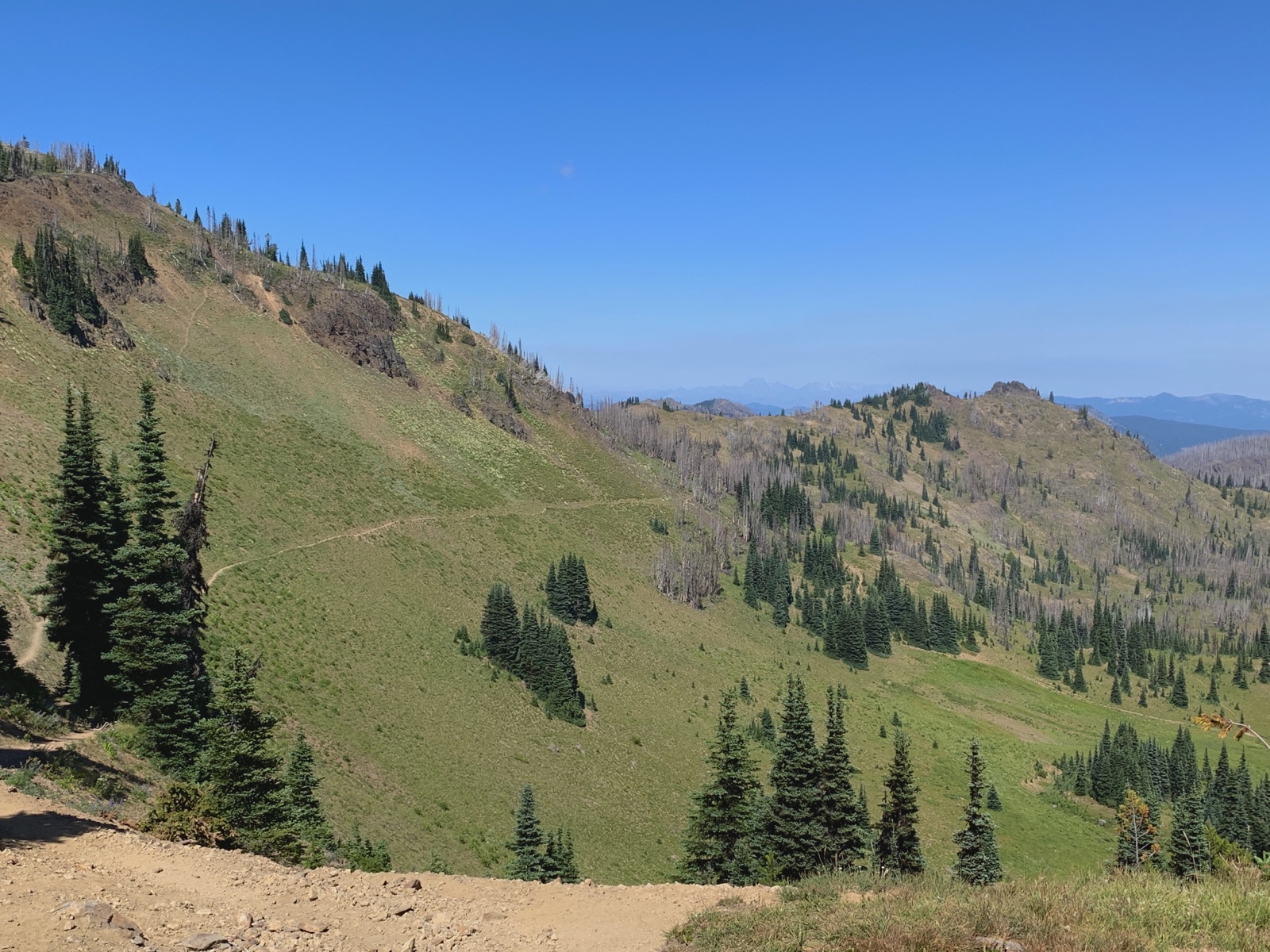 We are camped at Martinson Gap, getting ready for potential rain. The last water source was 3 miles back so we had to carry a full load of water (plus still full food bags) to this site. Heavy!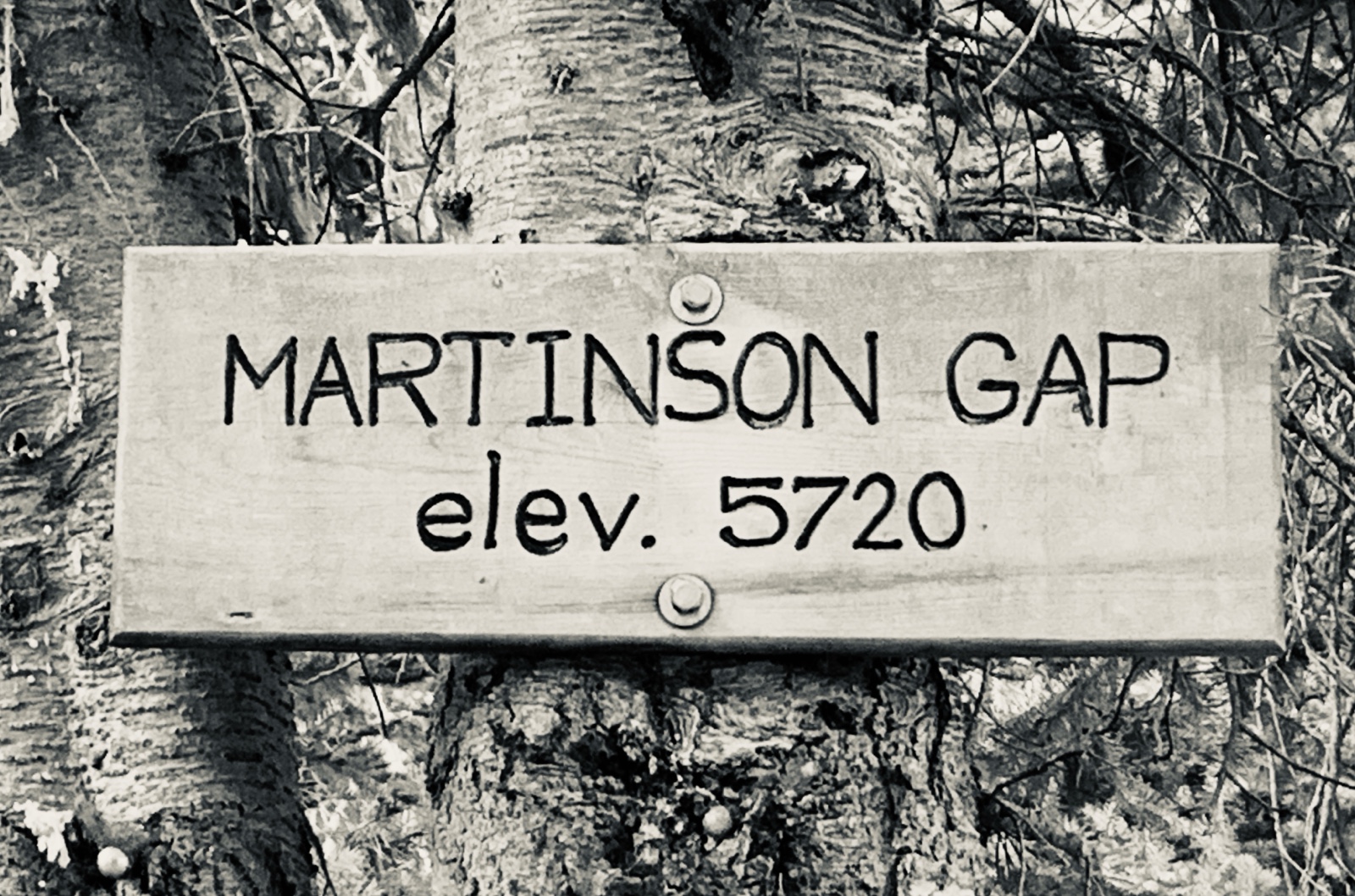 Let's hope for the best for the night and tomorrow!