I wanted to share a few pictures from various shorter (non-camping) hikes around the Methow Valley. Between the longer trips, it's always great to go back to my favourite hikes in this area. The weather has warmed up now and we switched to "avoiding the heat" while we have so far bundled up at higher elevations.
July 7
I hiked up Cutthroat Trail (off Highway 20 near Washington Pass) with my full pack, hoping that past the lake (where everybody goes!) there would be a good campspot somewhere (maybe in the meadow half way up).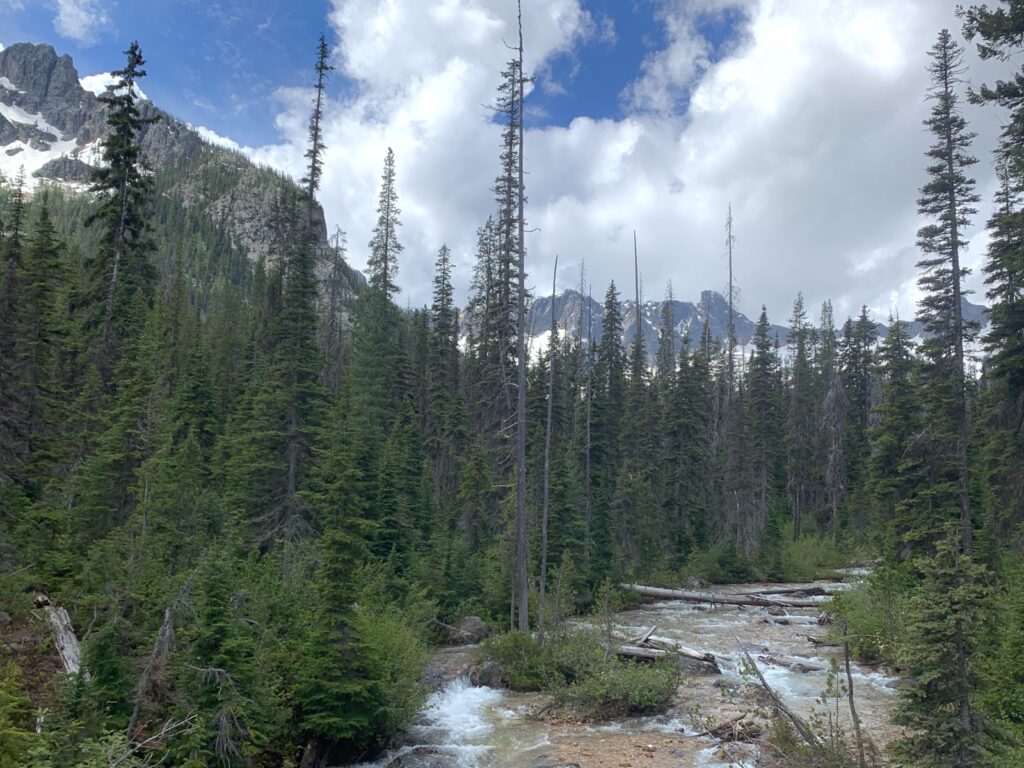 However, soon after the lake turnoff there was more and more snow (and no bare patches under trees) as well as multiple swollen creek crossings so I turned around after the first crossing and headed back down the highway towards Mazama.
I stopped at Cedar Falls to have a look at the area where the large Cedar Creek Fire started last summer.
The trail has been cleared and repaired to the falls. Walking in the orange burn is eerie.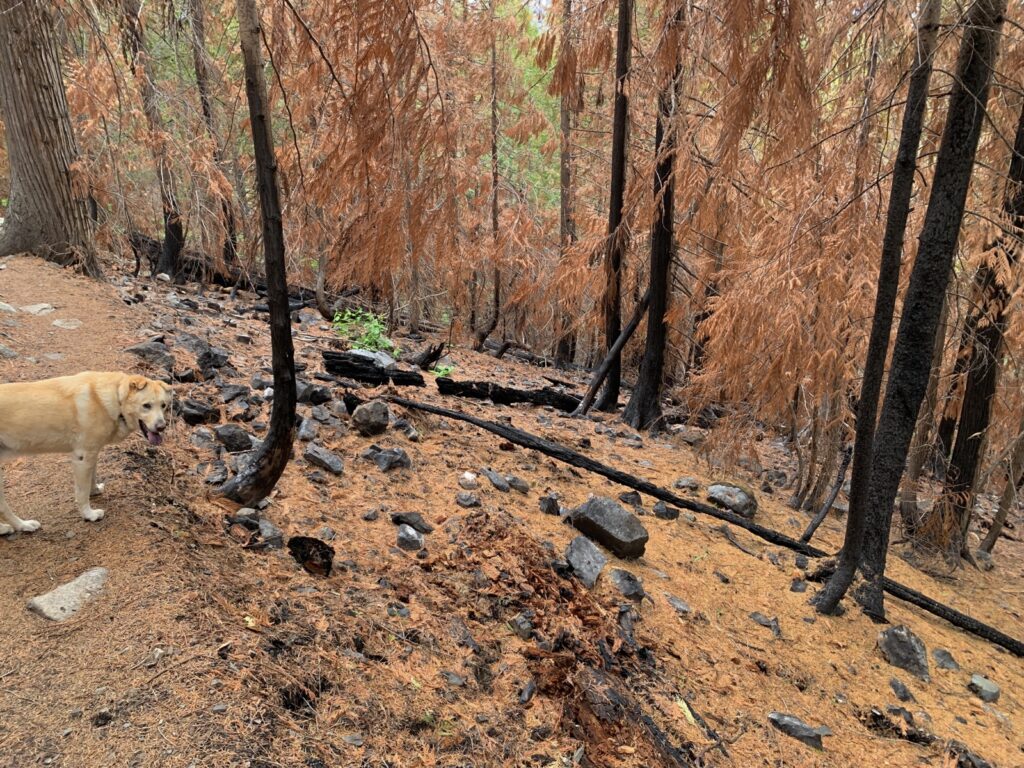 On the way down, the view across the valley to Goat Peak opened up!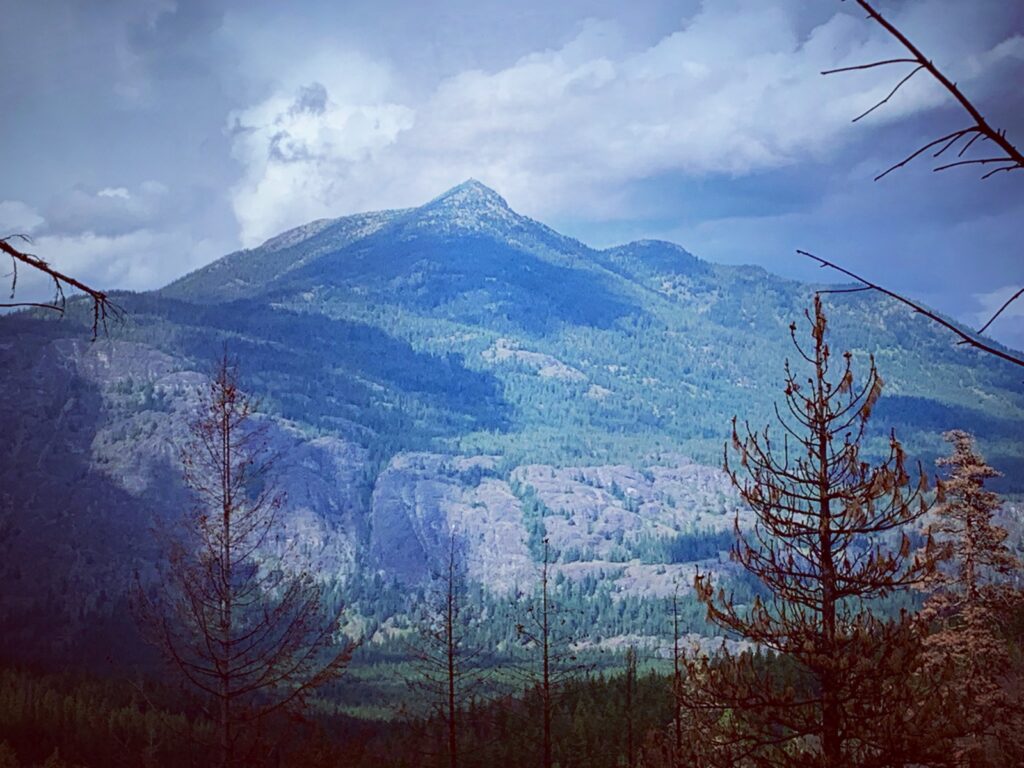 I headed through town and up to the Methow Wildlife Refuge. I heard there were some good campspots, and we were not disappointed.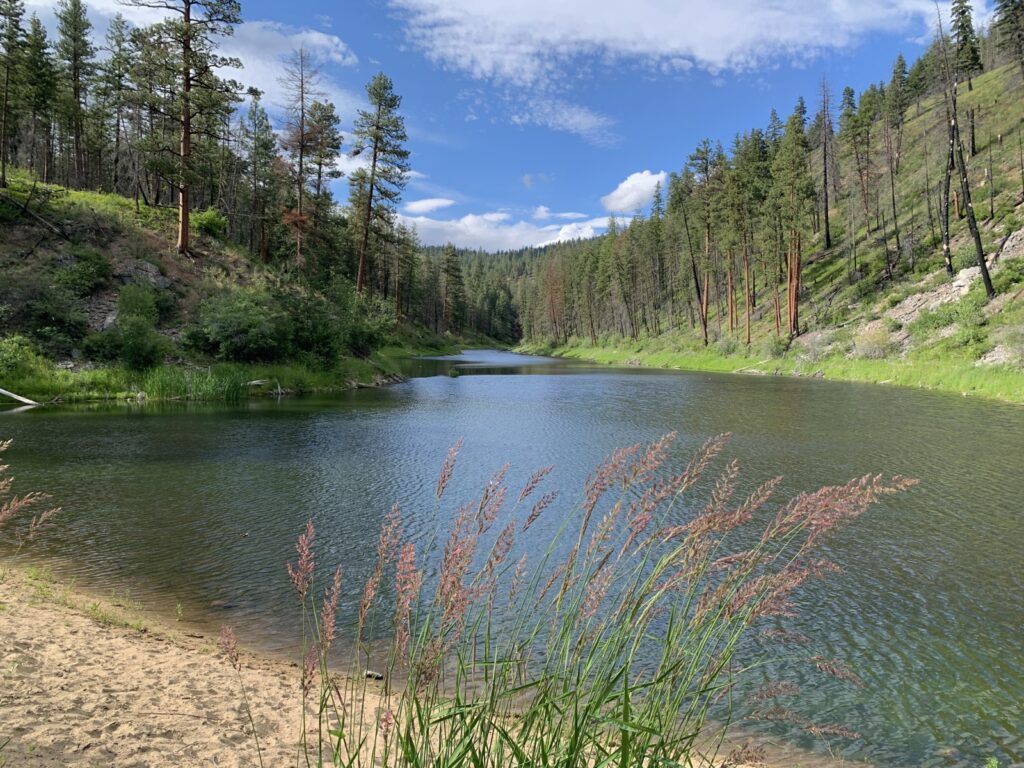 We checked out Cougar Lake (which has a nice sandy beach) and then camped at the nearby campsite (good flat spots, bathroom, super quiet). Great views across the valley from up there!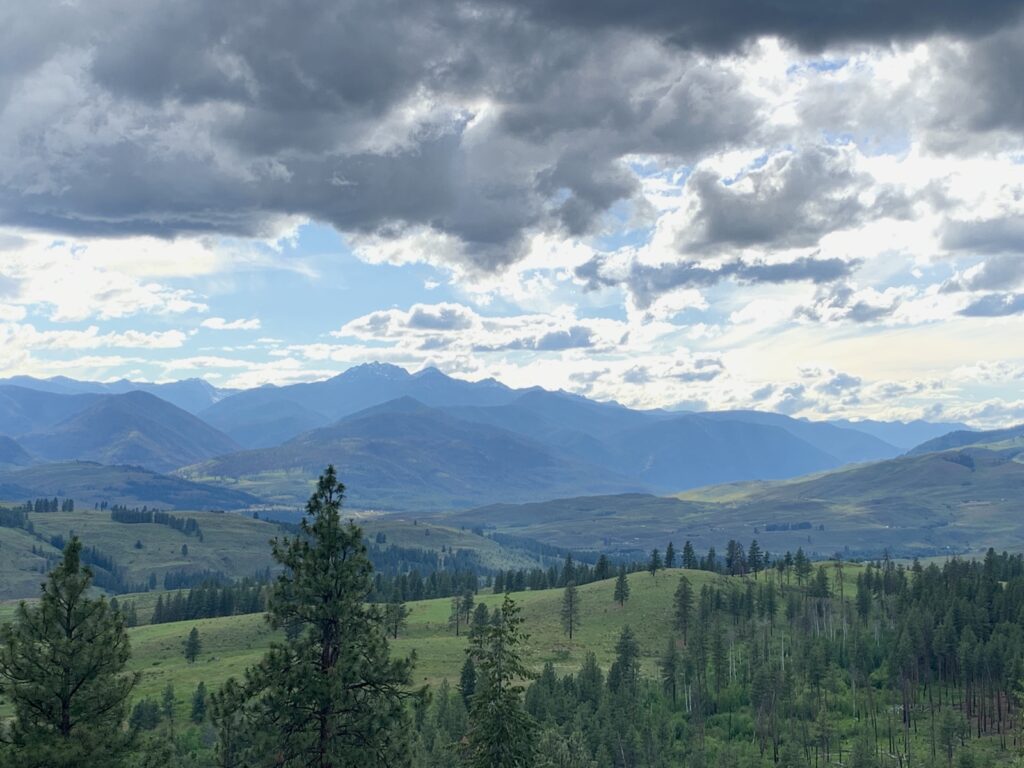 July 13
Jan and I decided to tackle one of my favourites, the hike up Tiffany Mountain.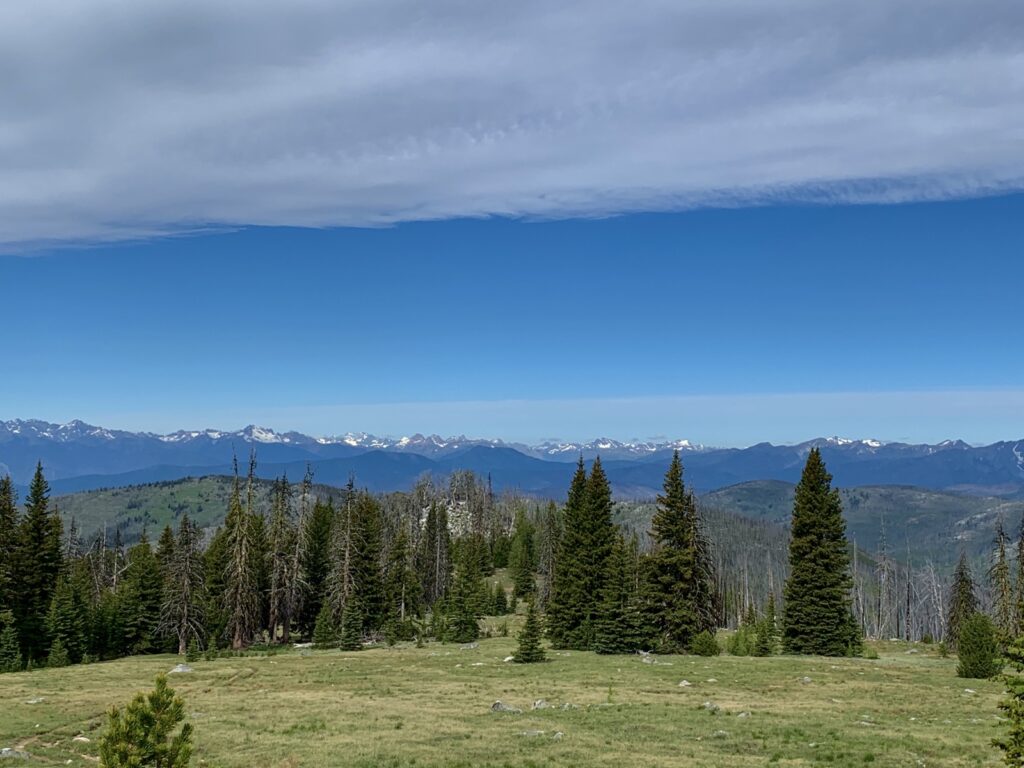 The gravel road up to the start of Freezeout Ridge trail gets a bit rough but we had heard the reports of the trail being snow free and bug free!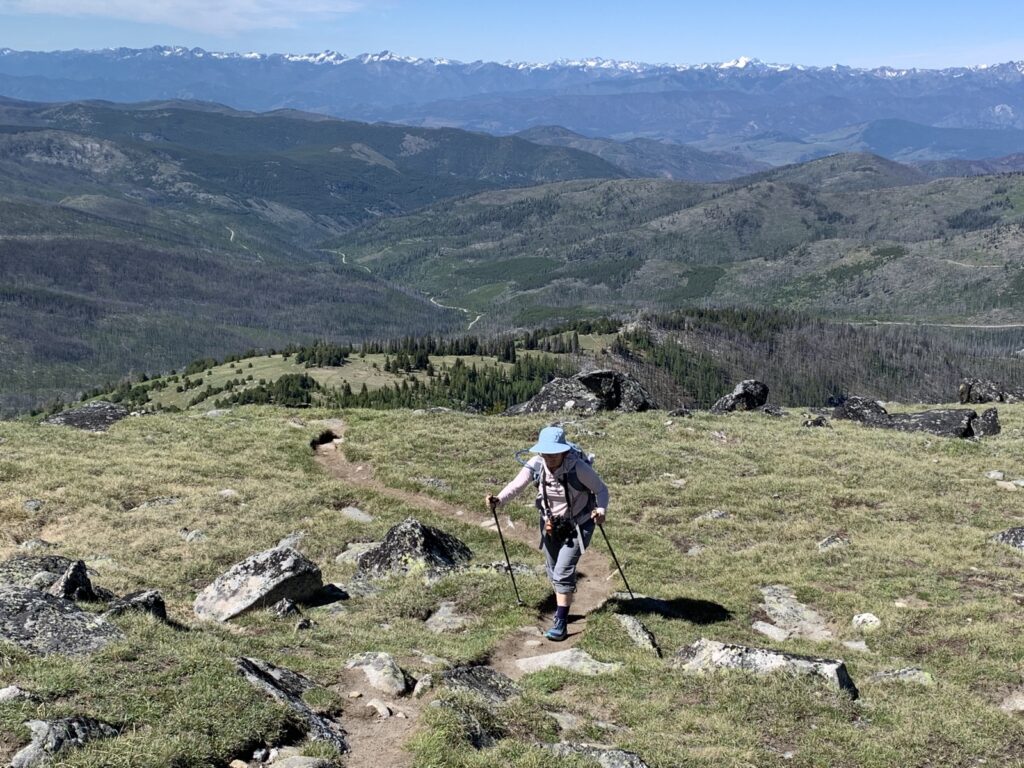 It's only about a 3 mile hike to the top but does gain some elevation (from 6400 to 8242ft at the top).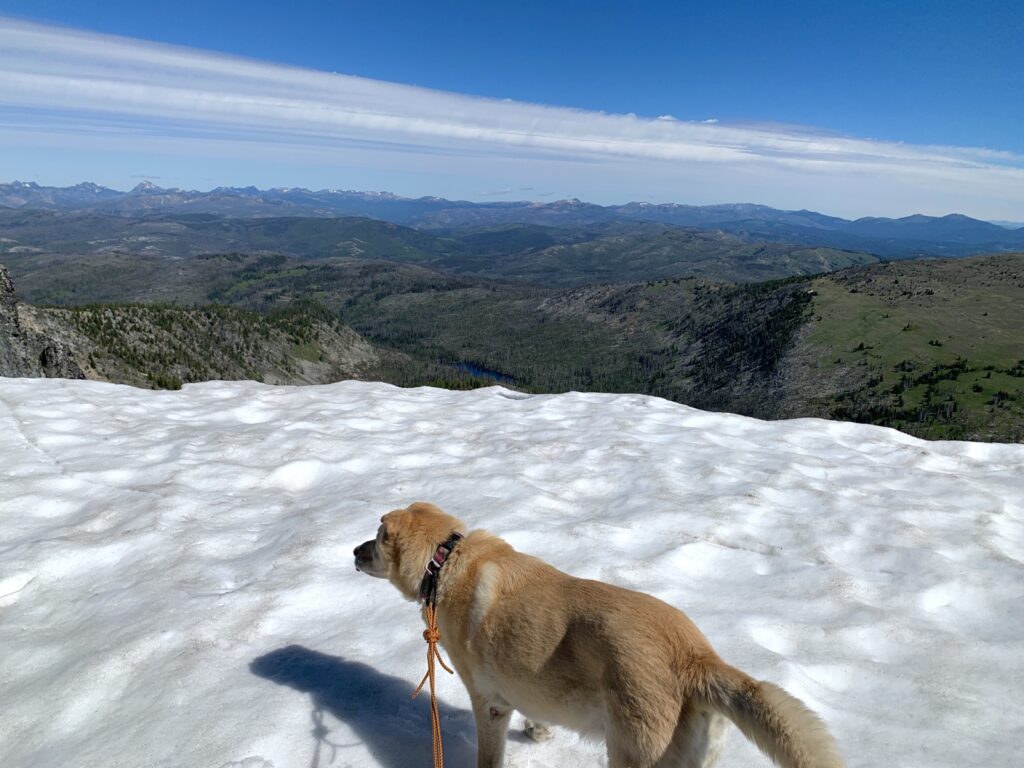 We were smart to start early, not only because it got much warmer later, the sun was also much more draining in the afternoon as well as more people coming up.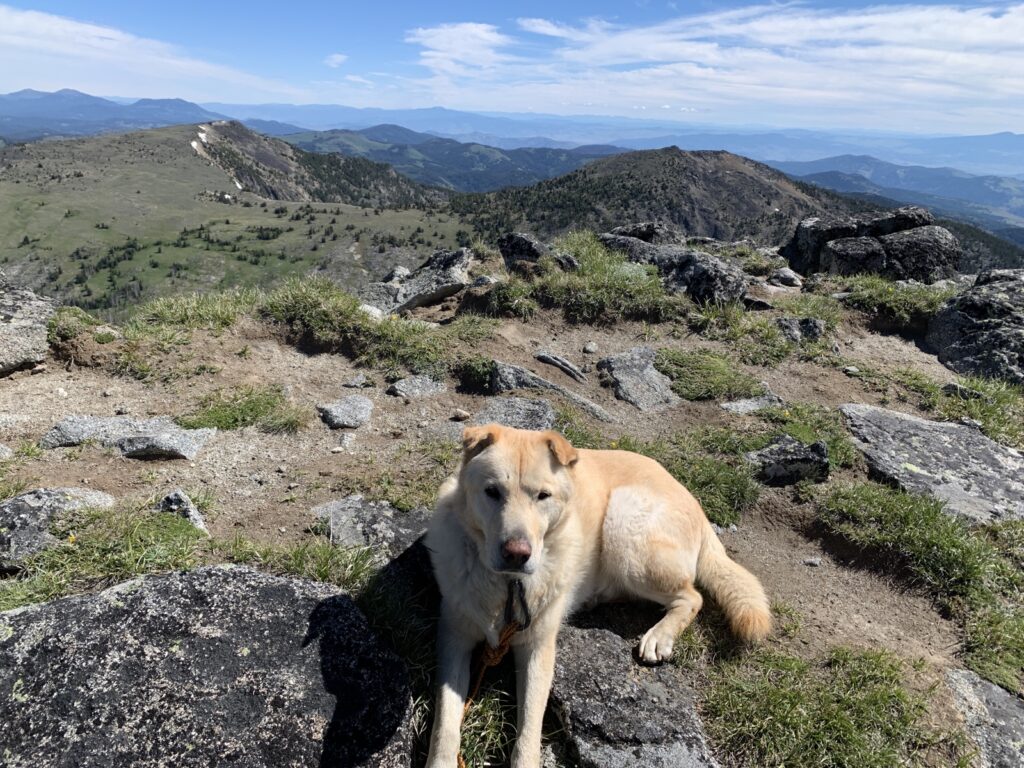 We had the top to ourselves!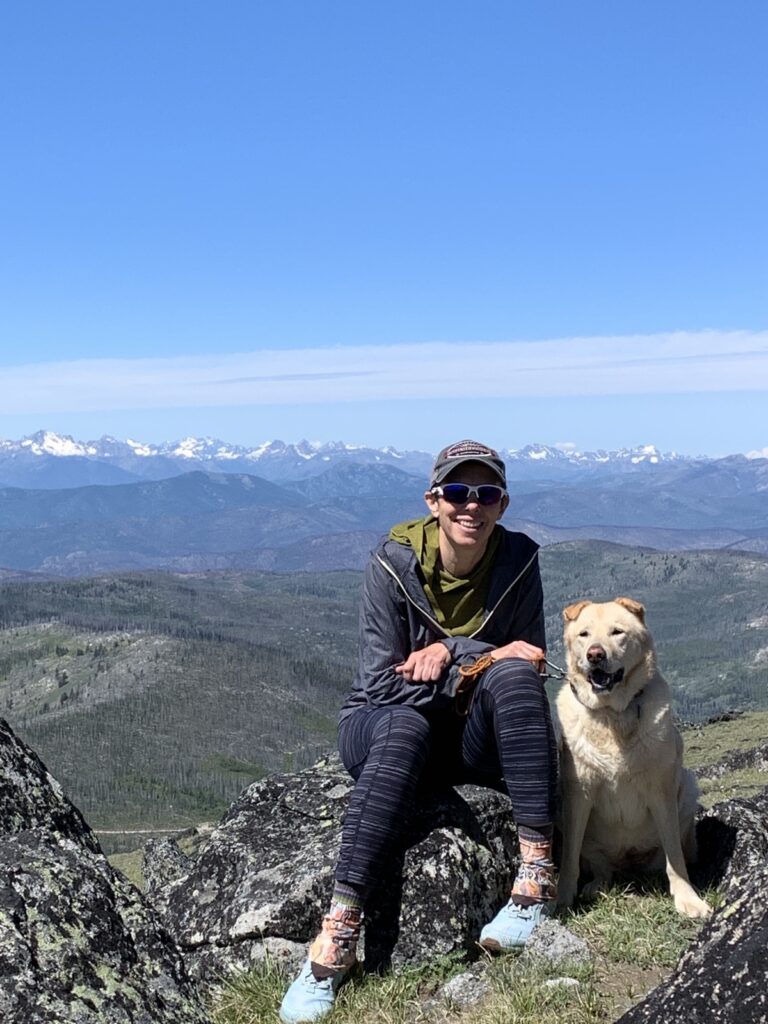 We circled down to Whistler Pass, then back to the car.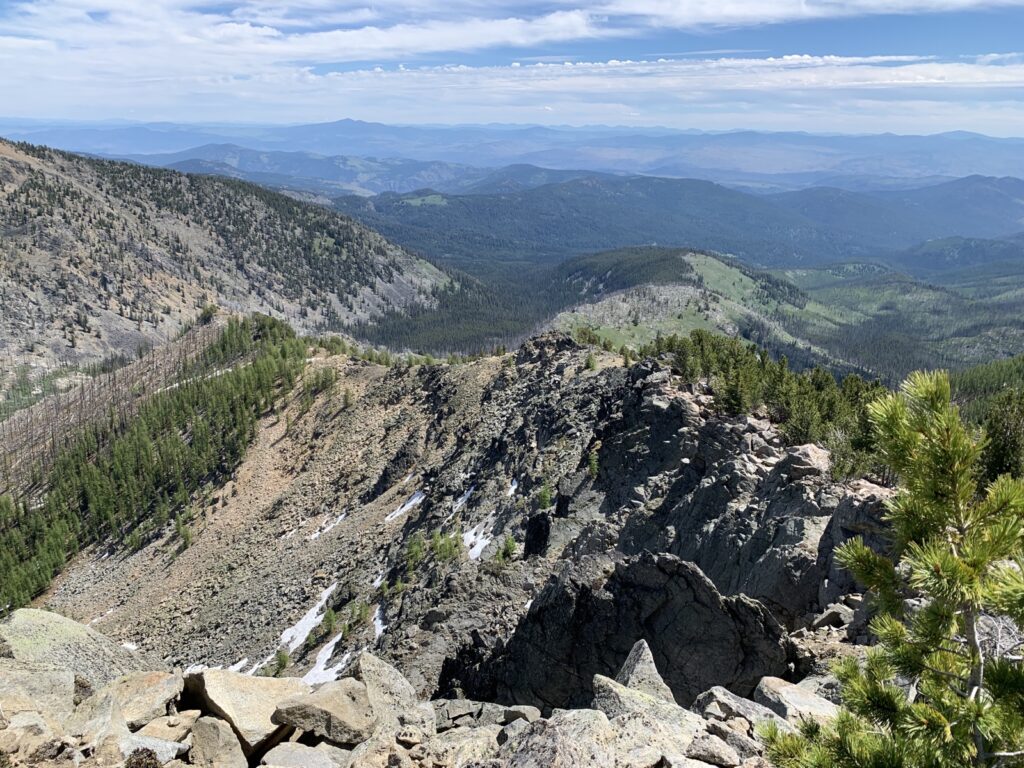 A beautiful outing, lots of breaks, lots of peaks to identify and vistas to take in. You can really see the most recent fire scars from up there too.