What a treat to be hiking with a friend this time! After multiple attempts and many hours of planning, Ron and I coordinated our schedules and made this adventure happen!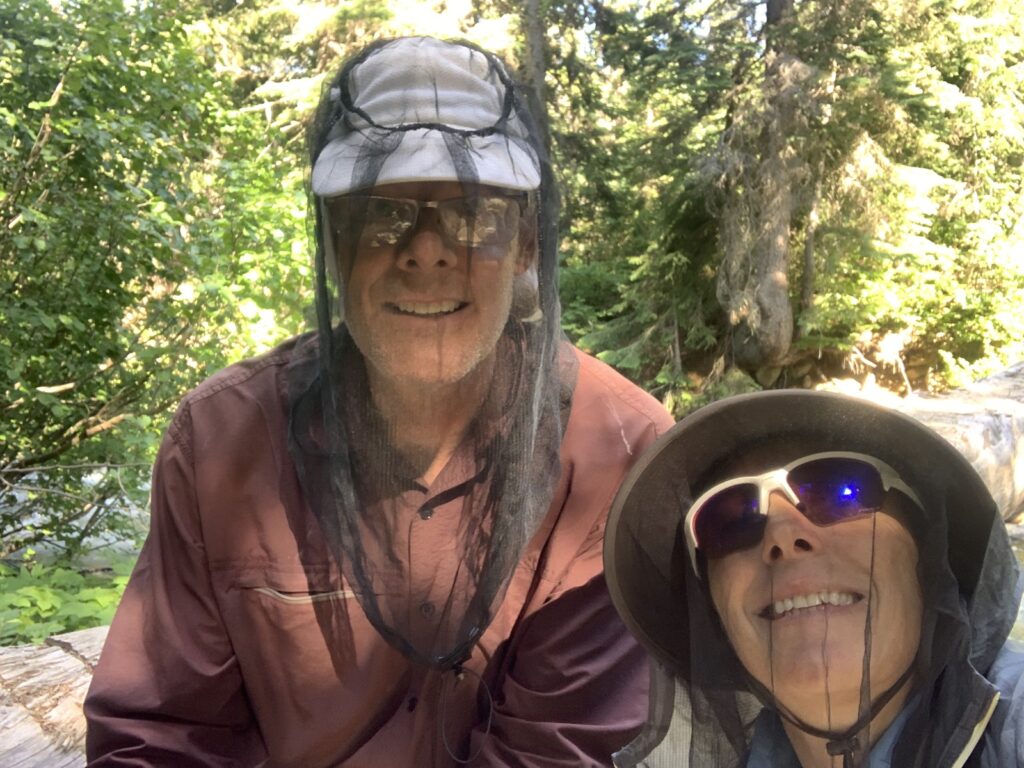 Ron and I met in 2016 when I started the PCT at the WA/OR border heading north but running into snow after a few days. I exited via Trout Lake where I met him. This was our second hiking trip together!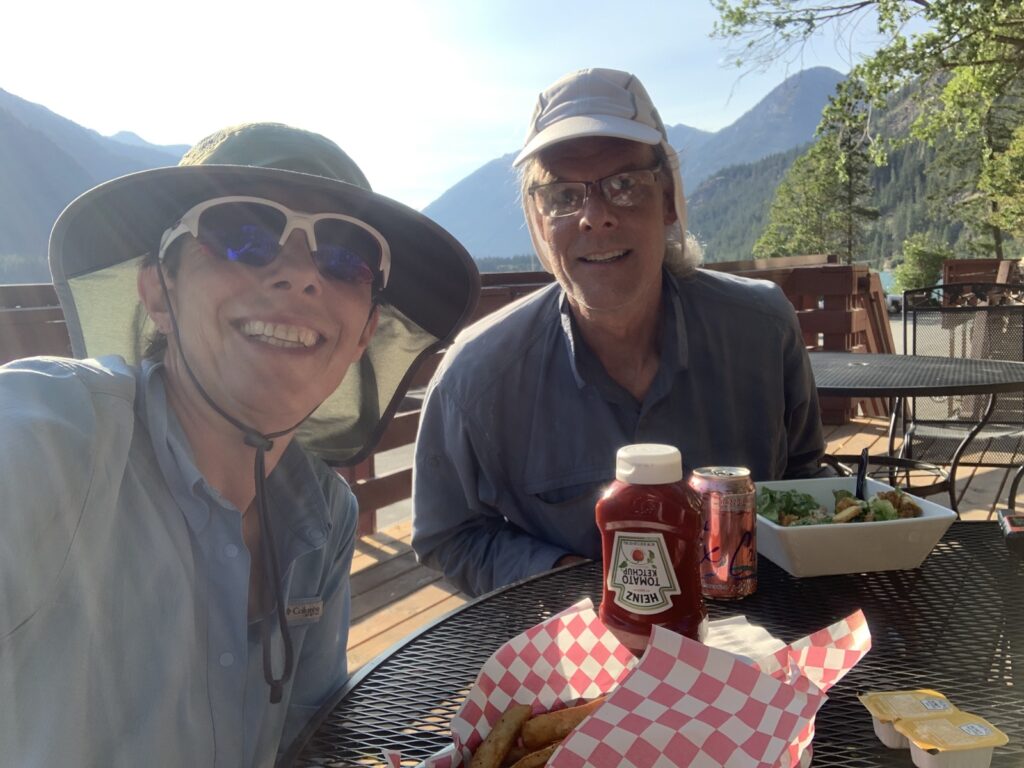 The plan was to hike to Stehekin via Eagle Pass, starting at Twisp River Road. I have taken numerous trails over the crest into Stehekin but the late snowmelt has really delayed trail maintenance and accessibility of the passes.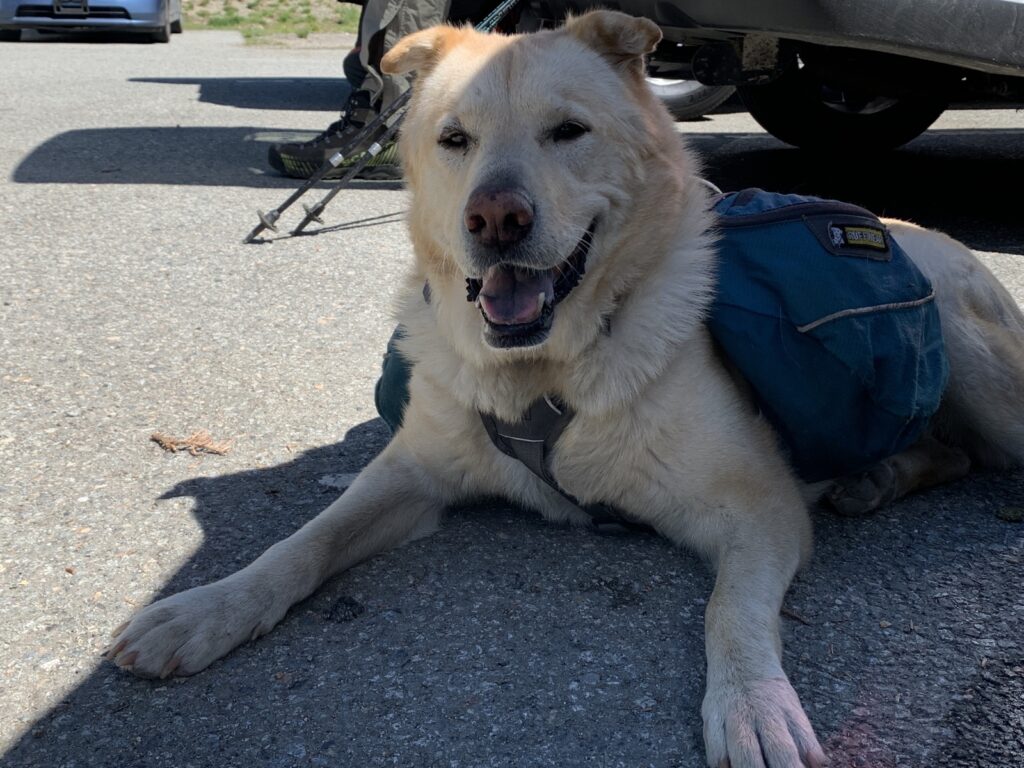 Eagle Creek trail started out cleared of blowdowns for 1.7 miles/2.75km to the wilderness boundary, as per the Forest Service reports. But from the junction with Oval Creek trail (a trail I came back on a few years ago), Eagle Creek trail became impassable. We tried it for a little while before abandoning this route.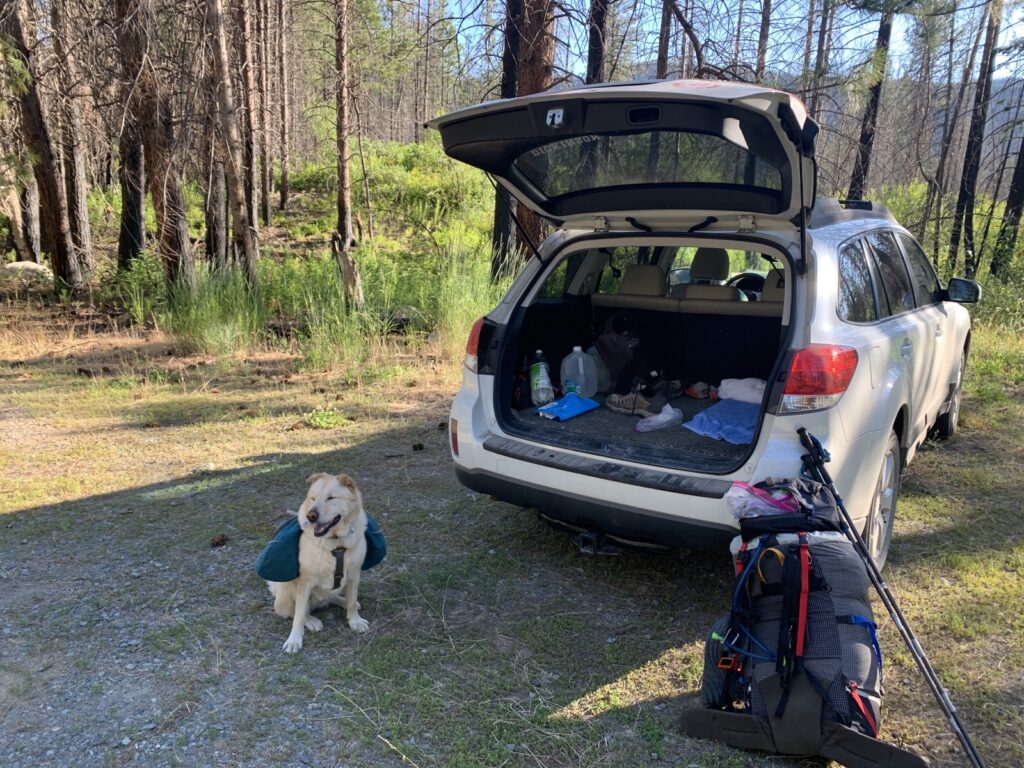 Instead, we drove along Highway 20 to Rainy Pass where the PCT crosses and drops south into Stehekin in 18.5 miles/30km along Bridge Creek (stopping at the ranger station in town as well as the Mazama store, of course).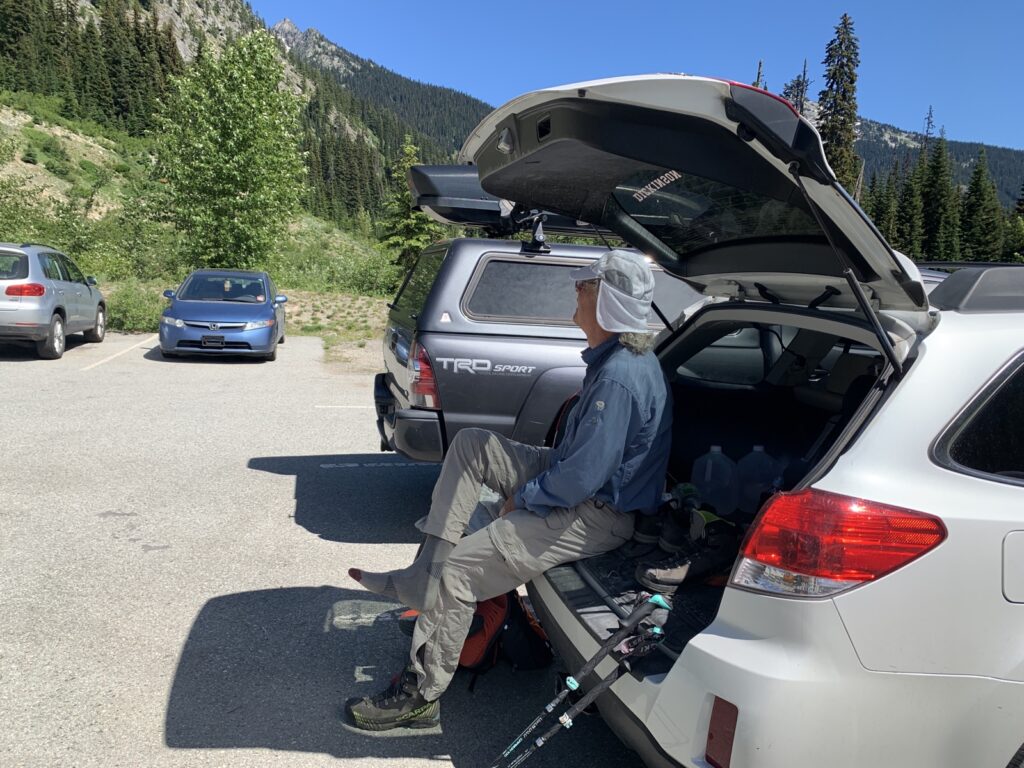 Seeing an old friend I followed for so many miles before is always exciting!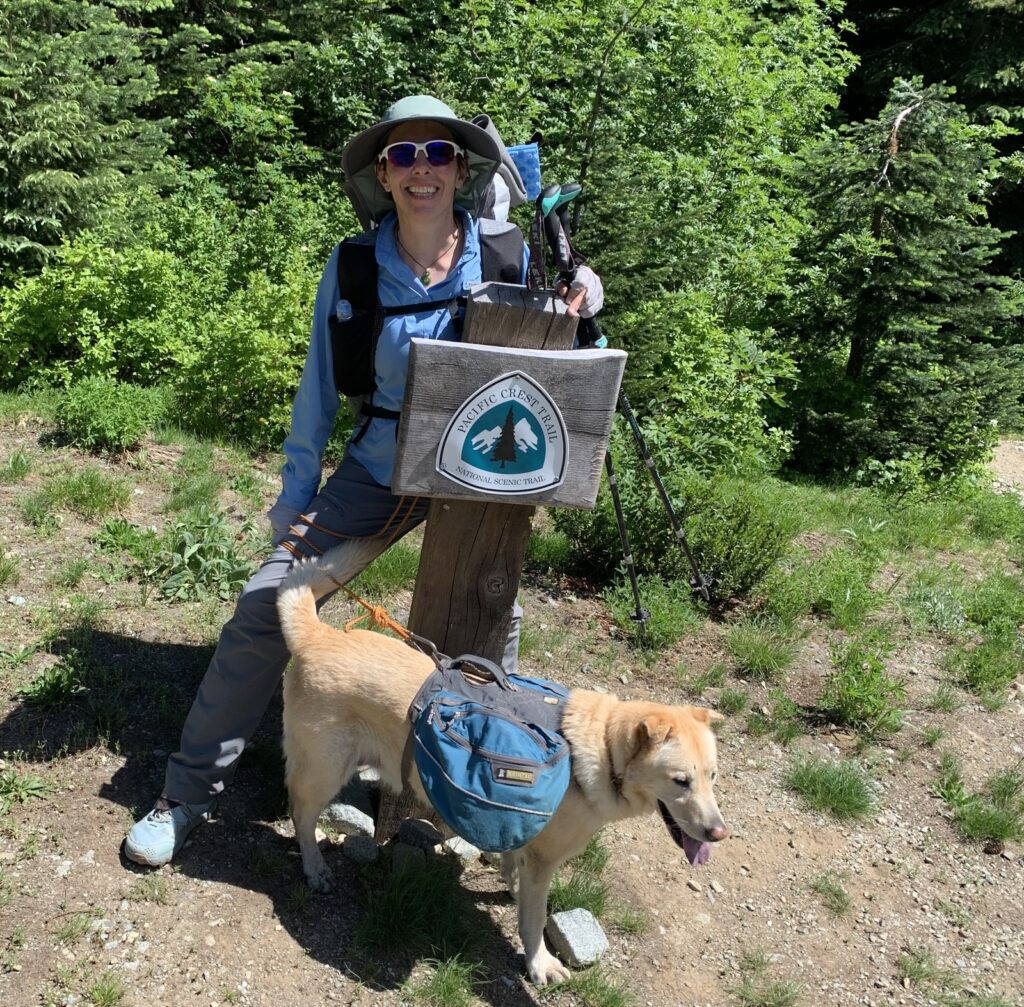 Since it was already later in the day, we camped only 3.3 miles/5.3km from the highway at Fireweed Camp.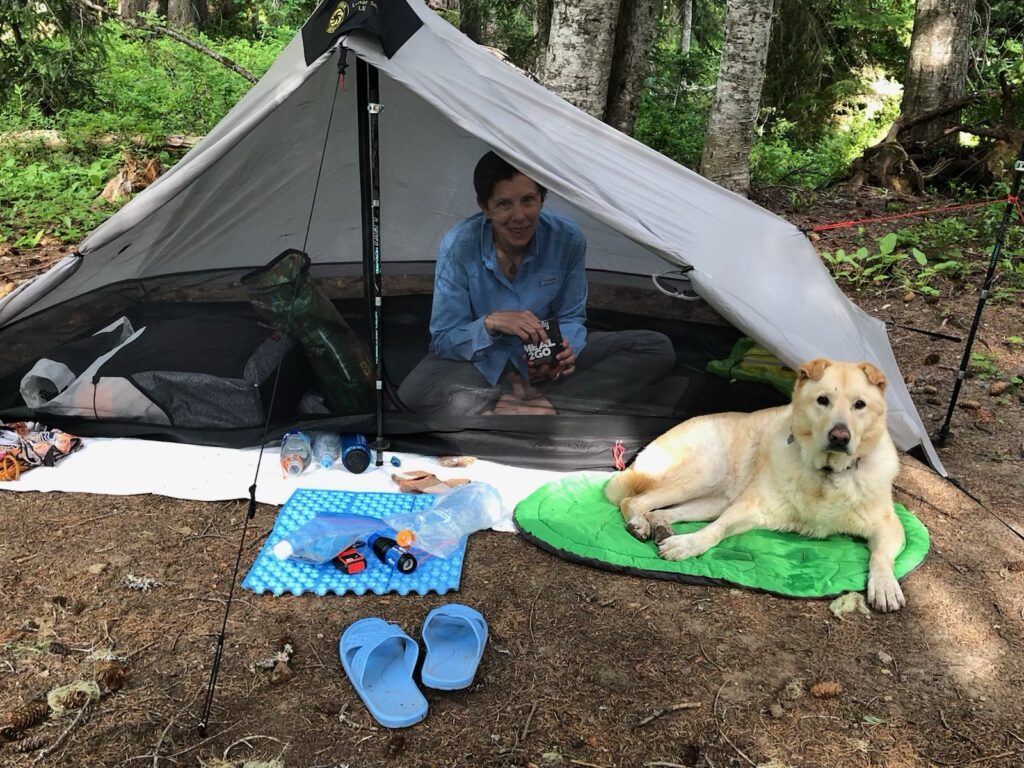 It has a nice setting with plenty of water, flat spots and a composting toilet!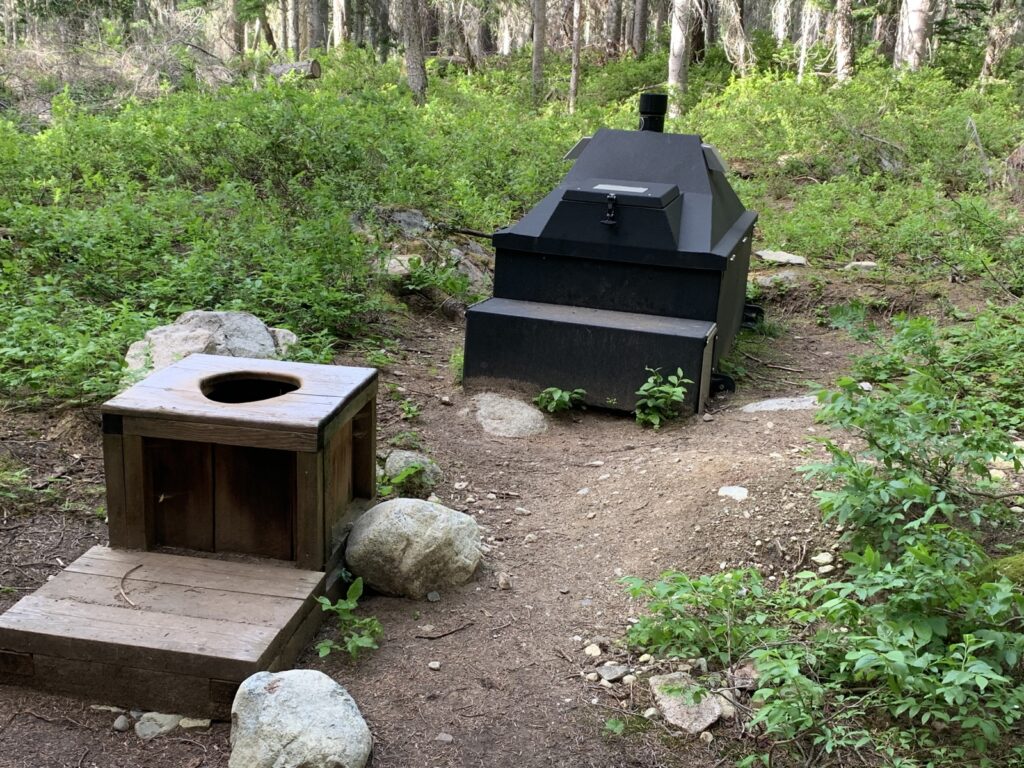 A group of "kids" and a few other scattered tents still gave everybody plenty of space and quiet.
To get to the camp, we had to navigate this beam over the roaring creek (too strong to ford). The human is more hesitant than the canine here!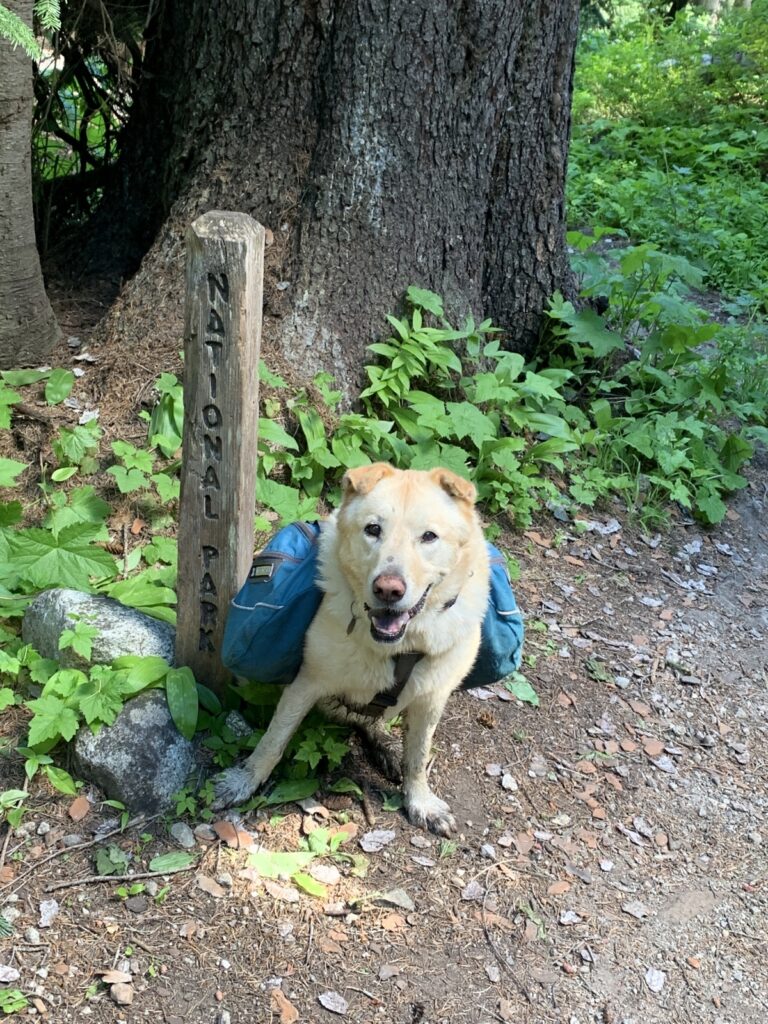 The next day, we continued along the PCT southbound, enjoying the views.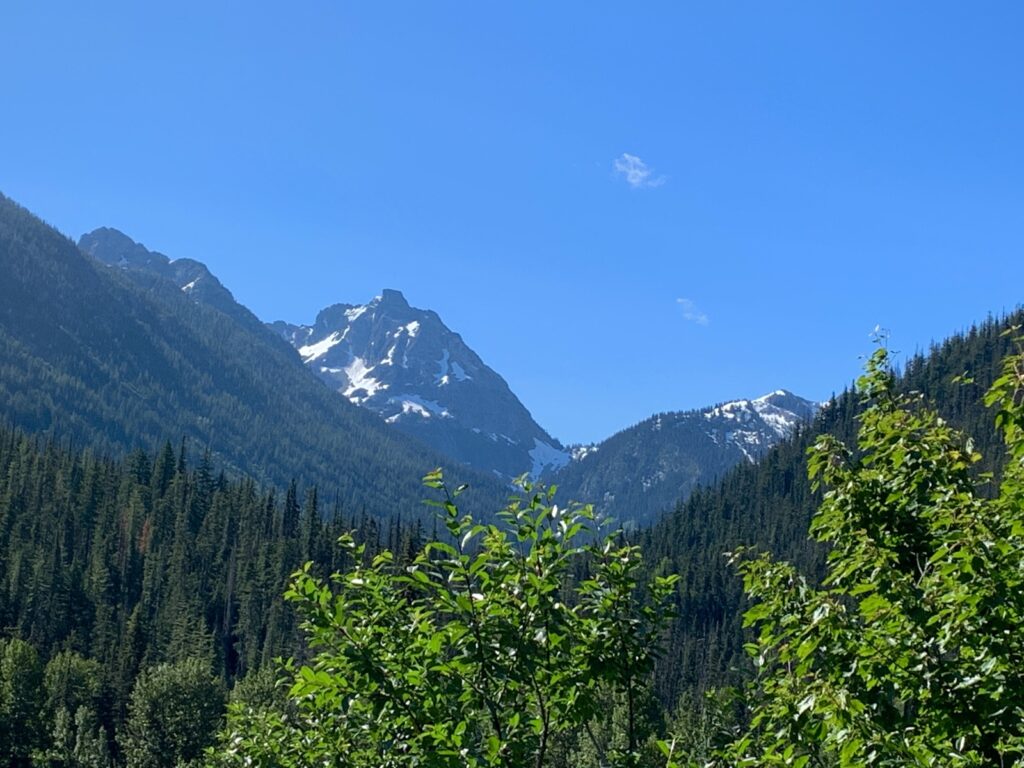 It was still brushy and green on the trail.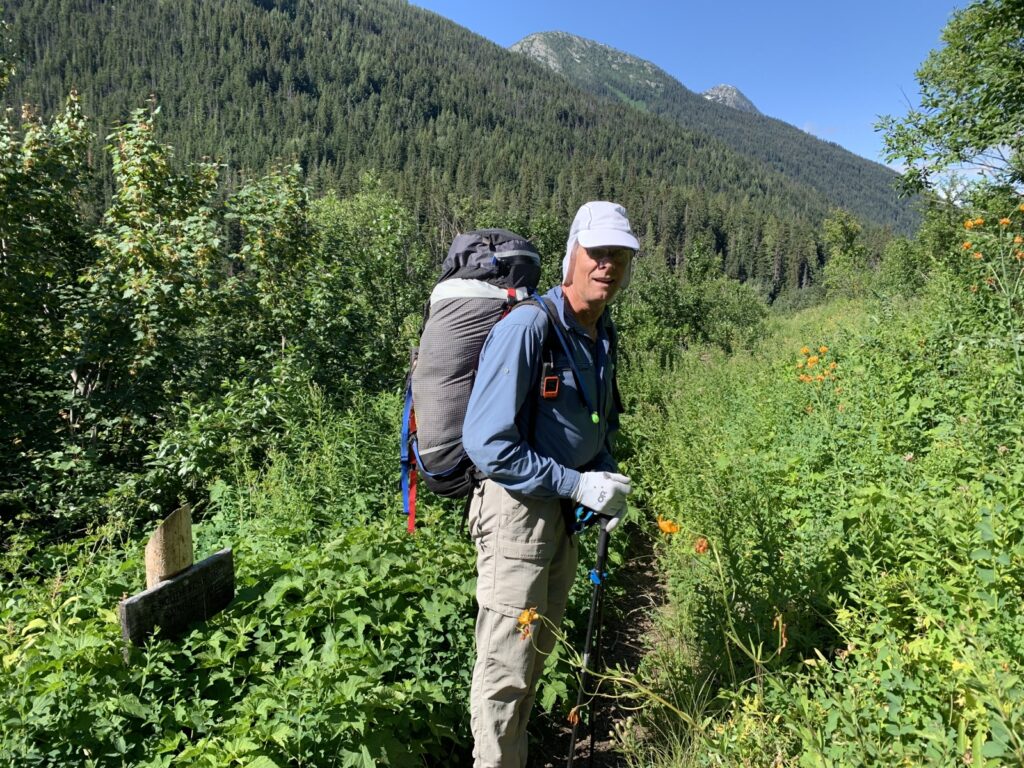 It was getting warm but we found plenty of shade and water!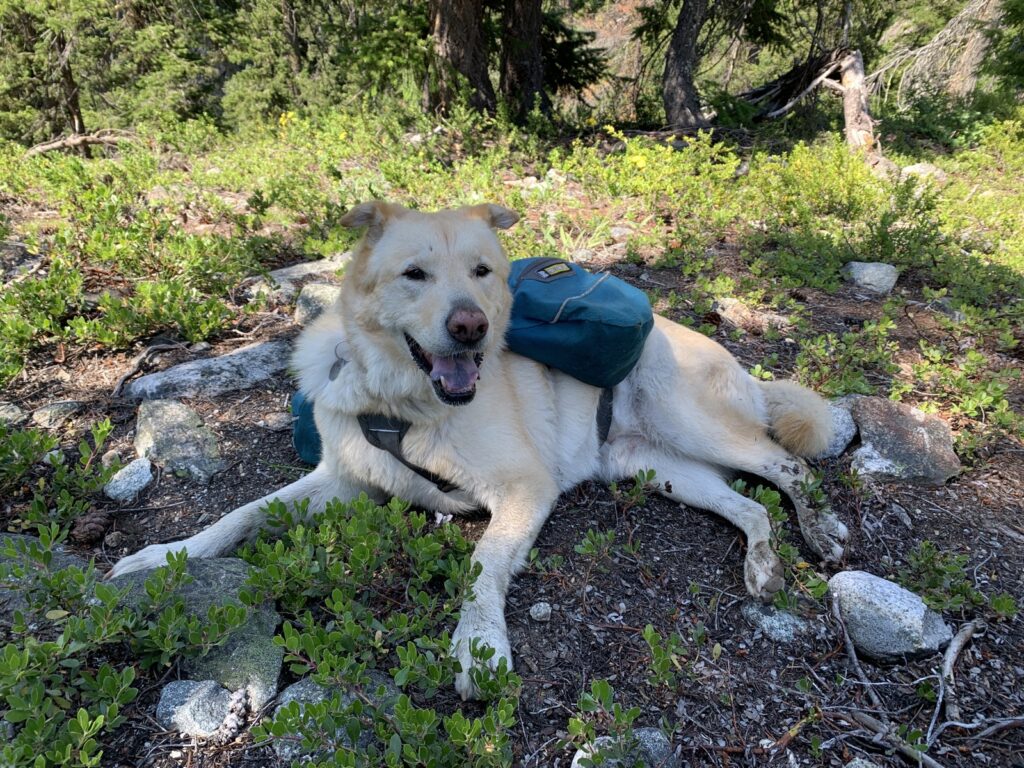 We also had to do the scary Maple Creek bridge that Keyla and I have done a few times before over the years. To explain: The gaps are too big for a dog to walk across (plus it swings a lot) so I have to "walk" Keyla across by lifting her by the harness and making her "air walk" forward.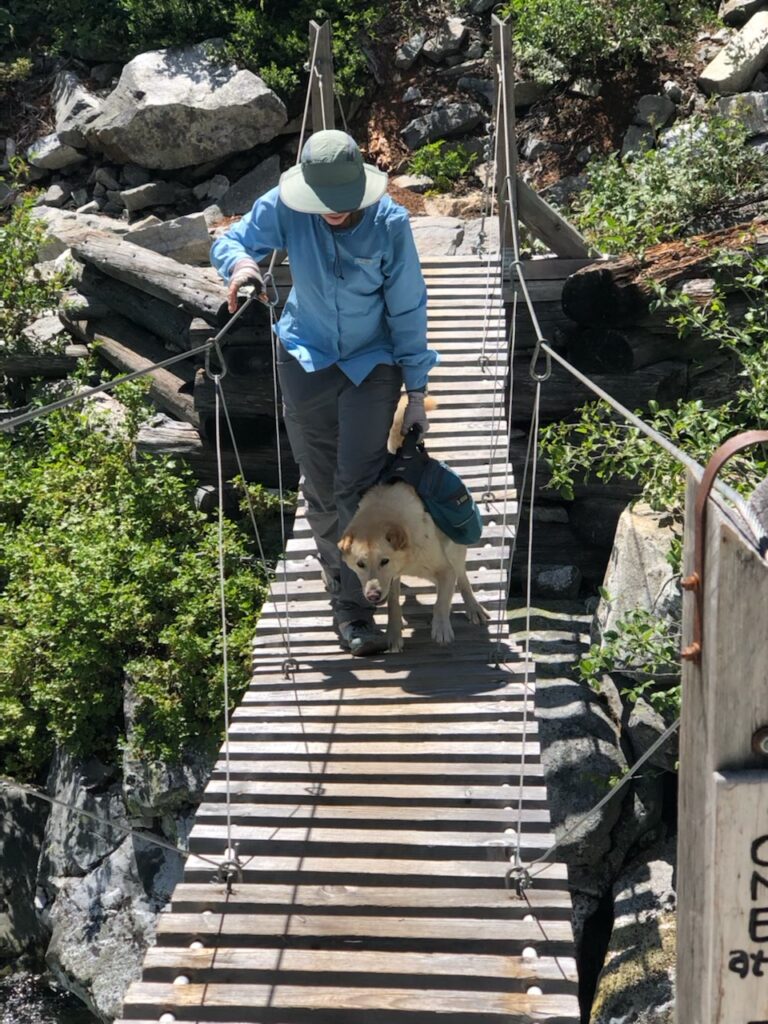 The bad news? The formerly wide and substantial bridge at North Fork was washed out last year and the "temporary" pedestrian-only bridge is of the same kind as the Maple Creek one! That meant Keyla had to do this twice, and twice again on the way out!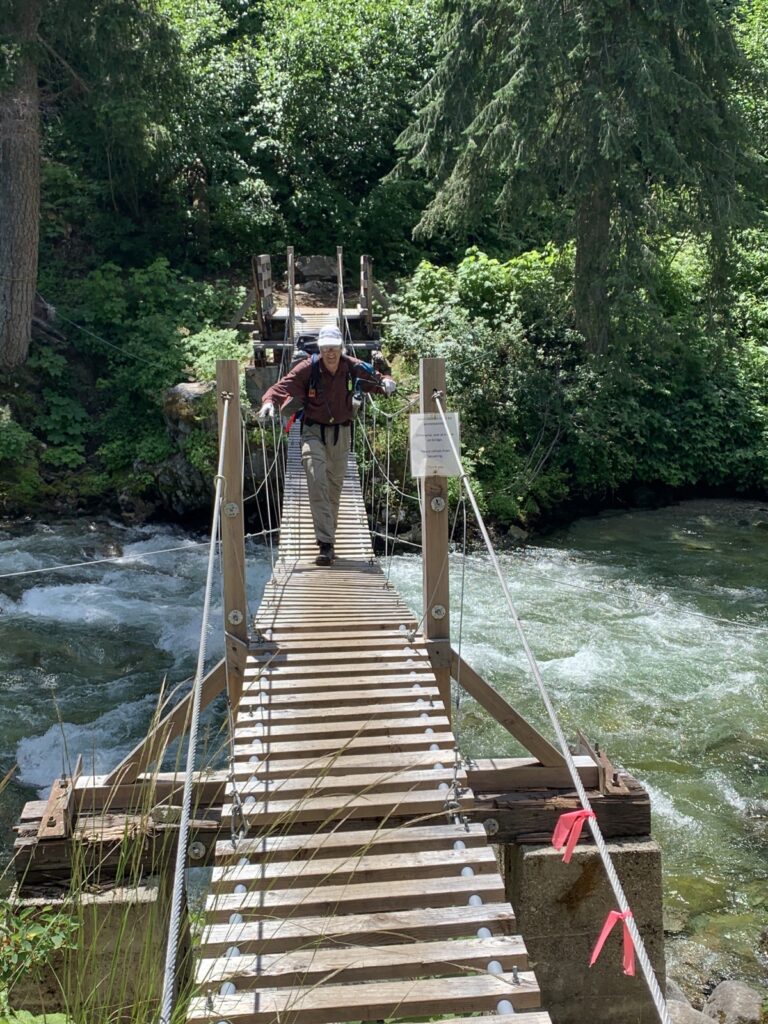 After 10 miles/16km, we went through Bridge Creek camp, where I've stayed a few times before.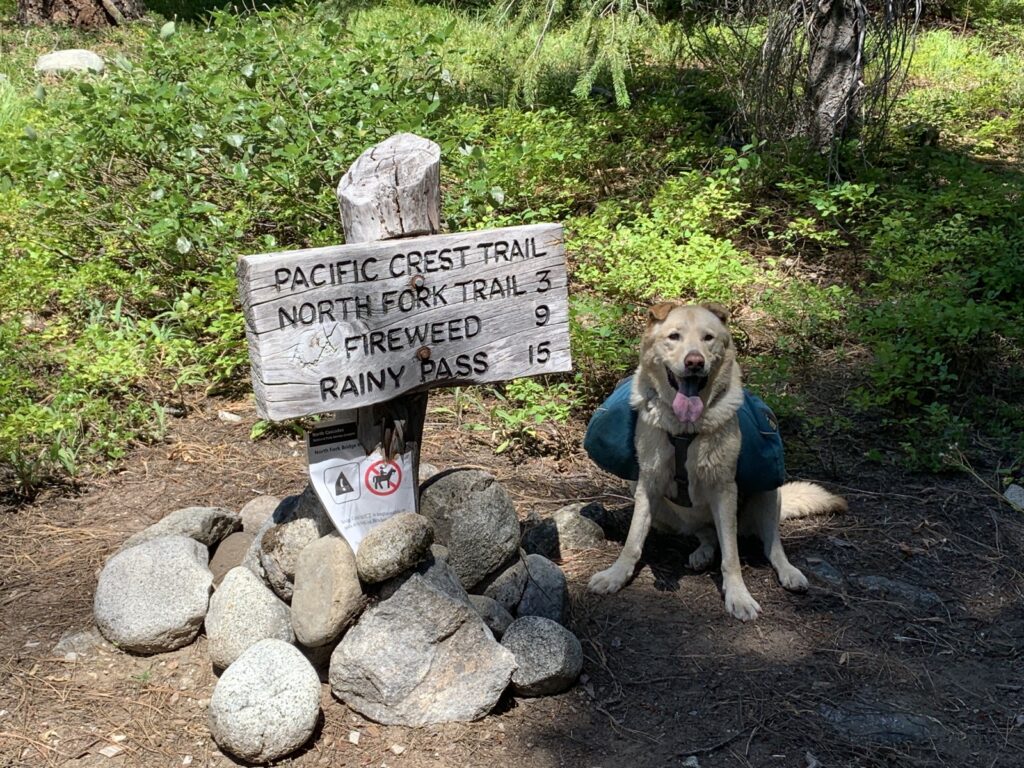 We arrived at High Bridge, the end of the road into Stehekin, around 4pm after passing Coon Lake.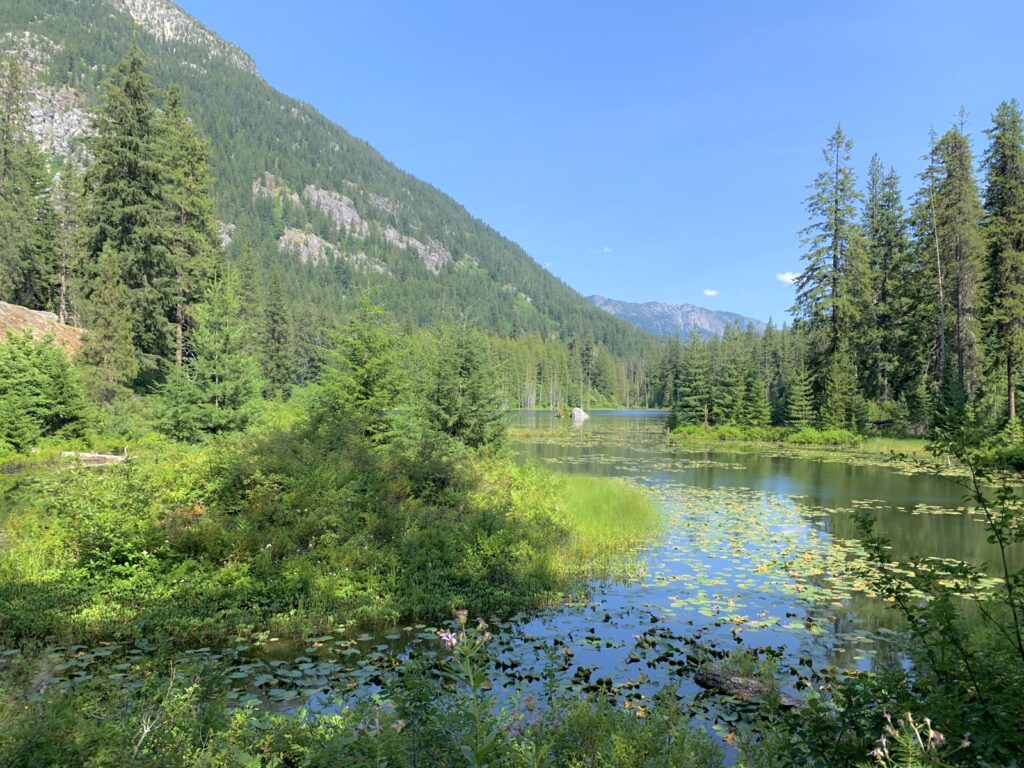 We promptly found a ride from the Courtney Ranch owner who checked the trailhead for anybody needing a ride.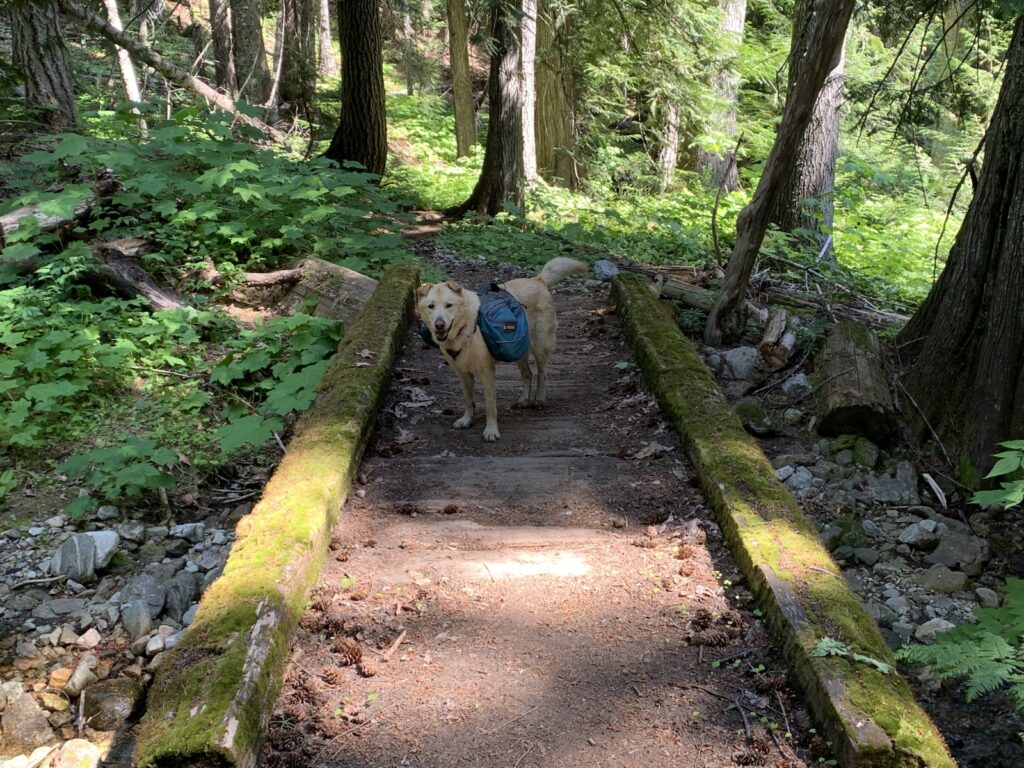 On the way into town we stopped at my friend Patty's house who recently injured herself significantly when she fell off her roof. It was great to see her, and she seems to be doing okay despite the immense challenges she has been facing (multiple reconstructive surgeries). Stehekin is a very small and remote community; people rely on each other and she has great support.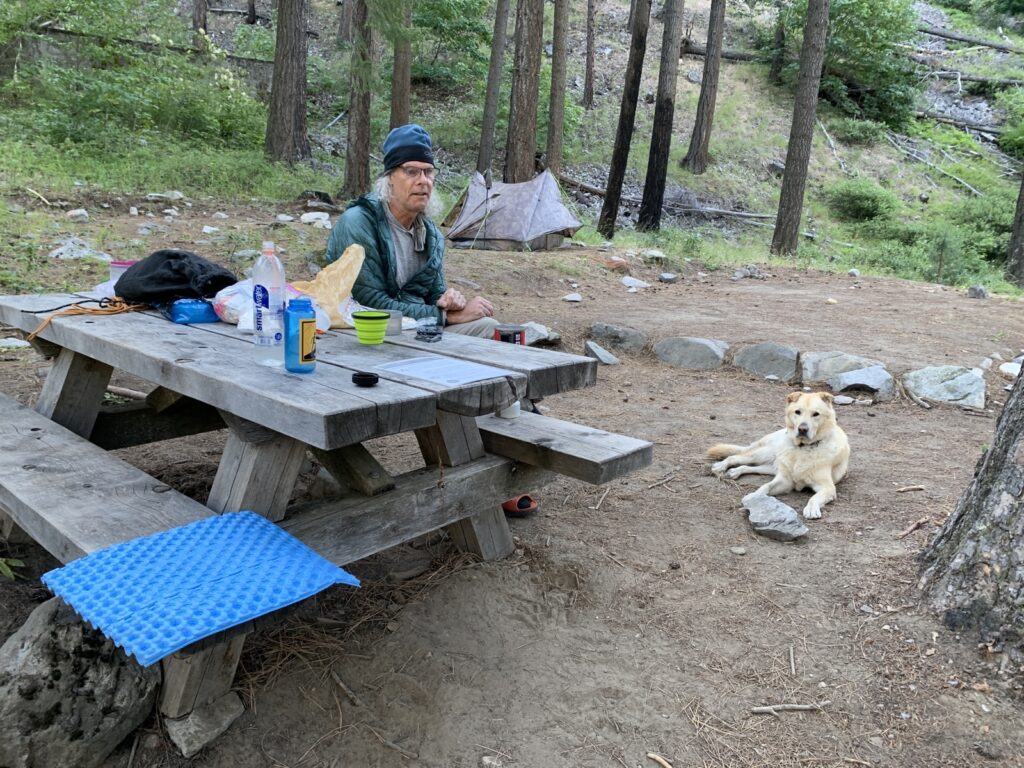 First order of business was to eat at the Landing; we were depleted. At the end of a long hot day hiking is the only time I eat fries but oh were they good!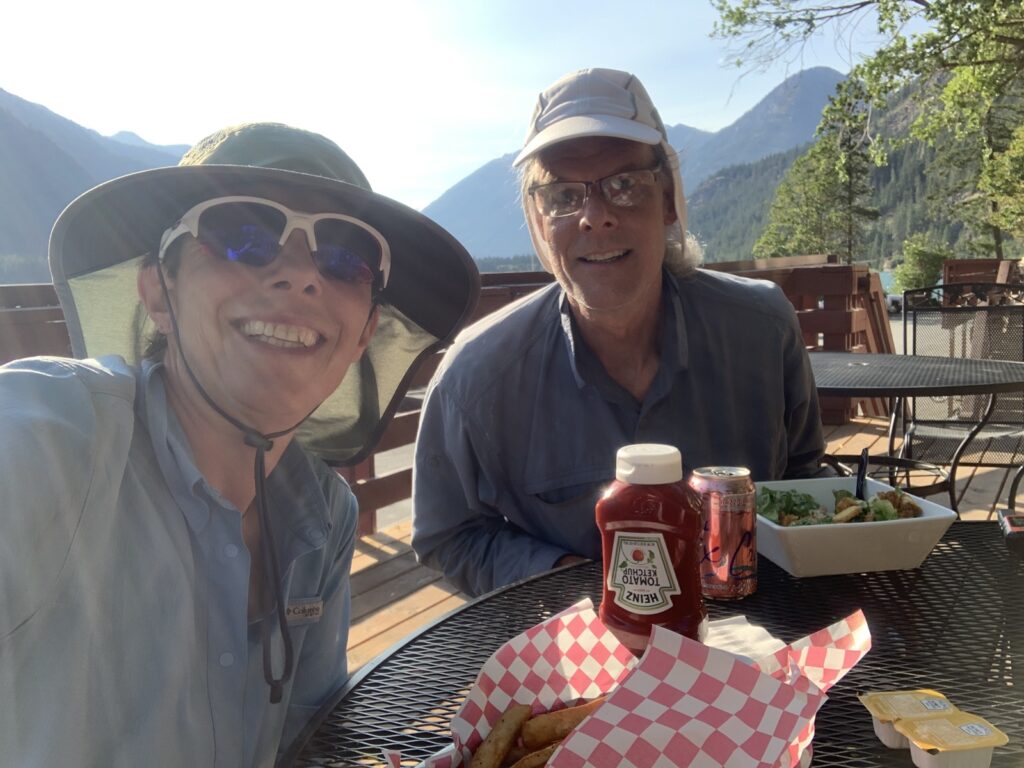 Keyla ate, then rested.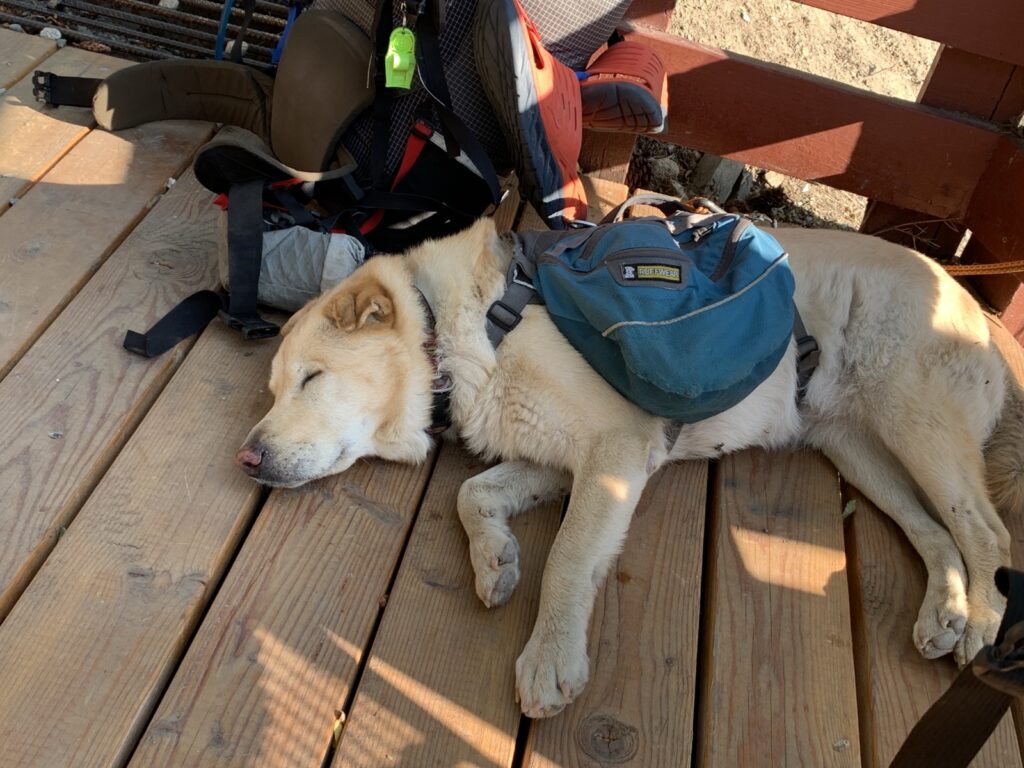 We camped at Lakeview Camp near Stehekin Landing for two nights, enjoying the day off on Sunday and hanging with the PCT SOBO peeps. How tempting it would be just to head south with them!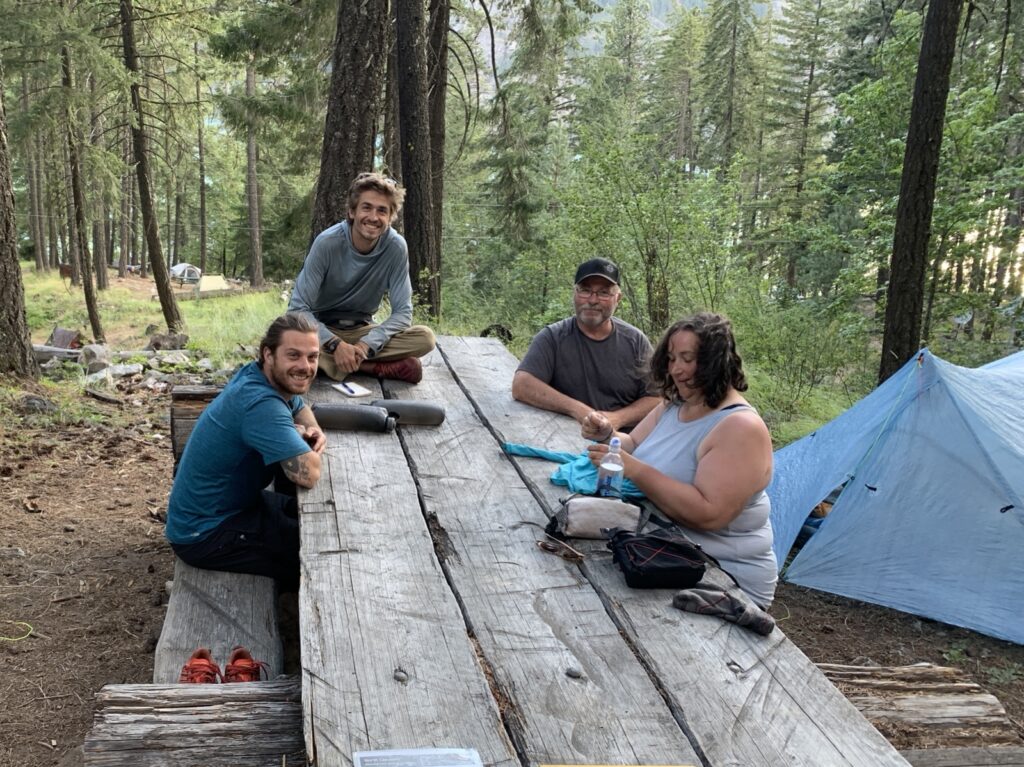 It's a nice camp with a clean bathroom (soap and flush toilets!), just above the visitor center. We recovered from the hot hike on Saturday and enjoyed everybody's company.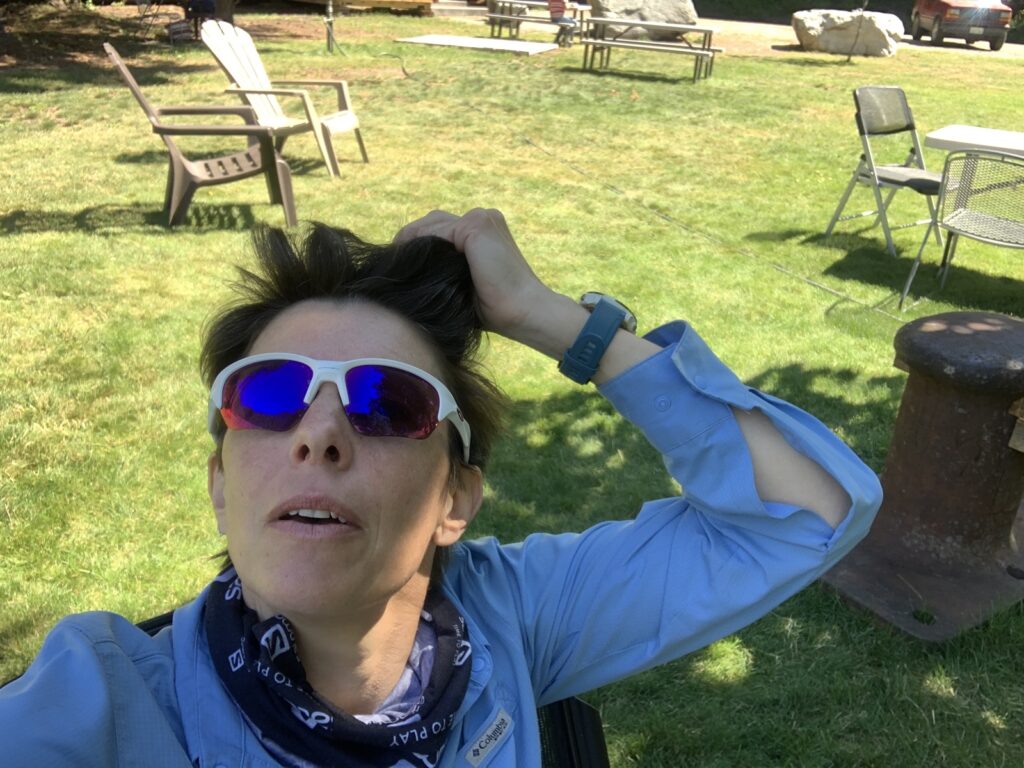 Sunday was a rest day with the obligatory stop at the famous bakery!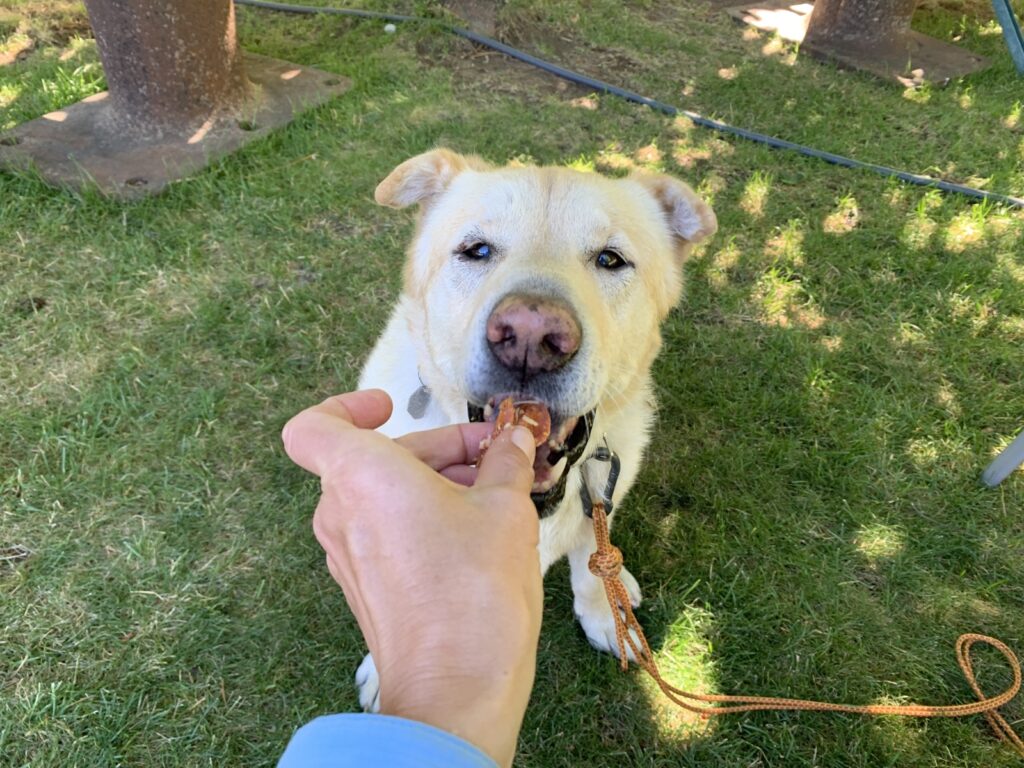 Of course there was plenty of snoozing too!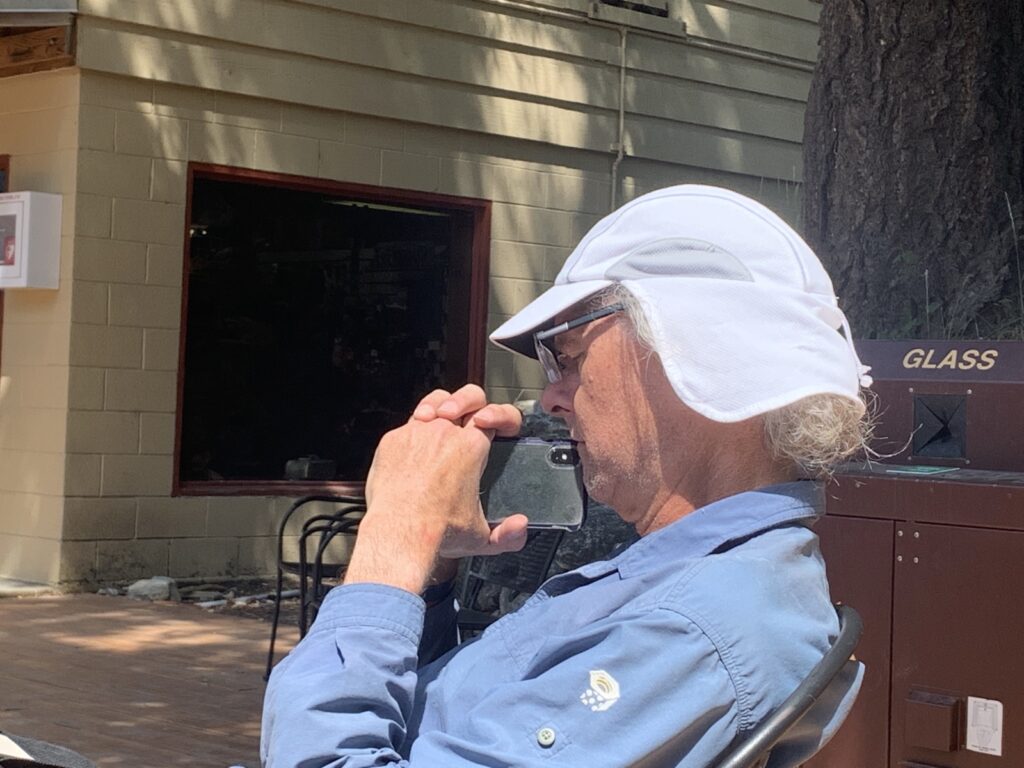 On Monday morning, we took the shuttle with our PCT friends – most of them only went to the bakery except Toren who started south early (the others were waiting for the post office to open). Hard to say goodbye!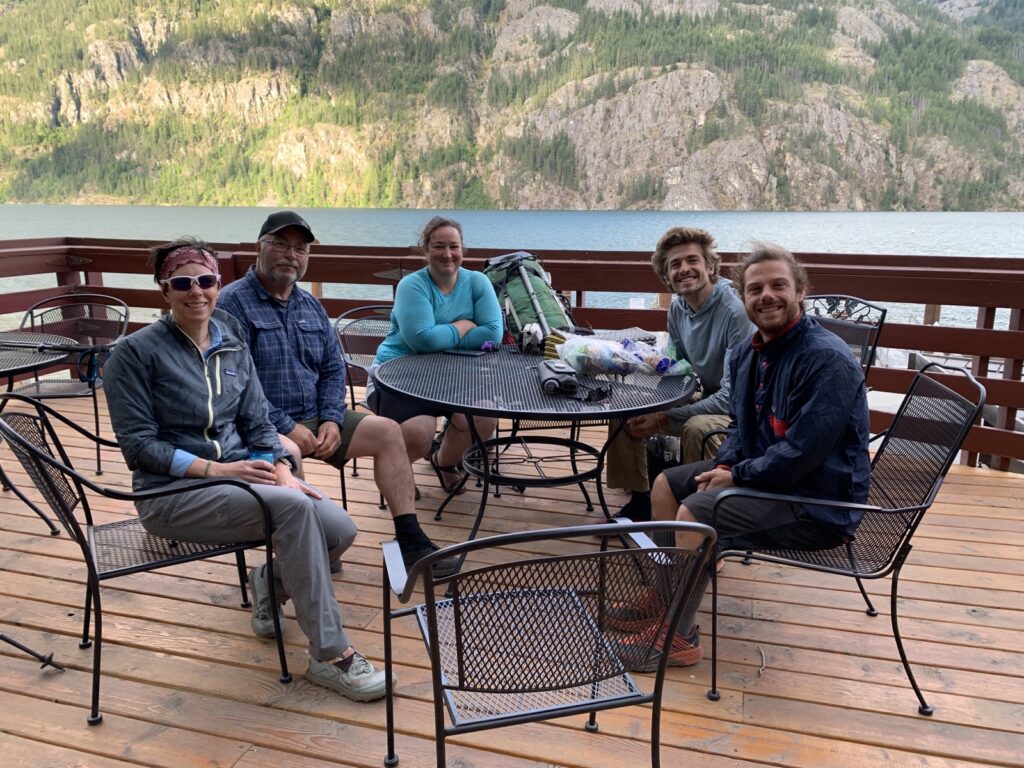 This cinnamon bun had to fuel me for a long day … Keyla was clearly envious!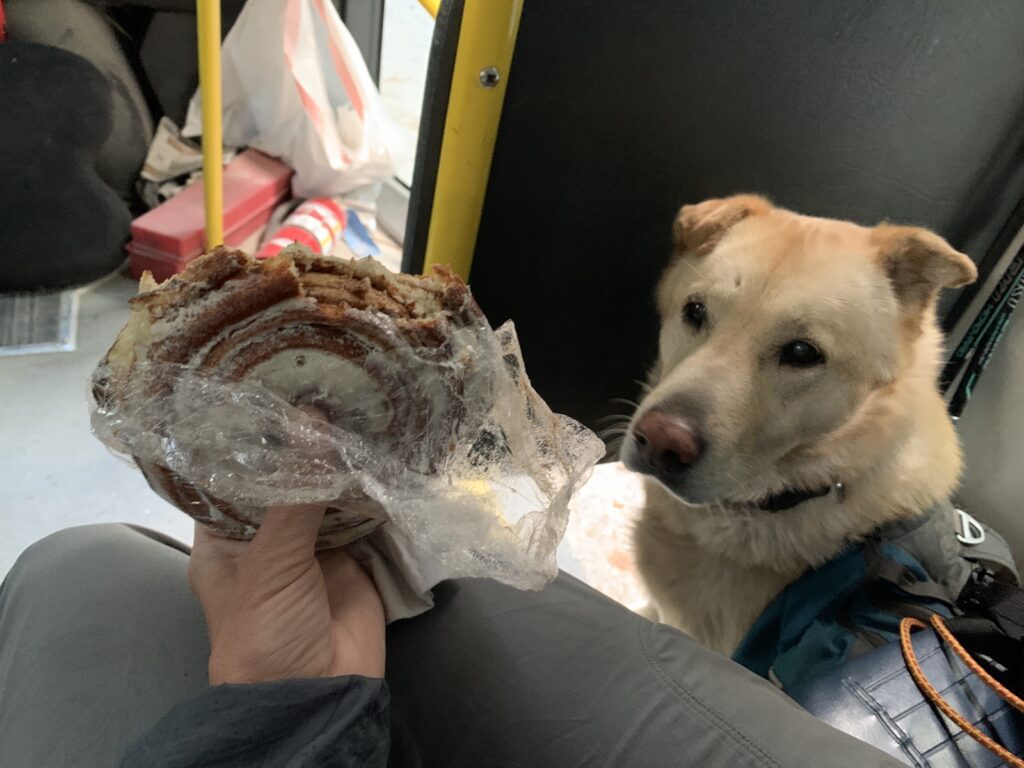 We headed north, via High Bridge …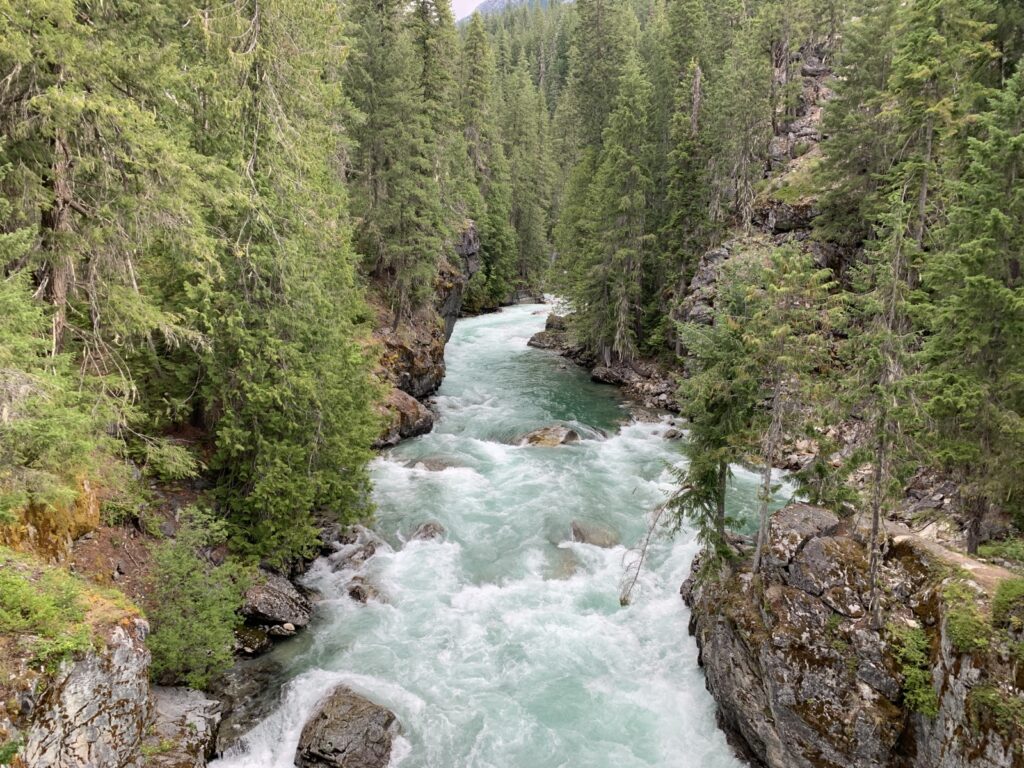 … Bridge Creek, the first scary bridge, the second scary bridge, and up to Sixmile Camp. We had a permit to camp there; however my ever-so-strong gut feeling told me it just wasn't right. Just an intuition …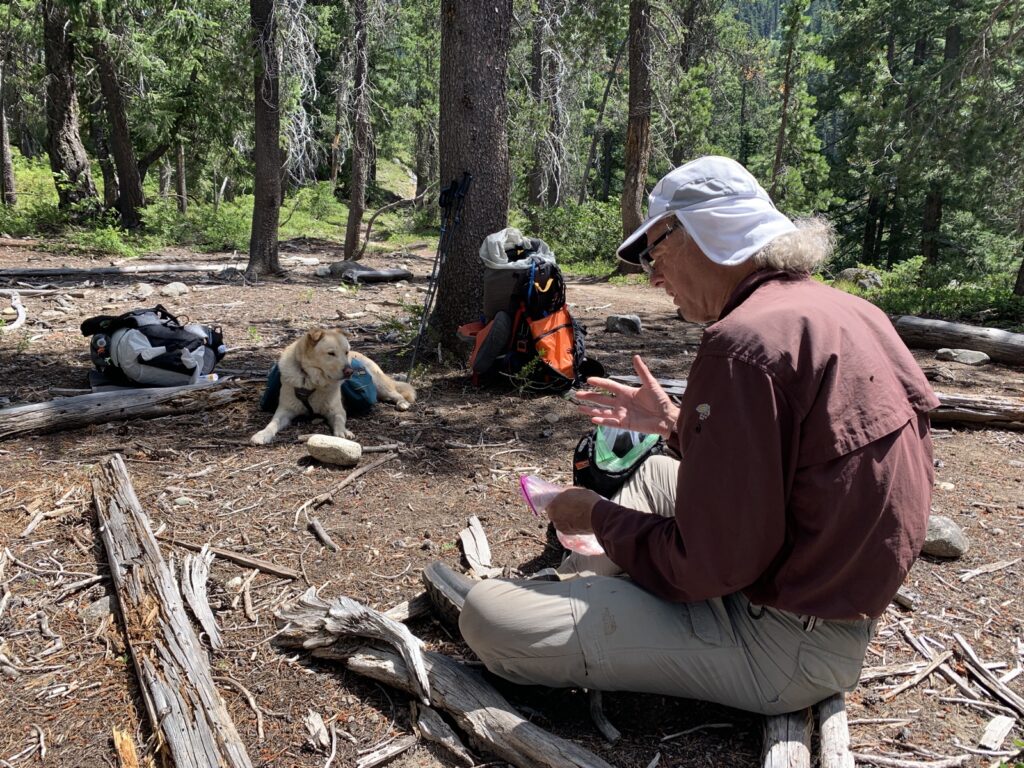 At Sixmile we had hiked 12 miles/19.3km, and then continued 3.3 miles/5.3km to Fireweed Camp. We took a long break, ate, fed the dog, cooled down the dog and then decided to tackle the last 3.3 miles/5.3km to the highway instead of setting up camp at Fireweed.
On a hot day, we covered almost 31 km and were ready to sleep after that!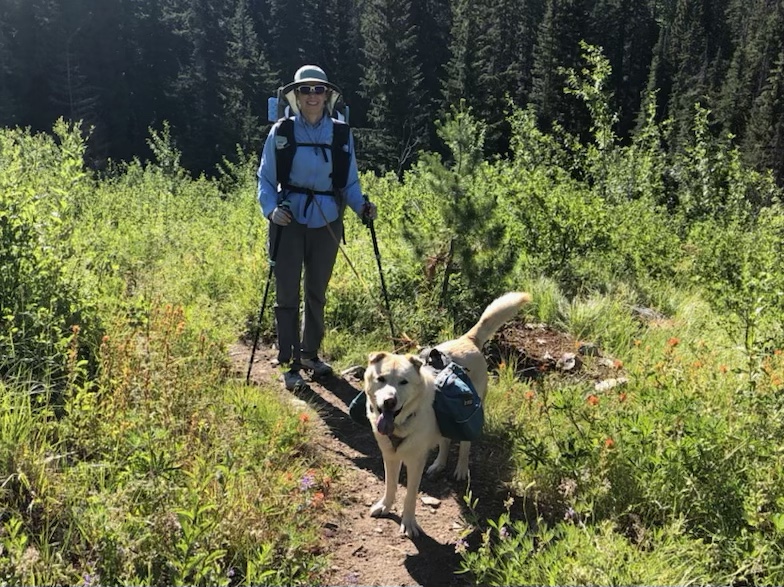 Overall a great adventure, and I'm lucky to have been able to hike with Ron and share good discussions and beautiful places. Stehekin is ALWAYS worth a visit!
GPS Recordings: