Below I am discussing a few gear items that I used throughout the PCT hike. My tent (Zpacks Duplex), cooking system (750ml Titanium pot with Soto Amicus stove) and backpack (Superior 40 HB in DCF) were mentioned elsewhere.
Just one comment with regards to the tent: I don't know how many hours I spent researching and trying to decide whether I wanted to go with the heavier DCF fabric. The thinner fabric is more transparent and when the sun shines on it at a certain angle, it can be quite transparent. This turned out to be such a non-issue! I never even thought about it on trail, until I finally remembered all the research. I had sun pretty much every day of my trip and let me tell you, the transparency of the DCF is not a problem at all.
Also, with regards to the photo below: Almost from the very beginning I started putting my tent into the outside pocket (where you see the Tyvek in the picture). It did not fit nicely inside the pack, at least when rolled up. But the outside pocket (with a bit of pushing) held it securely and opened up room inside the pack for other things.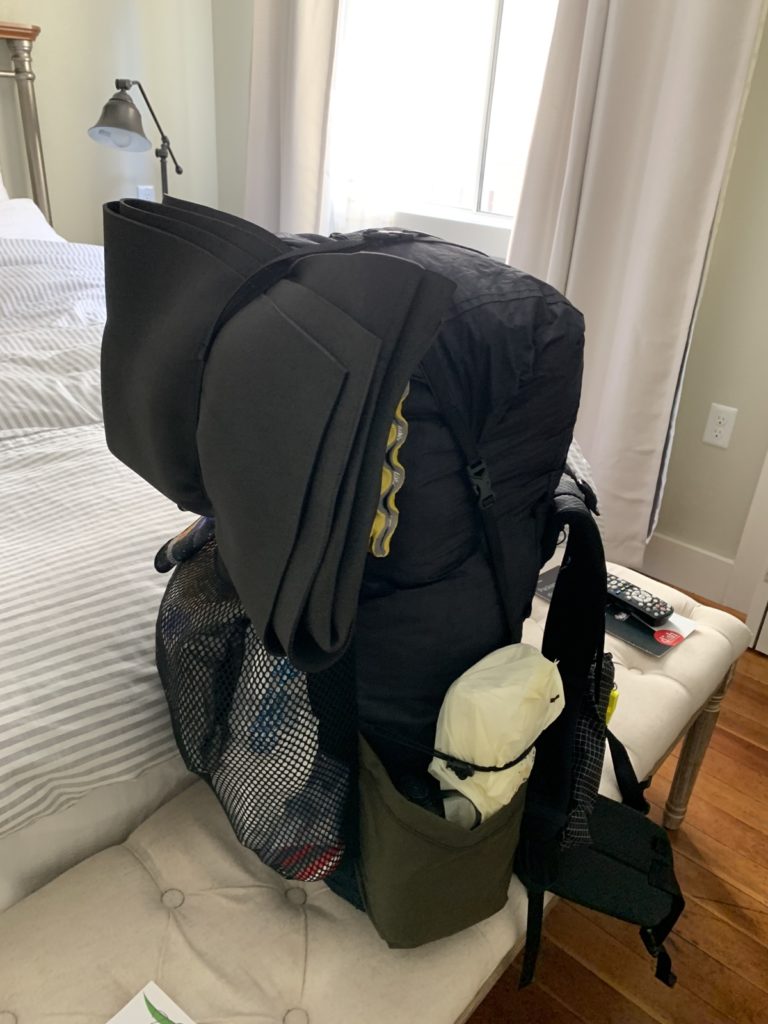 Sleeping system: For my pad I used the Sea to Summit Ether Light XT Insulated WR pad. It is very comfortable and warm (R value of 3.5), good loft (4 inches) and comes with a stuff sack that is also a pump. It is very quick to inflate and deflate. Weight 17.5oz. I don't like horizontal baffles in a pad as it always feels like you're falling off the side. This pad has cells that are similar to a mattress and no baffles. I also love the pillow lock system (sticky stickers on the pad keep the pillow locked in place; pillow was Sea to Summit Aeros Down Regular). It's not the lightest pad but was worth the weight. On shorter trips I can sleep on a Zlite (closed cell foam pad) which requires no air but for multiple months I wanted to be comfortable.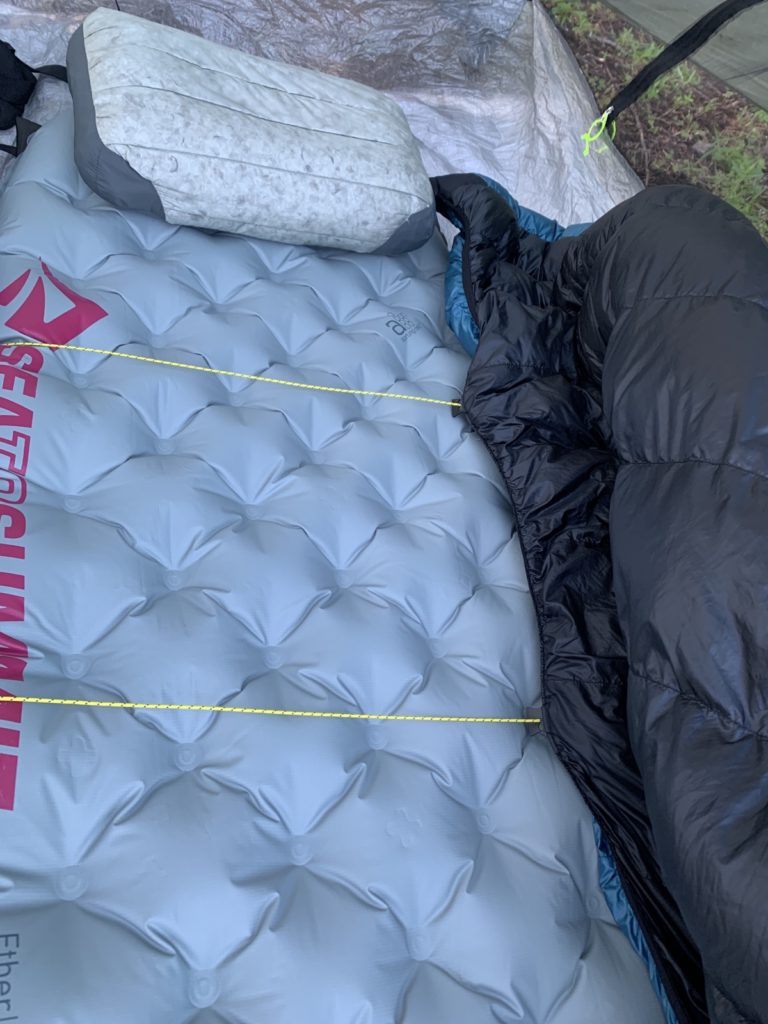 I used the Katabatic Flex 22 quilt on this trip and couldn't be happier. It's warm and so flexible: You can open it completely for warm nights and use it as a blanket. Or close the foot box and use the strap system it comes with to attach it to your pad. That means that you can move around a lot and it still stays in place with no drafts.
Adding to my sleeping system is the sleeping bag liner that I always use. Ultralight junkies might frown upon this, as it adds extra weight. But for me it is worth the weight: I use it for warm nights exclusively or at least to fall asleep (then grab the quilt later); it is stretchy so I pull it over my face and over the pillow; it keeps the quilt clean from dirt and sweat; and I can wash the liner every time I do laundry in town.
One of my favourite pieces I carried is my Tyvek groundsheet. Again, you can find lighter options, such as polycro. But polycro is very crinkly and loud, and not durable at all. This piece of Tyvek was washed a few times before the trip to make it soft and pliable. And then I washed it a few times on trail when it got too dirty. It dries within minutes in the sun and can also be used as a cover for hail storms 🙂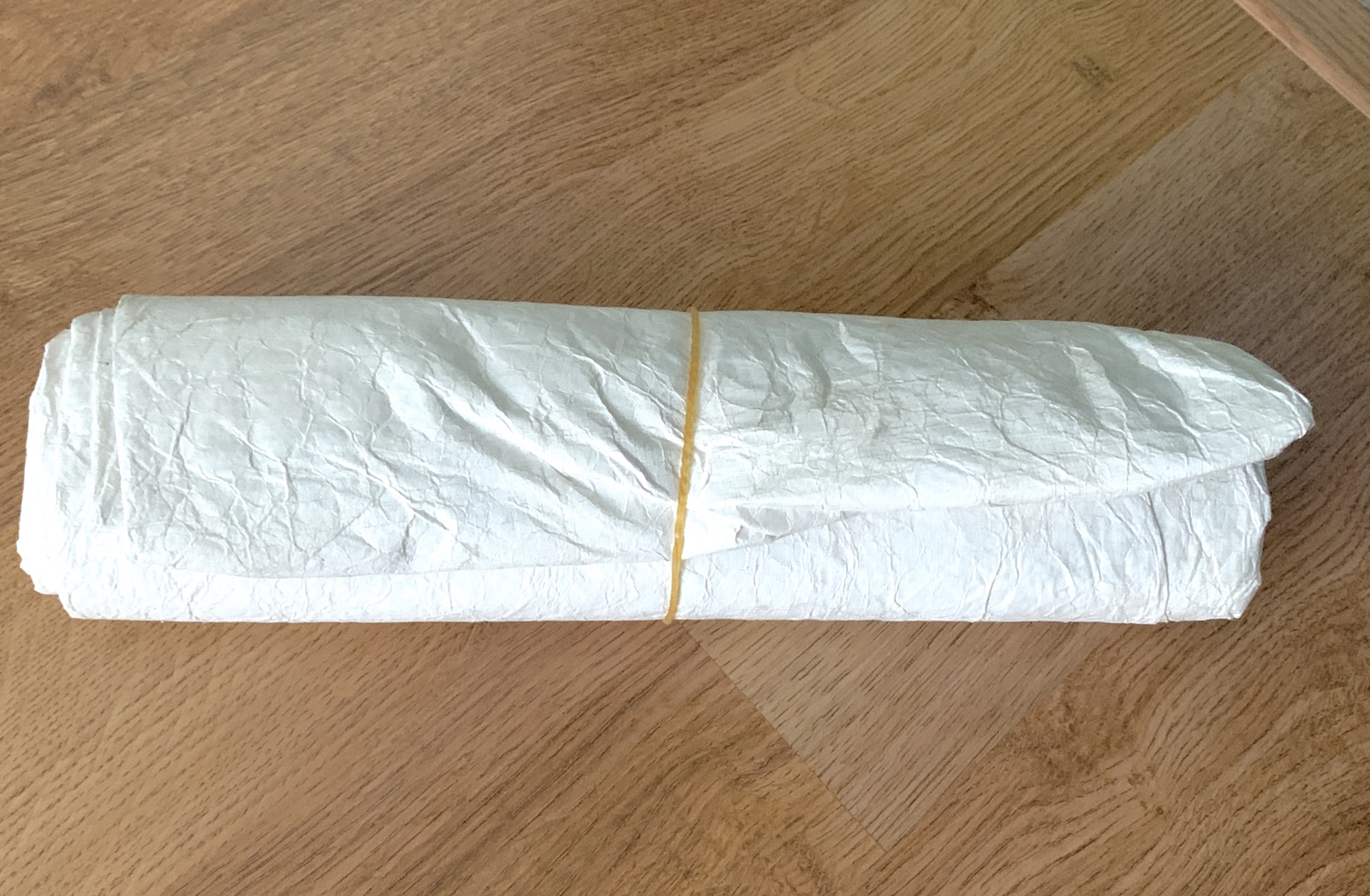 Leukotape is a must. It is a very sticky tape that can be used for blisters, for fixing shoes or tent, to avoid blisters and for other injuries. It stays on your skin for days, even on your feet, and lets the skin underneath heal. It's very common in Germany where it is made – I believe you have to order it from Amazon here.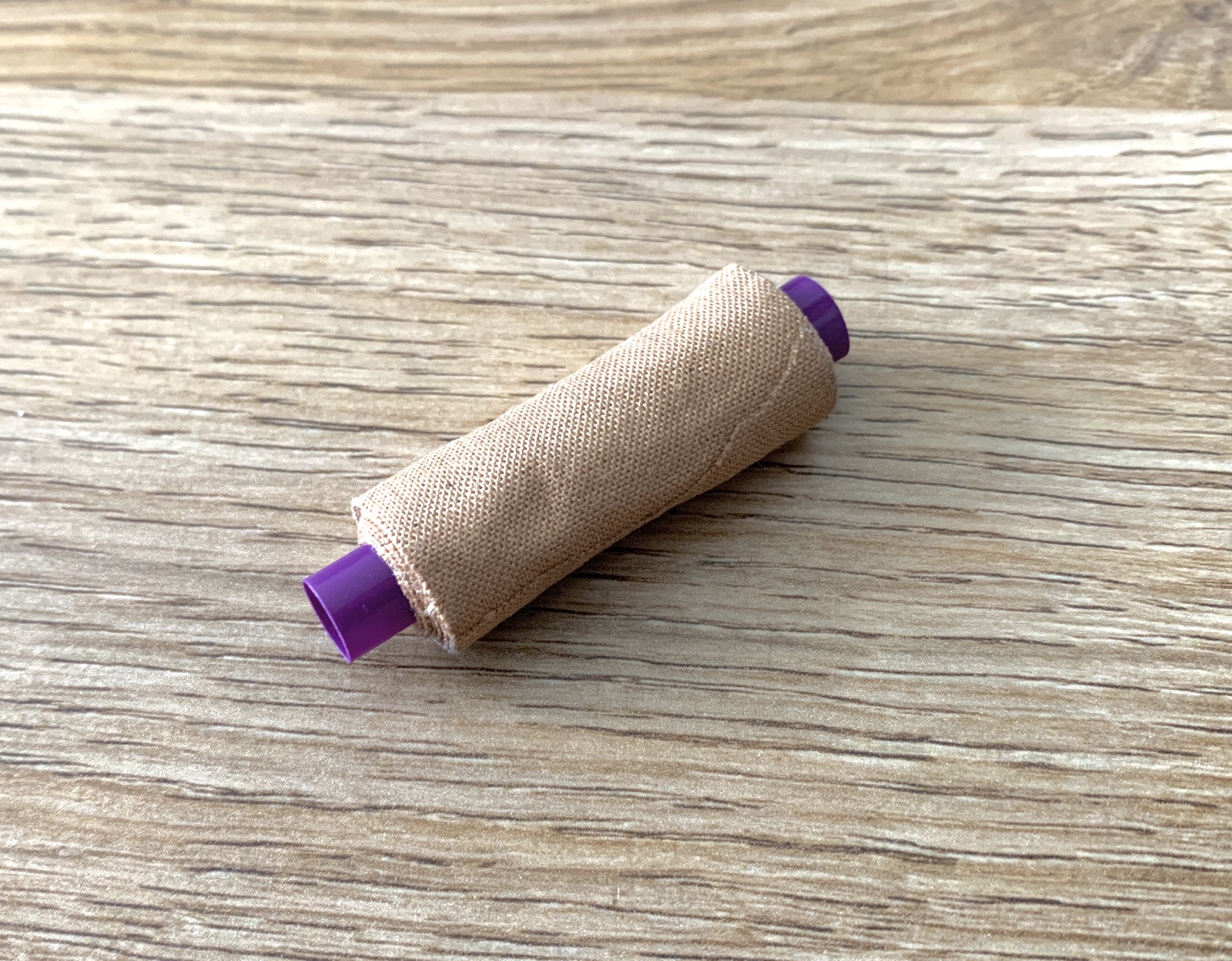 I was lucky that I didn't have a lot of days with really bad mosquito situations. But when the buggers are out (either while walking or camping) I like to use my headnet. Since I wear long sleeves and long pants, that means no skin is exposed and I can relax. You can easily breathe with the headnet on and I usually forget that I even wear it. I do not like bug spray and even though I brought a few single-use wipes, I never used them.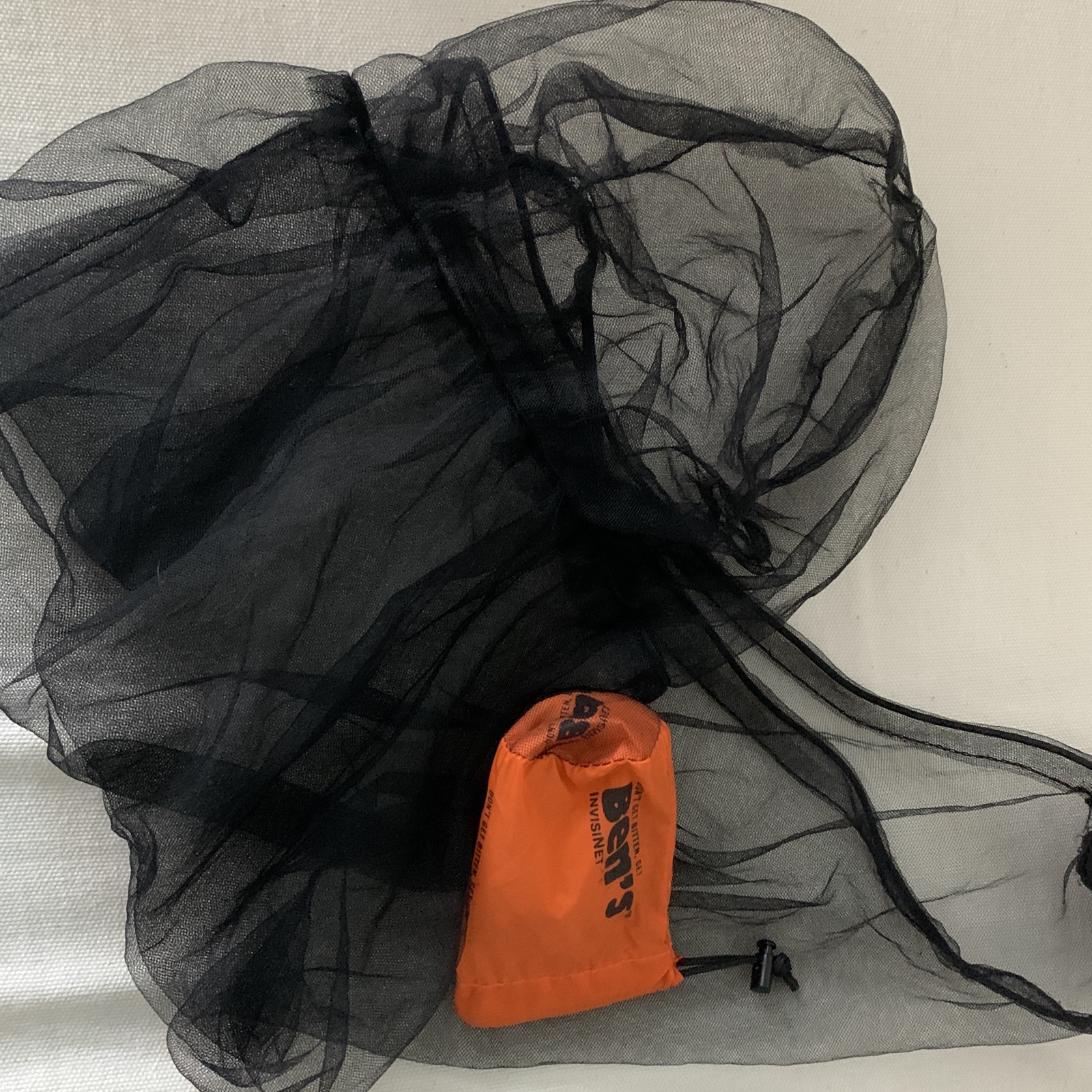 Another favourite item, the long handle Toaks spoon. How do you spot backpacking newbies? They either use a spork or a short handle spoon – or both. A long handle is needed for any freeze-dried backpacking meal but even for eating out of our pots, the long handle is a must. And a spork only sounds good on paper … there is no backpacking food you cannot eat with a spoon but you cannot scrape out a pot properly with a spork! Also important is the polished bowl … if you have ever eaten off a spoon that has the matte material for the bowl, you know it's weird to eat off and food almost gets stuck to it.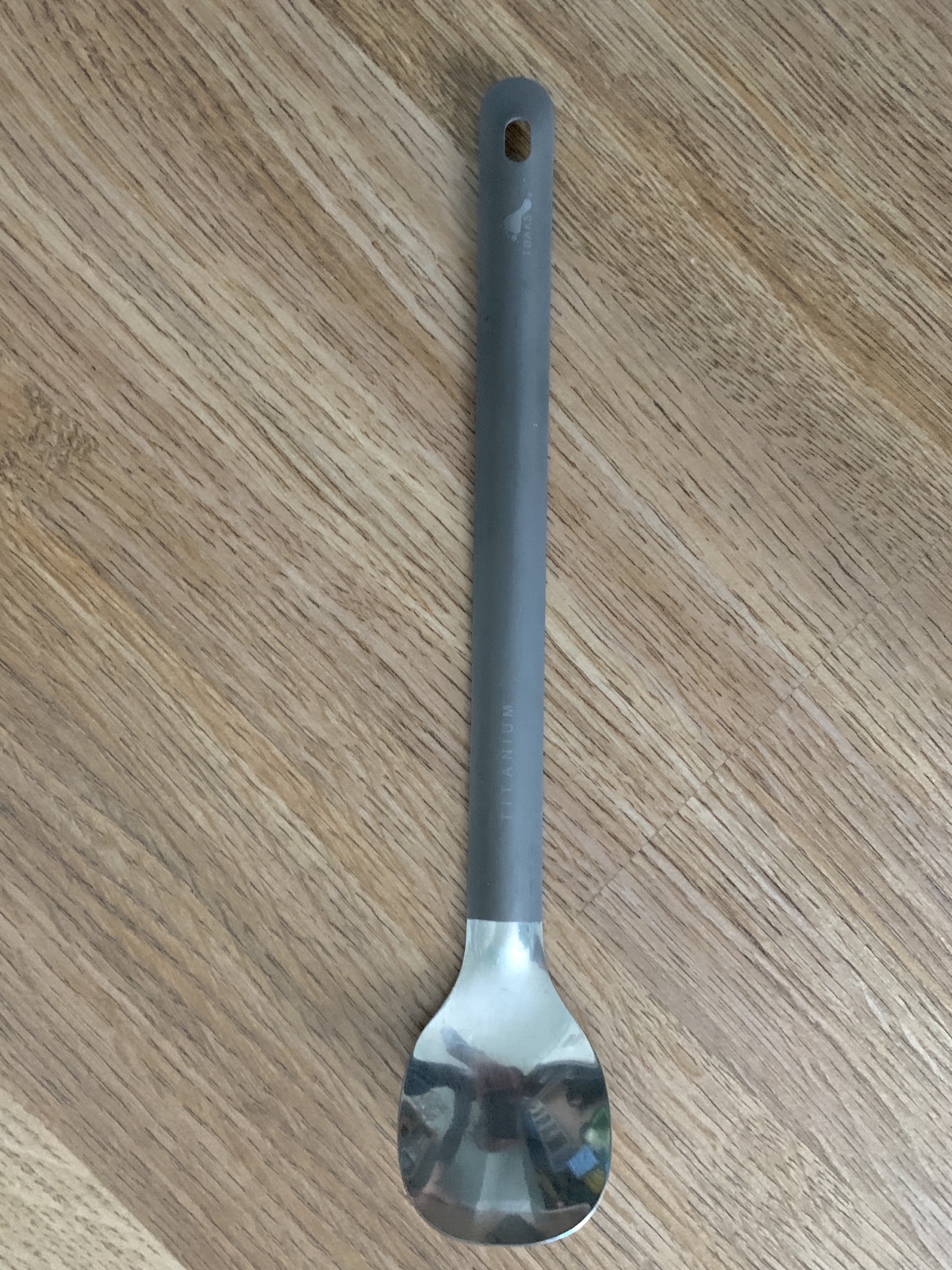 I really enjoyed the durability of my trekking poles. They made it through snow fields (lots of weight gets put onto them in snow), held up my tent every night and still look reasonably good after all these miles! I did loose the small baskets in the snow but maybe I put them on wrong … the company instantly sent me replacements. I also lost the locking mechanism when I had the poles folded and moved through various vehicles … they also replaced this with express 2-day shipping. Nice!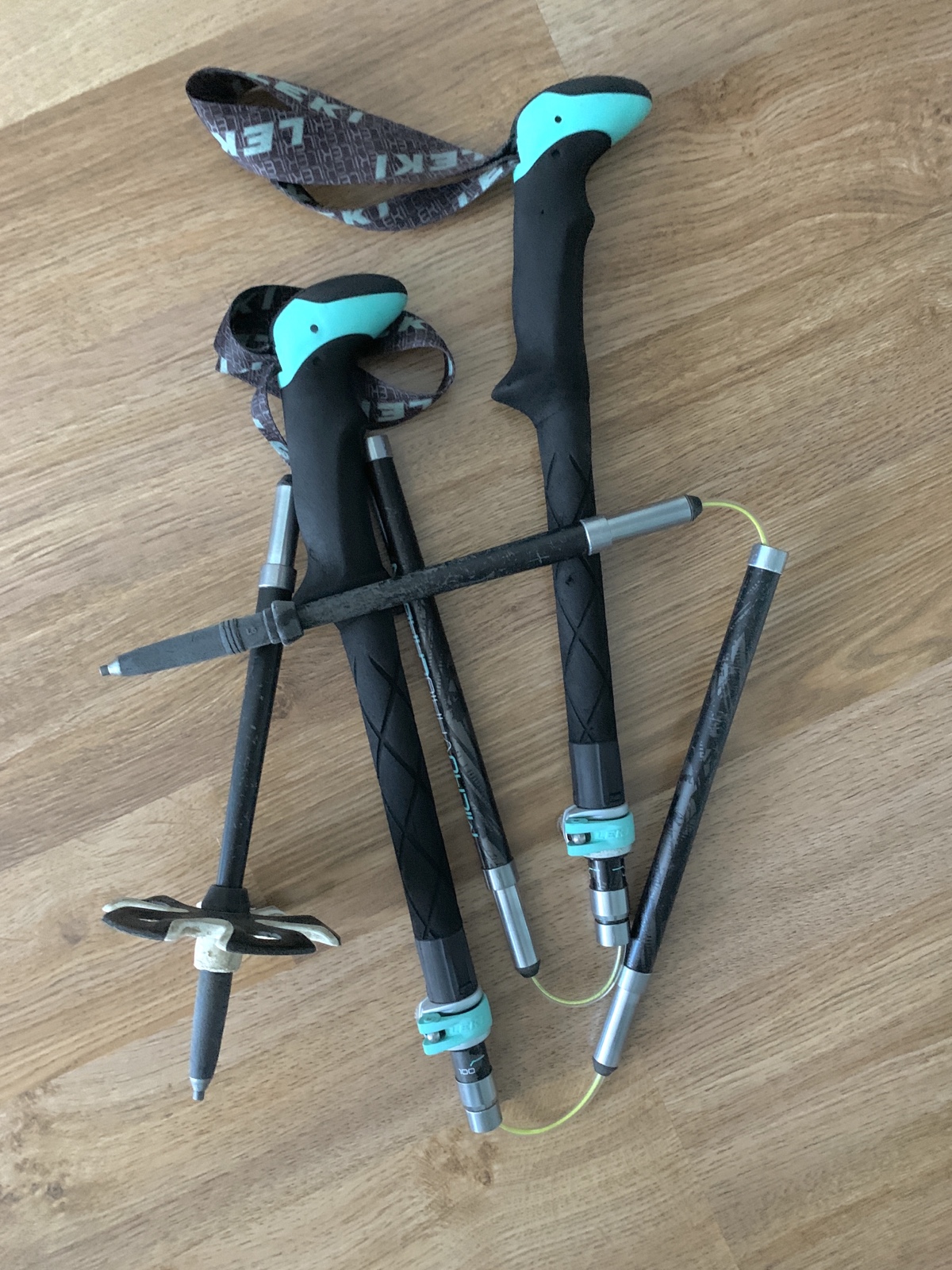 One item that probably isn't necessary but I really enjoyed was my Gossamer Gear Thinlite. I thought in the beginning that I should bring it but could always get rid of. And it ended up being under my sleeping pad every night … for extra warmth and to protect the pad from poky things. I also sat on it in my tent before setting up my "bed" when I was eating and organizing (I also had the Zlite asspad but it's small and it feels good to stretch out your legs while sitting in the tent).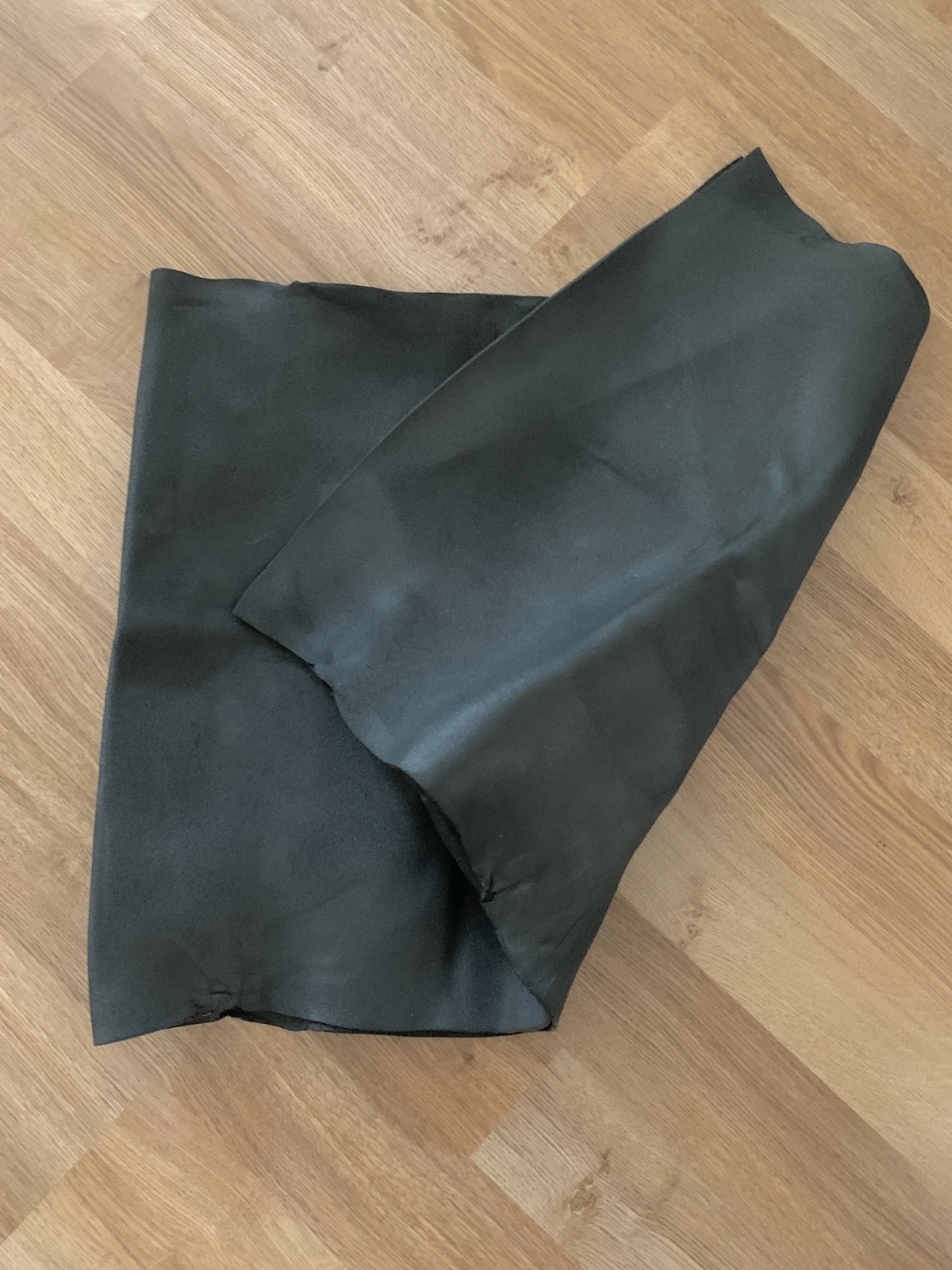 A sure indication you met a thru hiker are the Dirty Girl gaiters we all wear. It just helps to keep the sand and rocks out of the shoes, and they also look cool! I found the difference in the level of dirt on my toes at night between Altra shoes with gaiters (they have the velcro to attach them) vs Topo shoes (I still wore the gaiters but you couldn't attach them properly) significant!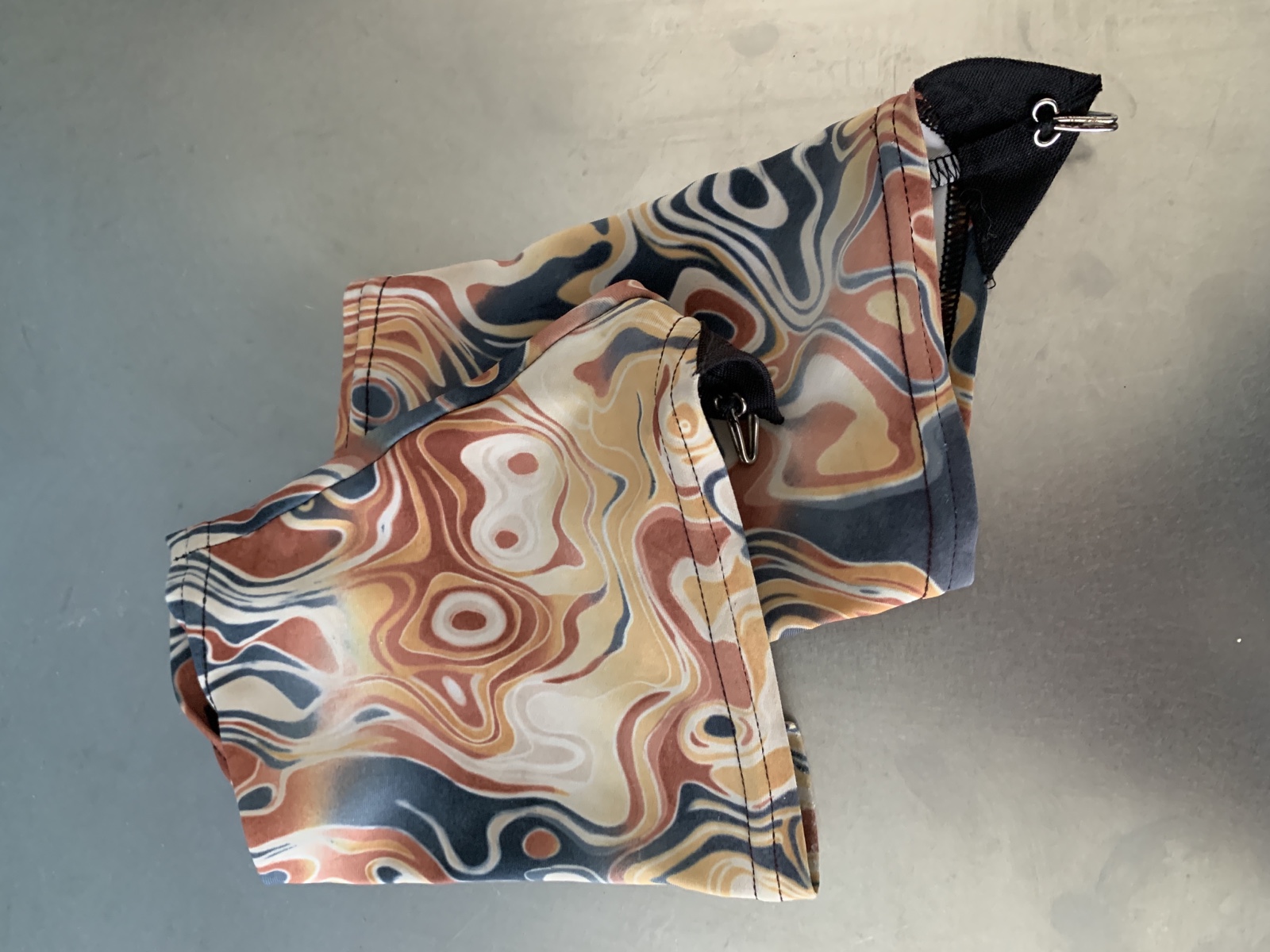 I had a selection of small DCF bags with me, and they are very handy. The ones in the picture were for my passport and money (black one) and for all my first aid items (white one). I also had DCF stuff bags for my quilt & liner, for my food, for my electronics and other smaller items. They are from different manufacturers such as Zpacks, LiteAF and MLD.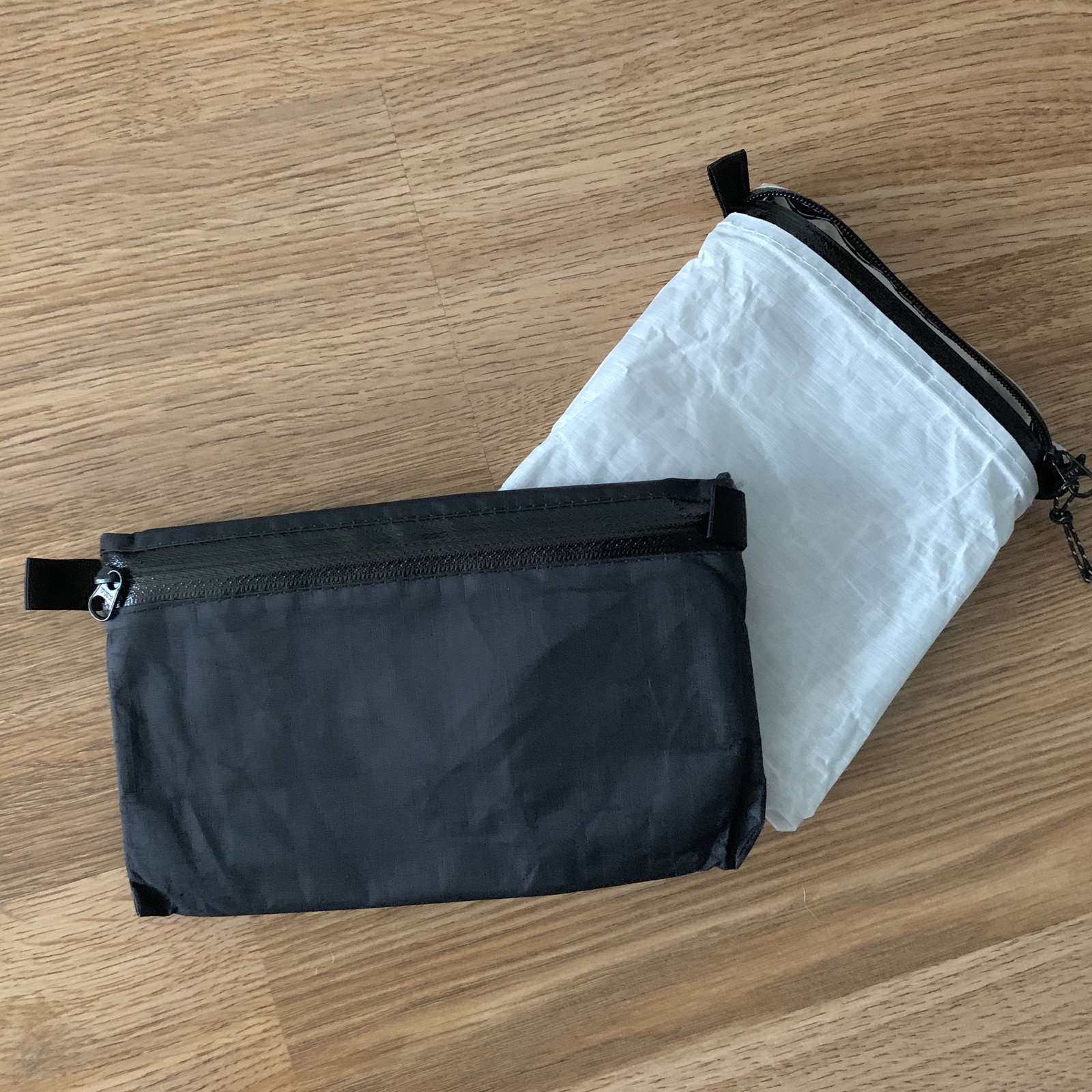 One of the most useful and lightest gear hacks are the little Wysi Wipes! In their dry state, they are small pucks. When you add a bit of water, they expand to a nice-sized wipe that is enough for a "hiker shower" in your tent including dusty toes! A handy thing to have in your glovebox or on your bike … in case you have to change a tire and your hands get filthy!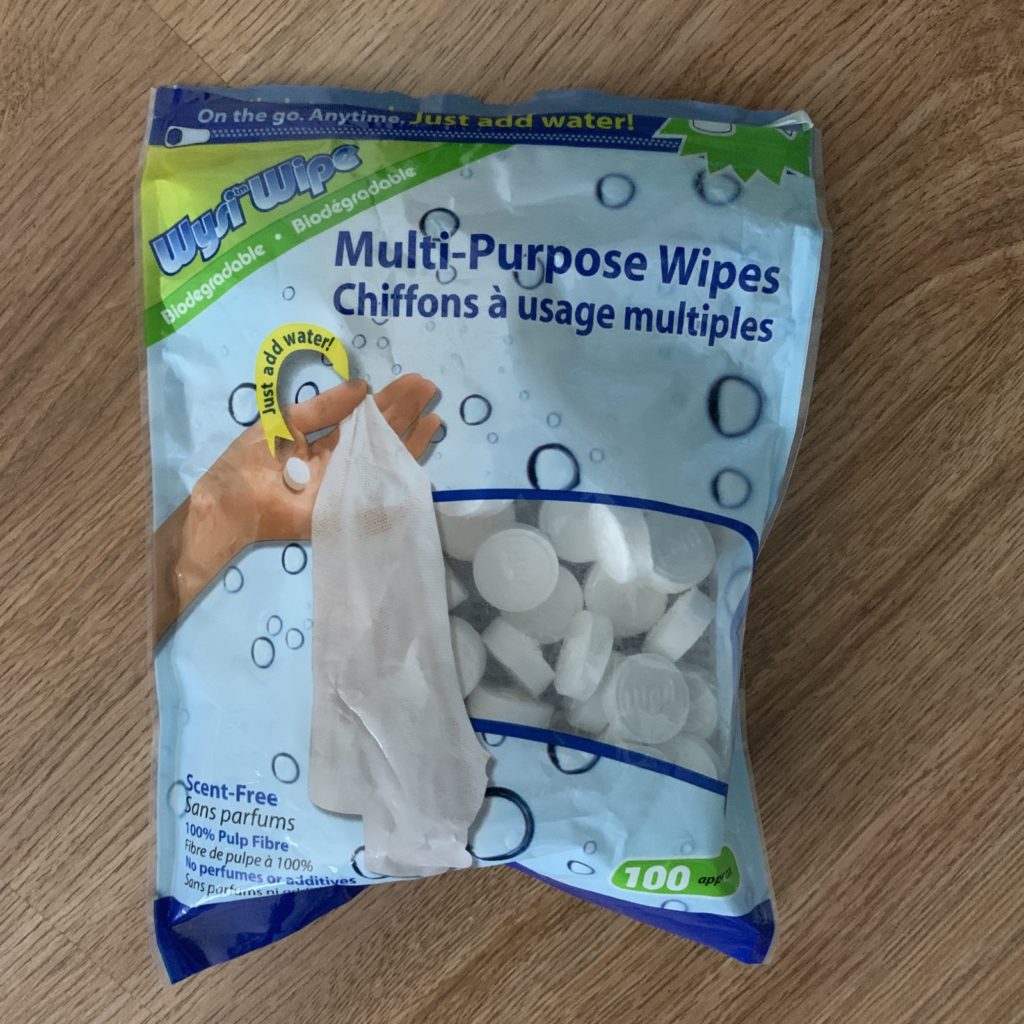 I might add more gear items as I go through my closet 🙂