A full day, going from urban to lake resort to rustic cabin!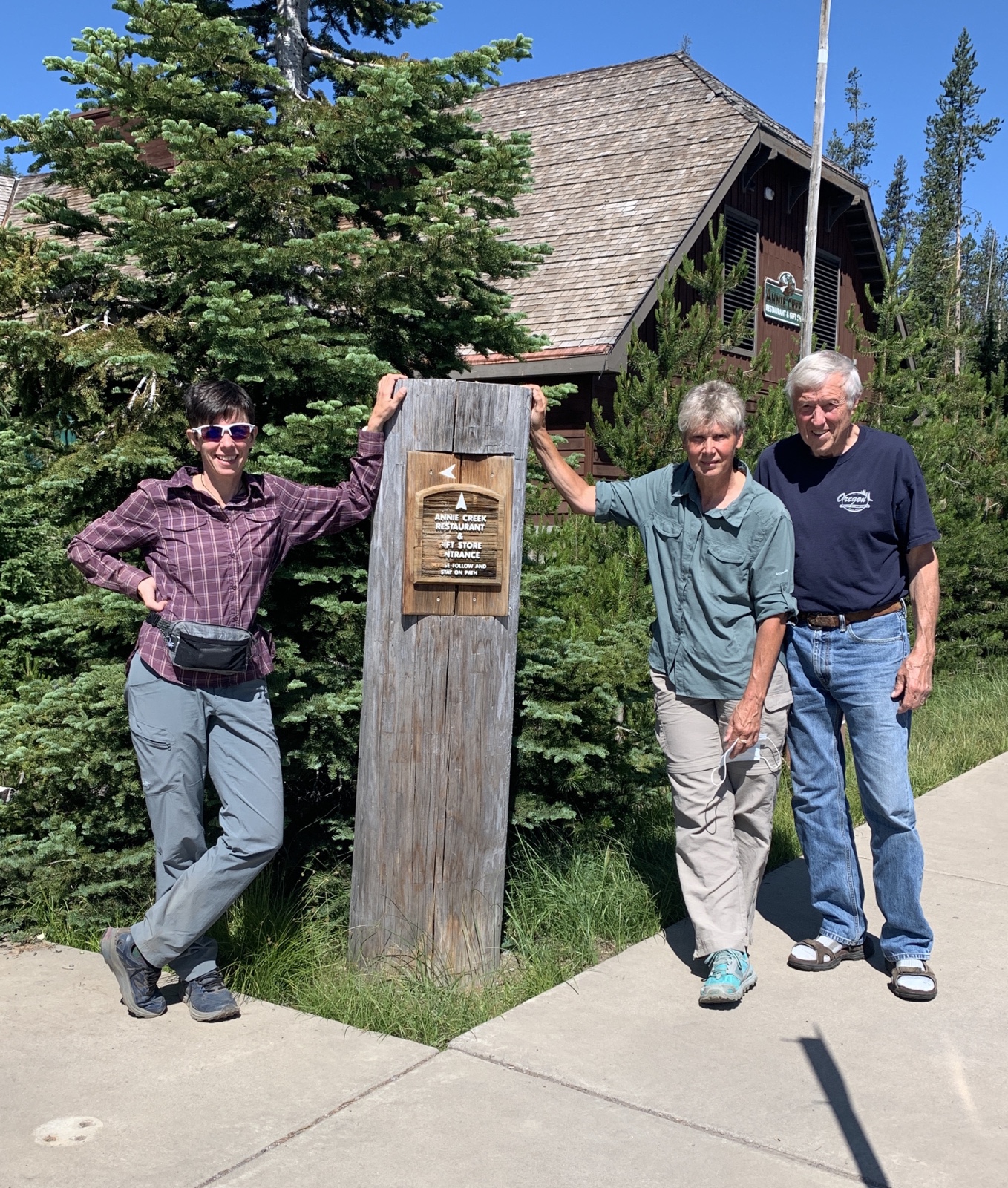 Thanks again to Kathy and Barb for hosting me in Klamath Falls. I had another go at pour-over coffee, then packed up my stuff and headed out with Kathy to Crater Lake! The views were amazing, and it was early enough to avoid the masses
It is such an amazing lake, so blue, so deep. Perfect mirror reflection too!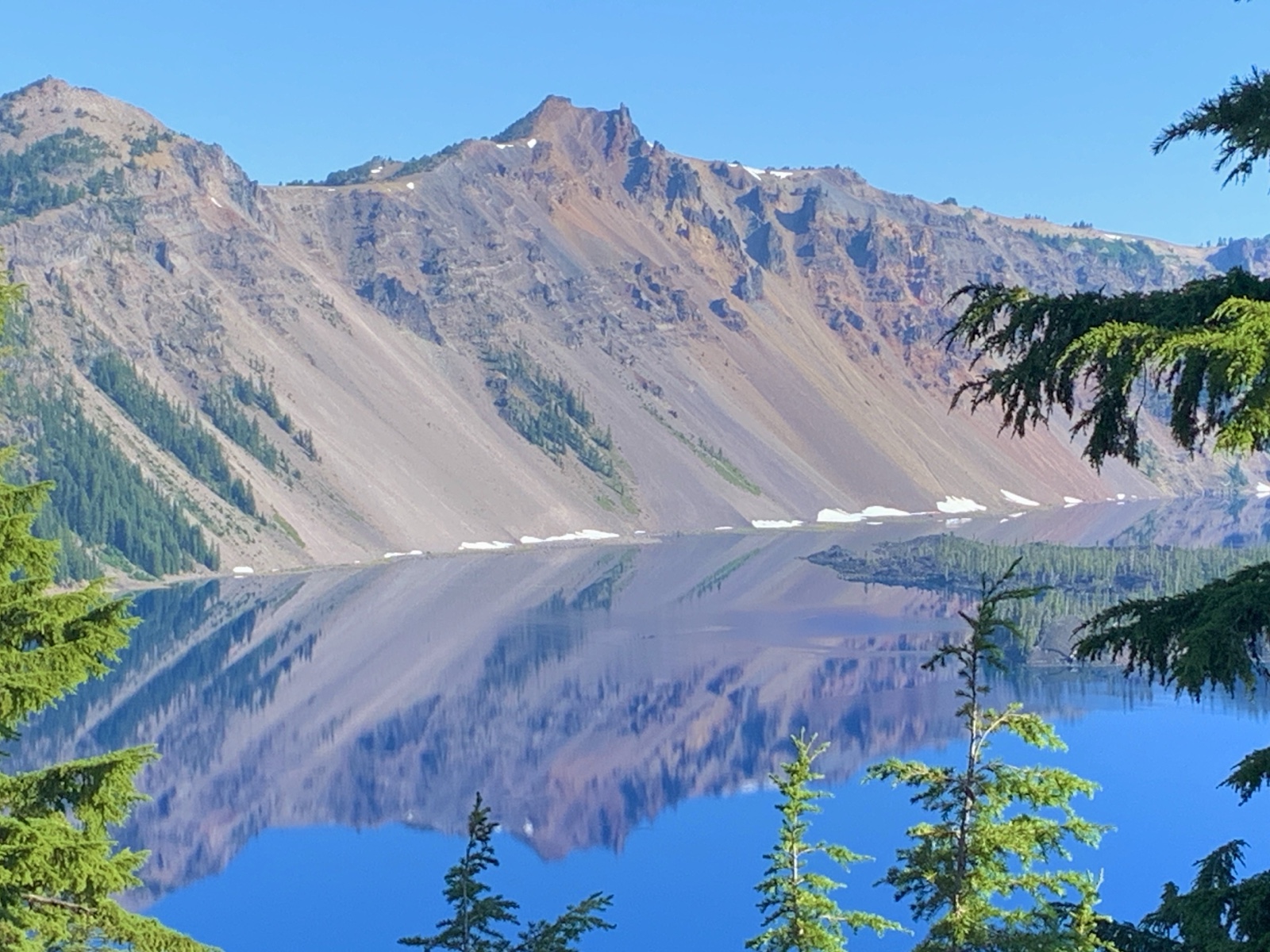 Then we headed to Mazama Village to meet Loura, Gene and Theresa. All worked out fine and it was time to say goodbye to Kathy! After that we drove to Shelter Cove (where Loura and Theresa left off), had lunch and started hiking!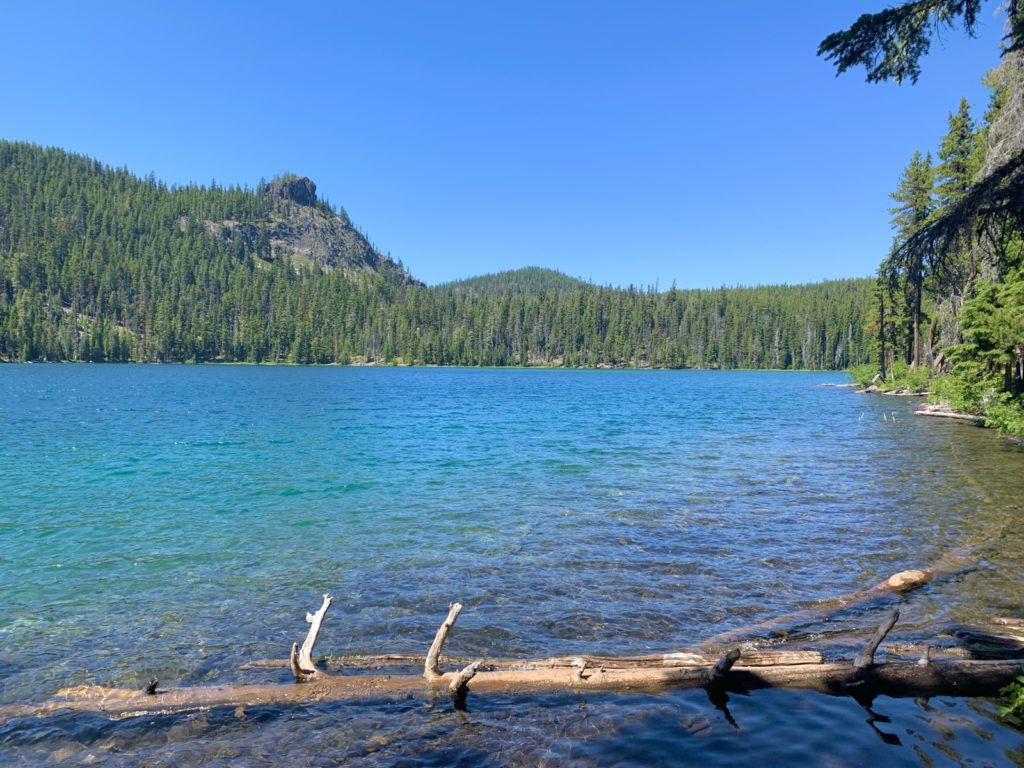 The trail was soft and gentle, very pleasant hiking. It was hot but mostly covered by trees. We passed a few beautiful lakes and many day hikers.
With the late start we only made about 6 miles, and also had to bushwhack a bit to a lake off the trail when we realized we hadn't collected enough water.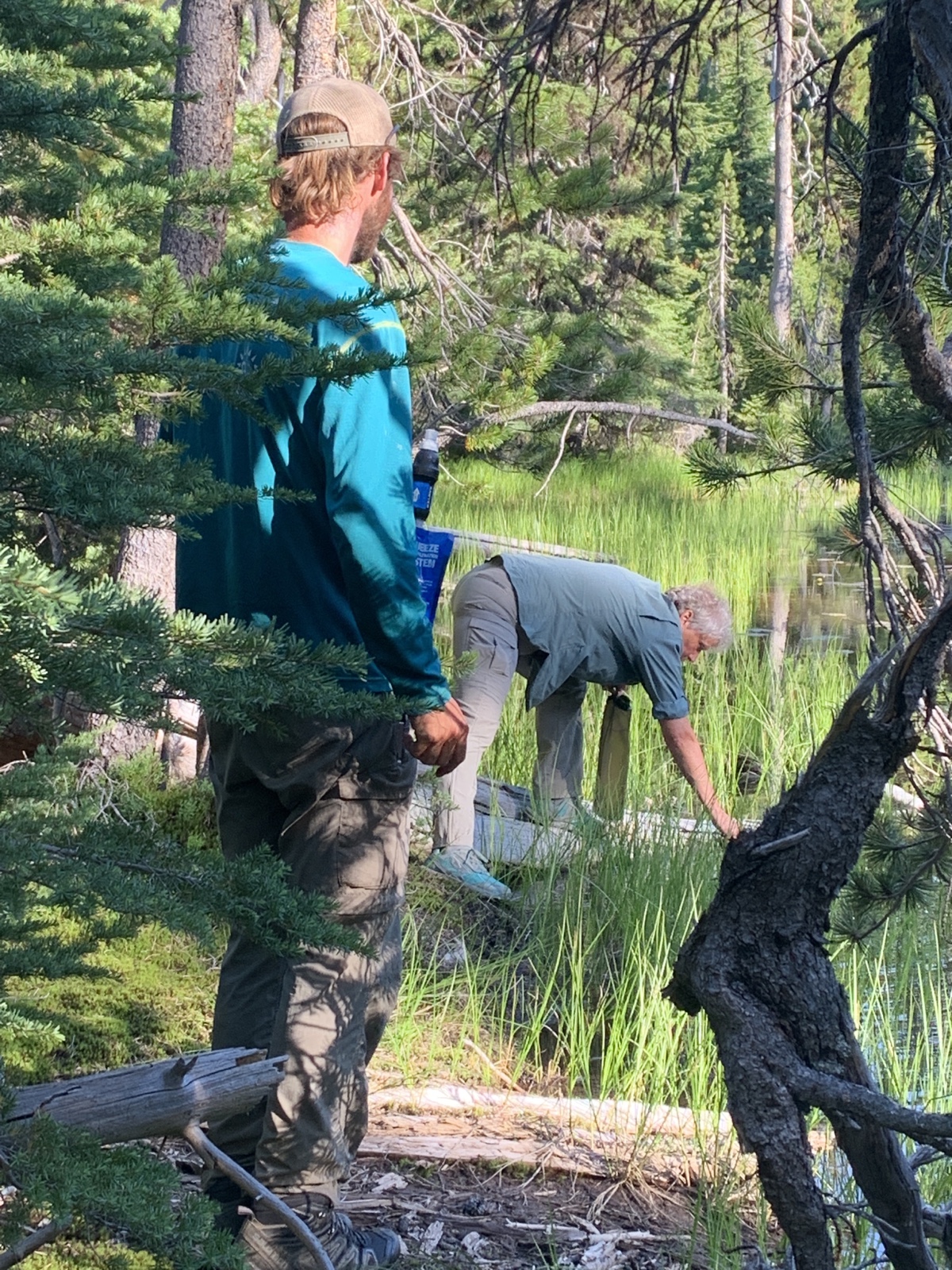 But that also meant we ended the day at the Maiden Peak shelter, and didn't have to put up our tents! We met Matthew on the trail when we started our side trip to the pond and he helped us collect water and is sharing the cabin with us.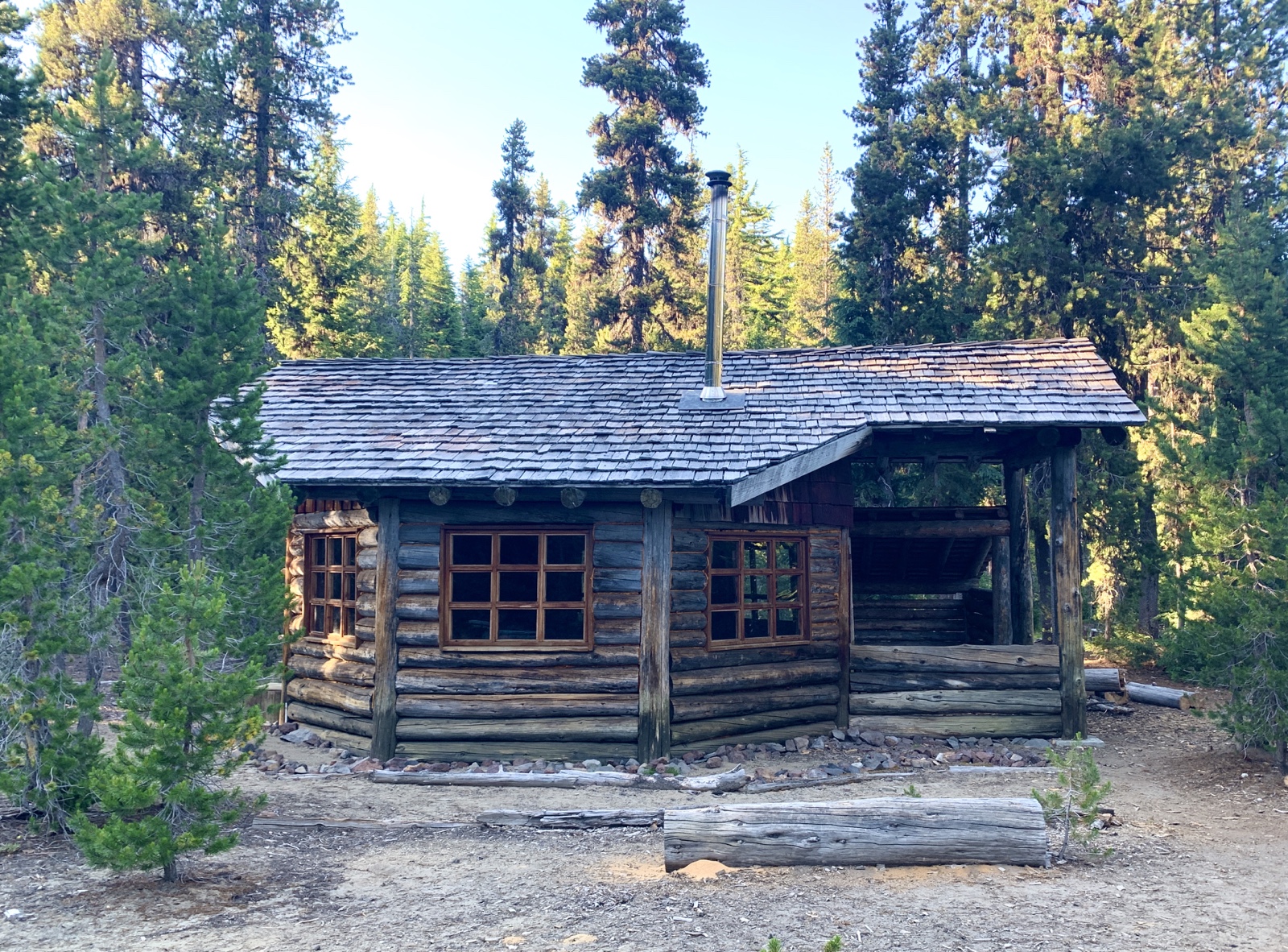 It's a cabin maintained by the ski club as there are many ski trails in the area! It's cozy and comfy and relatively clean.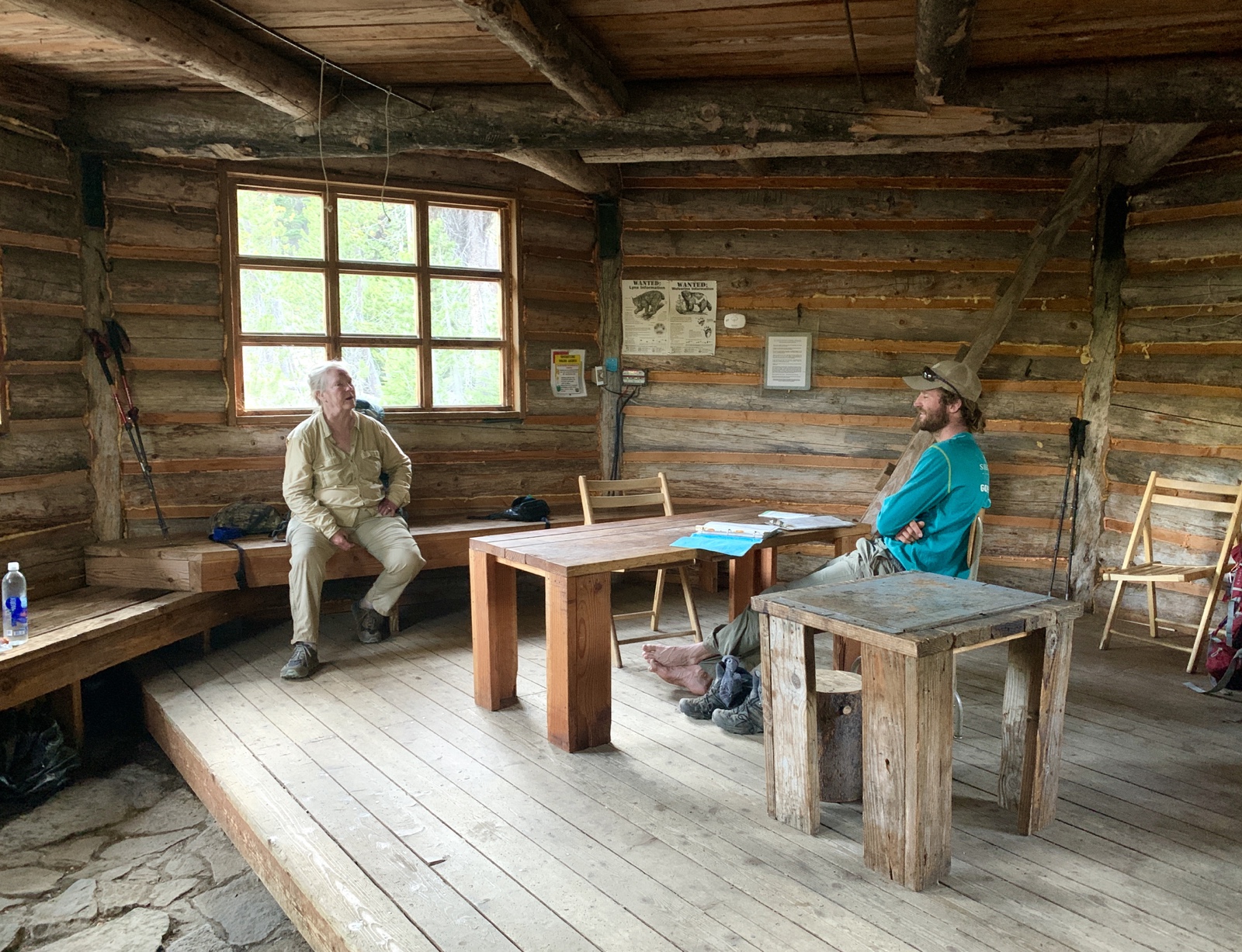 It's nice to cook dinner inside since the mosquitoes are bad outside! Should be a comfy night and we will have more time for coffee without tent take down!