Only reluctantly did I leave the comfort of the Eastside Guesthouse in Bishop. What a comfortable place with nice people and all a traveller of any kind could want! If the bus would be running tomorrow I definitely would have stayed another night.
Instead I enjoyed the last of their pour-over coffees and cycled to the post office to pick up my shoes (purchased before the trip). All worked out and I had plenty of time to reorganize my pack. With the extra food I had added to the shoe box before departure I'm carrying a heavy load again. More than enough food to cover the next section of 100 miles from Agnew Meadow to Sonora Pass.
At 1pm I caught the East Sierra Transit to Mammoth, enjoying the ride with a very friendly bus driver. From the lower end of Mammoth I took the trolley to the Village, then the bike bus to the main lodge.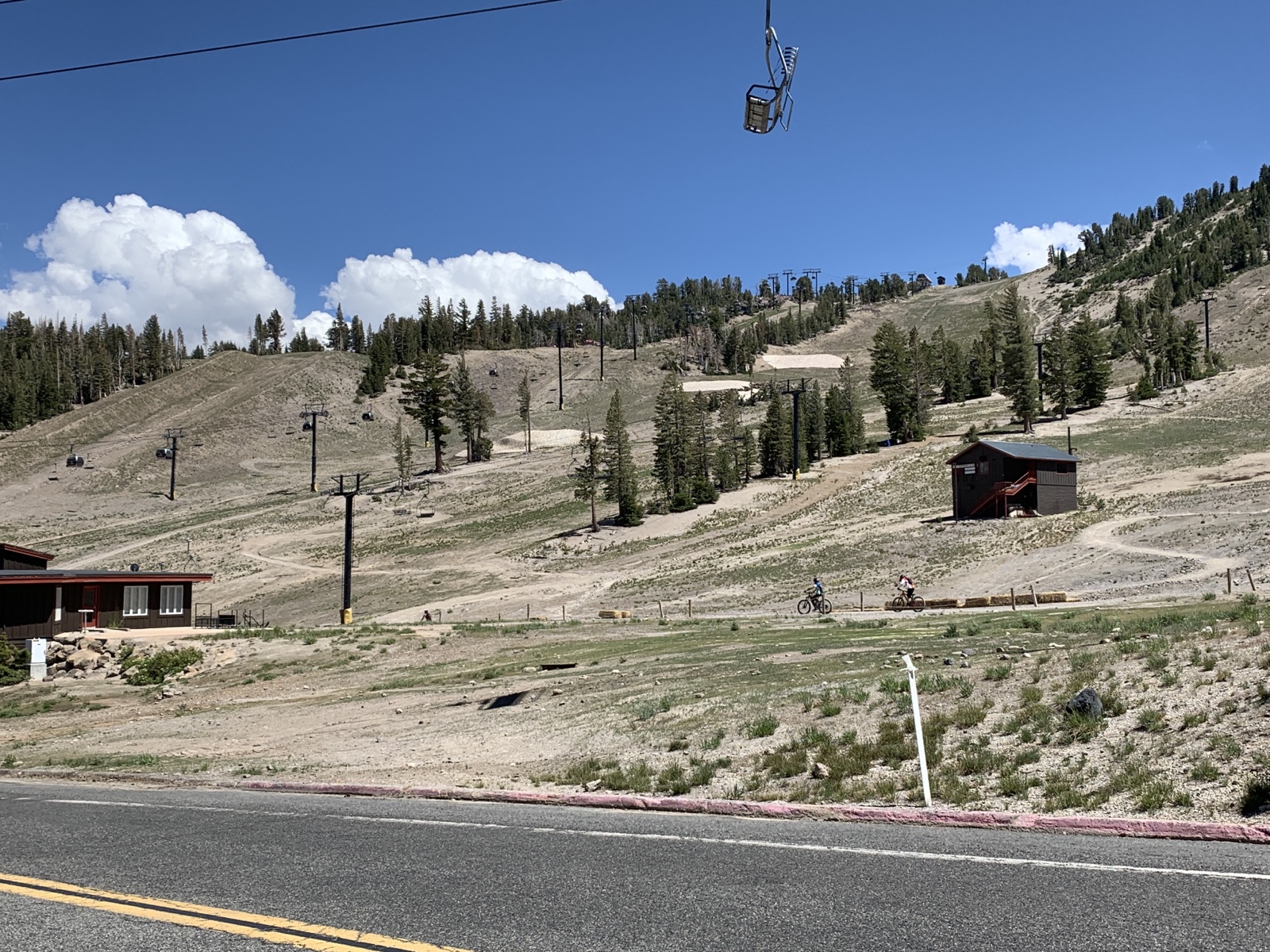 It was full of hard core mountain bikers will full protective equipment. At the lodge they take the lifts up and speed downhill. It was busy!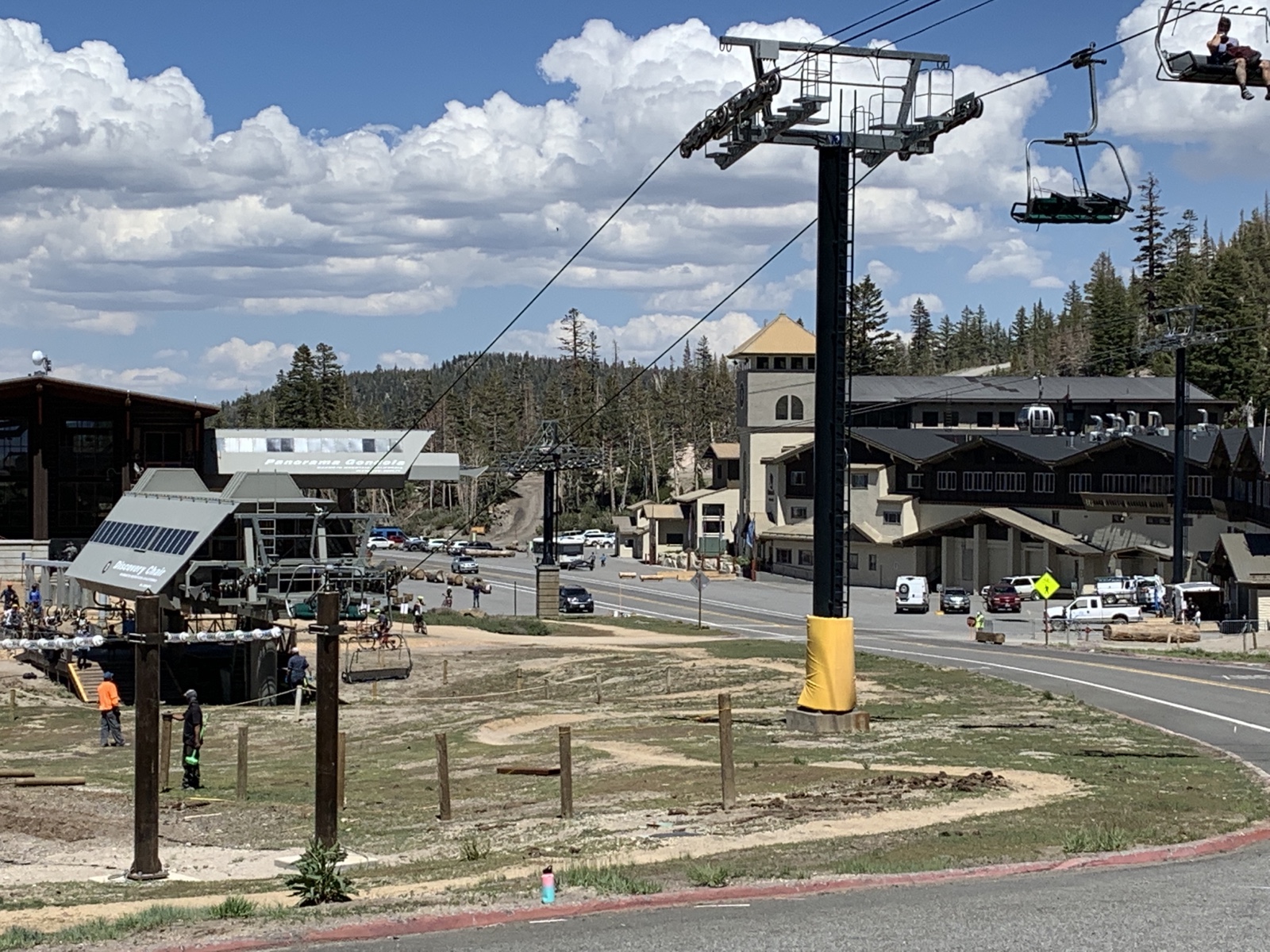 From the main lodge the road continues to the Minaret Vista, then towards Red's Meadow. Usually a bus runs on this narrow road but right now, they allow private cars for $10. I found a ride just past the lodge with a guy from LA going for a hike at Rainbow Falls. And before I knew it I was back on trail at 3pm.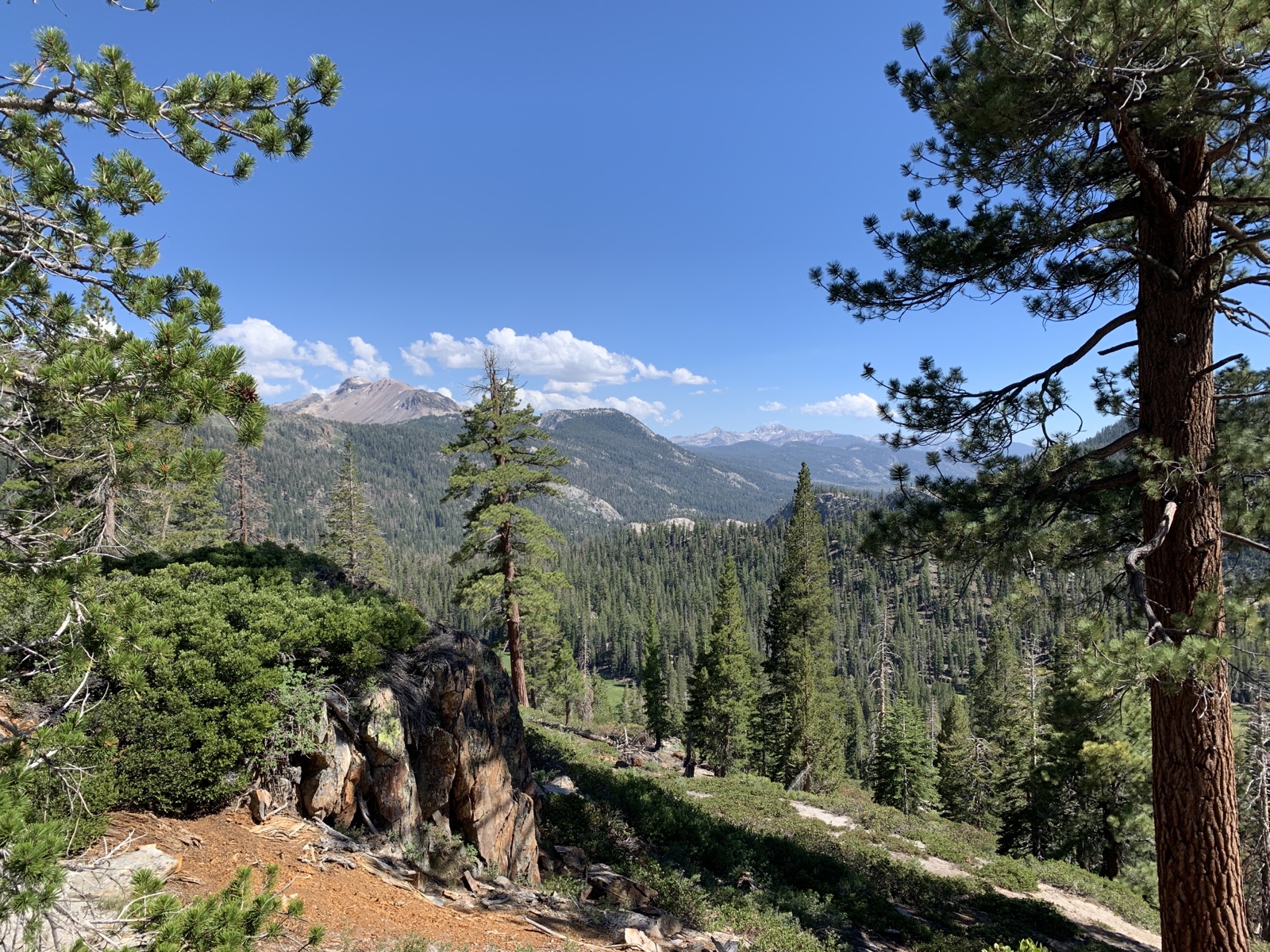 I'm happy to have skipped a few miles of more of the same I've done for days. Now it is greener, I am looking at rugged peaks from my dinner spot and I'm enjoying the change in scenery.
My tent is nestled behind some trees as it's a somewhat windy spot. Rocks help to secure the stakes …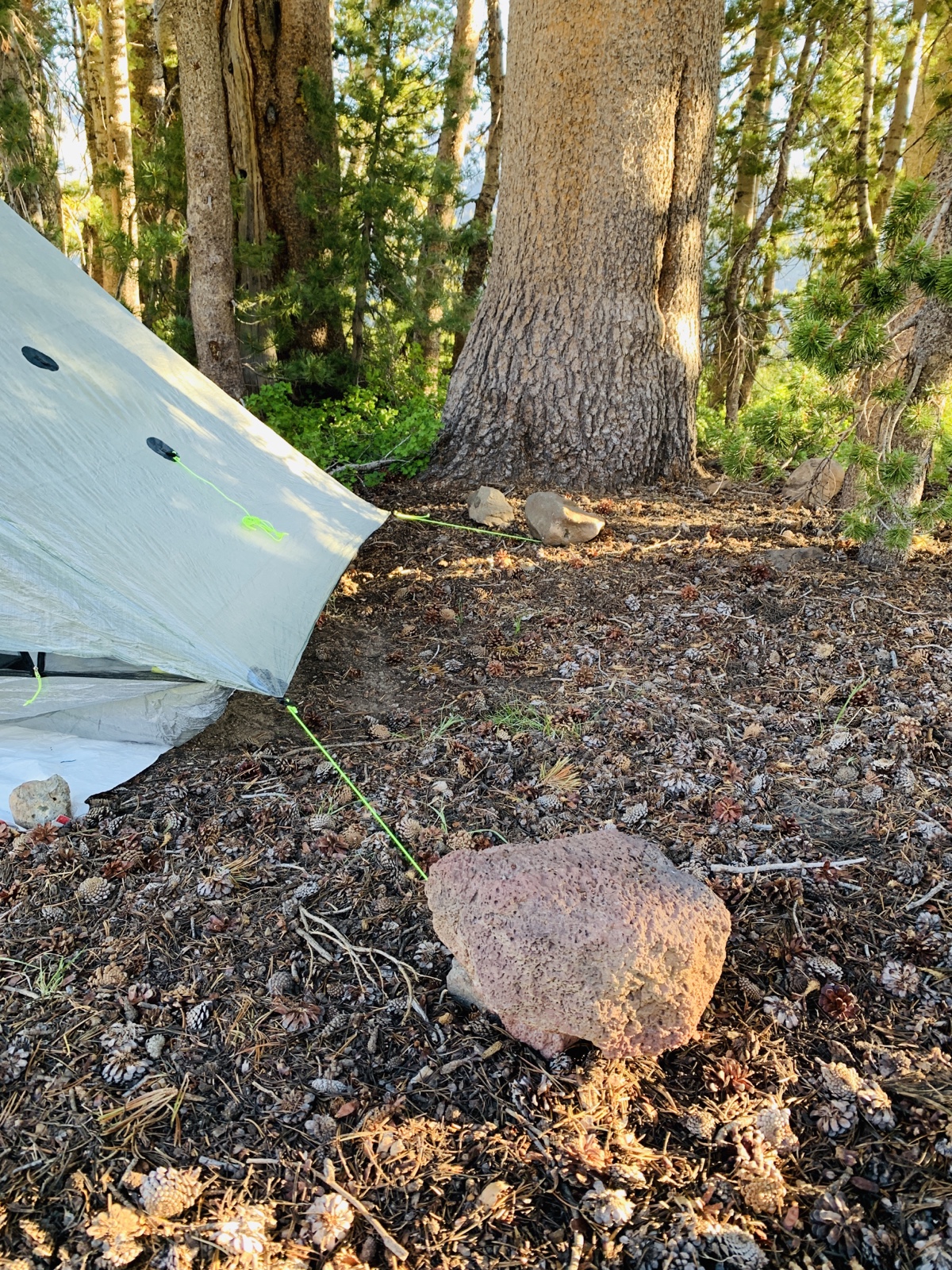 And … here in the middle of nowhere I have 3 bars of LTE so I even video chatted with Graham! No idea how this works …