Great night by Elk Lake, and wonderful views and light in the morning! The shower didn't happen when we realized they only opened at 11am so we freshened up at the water faucet and headed out.
Thanks again to Brad for being an awesome trail angel!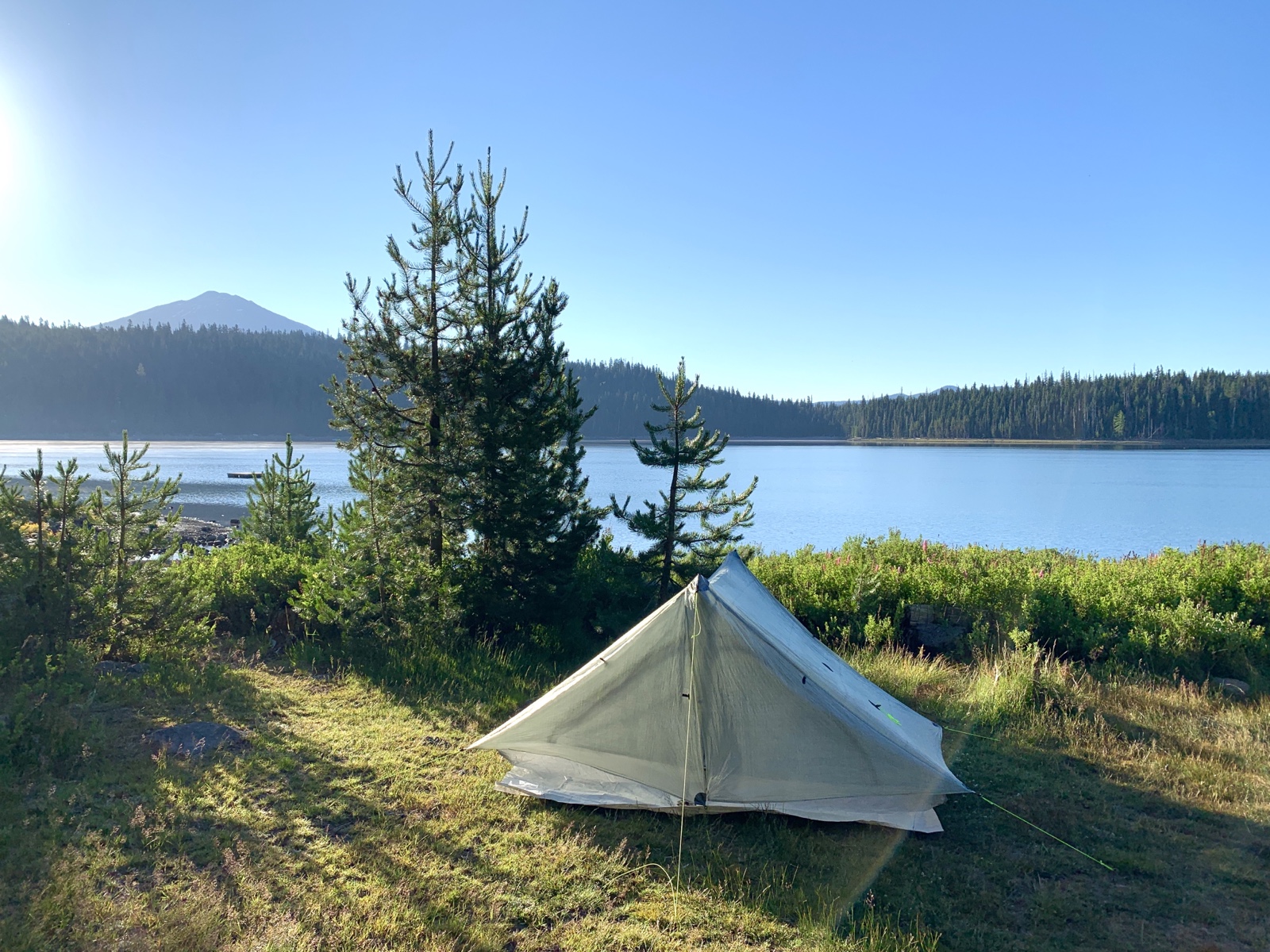 The morning was walked mostly in the trees, with an uphill to Koosah Mountain (1989m). The mosquitoes are still there but in breezy areas they are tolerable. But it is still hot!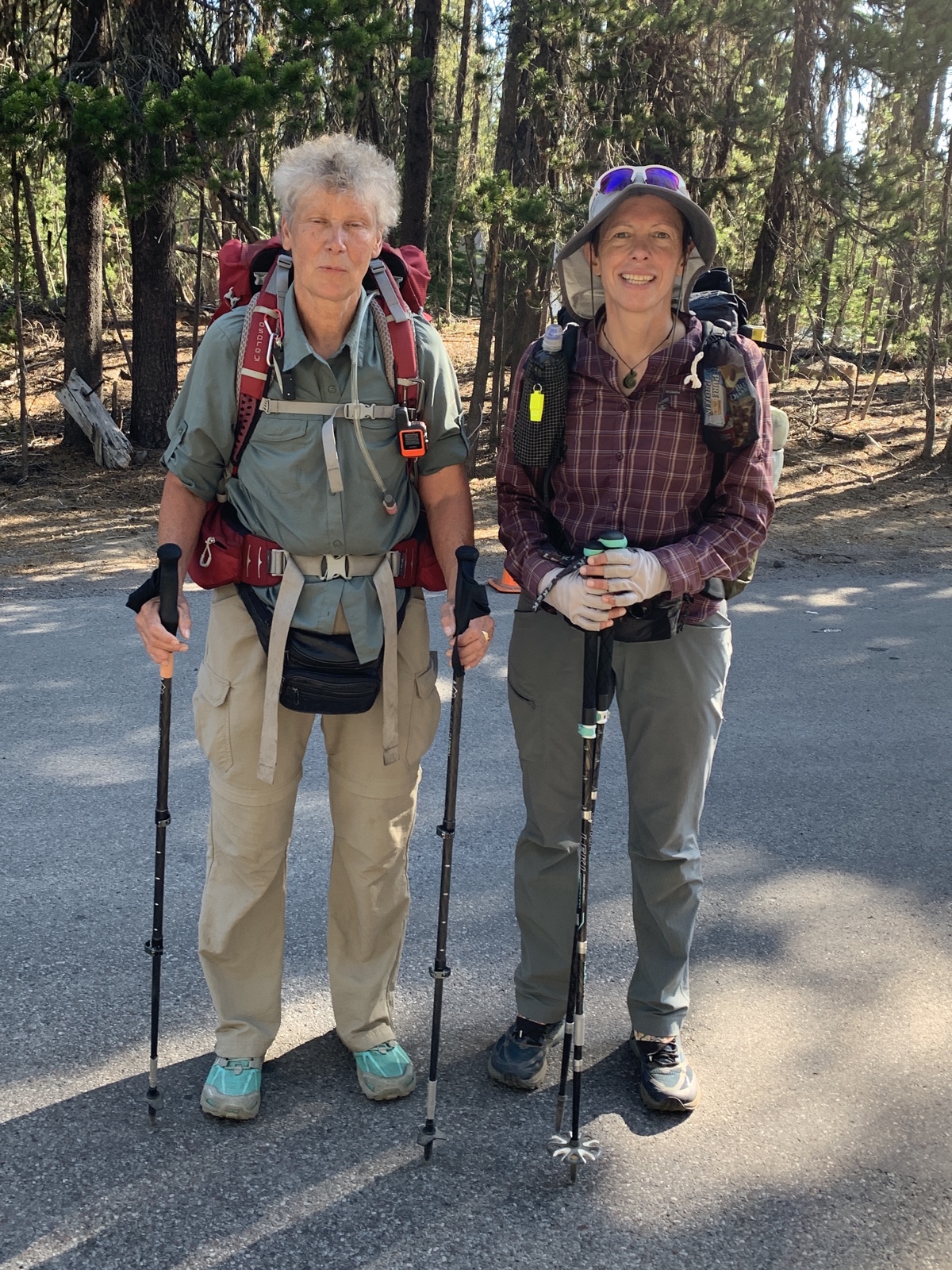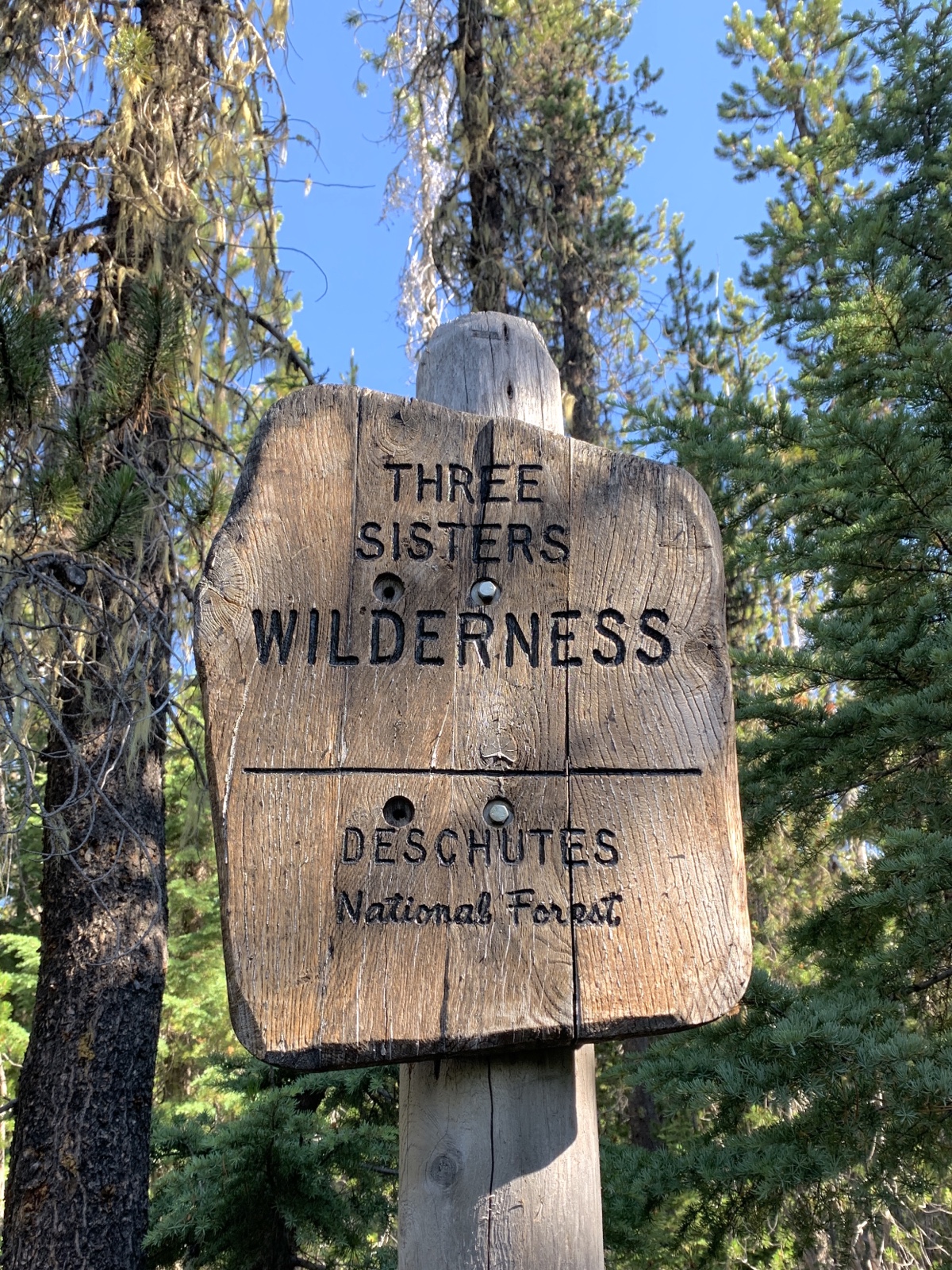 We took a break at Sister Mirror Lake, a lovely little lake where we cooled off our feet. The water was pretty warm … maybe we should have gone for a swim!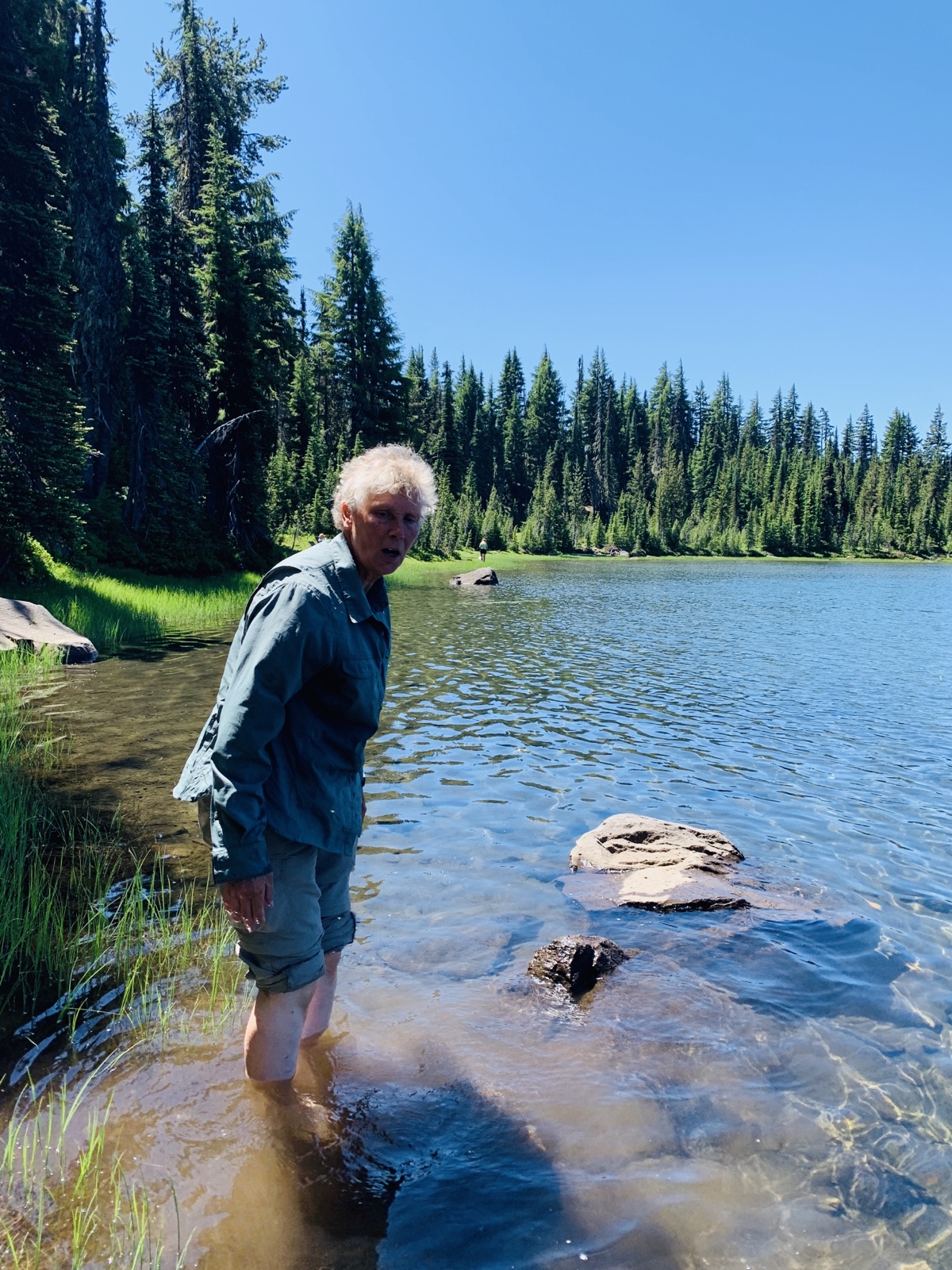 Then the landscape changed to more volcanic features, with the big South Sister dominating the east of us and lava fields coming close to the trail.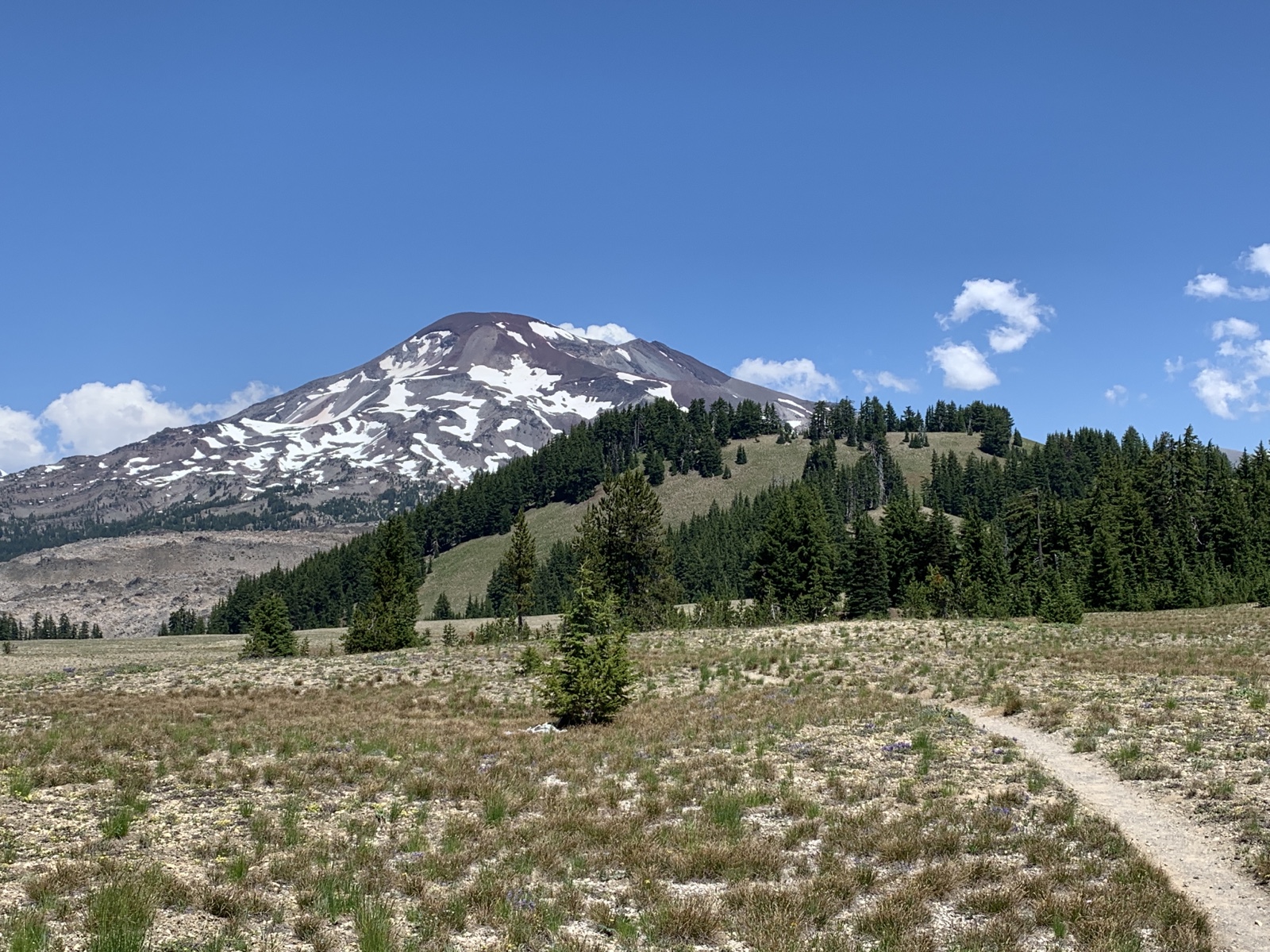 We met another thru hiker, MochaJoe who is doing 25-30 miles per day! He's from Belgium. Amazing how he just bounced down the trail!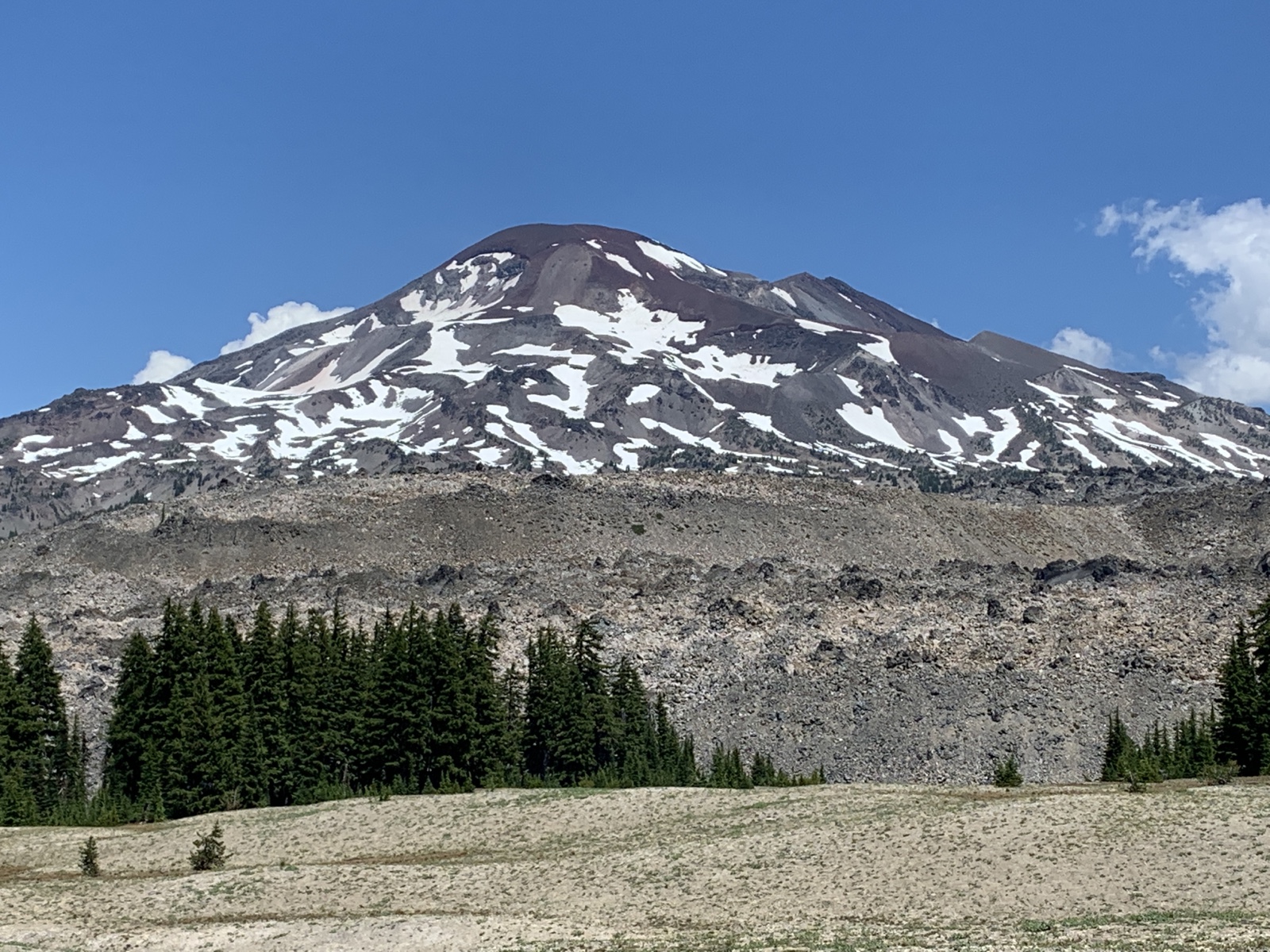 We made it to Mesa Creek pretty early and are escaping the mosquitoes in our tents. The creek is cold and was perfect for some clothes rinsing etc.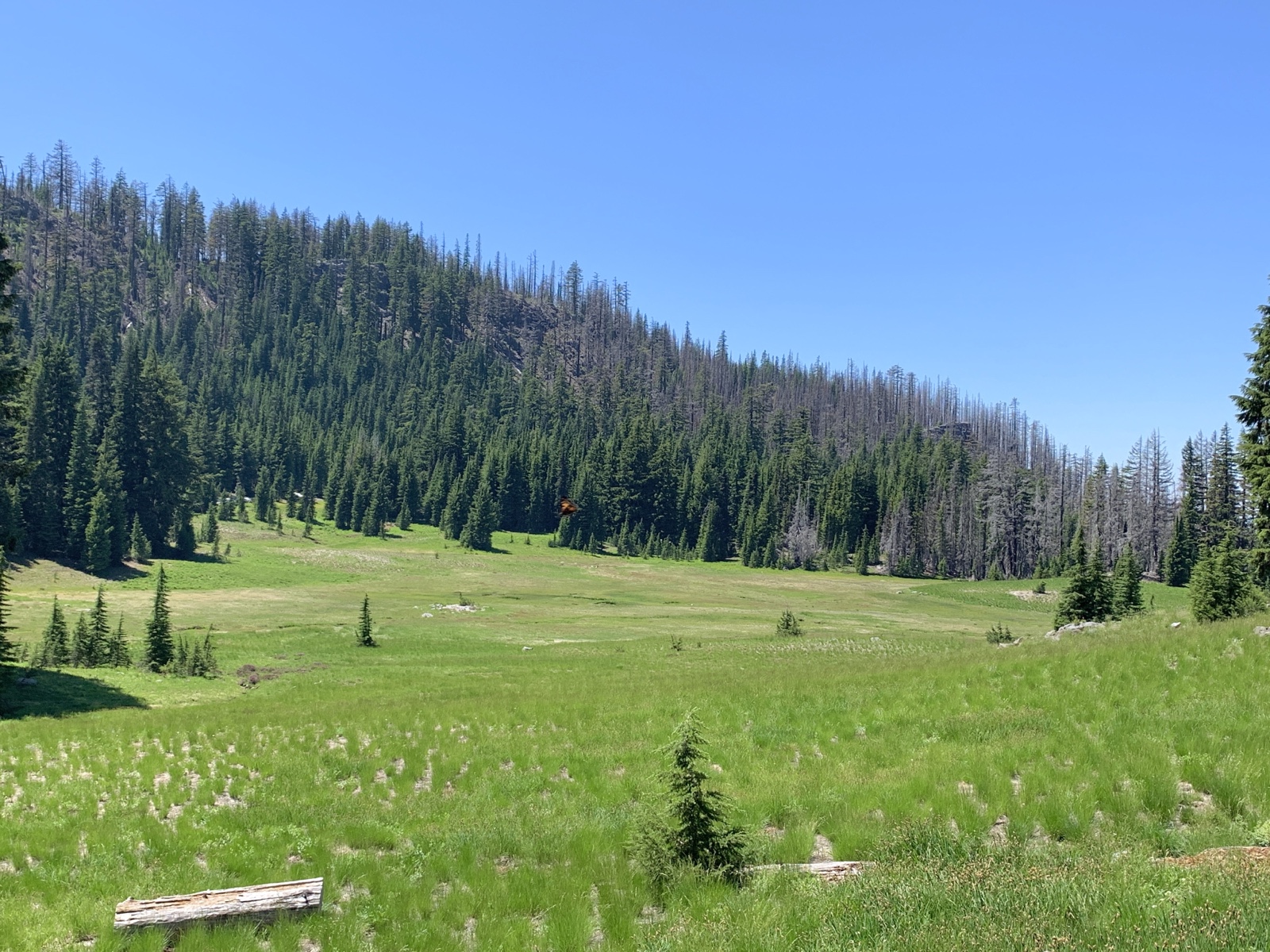 With extra afternoon time on our hands, dinner was early but I'm sure there will be some snacking later. We only have 20 miles to Mackenzie Pass and two days to get there so no stress tomorrow. An early start is planned due to the heat.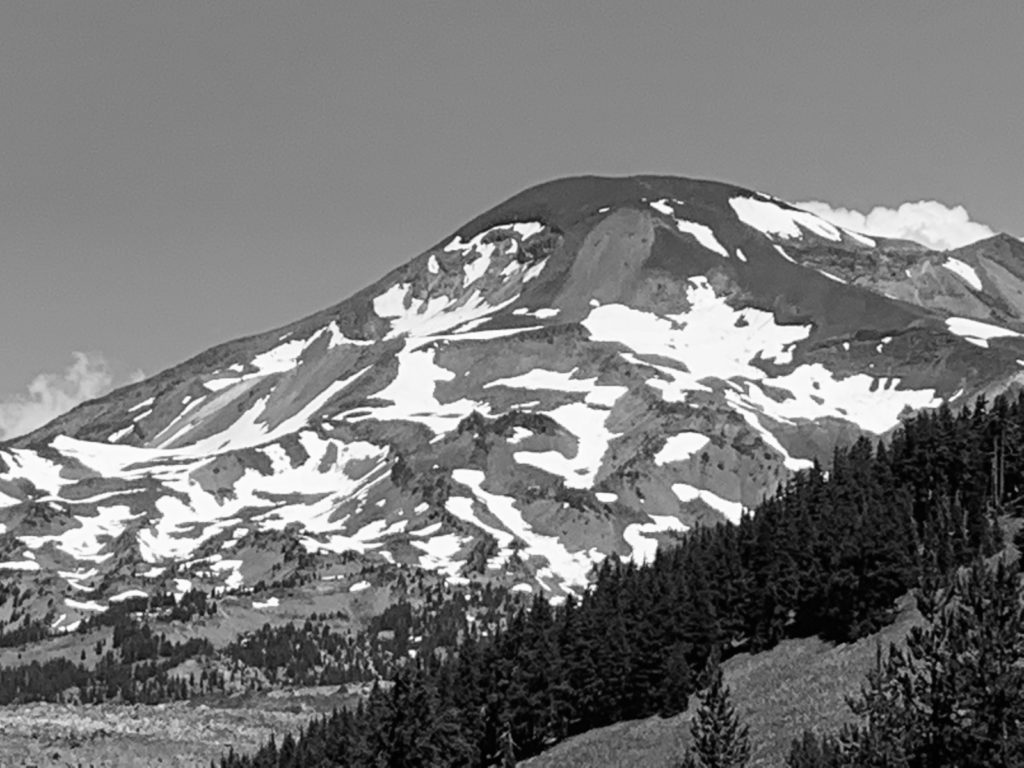 It is really nice to be hiking with Loura. Our hiking pace matches and the company is wonderful! The plan is to meet Theresa at Mackenzie on Friday morning, for a ride to up trail for me and a ride home for Loura. On Saturday I plan to check into Timberline Lodge!