We really enjoyed the camp spot at Mesa Creek, with easy access to ice cold water and quiet solitude (even though a couple we had met on trail told us the next day they were camped close by).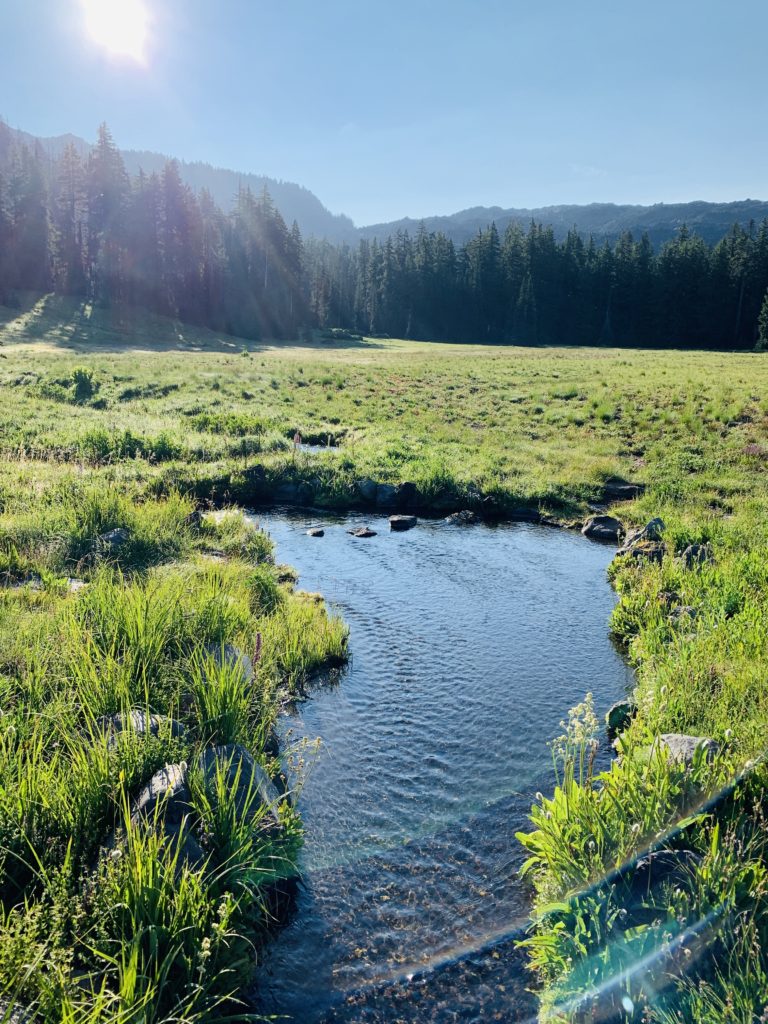 The hiking was beautiful today! There were green meadows, views of the Sisters and the Husband, and we managed to hike most of the 12 miles before it got too hot.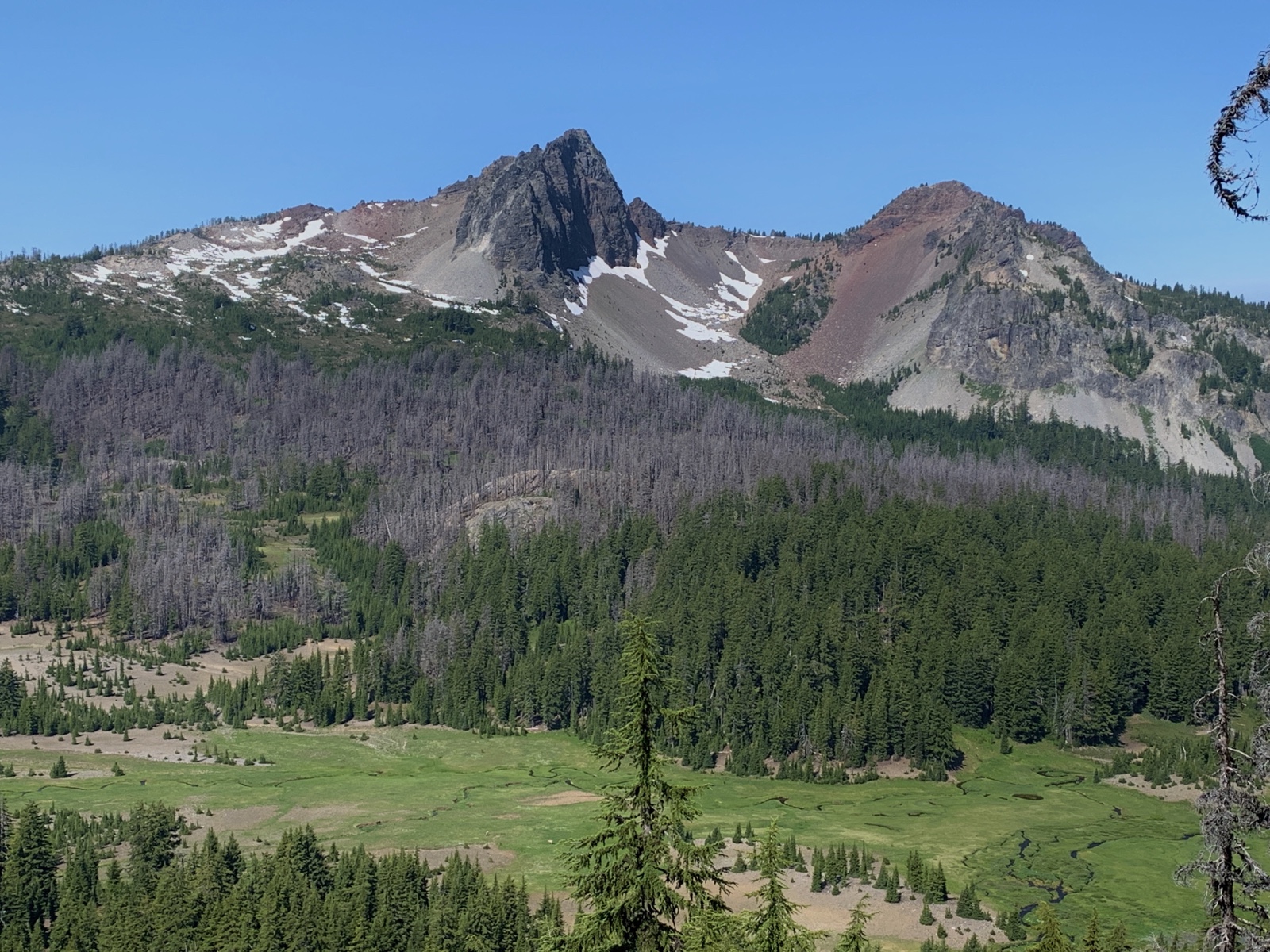 The Middle Sister rose to the east, and more and more lava fields are showing up. Tomorrow we will have some lava to walk on …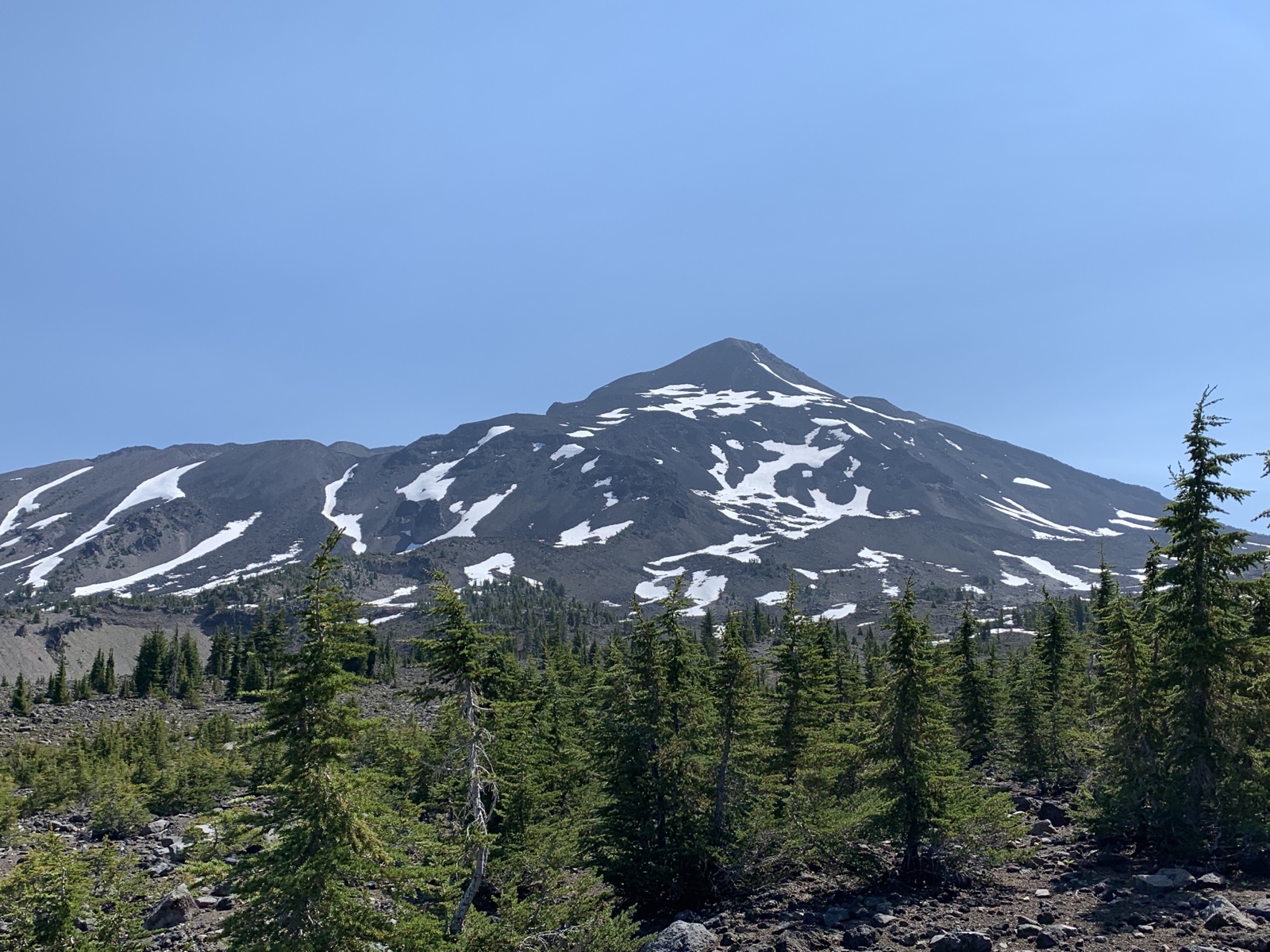 We also walked through the Obsidian Limited Entry Area. It's a strictly controlled area with rare obsidian, that we can hike through as PCT permit holders (1.8 miles) but not camp in. Any other visitor also needs a permit. The shiny glass was spectacular!
We also passed Obsidian Falls in that area. Looked like a nice ice cold shower!!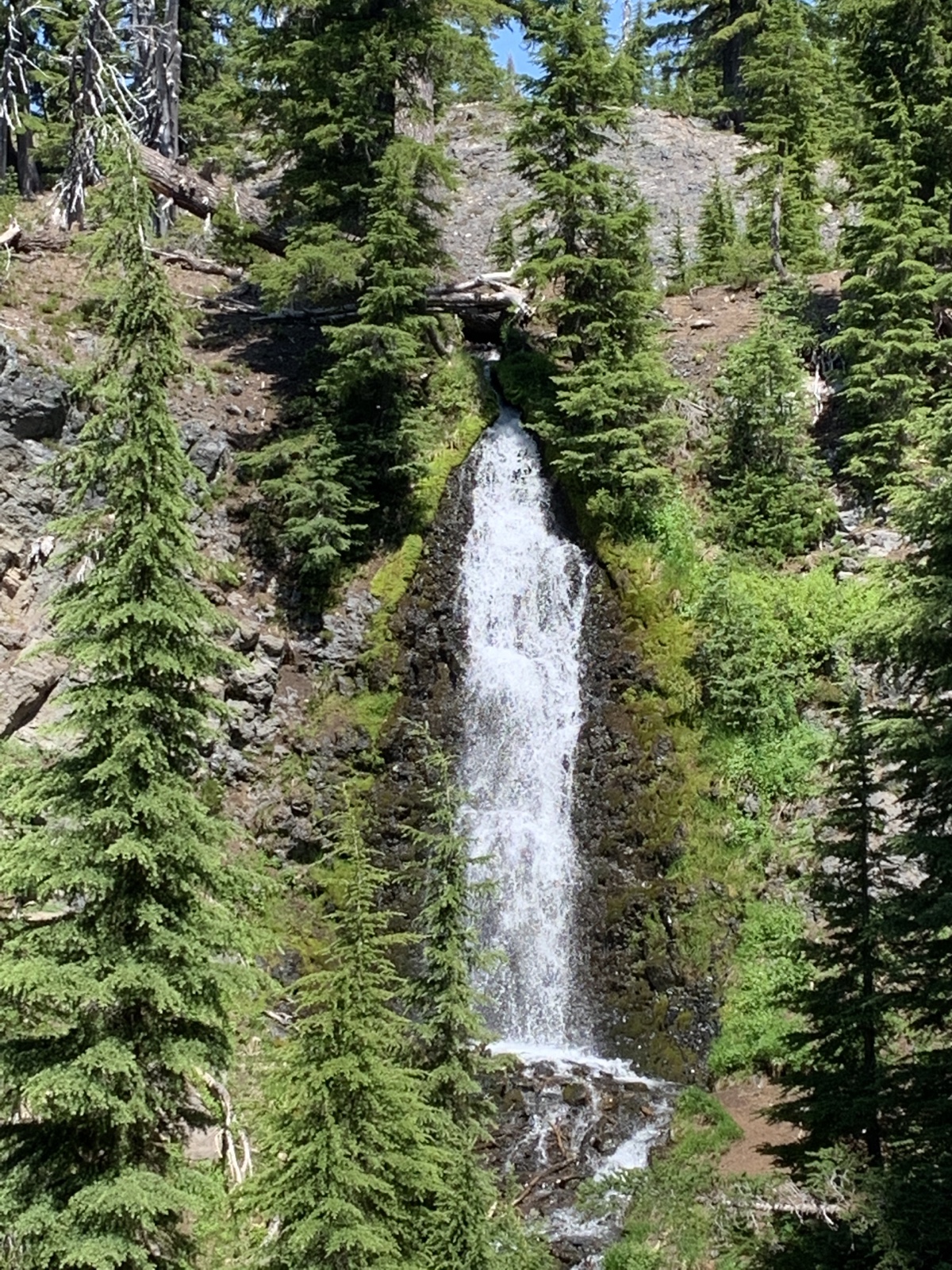 Today we encountered a few snow fields, even though the heatwave continues. Nothing serious, only a few feet of snow here and there.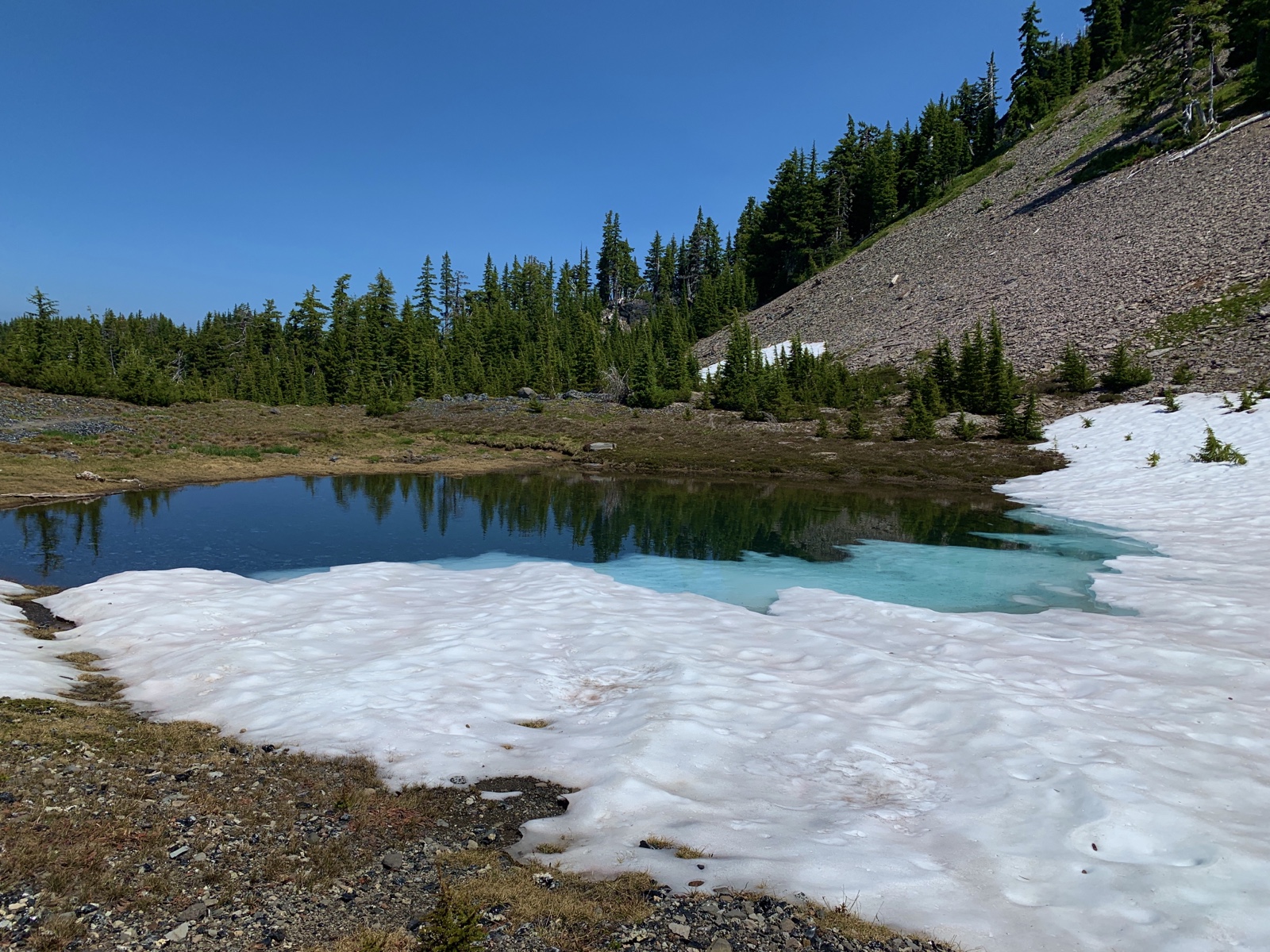 The Sisters continued to line our path to the east.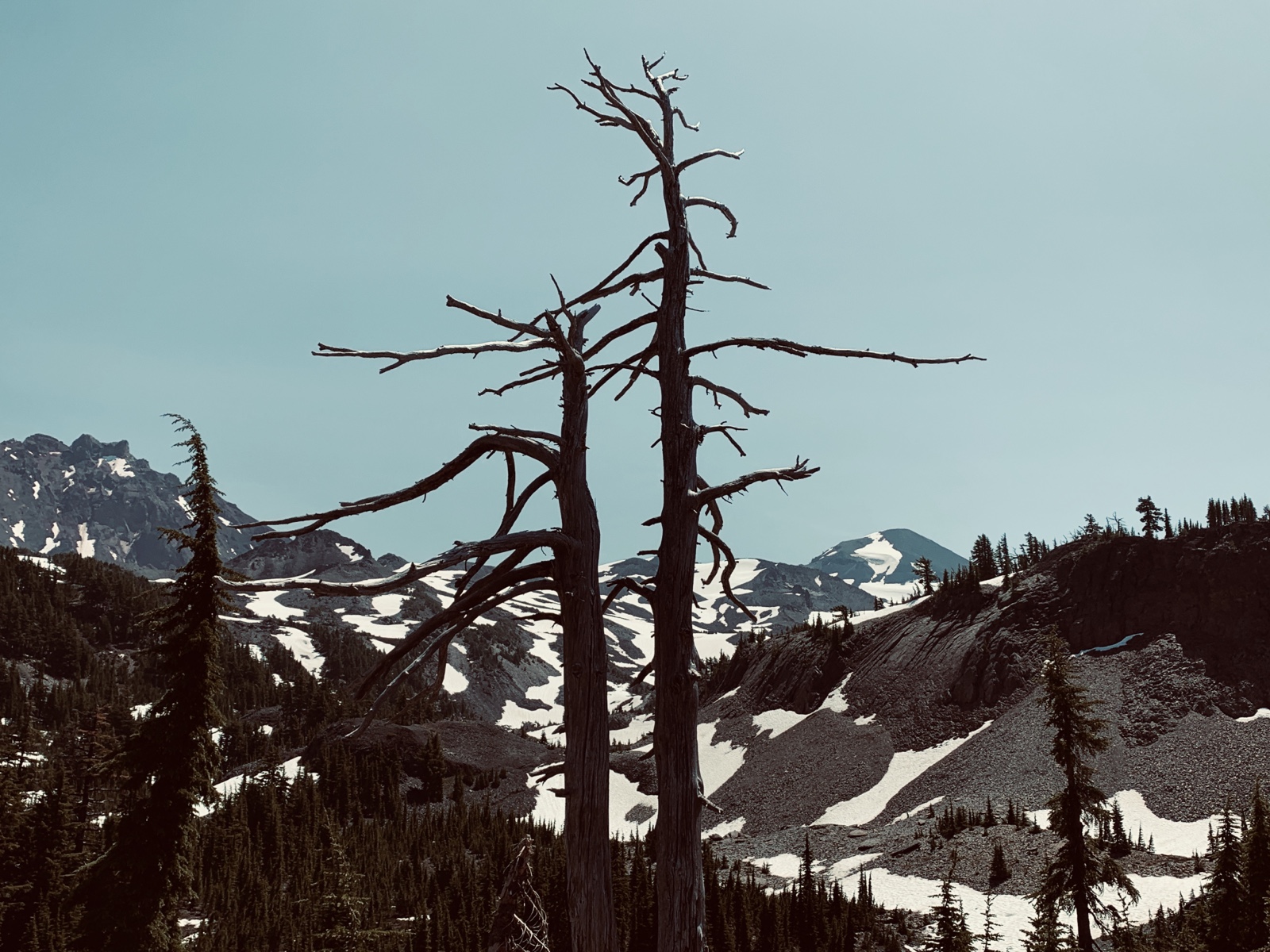 In the distance to the north we also got our first glimpse of Mt Washington and Mt Jefferson.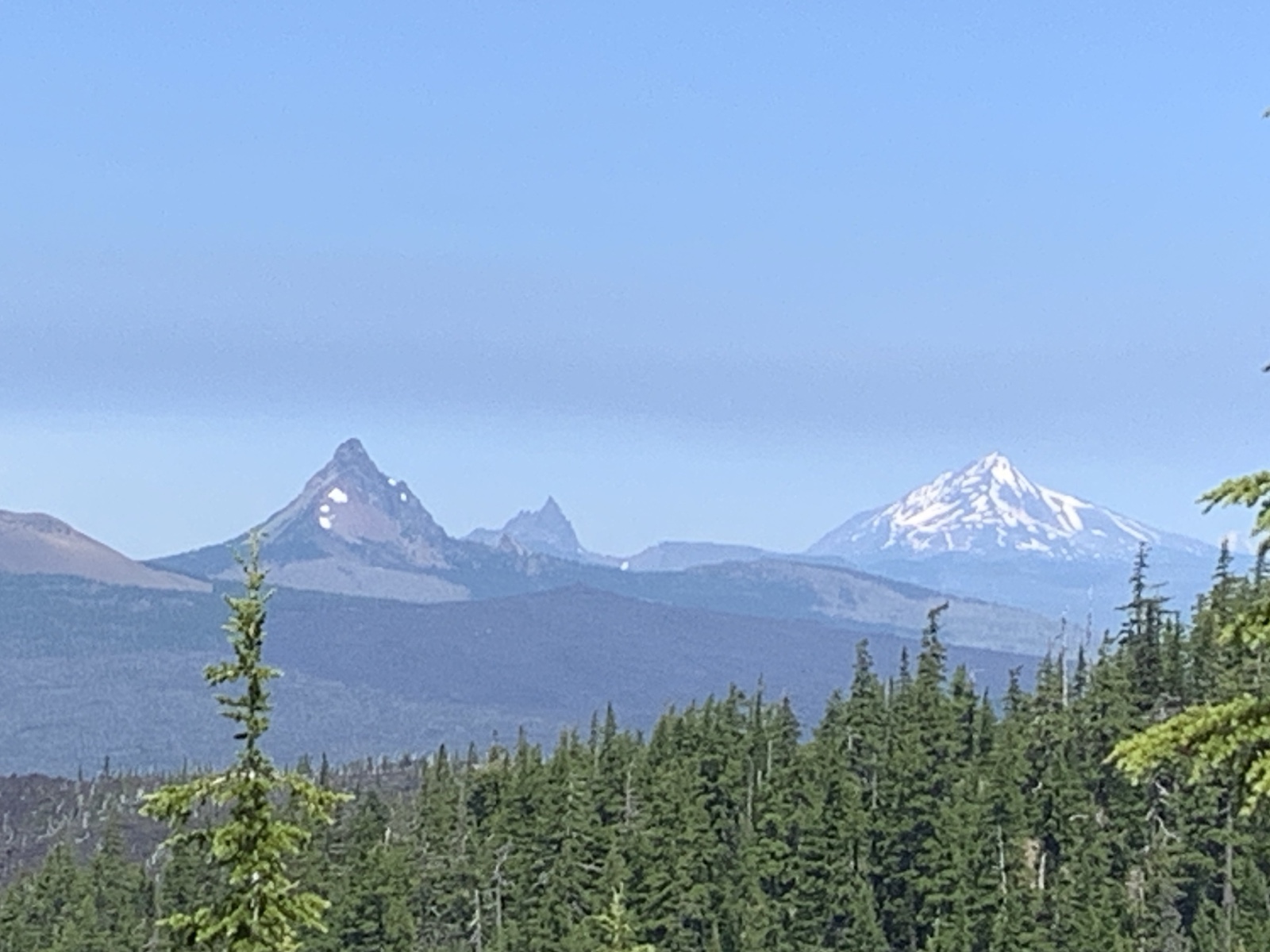 We are camped in a wide area that has a little spring still running (only for a stretch, then it disappears in the ground). It's next to a wall of lava, with views of the big mountains around.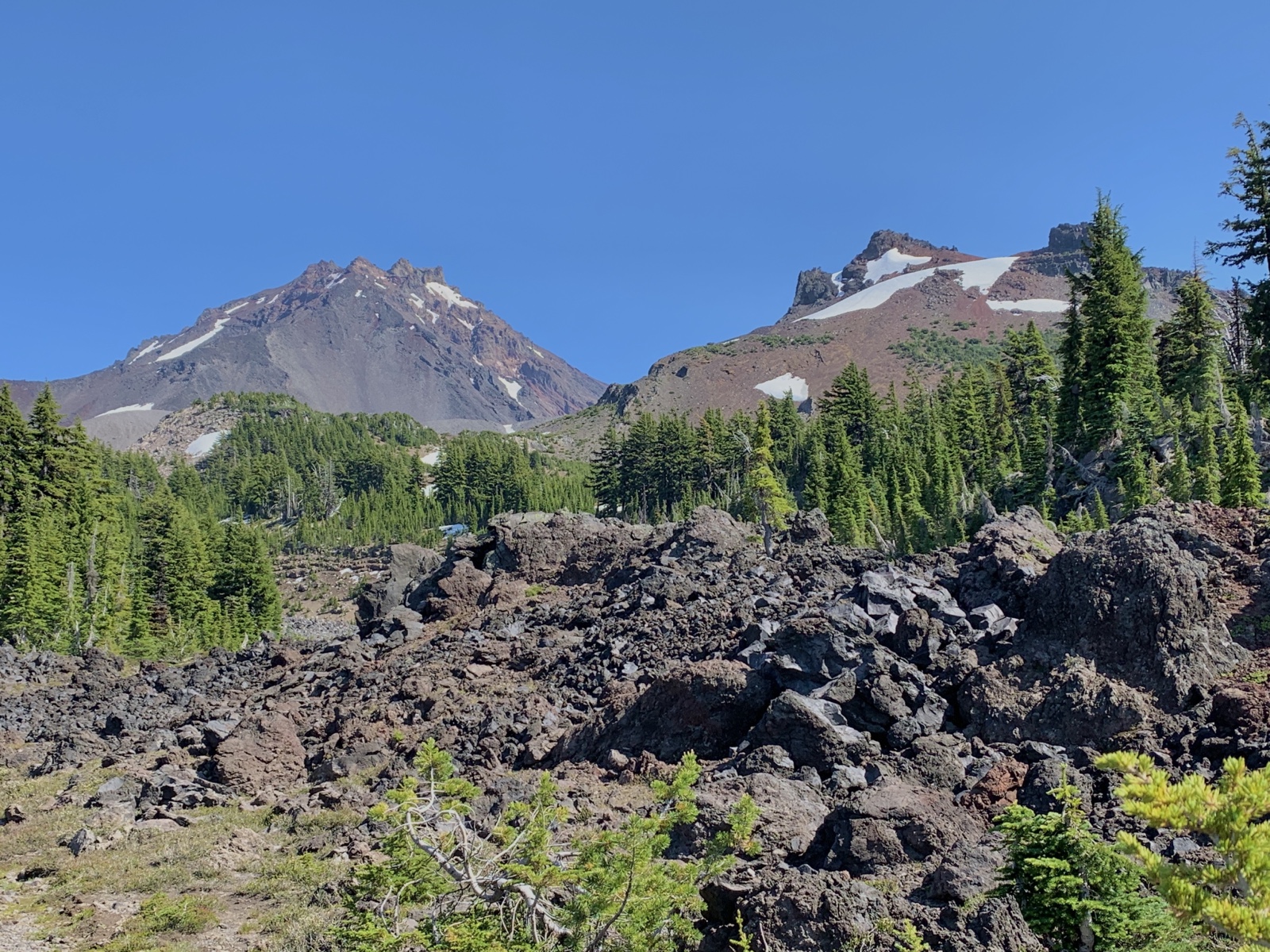 Tomorrow we only have 8 miles to Lava Camp Lake, where we will spend the last night. If all works out we get picked up on Friday! There will be some "exfoliating" lava walking tomorrow …