I cannot imagine a better place for a zero day! I haven't gotten tired of the views yet … I ❤️ hanging out at the lodge!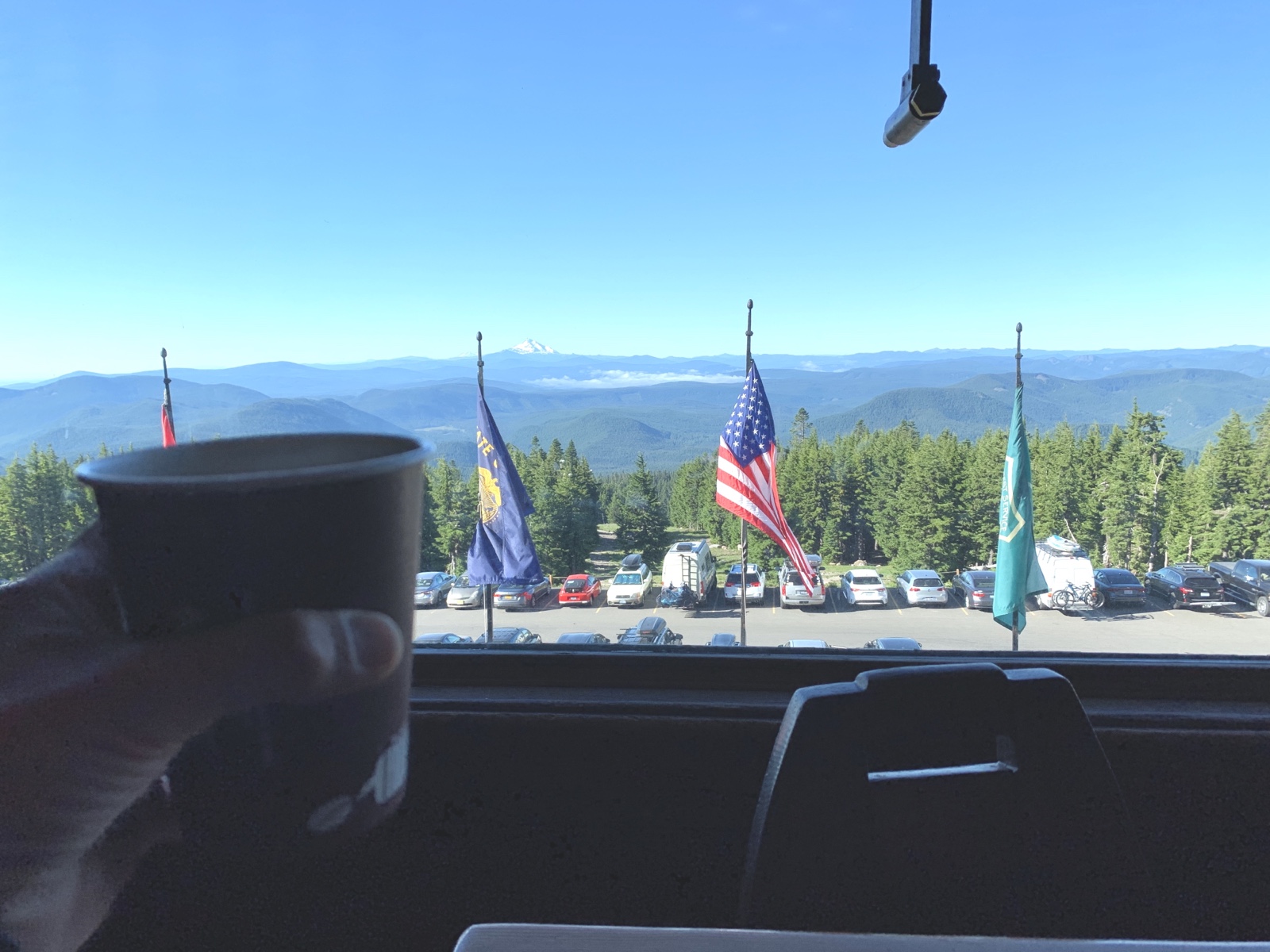 I woke at 5am and saw the sun coming up. So I went outside and enjoyed the quiet mountain and colourful sky!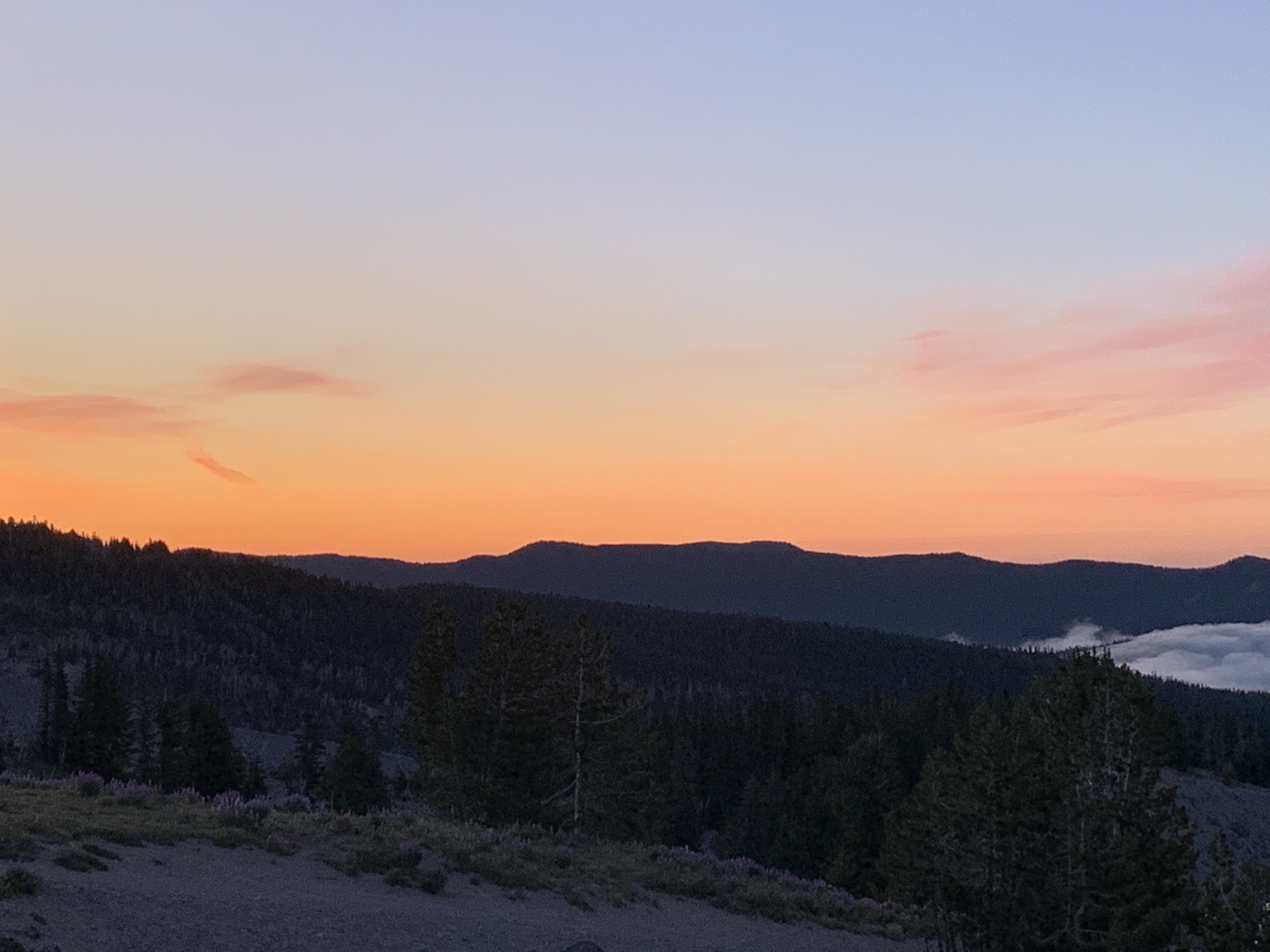 Nobody was outside and it was cool but I had been cozy in my bed, not in the tent 😁 It was amazing to see the dawn break. After that I waited until coffee was ready in the dining room (7am). I might have had a few …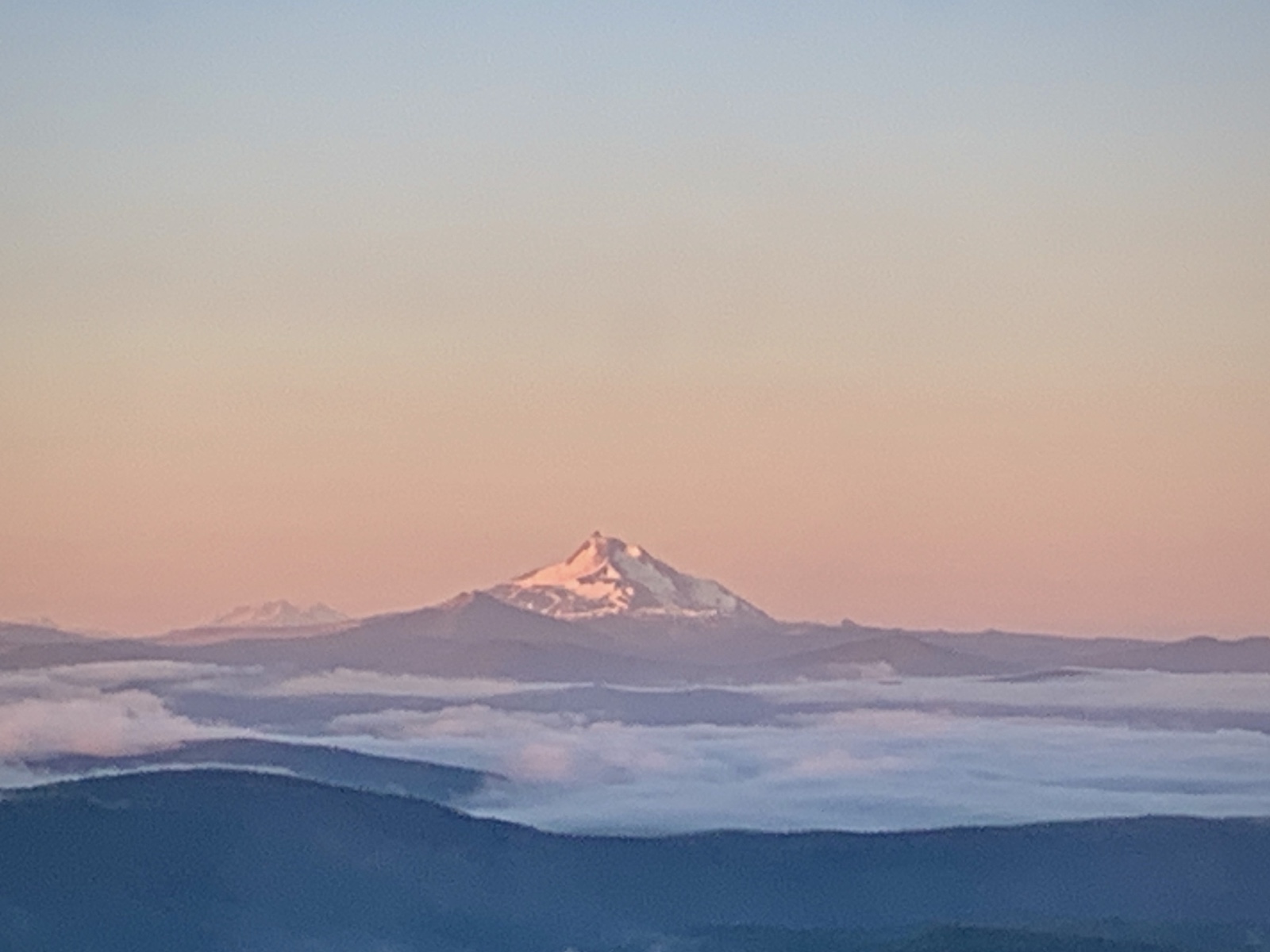 The skiers started arriving at 5:30am and I found out later that it's the US racing team with their coaches. The public started around 9am I think …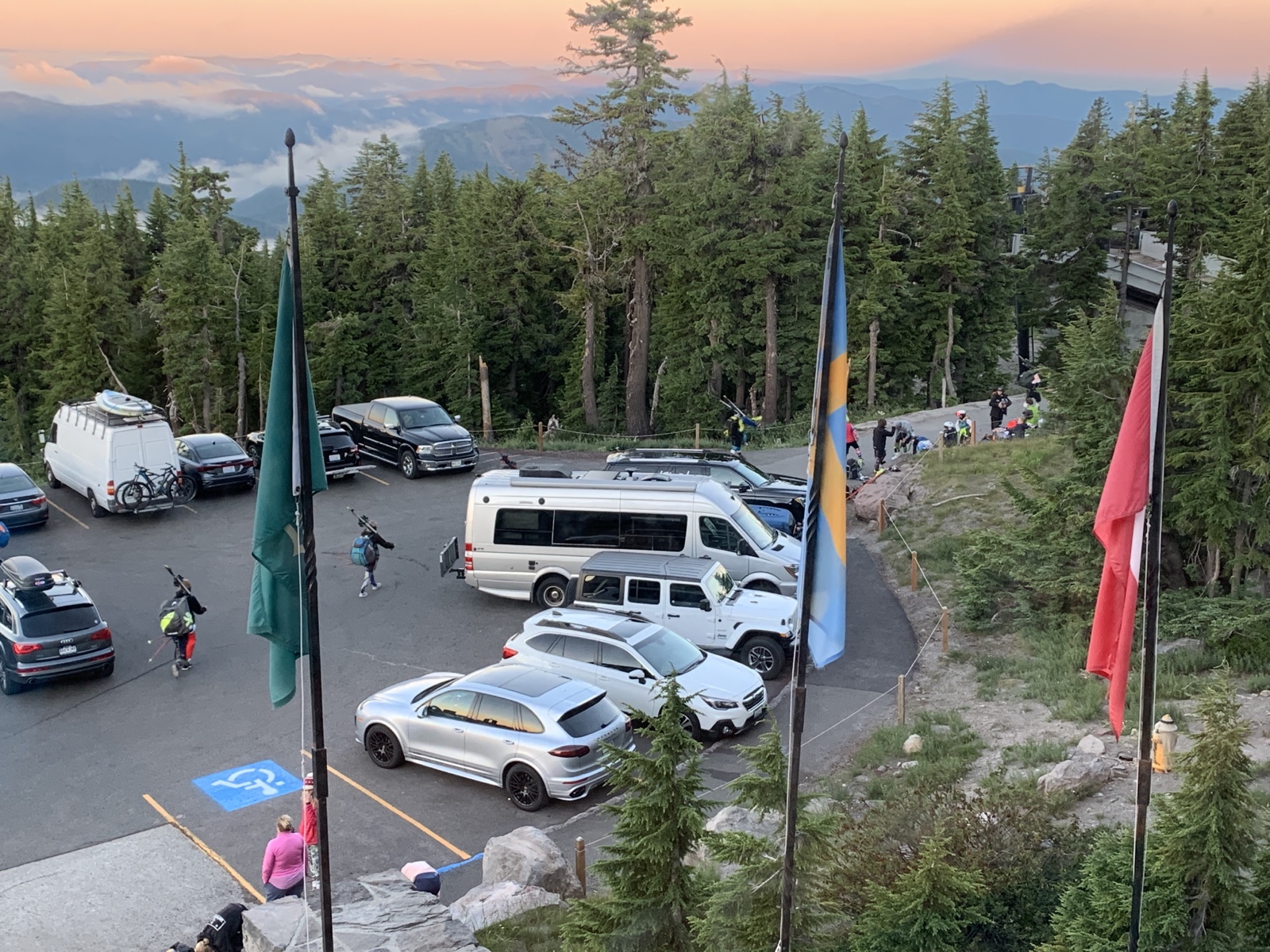 I had a nice chat with a 2019 PCT hiker (not sure why he asked me if I was hiking the PCT … do I smell?? 😂) and we marvelled at the experiences a thru hike brings. He was actually reconnecting with friends from his hike at the lodge.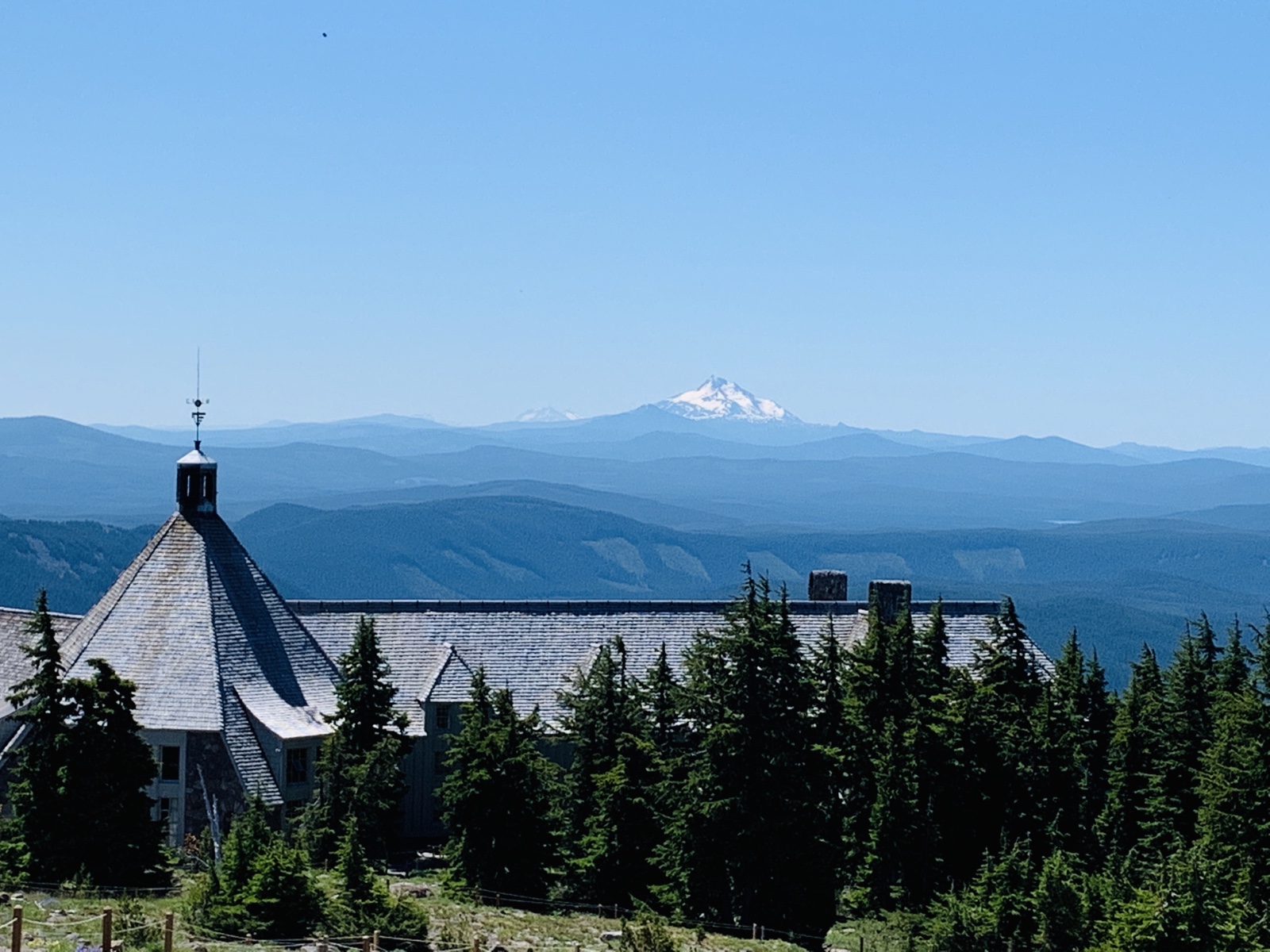 Then I … went for a hike on the PCT! It wasn't far but proved what the comments mention … a lot of sand!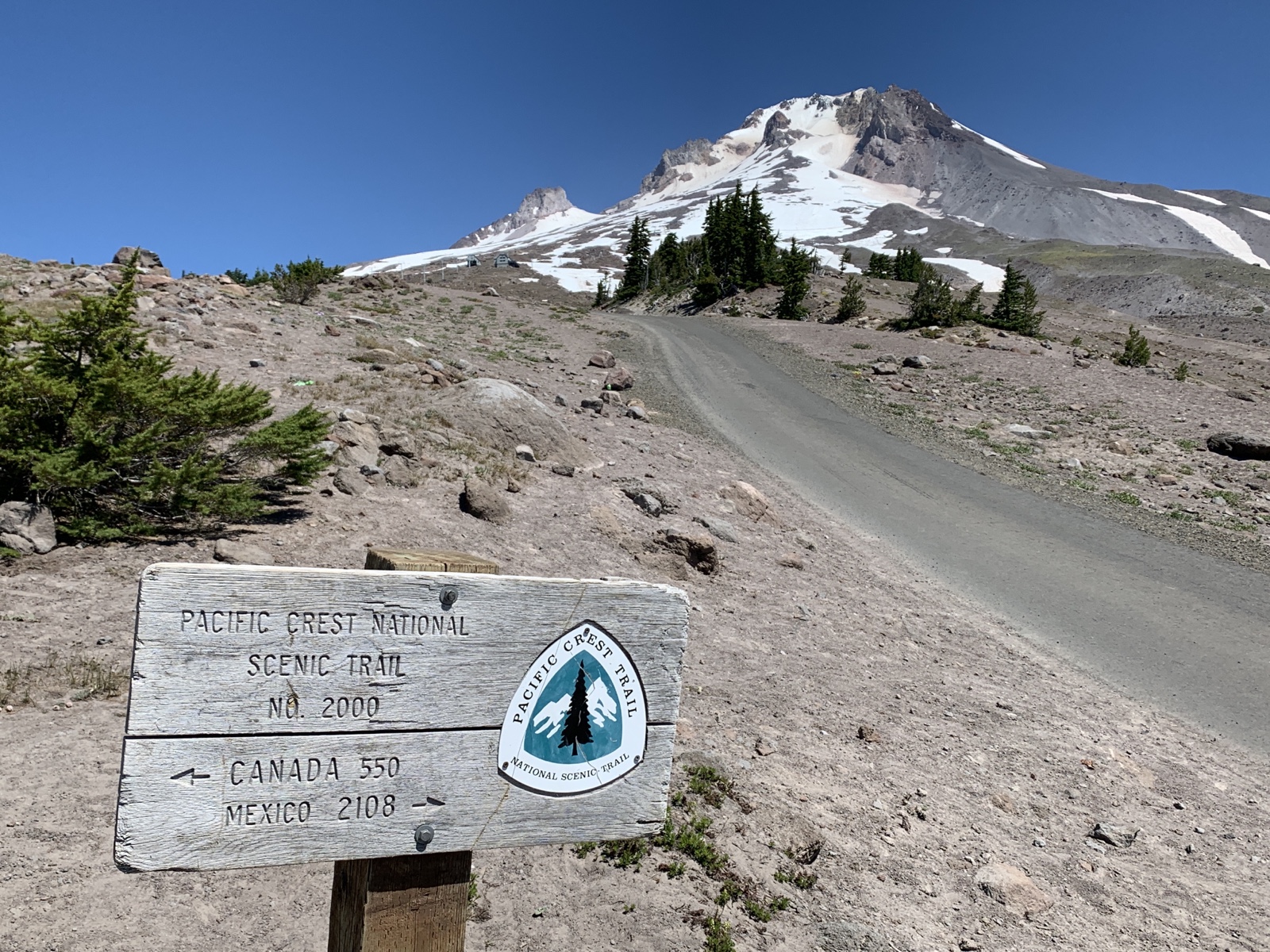 I watched the junior team finish their ski training on the last stretch of snow that reaches almost to the lodge.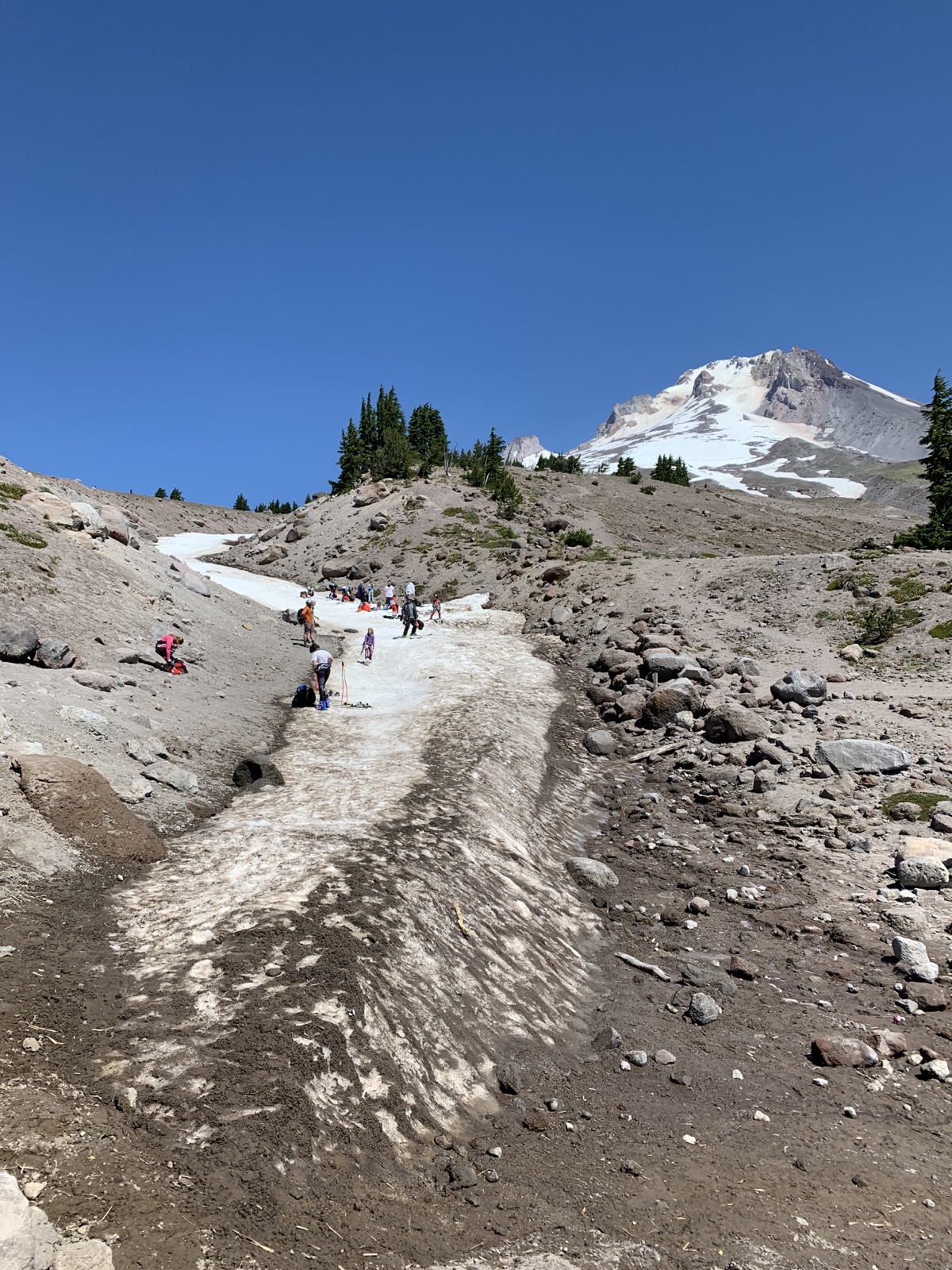 I explored a bit more of the area and finally took the shuttle into Government Camp to buy some food/treats. It's free and only takes 15 min.
Then I had enough of walking and came back to the lodge to rest. It's such a cool place … definitely not modern or even with all conveniences of other hotels but special, historic, unique. Even the mesh inserts in the windows are original!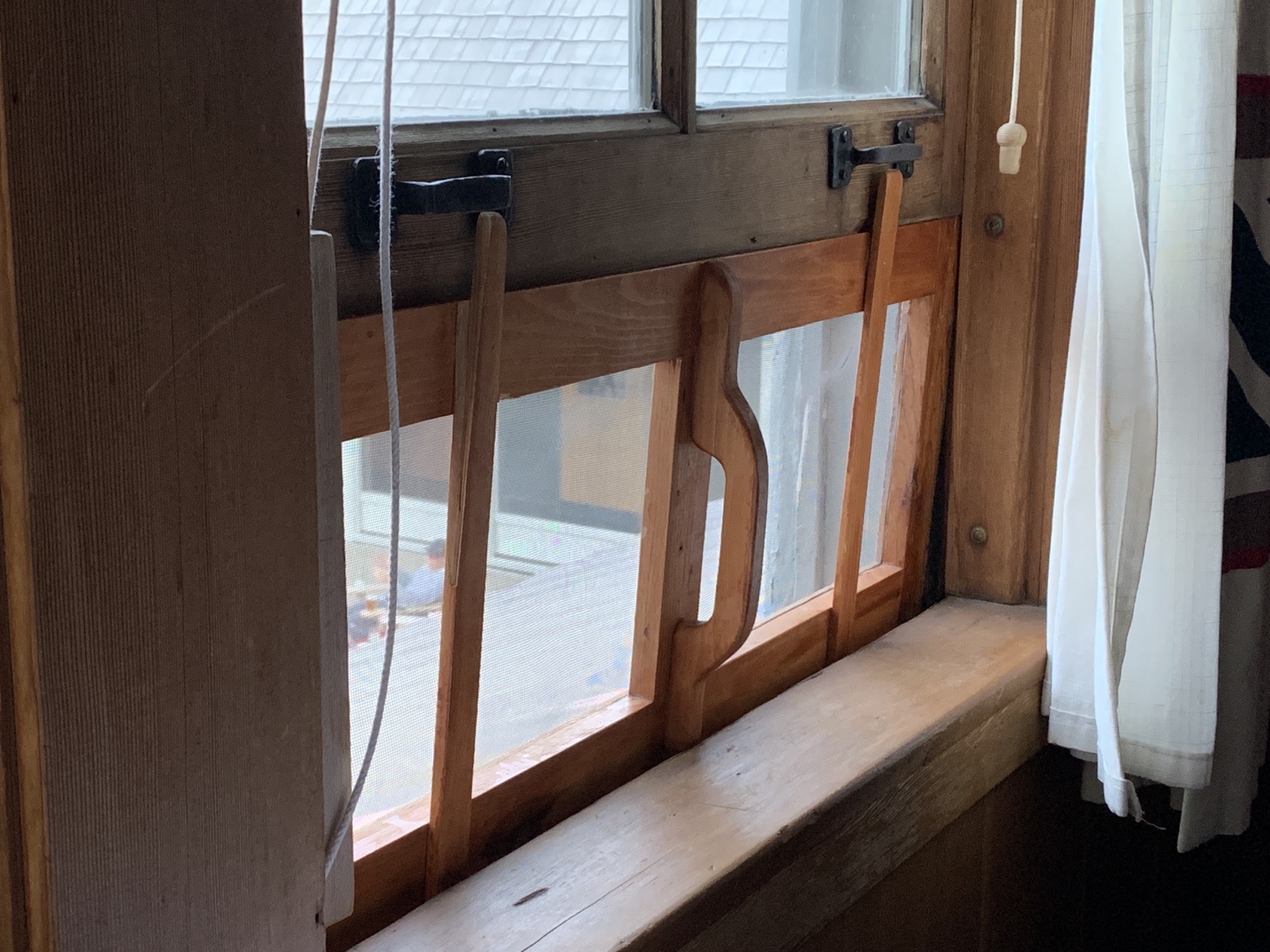 Tomorrow I will sleep in until coffee time 😂