From lake to lodge!
We had a leisurely morning at Lava Camp Lake, getting up at our usual time (around 6am), packing up, drying tents a bit and then waiting for Theresa. Reliable as she is, she showed up around 9:30am. We were happy to see her and very grateful for the pickup (both T and L live in Reedsport on the coast).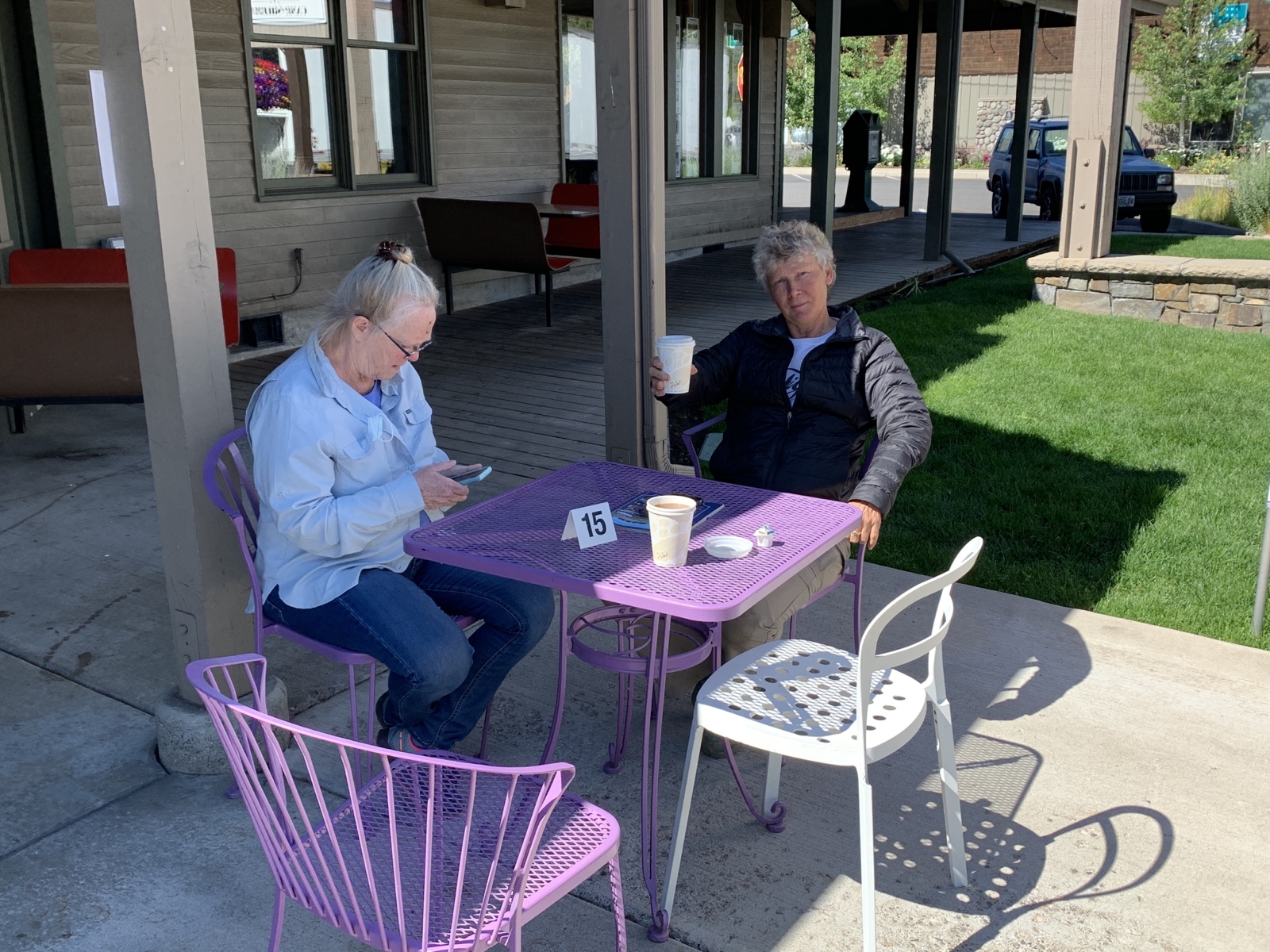 We couldn't wait to have a nice breakfast in Sisters, got some groceries and then hit the road. Ot was mostly rural countryside along Highway 97 going north.
I was going to get dropped at the PCT trailhead on Highway 26, about a 10 miles on trail to Timberline Lodge where I was going to spend my birthday (Sat and Sun nights; a generous gift from my parents). Then we realized that T and L had never seen the lodge so we drove up.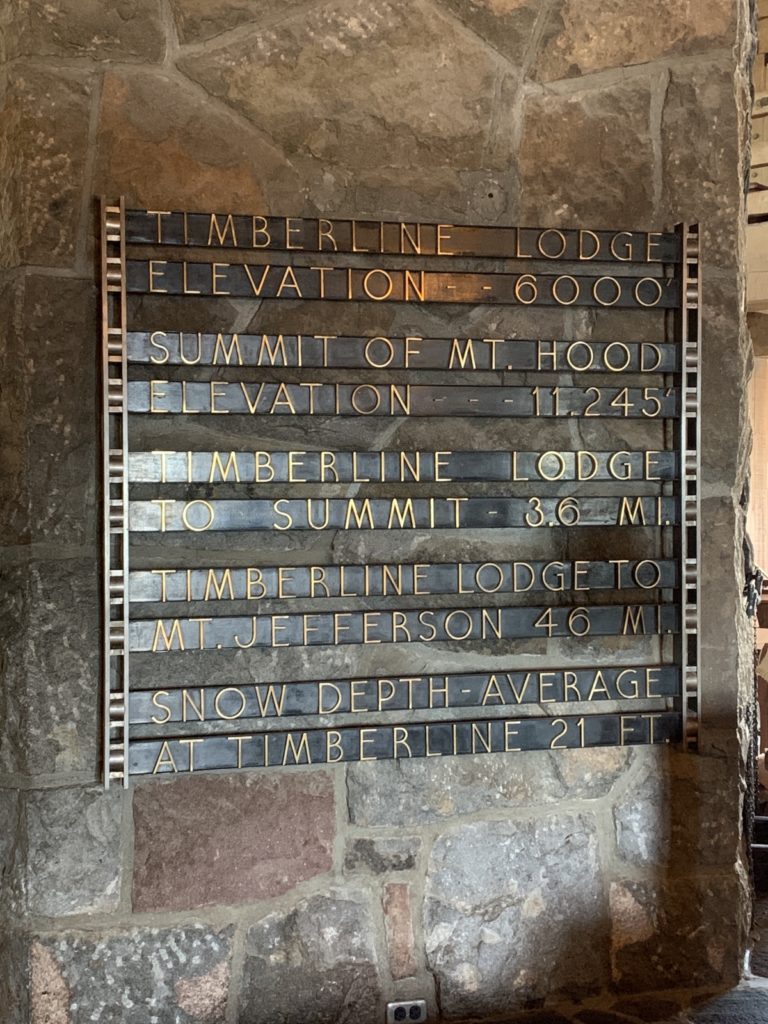 It is still as impressive and gorgeous as I remembered it from my visit 20+ years ago. It was busy with skiers, bikers and hikers so we walked around inside and outside a bit, then T and L took off for their drive home. Thanks again Loura for joining me, and hopefully there is more to come 😁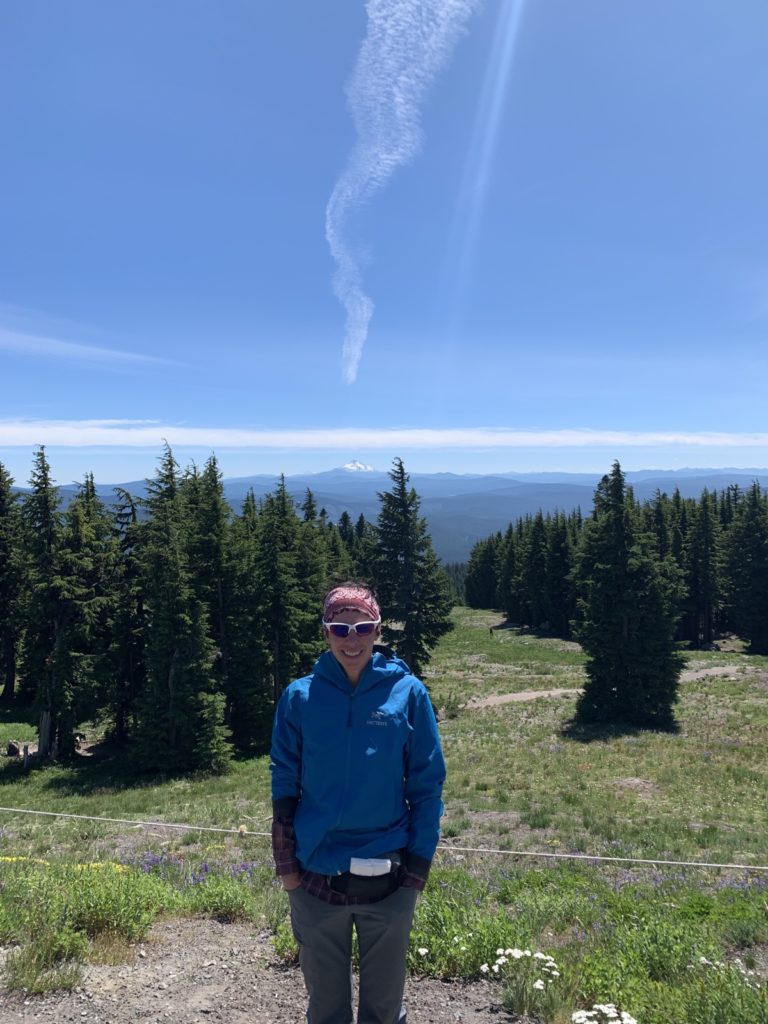 I went back inside the lodge as it wasn't warm outside and used the wifi. I was going to camp above the lodge in a PCT campsite and come back the following day. Then one thing led to another and Graham offered Friday night as a birthday gift … so I checked in early! 😍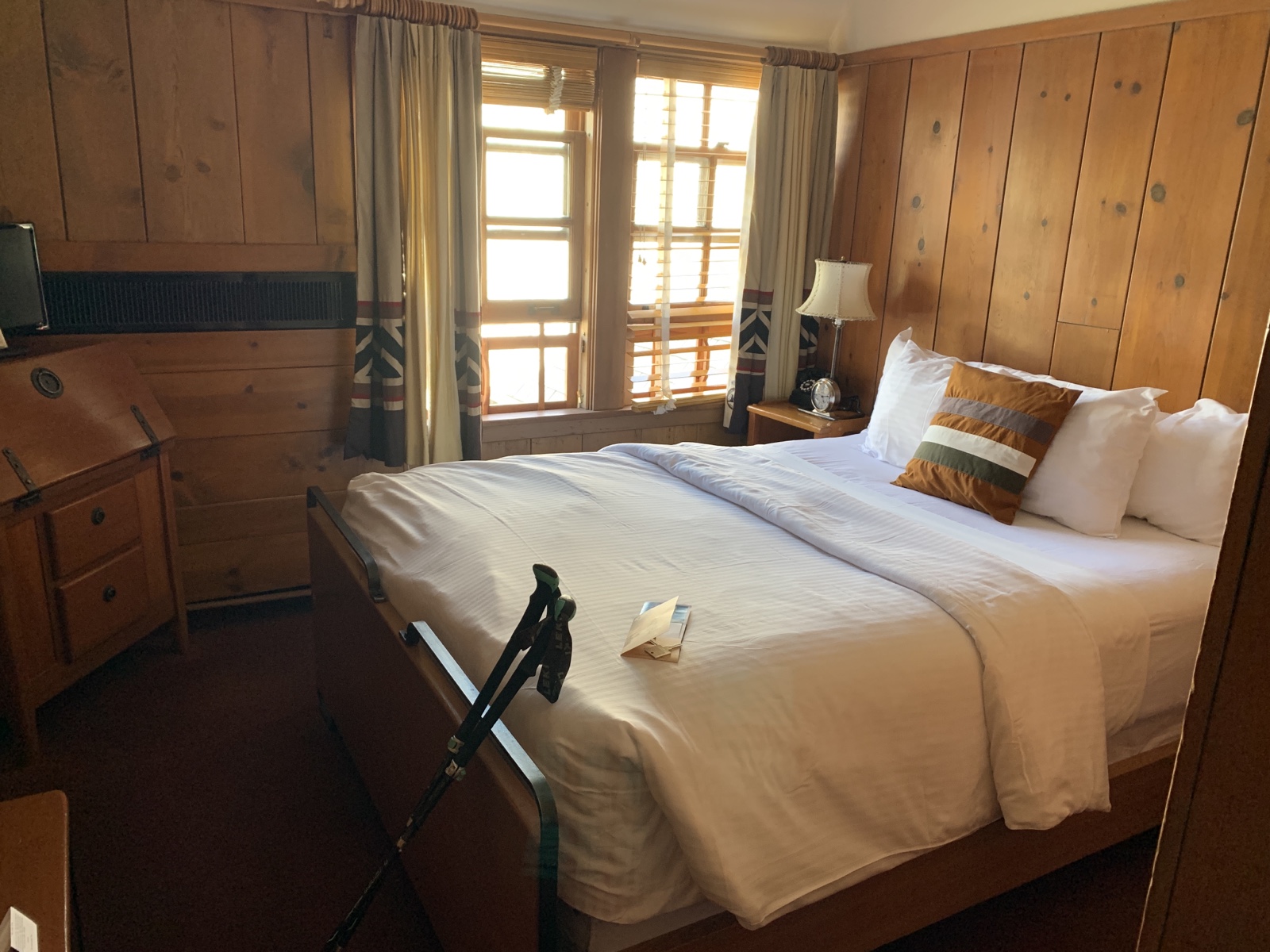 I love the room, the bed, took a shower and spread out on sheets 😂 The night in the campsite near the lodge would have been cold as it was 4C overnight!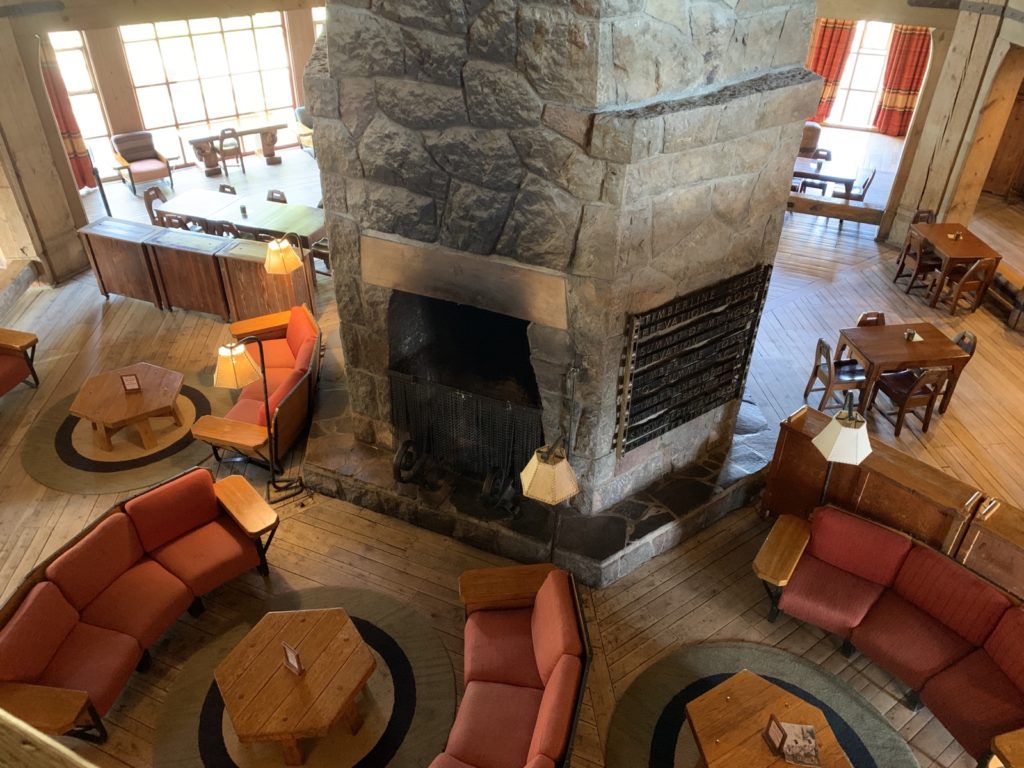 Between Graham's gift and my parents' gift, I feel very spoiled and special to be spending my birthday here. It is such a unique lodge and I always wanted to stay here! Thanks ❤️❤️❤️