As expected, there are good days and bad days. But it always works out in the end!
Yesterday was a hike to exhaustion, and by the time I got to Smedberg Lake I had nothing left. Therefore I didn't start with a very strong mind this morning, even though my body seemed fine. Joe heated my coffee water for me as promised so that was a good start! The three boys only wanted to hike 8 miles max so there was no point trying to stay together.
Right from the start my attitude wasn't great. I knew I had a 5 mile downhill, 5 mile uphill and shorter ups and downs to Willmer Lake. Sometimes it's very challenging when the downhills are just as slow as the uphills, with dizzying switchbacks (about 10 steps long before turning), lots of rock steps/"rock roads" and very steep grades. I don't want to complain as the park is gorgeous but sometimes the mental strength to tackle the trails just isn't there.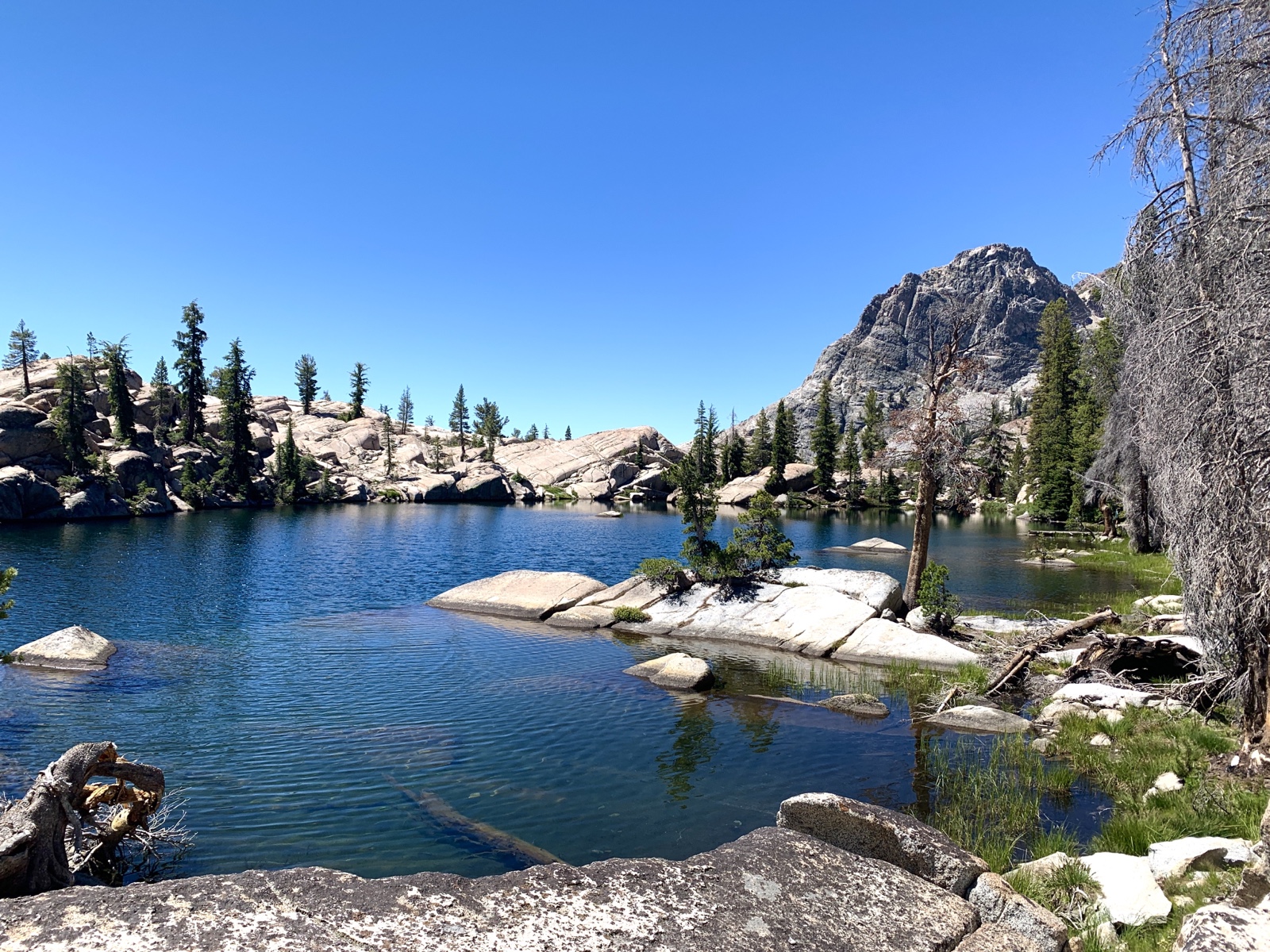 The uphill meant slow steps up a sunny face and sweating buckets but I tried to get it done before it got even hotter. We have had nothing but blue skies but even at elevations from 8000-10000ft it gets hot, and the sun is very intense.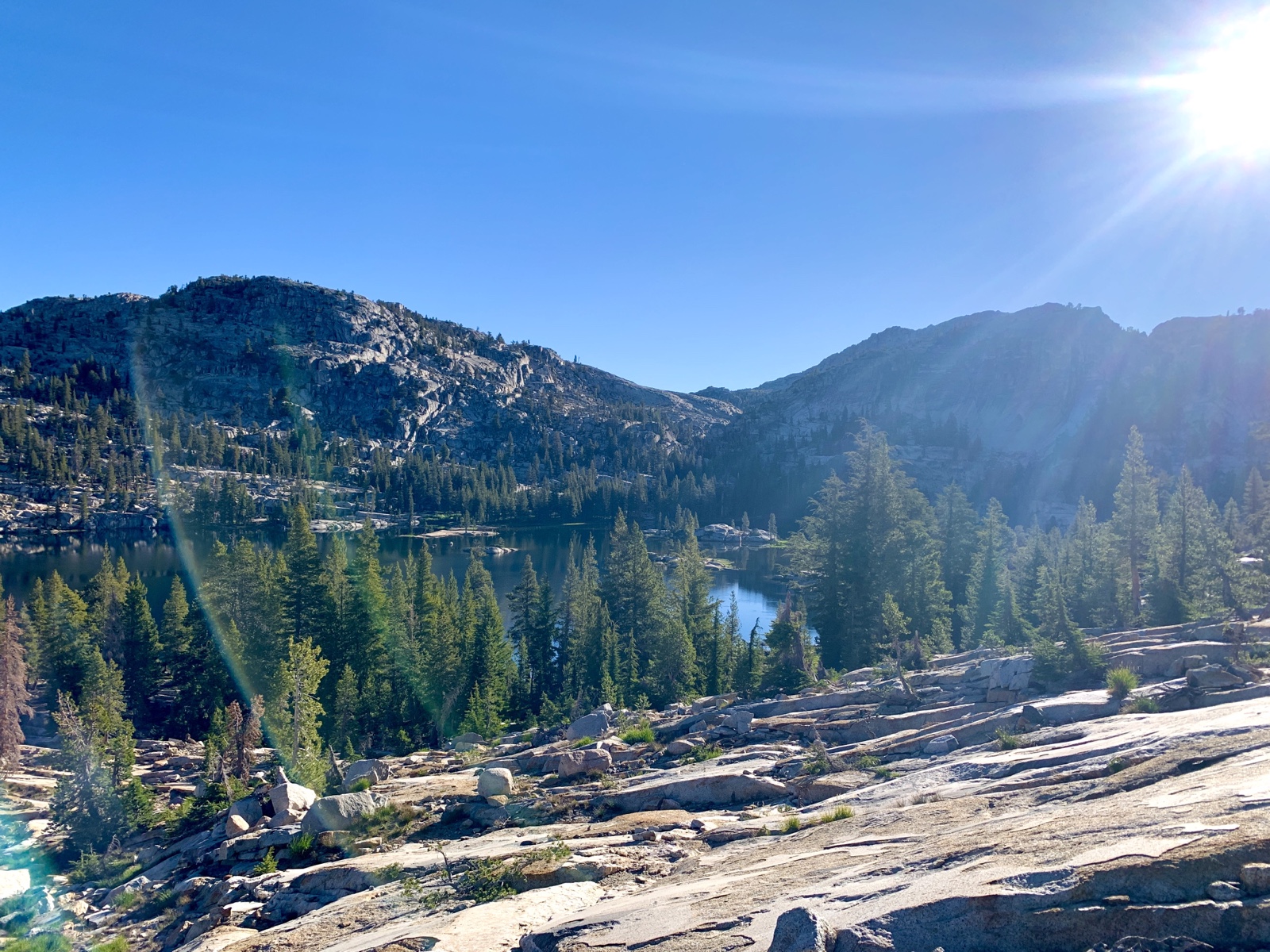 But as they say, the trail provides! I met Richard and his daughter Olivia, on their second-to-last day of the Benson Loop (they started with 4 others but split due to different paces and ambitions). I met them about a half mile before a trail junction where the PCT would have gone one way but their route turned … and would get me to a road to Bridgeport in roughly 15 trail miles ! I studied the map with Richard and knew what to do 🙂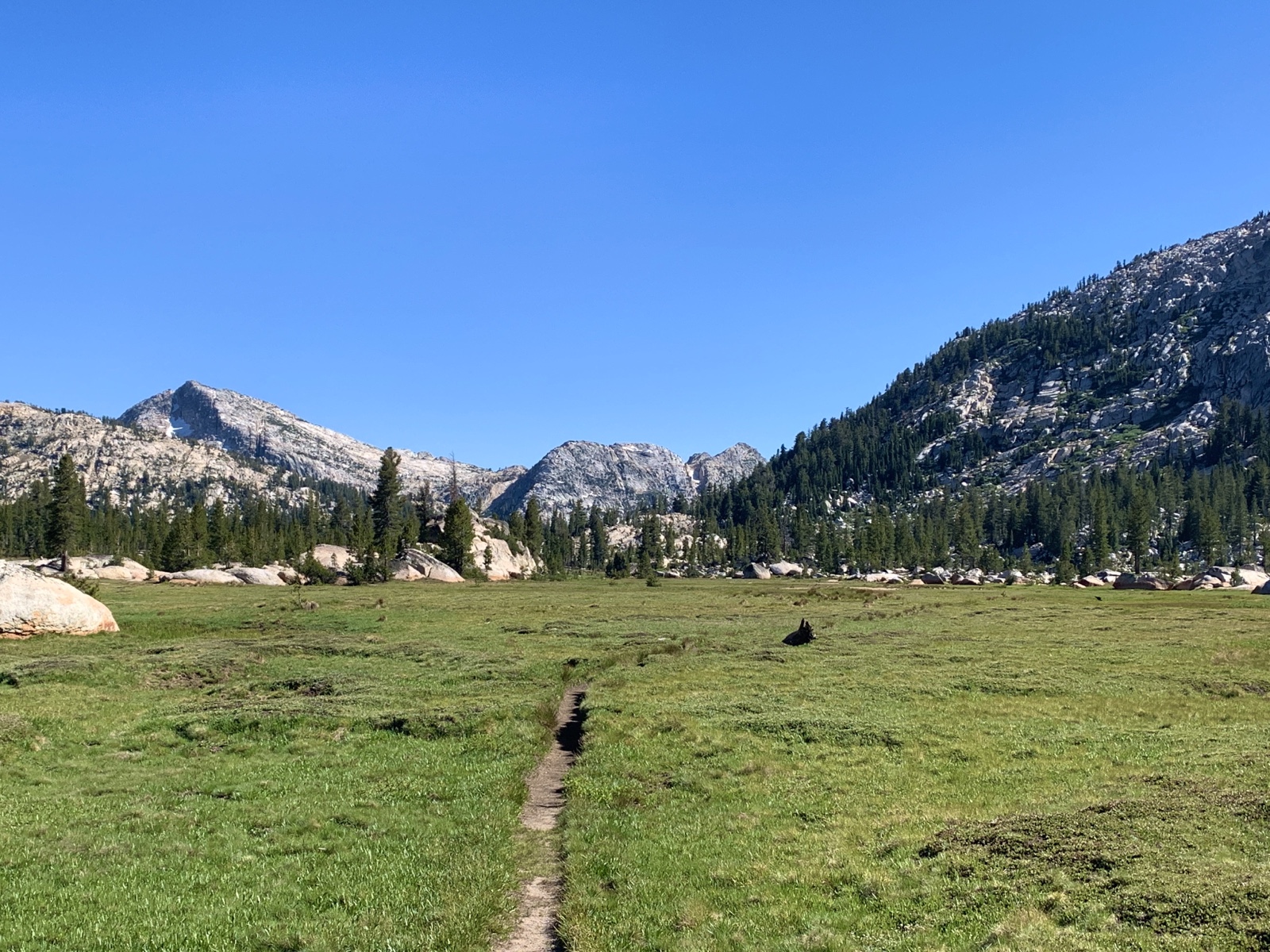 At this point I didn't care about more of the same miles … sometimes opportunities have to be seized! I'll rather have more time for other areas. So I turned at the junction and am camped with Richard and Olivia near Peeler Lake. It's just as gorgeous in this section of the National Park, if not better since we had sweeping meadows, meandering creeks and no other people around (the PCT is the busiest corridor). It was great to have some company today, and I look forward to hike to Twin Lakes together tomorrow.