The start of the Sierra! It's hot 🙂
At 7am I was picked up by local trail angel Maegan for the ride to Kennedy Meadows. She works for the big naval base in town but can't wait to retire in 6 months to leave Ridgecrest! I think it was already 25C at 7am. My pack was ready to go … and at Kennedy Meadows I was finally able to weigh it: about 29 lbs with all gear, bear can (2lbs) and food for 6+ days.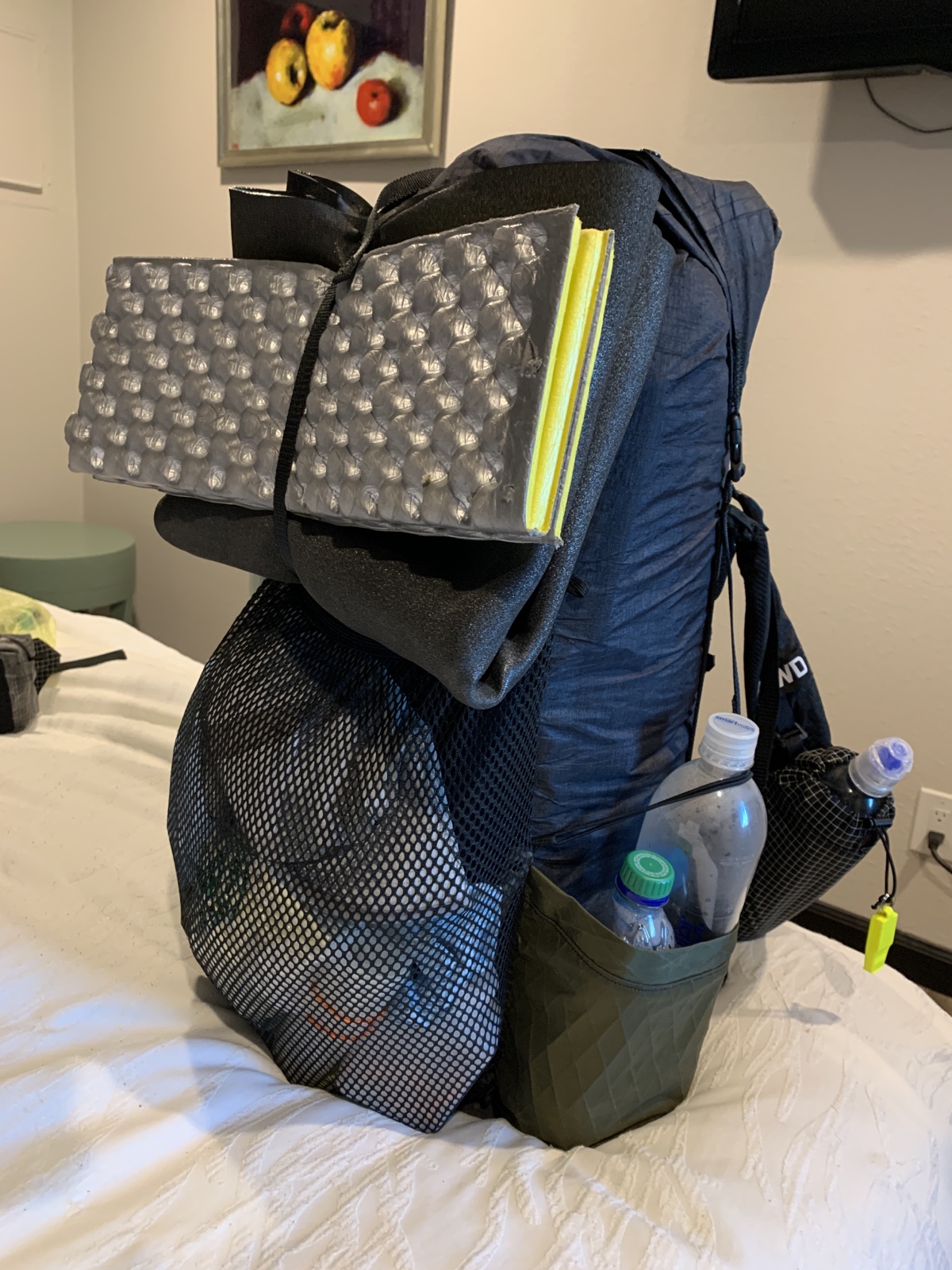 At Kennedy Meadows I decided to wait until the gear store (operated out of a container) opened at 10am.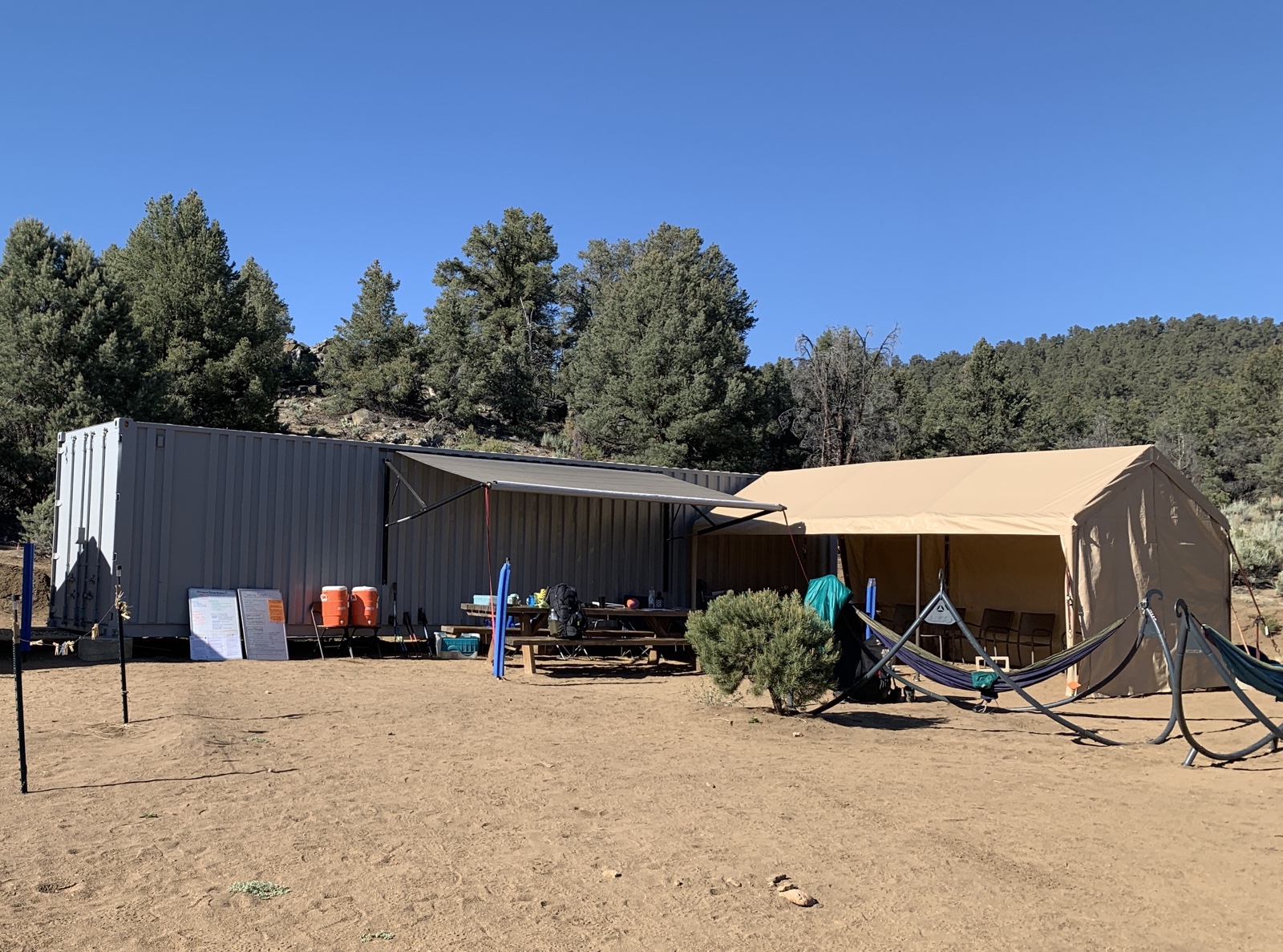 A bunch of hikers were hanging around and then walked over to Grumpy's Resort when it opened for breakfast at 8am. I had half of a vegan burrito and took the other half with me.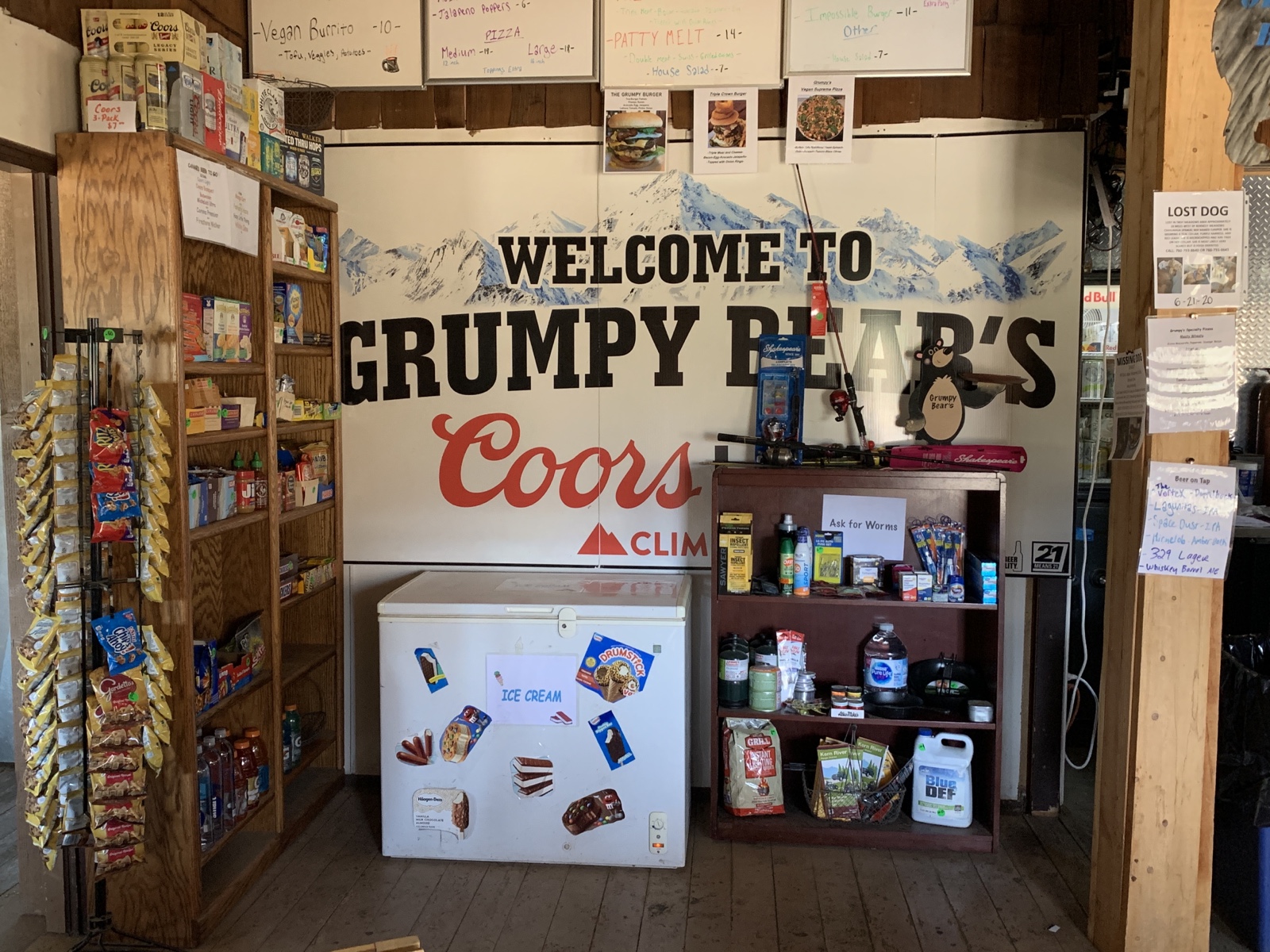 Thru hikers in various stages were there, from just having finished the desert (low mileage), to recovering from heat exhaustion (65+ year old guy) to having turned around in the Sierra and taking a few days to decide what to do. KM is that kind of place where people get stuck … you can camp for free, Grumpy's provides all the food you need and there is also the General Store up the road.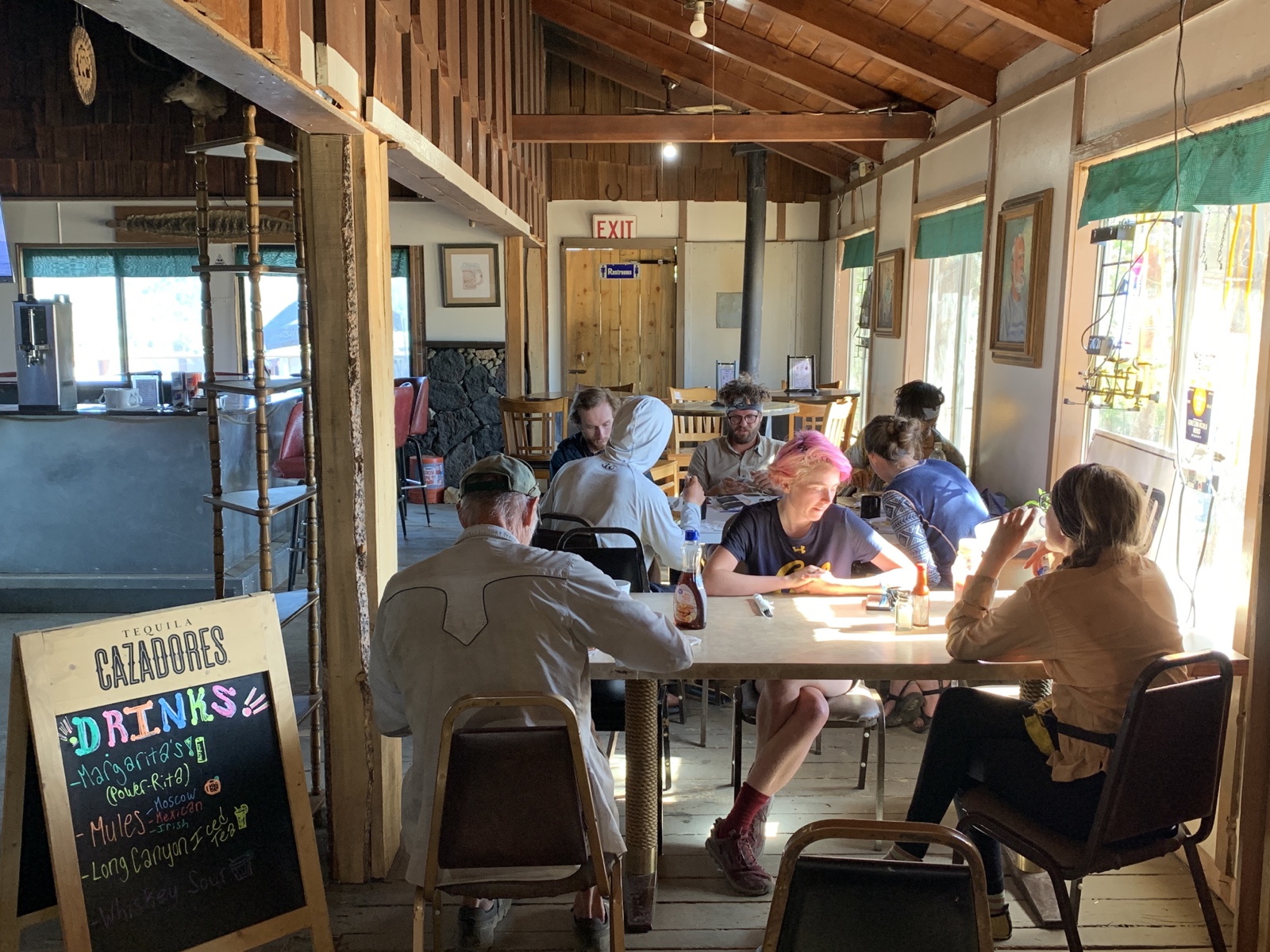 When the gear store people arrived at 10am, I had the rudest encounter on trail so far. The lady said it would take her another hour to set up, and when I asked her a quick question about her products (to avoid wasting another hour just to find out she didn't have/do that) she was beyond unfriendly! Just taking 10 sec to answer, given she makes a living off PCT hikers, would have been sufficient. Instead she denied doing the sock exchange she advertises, she said she didn't have PCT bandanas (even though other hikers got them the previous day and we, the PCT class of 2020, did a fundraiser to make them happen!) and was pissed off that I didn't want to buy a pot (I'm looking for a specific one to replace mine, I don't need just any as I have one). I was polite but she really ruined my morning. I probably would have bought socks and some food …
The guy from Grumpy's gave us a ride to the trail, and I started hiking with Flash Panda and Lost&Found (trail names). I connected with L&F during the day and we have similar plans for mileage and schedule. If I can stick with him I can get a ride into town with his parents who are picking him up at the exit after Kearsarge Pass! We are hoping to do 20 miles a day but that might change.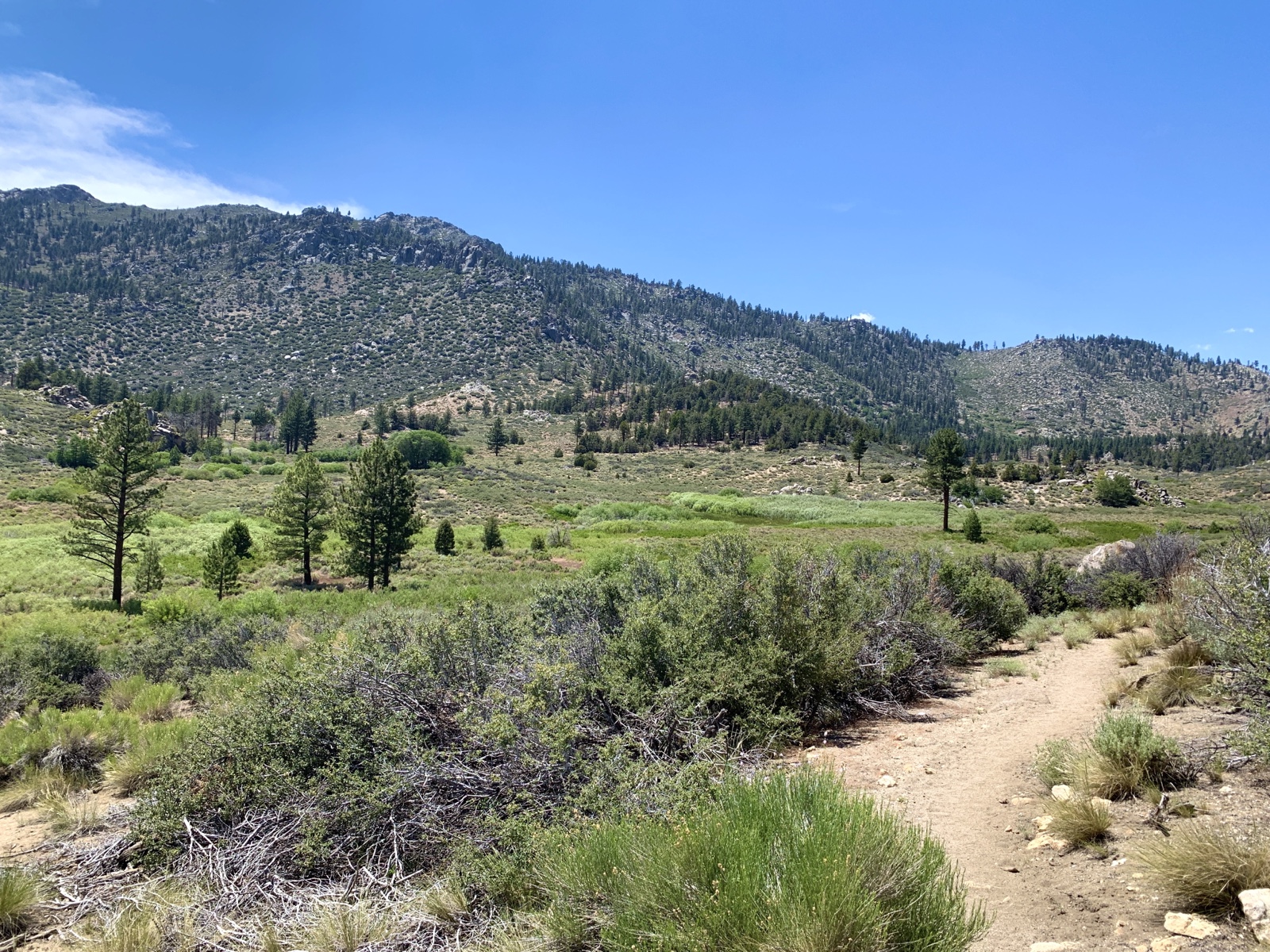 Starting at 11am, the day was hot and sandy and hot and uphill. It felt draining as we climbed higher and higher.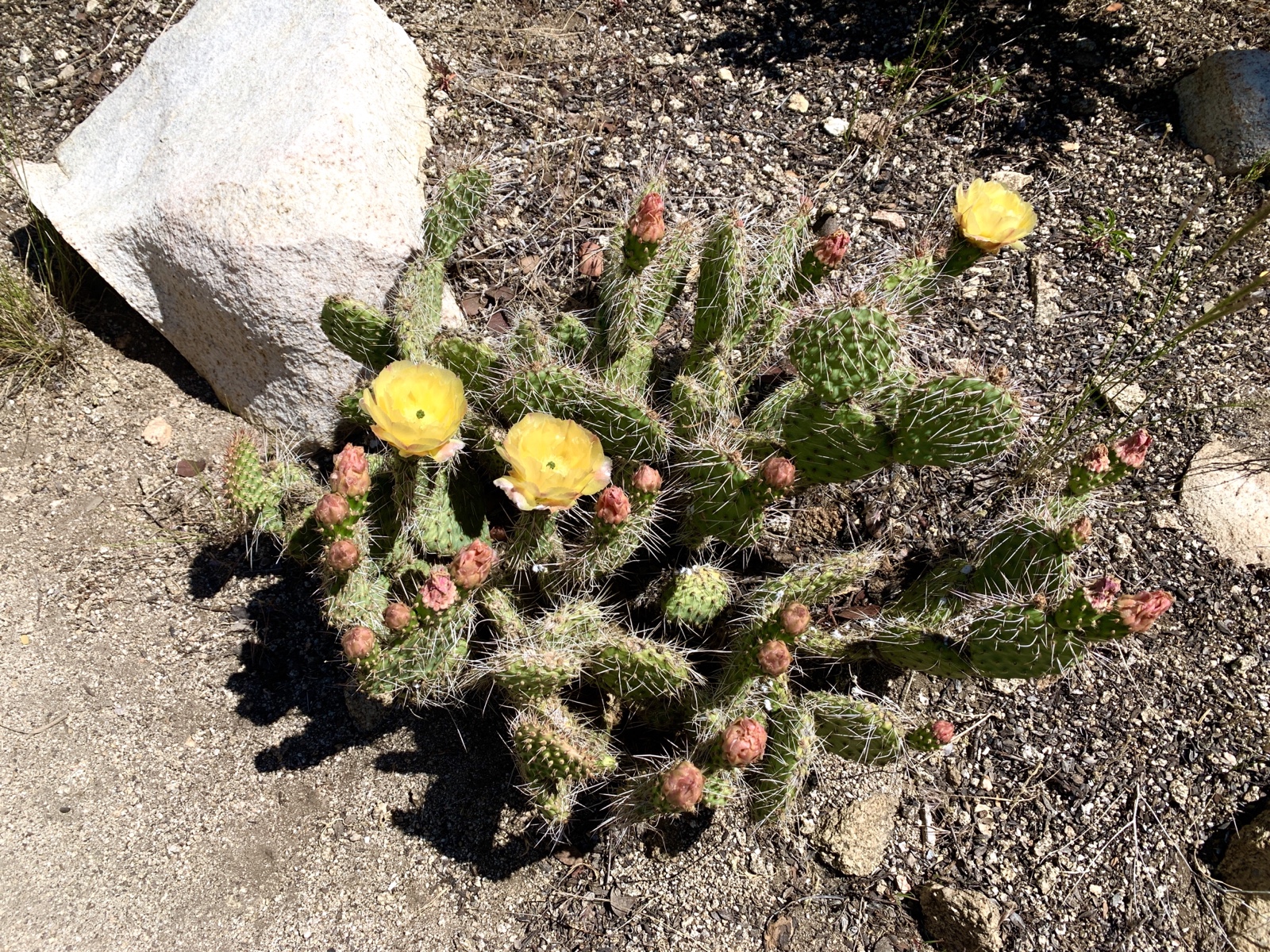 I was ahead and eventually stopped at a camp 4 miles short of the goal for the day, joining a nice family at the South Fork Kern River. Much later (8:45pm) Lost&Found arrived. Maybe the miles will come easier tomorrow but I know we will hit 10000ft! We are camped at 7800ft.