Today's post is dedicated to the amazing generosity and kindness of Carol and Tom. And Bodie 🐕 Thanks to them I am now in Southern California, starting the hike through the Sierra northbound tomorrow. THANKS 🙏 It was a fun road and camping trip with you guys!
It's also my one month trail anniversary 1️⃣
The night at Rock Creek campground was probably the warmest I've had so far (despite us being at 7400ft). I only covered myself loosely with the open quilt and had both sides of the tent open to admire the stars before falling asleep. In the morning we had breakfast in Bishop and then continued south along the Sierra. Spectacular scenery, going from rugged peaks to flat desert.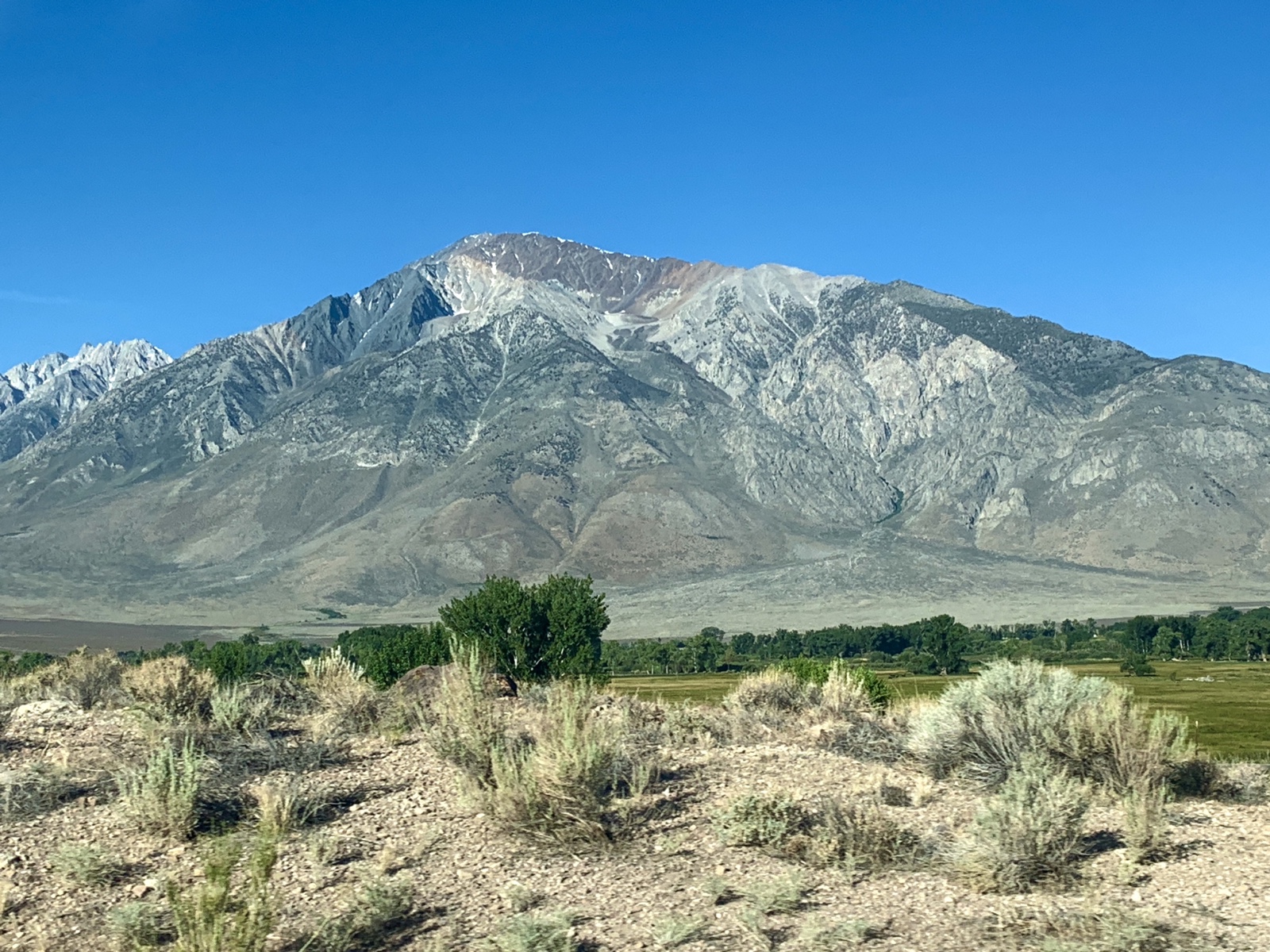 I am currently in Ridgecrest where the thermometer reached 43C today. I received my bear can in the mail (thanks Heather!!) and am more than thrilled to be adding 2+ lbs to my carried weight 😬 Oh well, have to keep the bears safe. Every day it will get lighter!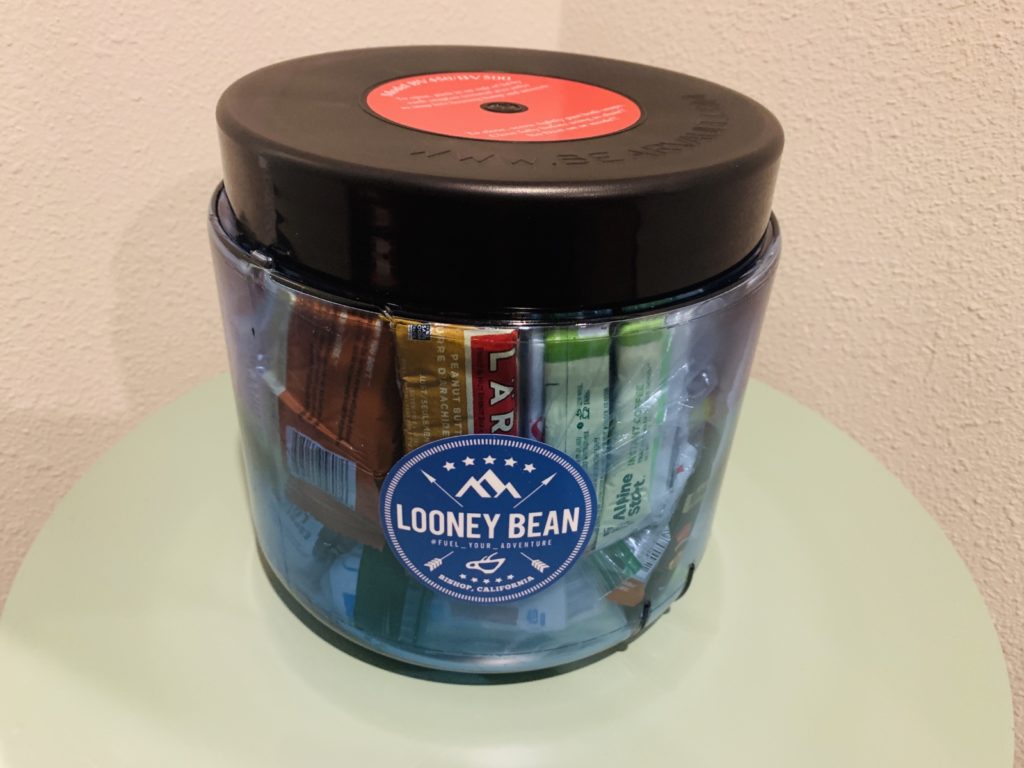 It took some convincing and extra $$ to be able to check into the motel early … the room was ready and I'm leaving early tomorrow morning but the owner didn't see the logic in it the way I did!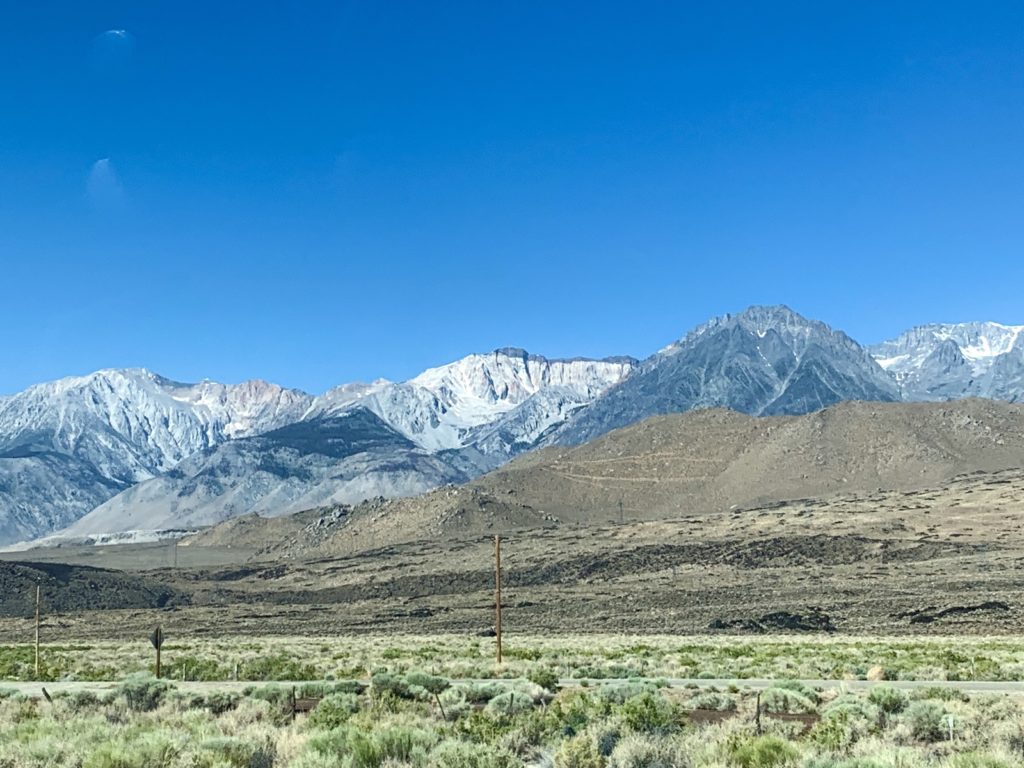 Then I organized my gear, packed the bear can, collected a few odds and ends to mail back to WA and headed to the post office. A 12 min walk in 43C is exhausting! I'm really curious what the temperature in Kennedy Meadows will be – the local lady I'm meeting tomorrow said it's 20-30F cooler up there.
I stopped at Denny's and ate the free breakfast the motel includes in the afternoon. In the evening I went back for a salad … it's the only restaurant in reasonable walking distance that I'm willing to walk to in this heat 🙂 Early start of the Sierra portion tomorrow … I'm excited and little nervous about the altitude and terrain. But I know I have pretty much the best conditions you could ask for so it will be amazing!!
Here are some comparison pictures Wait for mine 🙂