Loura and Theresa are starting their Oregon section hike today – I'm hoping to hear from them sometime soon! I haven't had any cell reception since Kearsarge so am out of the loop (and you guys are too since I can't upload posts).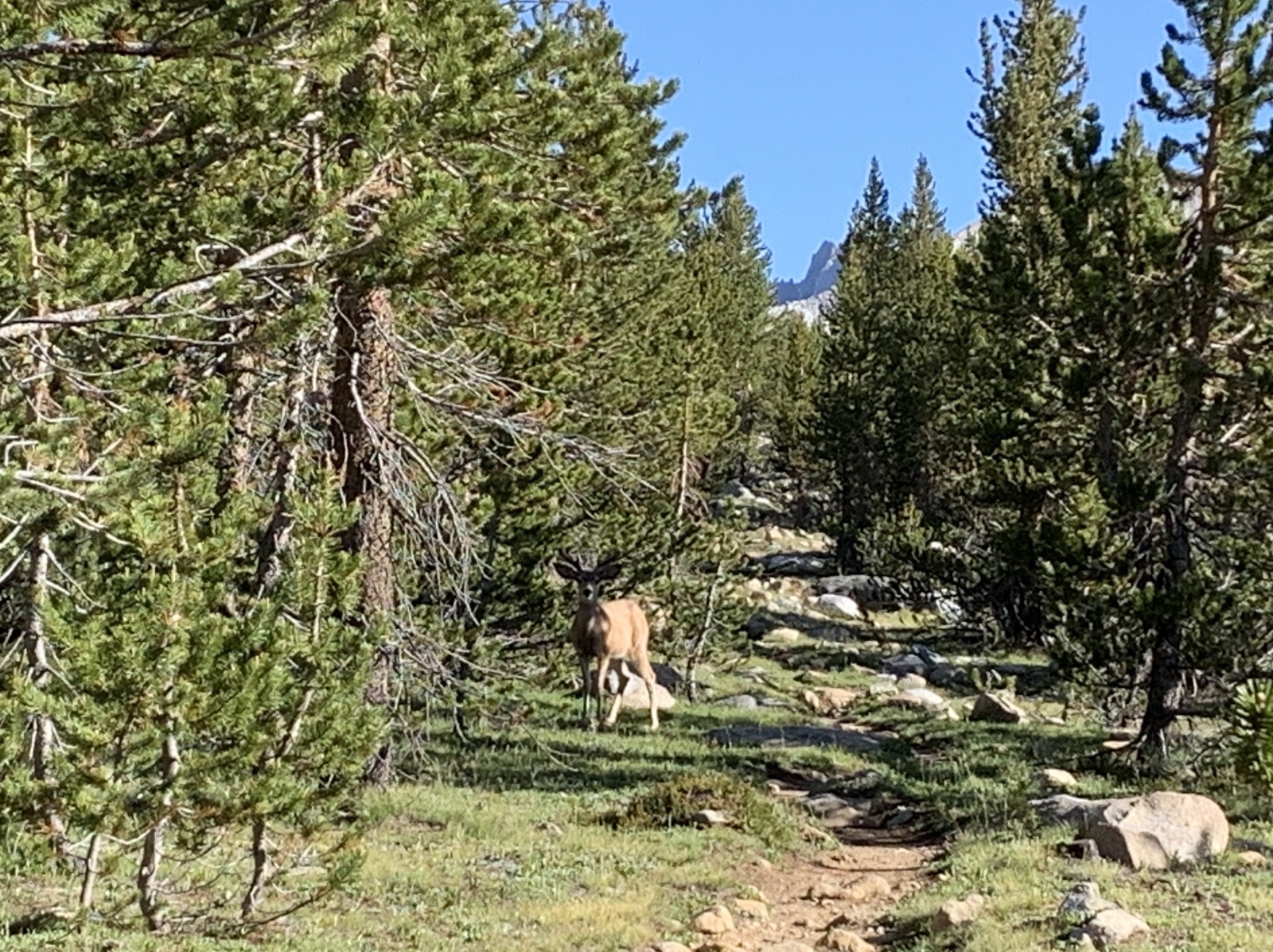 The day started with a 4 mile ascent to Mather Pass. It was much more enjoyable than Pinchot but still a good climb. I even saw Alex again on his run back. His FKT will start on July 18.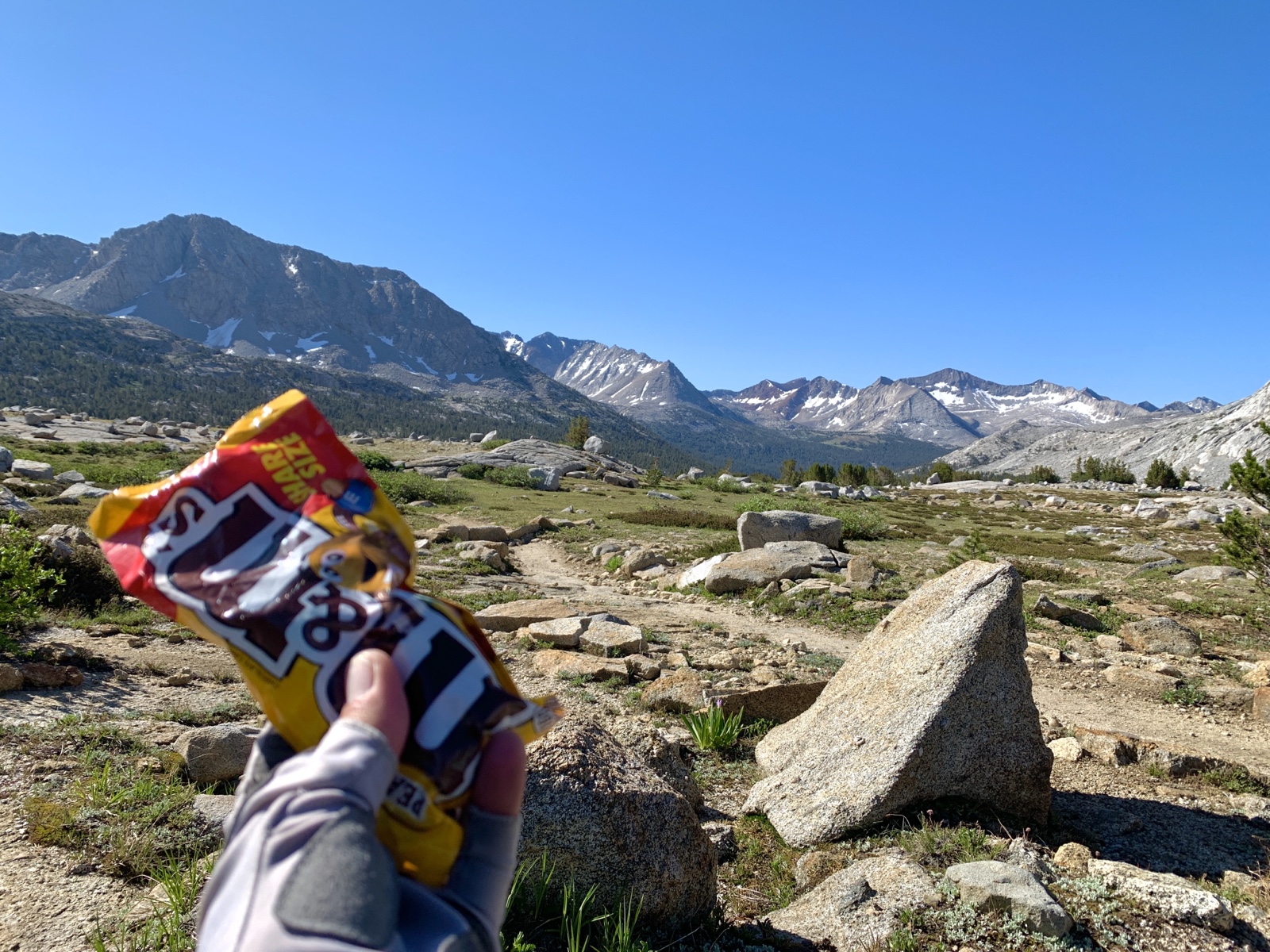 Last night I couldn't fall asleep and I don't know why! It was a cold night (I was still at 10000ft despite being at the low point between passes) and had to adjust sleep systems a few times too. But overall my quilt and sleeping clothes are working out!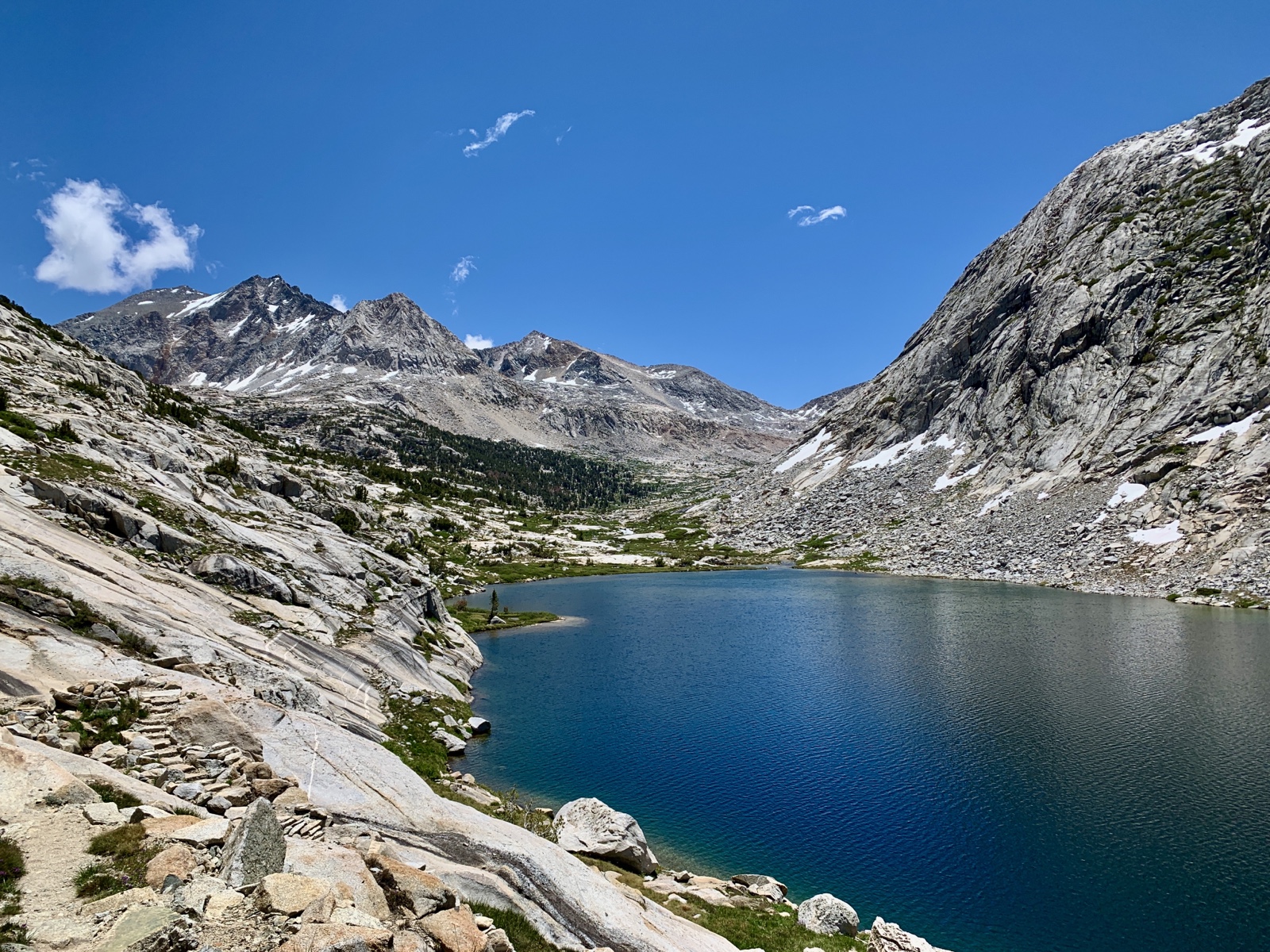 The morning was chilly as was the rest of the day. Everybody I met commented on the temperature drop. There was even some rain in the afternoon. – where do those dark clouds come from so suddenly!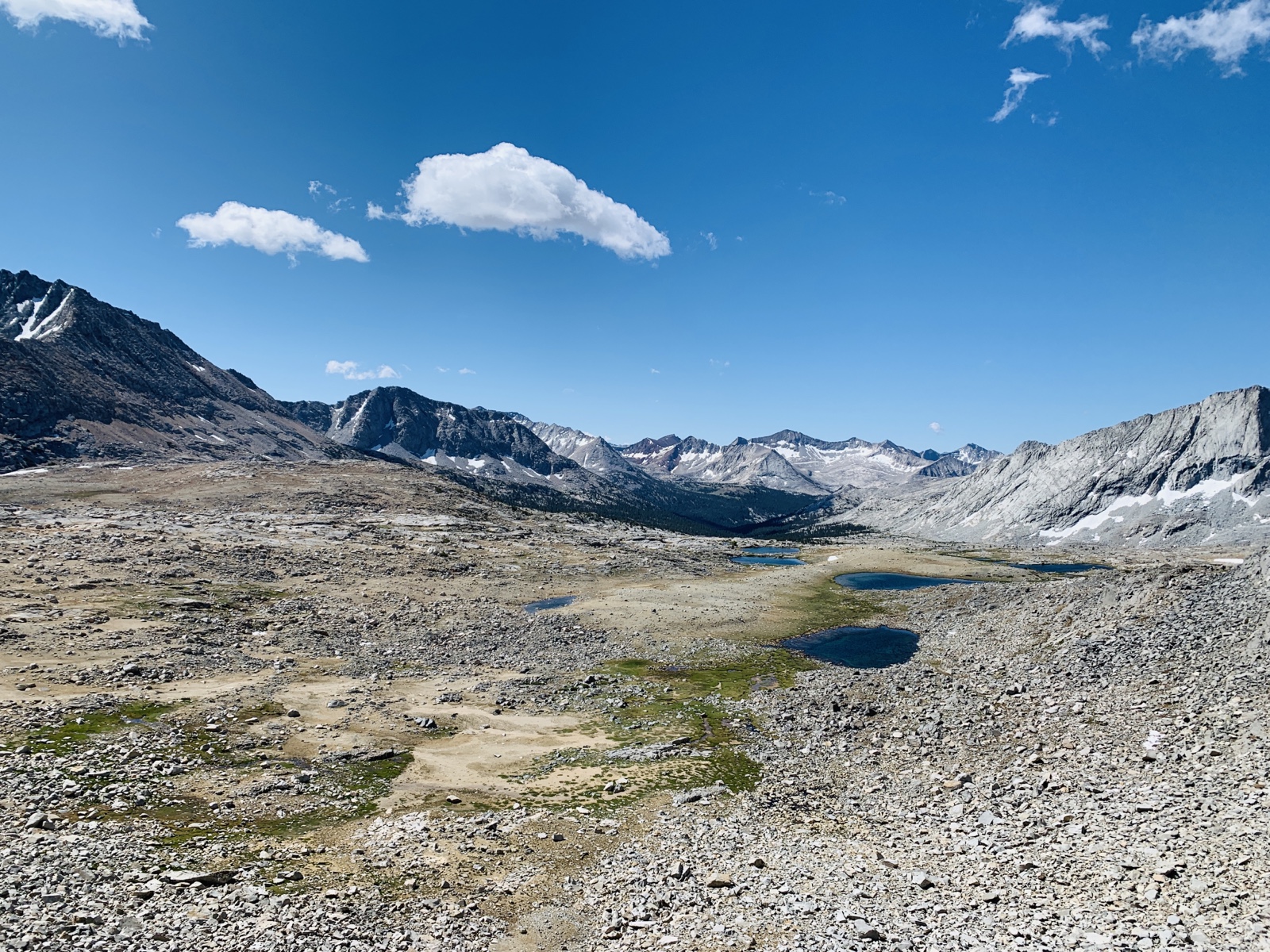 The rockslide on the north side of Mather Pass (12094ft) wasn't any worse than all the other rocks I've been navigating. Only at the end of the day did I have some cruisy trail and was able to stride out.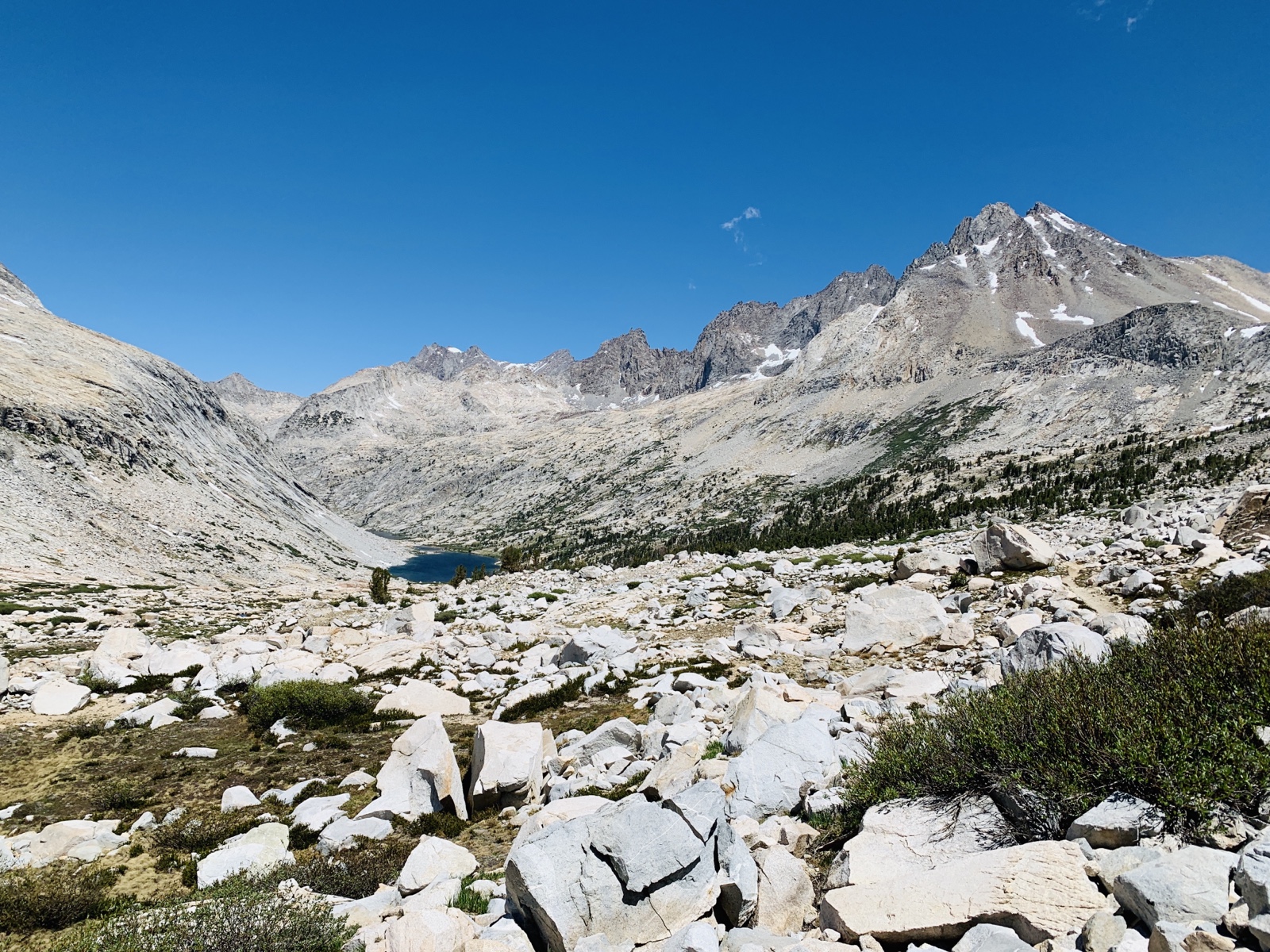 I decided to climb Bishop Pass and descent to South Lake. It's supposed to be very scenic through the Dusy Basin. From there I should be able to reach Bishop and hopefully get new shoes and food (thanks Heather!). From the trail junction I already started the 6 mile climb and am camped near a family in the only spot that is suitable (I asked politely to camp near them and the wife just said "Steve?" … didn't think it needed a discussion since it's all public 😂). The view across the valley is gorgeous and right now the moon is illuminating my tent.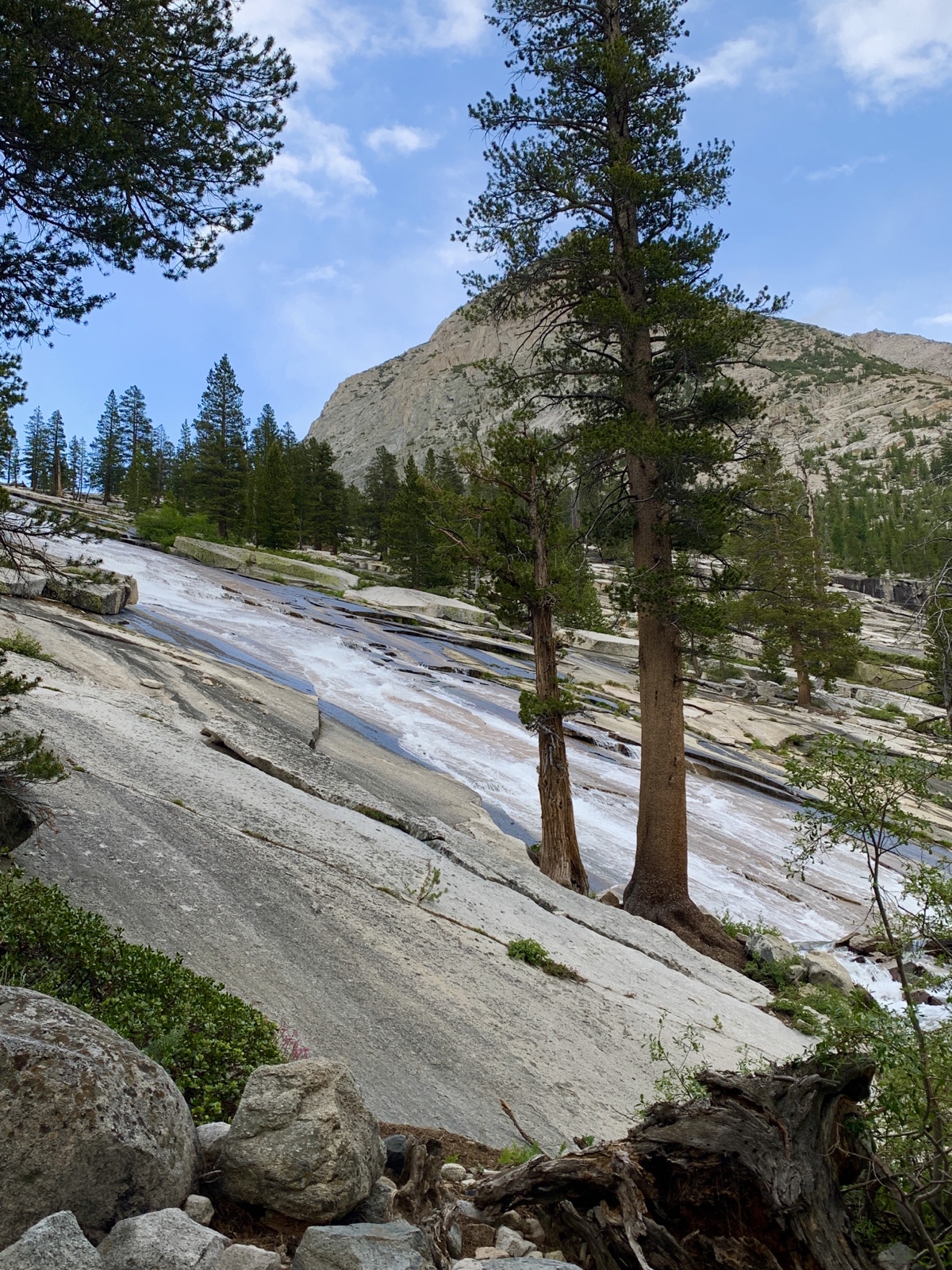 Dinner: Ramen (I never use the whole salt packet), 2 packages of ketchup, taco sauce and sprinkled with Fritos … I'm still not tired of Ramen and I was in a hurry since it was already 7:30pm when I arrived in camp.