A day to get some miles done …
It was lovely to have a bit of extra time in the morning to enjoy the view of Hyatt Lake with a mocha!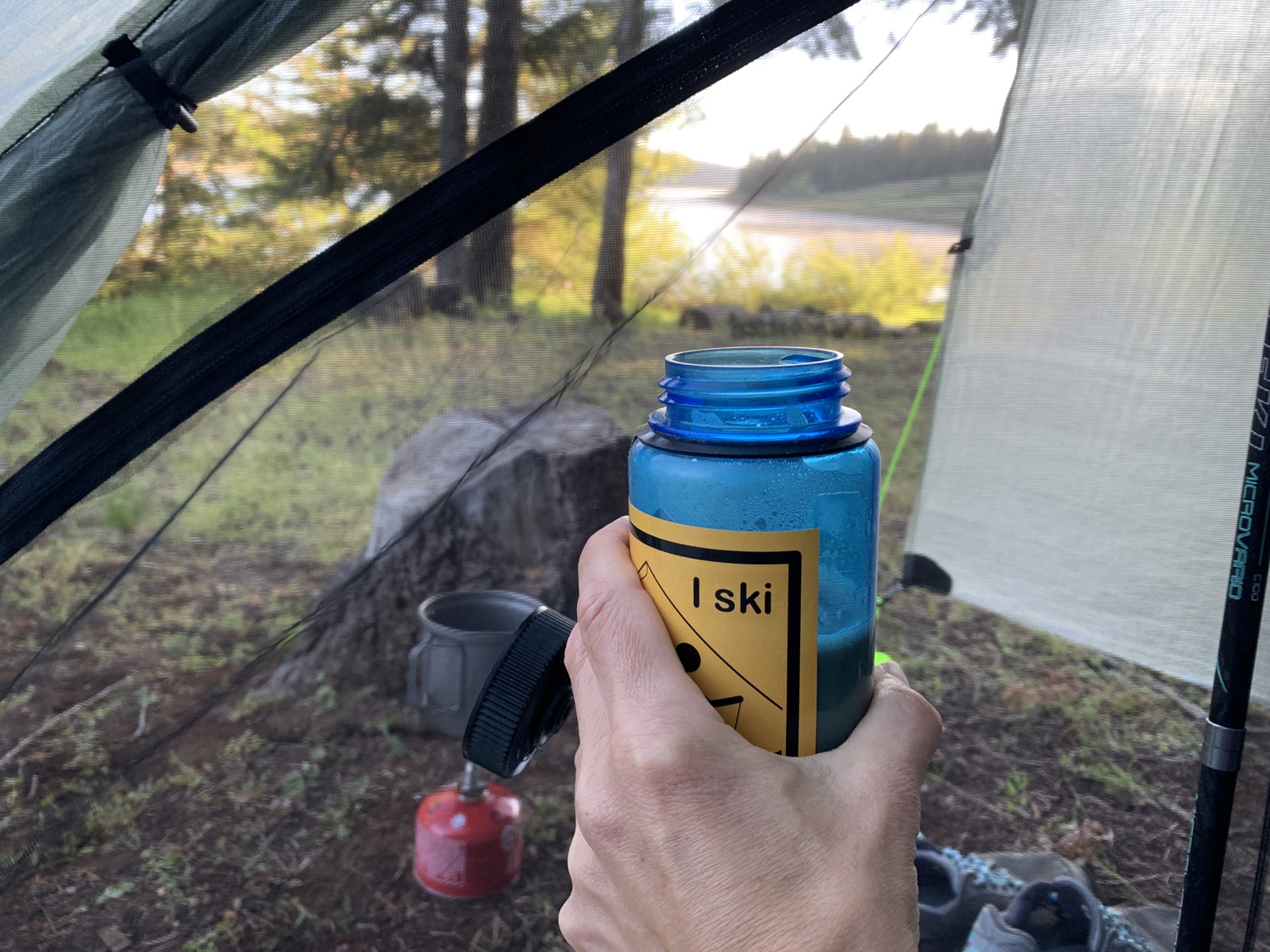 The trail again was pleasant with only one 6-mile climb during the day. Mostly I was in the forest with just a few blowdowns, otherwise the trail is in great condition. I even had some cell reception on and off!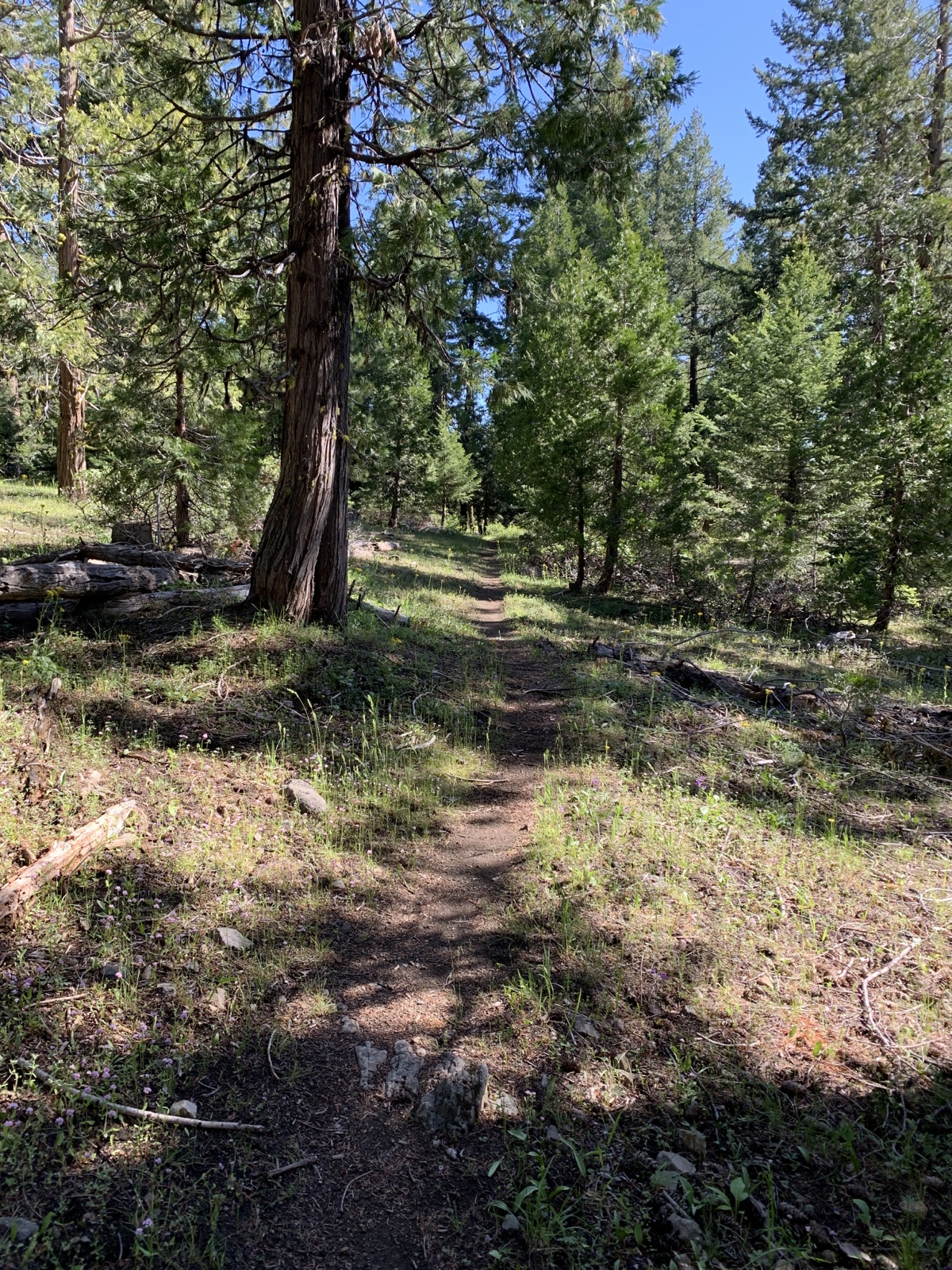 There is a saying among thru hikers: The Trail Provides. This refers to the almost magical ability of trail life to sort out any issues or needs a hiker might have … This could mean someone found something you lost, there is trail magic (people coming to crossroads with food and drinks for hikers) when you are out of food, you find something in a hiker box that you just broke etc. By the way, hiker boxes are various containers at popular hiker locations (hostels, trail angel houses etc) where hikers leave excess food or gear items they don't need and other hikers are free to take items.
Today I was thinking of this saying when I met two lovely ladies from Klamath Falls on the trail, Beccy and Kathy. Beccy has done quite a bit of the PCT and both women were happy to be out hiking (they had one more night on trail). Keen to help other hikers and "pay it forward" they said they would be happy to take me to the train station in Klamath Falls from Fish Lake. That instantly solved this transport problem for me and I'm so grateful so have this option! Cheers to my trail angels!
In addition, Beccy's husband had hiked north of Fish Lake recently and reported bad conditions. Also, Loura texted me the results of their recon around Crater Lake and it didn't sound good either (snow, trail closures). And that's before the storm arriving Saturday, bringing snow to lower elevations. So going south for a while might be the smart choice … Will decide tomorrow at Fish Lake.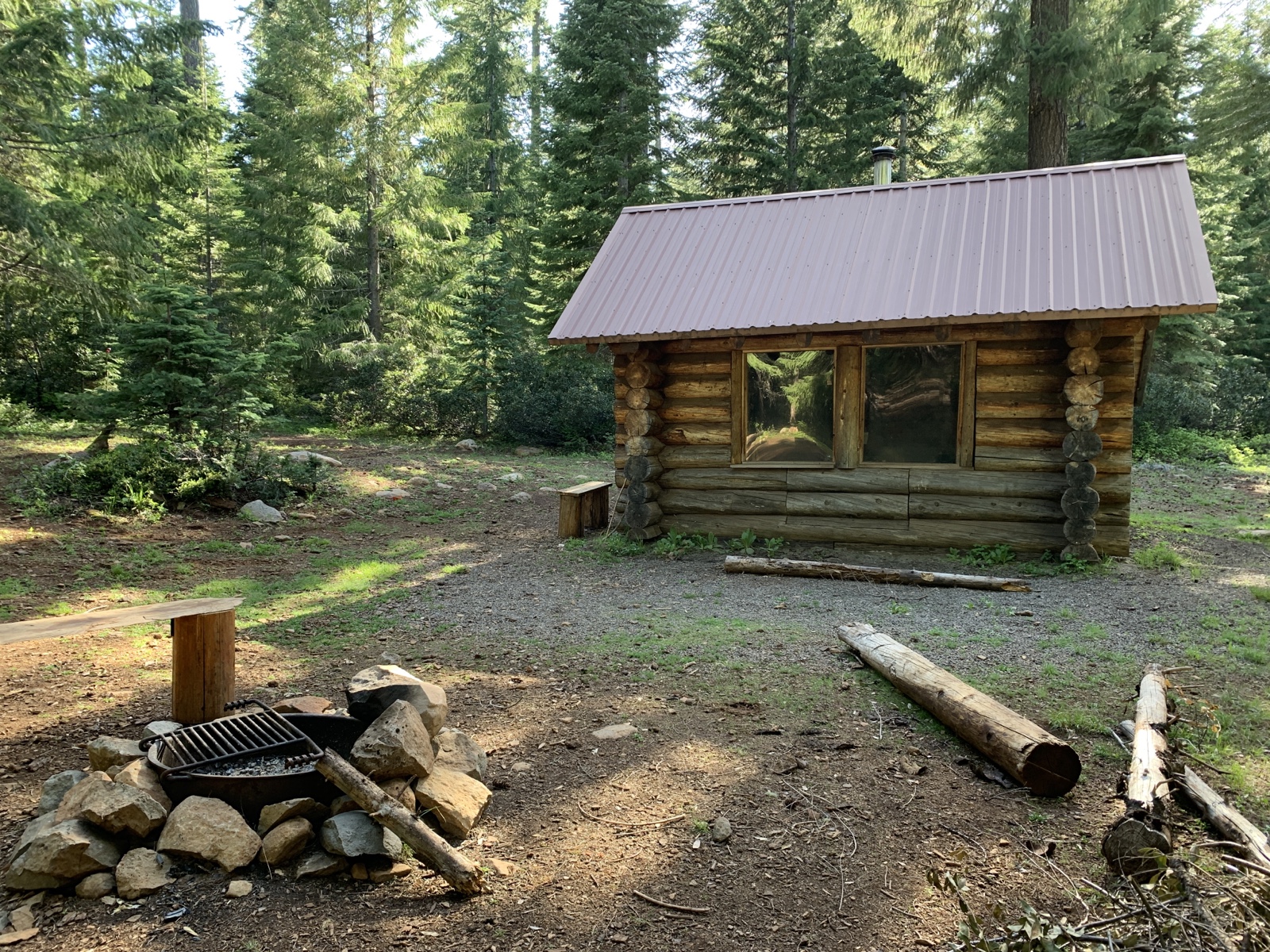 Tonight I get to sleep in a cabin! It's primitive but saves me the tent setup, so I can start the last 10 miles without delay tomorrow morning.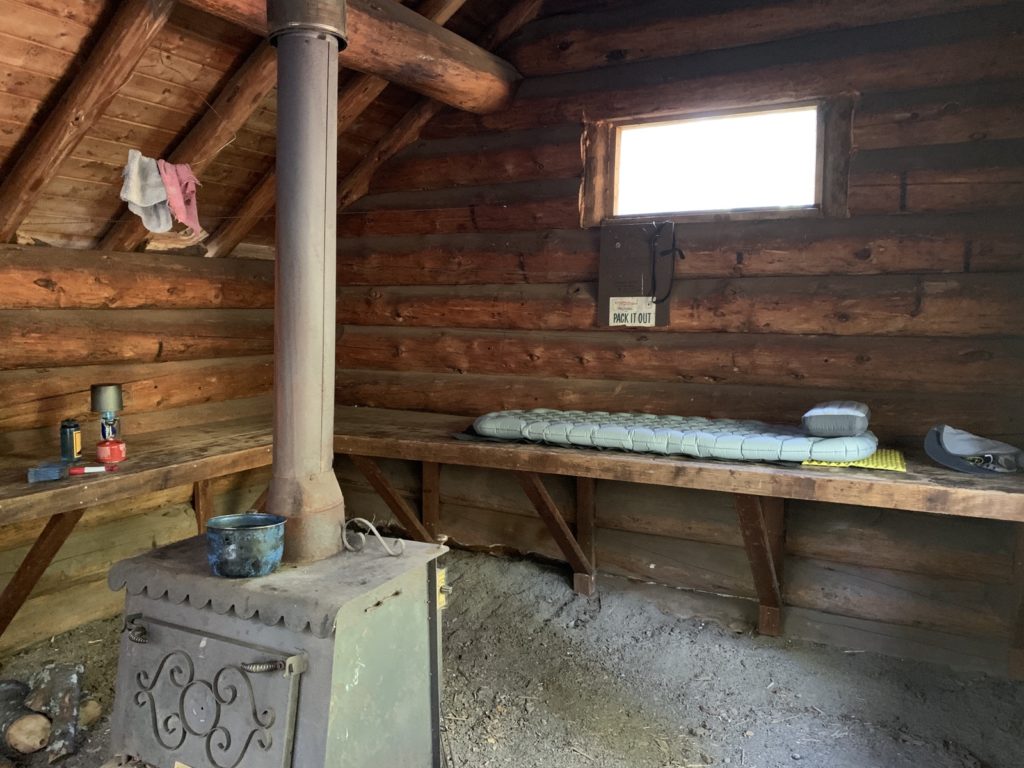 Gear talk:
For this hike I switched to a quilt. Quilts are popular because they save weight and offer more flexibility. When using a traditional sleeping bag, the part of the bag that a user lies on is compressed and offers no warmth. A quilt eliminates this part (hence less weight) and also has no hood, arguing that most hikers already bring a hat and/or have hoods on their sleep clothes.
You can open up a quilt during warm nights and use it like a comforter. On cold nights, you can use the strap system that clips the quilt to the sides of your pad and you can have it as tight or loose as you want (really pulling the edges together if it's cold). People who move around a lot during their sleep (like me) appreciate that the quilt stays in place that way.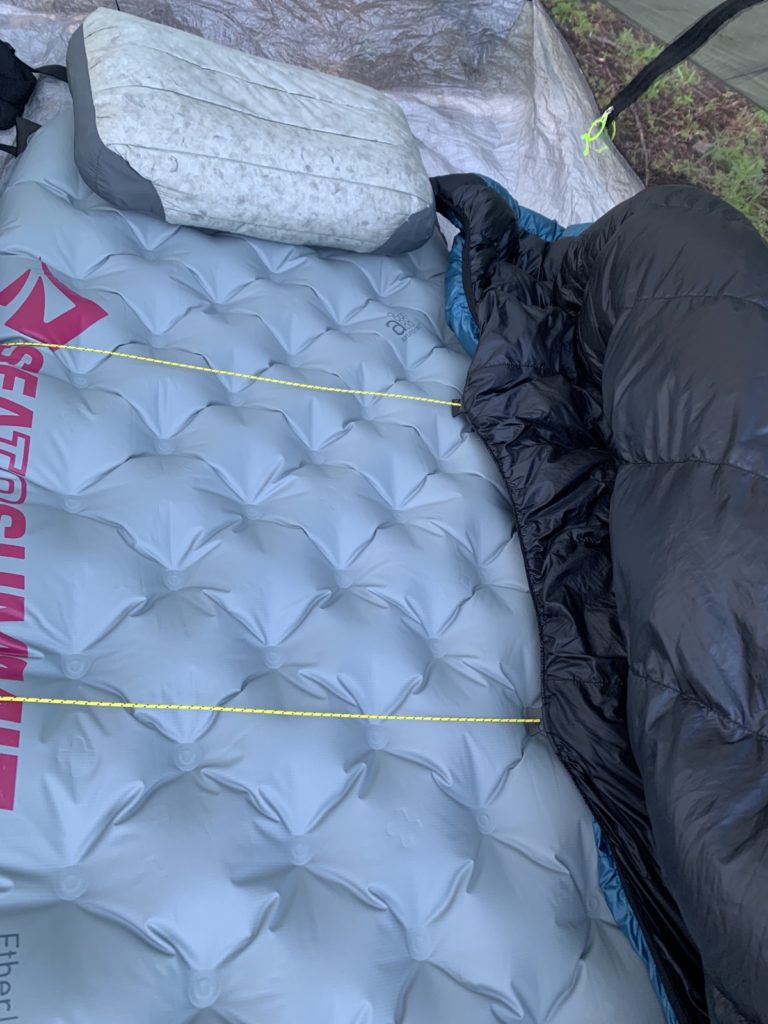 I do use a sleeping bag liner, not so much for the added warmth but because it keeps the rest of the sleeping system cleaner and I also pull the hood of the liner over my face. It's easily washed in every laundry action.