After a pleasant night in my own little cabin and enough time for coffee inside, I started the 10 mile hike to Fish Lake resort.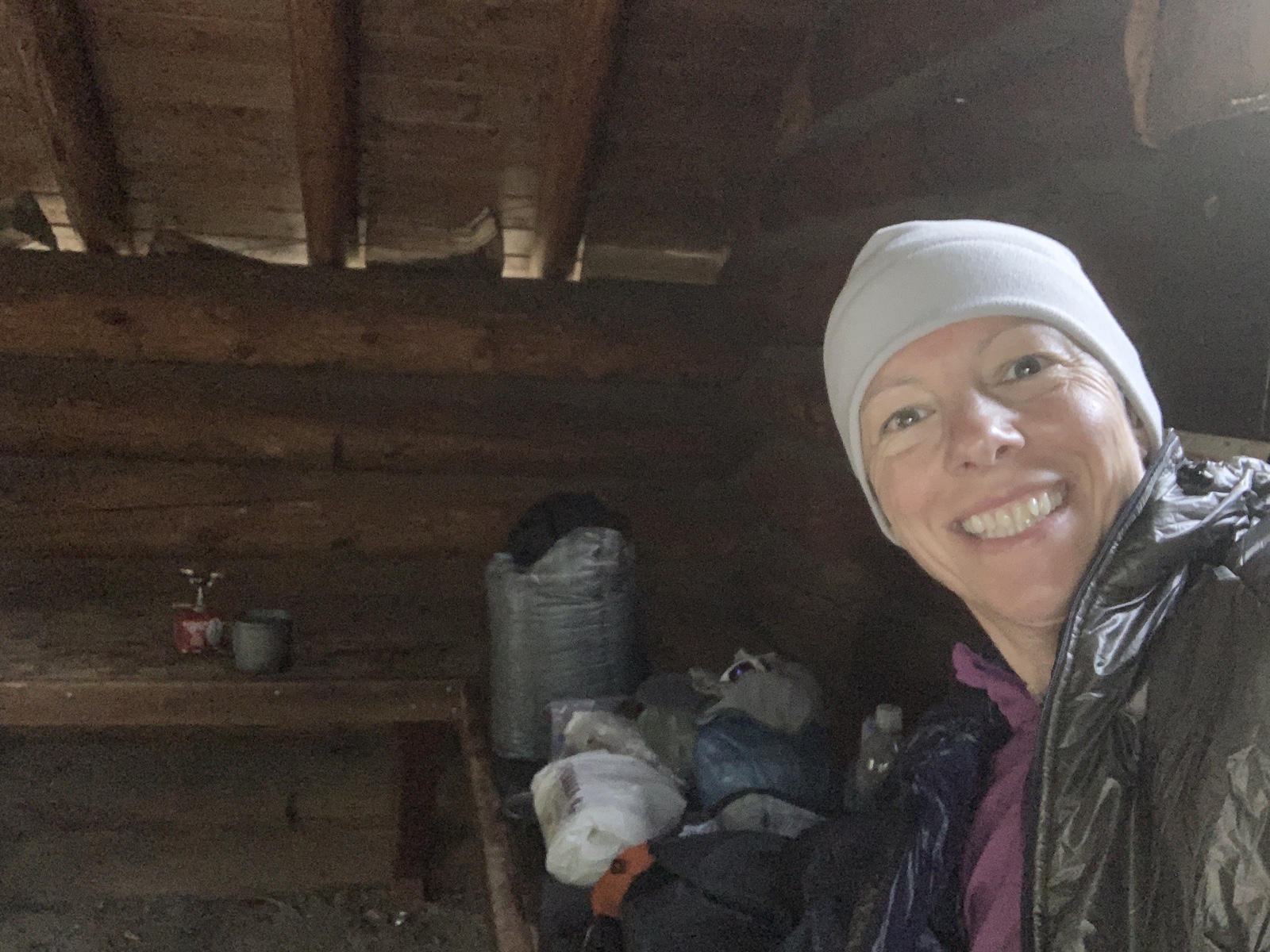 For the first time I encountered lava rocks and pumice on the trail. When I woke up the sky was clear but towards midday, you could feel the storm coming. A guy at the resort commented that it had just dropped 20F outside!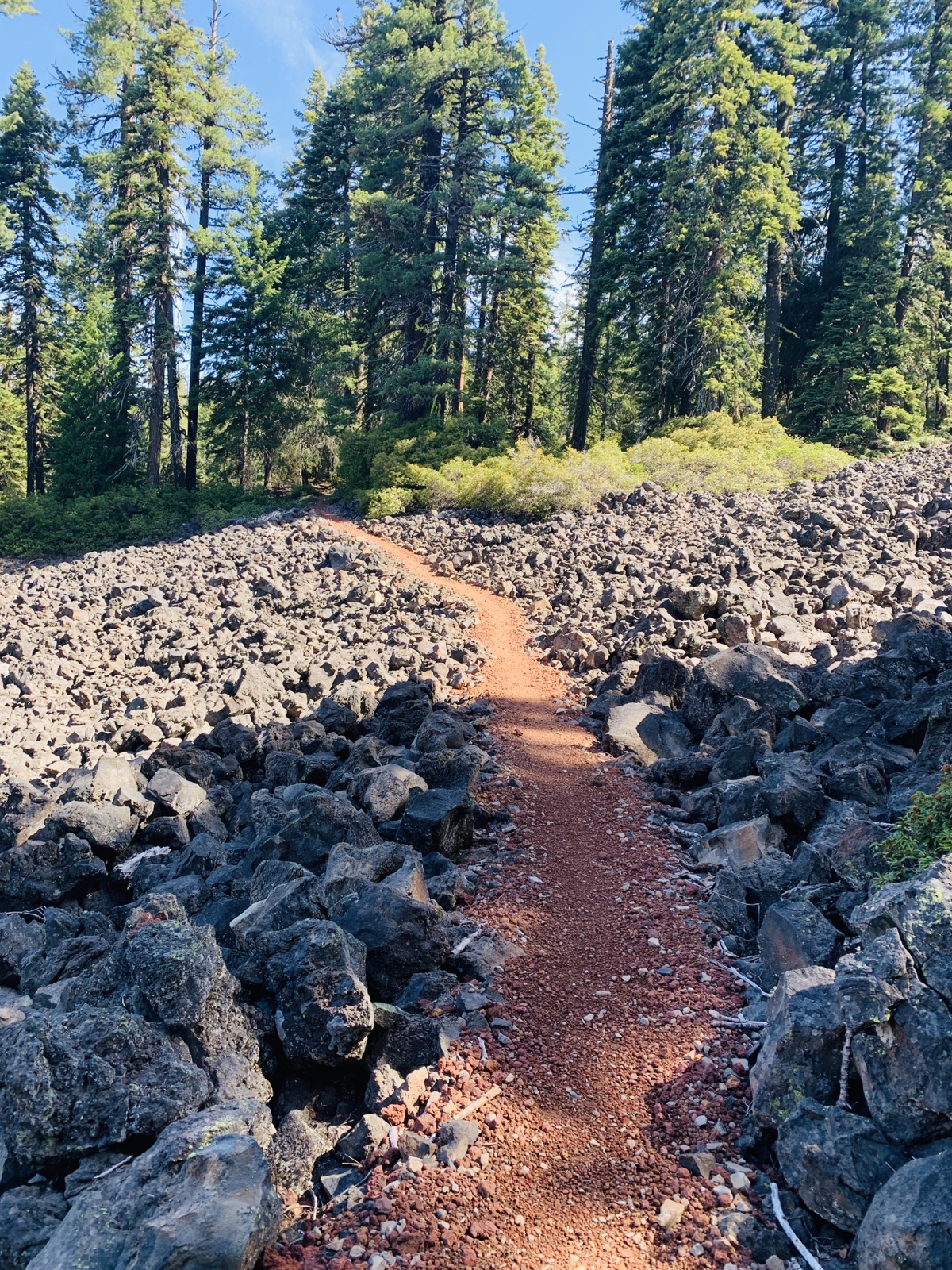 By midday I was at Fish Lake resort. Checking weather forecasts and conditions reports from Loura and others, I decided to go south for a while. The area north of Fish Lake is snowy and rushing with water currently, and this storm will only add to it with snow forecast to lower elevations (even Fish Lake).
I connected with my trail angels Kathy and Barb, and am immensely grateful that they offered to pick me up and take me to the train station in Klamath Falls. While waiting, I got all laundry and a hot shower done! And ate!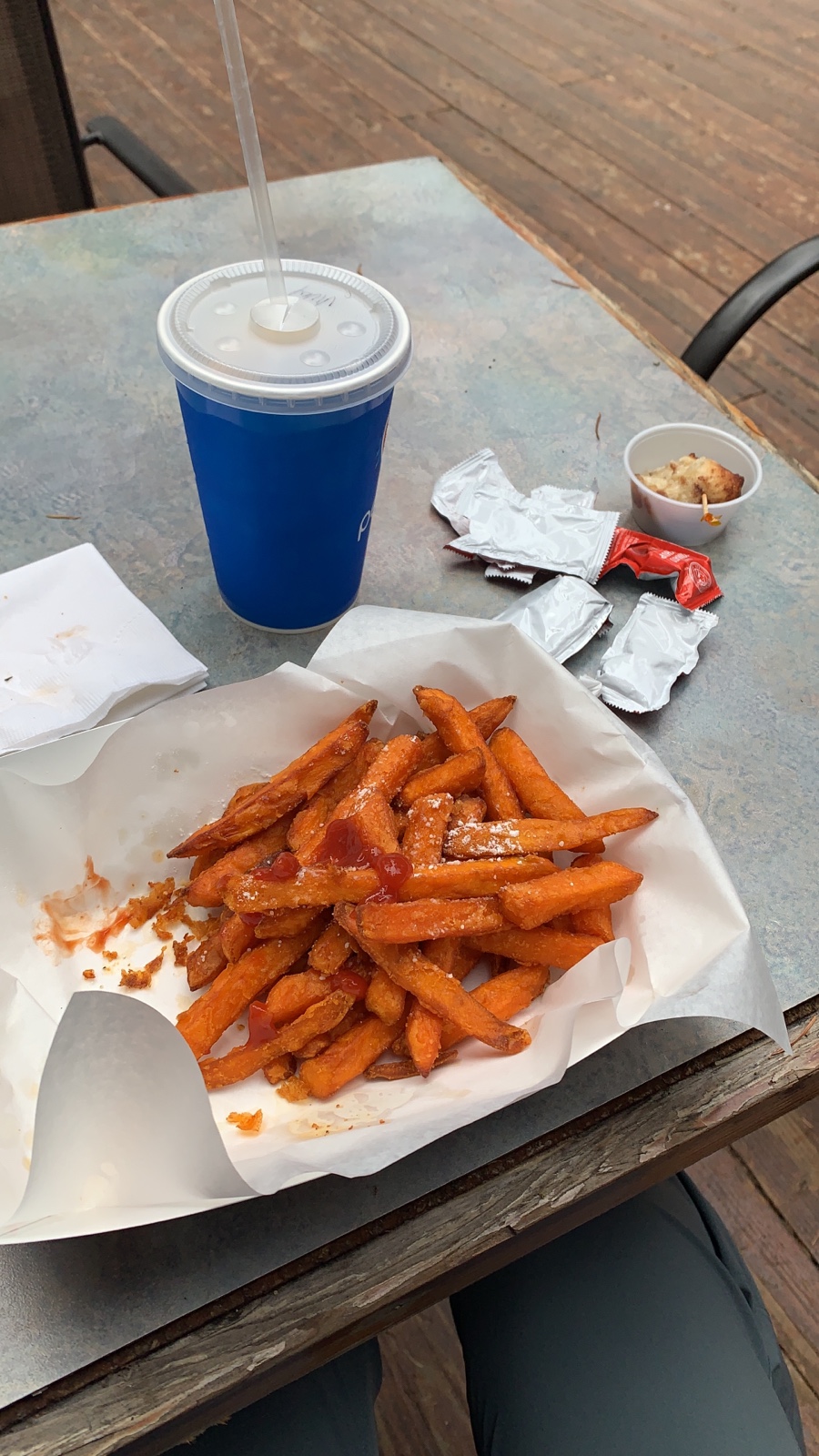 It was wonderful to spend time with them and share stories while out for dinner in Klamath Falls. Thanks again Kathy and Barb!
The train ride was uneventful but the train arrived late in Dunsmuir, around 1:15am. I headed for the Mossbrae Hotel (where I had stayed previously and the owner allowed me to wait in the foyer for daylight). A great gesture and much better than roaming the streets of Dunsmuir in the dark 😂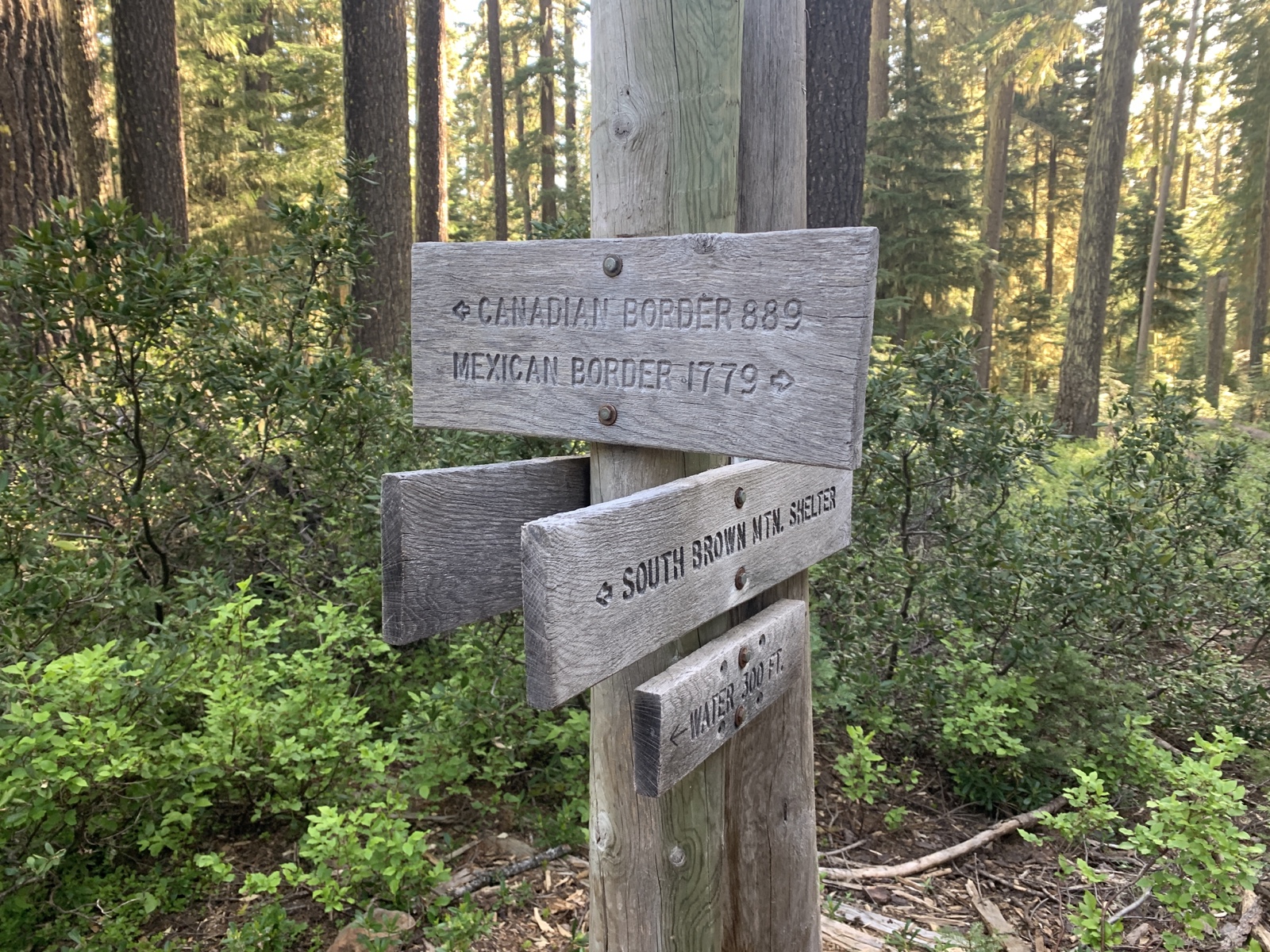 Tomorrow: food shopping and resting the body for a day! I also wanted to answer a few questions I've received:
My feet are doing fine! I wear Altra shoes, the most popular choice of long distance hikers. I have run in them for years and started out in the most cushioned model, the Olympus. My feet are achy in the afternoons on long days, especially when walking roads, but otherwise fine. Some days there is a small blister on the inside of my big toe but "Trail Toes" cream helps the next day. I don't take ibuprofen but do take turmeric every day, and my feet seem to recover well overnight.
Am I lonely? I wish I had company on difficult stretches to make decisions together but otherwise, hiking alone during the day is typical even when more people are out hiking. I listen to podcasts when it gets too boring. But camping together would be fun … I enjoyed my night with L&T. There should be more and more hikers now …
No wildlife besides curious deer, squirrels, cows and lots of birds. Many bear paw prints but no sightings!
My gear is working out fine. The tent is spacious, albeit a bit bulky to pack. My pot is big and bulky to pack as well so I might switch it out. I've lost pole baskets in the snow (replaced since) and my shoulders get sore in the afternoons from my backpack. Other than that … all good!