Another great morning at Laura's house with waffles for breakfast. It's nice to pack the backpack inside, no wind or dirt or slopes 🙂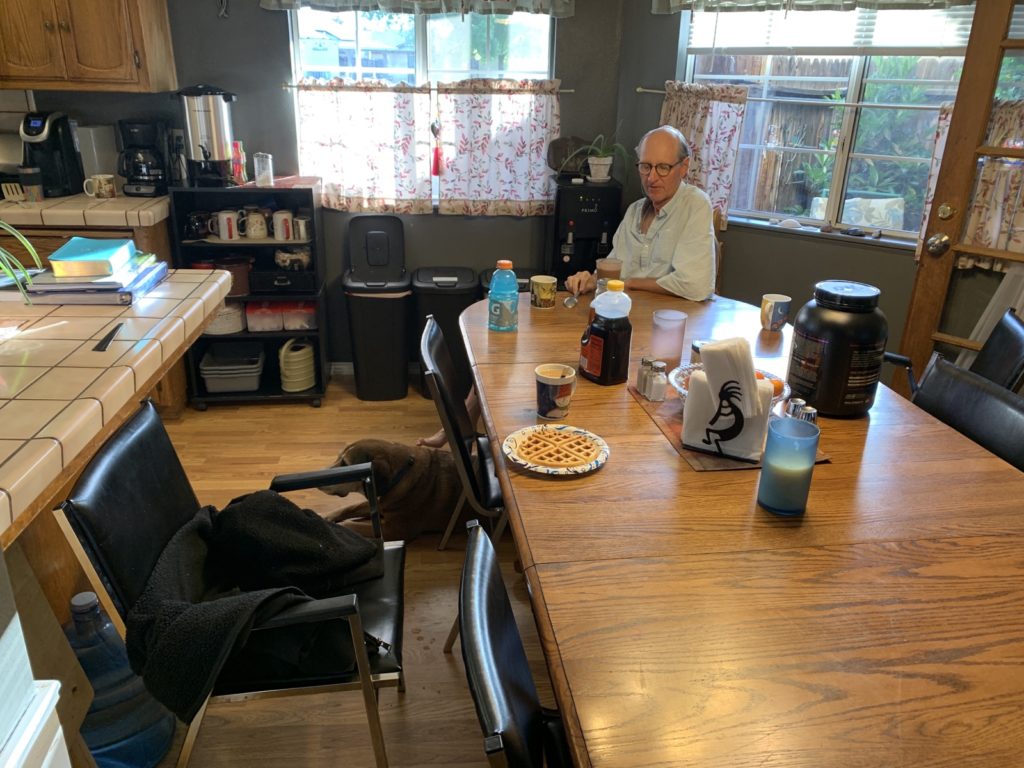 Pause is still trying to gain weight so Laura brought out the magic powder … one scoop has 650 calories and 60g of protein … and he had two!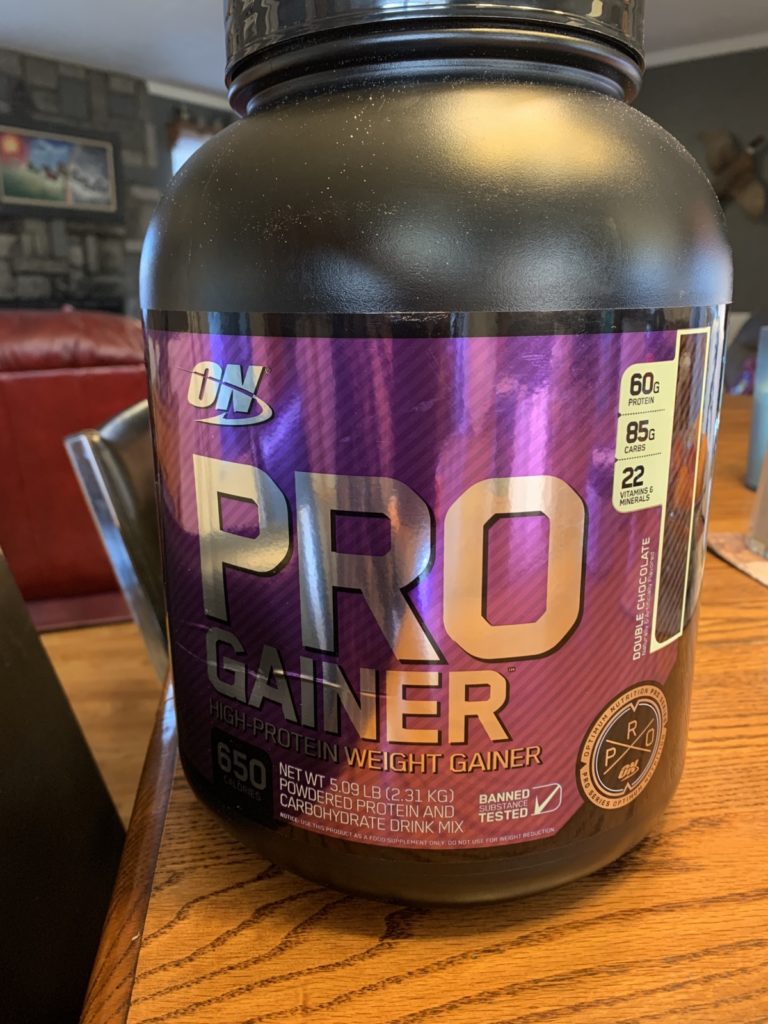 At 8:30am we were ready to head to Walker Pass. Laura was picking up a hiker there so it all worked out. What a great stay at her place!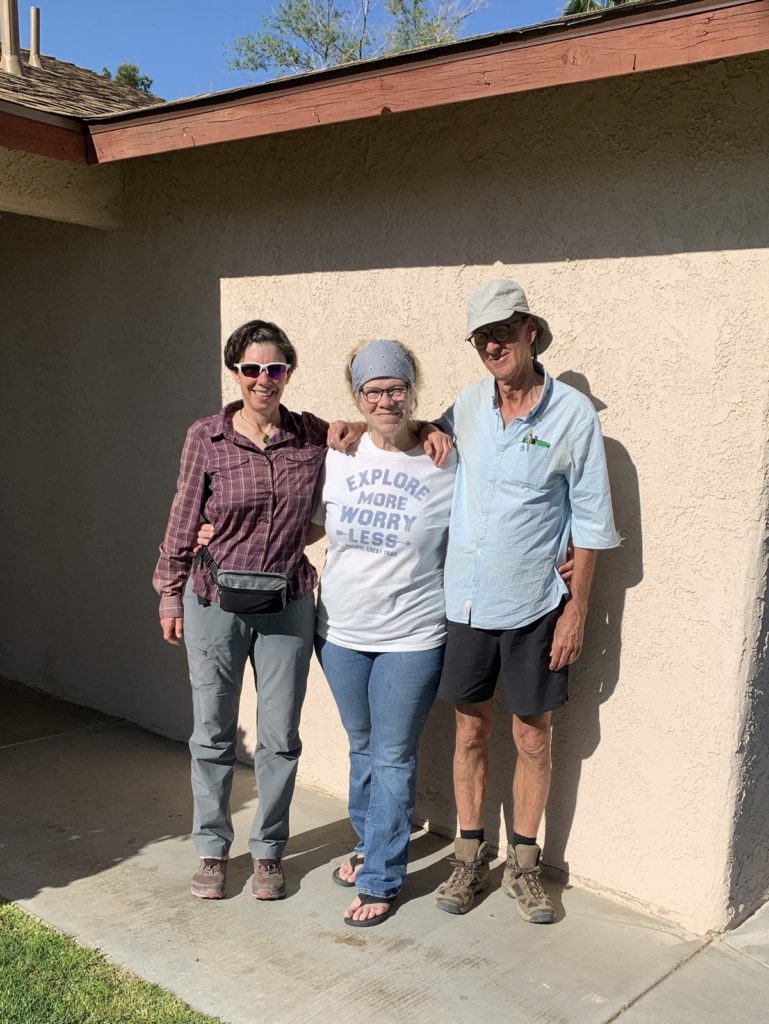 We started walking at 9:15am from Walker Pass (the hiker was waiting so the timing was great). The temperature was pleasant and it wasn't windy.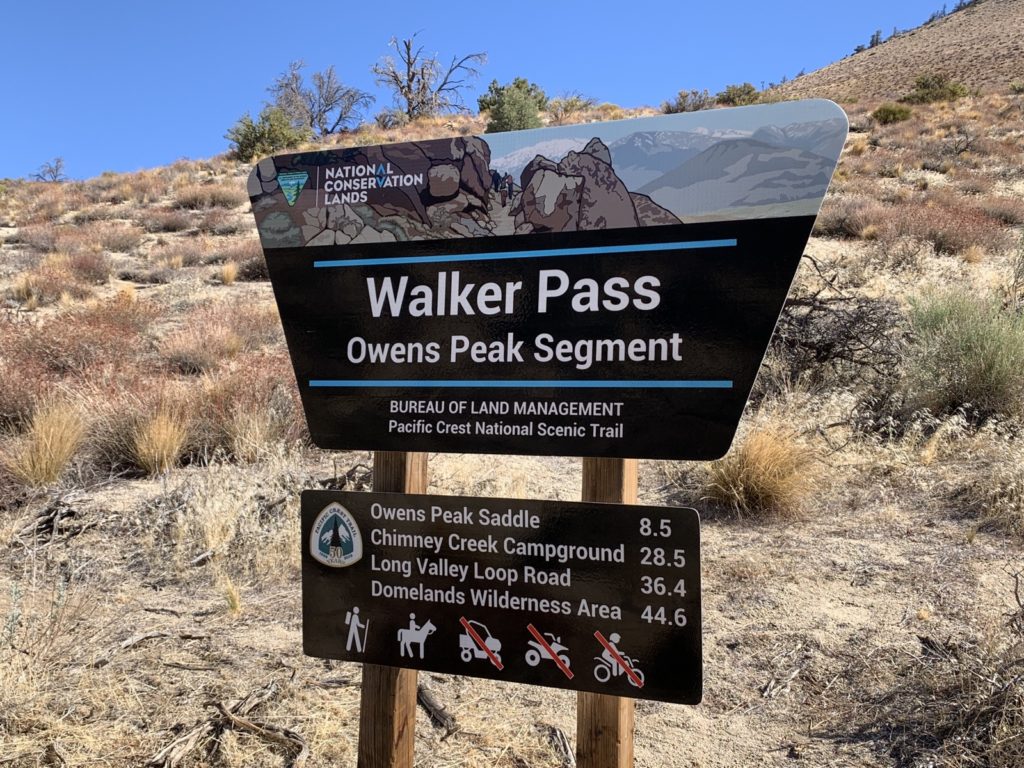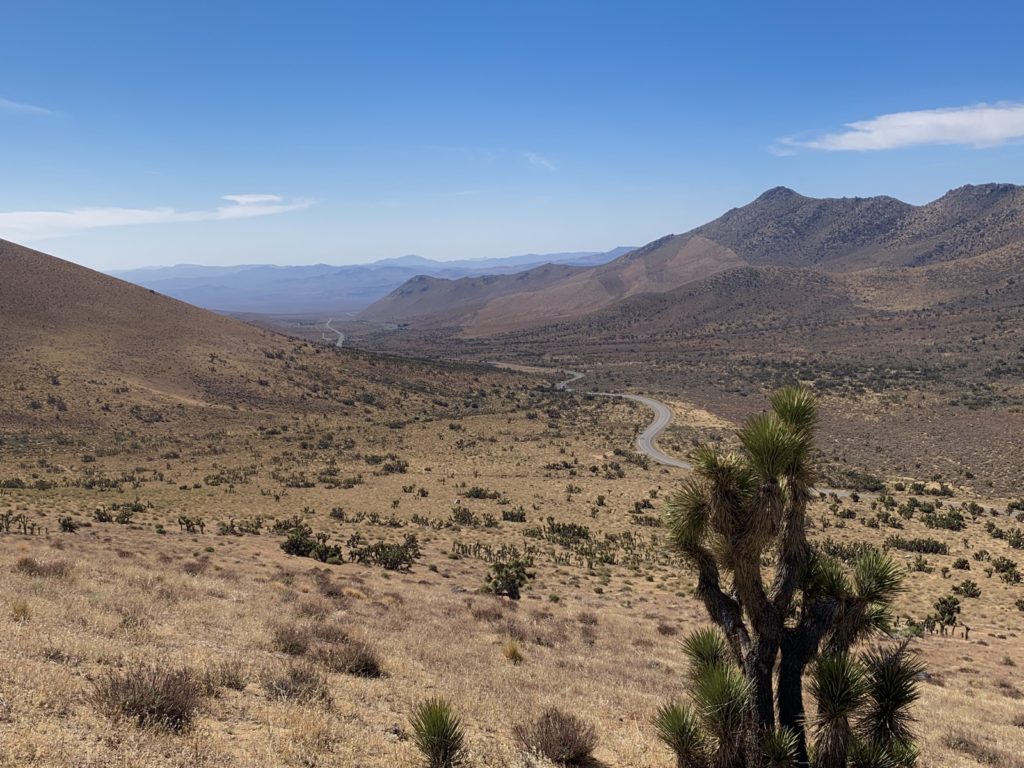 There wasn't any sandbox walking today but many rocky chutes on the east side and lots of blowdowns all day.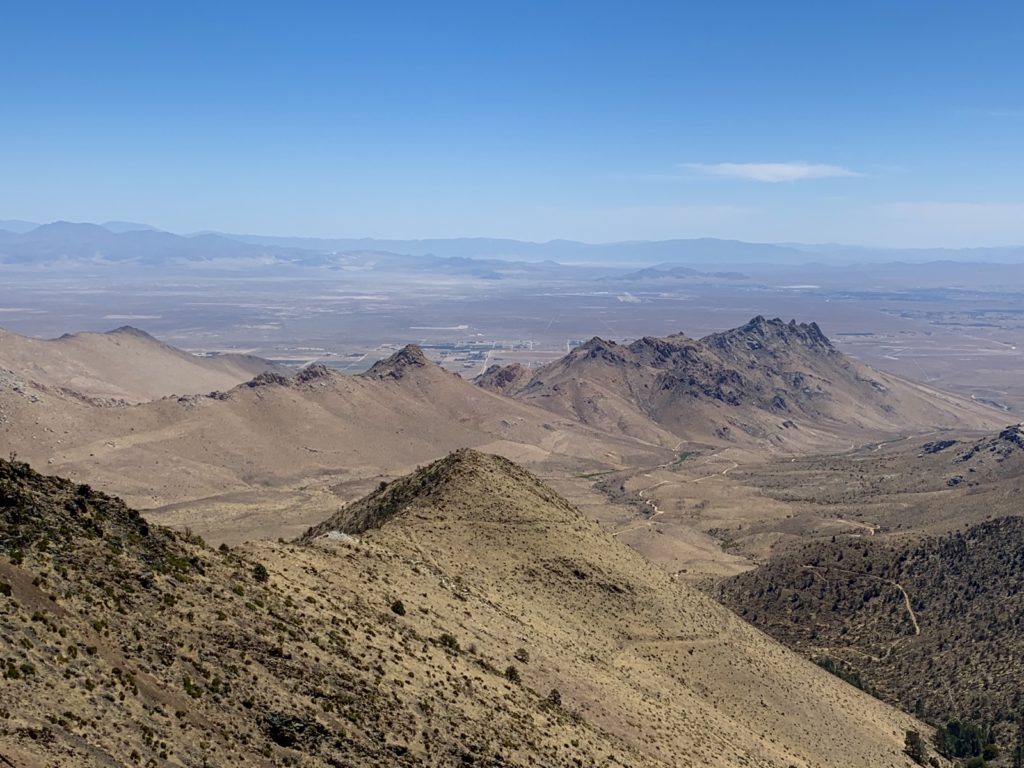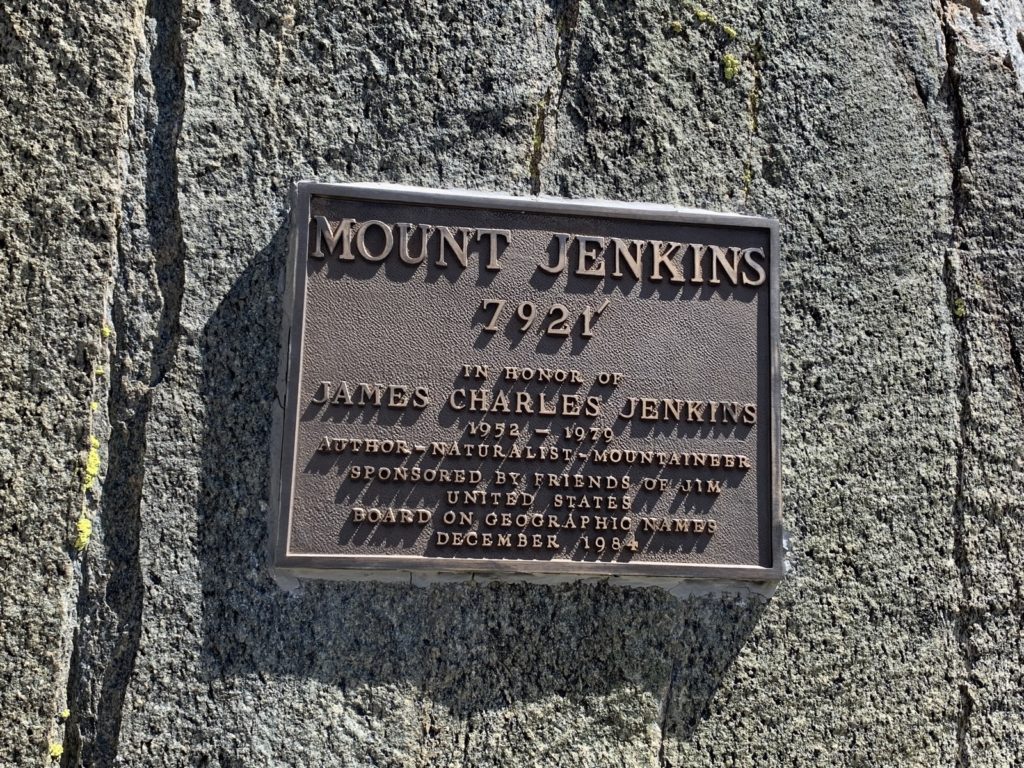 5700ft up and 3700ft down today in 22 miles, so it was pretty steep. Once we crested over to the west side of the ridge, we dropped down steeply again and the trees disappeared for a while. I saw Pause for about an hour, then I got too far ahead (and he wasn't going to do 20 miles today).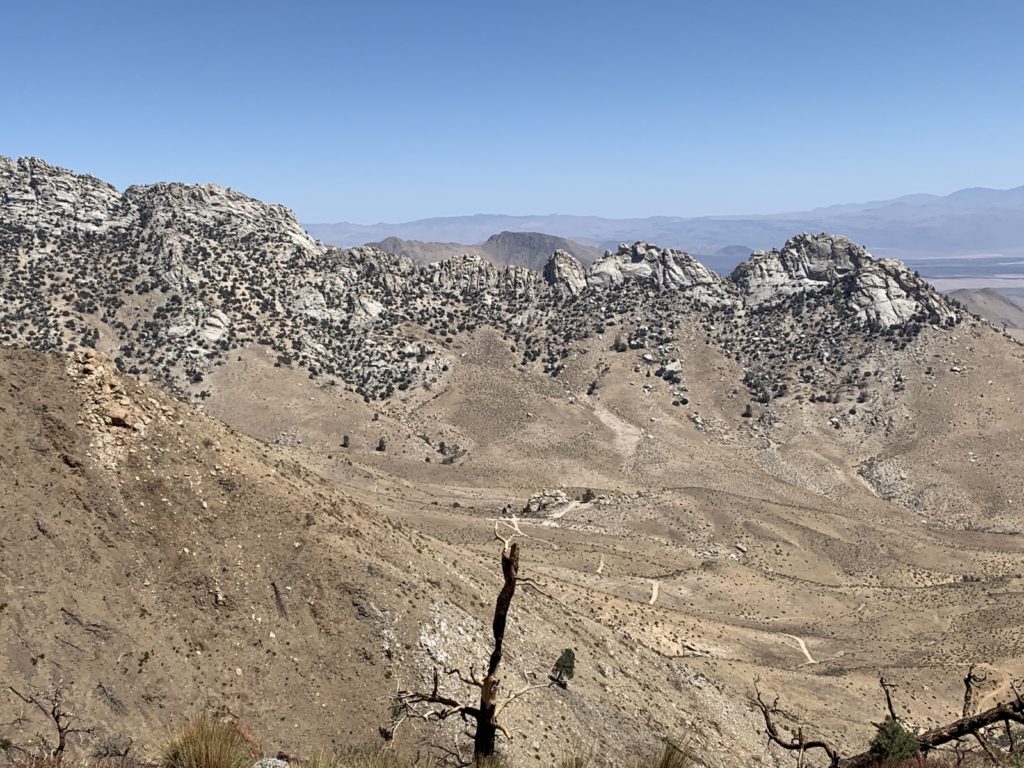 It took 18 miles today to get to the first water source (the uranium spring was at 12 miles but I skipped it!).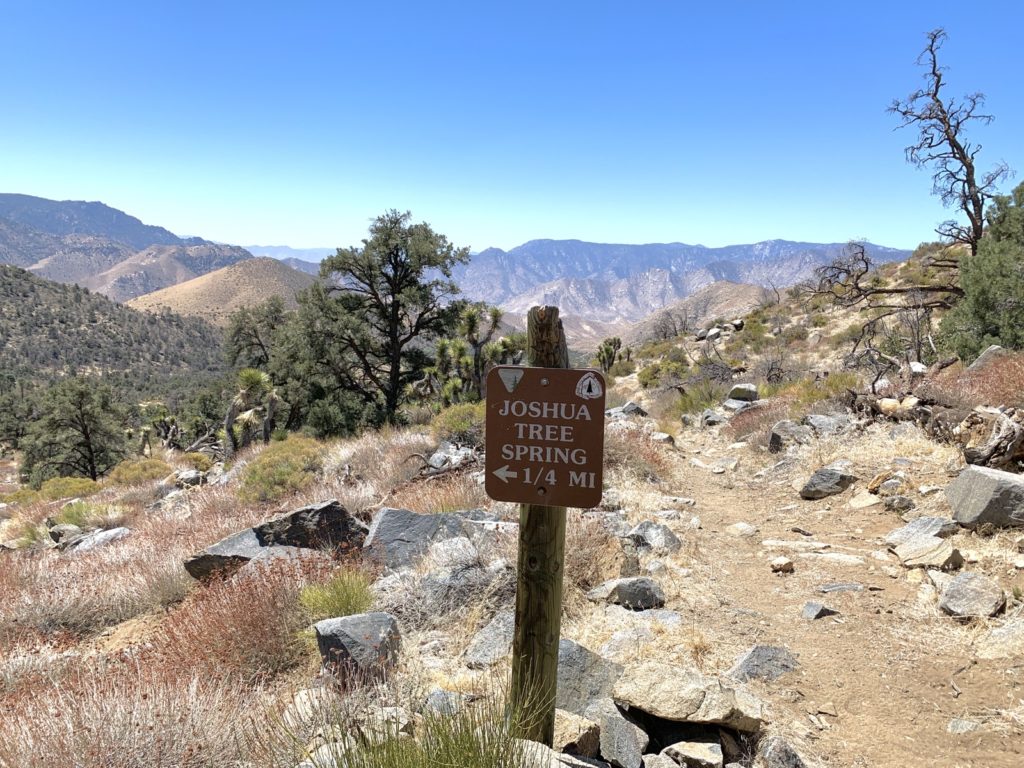 I was at the water source at 4:30pm and loaded up fully on water. I decided to bite the bullet and hike 4 miles to a campsite that promised good views and cell reception … but it went from 5500ft at the spring to 7000ft at the campsite!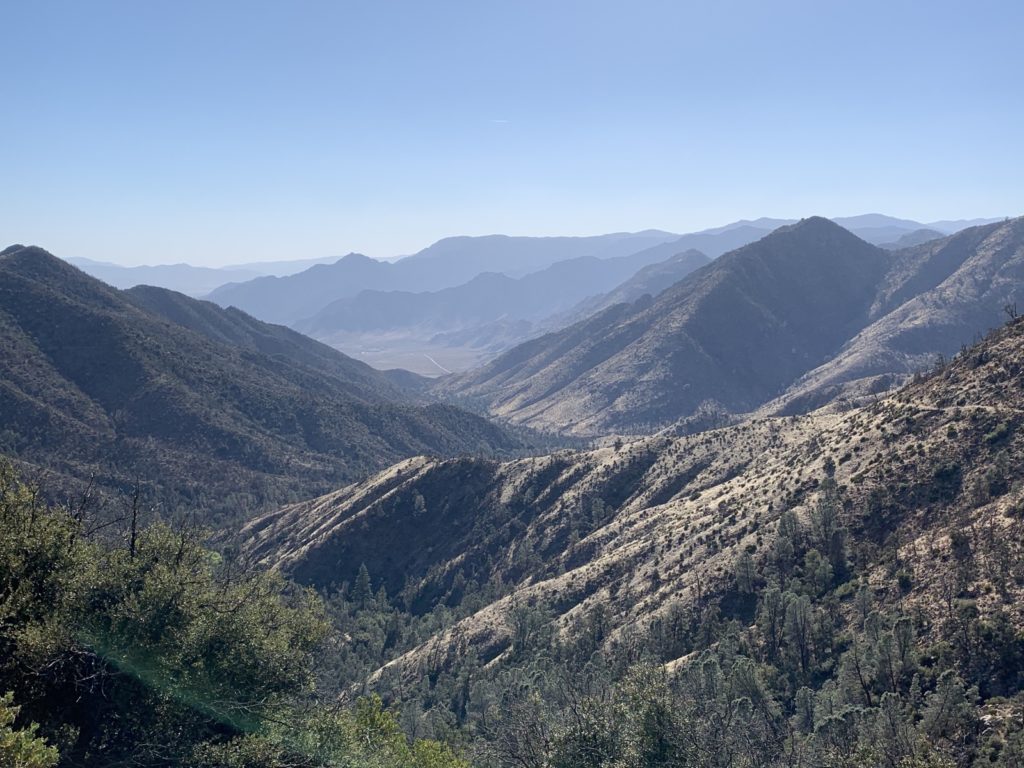 I made it by 6:30pm and am hoping the wind will die down. It's a bit loud! I'm tucked away into the bushes so the tent should be fine but a bit of quiet would be nice. It's a saddle so there are sunset views and sunrise views!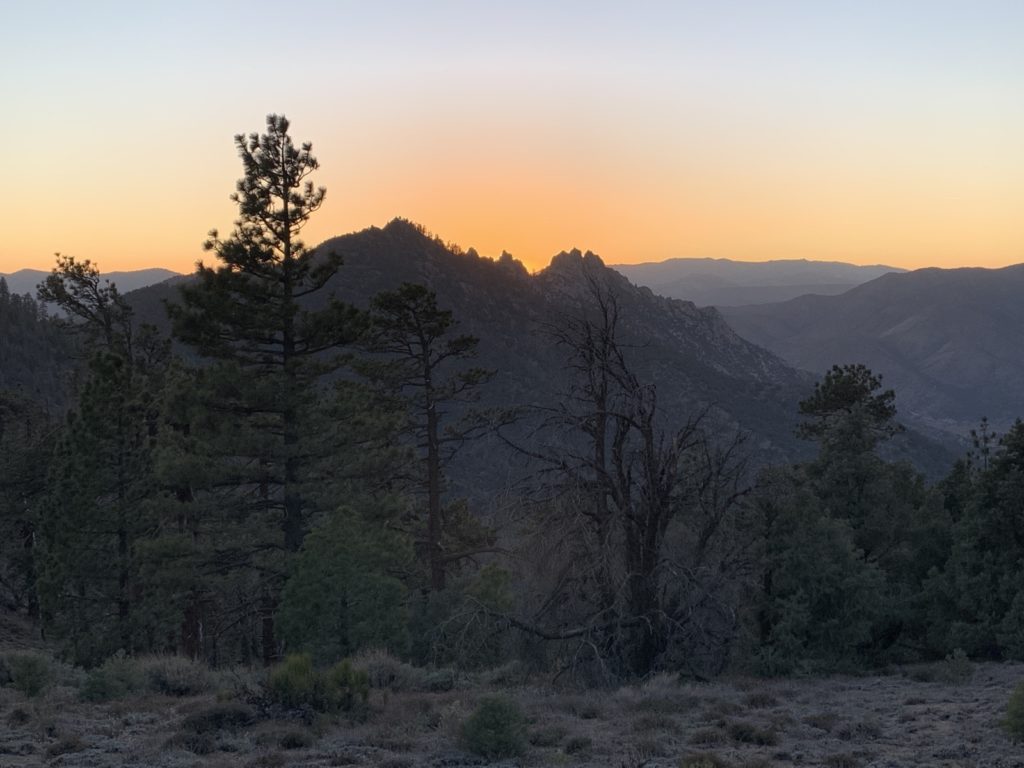 28 miles to go to Kennedy Meadows! No need to get up early 🙂