The hiking season has started! Finishing the ski season seems like a long while ago but because the spring was so cool and wet, the snowmelt has been much delayed. While I am loving the green and lush hills, resulting in a reduced fire risk, I have also been pouring over the trail maps to find lower-elevation hikes that are snow free by now.
As of today, the snow level is listed at 6100ft which is definitely lower than in previous years. The late snow melt has also delayed the Forest Service maintenance of trails so some trails that have melted out still have a lot of logs and blowdowns on it.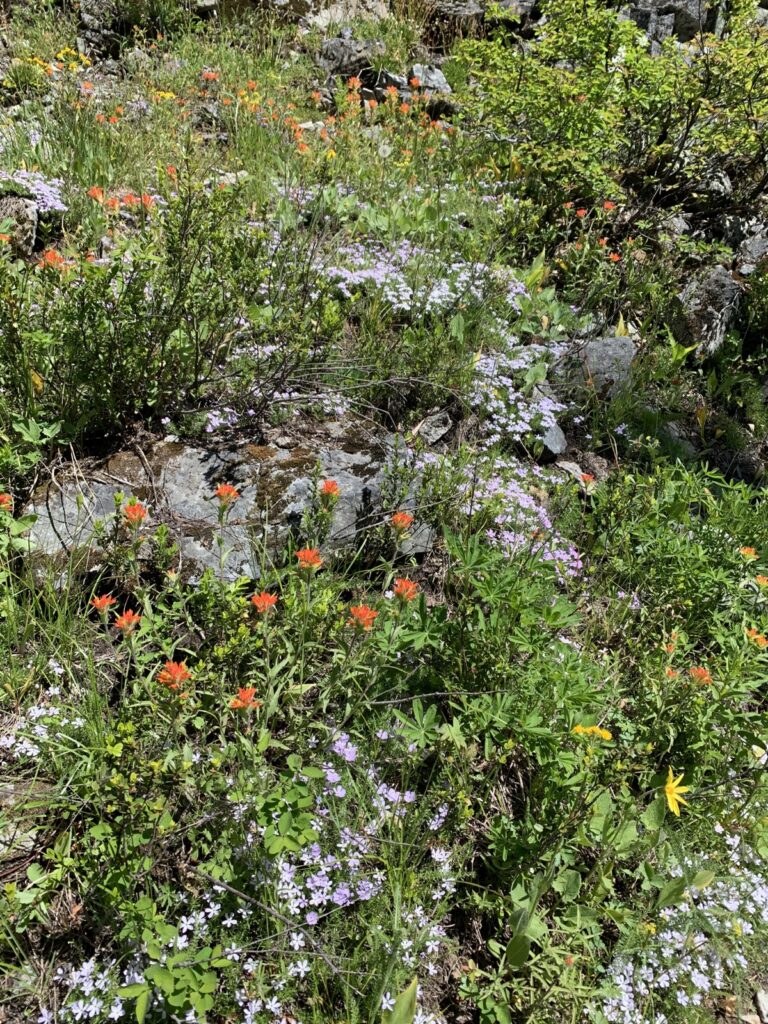 However, this past weekend Keyla and I were able to hike up Robinson Creek, starting at the end of Lost River Road past Mazama. It's low elevation and relatively popular.
The trail has a few climbs but is never super steep. I think we climbed about 500m before we turned around. That turnaround (at about 7.5km) was dictated by the big log jumbles that started to block the trail. We made it around a few but since the logs were large, it got harder for the dog and myself to get across them.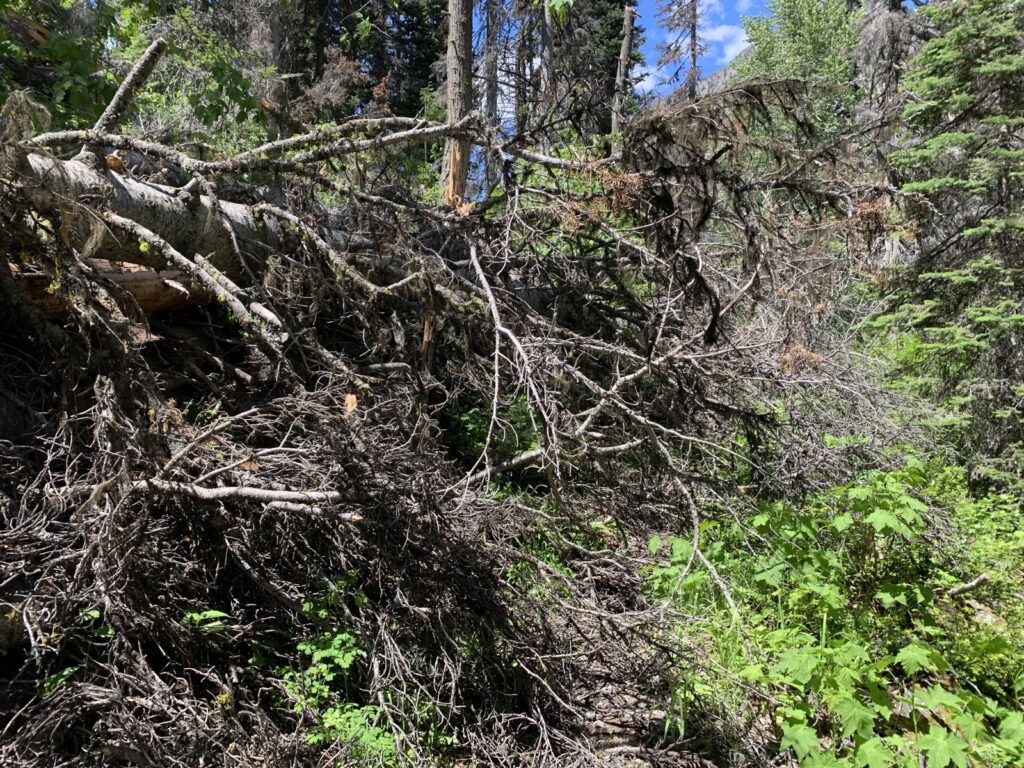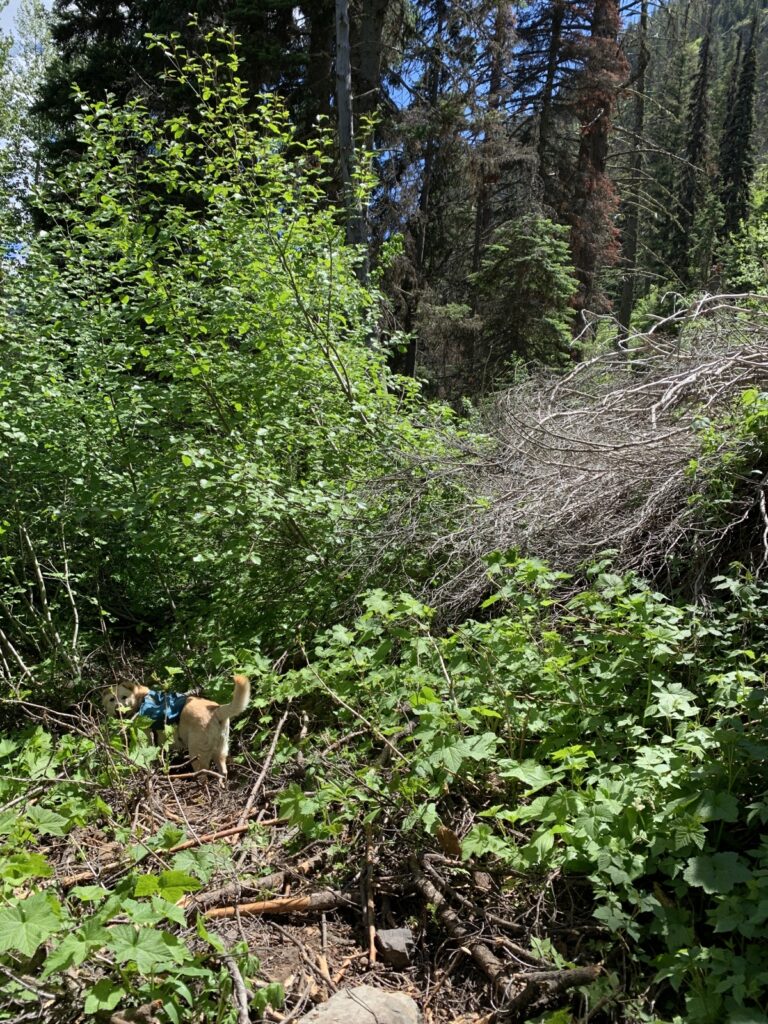 Instead we returned to a nice campsite we had spotted on the way up, at the confluence of Robinson and Beauty Creeks. The rushing waters provided a good white noise background for the night.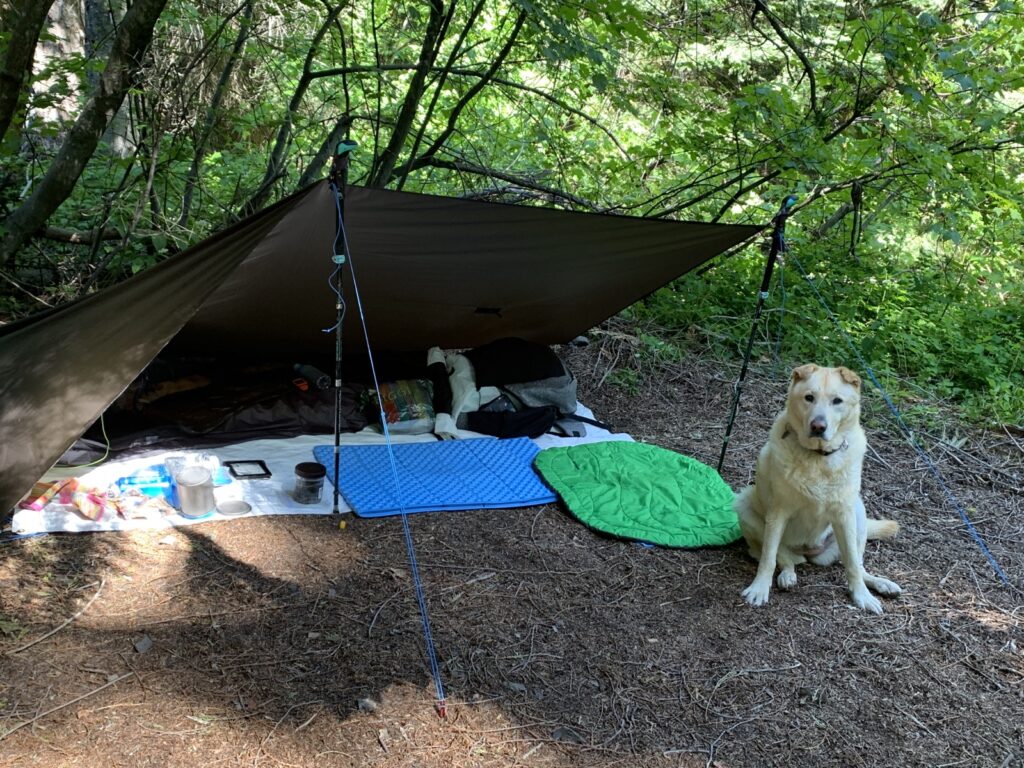 We had a lot of time to relax in the afternoon, and luckily didn't encounter any bugs! The creek was easily accessible for water.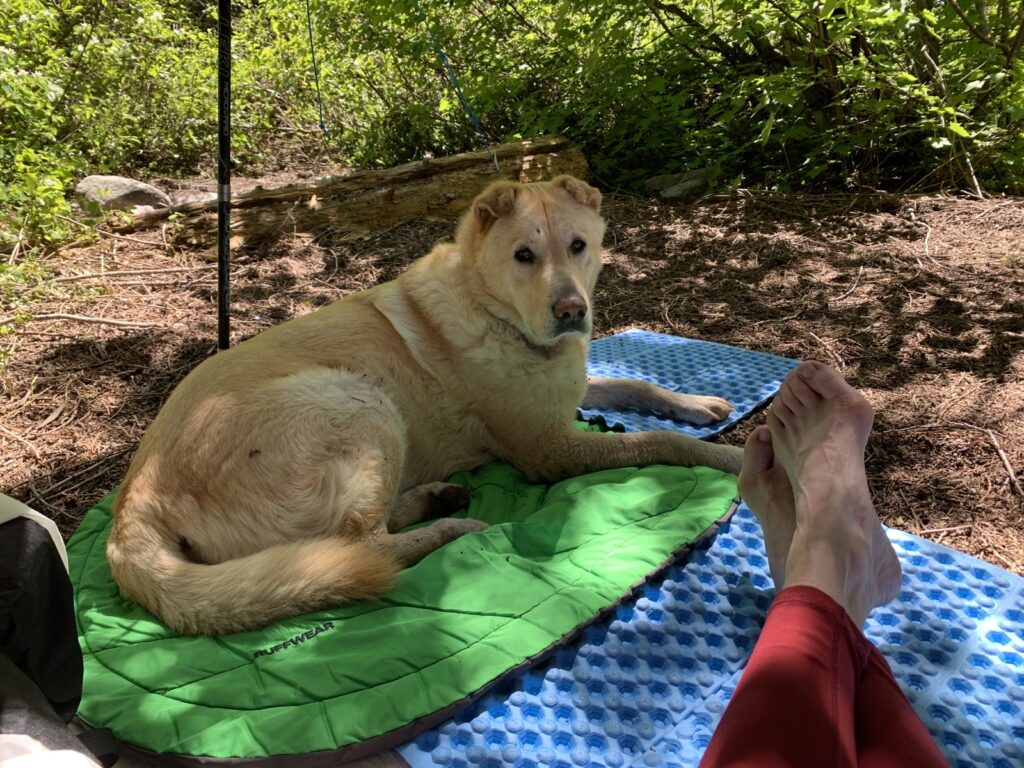 My new shelter setup worked well (ultralight bivy and tarp, 437g combined!) and Keyla stretched out on her dog bed. It wasn't a cold night, and so close to the solstice we had a lot of daylight!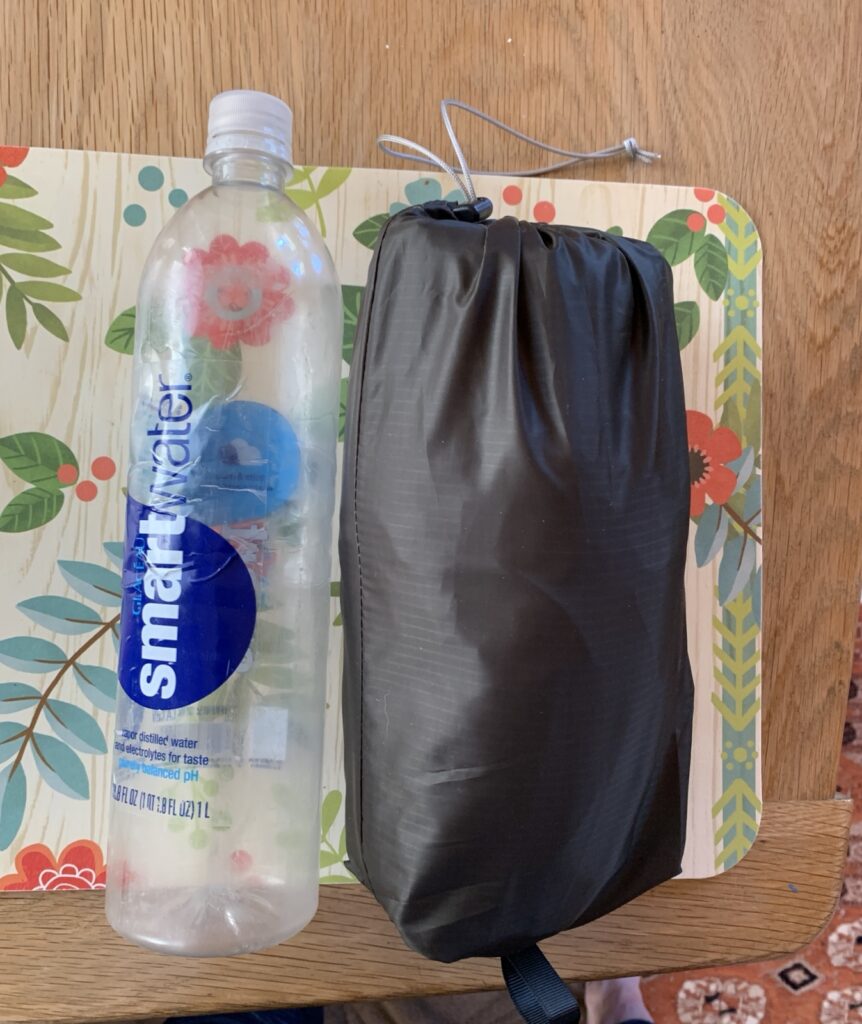 The hike out in the morning was short and uneventful; more people started to appear on the trail (it was a weekend). After a cinnamon roll in Mazama, we did a short "cool down" hike to the suspension bridge on the Community trail which is always a treat.
Bonus: Day Hike Pictures
Below a few pictures from the day hikes with my visitor from BC 🙂