Besides skate skiing 64 days this past winter (1050km total!), there was also plenty of time to hit the trails on foot.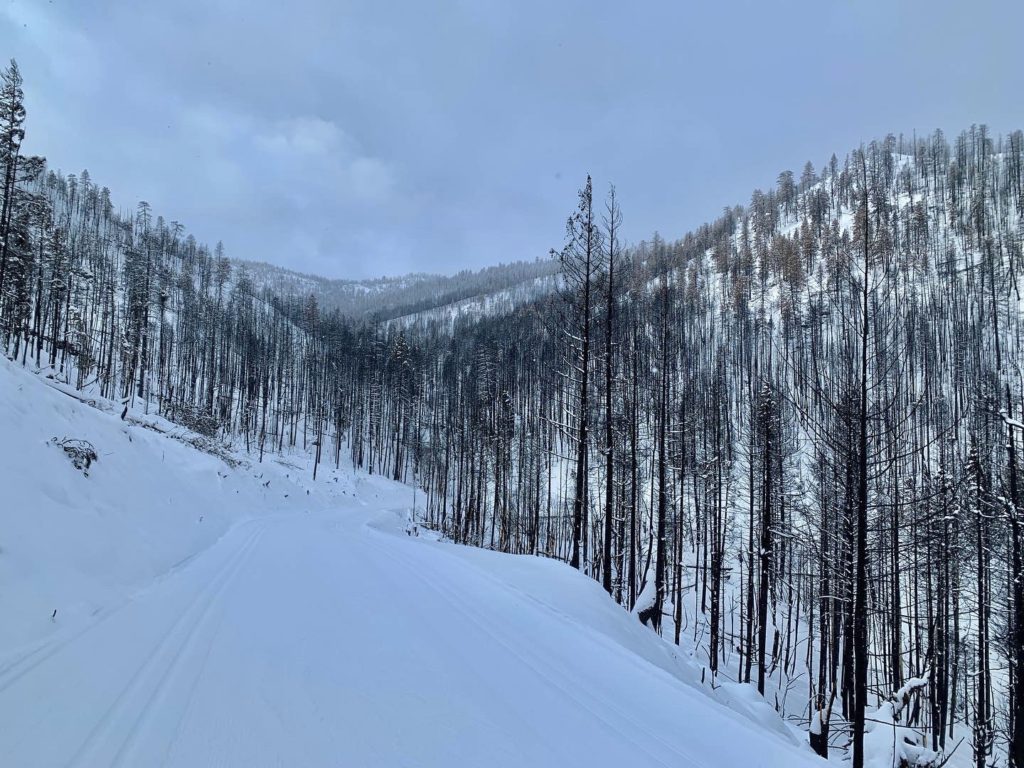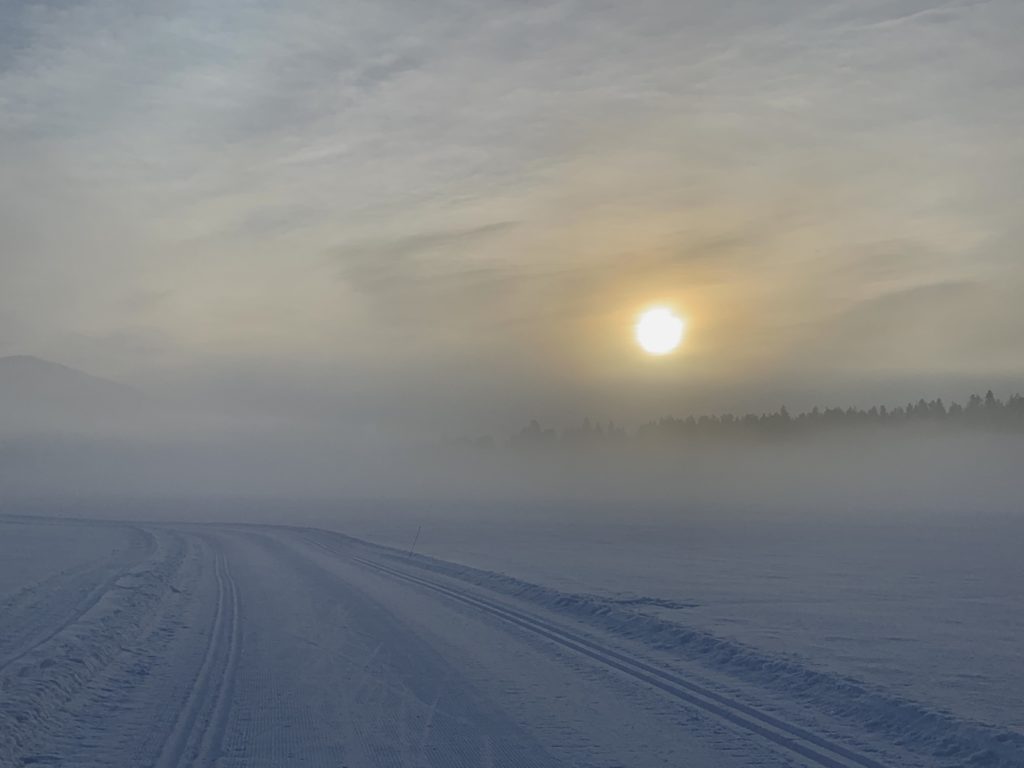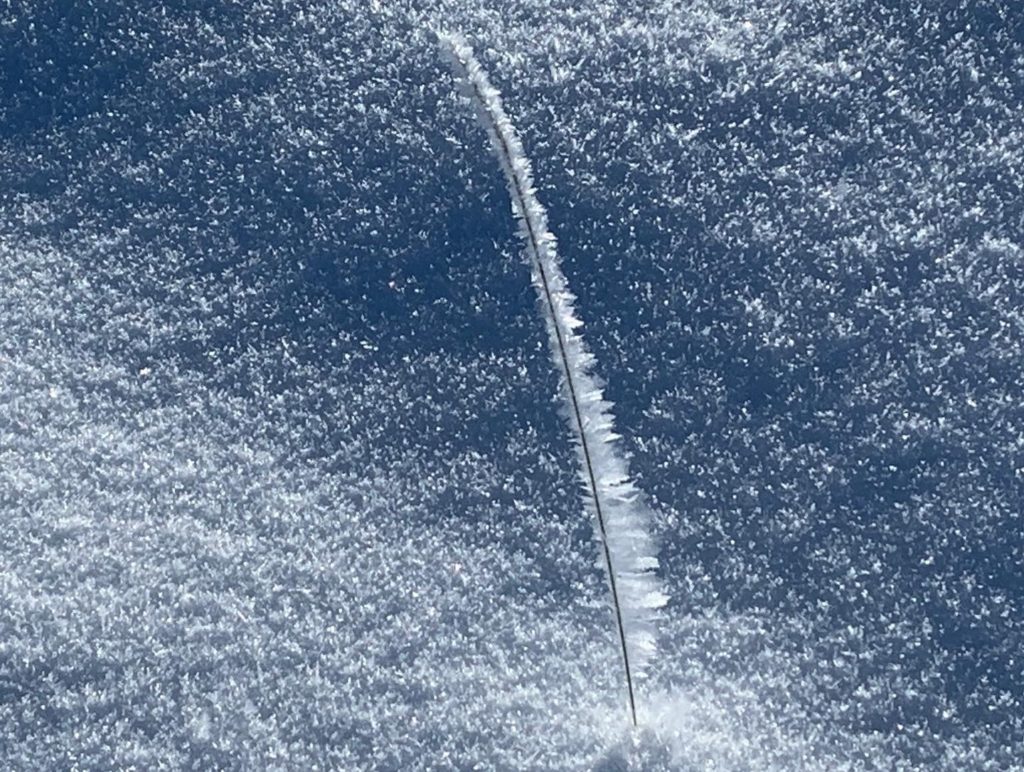 Keyla, of course, is always keen to explore; we both love snow!
Weather wise it was an unusual winter … the skiing started late in mid December …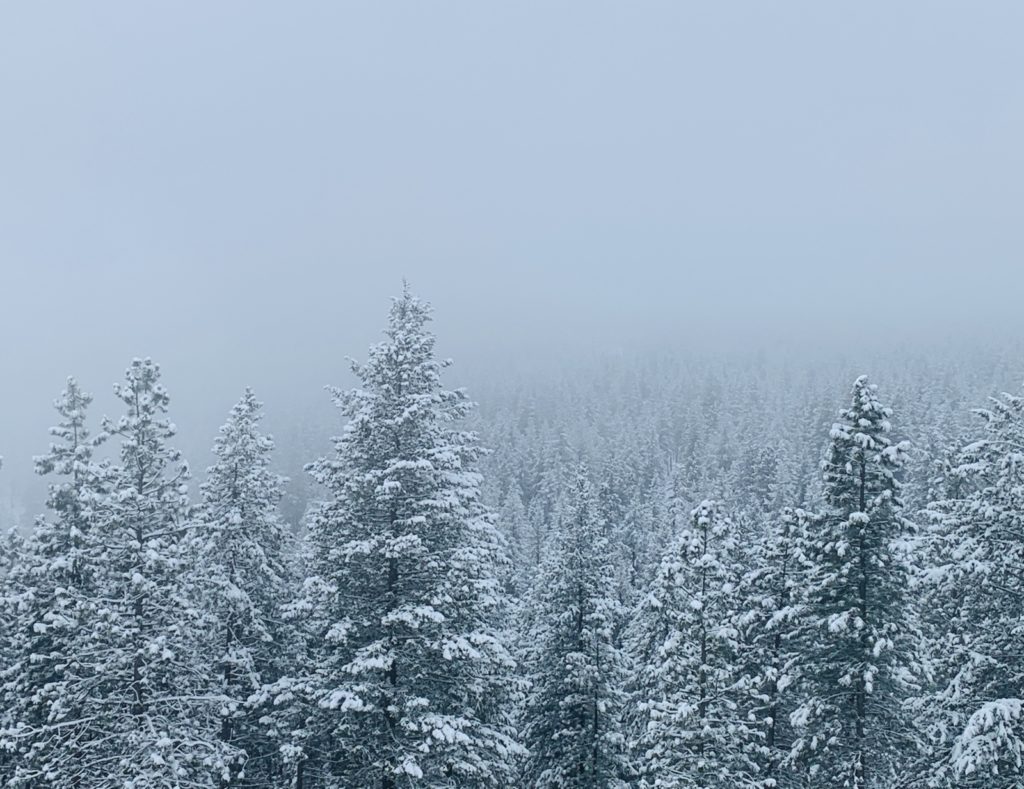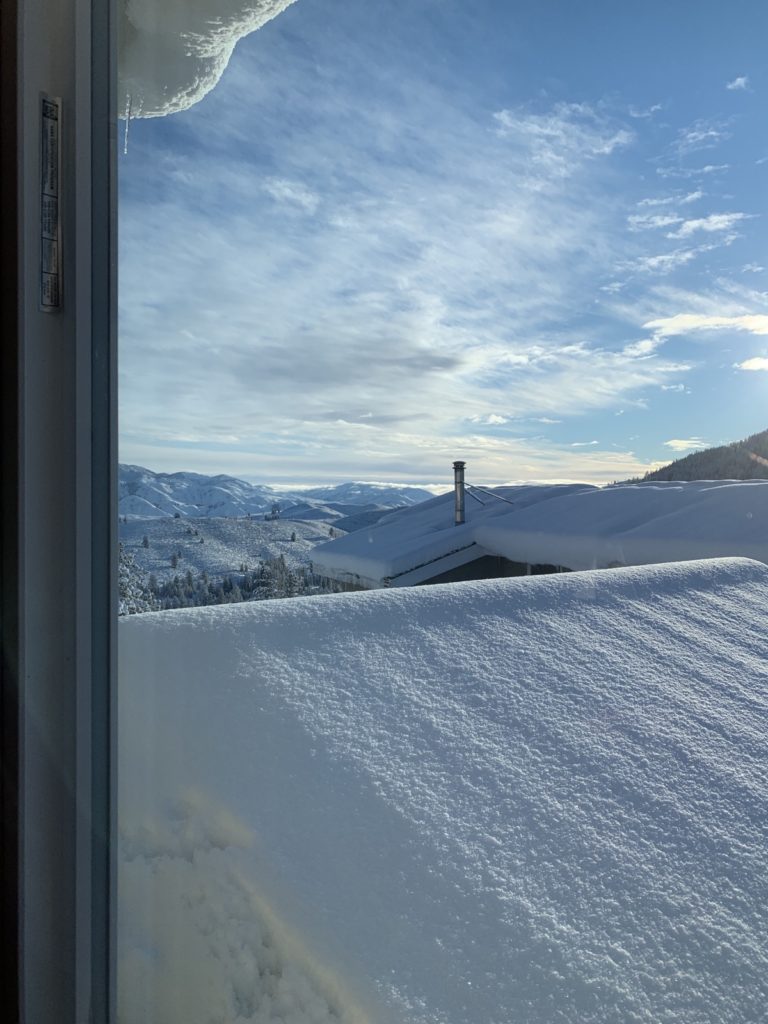 … and we really only had two big snow dumps: First 2ft in early January and then another foot in February.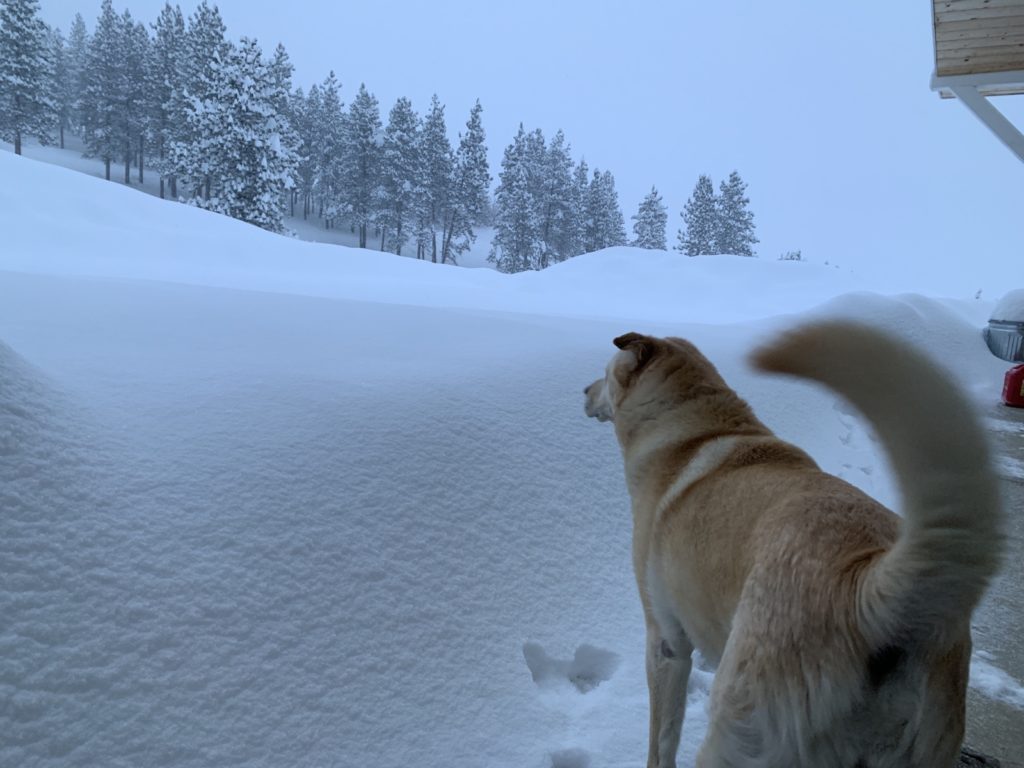 Packing down our snowshoe trails after that dump was hard work!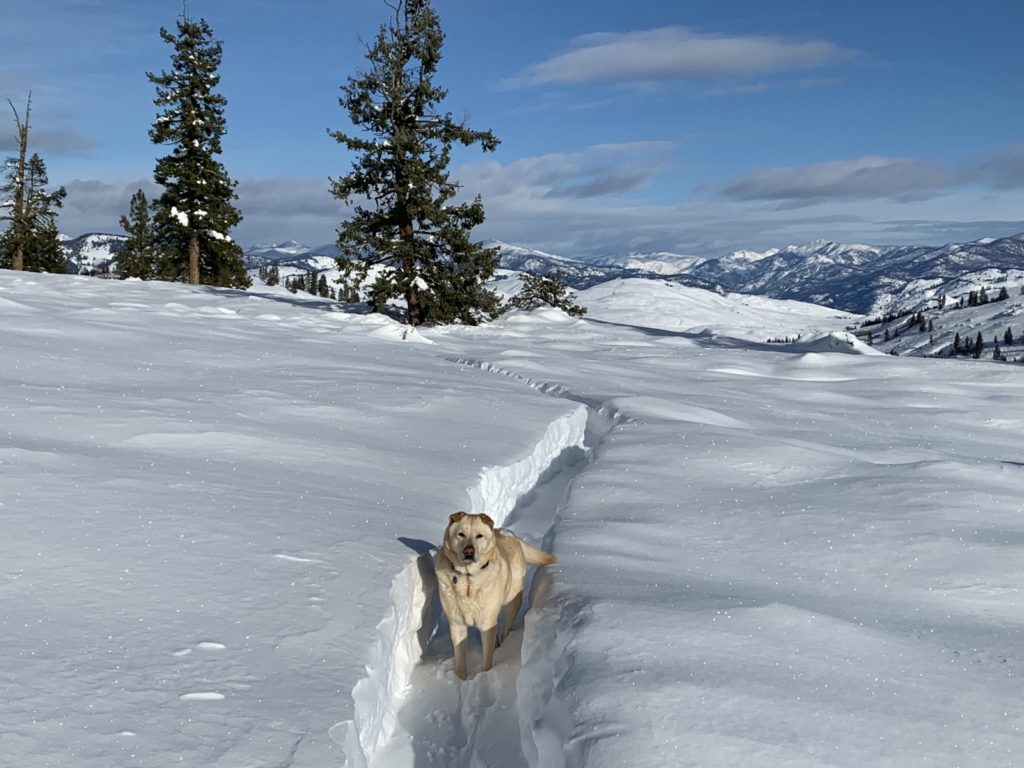 There was very little precipitation inbetween those storms but that also made for great views and amazing sunrises.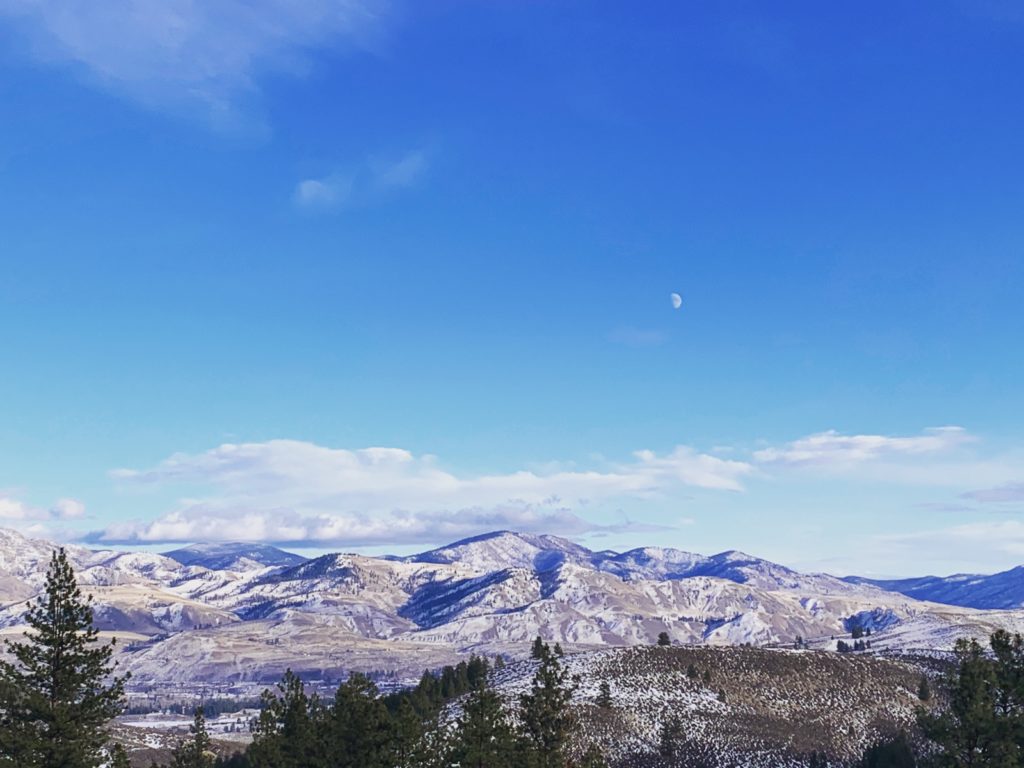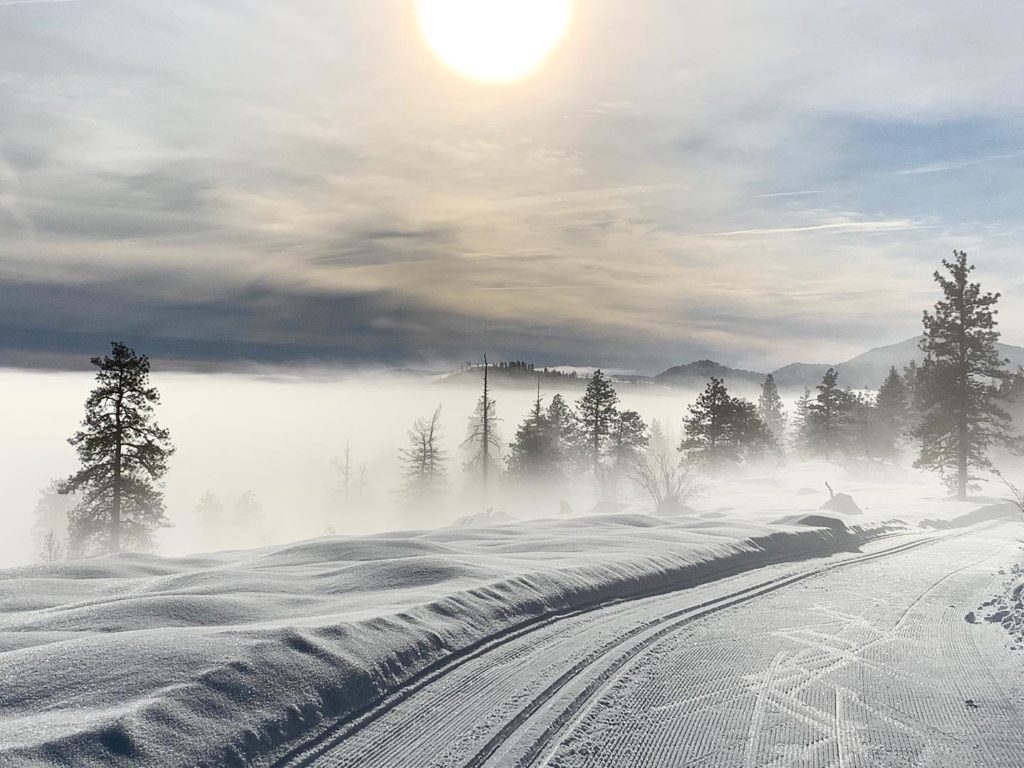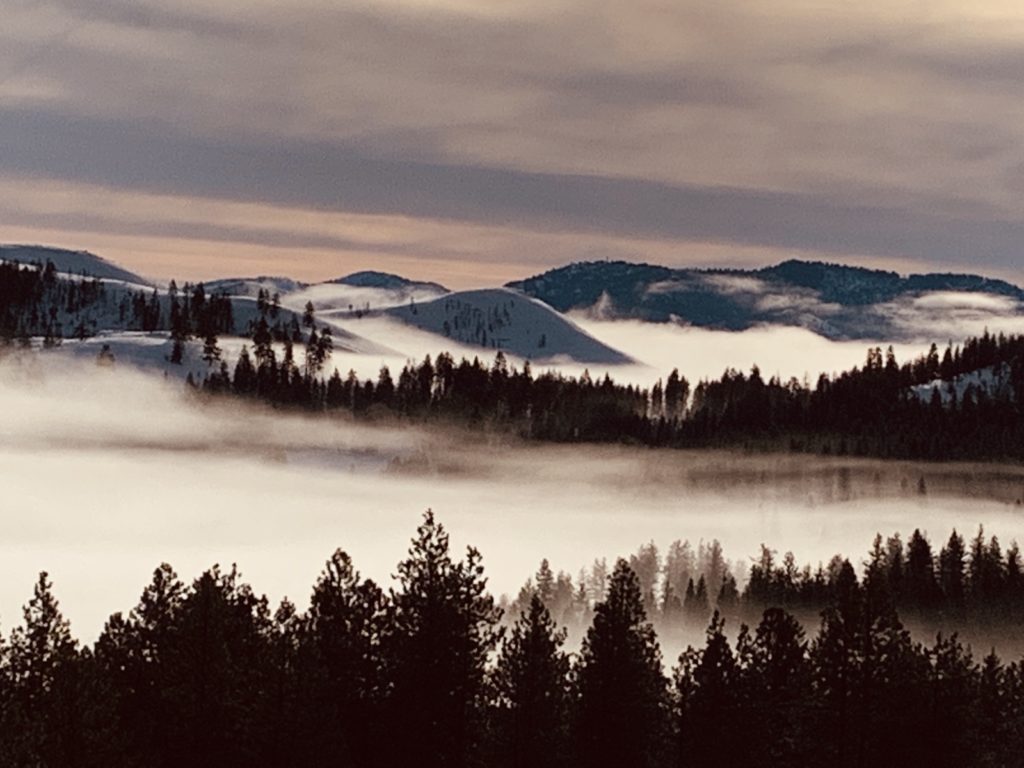 We had cozy get-togethers in the 'Hood (Pine Forest) around the fireplace but overall I counted only 7 trusted people I was inside with during the whole winter – a perfect way to wait out the Covid wave (we are all 3-4 times vaccinated and very careful in stores and other public spaces).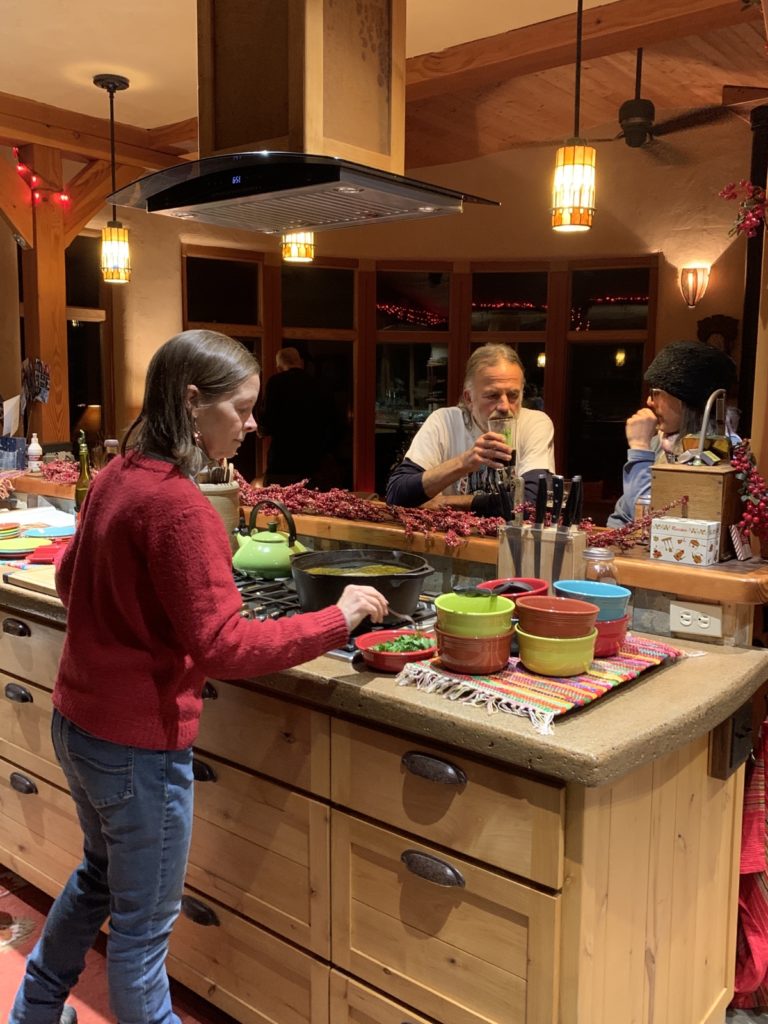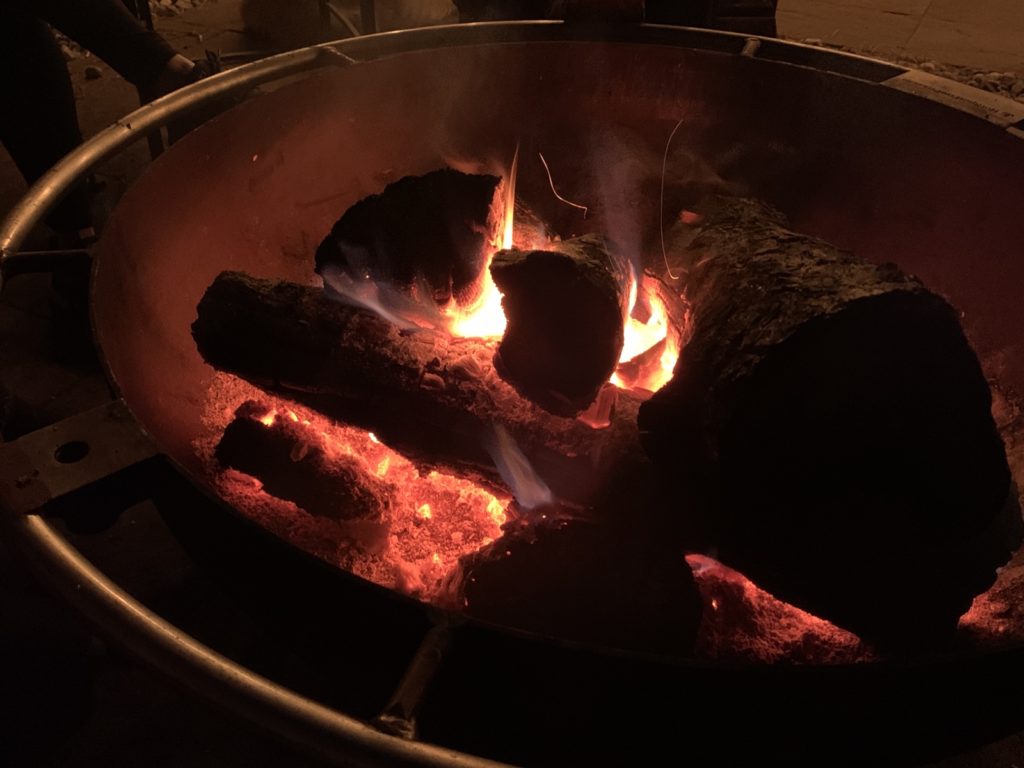 It was actually a perfect place to spend a winter that was challenging in other, more urban places.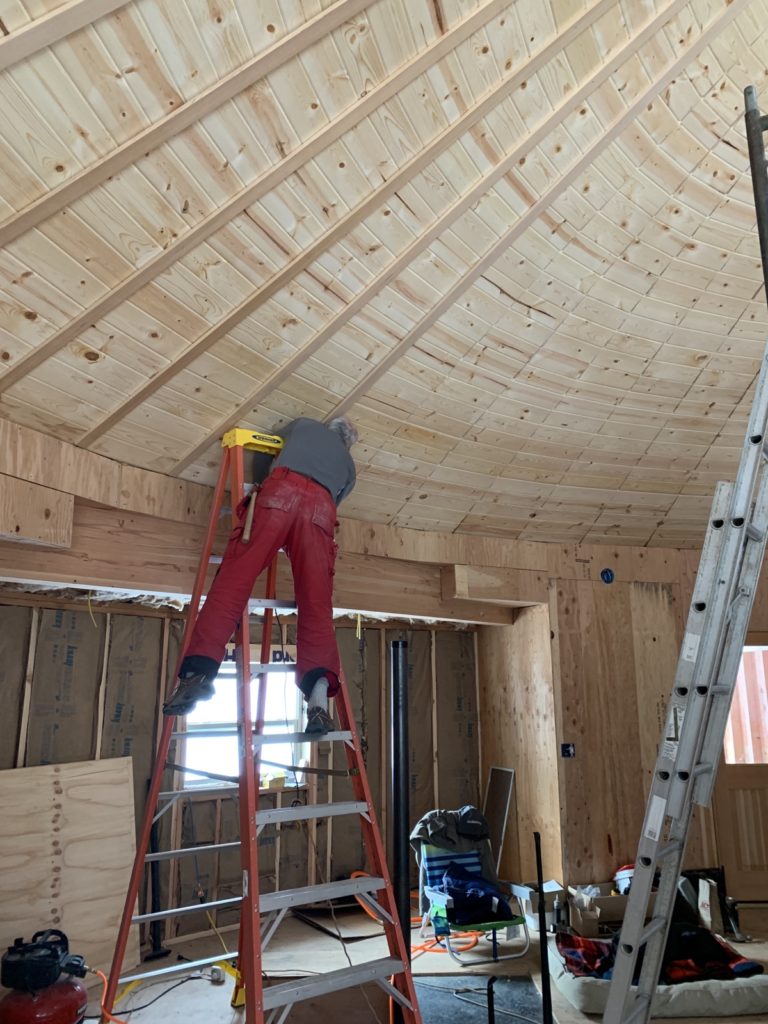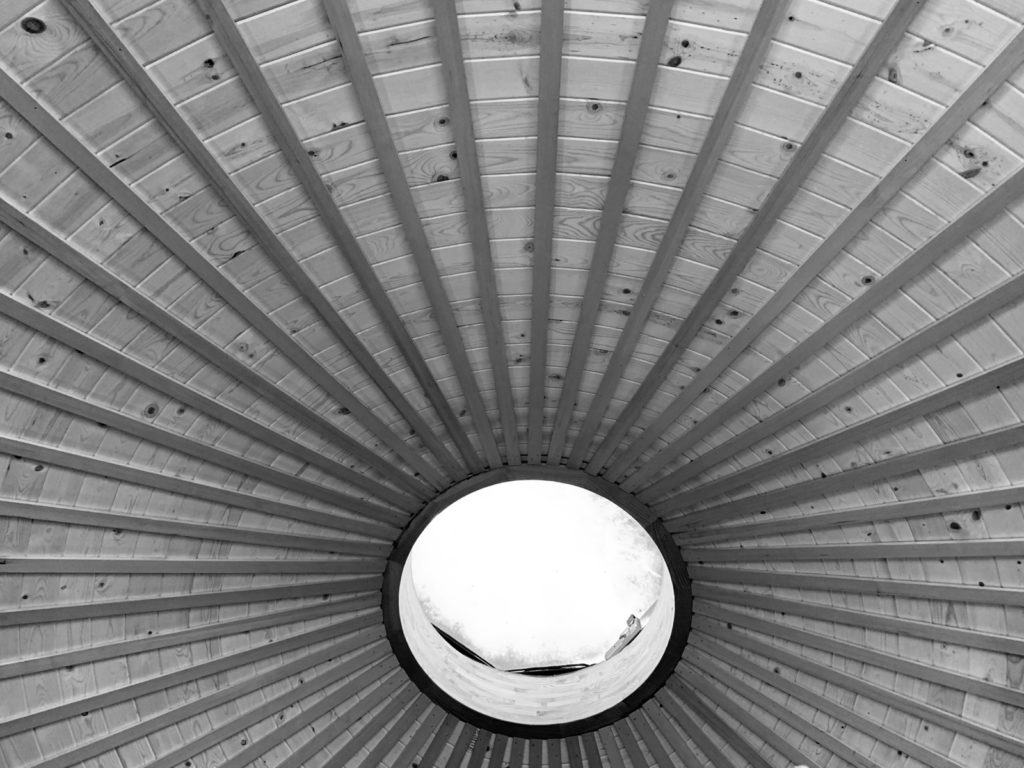 There were turkeys and horses to feed and cats to cuddle with!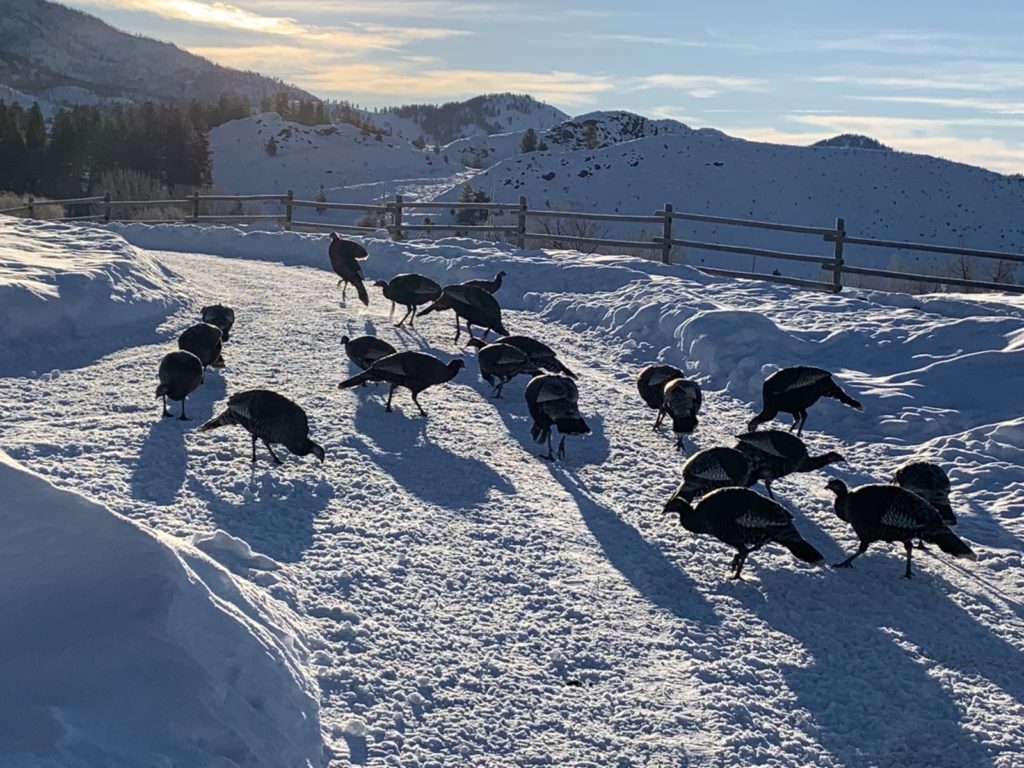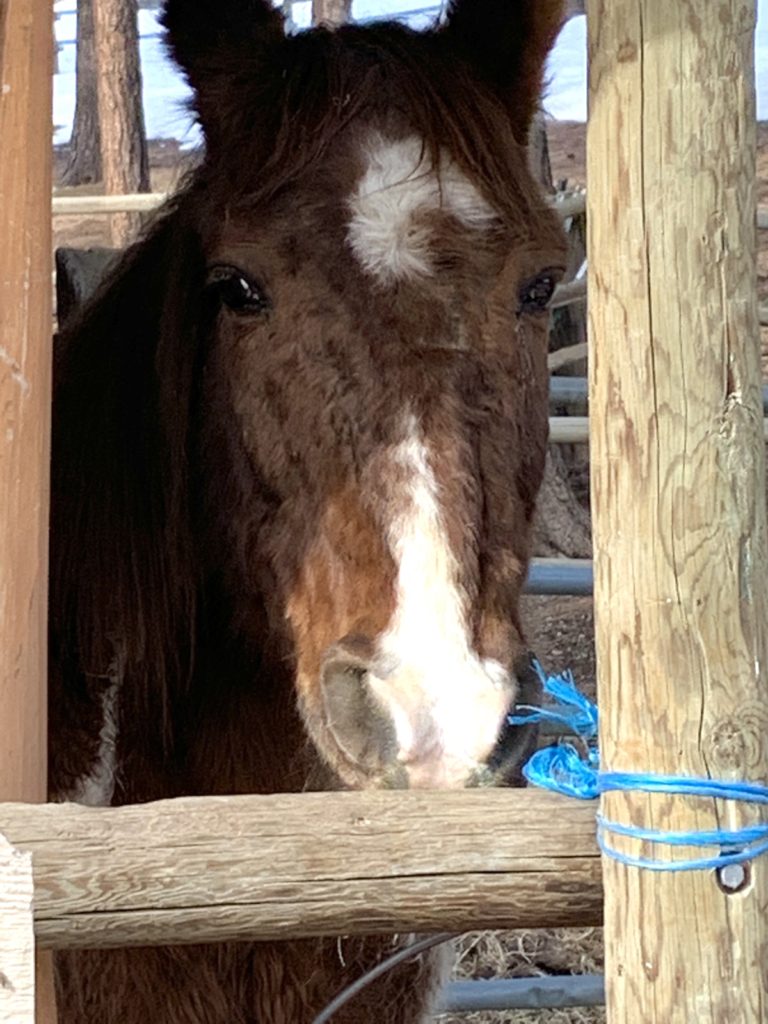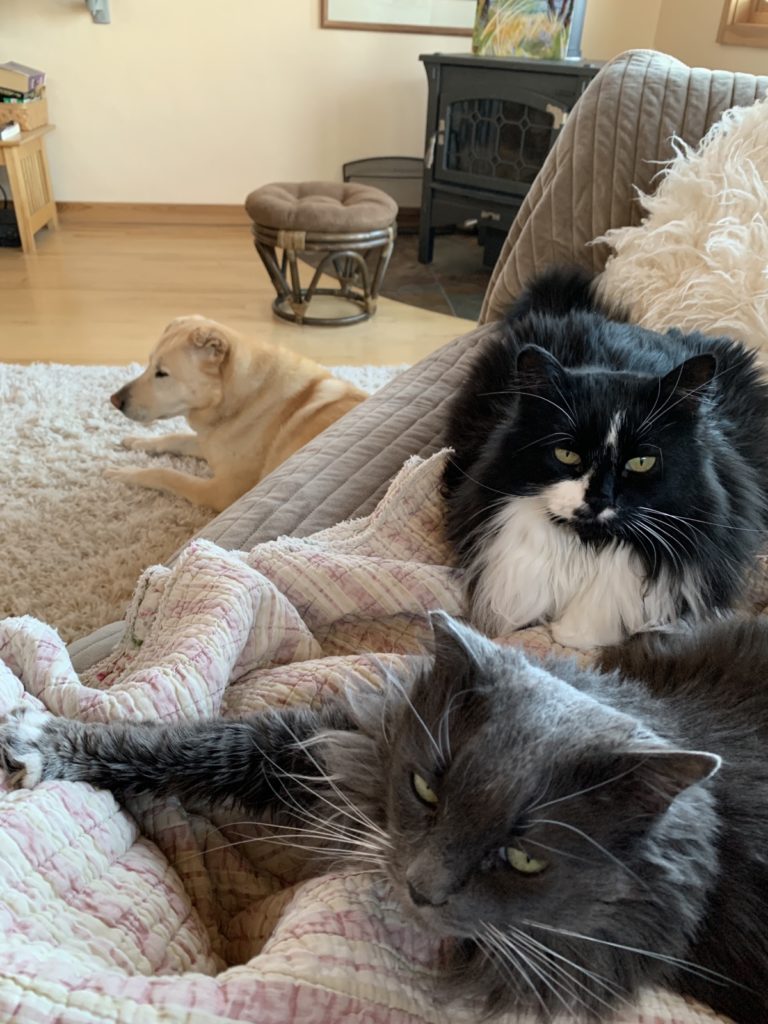 At the beginning of the winter, 3 visitors from Kelowna enjoyed the valley with me for a few days.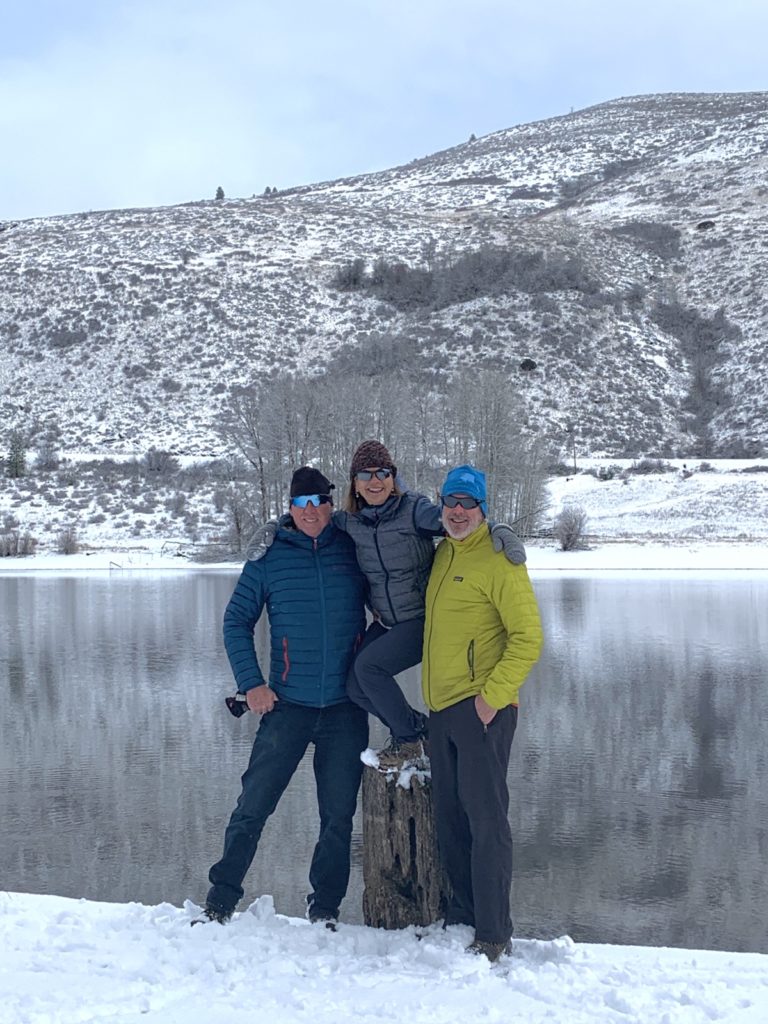 During the deep freeze at -30C there was ice everywhere!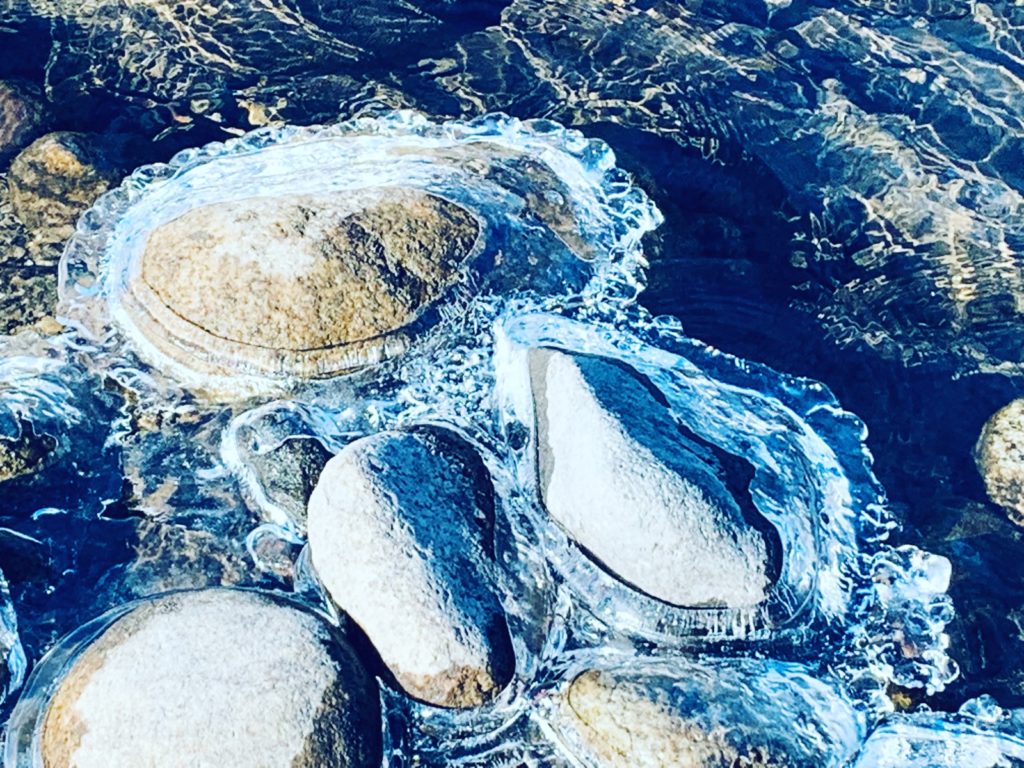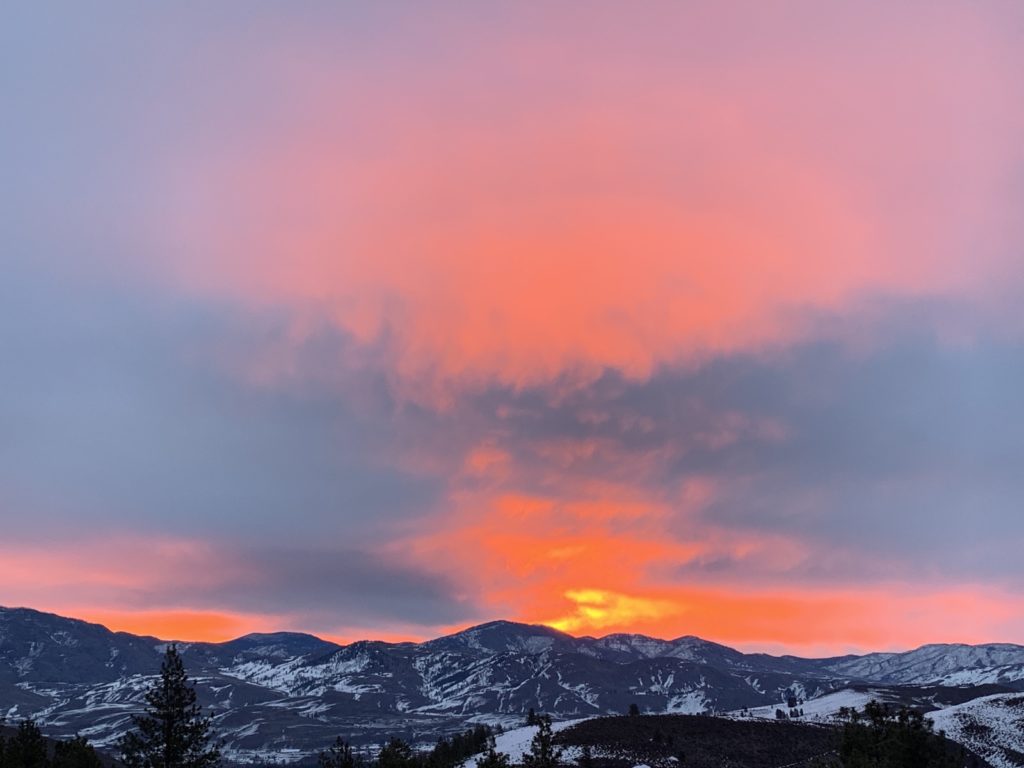 Back in BC we had a few more snowshoe outings before the winter disappeared for good!