Enjoy this collection of pictures from my hikes in the Okanagan and the West Kootenays in July and August 2022!
First some impressions from the last few days in Winthrop, when Graham visited and we went up Harts Pass Road (currently closed due to a slide), the highest maintained road in Washington State. We enjoyed the views from Slate Peak – such a gorgeous day!
Seeing an old friend: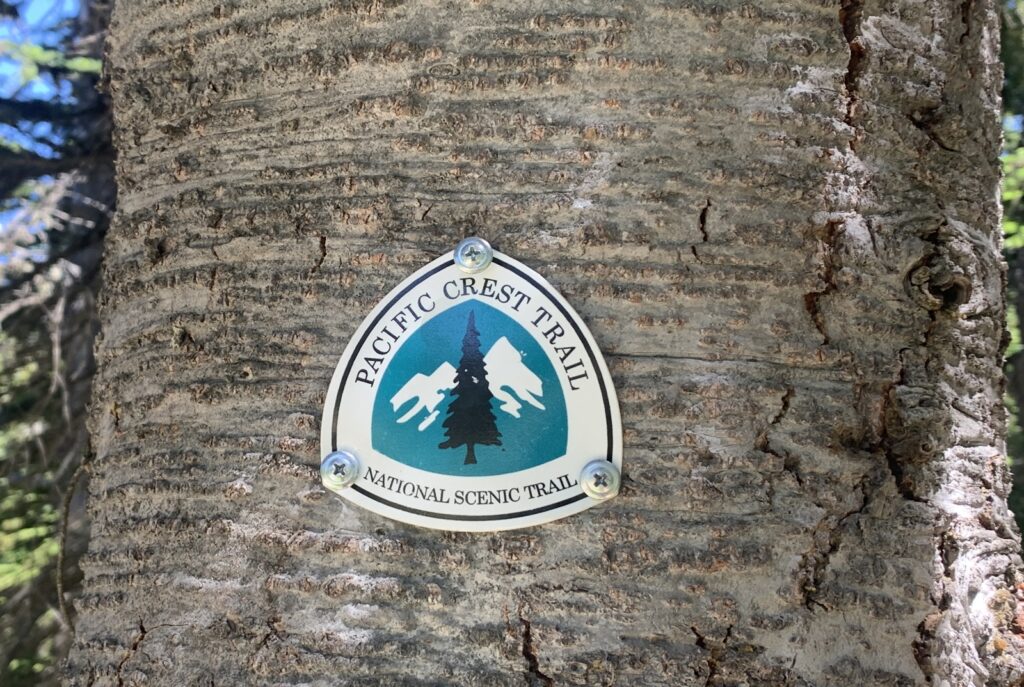 On my birthday we had a relaxing and refreshing time at Black Pine Lake!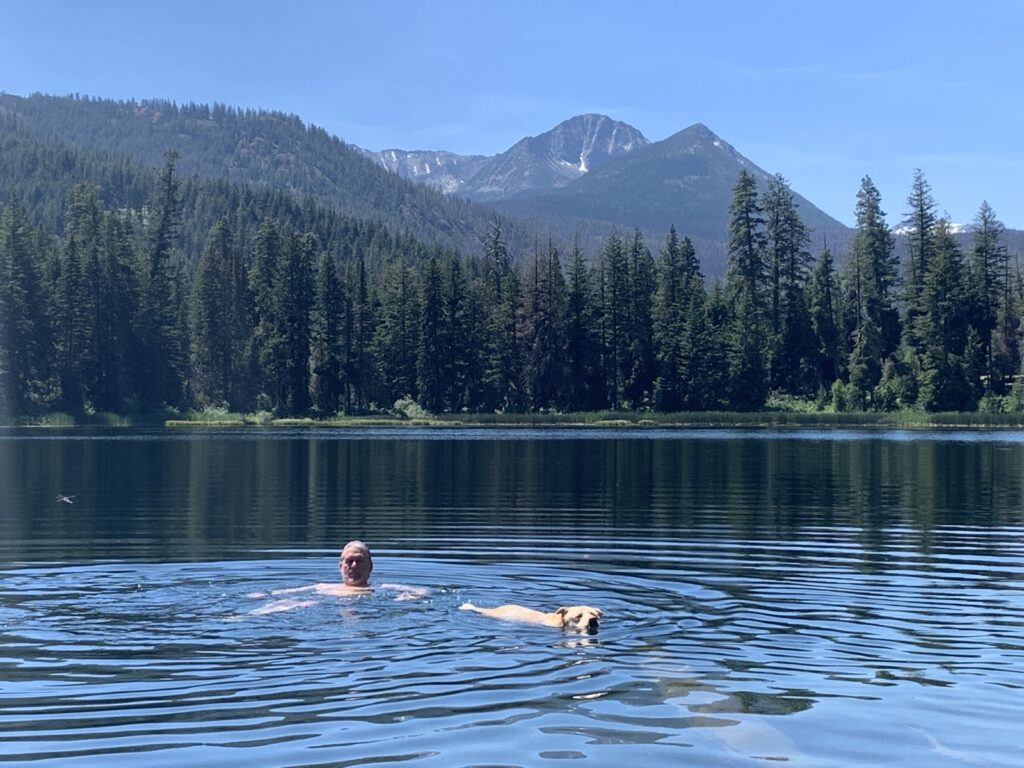 It was my first time visiting this easily accessible lake, only about 30min from Pine Forest. I will definitely be back to explore further!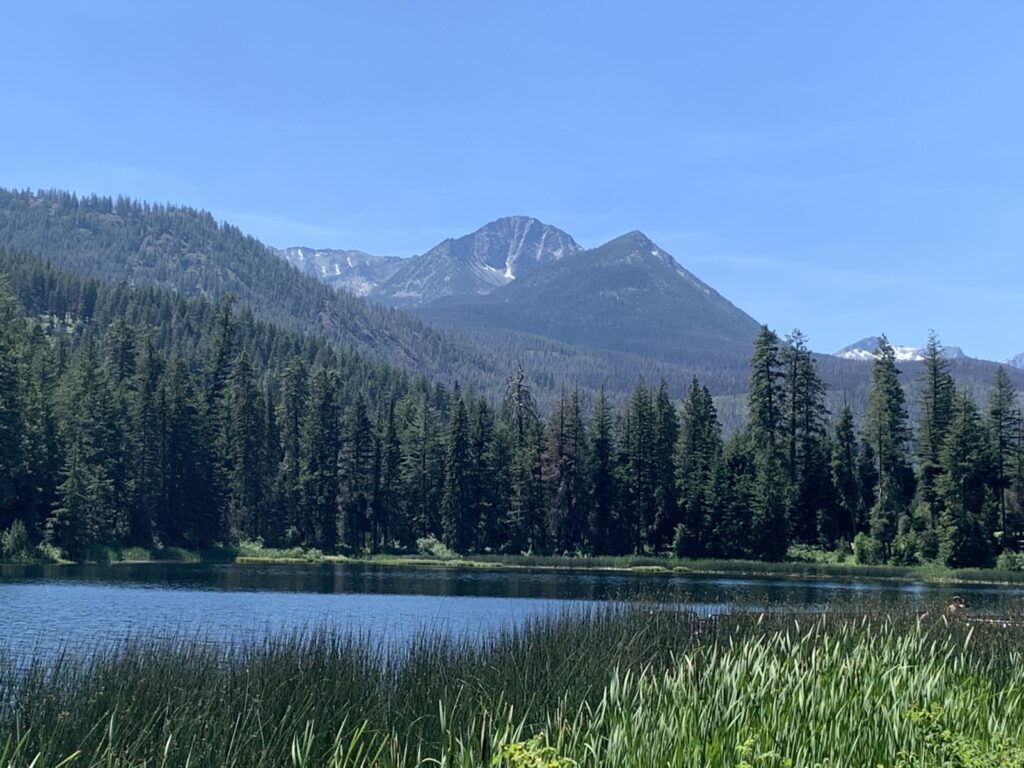 Since I have been back in Kelowna, we have had some impressive lightning storms! It's never a good thing, due to the fire danger but I love watching these forces of nature!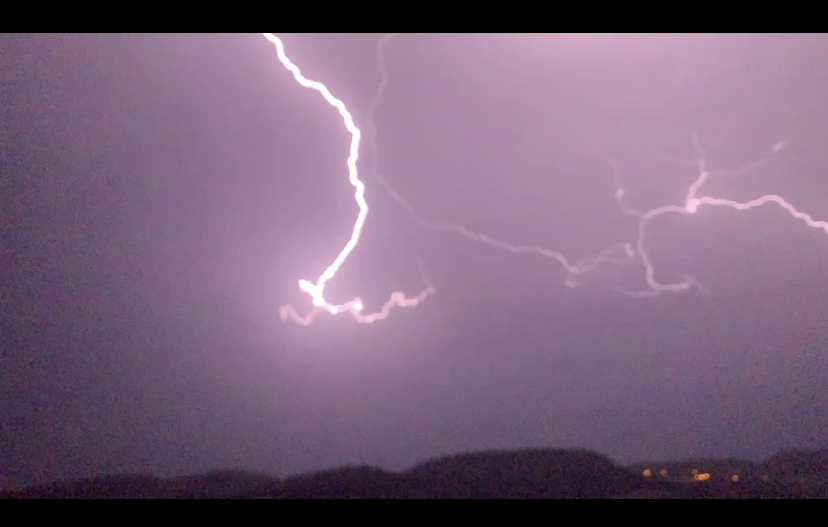 Eagle Bay, BC
On an extended weekend trip, we explored Eagle Bay in the Shuswap Lake region. We tried local coffee roasters, beer brewers and explored the trails in the area:
Highlands Trail Repeat
Even though I was planning to hike the whole Okanagan Highlands trail this summer (120km from Chute Lake Lodge to Vernon) I just didn't have the time for it!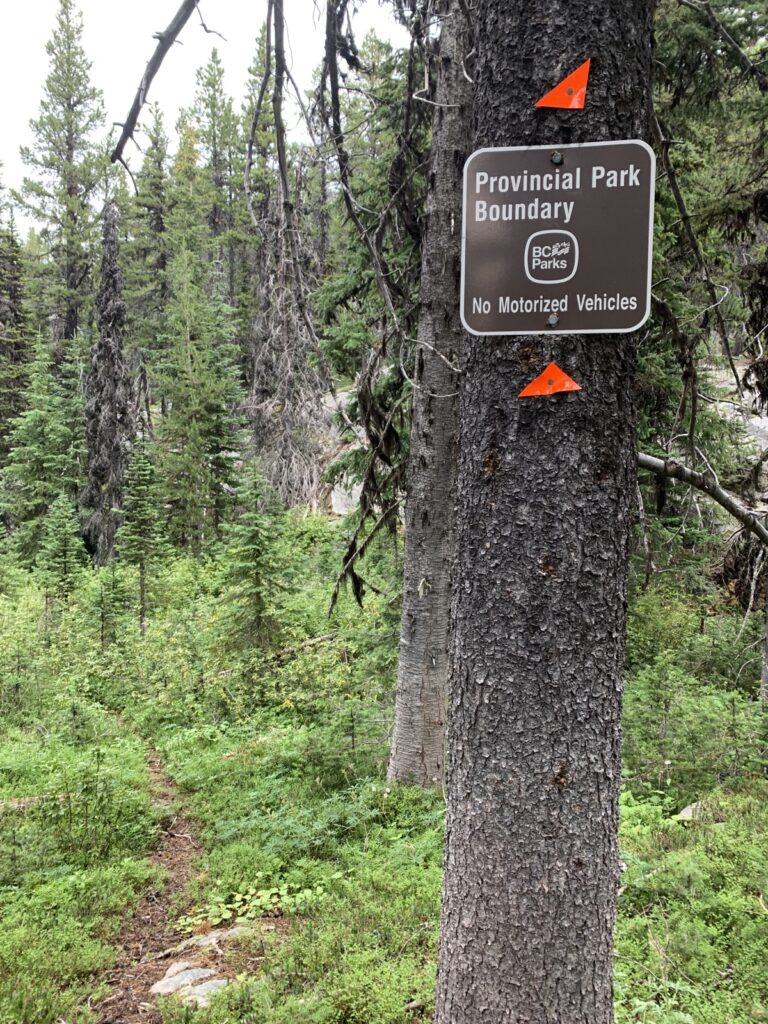 So Keyla and I set out to spend 2 days/2 nights in the woods just south of Kelowna to hike from Chute Lake to the Nordic XC ski area again (about 55km).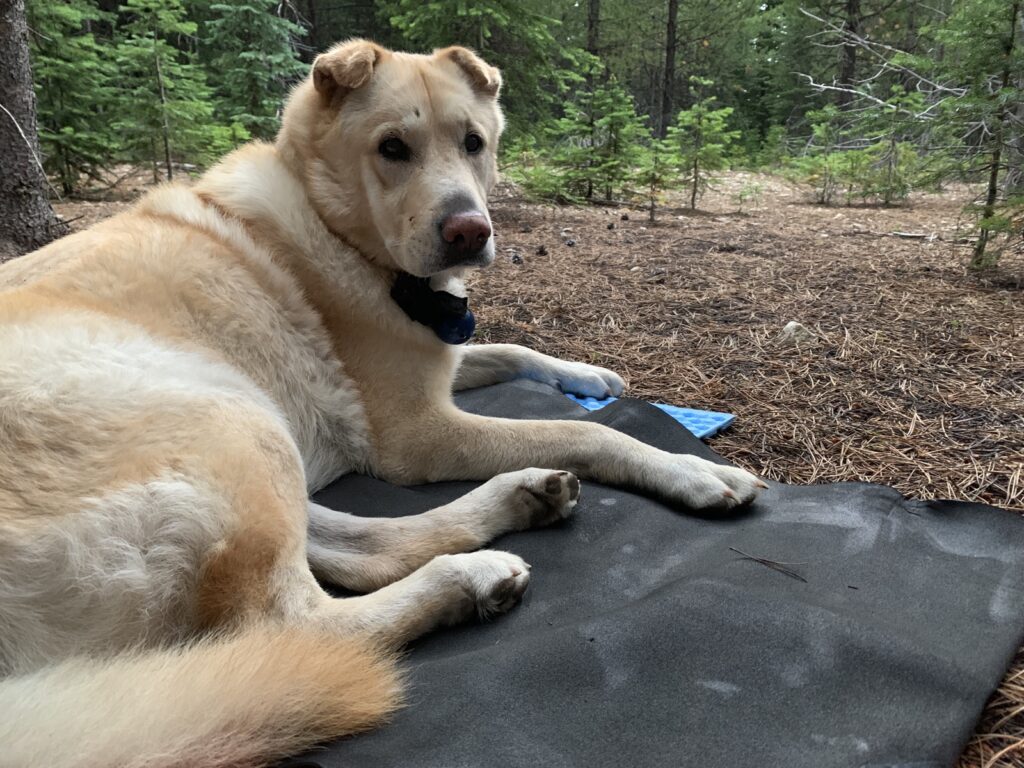 After Graham dropped us off on Friday evening, we hiked about 10km just to get some distance done and find a good campsite (which we did). We had a few sprinkles of rain which was welcome!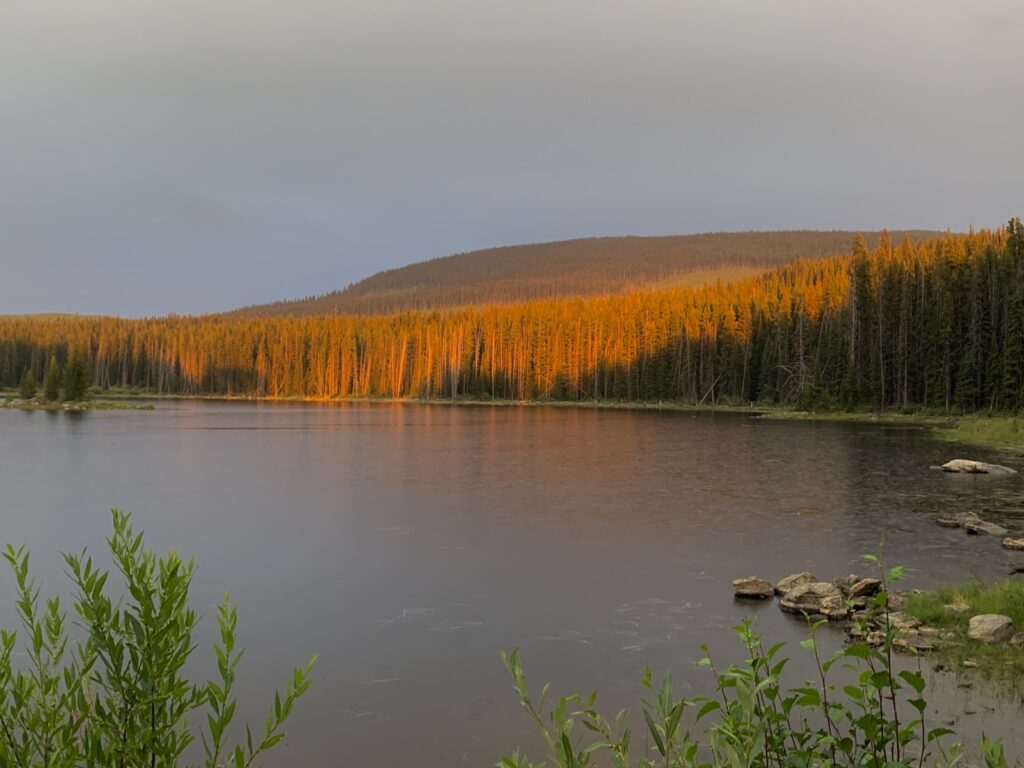 Mother Nature put on great light just before we camped near Big Meadow Lake!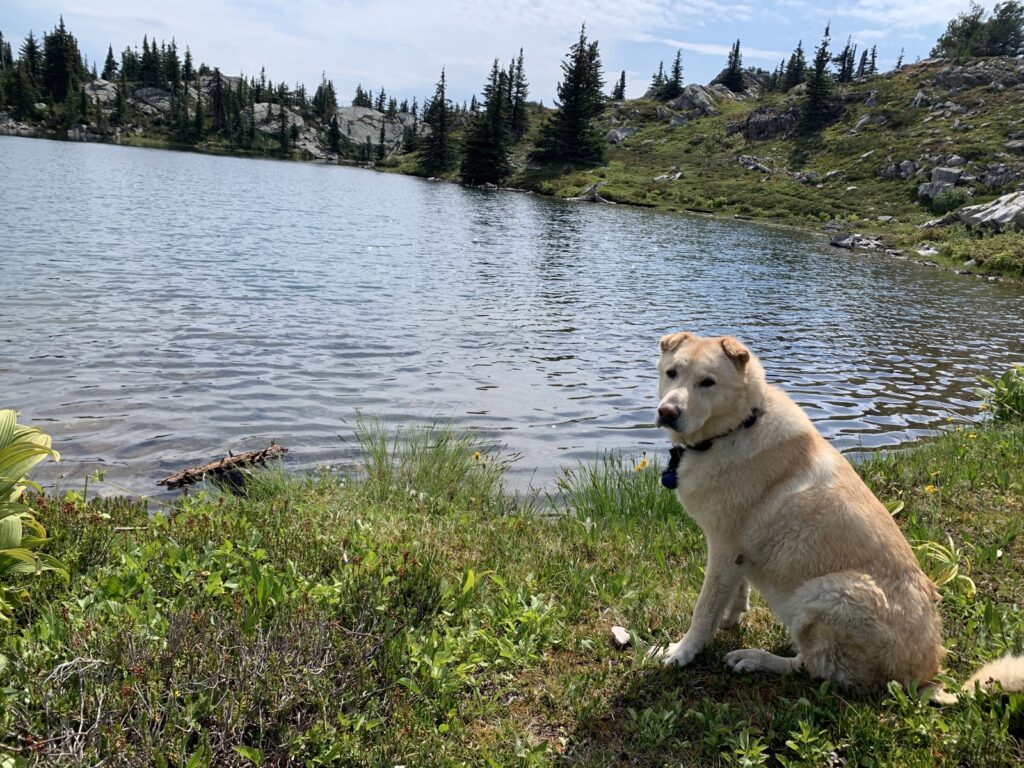 The trail was mostly cleared of blowdowns but is technical and steep in places. As always, Keyla was a trooper and didn't complain even on 27km days!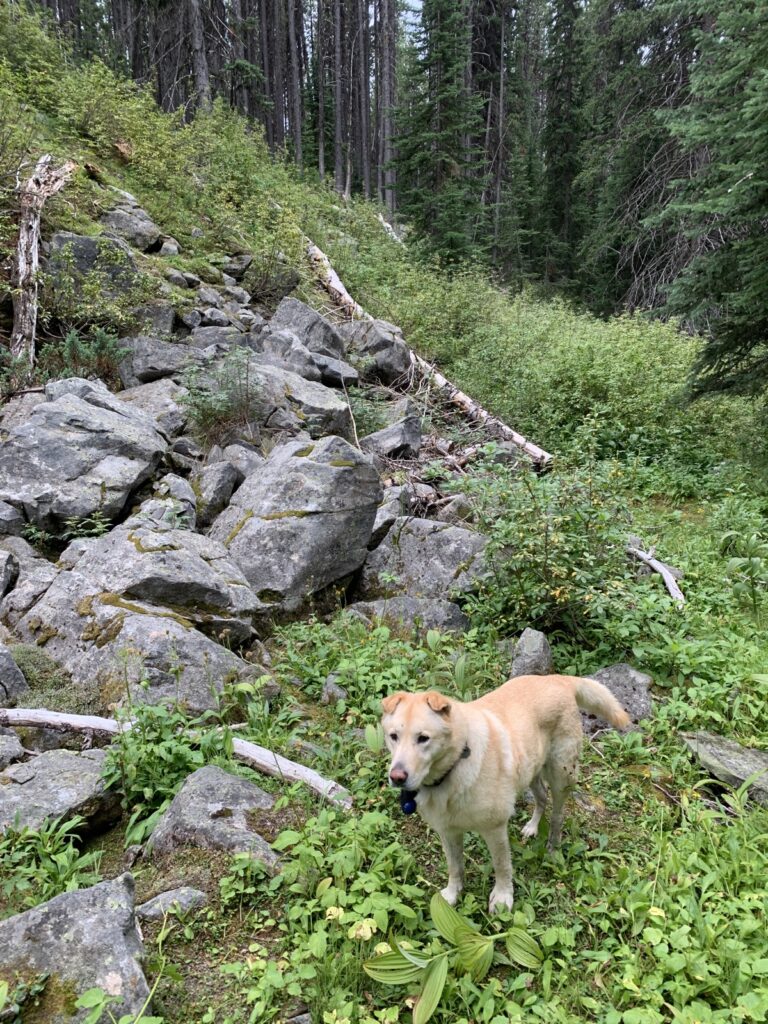 Kootenay Trip
I couldn't find a dog sitter so decided to join the Kootenay trip of our cycling group (which we did last year too) but hike with the dog instead of cycle during the days. We got to explore some interesting trails!
Merry Creek Trails – Castlegar
As a short warmup, we hiked about 5km on the Merry Creek trail just outside Castlegar.
I particularly enjoyed the idea of having rakes along the trail which hikers are encouraged to use, everybody contributing a little bit of work to keep the trail clean (which it really was!).
Ripple Ridge/Lightning Strike
The next day, we parked at Kootenay Pass, which is the high point between Salmo and Creston (1775m). The Ripple Ridge trail starts on an old road and then continues a bit more technical along the ridge to Lightning Strike Mountain (2150m).
Spectacular views in all directions, even the clearly visible US border on the other side of the ridge! Hike: 10km, 450m ascent.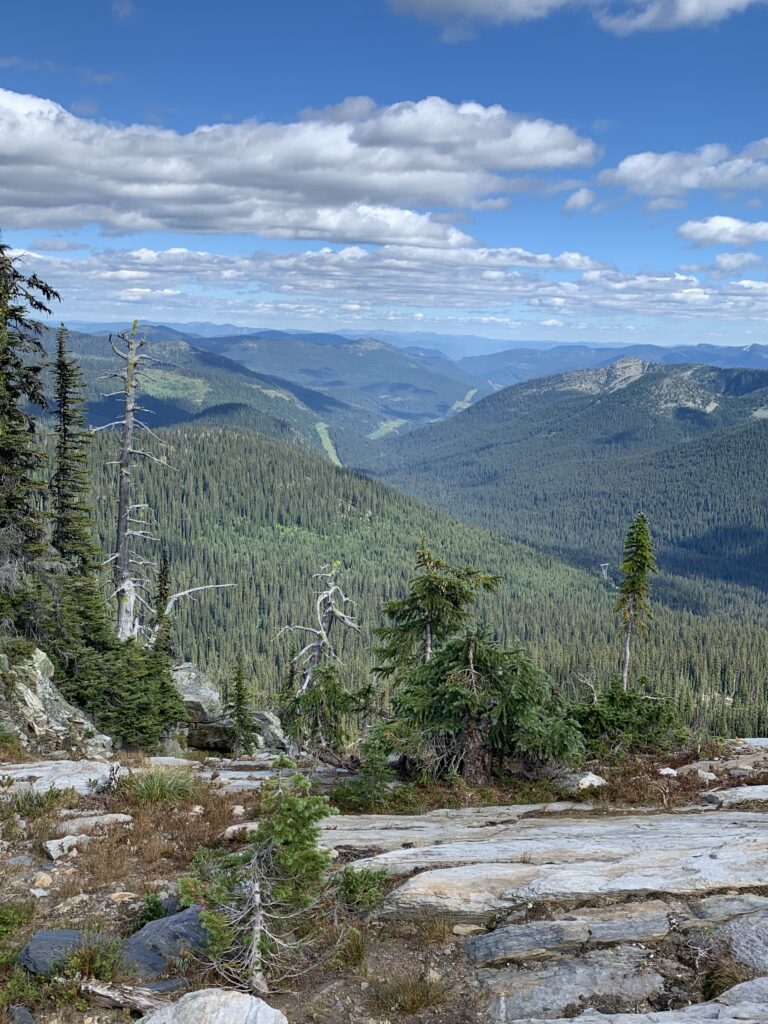 Bird Queen Trail
A new trail in the West Kootenays starts on Whitewater Ski Hill Road and goes via Hummingbird Pass to the top of White Queen (2200m).
Again, unobstructed views in all directions rewarded us at the top. Hike: 10km, 685m ascent.
McPhee Waterfall
With a little bit of time until the cyclists finished the trip in Castlegar, Keyla and I hiked in the cool of the woods near Kootenay River to McPhee waterfall. Even though it is not as impressive during the drought of summer, it was a cooling, refreshing, zen-like spot that was worth the 5km hike.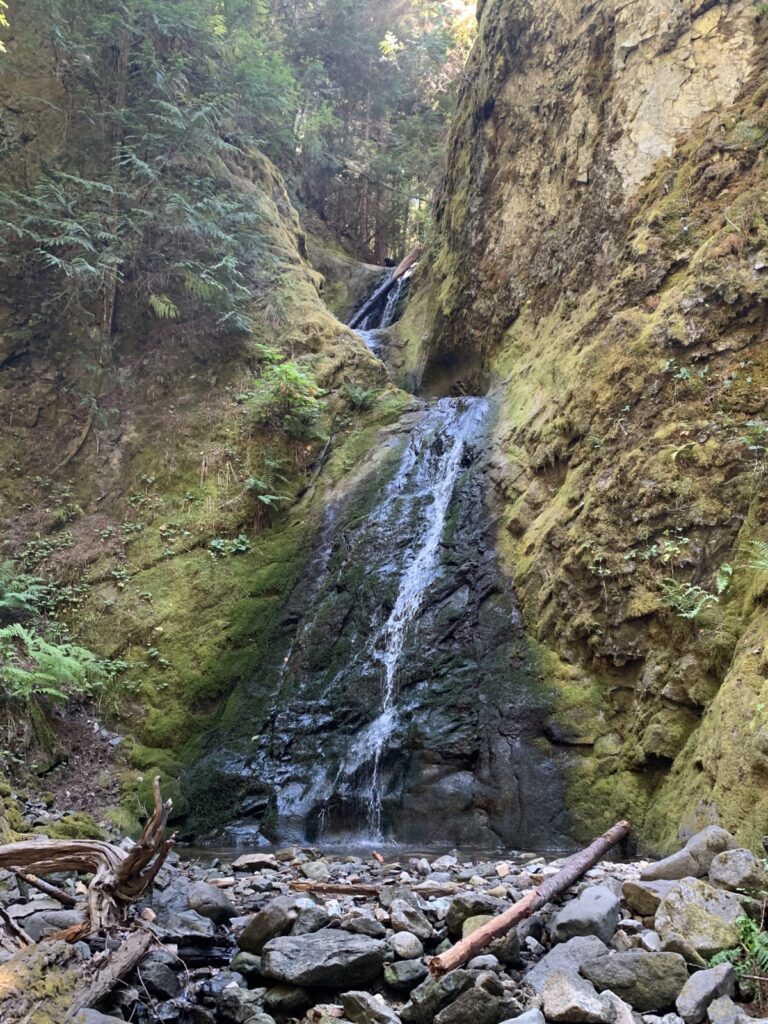 Along the trail you can see the old waterline built by the Doukhobors many moons ago!
It's always a good month when I get to spend a lot of time on the trails! Keyla is also loving – at almost 14 years old now!