Not a hiking post per se … but hiking gives me extra time to enjoy good books (my Kindle is always my luxury item but so worth the weight).
This is year #5 of my personal challenge of reading one book every two weeks on average, for a total of 26 books minimum a year.
I keep a list of book recommendations from various sources and load them onto the Kindle as I go through them. You can see from the pictures that they span a variety of topics and genres.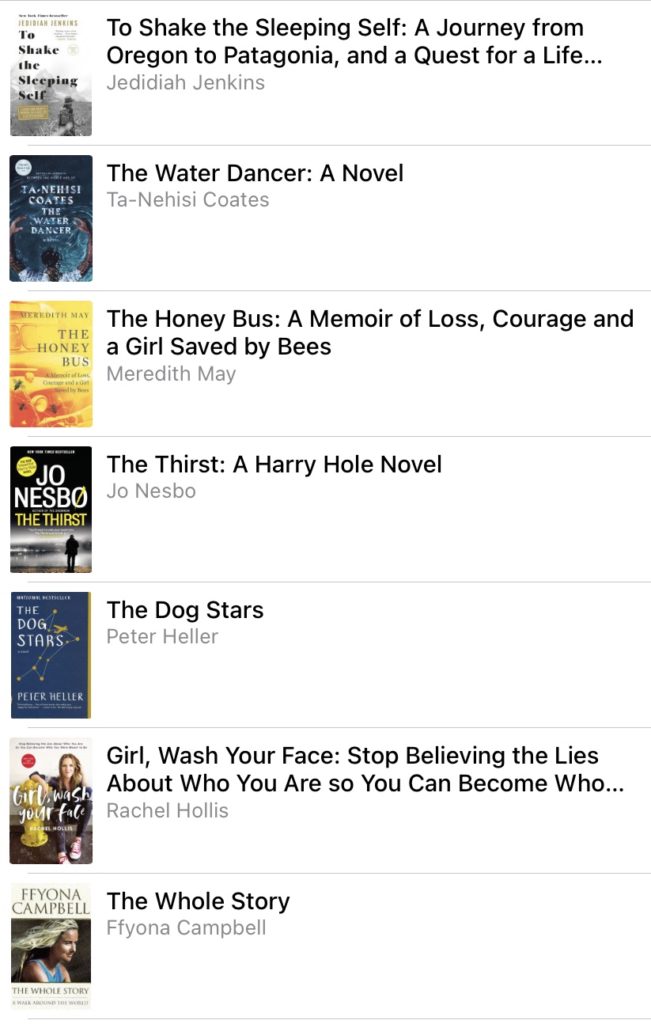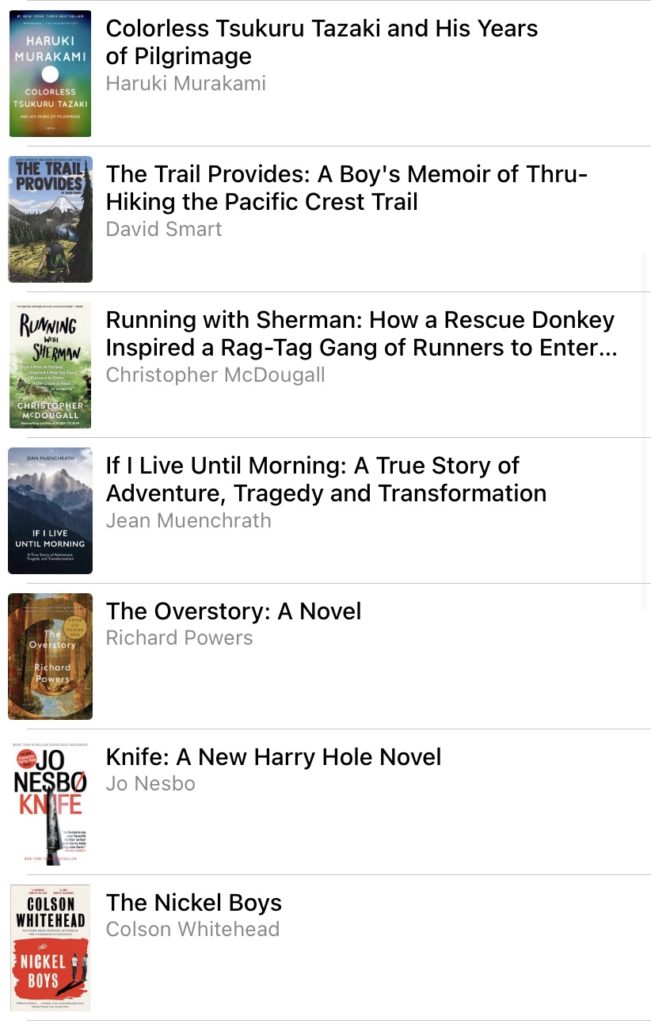 Always tough to choose but my favourites were:
The Dog Stars: Surprising. Different. Really good.
Olive Kitteridge: Watched the show first because I love Frances McDormand. Then read the book. I thought that might have been a disadvantage but I thoroughly enjoyed remembering her face and gestures as they are described in the book.
Cilka's Journey
The Dutch House
Any Haruki Murakami book!
Books I enjoyed:
American Dirt
Before we were yours
Anxious People
The Honey Bus
The Nickel Boys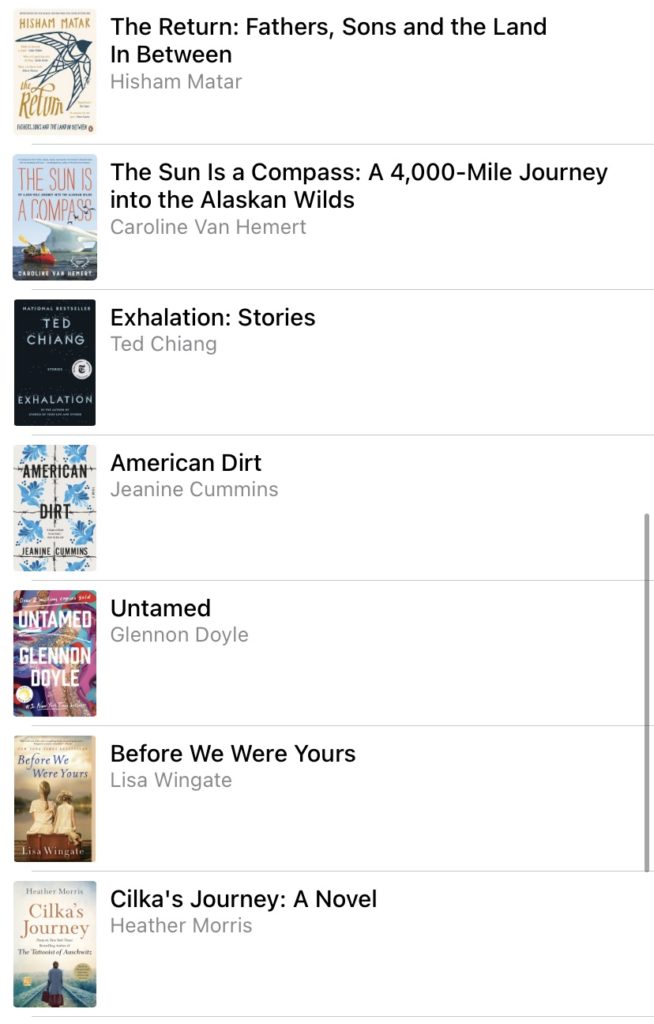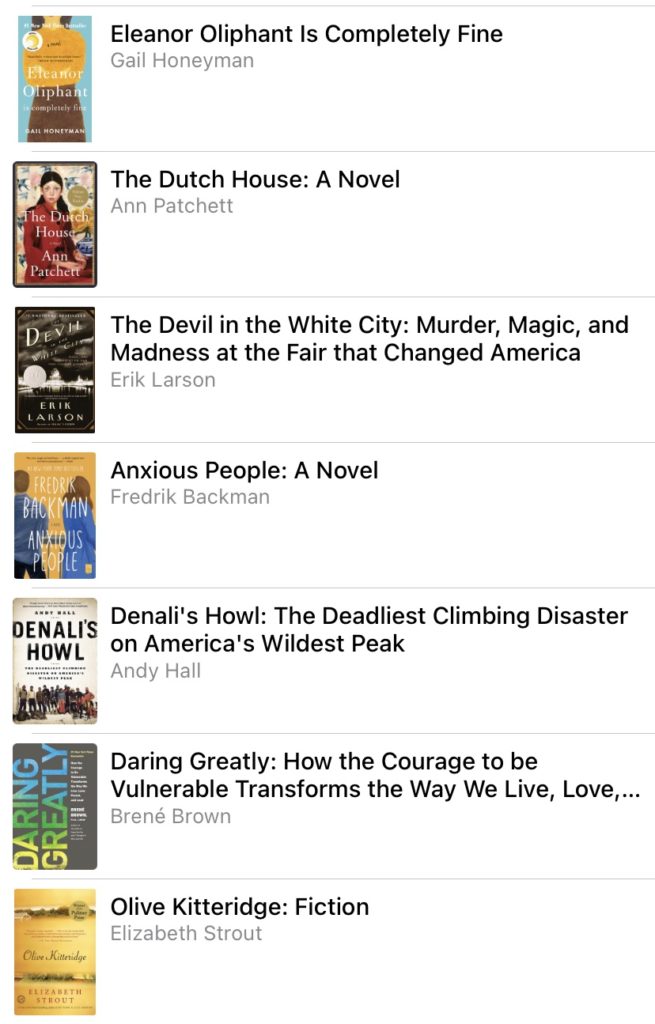 Books that were hard work:
The Overstory: A good topic, something I care about. But very boring to read
Girl, wash your face: I cannot recommend this. Repetitive nonsense.
The Devil in the White City: What could be an interesting topic instead drifts into side and side's side stories