It was well worth hiking the extra 2 miles last night to this campsite … both sunset and sunrise were spectacular!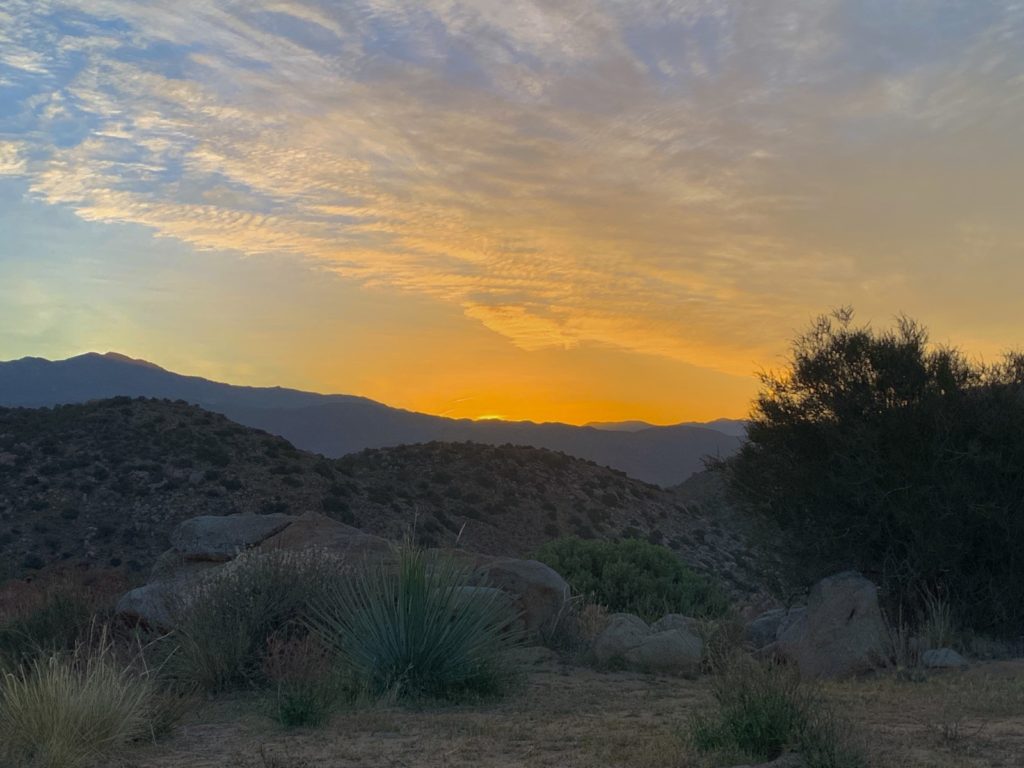 There was no wind, and other than some early hikers going down to the spring, it was quiet. Very quiet!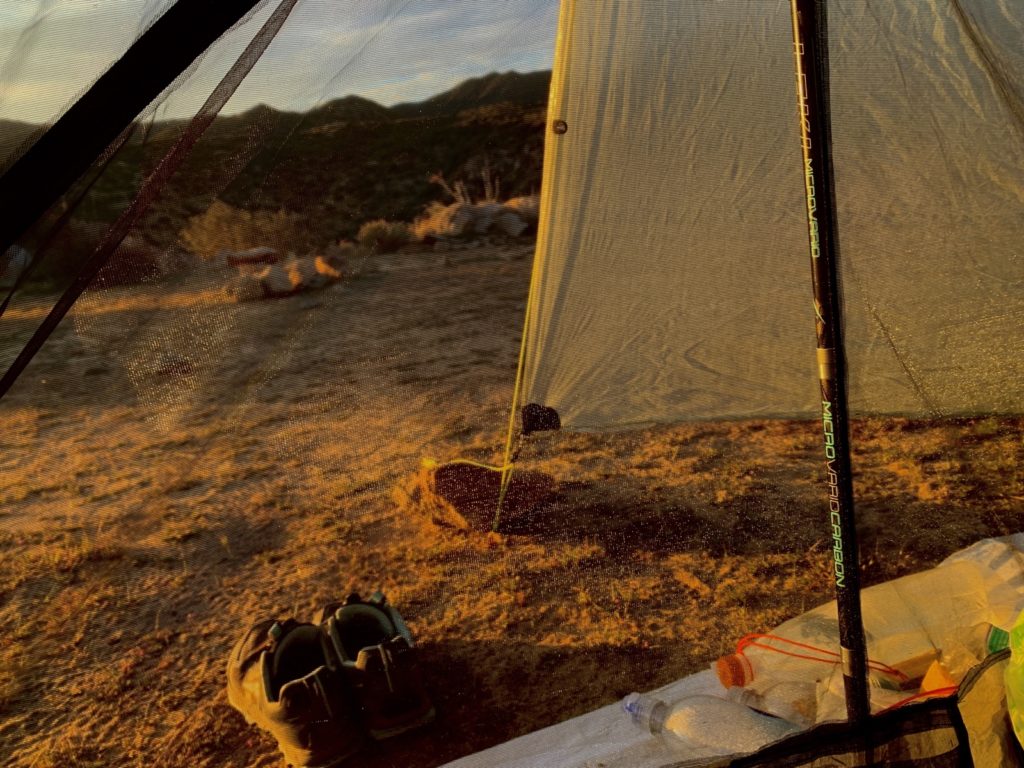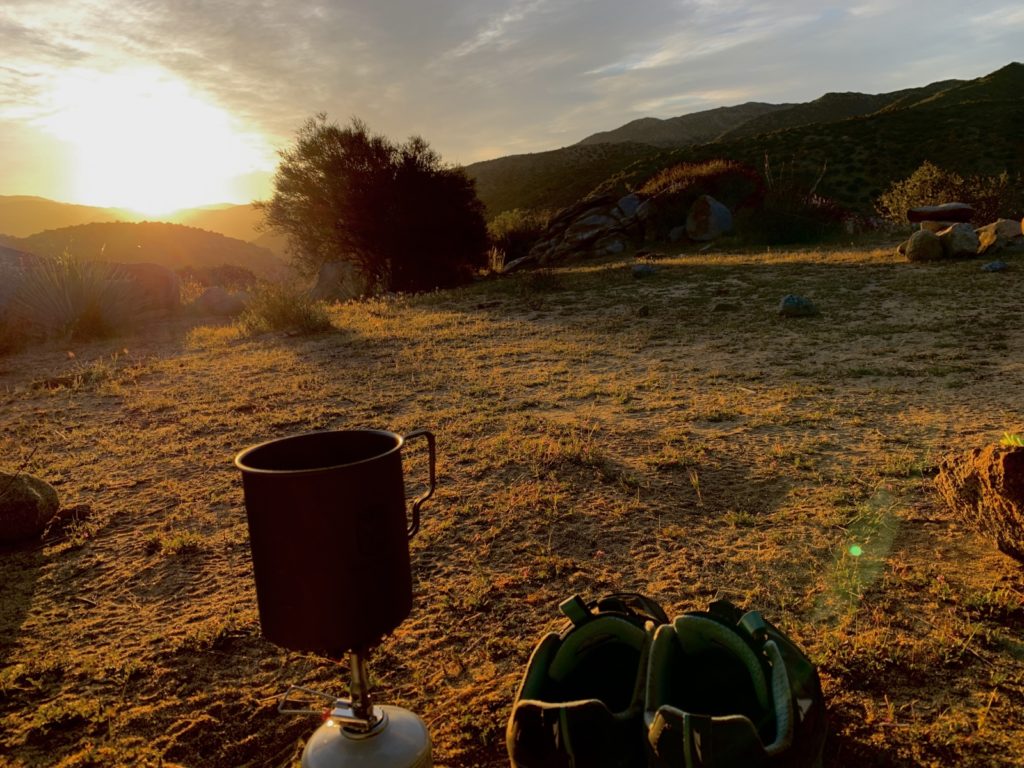 When I first got up at 6am to find "bushes", I met the Trio already back from the spring and having hiked 2 miles to get there. They had decided that they wanted to night hike a bit and started at 4:30am!
To put this in perspective: We hiked 10 miles yesterday to the spring I camped near: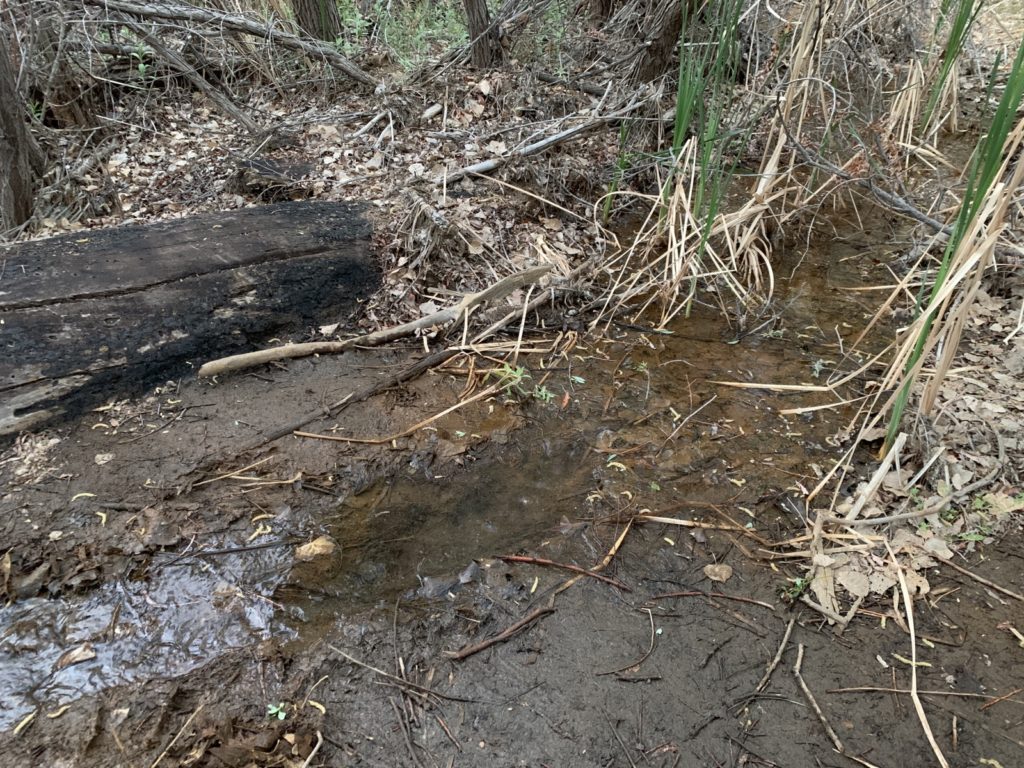 Then another 8.5 this morning to the next water at Mary's, then another 7 miles to the highway and the cafe (where we got water too). Definitely dry here!
I took my time getting ready, started at 7:20am and met them at Mary's Place. Mary is another trail angel who provides water and a shaded table to hikers (and a book exchange!) at the edge of her property.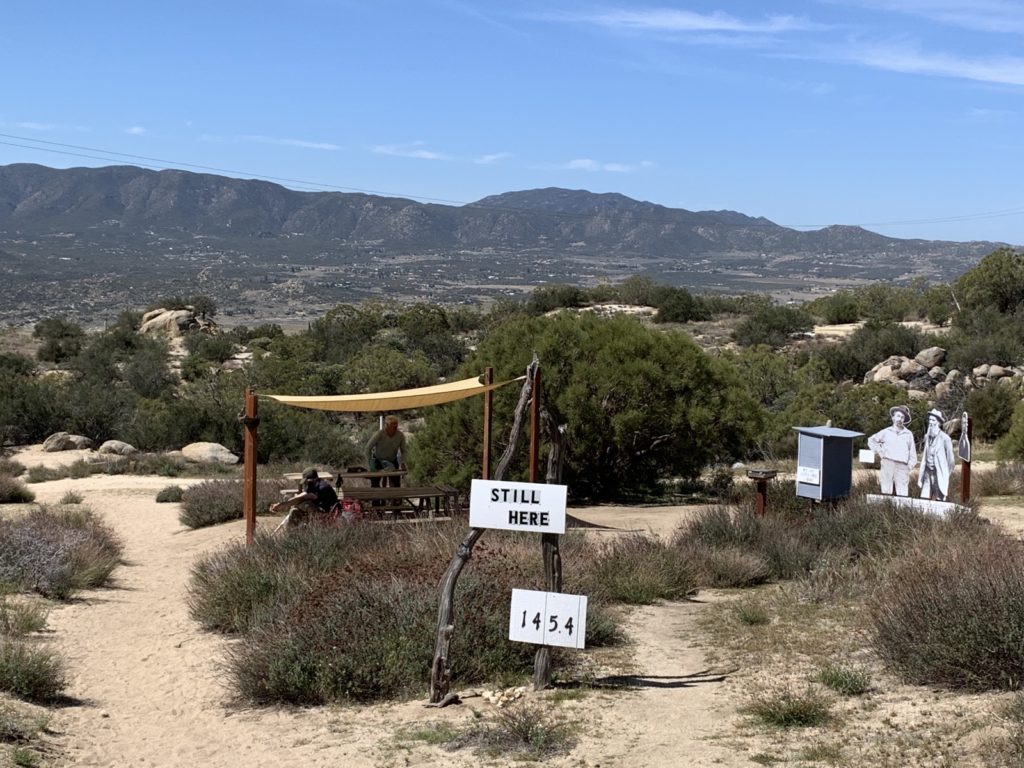 We saw more green today and passed the 150 mile mark.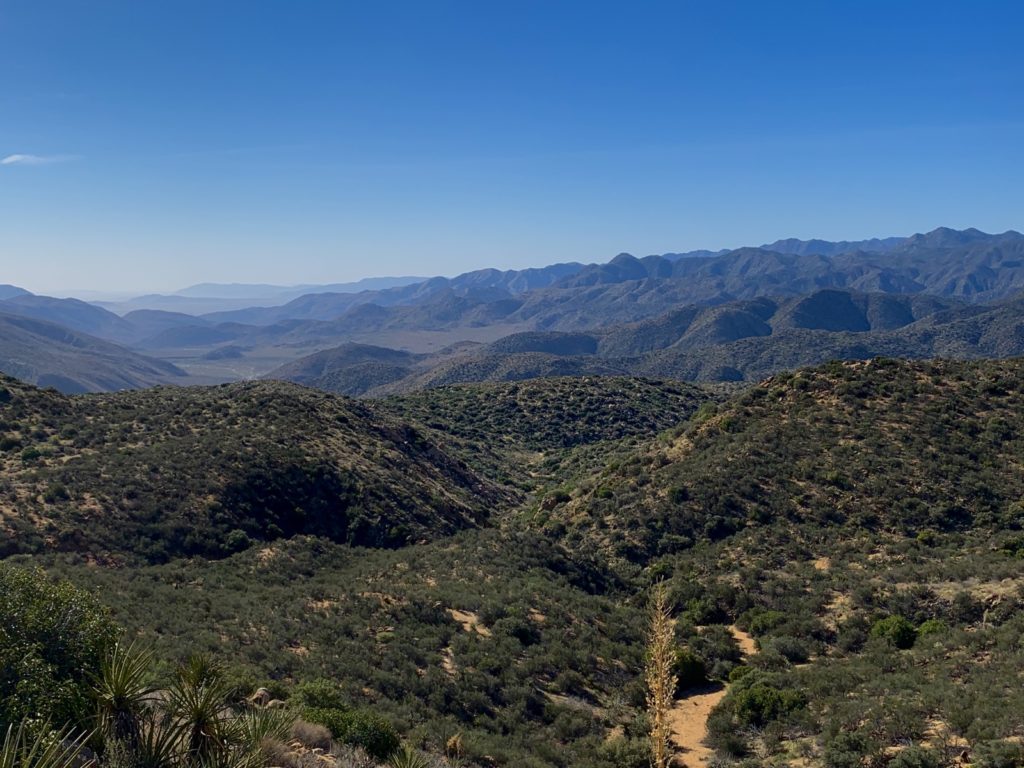 I left Mary's shortly after the trio and caught up with Billy half way through the stretch to the highway (the other two I passed much earlier). We chatted again on the last few miles to the highway and once there, quickly found a ride with locals to the Paradise Valley Cafe.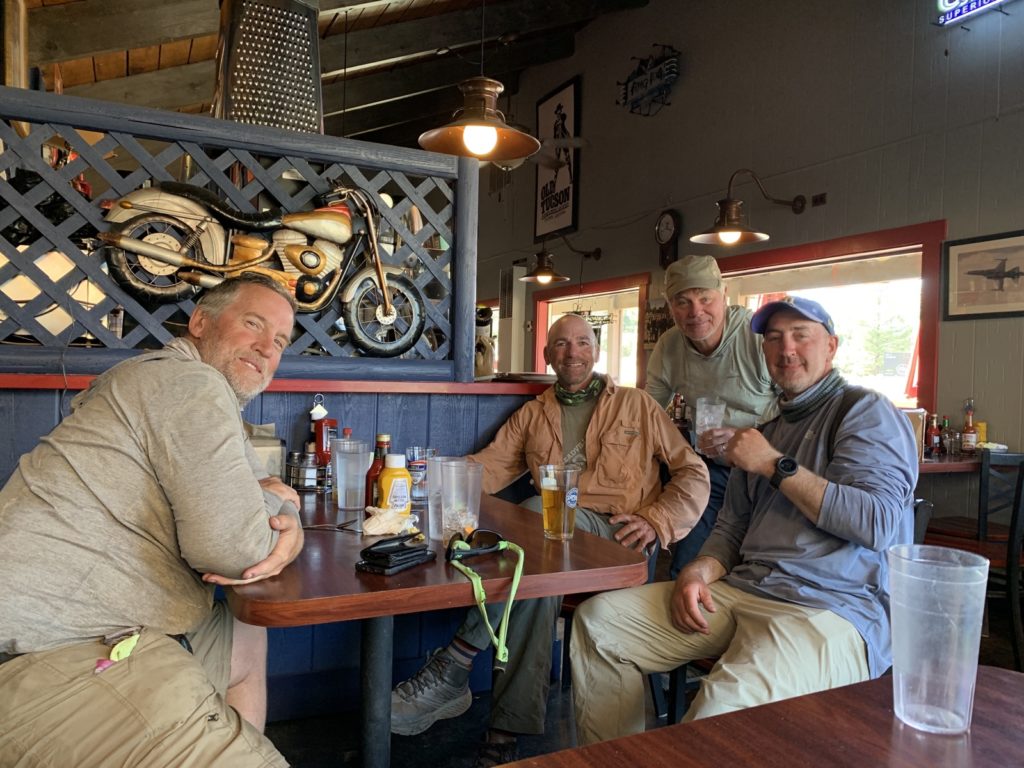 The others and also Dave from Berkeley showed up a little while later. I much enjoyed my big salad and fries … often my go-to order on trail. Salt and greens 🥬 !
The cafe closed at 3pm but Joey and Cort were well into their beers and hard lemonades by then and bought more for the patio. Those 3 decided to camp behind the cafe (the owners left the bathroom accessible to them). I didn't really want to camp on the highway so Dave and I caught a ride to the trail and are camped close to the trailhead. We have a lovely view of San Jacinto and much less traffic noise!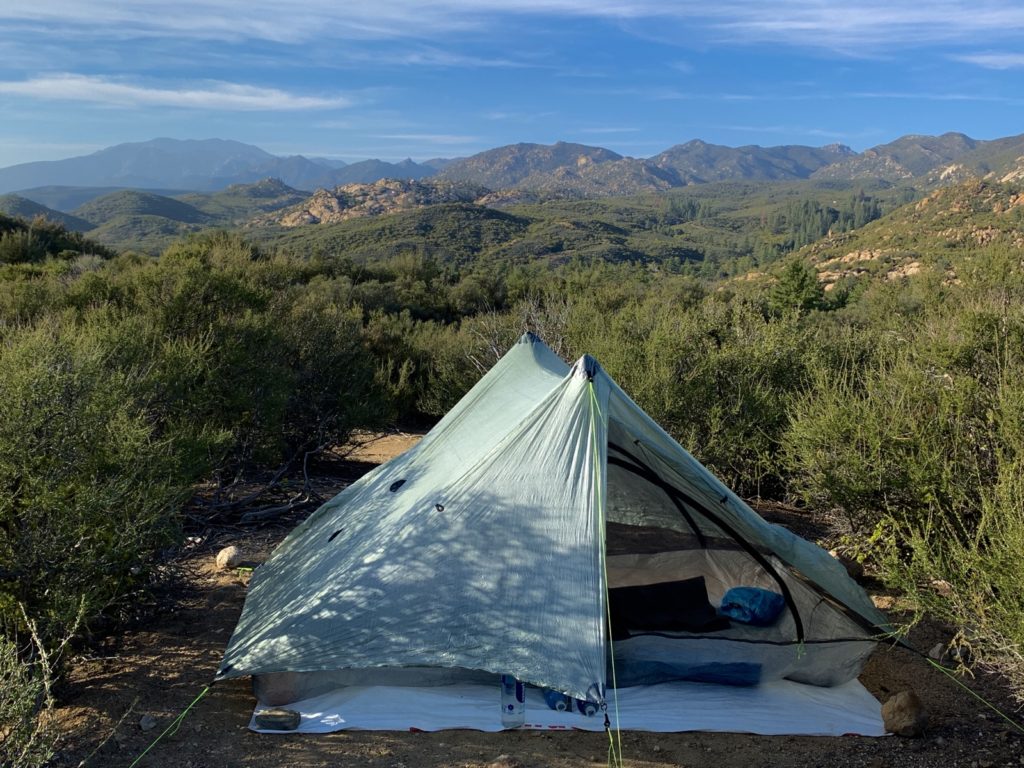 I have two days to cover 16 miles plus the Spitler Peak trail down to Idyllwild. No mileage stress which is nice. The trail will climb significantly (currently at 5000ft, going to 7000ft). I am taking the Spitler Peak trail instead of going a few more miles on the PCT for various reasons: There are some north slopes that are still snowy/icy with sketchy drops, one of which a hiker died on last year so I'm avoiding that one; there is a rockslide that you can climb around but why take the risk; there are reportedly 60 blowdowns on the trail north of my exit; and the newly opened burn area is just that … a new burn area which is usually no fun to walk and part of it had deep snow on it. So I will get to Idyllwild Monday and take a zero to rest! The trio will do the same and Knockknock was planning to be here Monday too.