Town Day 👍🏻❤️🥗🚿
The pull of town was felt strongly even up at 6000ft 😁 I got an earlier start, after enjoying the sunrise over the desert below.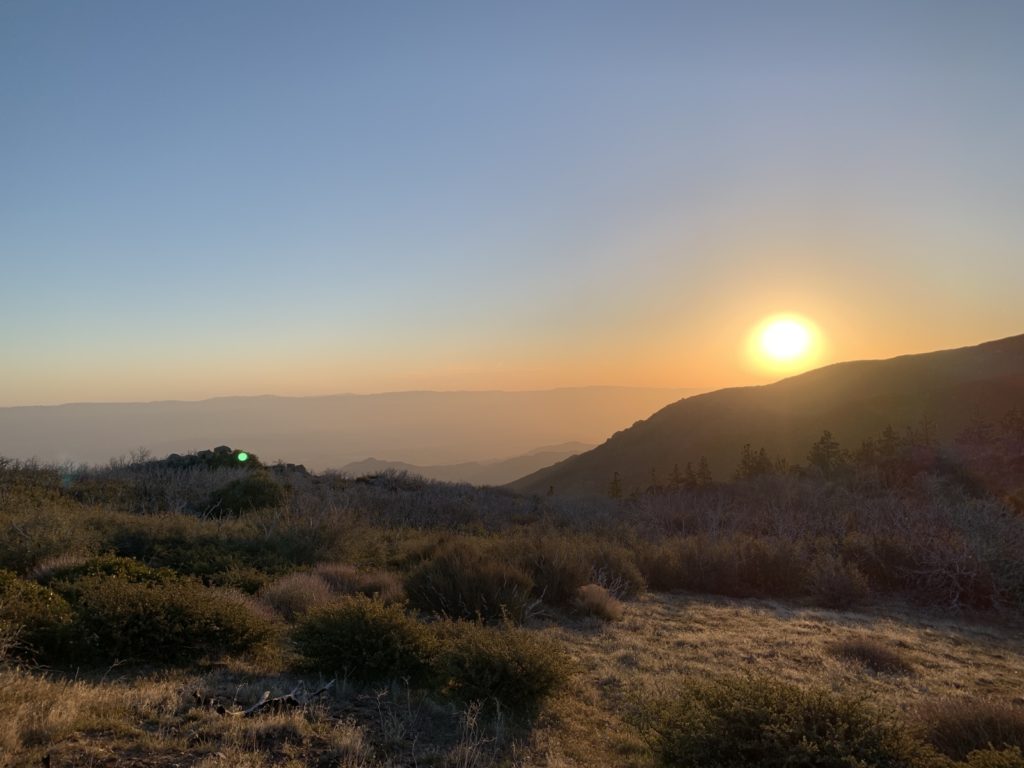 Dave was up already and I left him around 6:30am (he is smart enough to do yoga before and after hiking!). He resupplied at the Paradise Valley Cafe and was ready to continue on.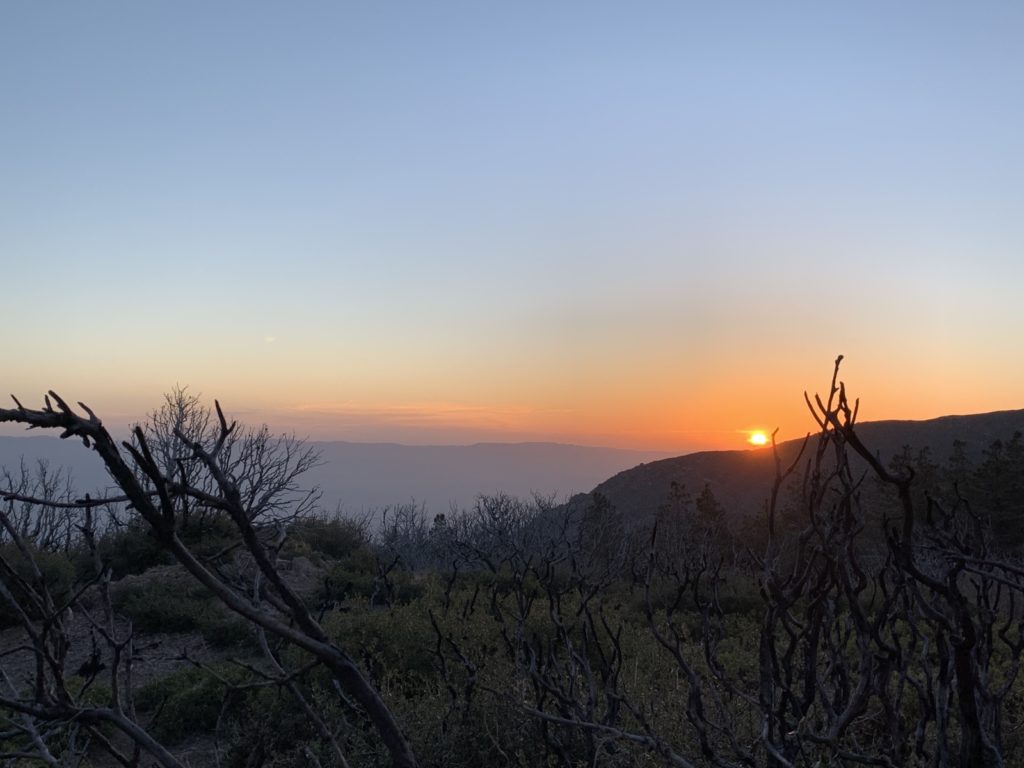 I tackled the 2 mile 1000ft uphill to Spitler Peak right away and topped out at 7000ft. This brought me to the Spitler Peak trail junction where, as planned, I took the trail down to the west towards Idyllwild.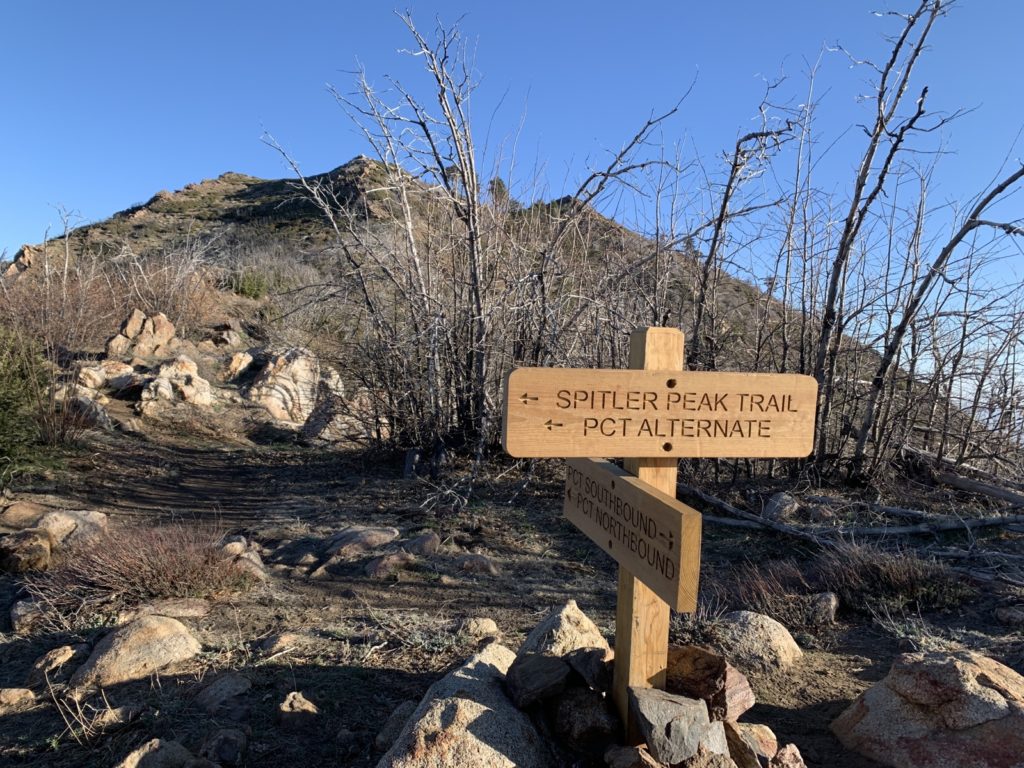 The first 1.5 miles were steep and rocky, with multiple creek crossings (yes, water!). Then it flattened into the desert with the familiar cacti and bush.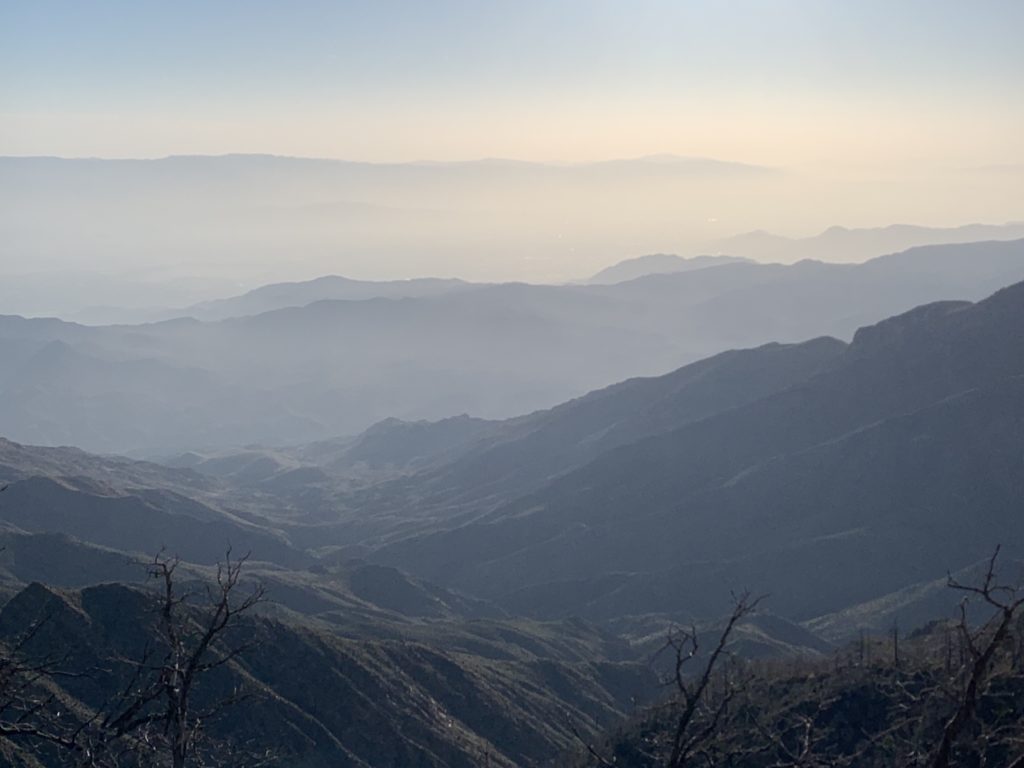 Just before reaching the trailhead, I caught Billy who had changed his plans and was gathering his friends at this alternate to rest their legs in town and then do the trickier sections starting Wednesday. Joey was already at the trailhead. I hiked those 7 miles in 2:45hrs.
A local trail angel, Grumpy, picked us up and soon after we were in Idyllwild (around 10am). It was nice to put the backpack down and walk around town. My first coffee came soon!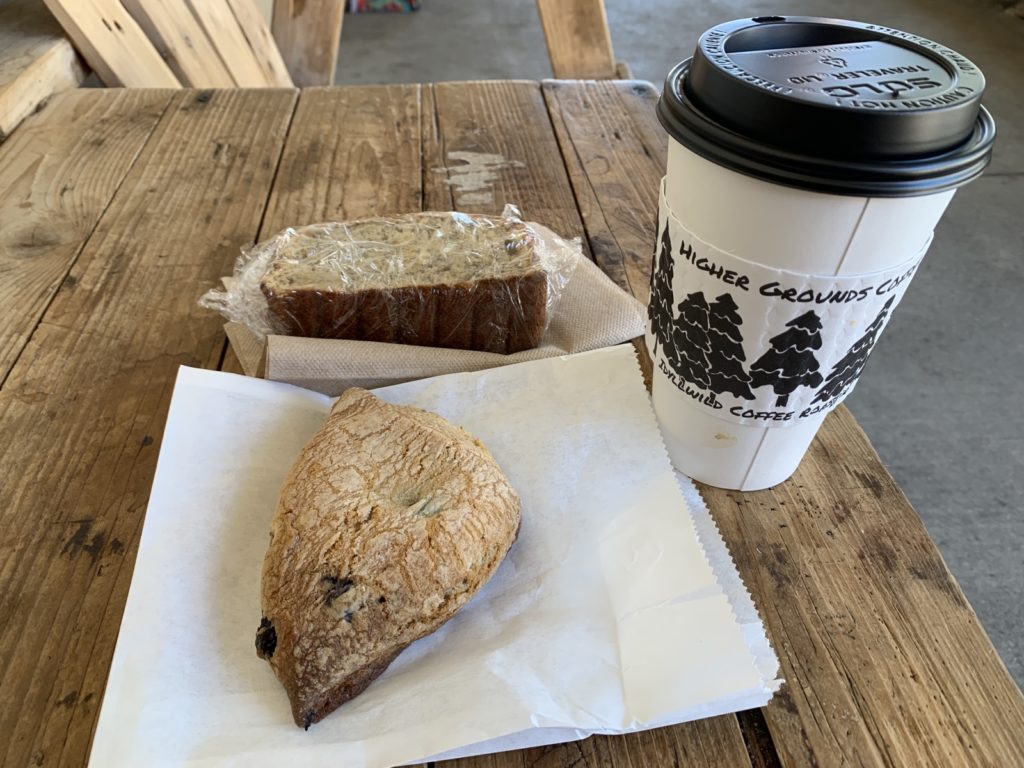 I can see why many hikers love this town … it's a cute mountain town where you can walk everywhere. I explored the coffee shop, gear store and supermarket.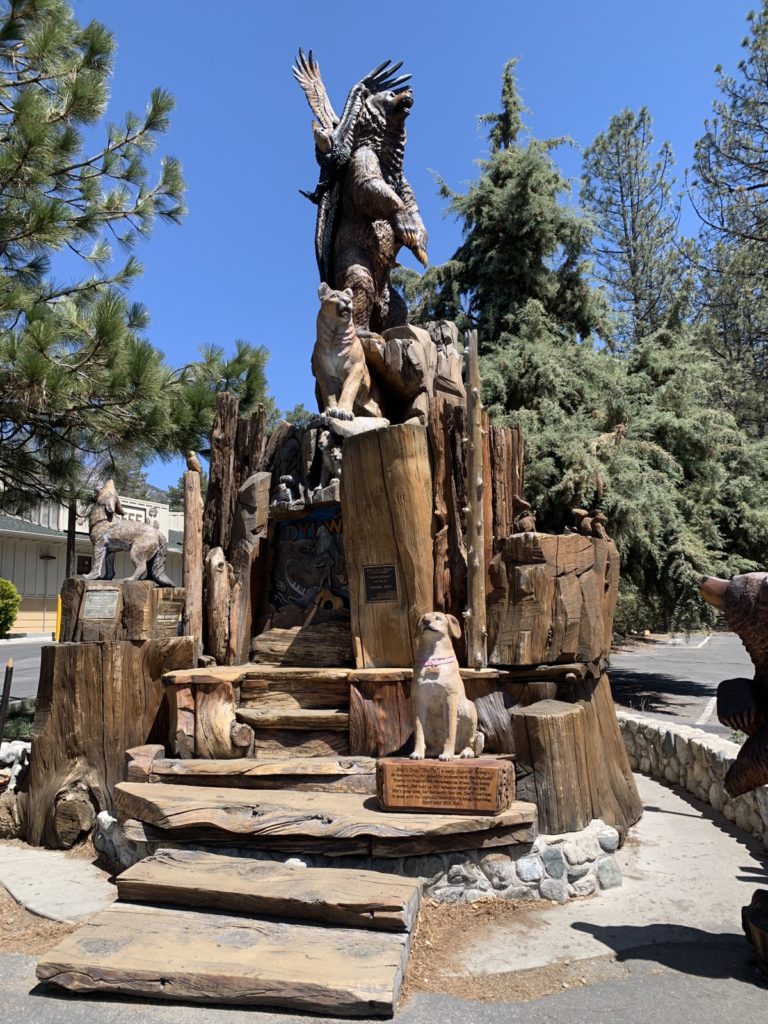 The Idyllwild Inn was quite busy today checking in hikers, answering questions and getting their rooms ready.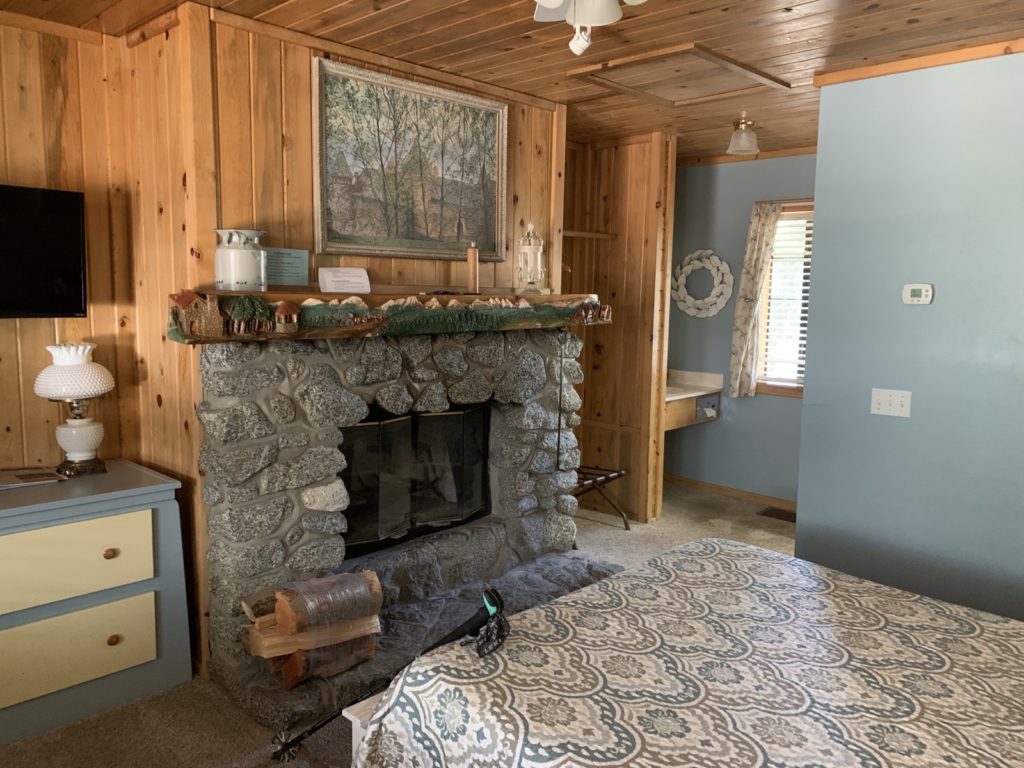 It'll be nice to sleep in, have a coffee, wash clothes and relax.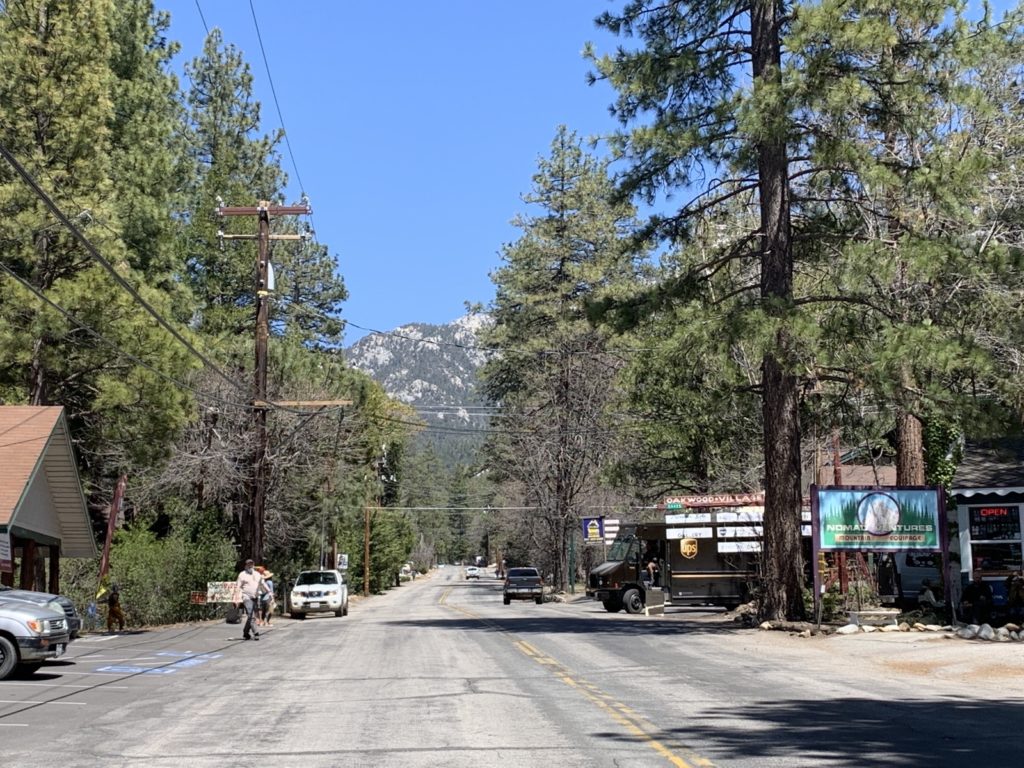 Observations: It surprises me how much people can drink! I have watched quite a few thru hikers in various towns now … many many beers disappear once they reach civilization! I've even seen people drink a few in the mornings before heading out. How they can hike after that I don't know! (And yes I know a beer tastes good after a hot day … it's the quantities that are surprising).