I can see why Idyllwild is so popular with hikers for a zero … it's a relaxing small place! Everybody I've seen today was cleaned up and happy!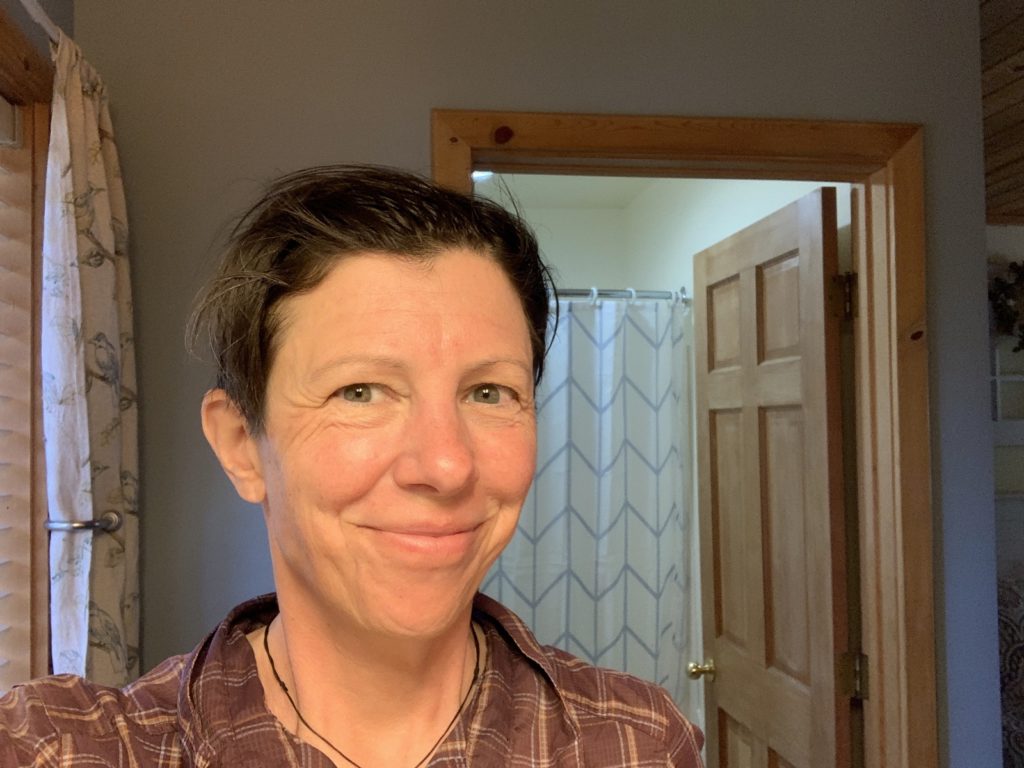 I slept well and enjoyed the change of not having to pack up my tent! It was fairly cold outside, maybe 3C, so I hope the hikers up on the ridge stayed warm. Apparently the snow, even though it's melting quickly, is still difficult on north slopes and deep in the afternoons.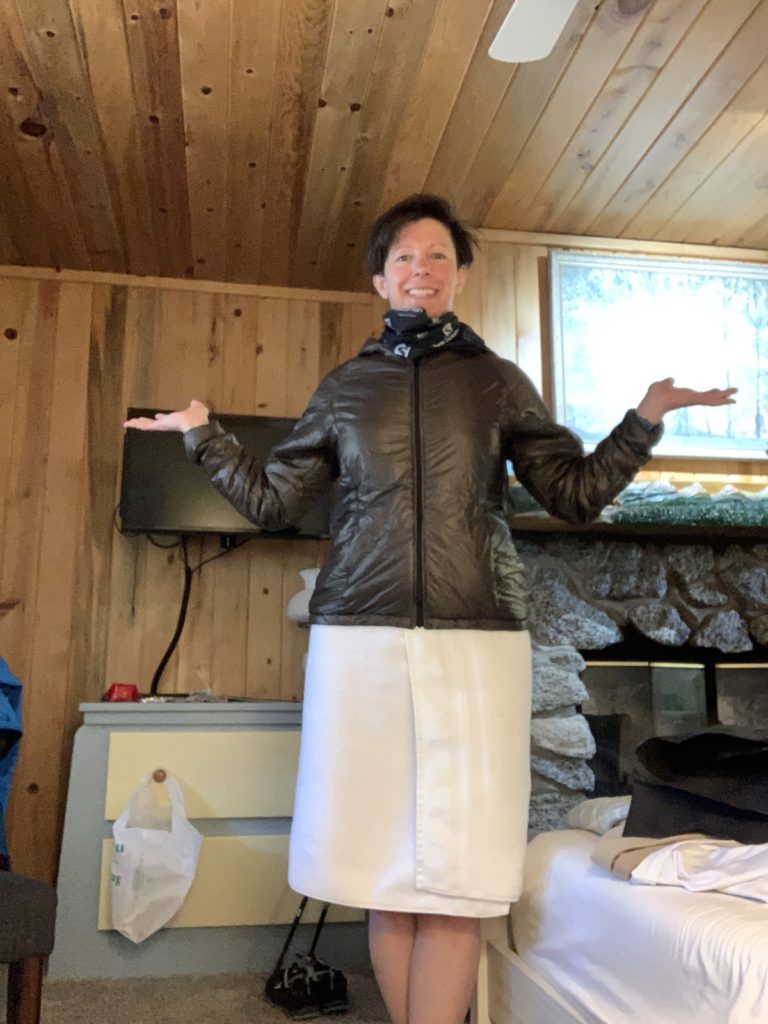 I got the laundry done and yes, it's completely normal and acceptable to walk around like this while you're waiting 🙂 If you are not staying in a hotel while washing, you just wear your rain gear but it gets hot!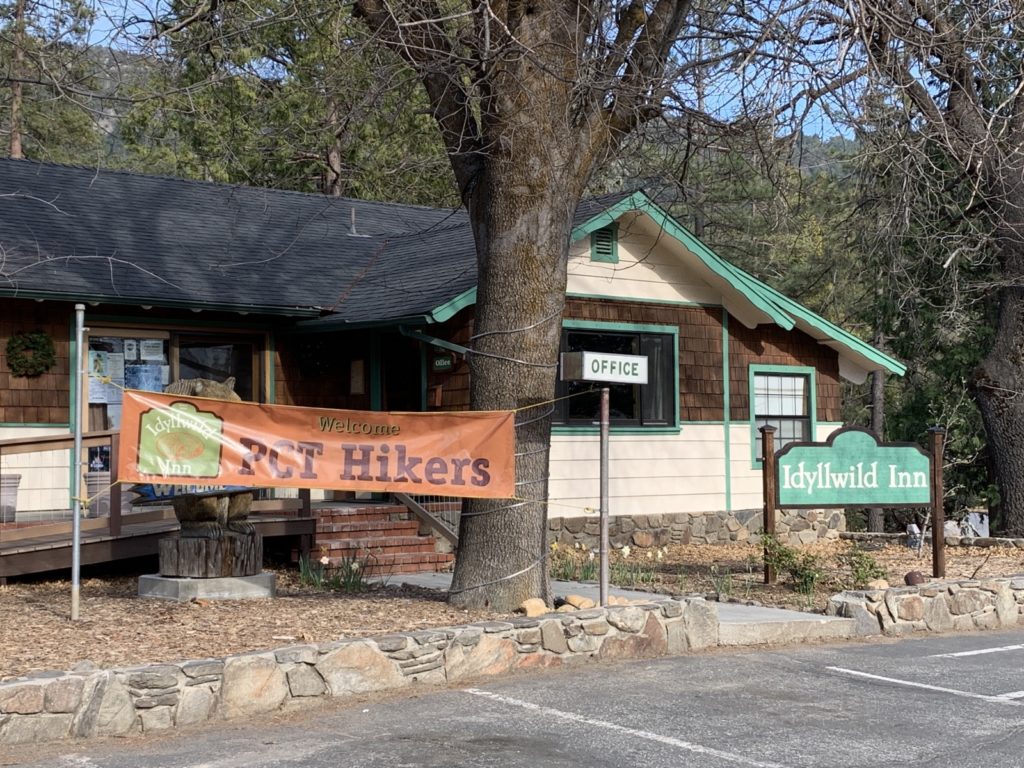 I spoke to the parental units via video, mailed some things home and put the feet up as much as I could. There are also a few papers to grade! Sorry … not much to report otherwise!
If you're interested, here are my typical meals on trail. Of course there are some variations as food is available (e.g. the first day out of town I might still have bagels or wraps) but these two are staples: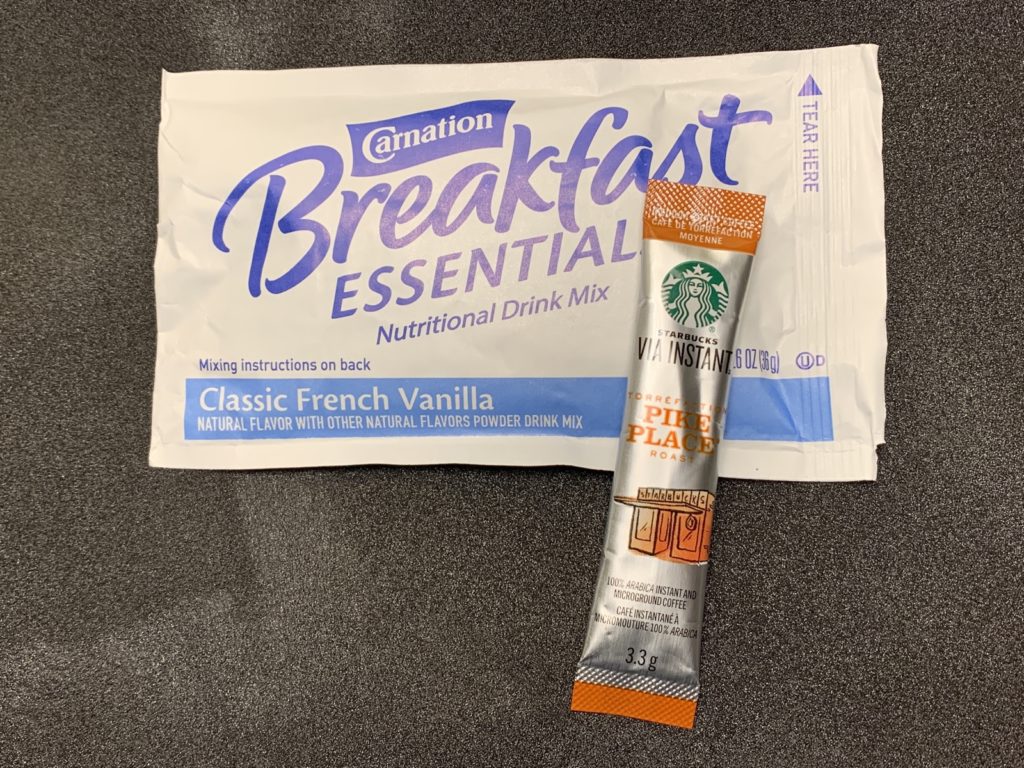 For breakfast, I heat water and shake up a Carnation Instant Breakfast drink (Vanilla) with a packet of Via in my small Nalgene bottle. About 160 calories and some good vitamins etc.
For dinner, I boil water and add Ramen, some peanut butter powder and a "capsule" of Taco seasoning (you can buy those capsules empty and fill them with Taco spice before the hiking season! Then you just throw the capsule into the hot water … saves the mess of dosing spices). If the day was hot, I use the whole Ramen salt packet; if not I reduce accordingly. I still like this!!!
Tomorrow morning we will start at the interstate and walk towards Whitewater, the wind farms and Big Bear as our next stop. Another hiker, Eddie, decided to forego Fuller Ridge as well, based on reports. So there will be 3 of us in the car and we leave early! The same trail angel (Grumpy) will drive us.