After a second restful night, I was picked up at 7am by local trail angel Grumpy (same guy who drove us on Monday). Because this was further away, Eddie and I paid him for the ride to the Interstate. He's a character … and it's a long windy road out of the mountains to the desert … and he's not the smoothest driver 😂 We are grateful for the support though …
When we got to the Interstate, we had a look around the overpass (has trail magic, a register, hikers sleep there etc.) and I ran into Magnet from day 1-3.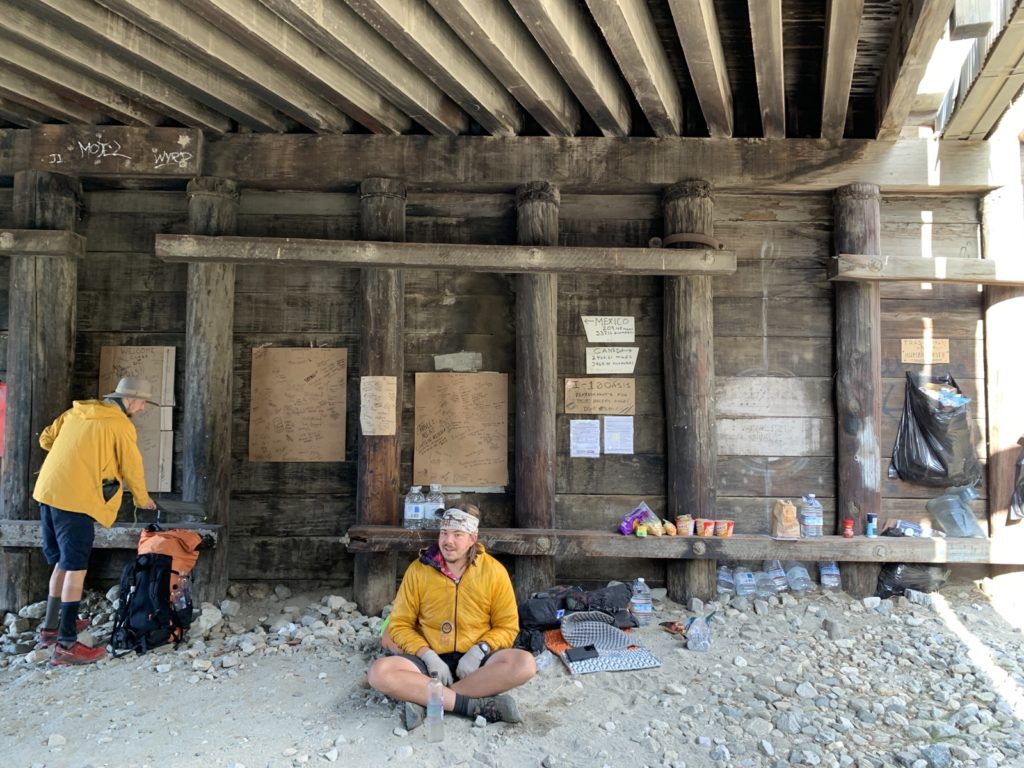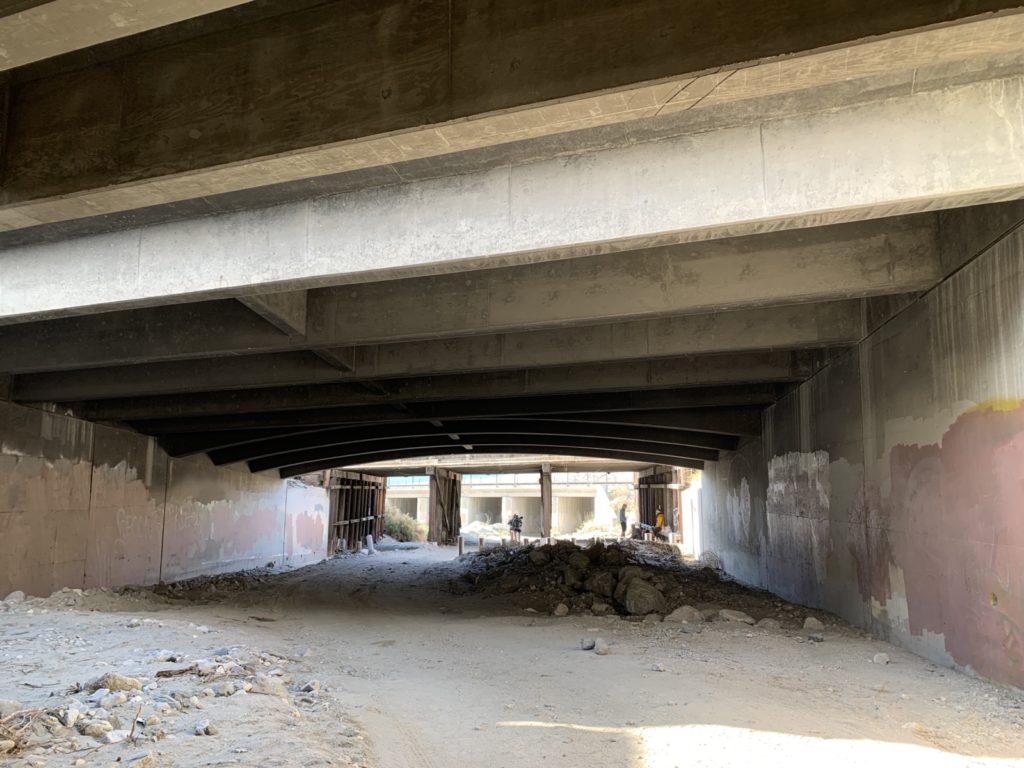 Walking away from it, the theme for today was clear: Wind! Lots of it!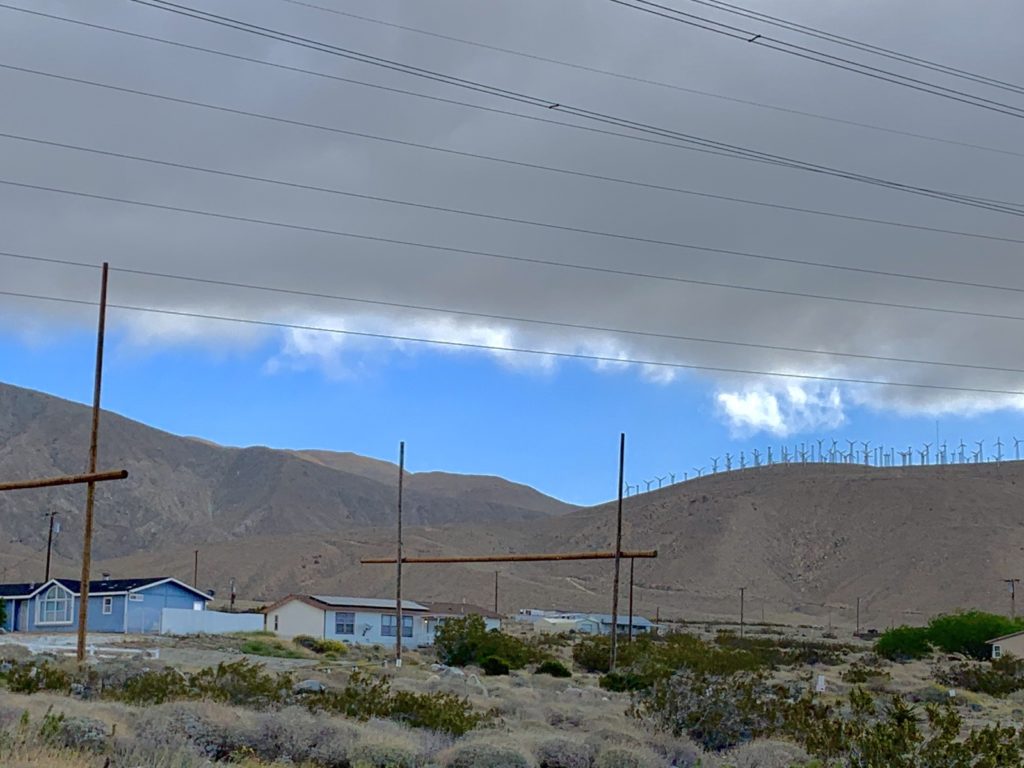 We climbed towards the Mesa Windfarm and had mostly a strong tail and side wind.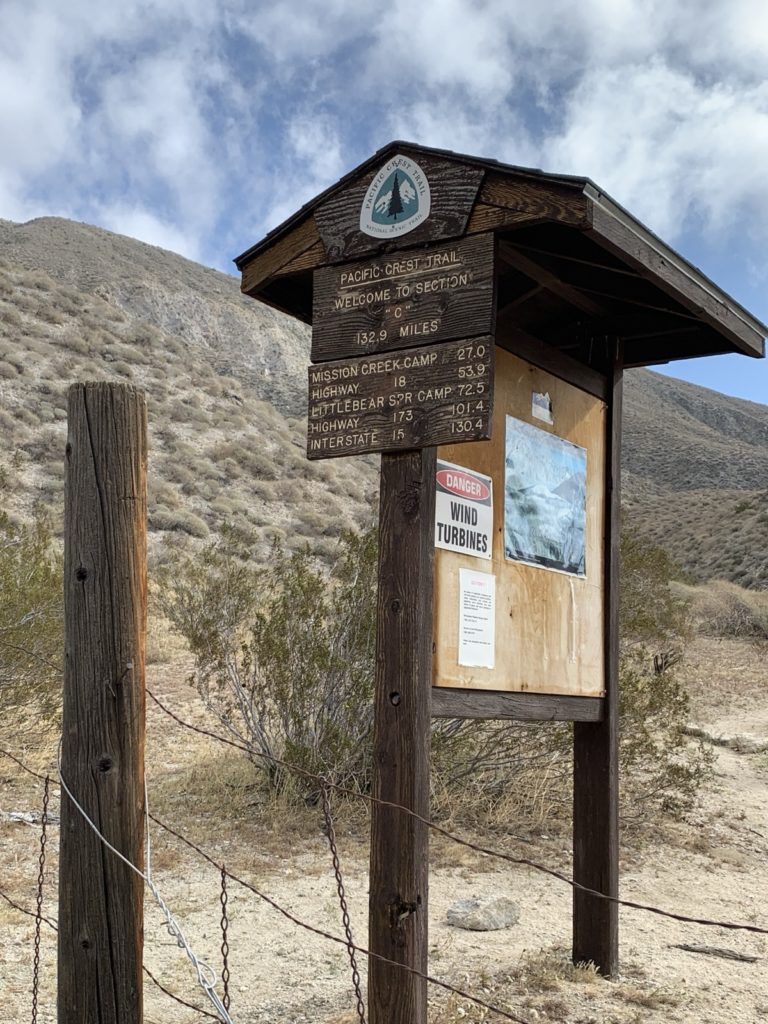 I stopped at the Windfarm office that is open to hikers; the workers there just let us sit in their lunch room, there is food and drinks for a donation and a restroom. Plus free wifi!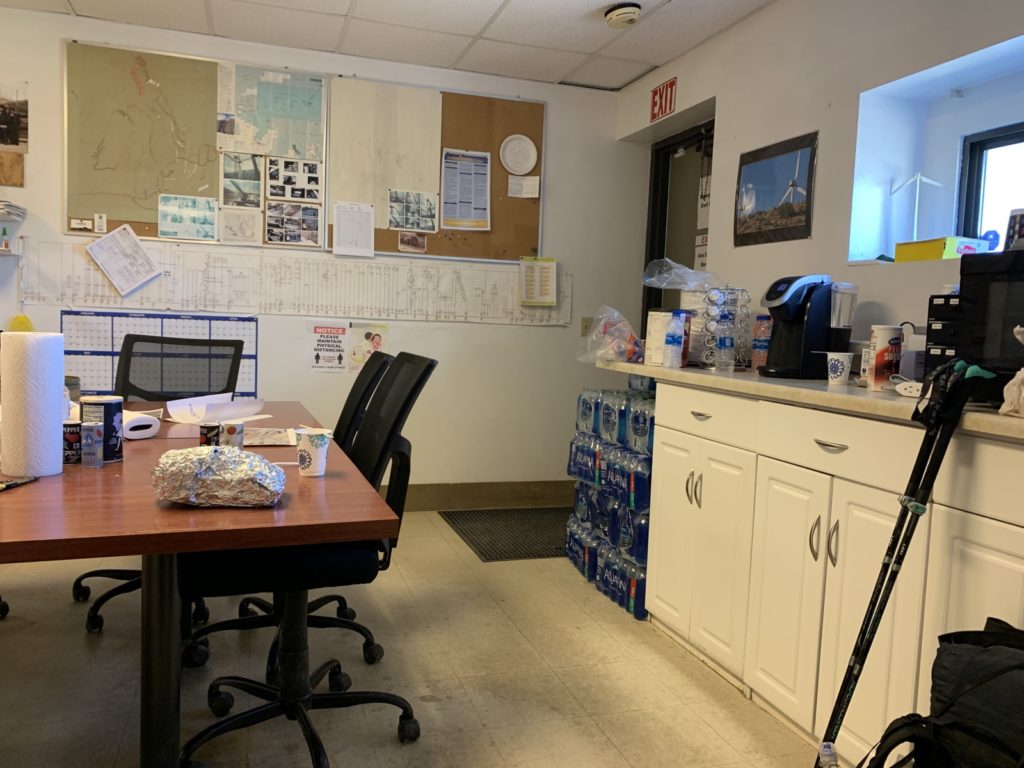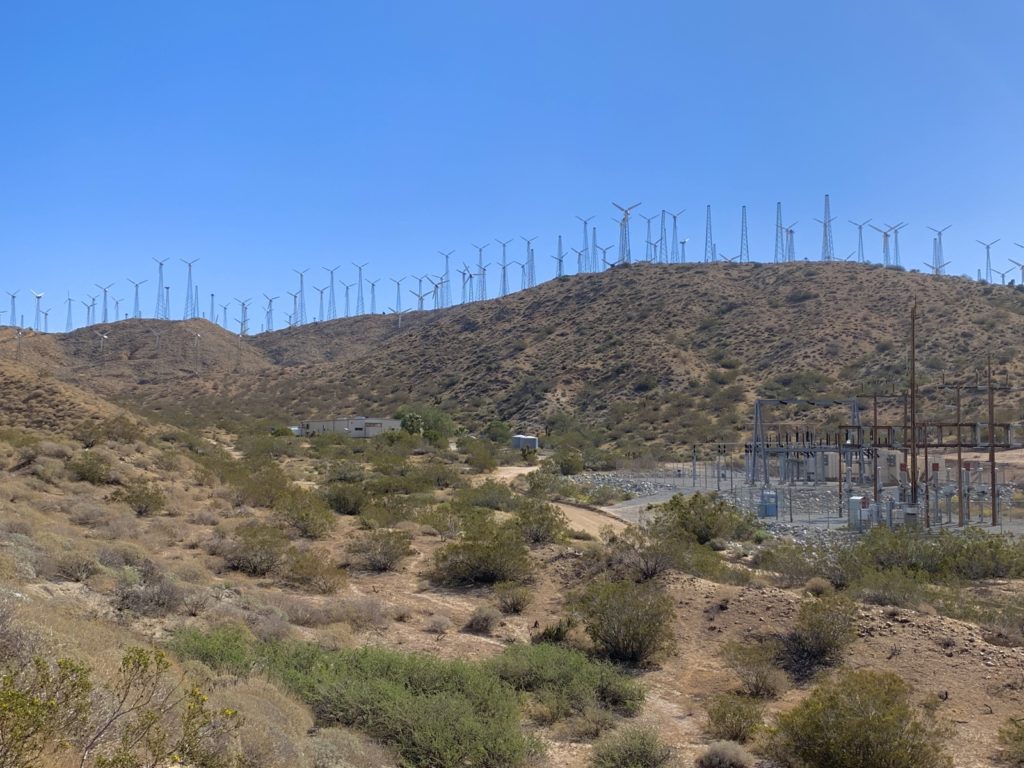 The views back towards San Jacinto were great!
From the Windfarm, the trail climbed steeply over a ridge and steep down into another canyon towards Whitewater. To put the wind in perspective: the over 400 Windfarm towers had shut themselves off because it was too windy (according to the engineer); a day hiker I met on trail said he couldn't keep his car in his lane on the highway. The side wind pushed me into bushes; when it switched to a headwind you had to lean forward to just put another foot in front of you. I've never experienced such wind before!!!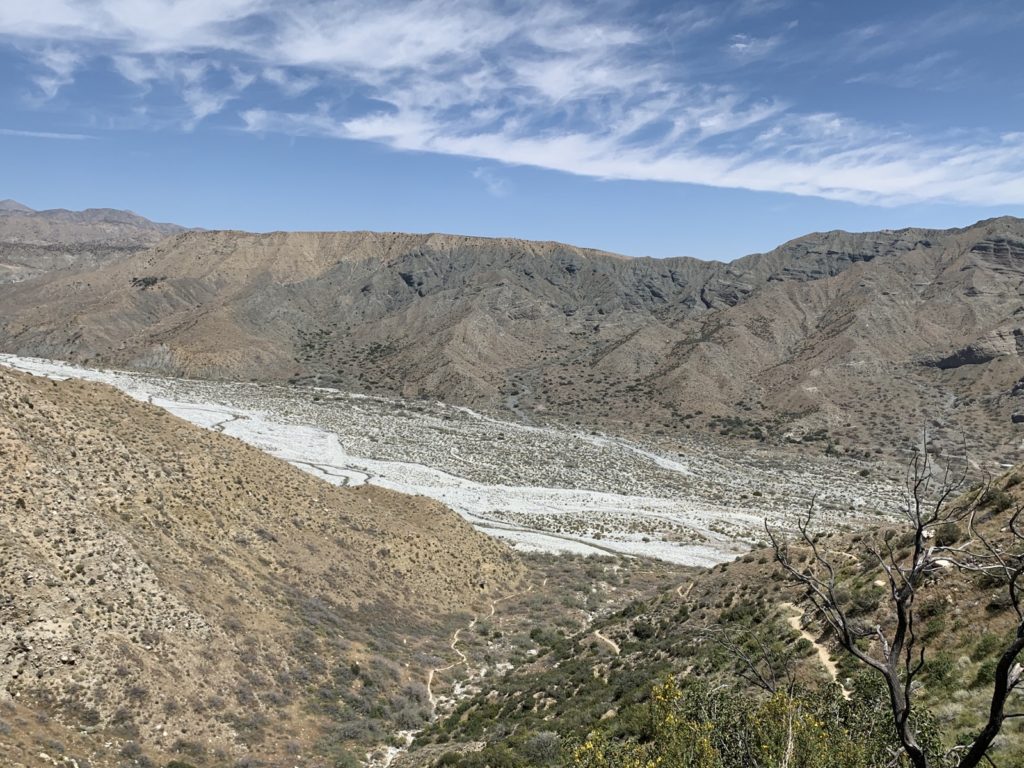 At the Whitewater junction I turned (an extra mile just for Geoffrey!) and checked out the preserve.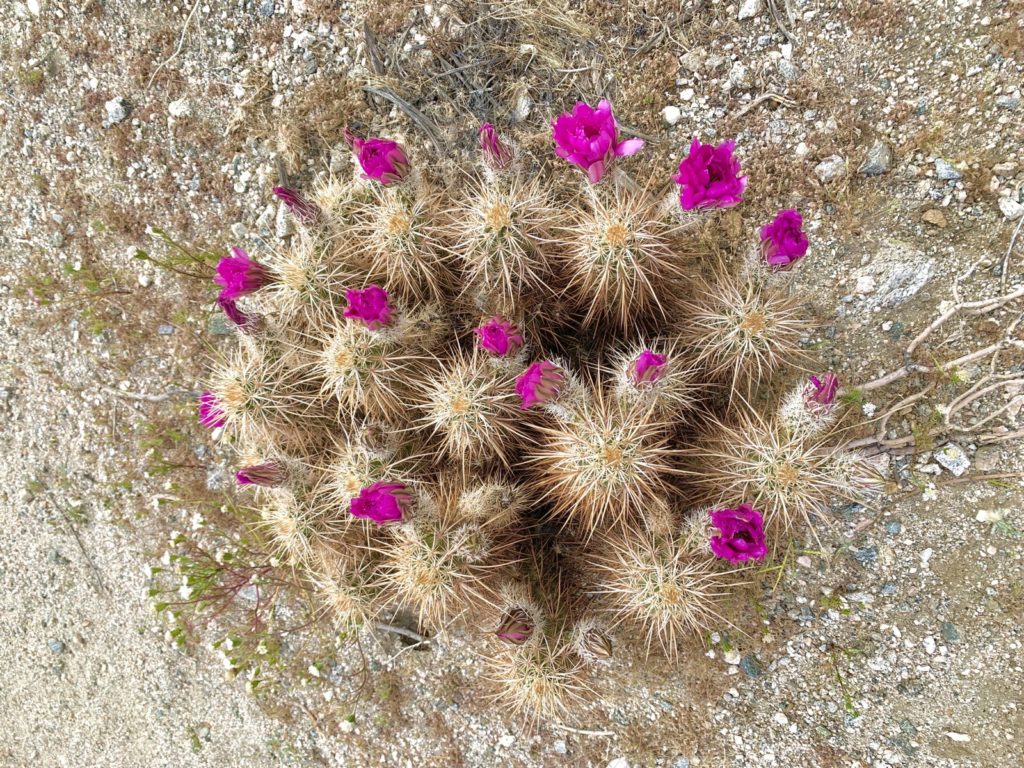 The ranger allowed us (2 other hikers there) to camp there but it was early and I decided to push on instead. It's a nice oasis though!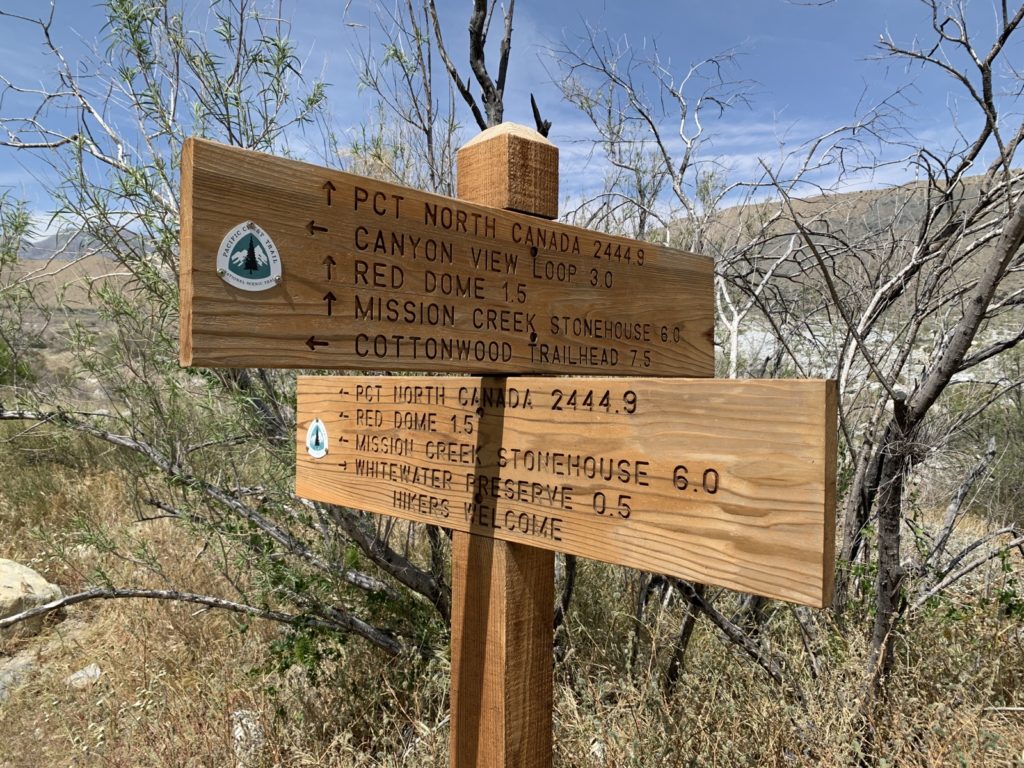 After that, the trail climbed steadily. It often went east and west and south … lots of snaking around (yes I saw a big snake too!). The views were nice and in the afternoon the wind got a bit better.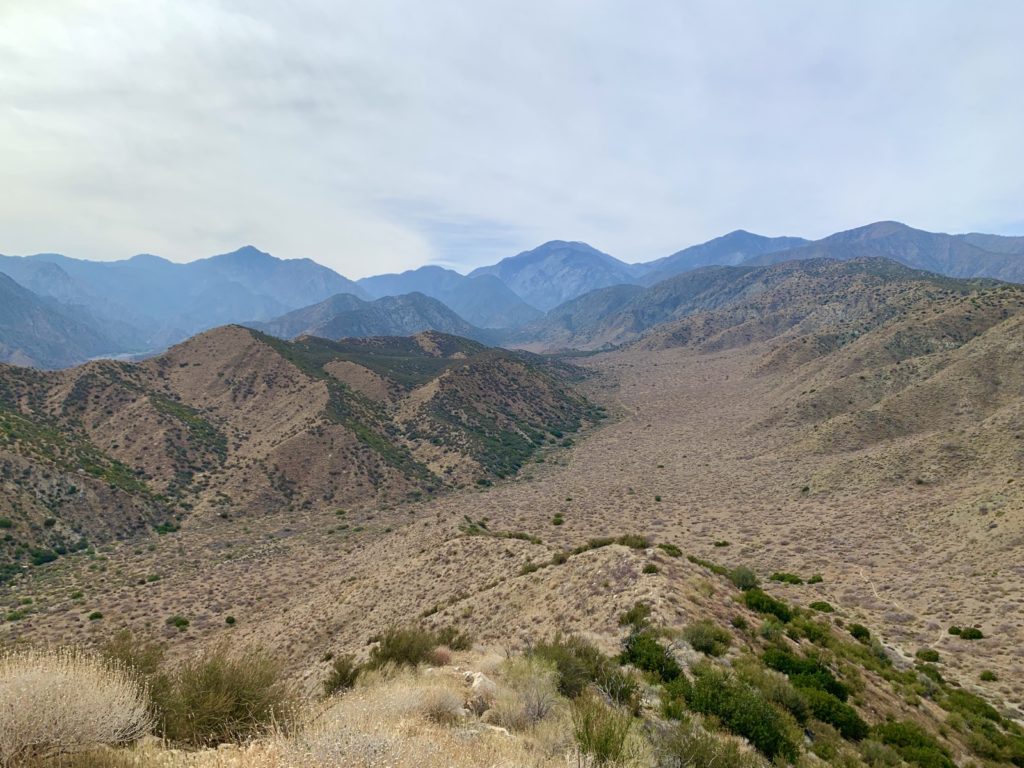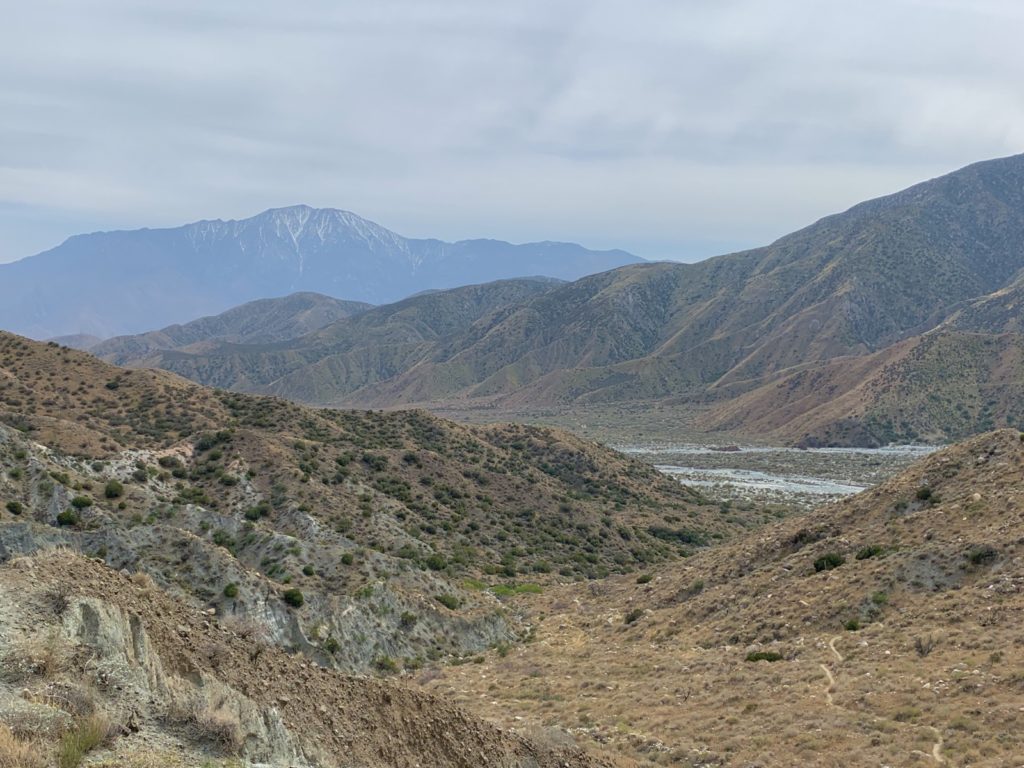 I pushed on to Mission Creek and with some of the people I saw on trail today, we have a little village going.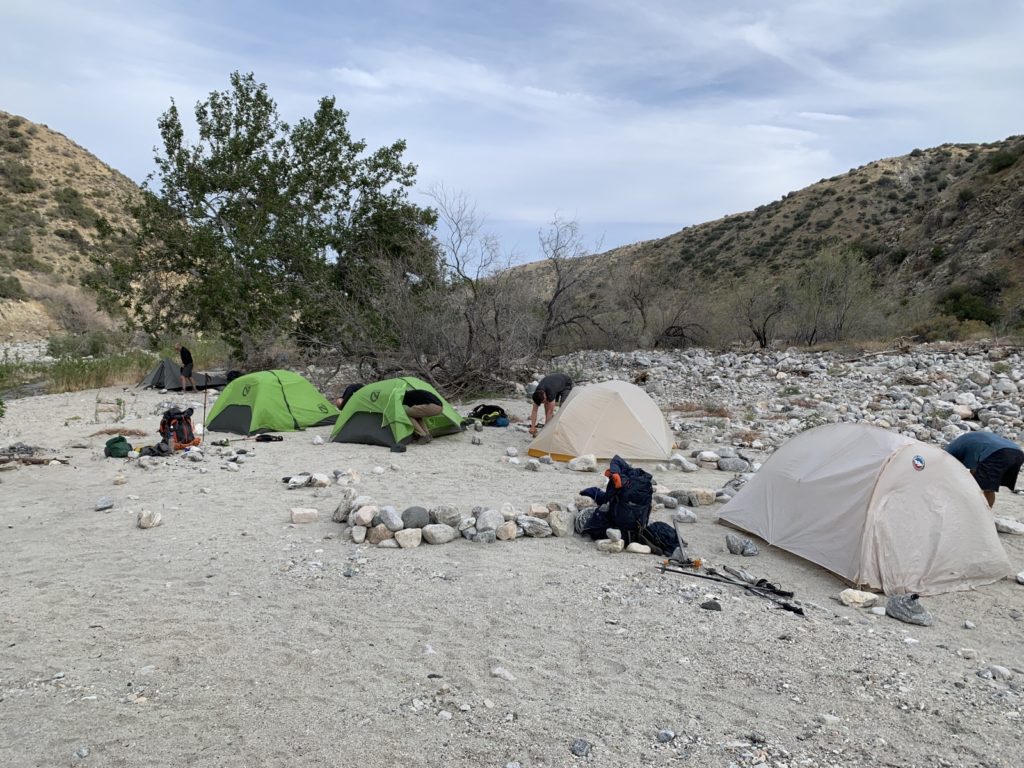 It's a comfortable spot right next to the creek. Hopefully it won't be too wet!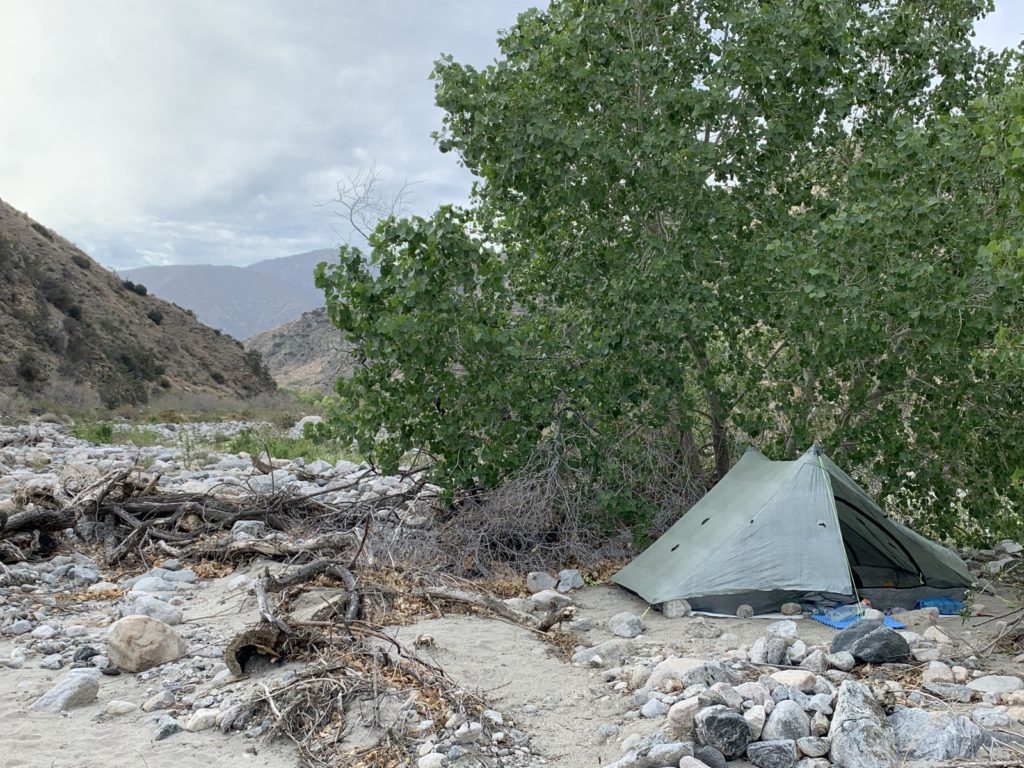 We are at 3100ft and in the next day or so we will climb to 8700ft! Ouch!