Somehow I didn't take a lot of pictures today since I was too focused on the CLIMB! We were commenting how everybody talks about San Jacinto and the tricky spots there … but nobody warns you of this area!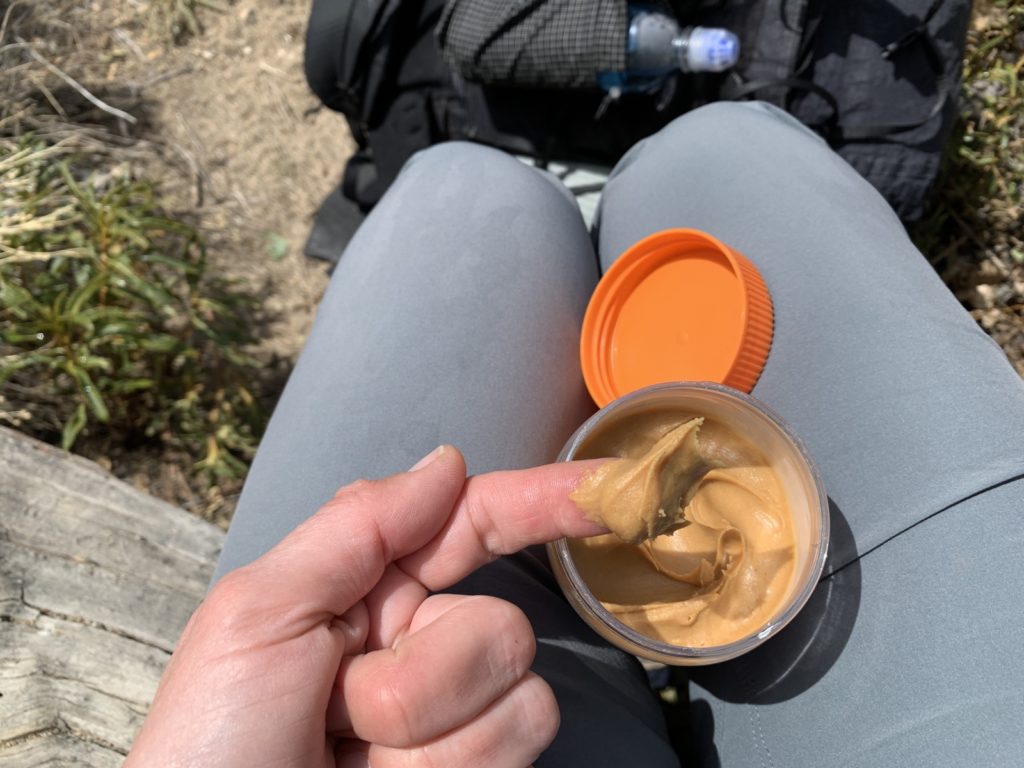 We climbed 5100ft today, from 3000 to 8000ft. It was tough going … First you start climbing up the wide rocky riverbed of Mission Creek but instead of just having a trail, you have a short stretch of trail on one side, then you cross across the creek following cairns and pushing through bushes, then you try to locate the trail on the other side. We did that about 20-25 times.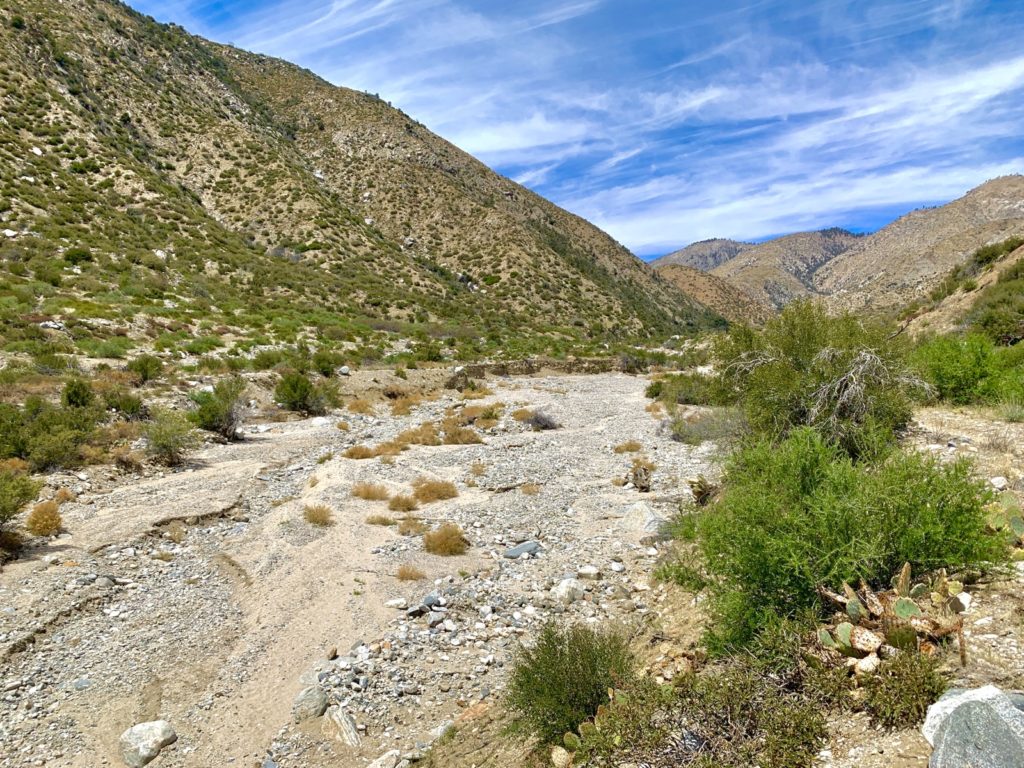 Then the trail got steeper and we had some bush whacking and again route finding. Then the trail got better but steeper yet. Then we got into a burn area and had lots of erosion, big trees to get over or around and more uphill.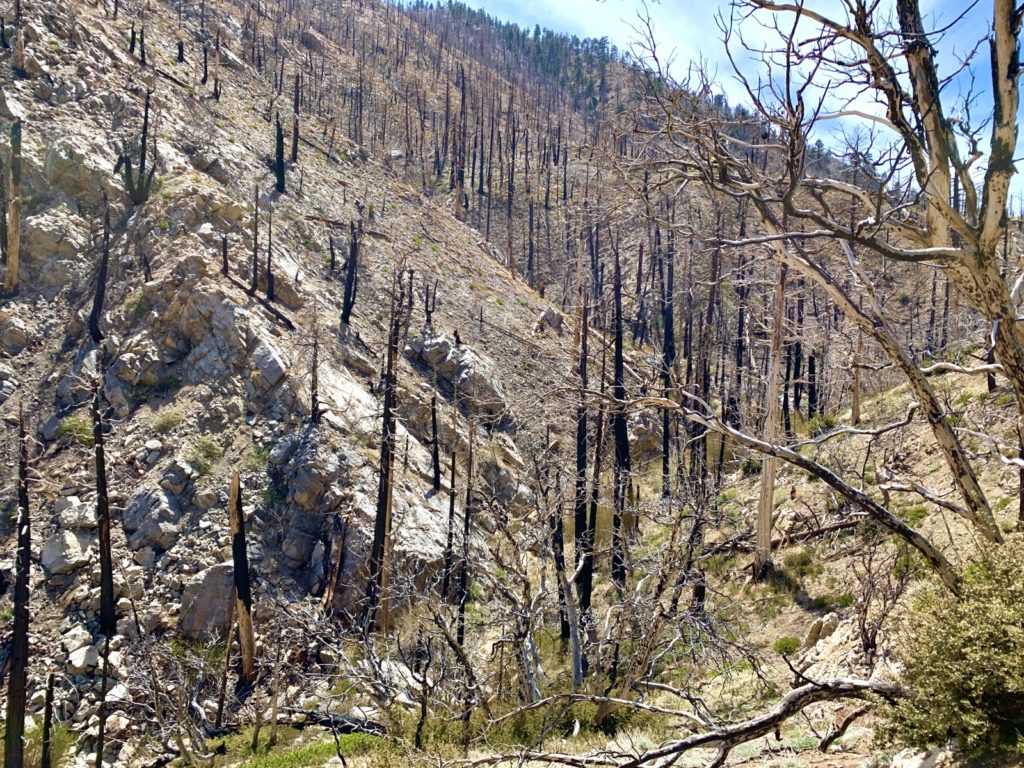 By the time we got to Mission Camp (a large flat camp area with water nearby) everybody quit. We had done 14 hard and slow miles. Magnet is here, Hotrod (fellow Canadian), Pippi, Chef, Happy Hour and another guy. Given the elevation I think it'll be a very cold night!