I guess it was expected … at 8100ft it gets cold. Mission Camp lived up to it.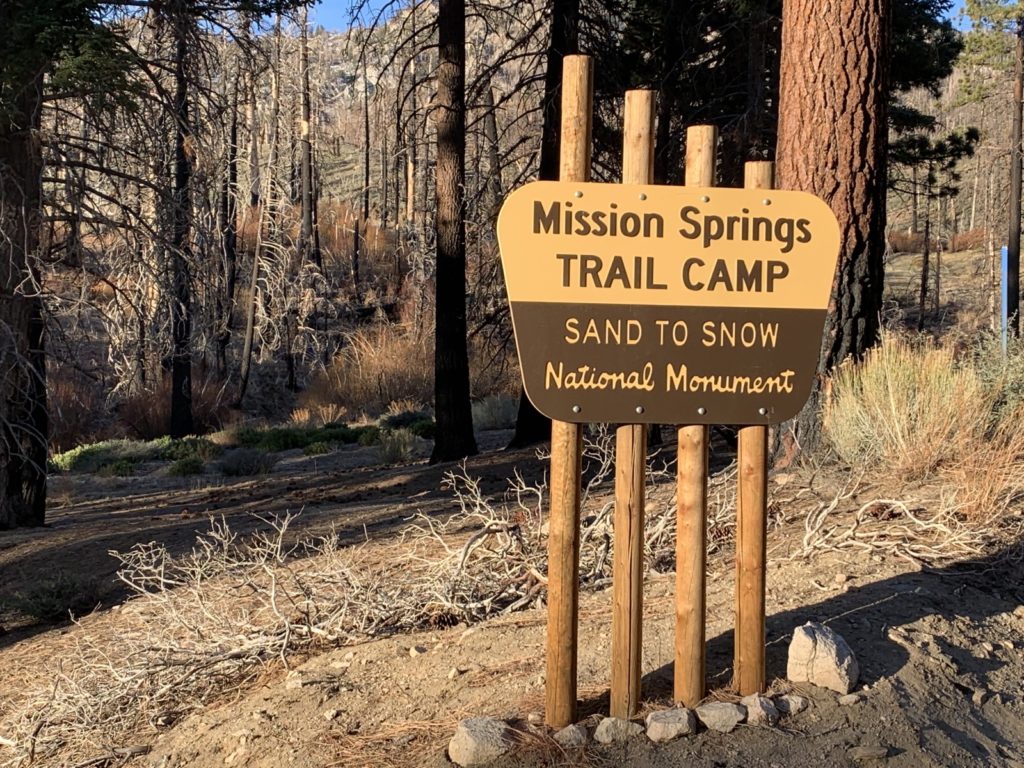 It was a freezing night. I had all my jackets on, zipped up and cinched up everything I could (sleeping bag liner, quilt) and was still cold. I even considered eating something at night (another trick to get warm) but didn't want to crinkle any plastics and wake the others. Instead I got up early and left at 7am (only Magnet had left by then).
The trail climbed for another mile, then it was up and down for the remaining 9 miles.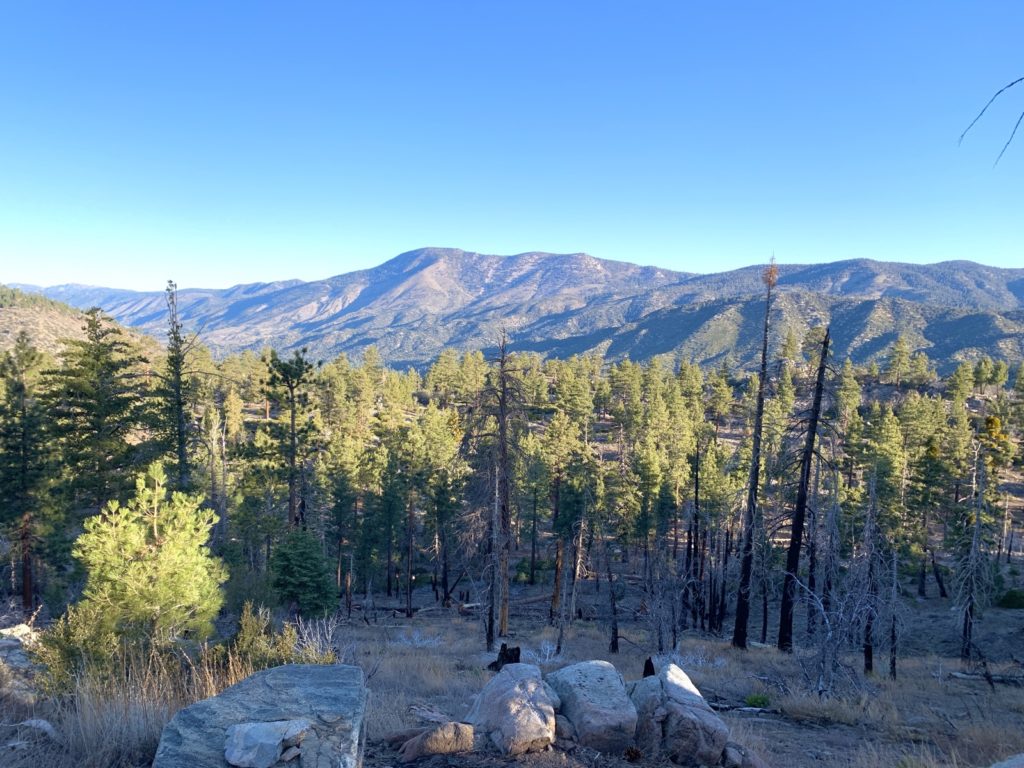 I actually really enjoyed the cruisy hike, in lightly treed pine forest which is my favourite.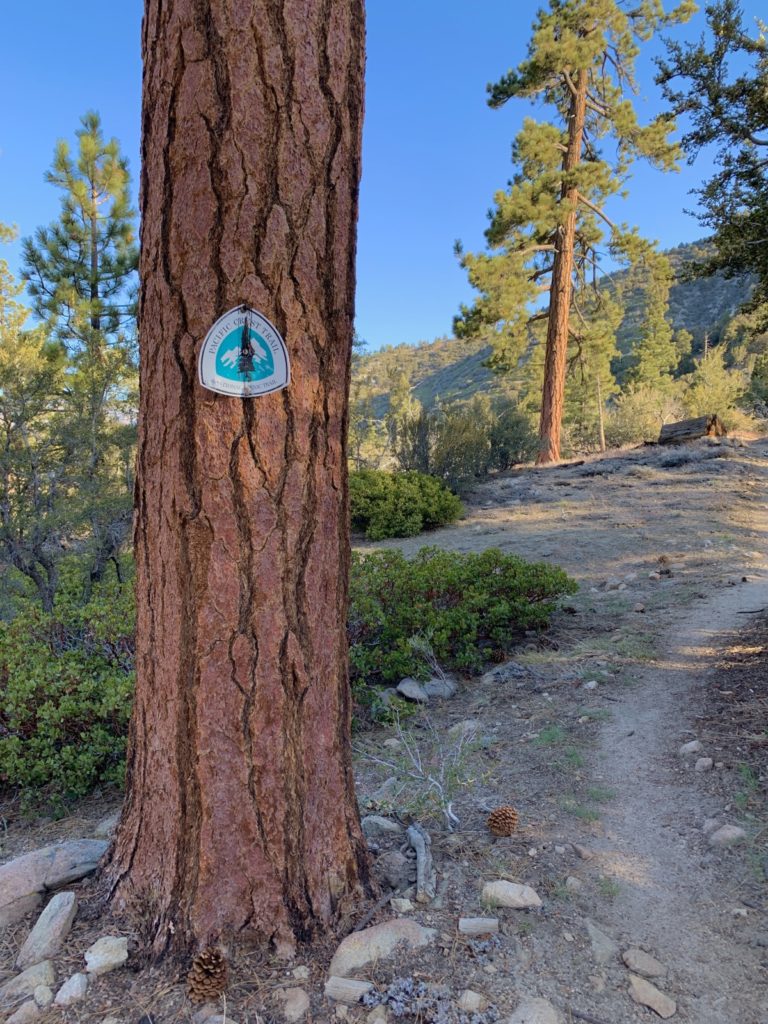 I did start with two jackets on though. We had great views as well, still looking back towards Palm Springs.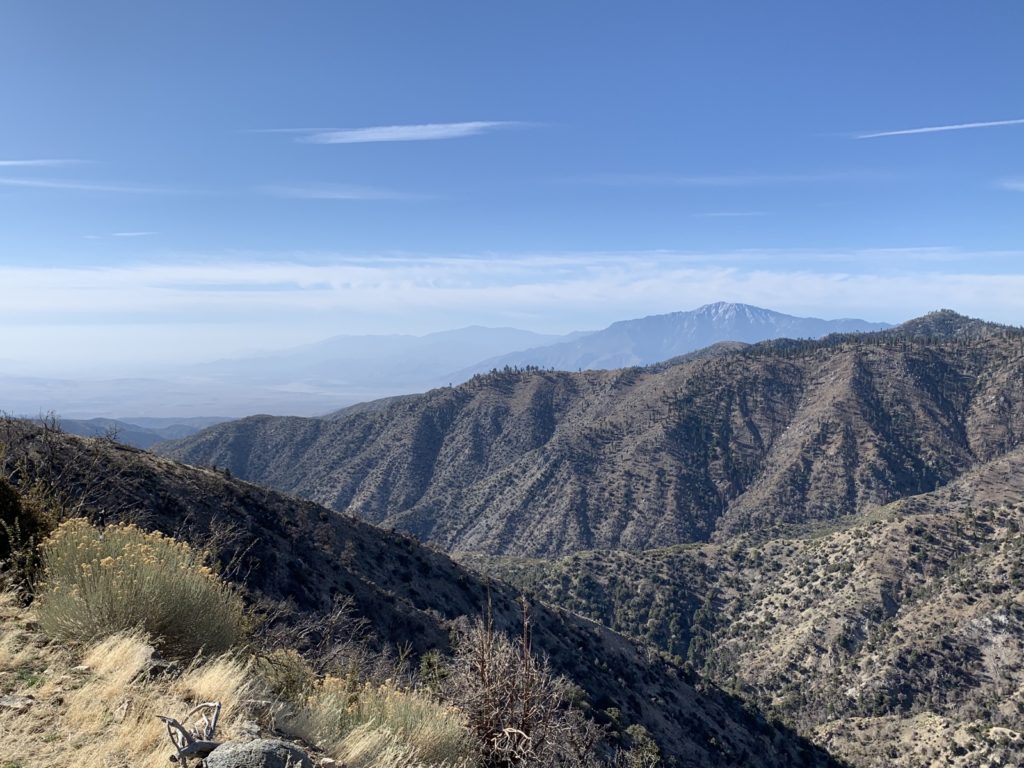 As before, much discussion among hikers is about snow but it turned out, we touched snow maybe for 10 steps, looking like this: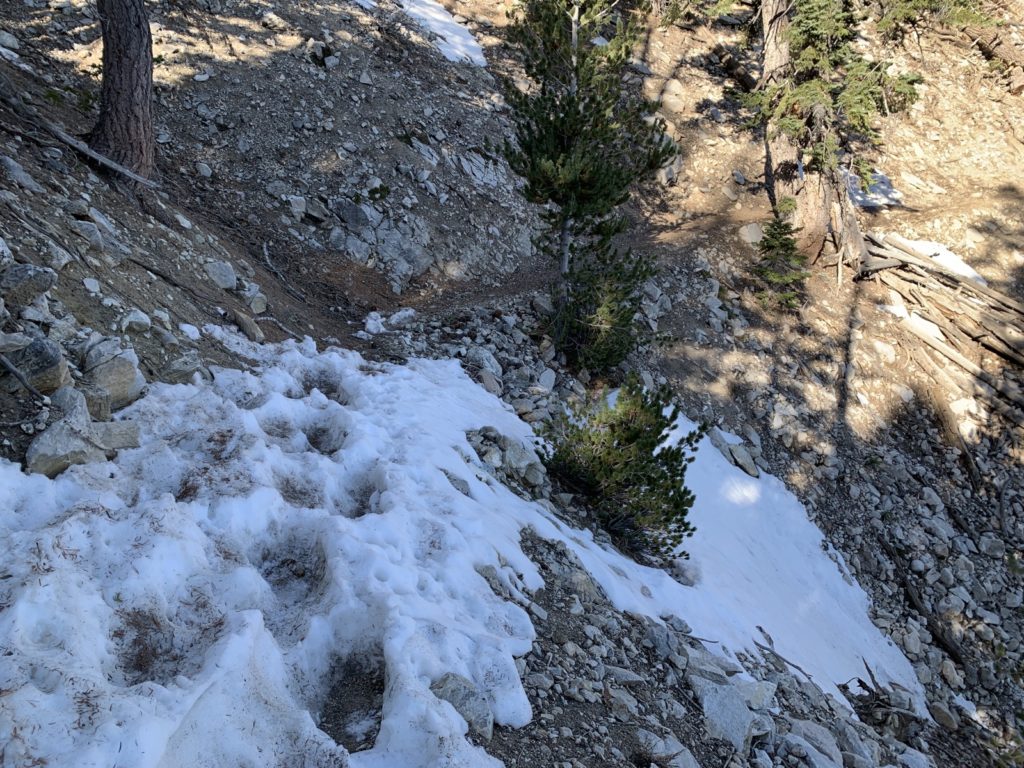 We also had great views of San Gorgonio Mountain: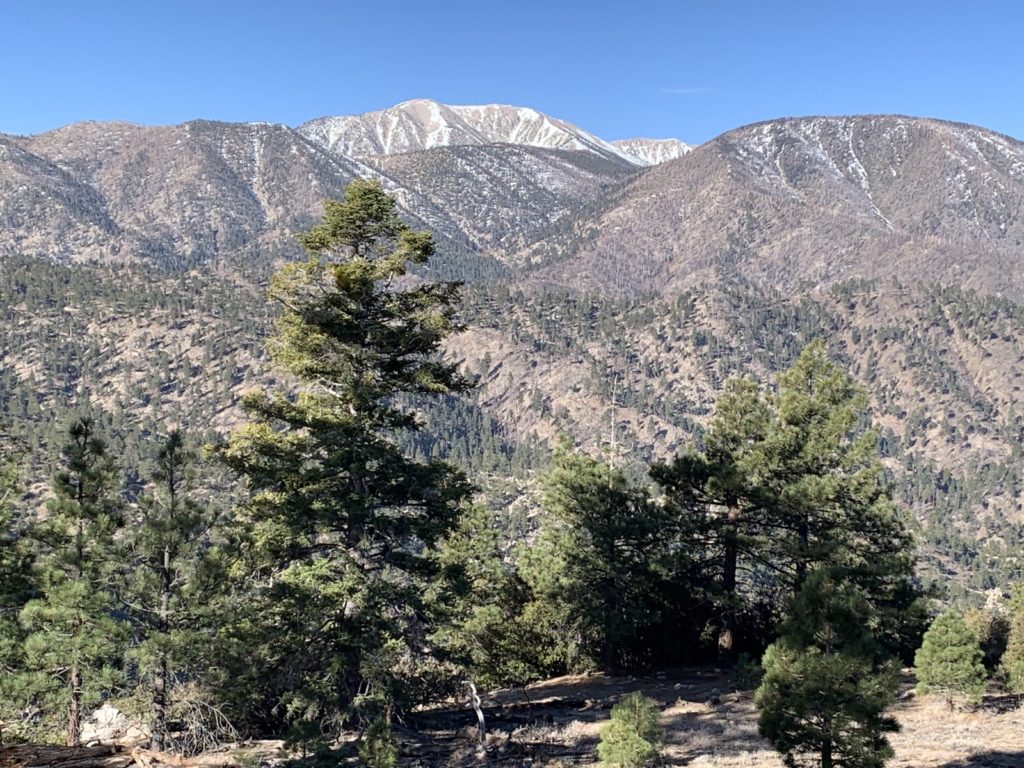 After 10 miles and by 11am I reached the highway. There is a "private zoo" that apparently has lions, tigers and grizzly bears for movies but I didn't see any. Maybe a good thing … animals behind bars are not my favourite sight.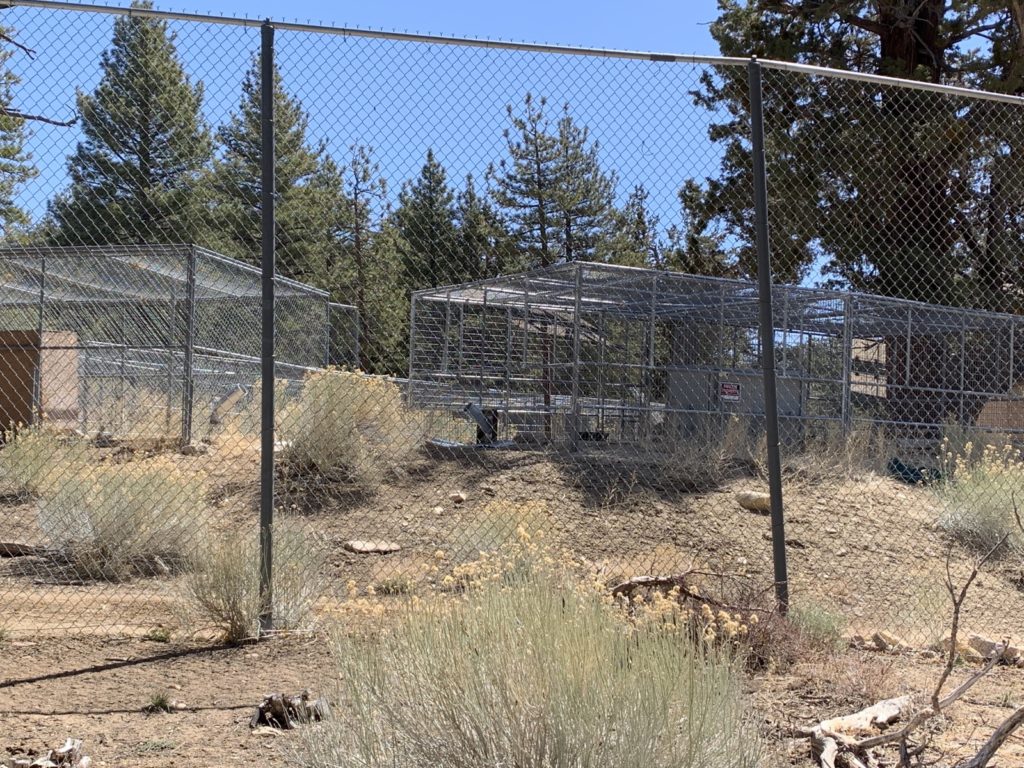 I hitched a ride into Big Bear with Rich from LA who hadn't heard about the PCT but at the end of the ride was intrigued I think; he taped some of my explanations and even offered me a room in his newly built cabin (building it to host family and friends). Super nice … but I had already told legendary trail angel Kenny that I was coming.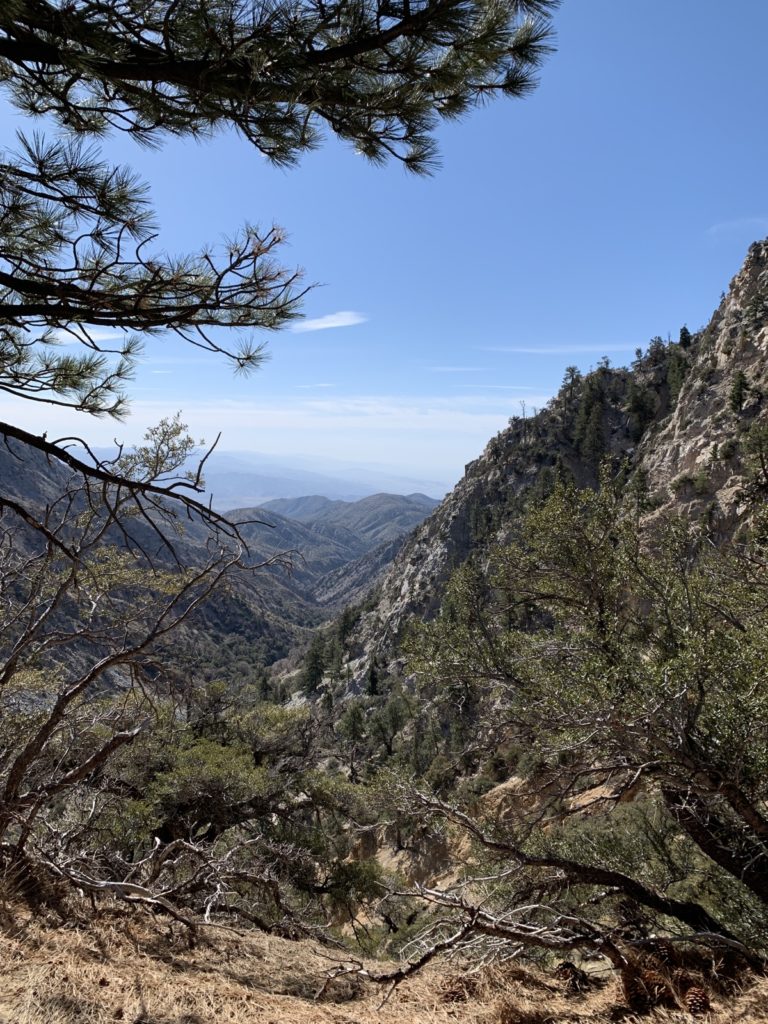 Now Kenny is something! Last year when the hotels/motels closed down he hosted hikers that needed a place to stay.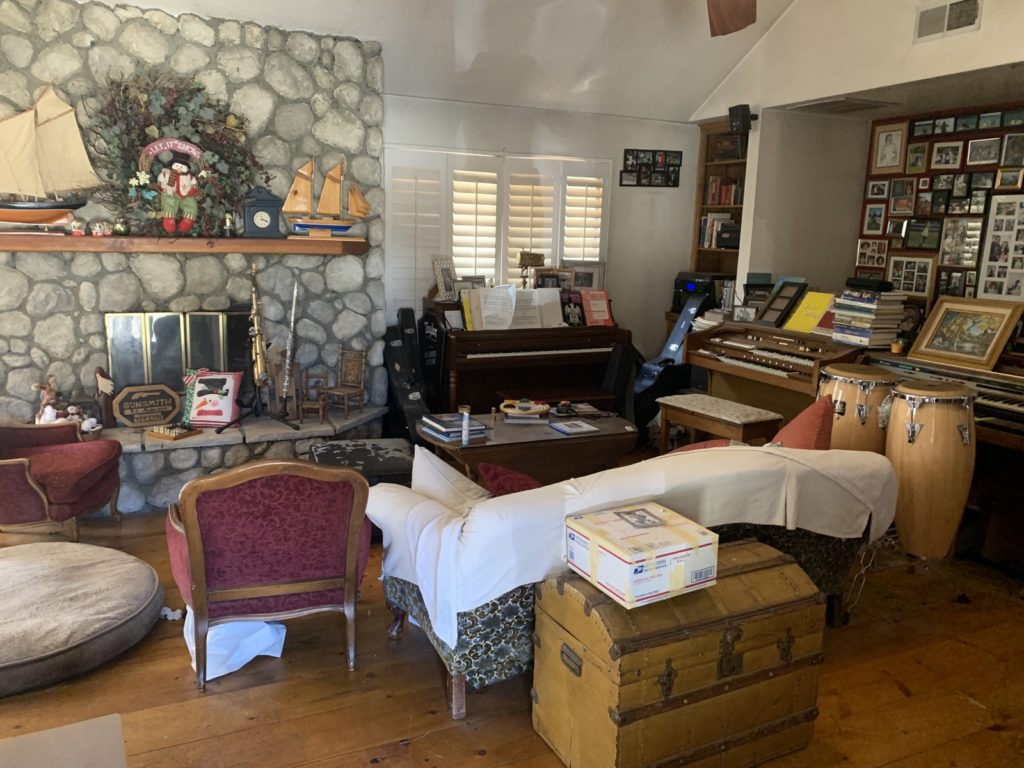 He basically opens his whole house to hikers, they come and go; he has 3 private rooms plus air mattresses everywhere. He stocks his fridge and candy drawer, drives around all day picking up and delivering hikers to the trail, to the post office, to restaurants, to the store. He makes sure you have a clean sheet to put on your mattress, that there is TP in all the bathrooms … he just doesn't stop. You can shower amd wash your clothes. An amazing man! It's by donation and he never asks for money.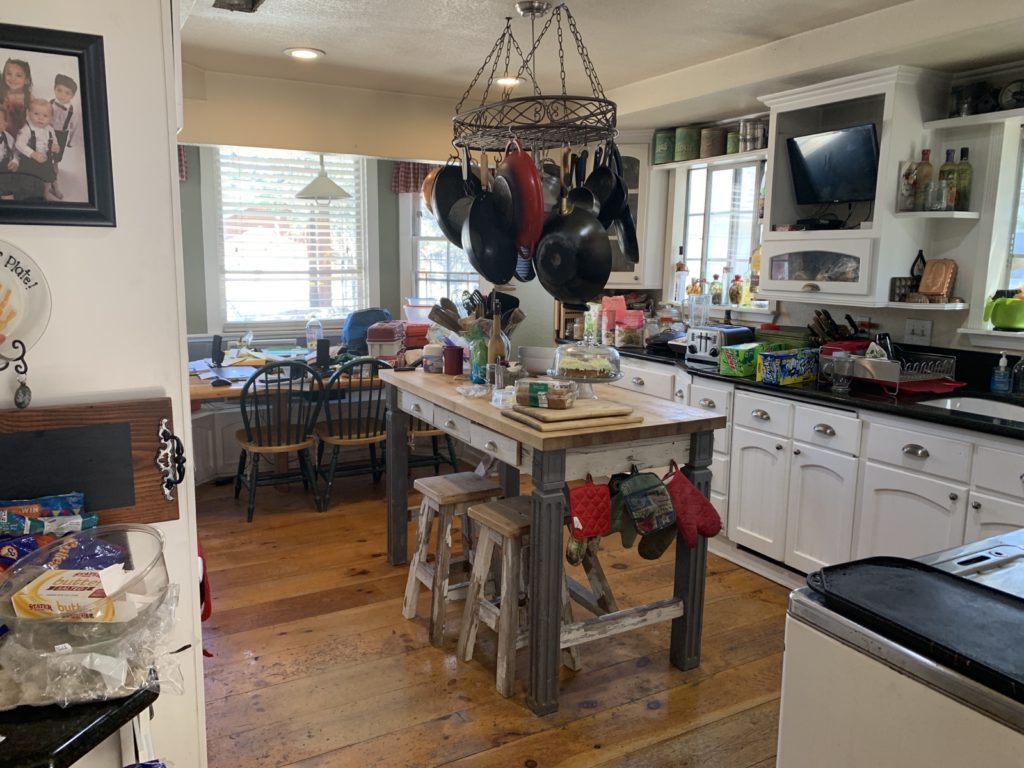 He also just published a book for grade 4 students that teachers can use (complete with teachers guide). Netflix might be adopting it!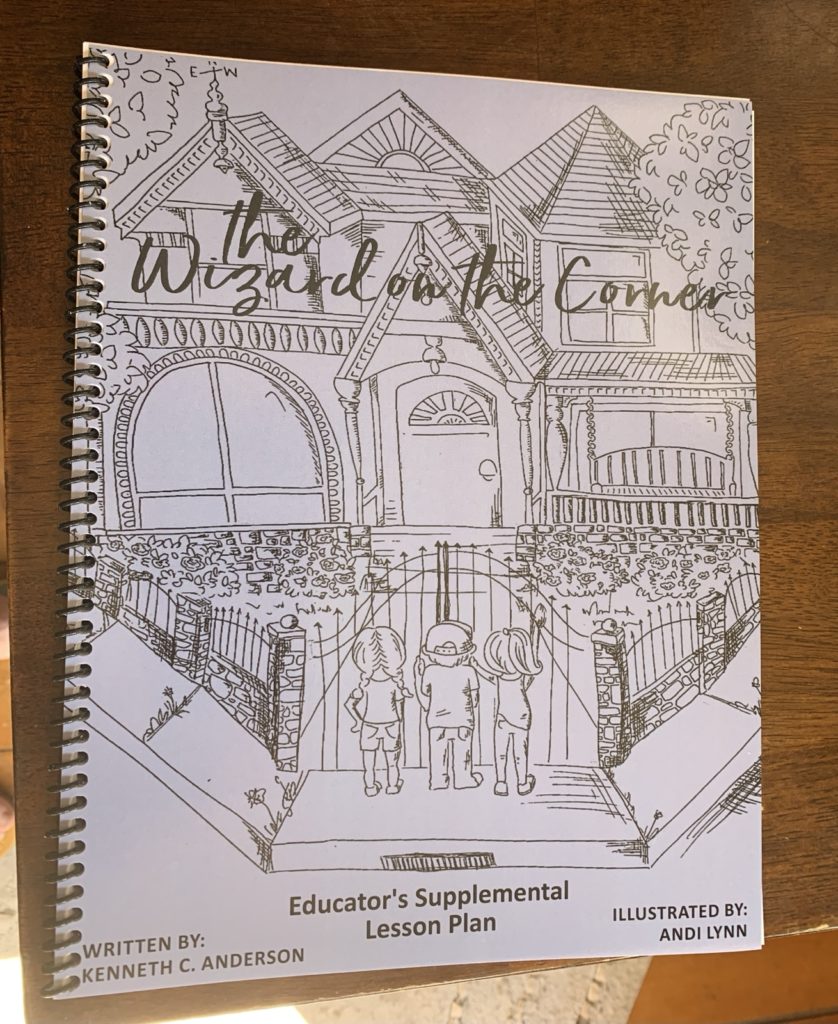 There really is only the one issue 😂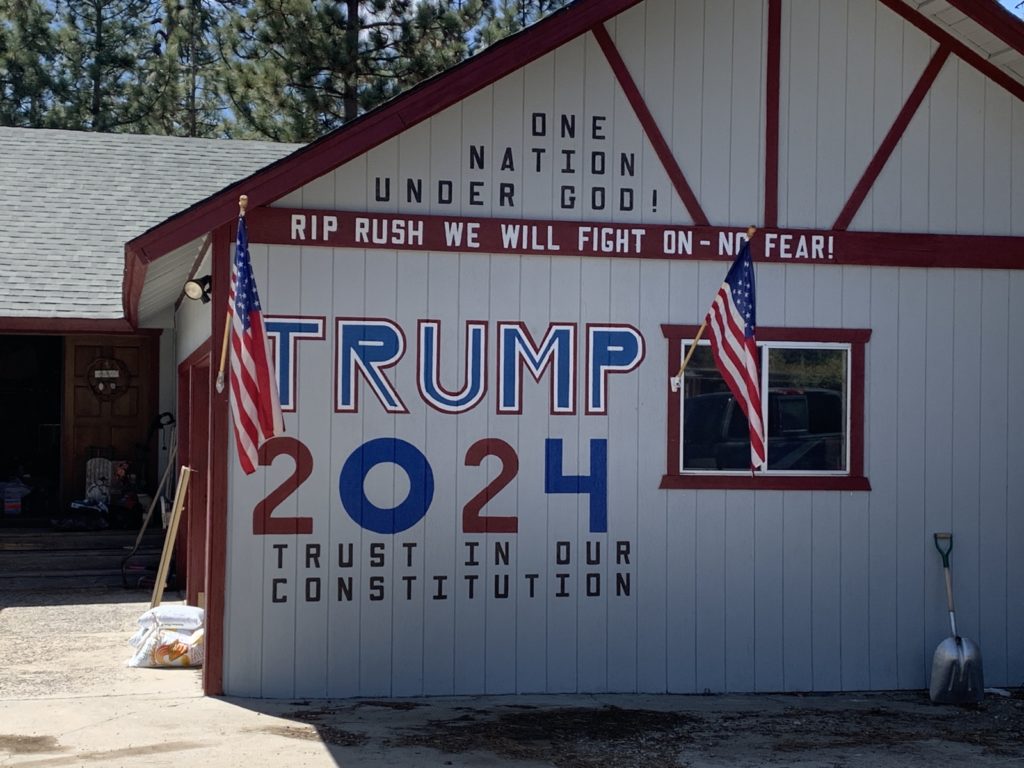 Yeah … when I saw this I almost accepted Rich's offer of a room. But hikers don't talk politics and Kenny has been most generous. He just came down here and asked if my mattress needed more air. The hikers just hang out in the house, chat and relax. Kenny took me to the store (his third trip today I think) and I ate lots of bread, yoghurt, drank kombucha and ate chocolate!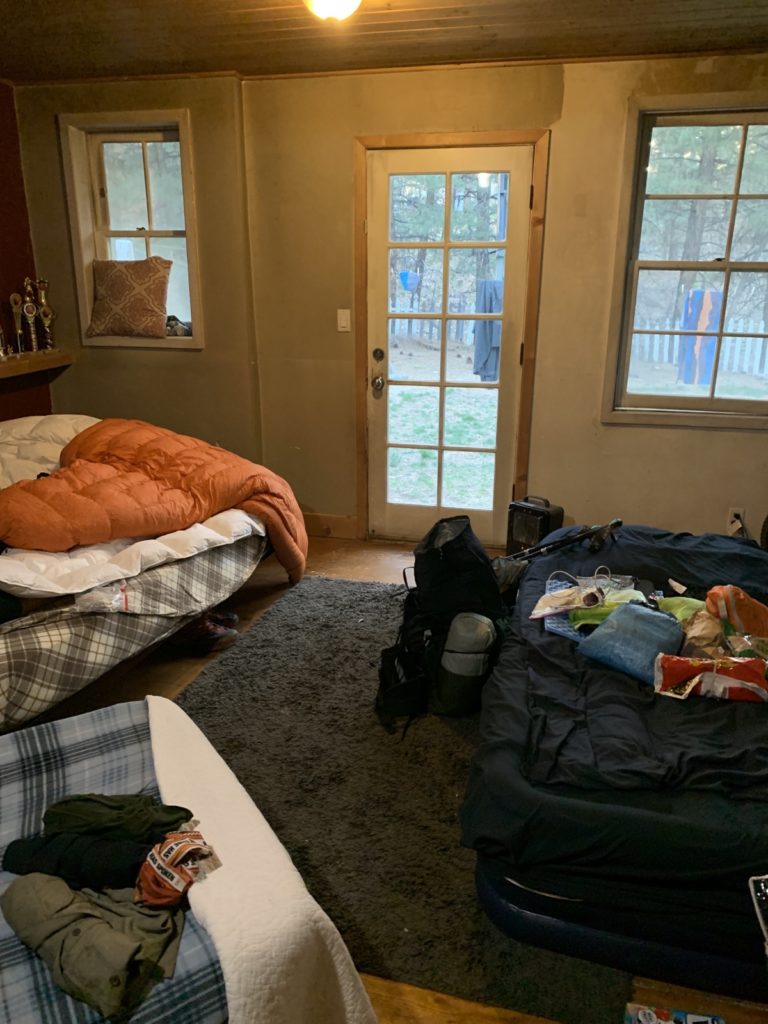 He also just turned on the heater here since Big Bear is still high and will go down to -1C tonight! Luckily the trail will loose elevation from here on and the nights should get better. My buddy Dave is near Mission Creek tonight before the big climb tomorrow … hopefully all goes well for him!