I can't believe it's already April 22! 18 days done, 17 or so to go (roughly). I was hoping to be in Kennedy Meadows by May 9 and home by May 10 but that will depend on flights, buses and Canada entry requirements! The plan is to get down to highway 395 from KM and make my way to Sue's in Tahoe. Then plan flights or trains from there.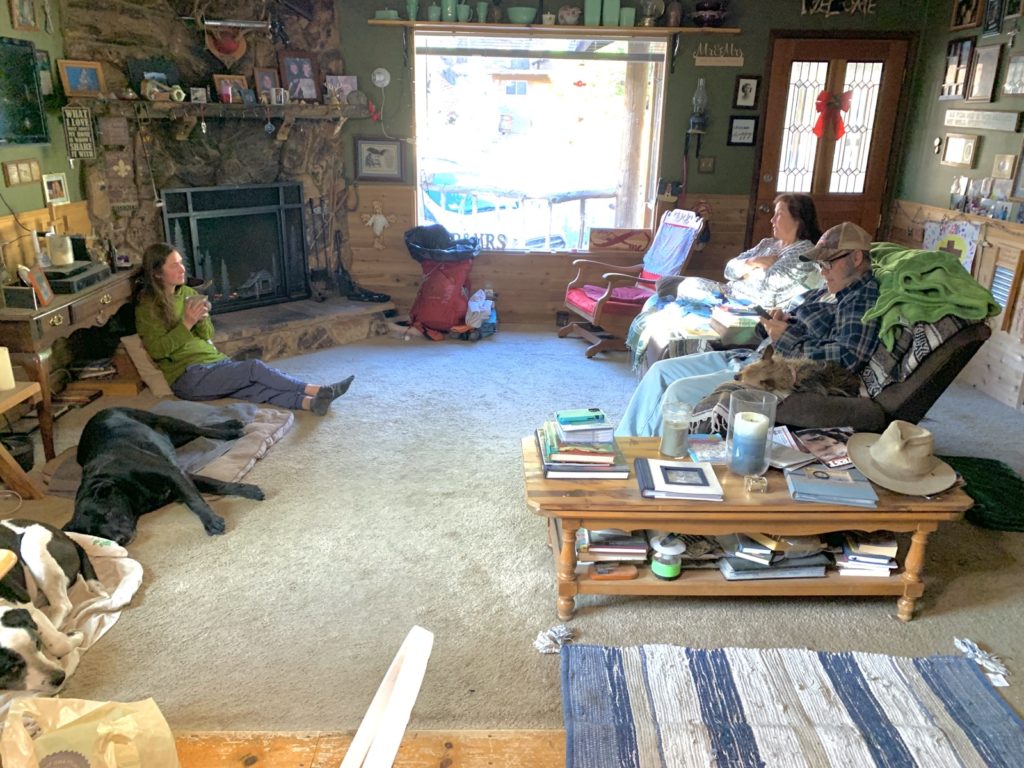 We had a relaxing morning at Jeff's! The fireplace was on as was the percolator coffee … as Jeff said: "Is there any other kind of coffee??" Kelsey, Michael, Andres and Nugget stayed here, and all but Nugget left today (to Three Points).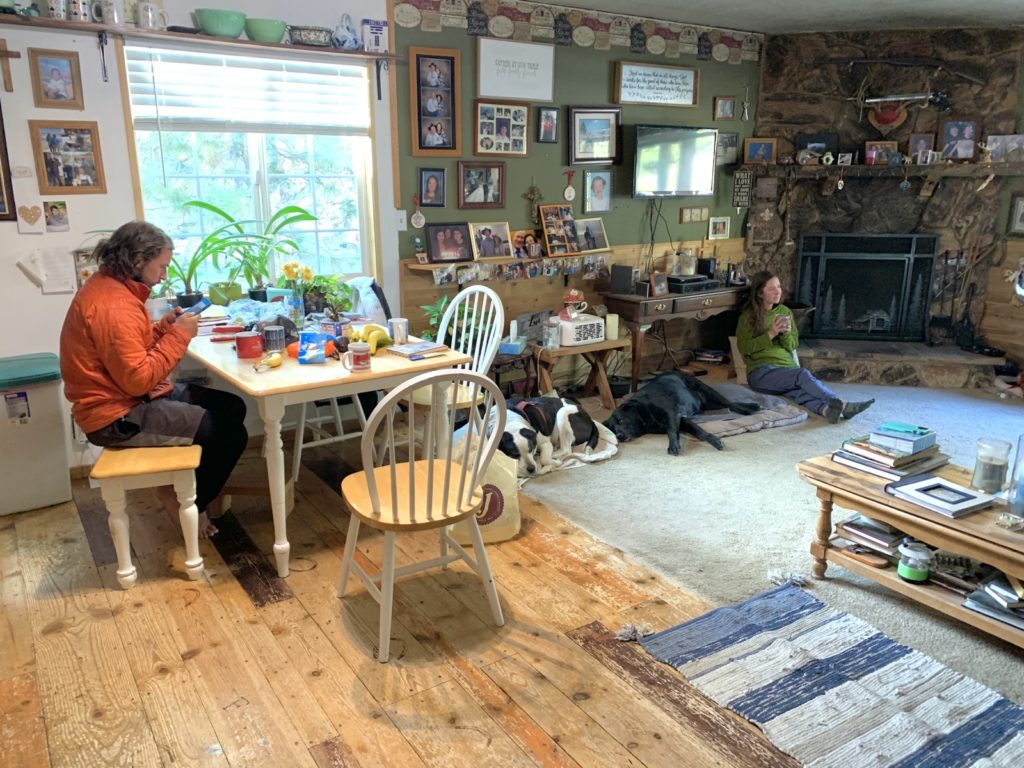 The upcoming section doesn't have any major uphills, the weather will be pleasant until Monday (by then we will be lower and shouldn't have to deal with cold nights) and the only thing to deal with is the wind! Bring it on 🙂
I was picked up by Carol around 11:45am (delayed from 11am). Everybody had left the house (to eat, to hike, to work) and I enjoyed the quiet. Sodium and Geo from Kansas were the other two hikers that Carol was driving today. After about 15 min we stopped at a Lions Club camp in the woods where Carol was applying for a job and stopped for an interview. Wr stayed by the car and chatted.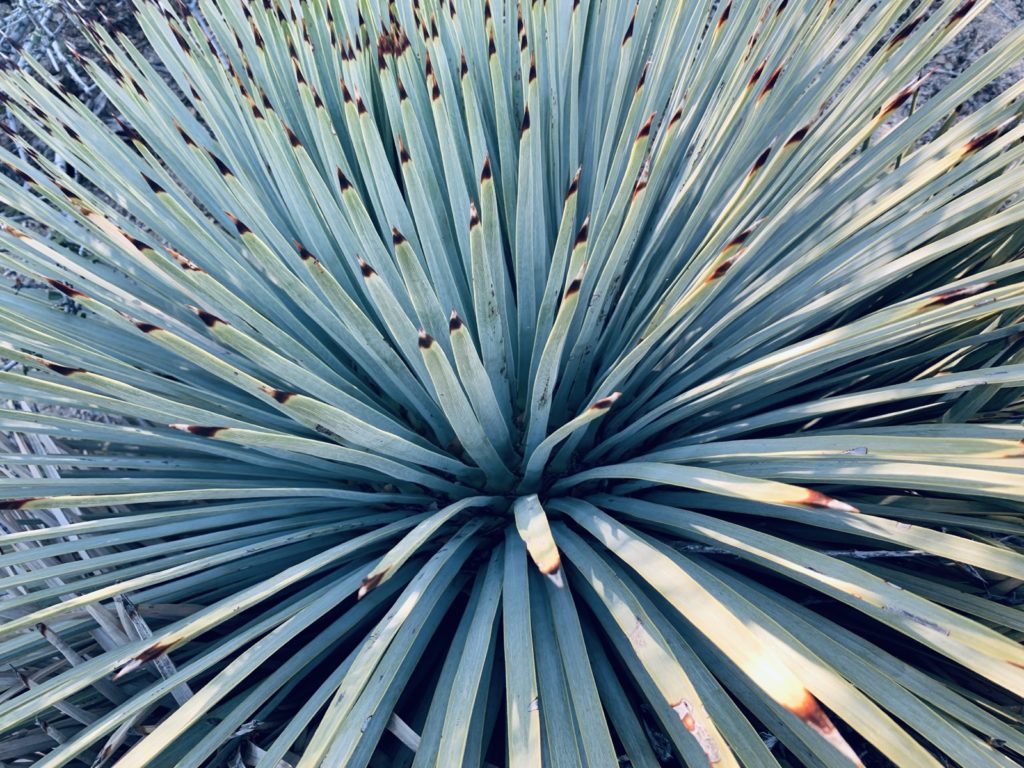 I had thought that we would drive Highway 2 and climb into the mountains on our way to Three Point. Alas, Mikey was right: that highway is still partially closed due to the fire last year. So eventually Carol turned towards the desert, we drove through Palmdale and then back up into the mountains, the long way around (took almost 3 hours!). Suddenly I thought I was in New Zealand, with steep dark green ravines, mist and fog and a very windy highway!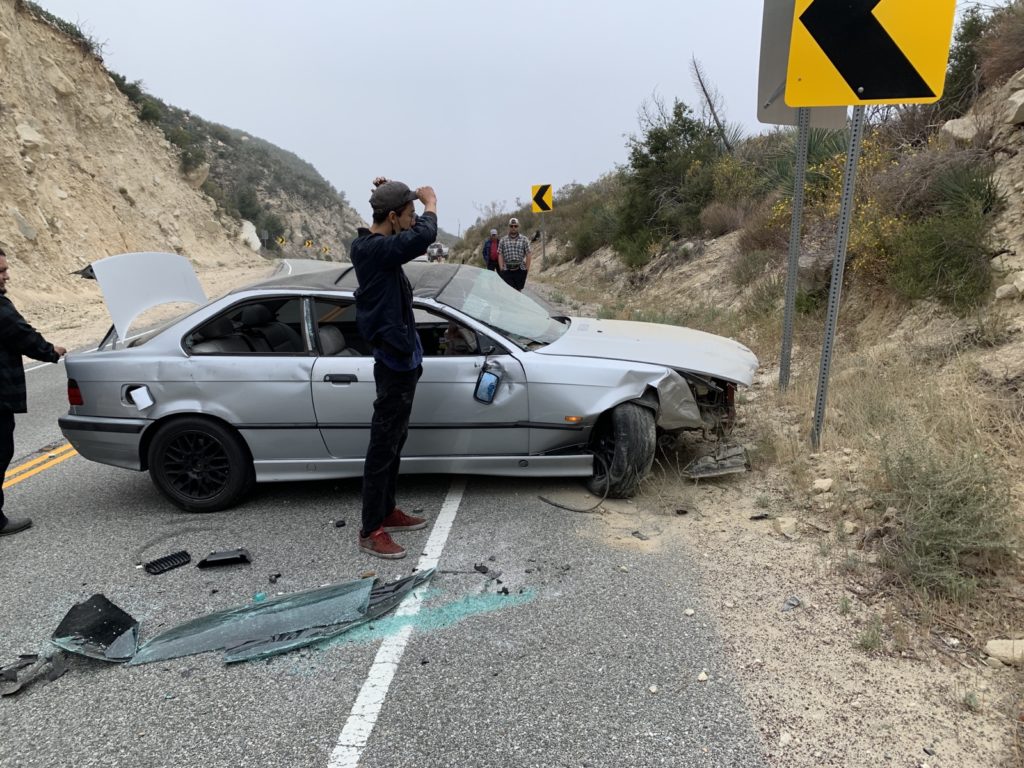 Then we came across this guy who had just flipped his car a minute before we got there! He seemed alright but his car was so so damaged, all the parts and contents of his car on the road. With 3 other guys we tried to move it off the road but that didn't work. I was busy slowing down traffic. They tried jacking up the car etc but no luck. There was no cell reception either. Eventually we said we couldn't do more for him but just as we left a work crew pulled up and got out. I hope they helped him and I also hope he got checked out in a hospital … we think he was in shock.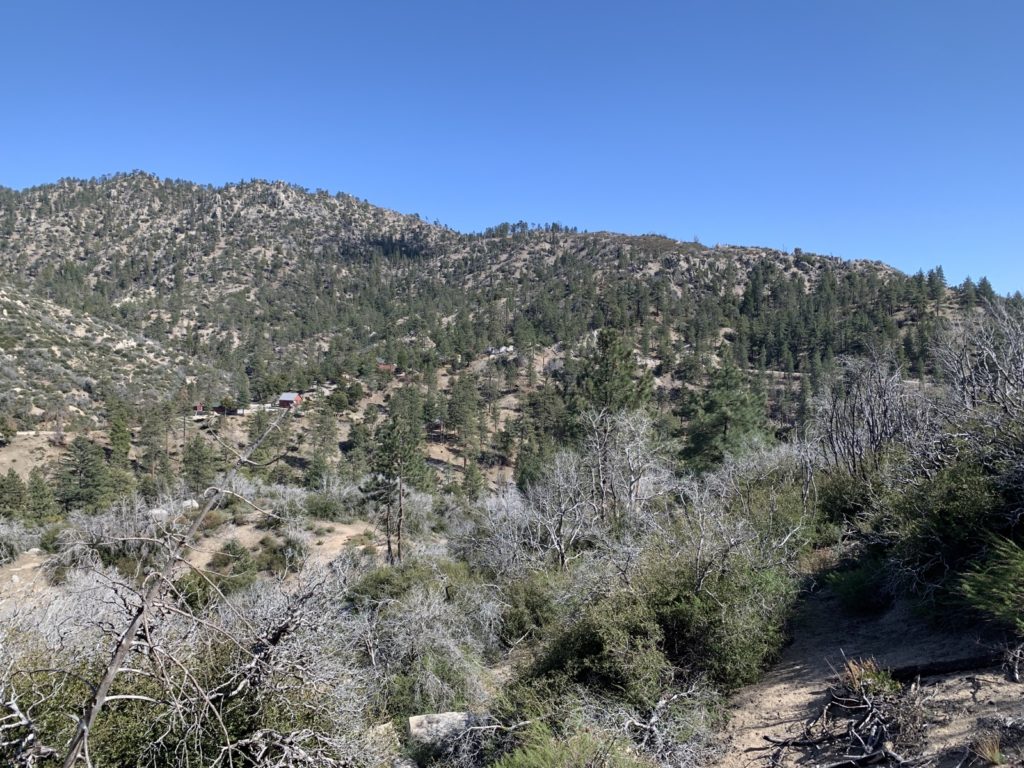 Many windy turns later Carol dropped us at Three Point. I know now why they don't recommend hiking this highway around the fire closure … definitely not safe.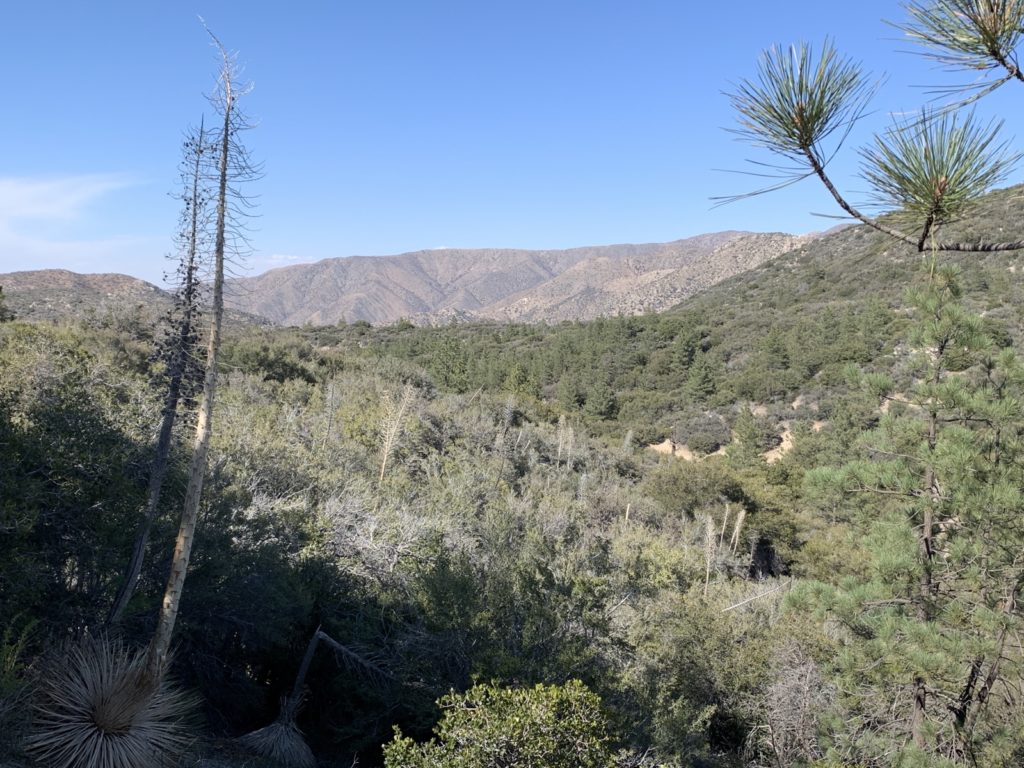 The three of us started hiking but I lost Sodium and Geo soon. Nice scenery, nothing steep on the trail but some trees down and lots of unstable sand. My leg and back were fine!
I made it the planned 8 miles to the first water source (a spring), filled up and walked another 0.7 miles to a recommended campsite. It's on top of a climb but has some nice trees. At least 5 other tents are spread out here. There's a nice view down to Palmdale but I got here close to dark and was only just able to finish the tent setup and munching some food. Now the moon is shining super bright!!!