Monster day! Not on purpose but by necessity. First a somewhat easy 7 miles to the Mill Creek Fire Station (where there are tables, water, a toilet and garbage can), then another 13 miles to the next water source to fill up for the night, then 1.3 miles to the next "good" campsite, which turned out to be undesirable. And then finally the push to the North Fork Ranger station to camp (the ranger provides water and there's a bathroom). 24.3 miles total. Not what I wanted or needed but it's a good camp and there are a few other hikers around (Hollywood, Evergreen and his GF etc). Everybody is pushing to get to the Acton KOA tomorrow; many have packages waiting there.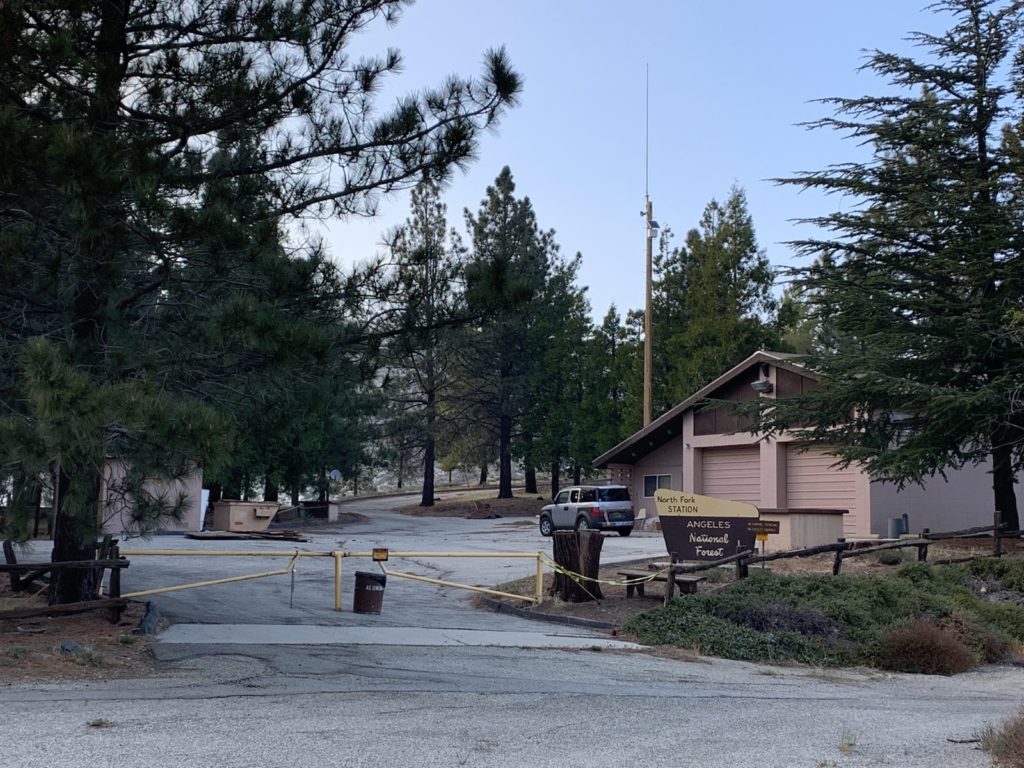 After a cool but manageable night on the ridge, I woke up to a great sunrise!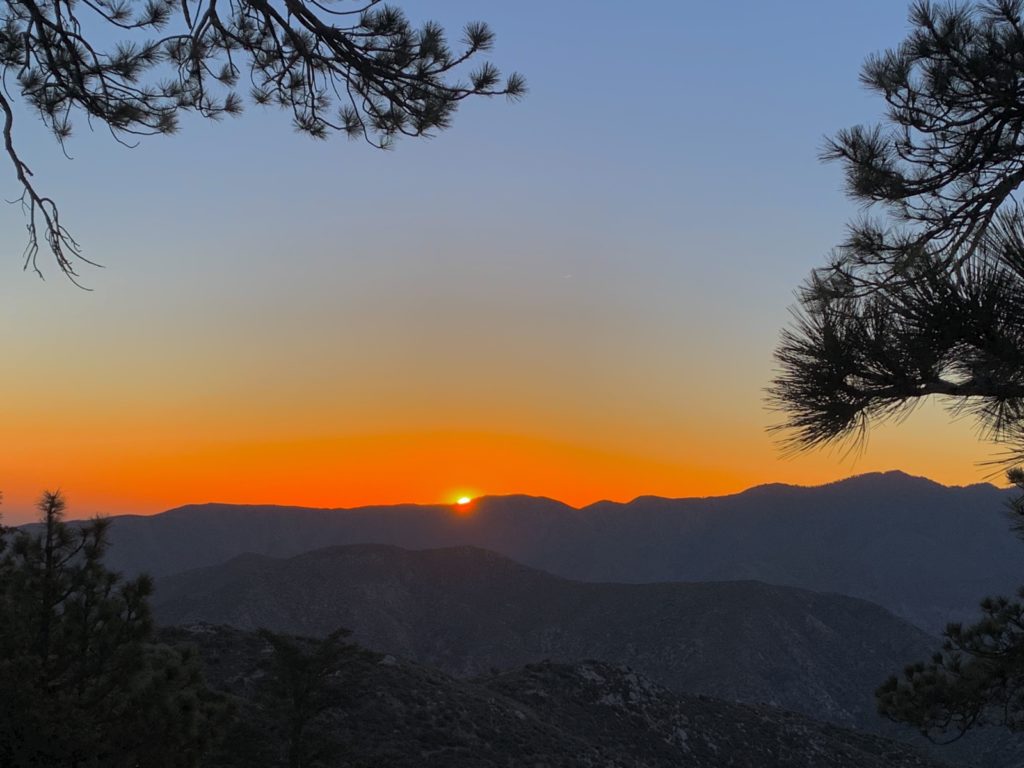 The sun reached my tent before 6:30am!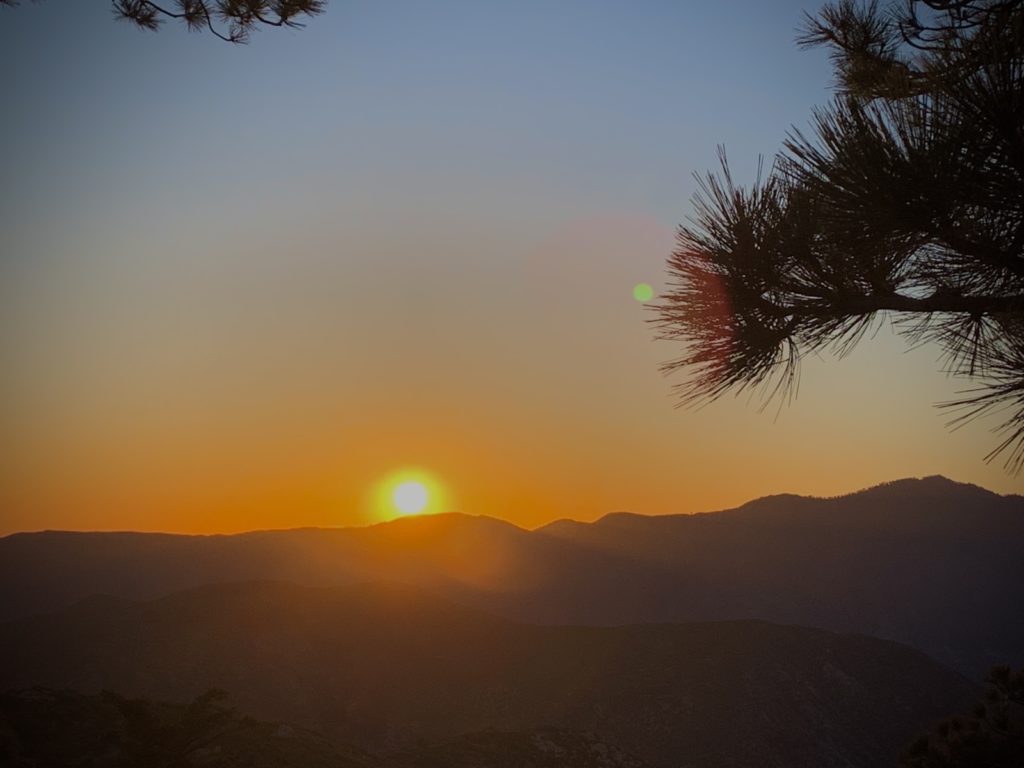 Really enjoyed the camping amongst the pine trees.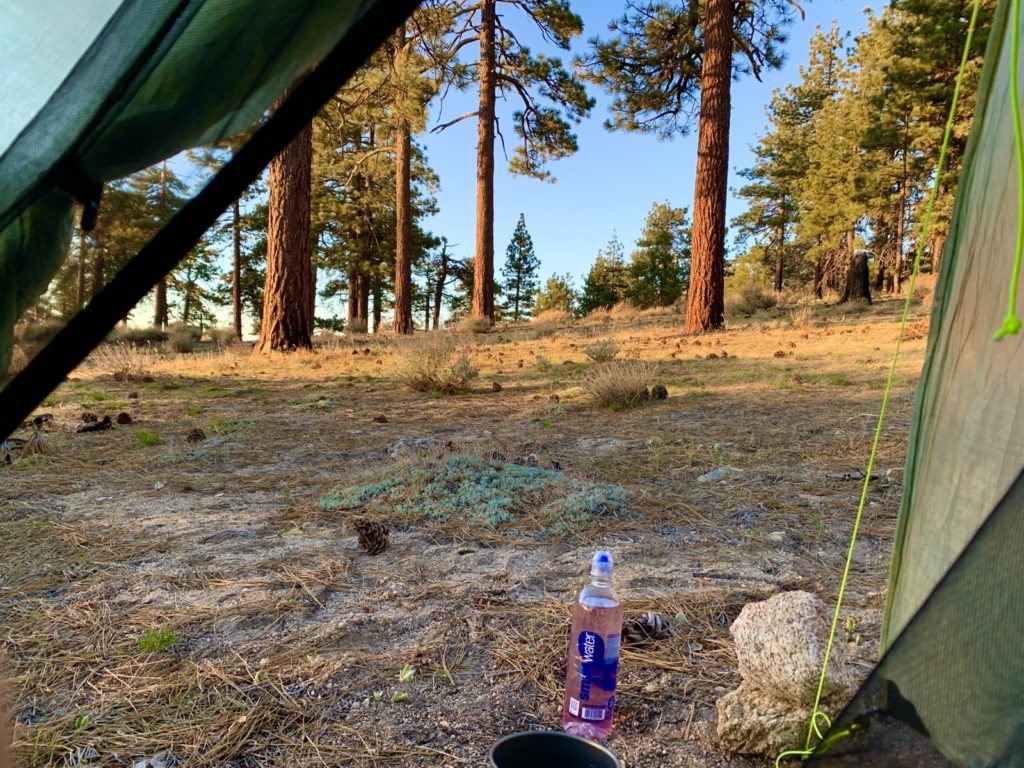 On the way to the fire station, we had great views towards Palmdale.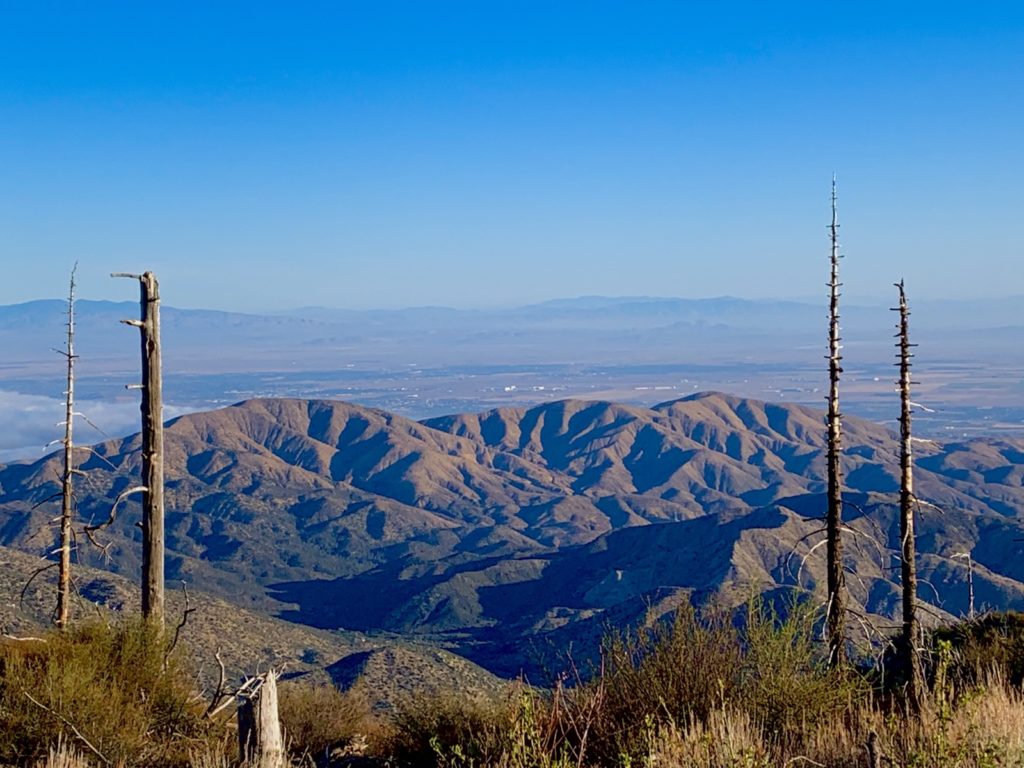 That continued until we had descended from 6700ft to below 5000ft.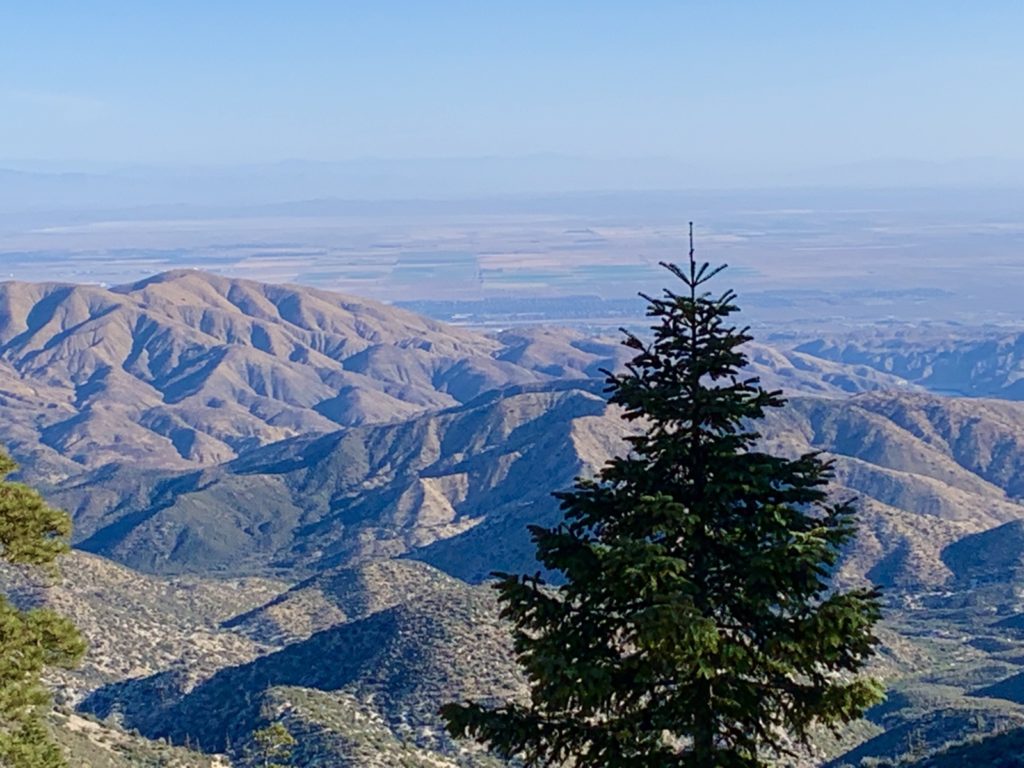 It was still cool and the 7 miles flew by.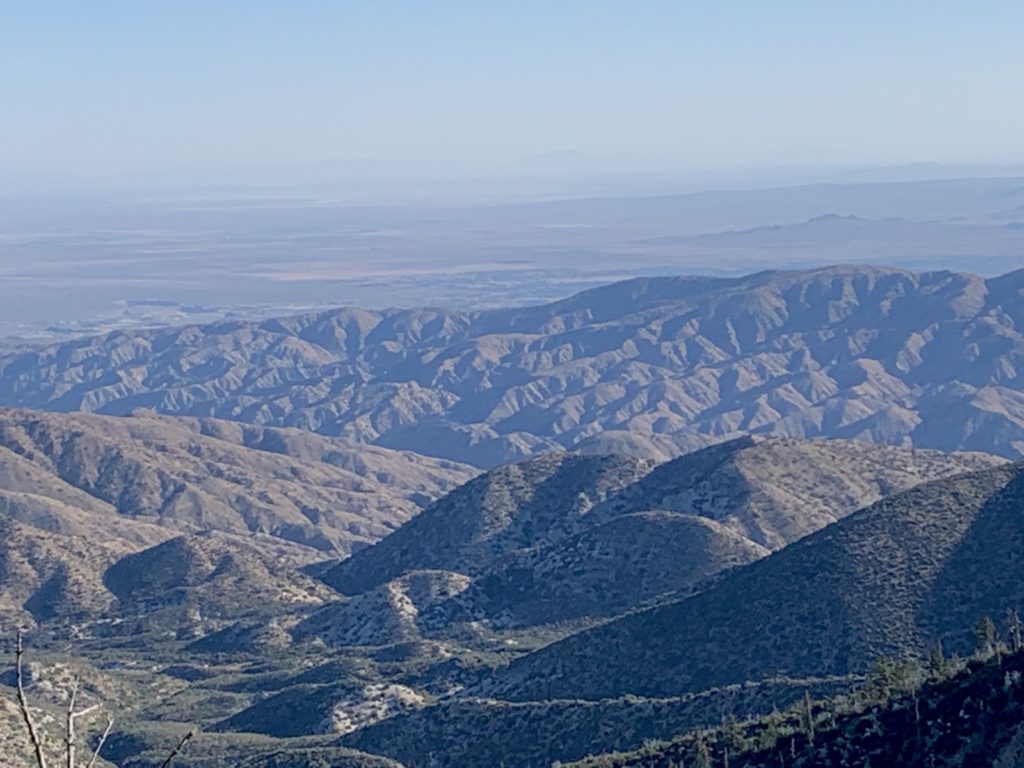 Looking back, you can see our last campsite up on the ridge where the trees are!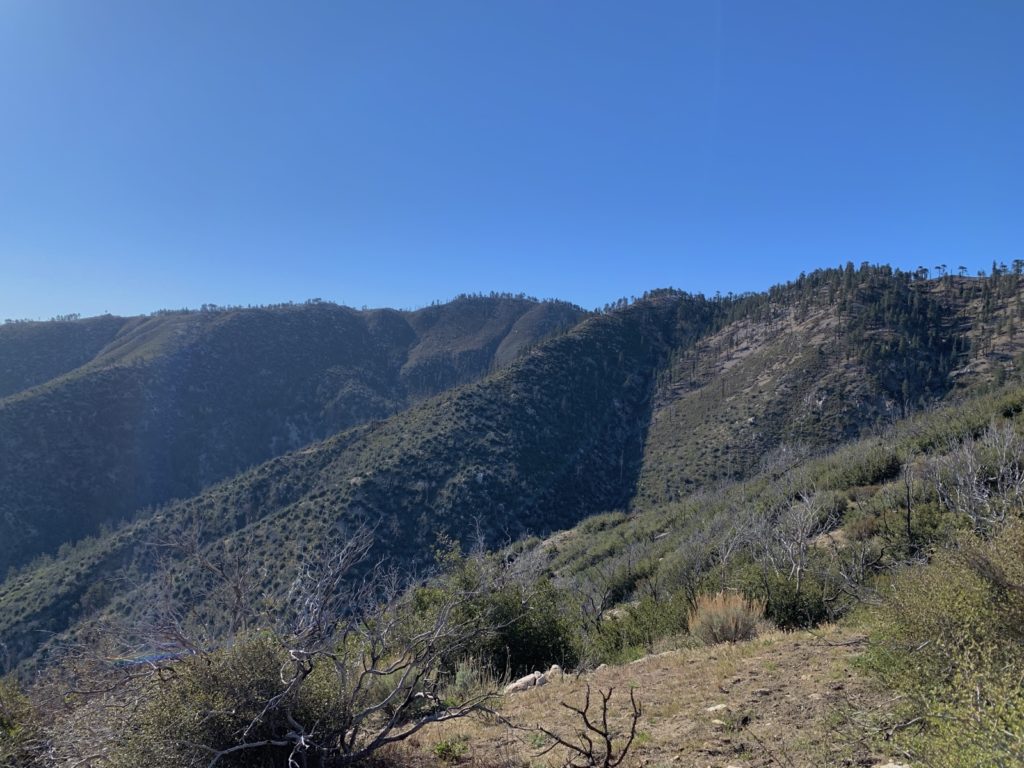 I took a nice break at the fire station, hanging out with two other hikers.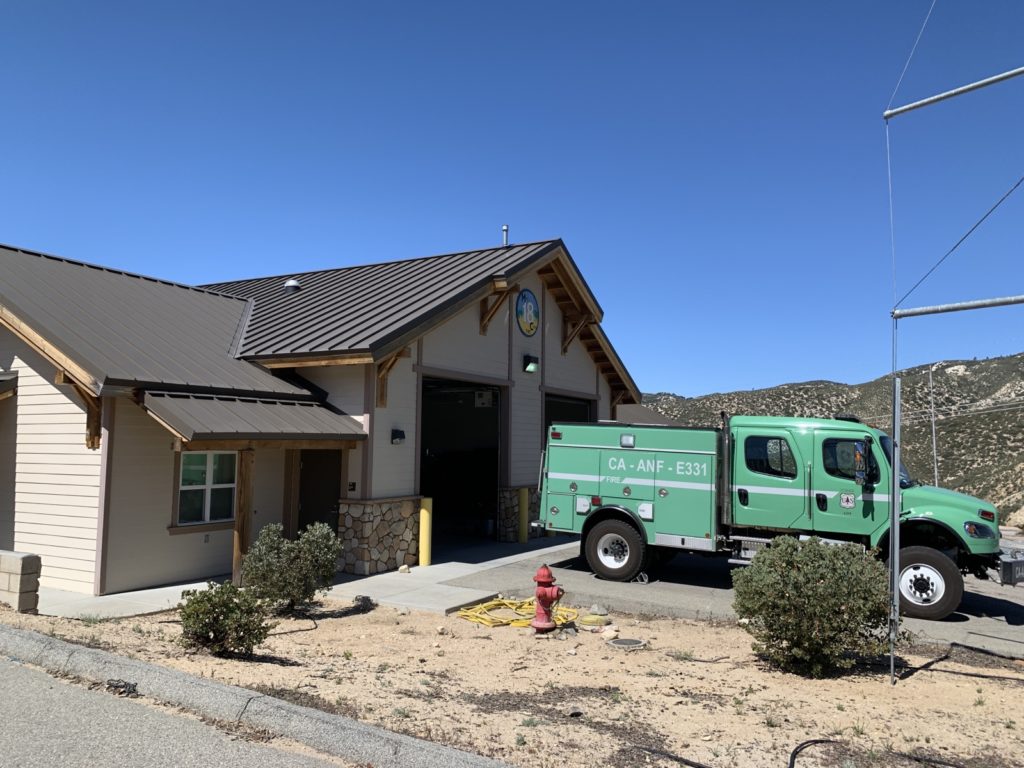 Then we climbed another ridge on the other side of the Angeles Forest Highway … I could see from above where we drove yesterday!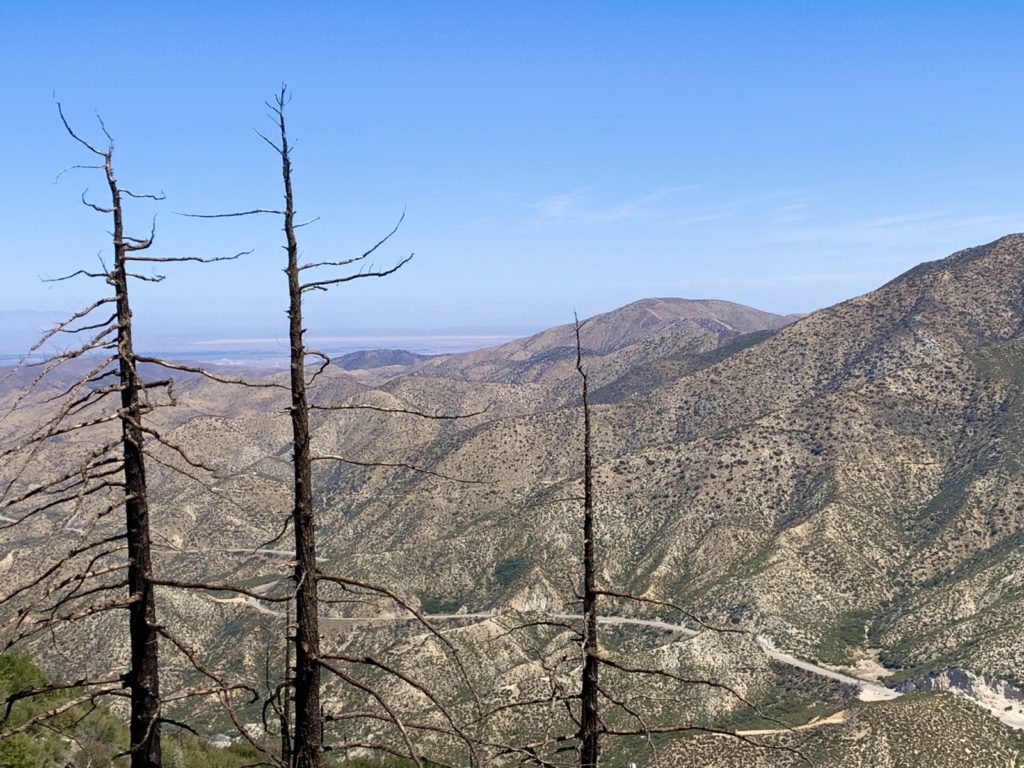 I think we were back up to at least 6000ft again or more. The trail wasn't much fun … overgrown in a burn area and still loose and unstable. There was a warning to watch for Poodle Dog Bush which grows in burn areas.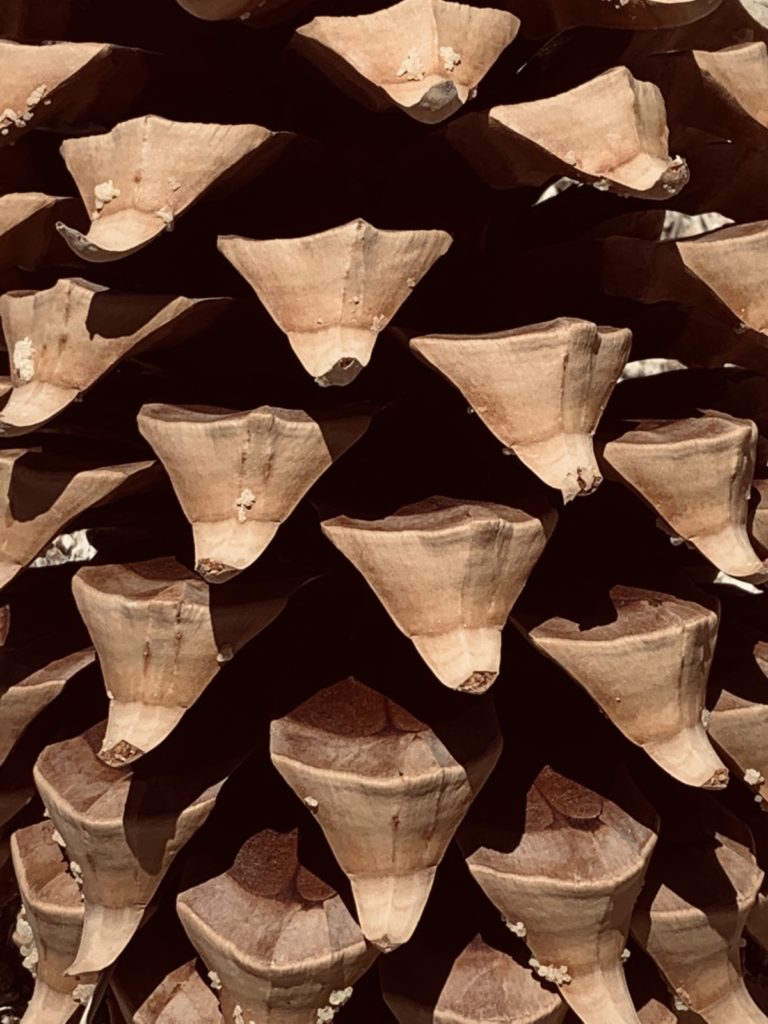 It was 13 miles to the next water source, a tiny spring that looked dry until you climbed up the ravine a bit.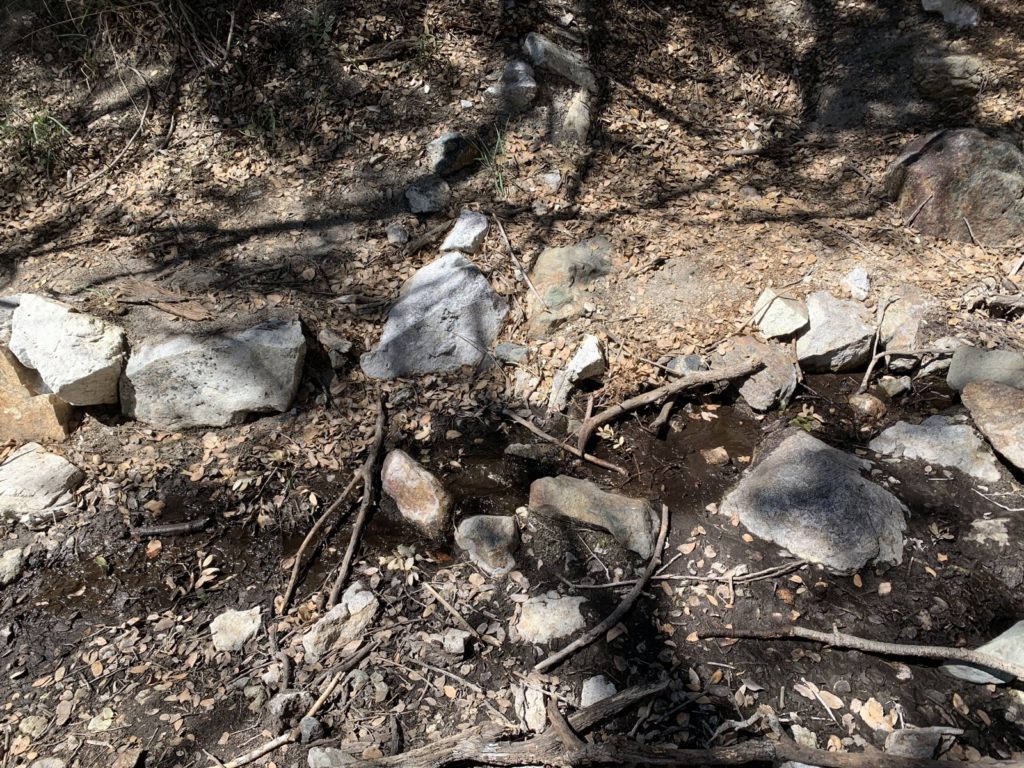 I filled all my water and carried the heavy pack to the next campsite which I then abandoned and committed to another 3 miles. I'm determined to take it easy tomorrow morning and take my time getting ready … it's only 8 miles to Acton KOA and 18 miles to Agua Dulce!