The early start wasn't a problem … I was awake already for the 4:20am alarm. I packed up the backpack and left my Motel 6 home.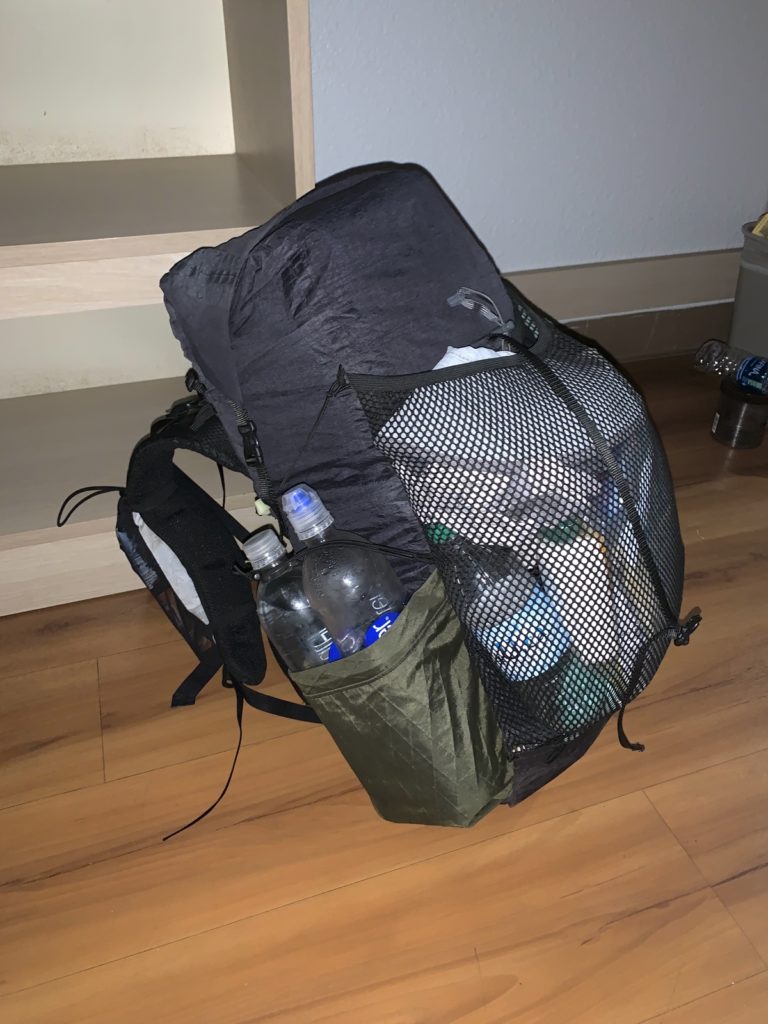 It was a 1.2 mile walk to the bus stop, where the Kern Transit bus left at 6:01am. Interesting things to see early in the morning!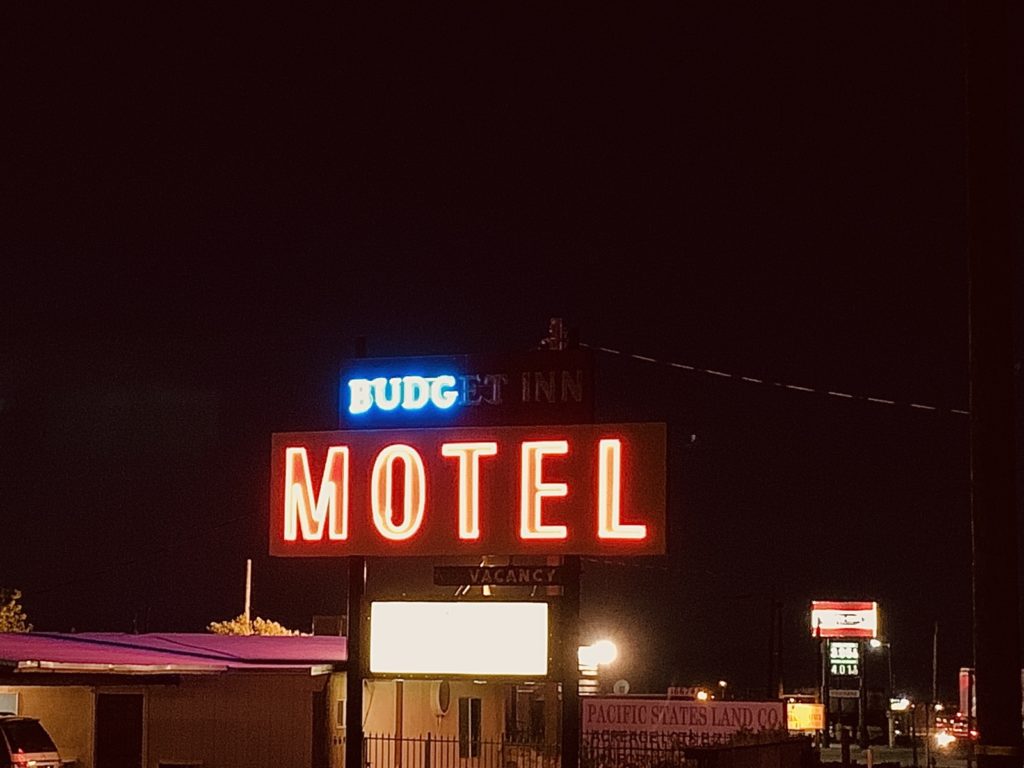 It is difficult to take a picture of the wind turbine lights when it's that dark so this is my best shot!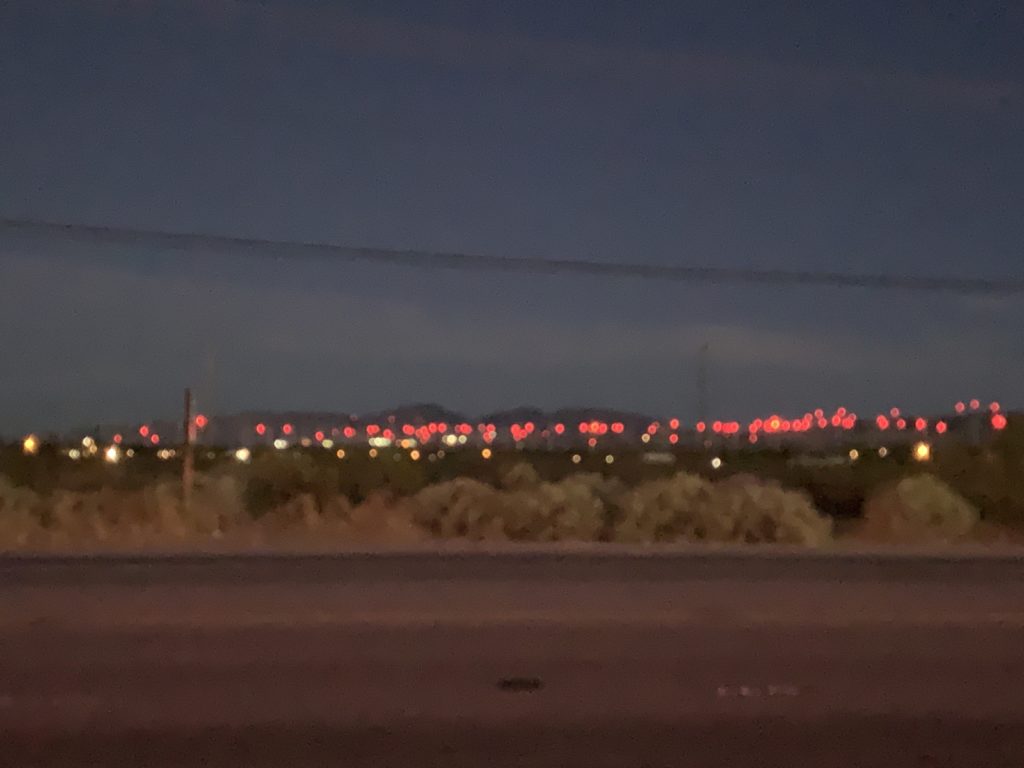 The sunrise was very pretty though!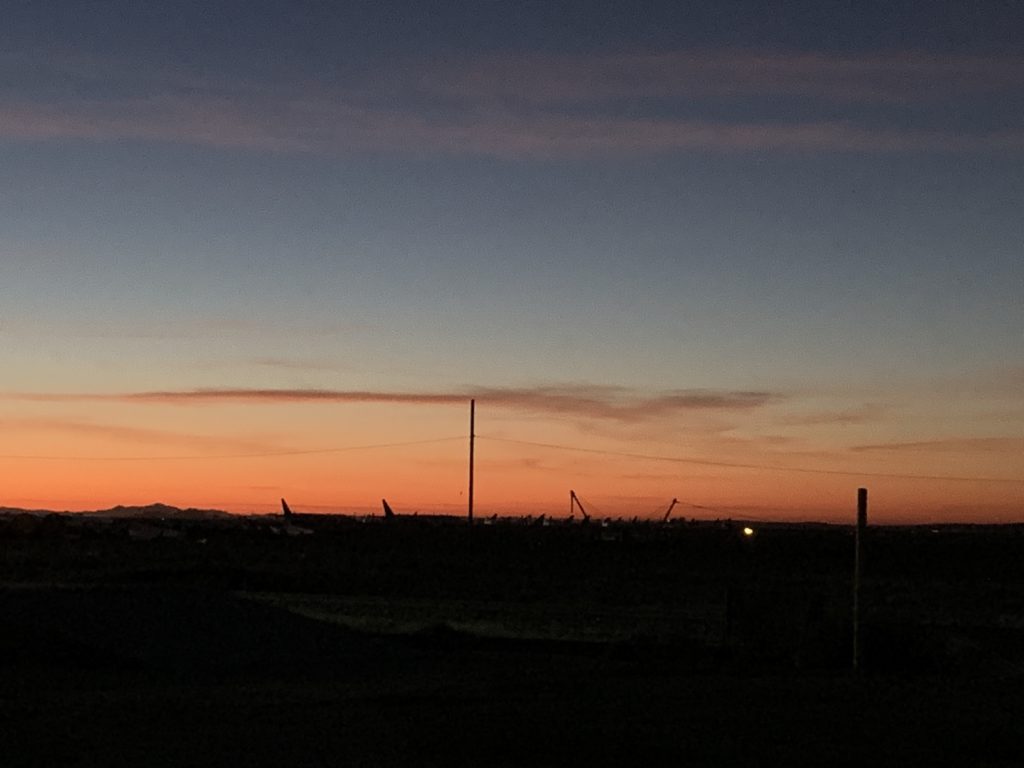 The bus dropped me at Highway 58 where the trail crosses (nobody hikes the extra 6 miles through the wind farm from the trailhead!). We started with a big uphill (3800 to 6200ft) and had great views of the highway, the desert and all we hiked before!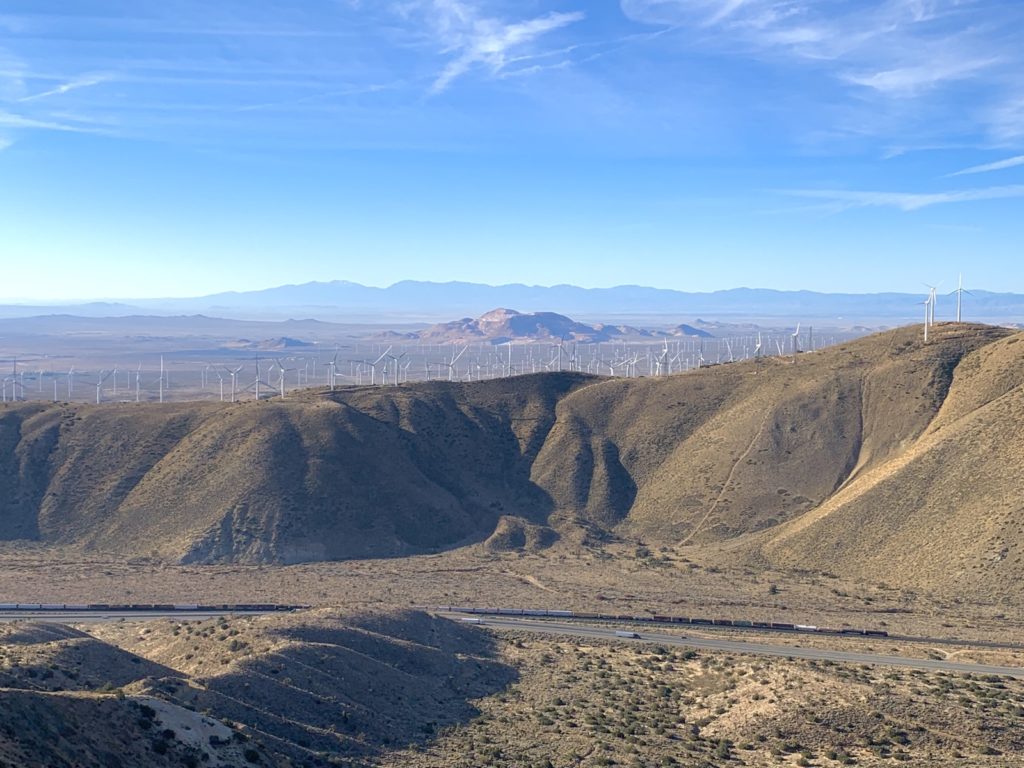 It was still cool with a light breeze … no strong winds today. The scenery definitely got more interesting as well. We have some trees and it feels like we are back in the mountains. There were many nice protected camp sites along the way today.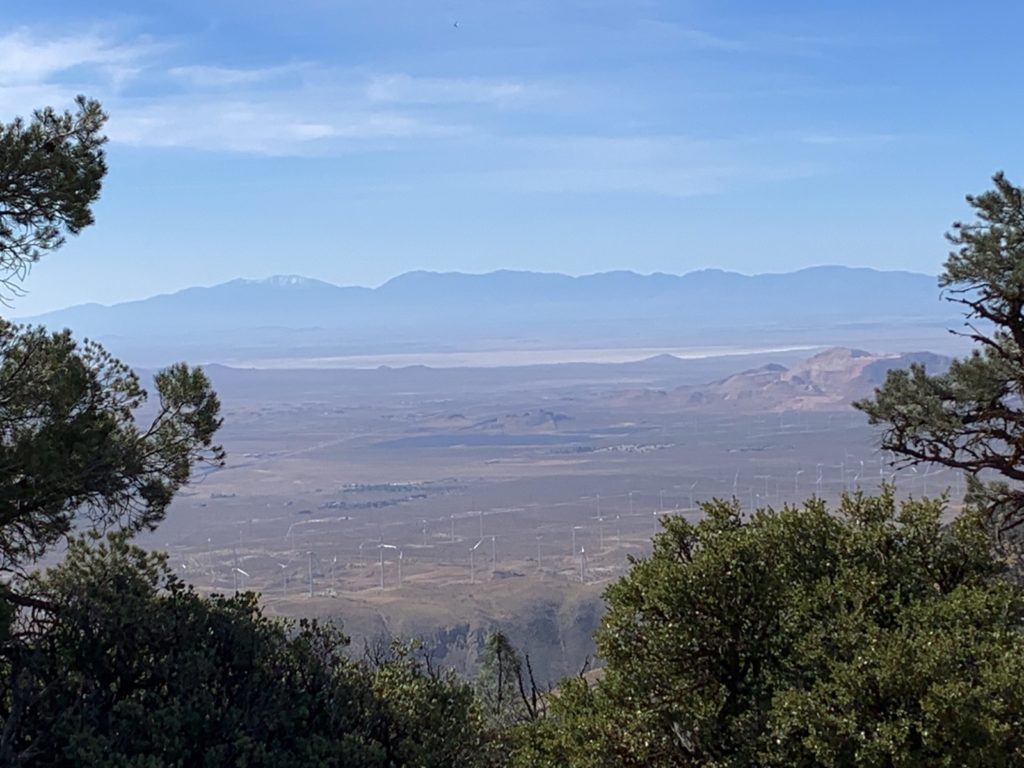 Even the lizards look different now! So far we have only see skinny black ones that run super fast. This guy is plump and slow! First I thought it's a toad …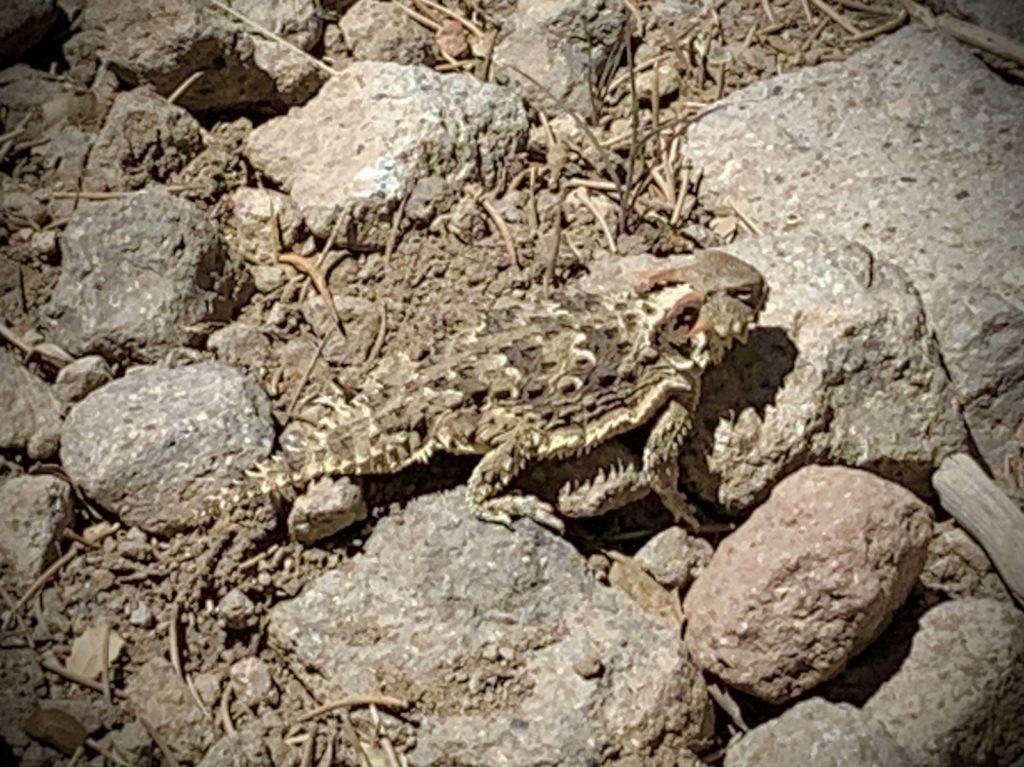 It definitely got hot today, as predicted. In the afternoon the air felt like an oven and there was very little wind. We had 17 miles to the first water source which is only a trickle and will probably dry out soon. About 7-8 of us eventually sat there in the shade and rehydrated.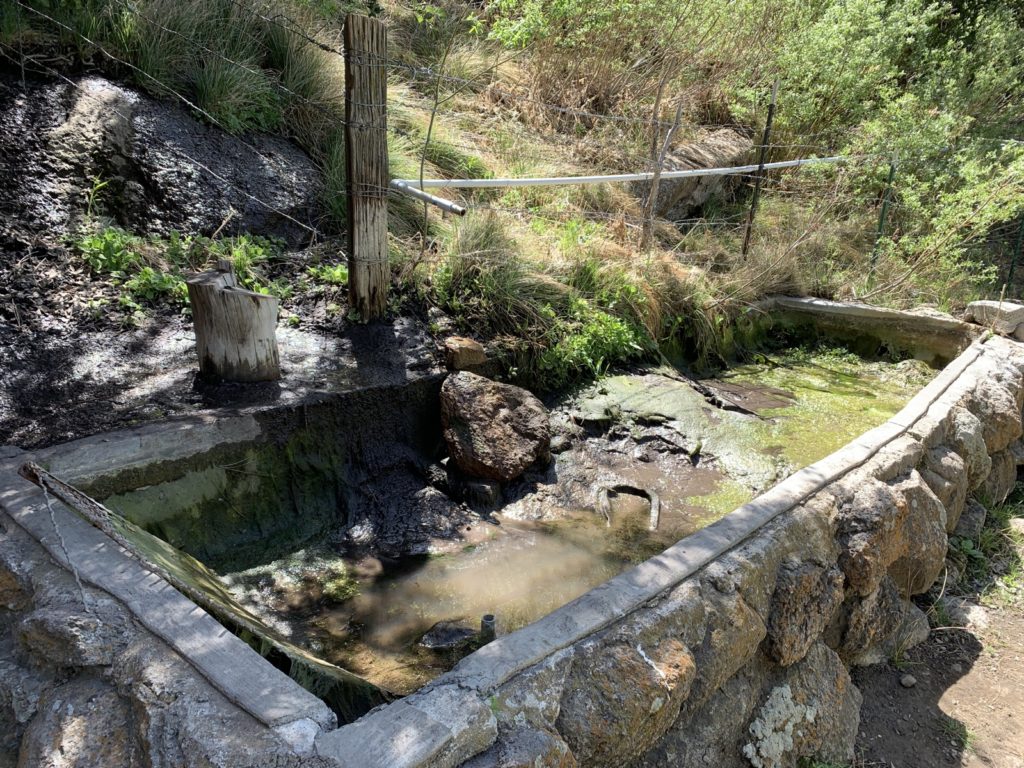 Pause and I decided to do another 4 miles to a recommended campsite while some of the others did another 10 miles! They passed through here a little while ago. Nugget who I last saw at Jeff's house in Wrightwood is here too.
Unfortunately the pretty mountains are being torn up all around us with heavy machinery to build … yes you guessed it … another wind farm. I wish they would leave those in the desert …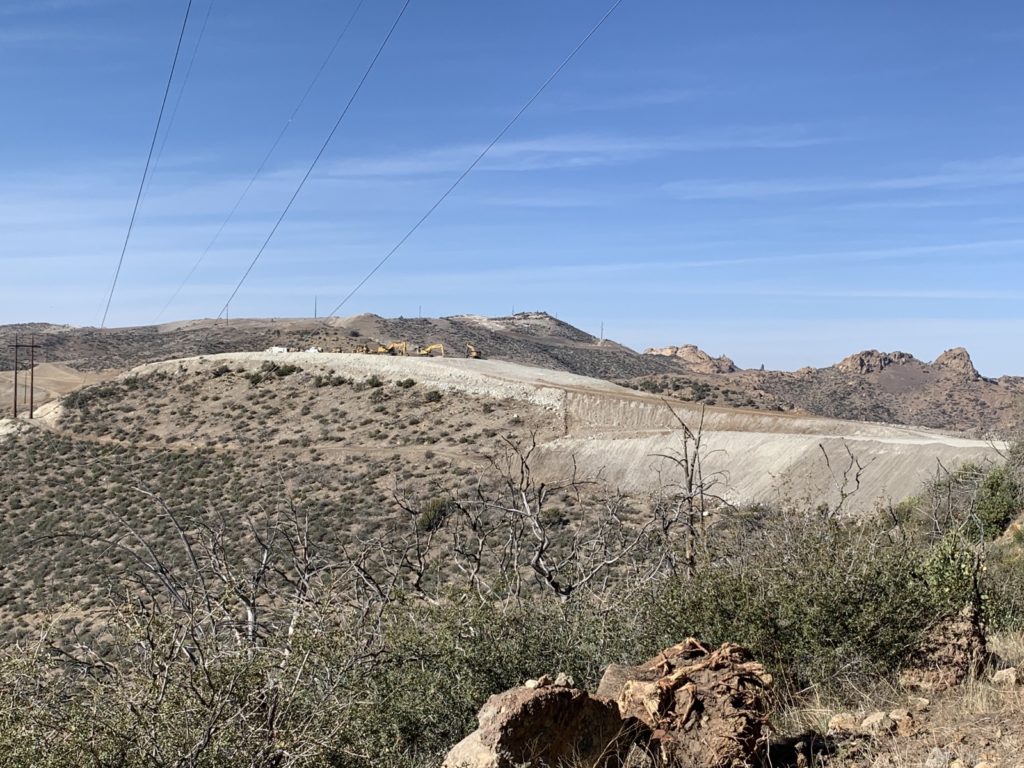 In some sections where they created wide new roads above the trail huge boulders have tumbled down onto the trail. Good thing it wasn't today!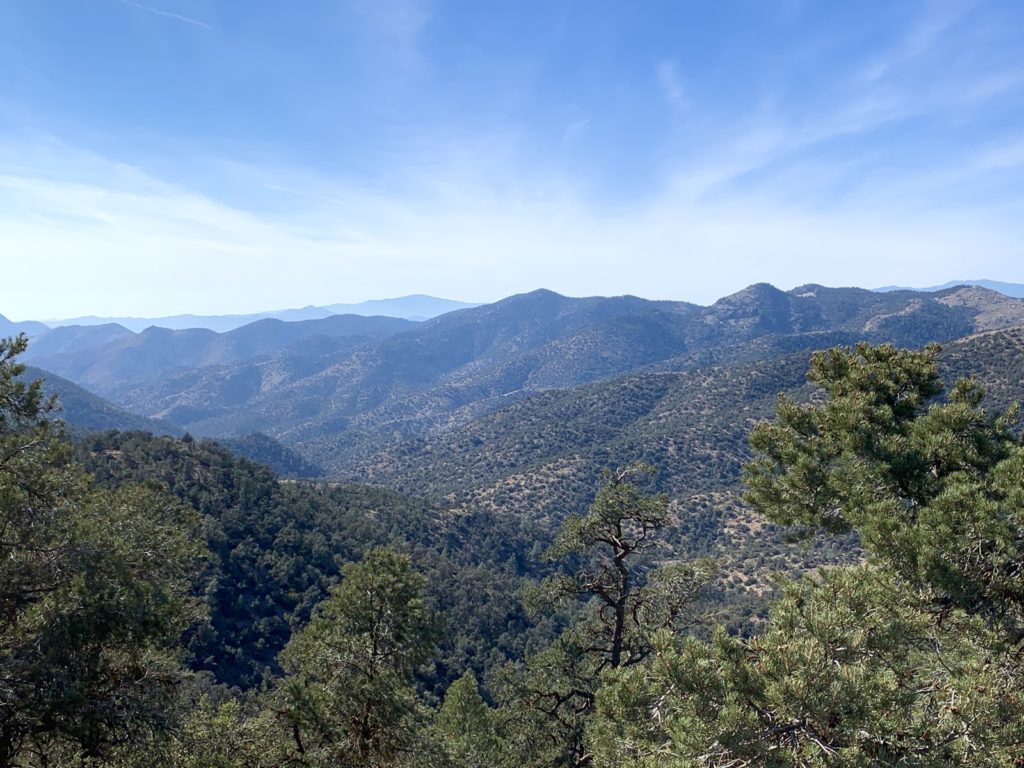 Carrying the full water load for 4 miles in the heat wasn't easy. And the water still has to last another 15 miles in the morning to the next source! Hoping to get an early start …