Wow, it's May already! That means I don't have a lot of time left on trail! Time just flies!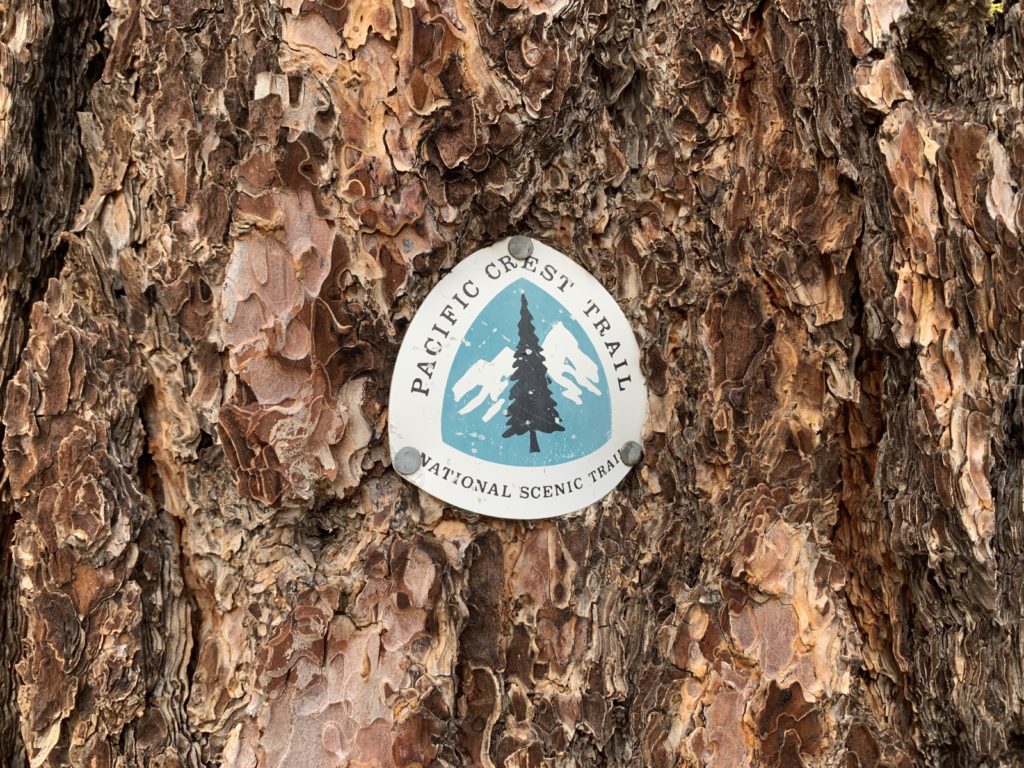 We all got up early, wanting to avoid the heat we dealt with on yesterday's uphill. Pause and Nugget left before me. It turned out to be a somewhat overcast day, at least until midday. Temperatures were pleasant but whenever we hit a dirt road and the trail followed that road, it was straight up amd hot and exposed! Overall we climbed 4500ft today, with 3000ft descent and 22 miles distance. Not bad!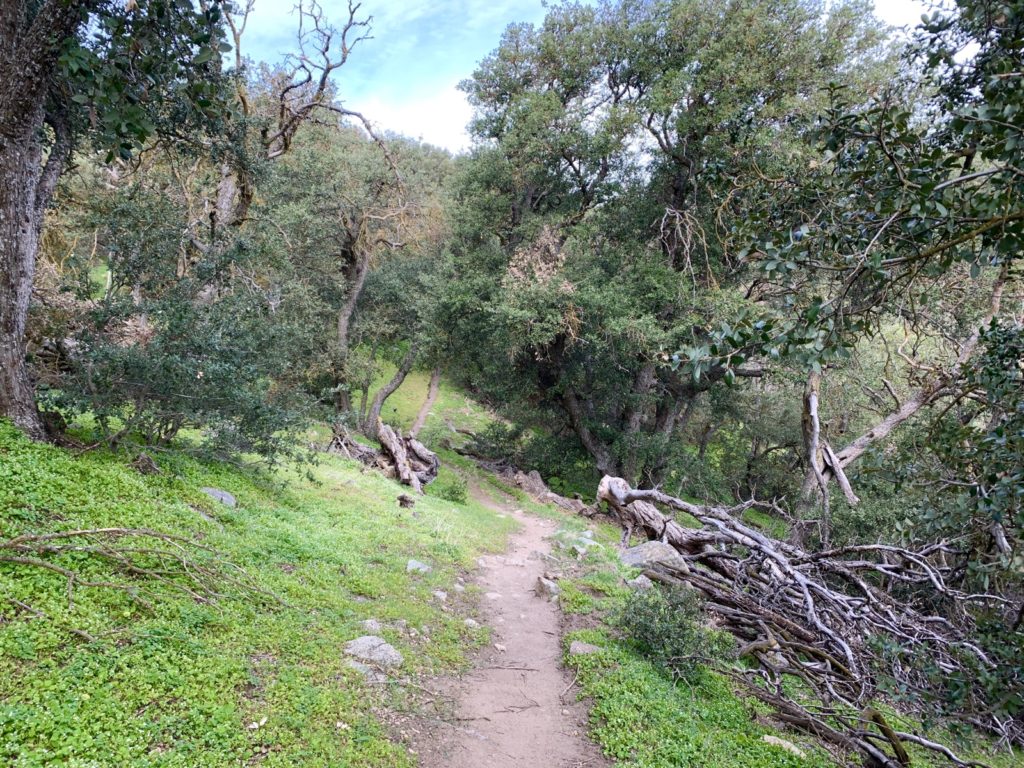 What did slow us down though today was the many many blowdowns! I'm not sure whether the area burned or the strong winds cause this but it sure is annoying to climb around and over so many times!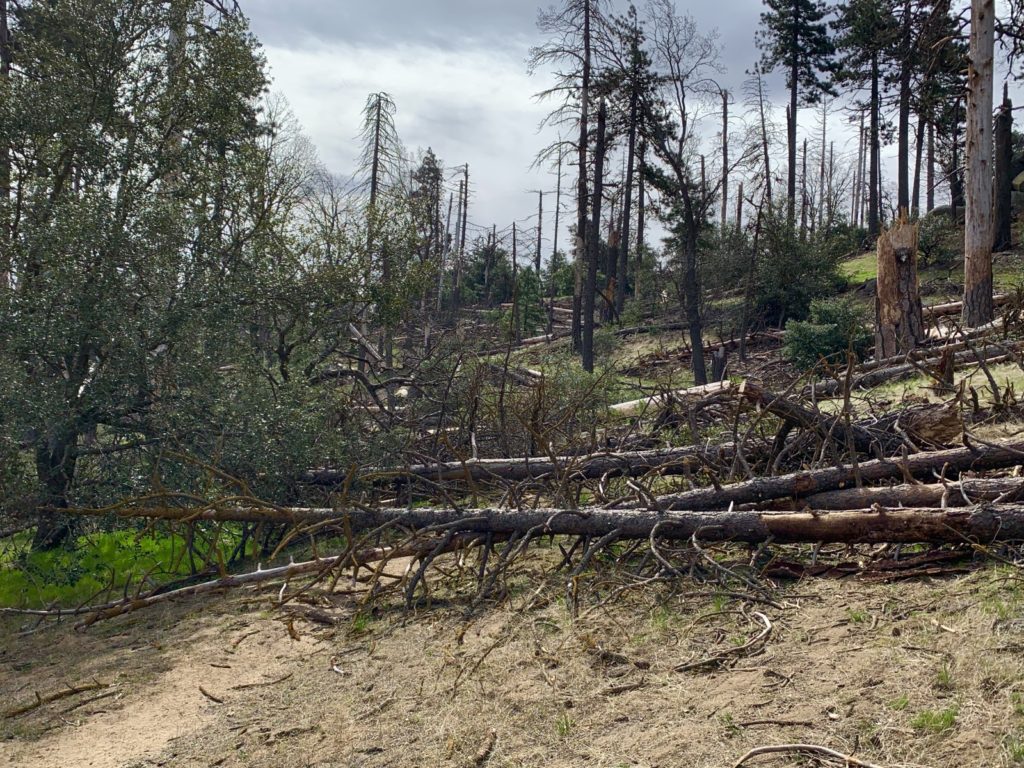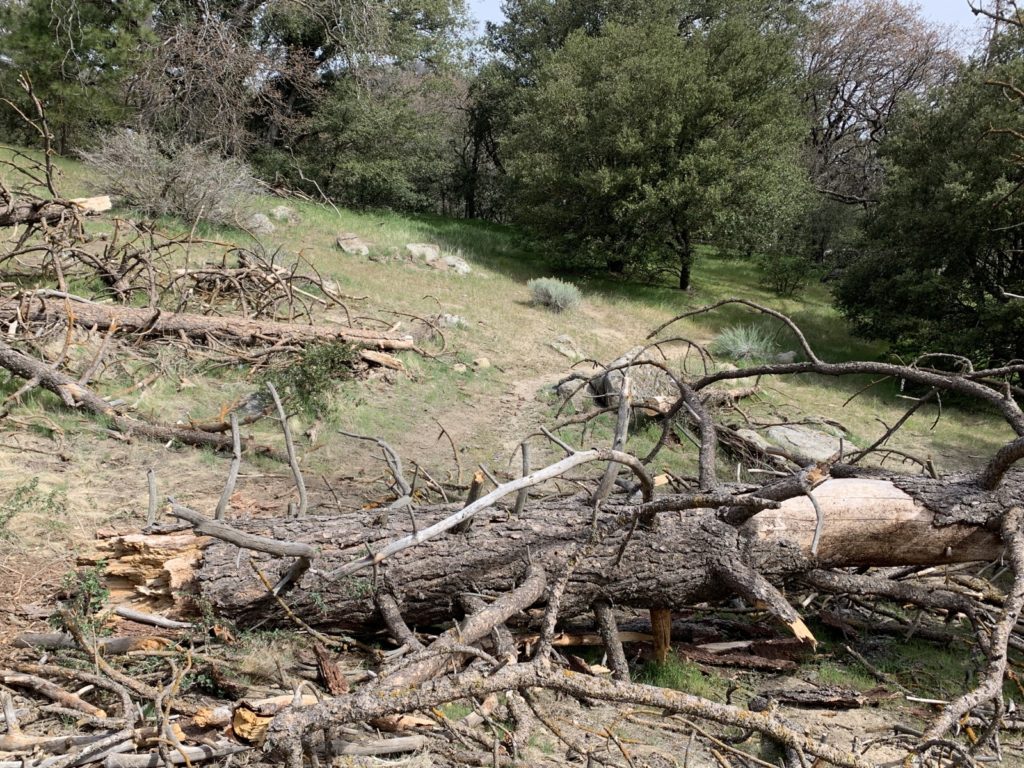 We had 15 miles to get to the first water source and I got there around 12pm (left camp at 6:20am). Pause came a bit later and Cow Bell was cooking and then left just before me. The water was slightly coloured and a bit sandy but tastes good!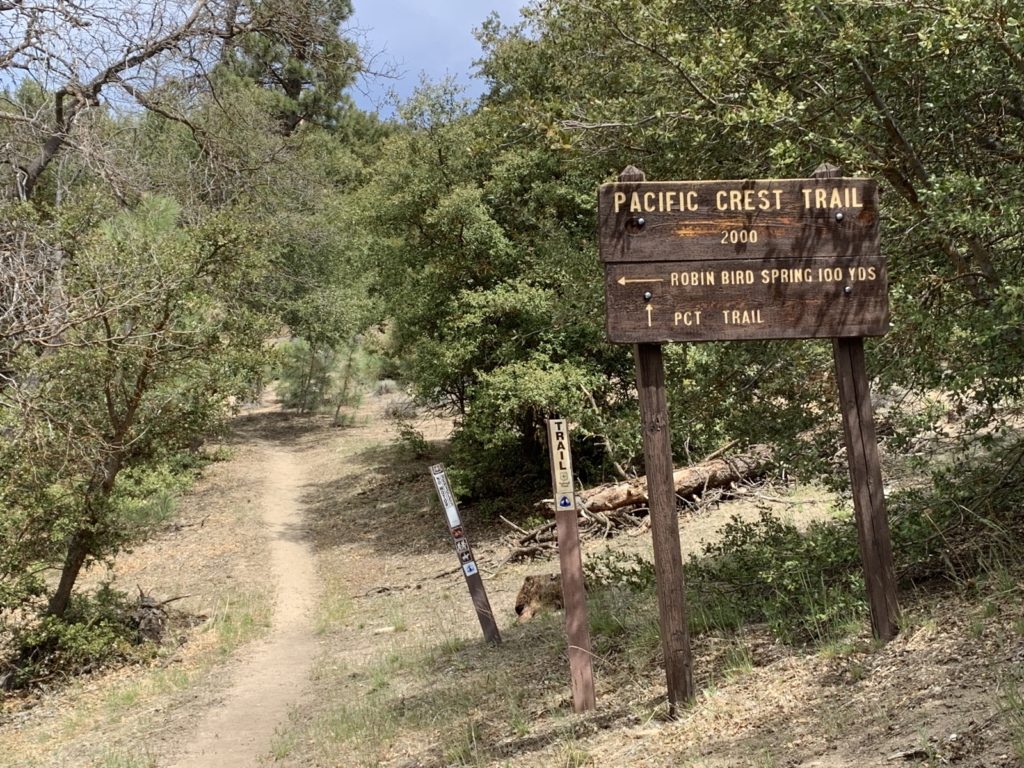 After that we only had 6.8 miles to camp (a campground with a spring). About a mile before the camp access, I met a lady on trail who was clearly not hiking. She said her husband was doing sections with his horse and he should be arriving soon. She pointed to her parked truck and horse trailer a bit off the trail where the dirt road made the trail accessible. And then the magic words: "Do you want some ice cream?" YES! Of course! We walked to her trailer and her grandson got me ice cream. As we walked back down to the trail I had a second one (how could I resist!). She took one for the next hiker as well so Greenman was also lucky! Thanks Theresa!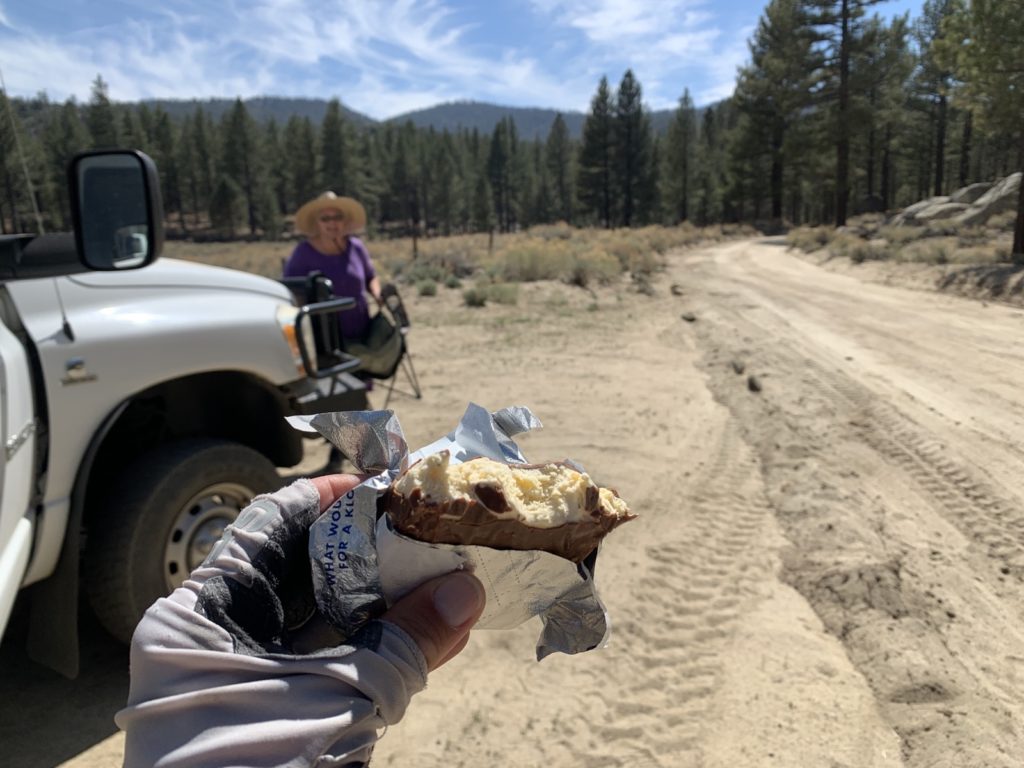 Then I moved on to the camp. Pause arrived later, Greenman and his friends left the spring to hike further. Cow Bell is camped here too. Lots of dirt bikes were just leaving as we got here (down at the camp; we are camped near the spring). It's a great water source, clear and flowing well. I even got to rinse my sweaty shirt!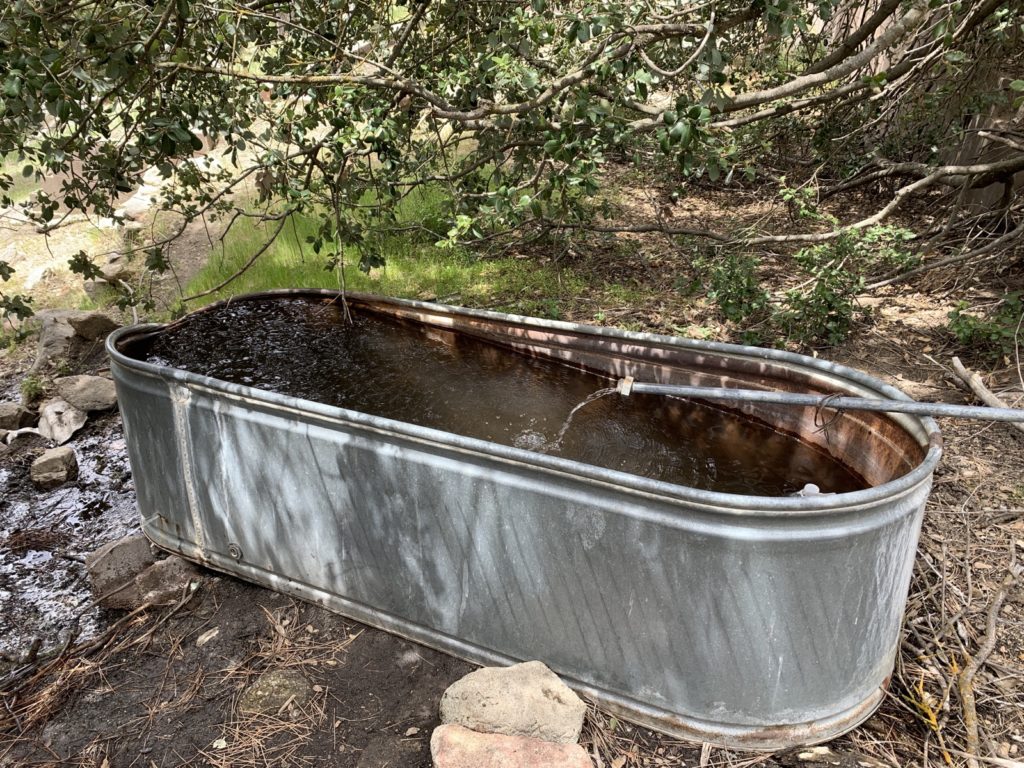 Tomorrow, due to water planning, will be another 20+ mile day but it should have less uphill, more exposure and hopefully some water left in the caches (there are no natural water sources). Since some asked: I have had no side effects to the vaccine besides the arm soreness that is typical (but almost gone already).
The body is feeling good and recovers well overnight (always taking turmeric every night). The skin on my legs has been a bit irritated from all the salt sweated out during the day. I make sure to wipe them in the evenings.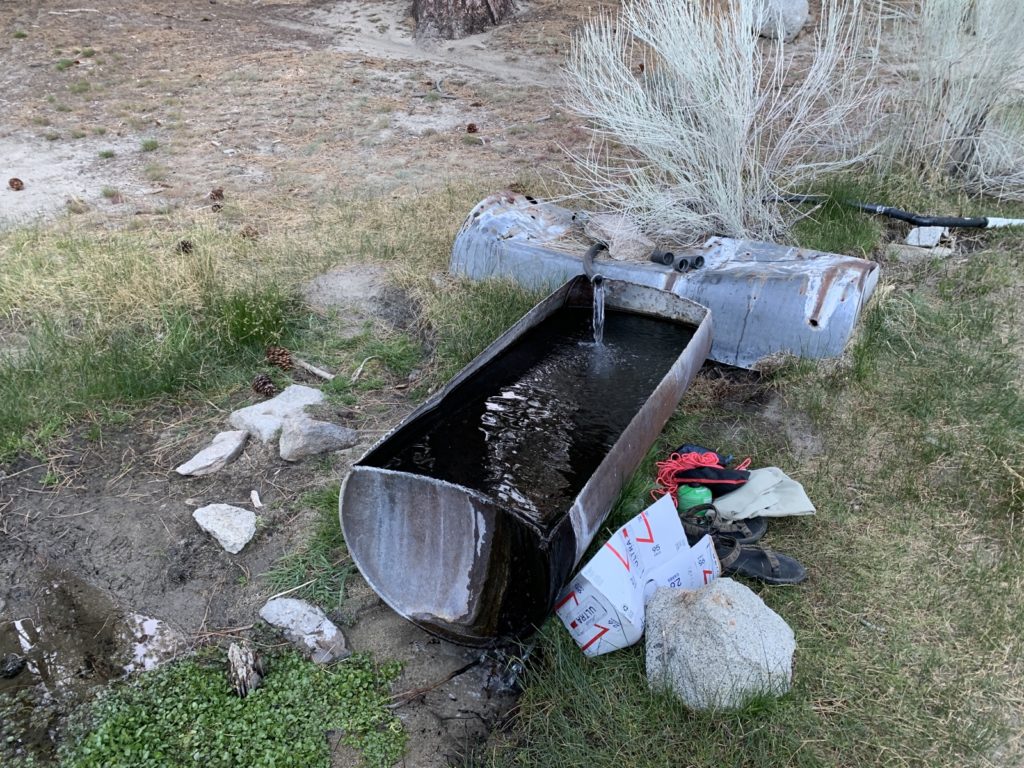 It's windy here in camp (in the trees, the tents are a bit more protected), in line with the issued wind advisory for Sat noon to 5am Sunday. Let's hope it dies down!