It was a nice meadow to camp with plenty space (3 tents as I went to bed, another guy coming late in the dark and leaving early) but somehow the cold also settled into this meadow and the condensation inside the tent was frozen in the morning!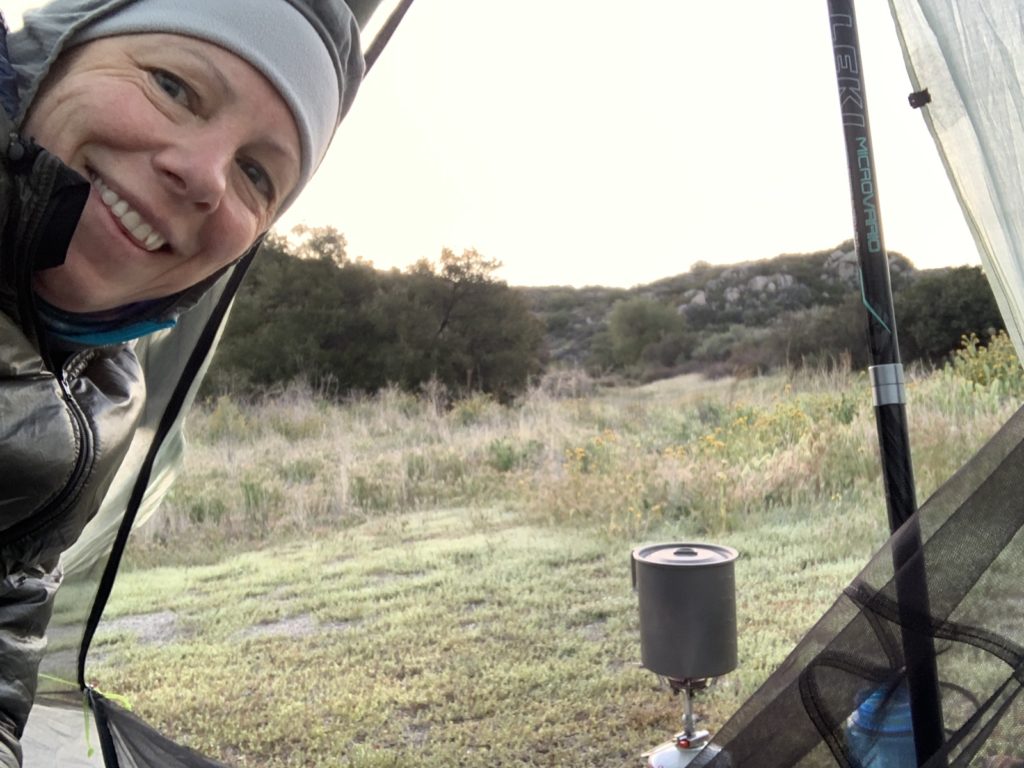 I was warm enough but definitely had to tighten up the quilt. In the morning, I left camp around 7:20am, Edgar was just getting ready as well. Steady was ready to go and I saw him at various points throughout the day.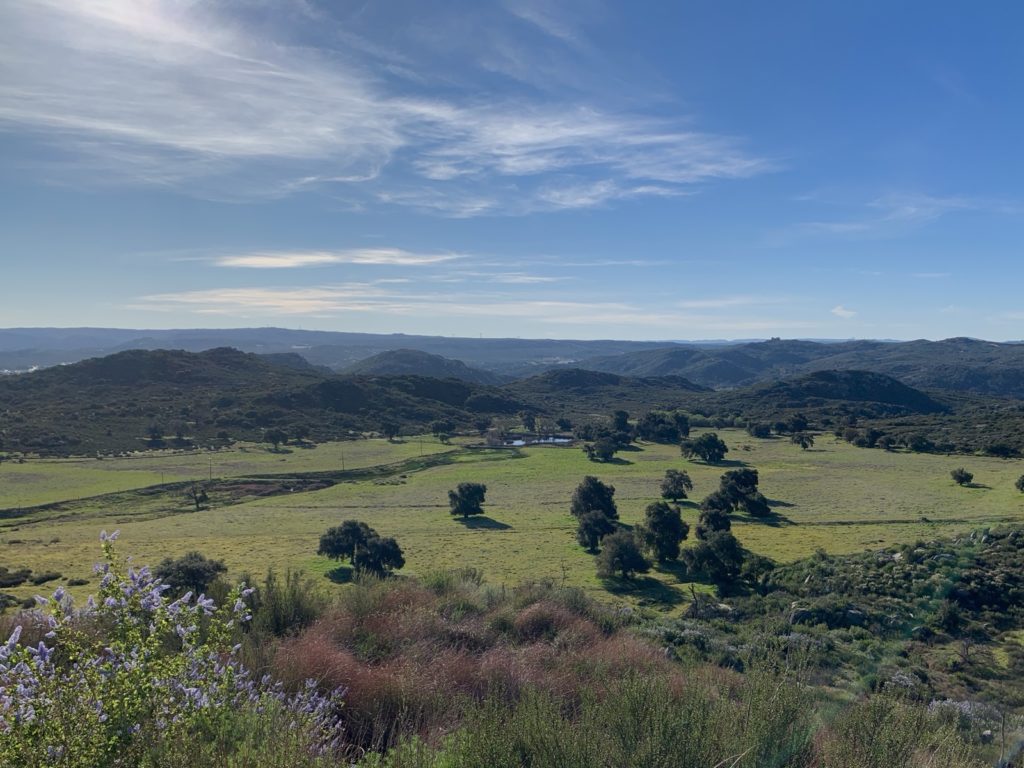 The trail was undulating at first but definitely much more technical and steeper than I expected. Lots of rocks, lots of overgrown sections.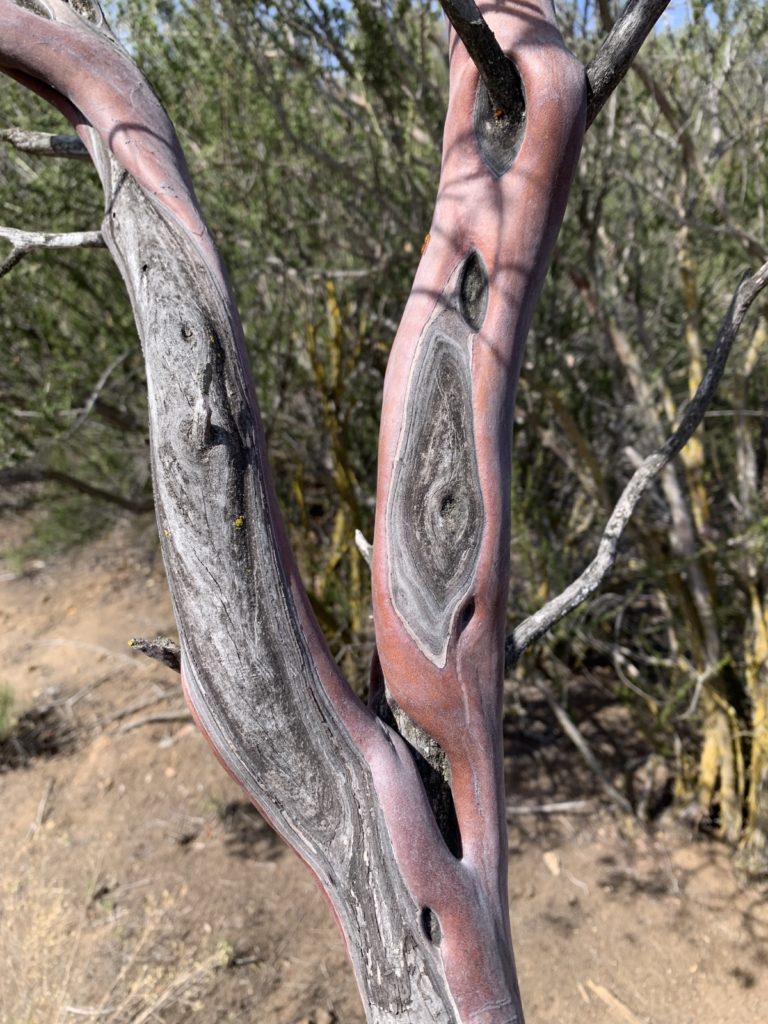 But there were some nice views to the south and the morning temperatures were still pleasant. Lots of hikers out, I probably met 15 today.
Around 10am I stopped to let my frozen/soaked tent and groundsheet dry out. It only takes minutes!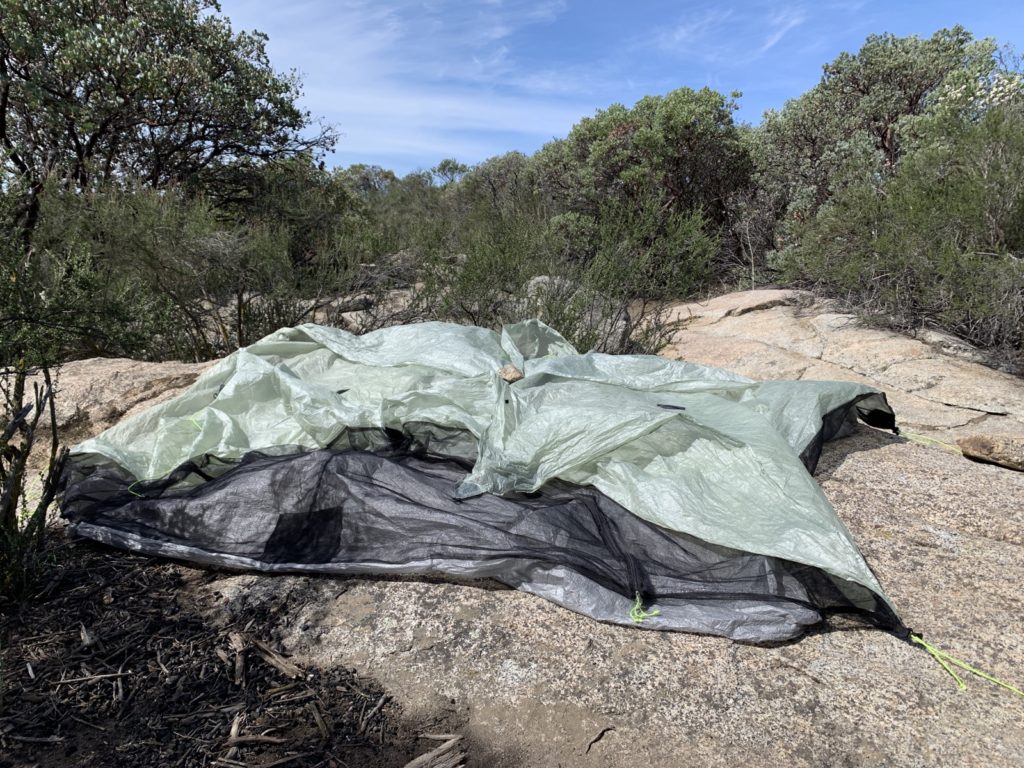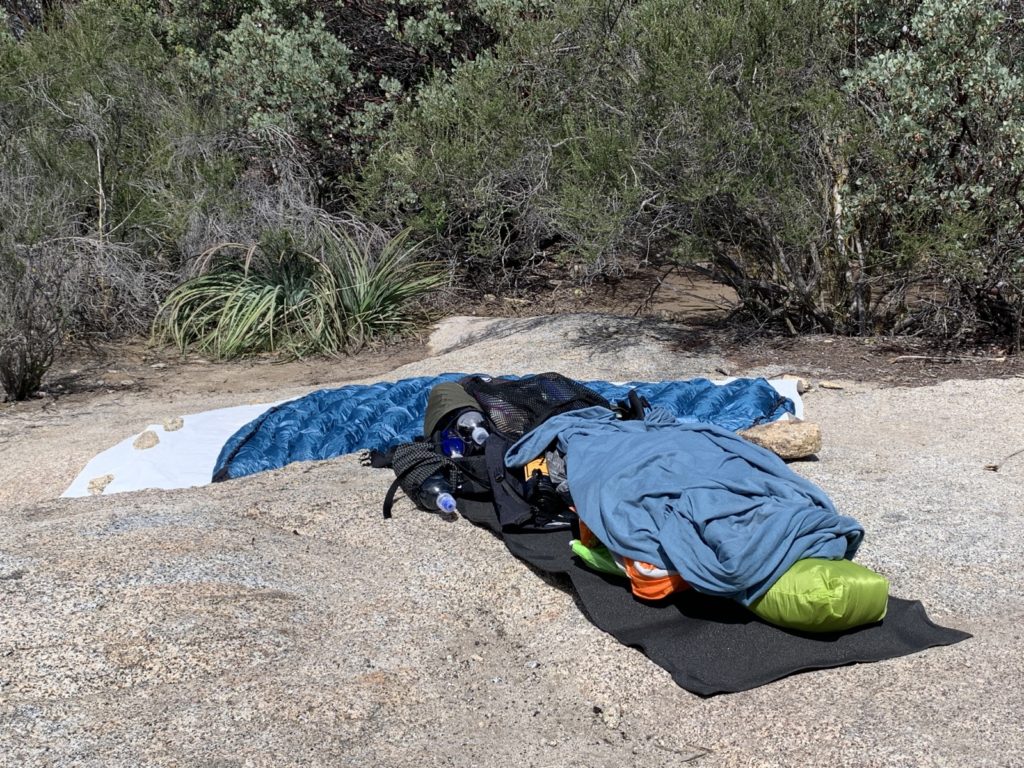 But then we had a steep technical descent into Hauser Creek and the dreaded long steep climb on the other side … in the full sun, in now very hot temperatures and still a ways from Lake Morena. The snakes liked the sun!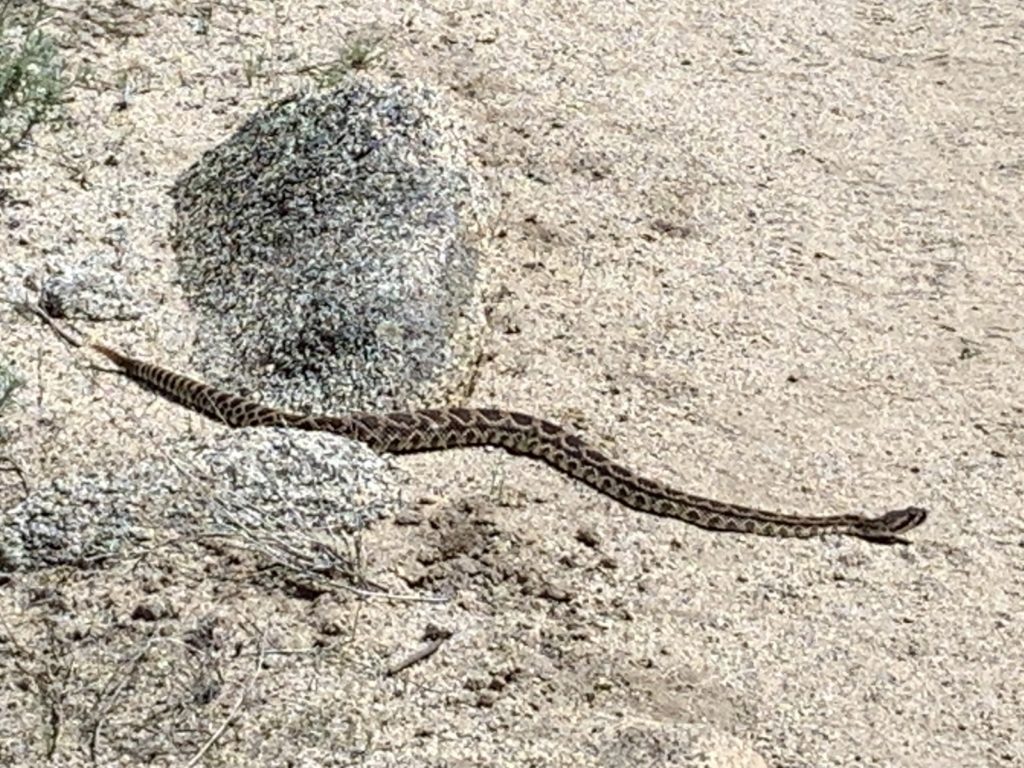 When I got to Lake Morena I instantly headed to the Malt Shop to get a cold drink, frozen sherbet and something salty! The essentials 🙂 Lateron another ice cream was needed …
I sat with Frontloader for a while, then caught up on some grading through the store's wifi. Then Knockknock showed up (we met at Legend's at the border and he had stayed the night there and hiked all the way to Morena today) as did Steady. I decided to spend the night at the campground because who can say no to a shower ($0.50), tables, water and bathrooms ($5 for a night)! We are all here … Steady, Knockknock, Edgar, Stray Cat & T Rex, Zeve, Major Holiday (who hikes nights and is leaving soon) and his friend. Lots of good chatting. All in bed early, tired from the hot climb.