After a great sleep and breakfast, I got the full tour of Ann and Sue's garden. It is amazing!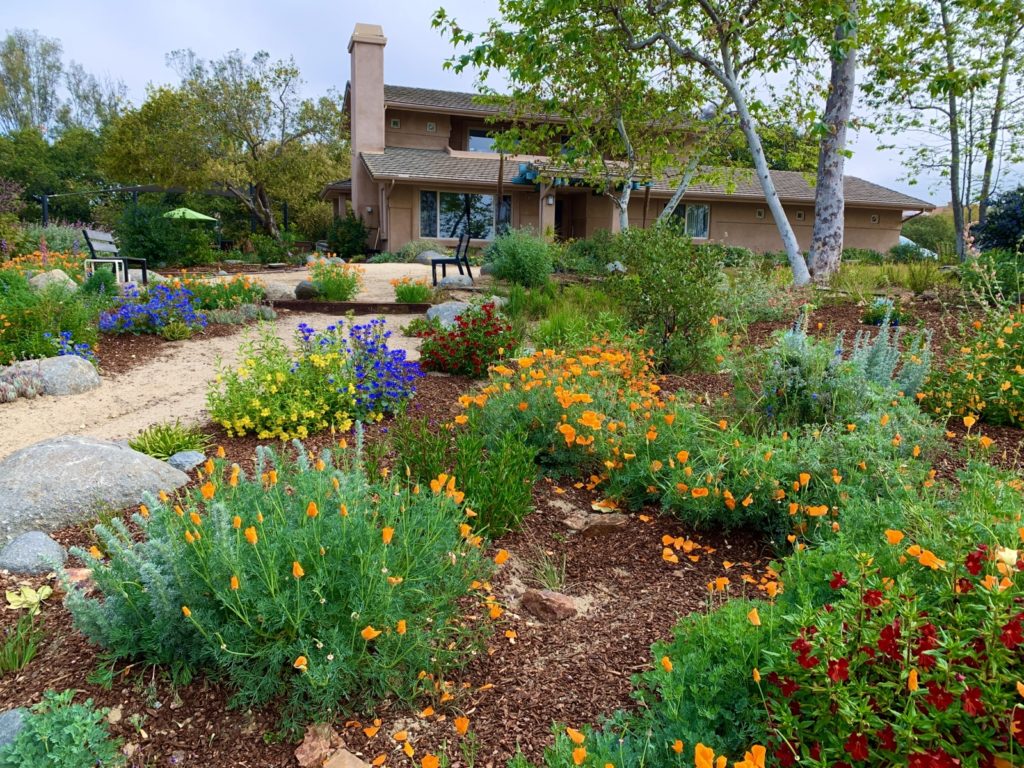 There are so many different flowers and plants, and Ann knows them all! Of course I remember all the names now 🤪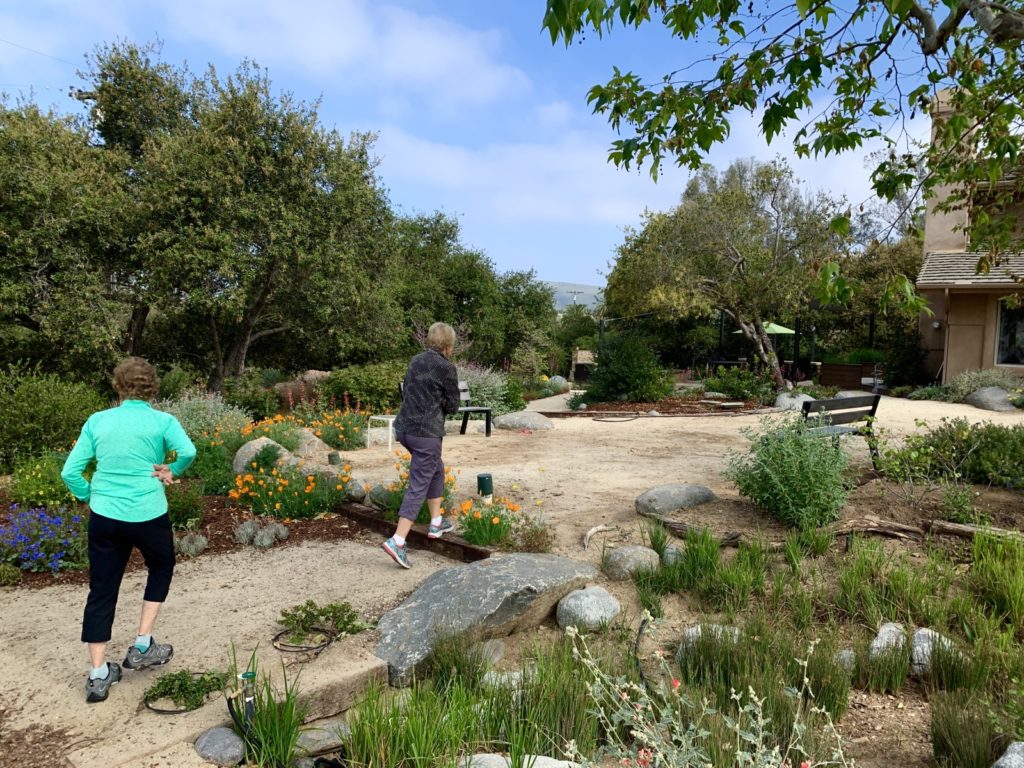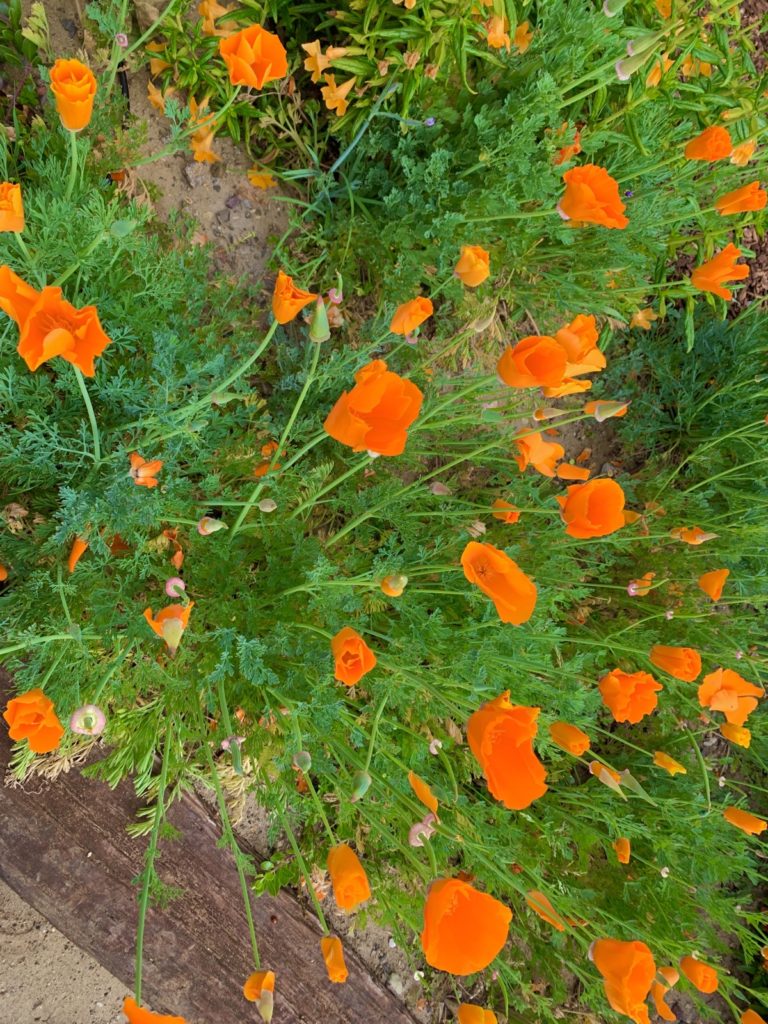 At the far end of the property grows the salad we had last night!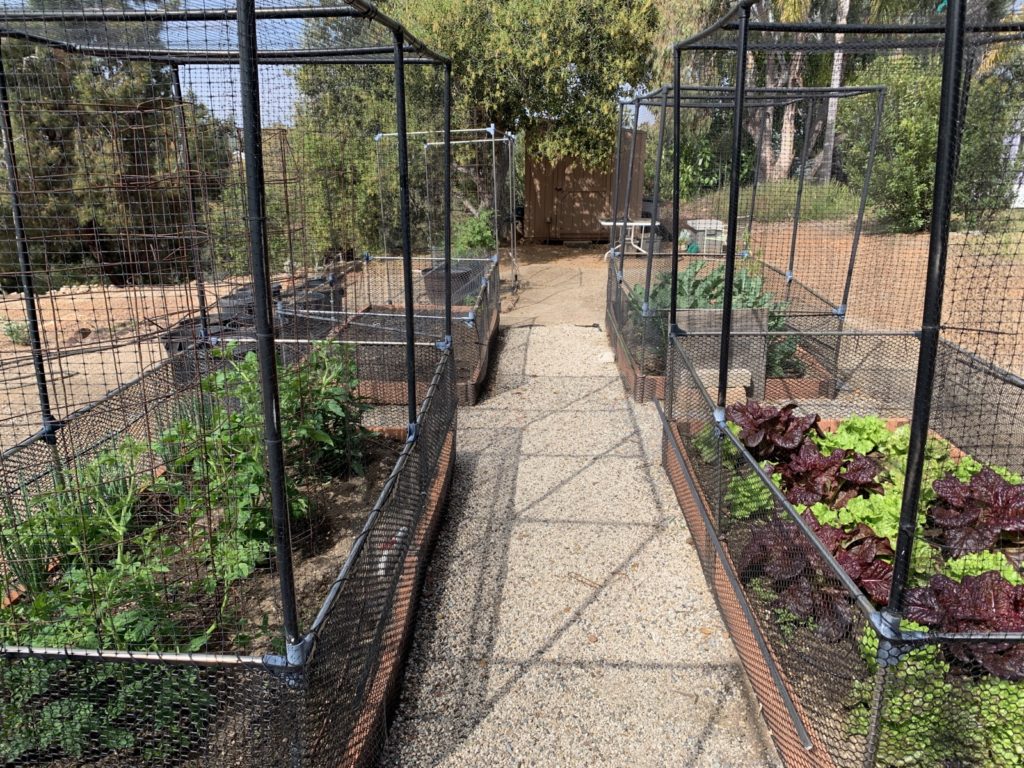 Then I got my pack organized and we were ready to roll! With all my gear and 4 days worth of food (but not water and gas) the pack weighed 19 lbs. Not bad!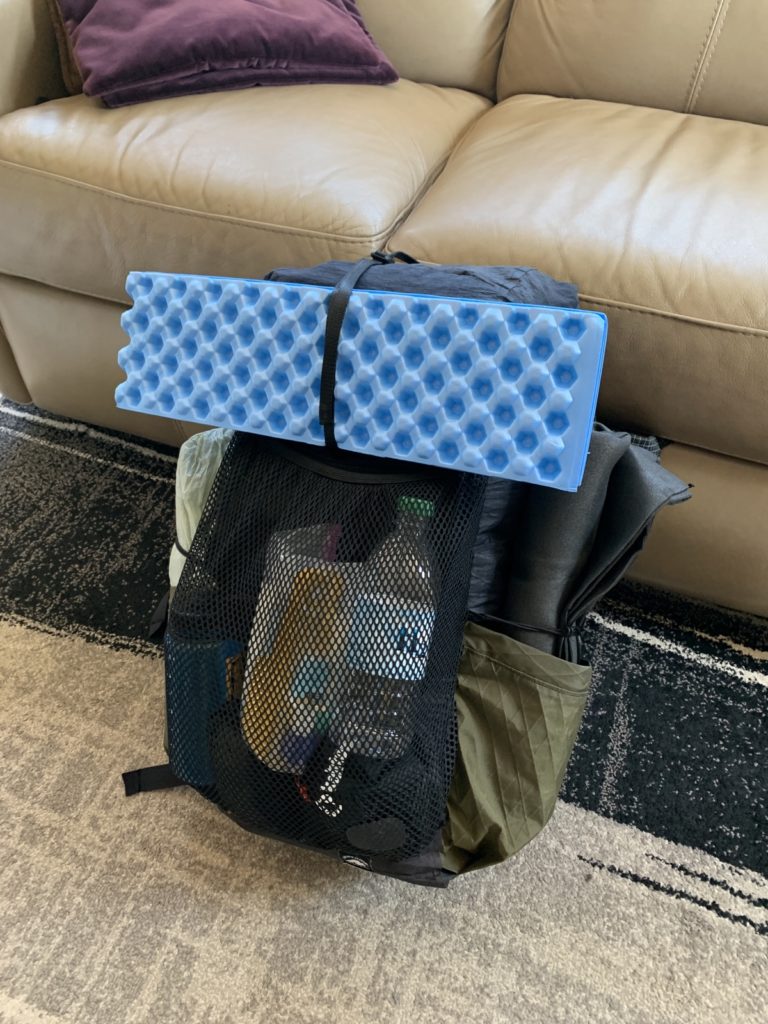 After stopping for a gas canister and water bottles, we had a lovely lunch down by the beach in Encinitas. That California sunshine! (And a great vegan burger!)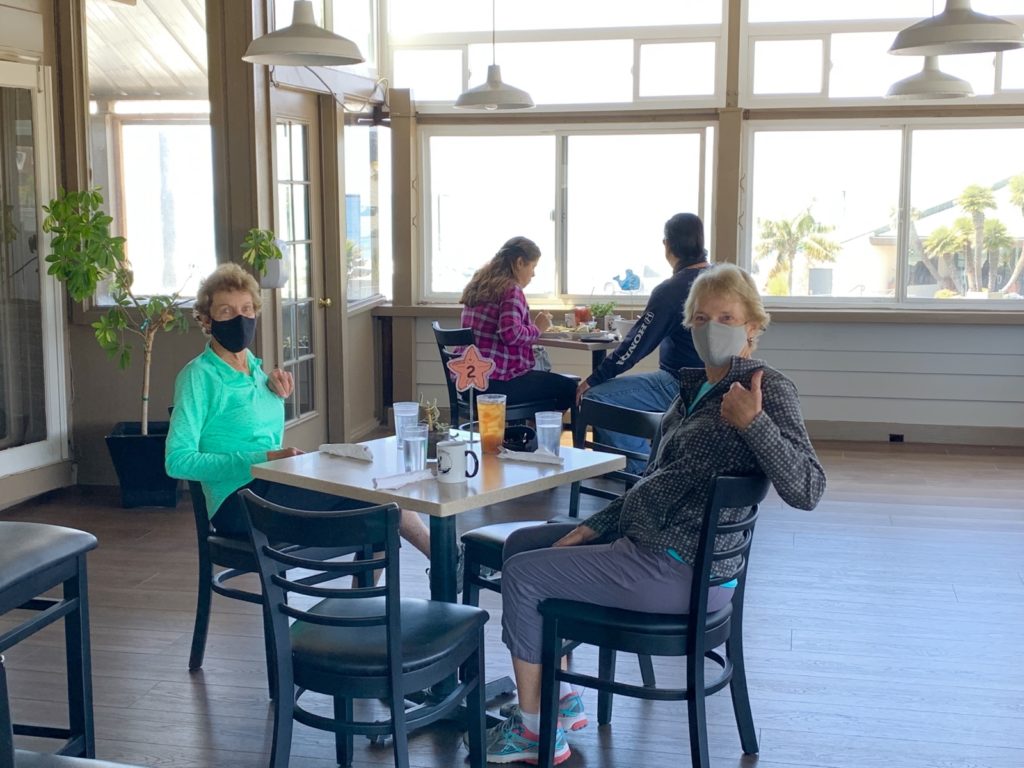 Then we headed to Campo, the border town where the PCT starts. It was strange to finally see the border fence and the Southern Terminus!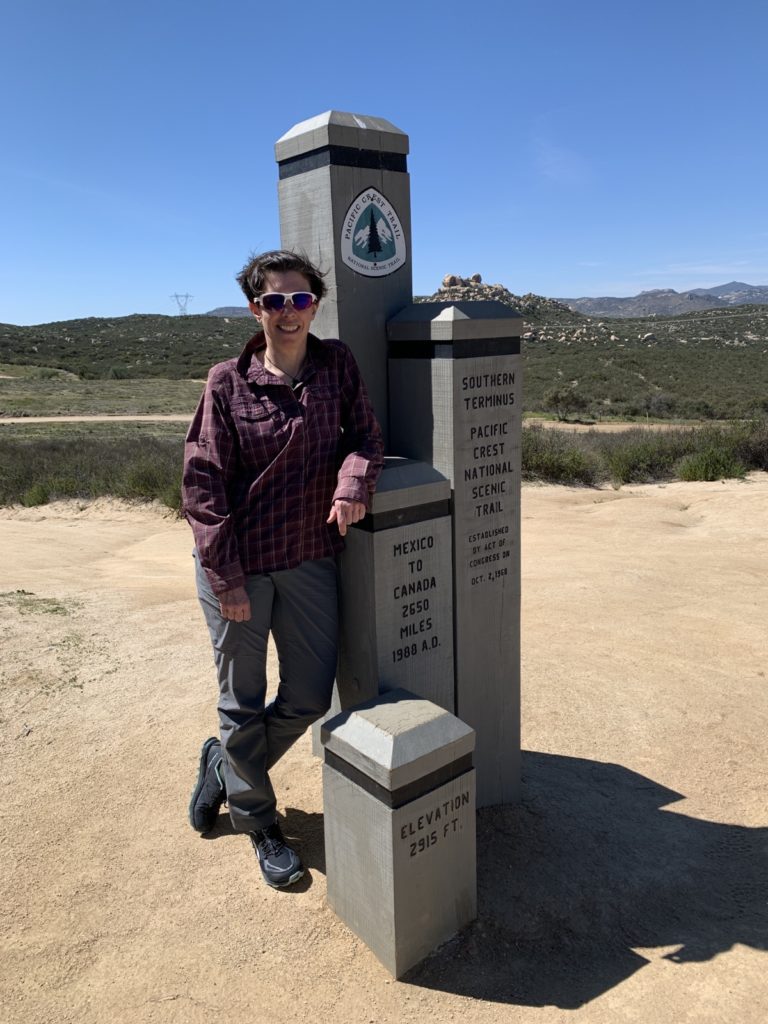 We had a chat with some horse riders who came up from the Rodeo grounds and admired the new fence. It's high, not all ugly but that money would have been spent better elsewhere!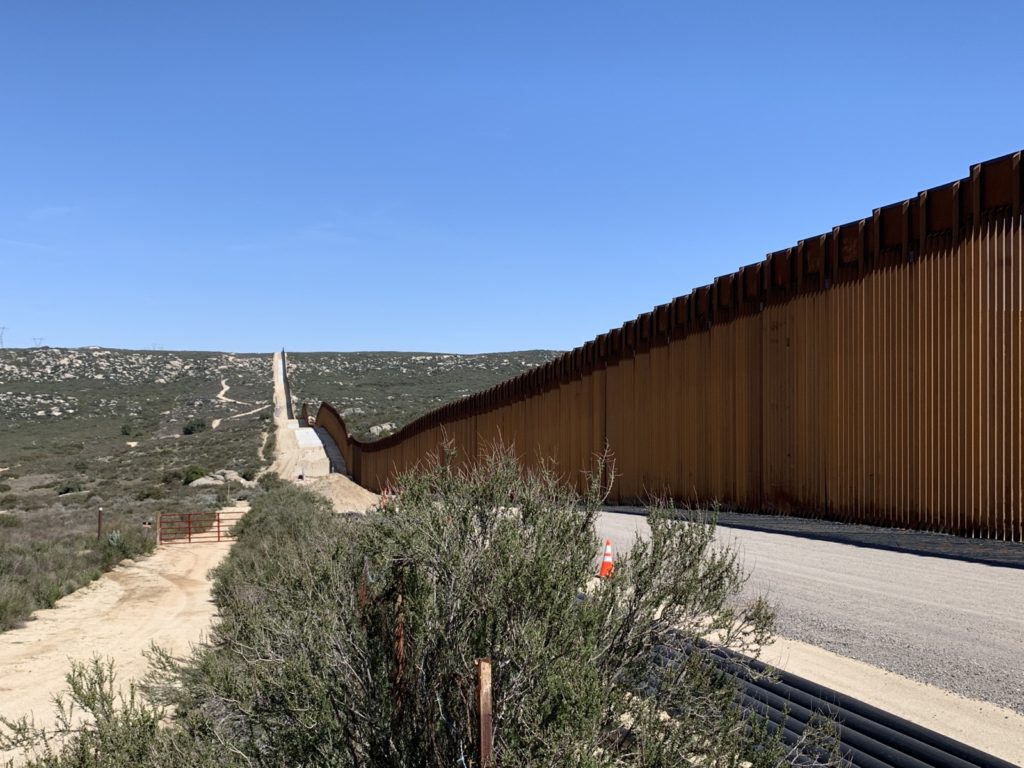 Thanks again to Sue and Ann for hosting me and taking me to Campo!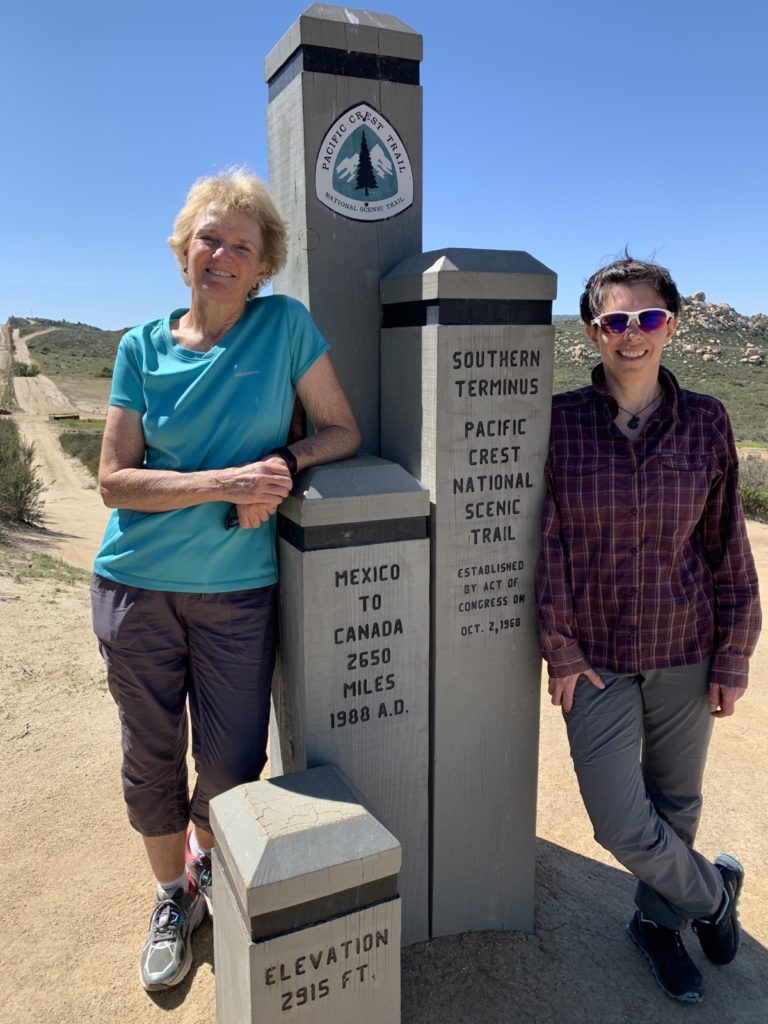 We hiked half a mile together to the rodeo grounds where (as we were told by Mark earlier) Legend (a trail legend) was set up waiting for hikers to cook for them (dinner and breakfast). The first trail Angel … and he takes it seriously! He will be doing this all summer, moving up the trail as needed. There were tent sites, water, drinks and more. The owners allow PCT hikers to stay there …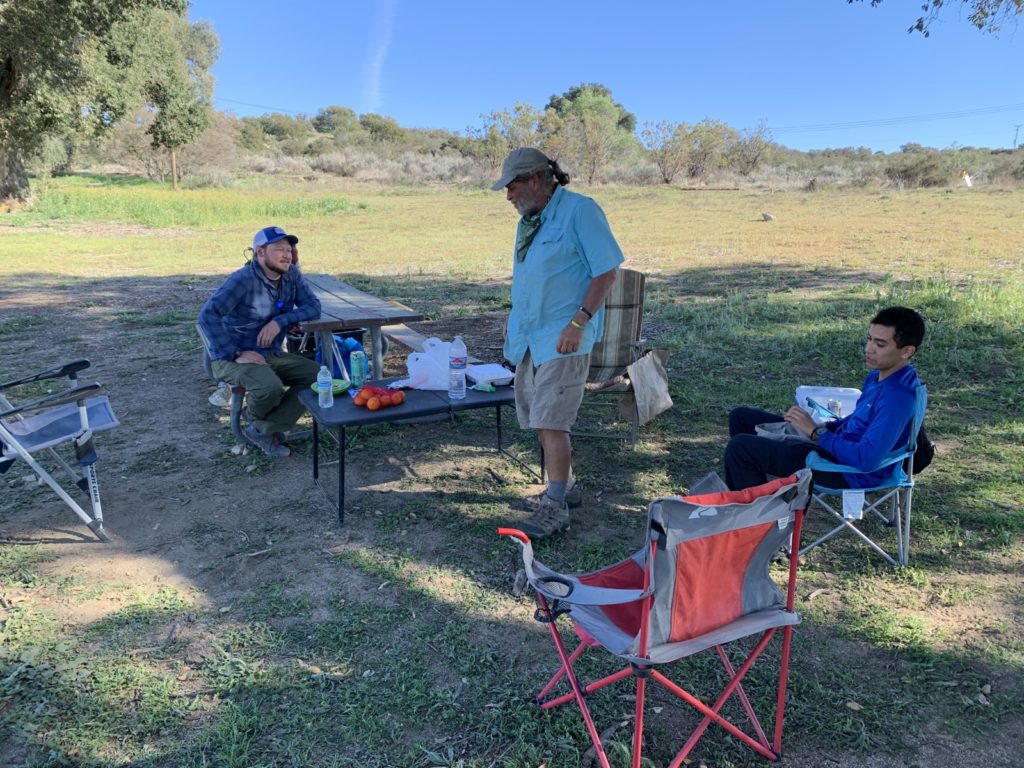 It was a real vortex … a name used by hikers for situations and places that draw you in and make it hard to leave! This was certainly one of them! Mark rode off and came back with food from the VFW (?) and I had some hash browns. Other hikers came by, such as Knockknock (who is thru hiking but has done the AT and CDT already), Edgar (newbie thru hiker), and some day and section hikers. They even did a shake down with Edgar, who had brought way too much stuff! A shake down is a process where experienced thru hikers go through the pack of a newbie and get rid of all the things he/she doesn't need!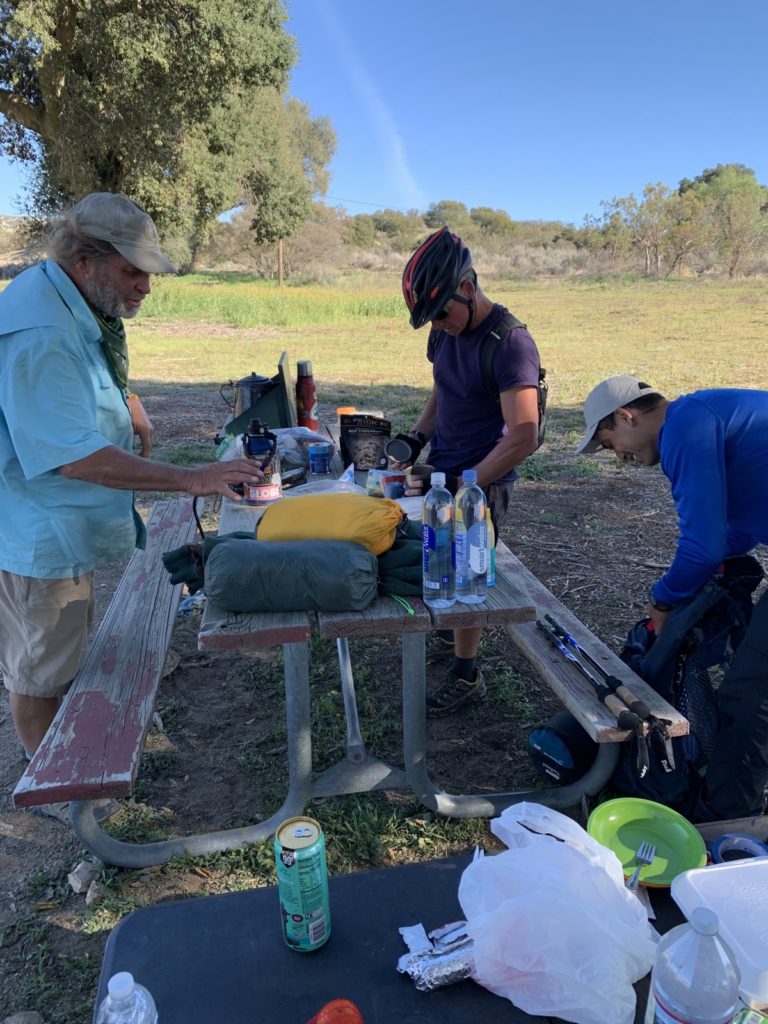 I definitely wanted to start hiking but waited about 1.5 hrs until it got cooler (when we arrived it was about 80F). Knockknock stayed there for the night, Edgar hiked out too.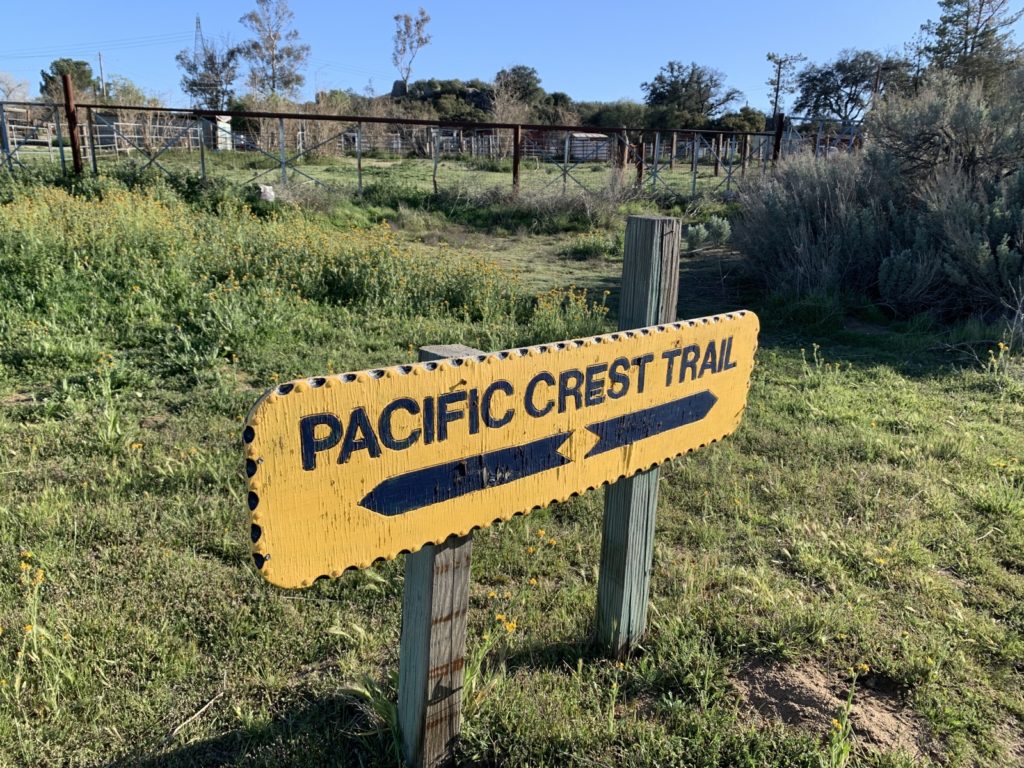 After the first few miles amd seeing the well-known signs, I met Magnet at a water source, filled up and found a camp spot soon after.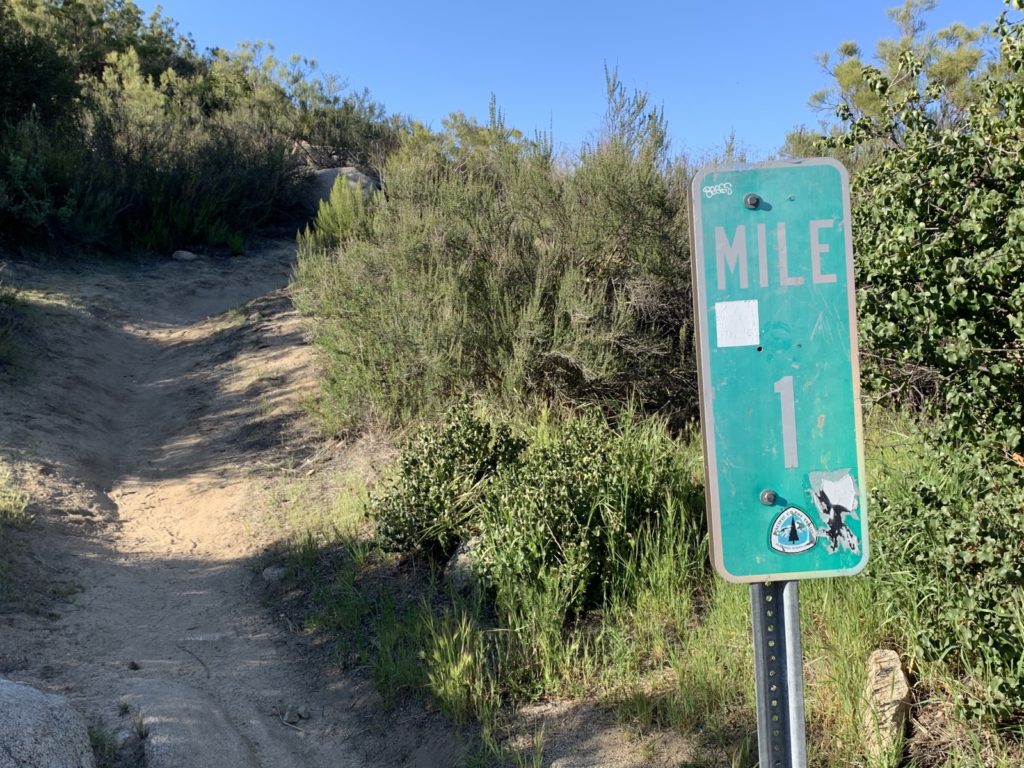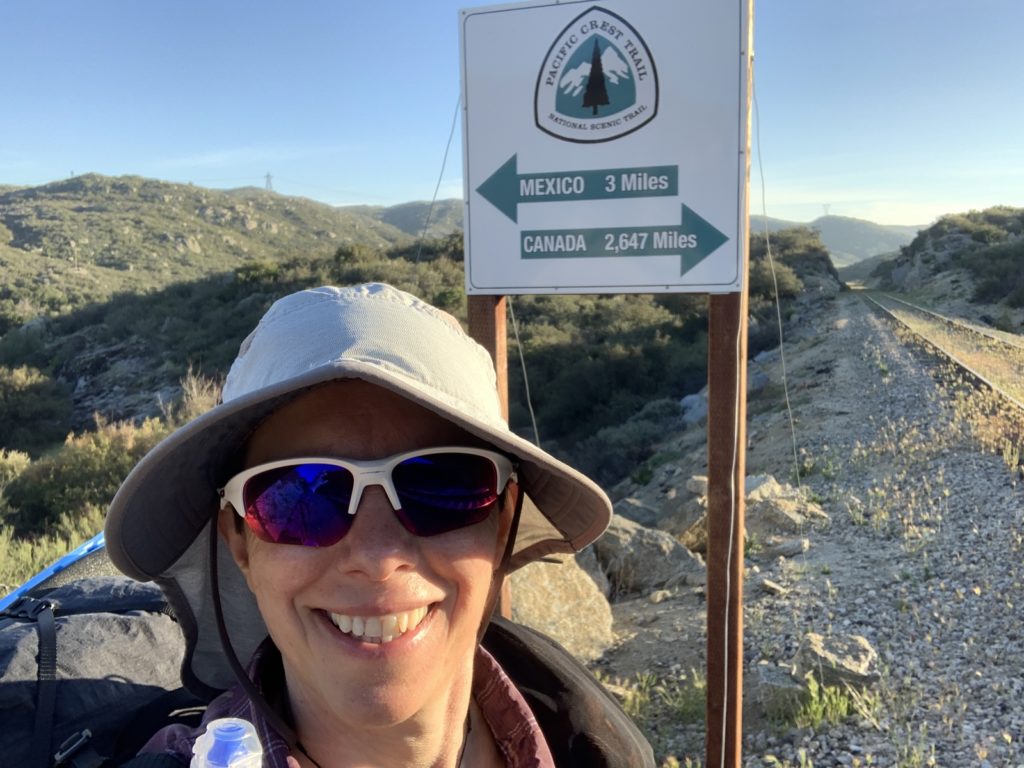 I am at about 6 miles, nice campsite, beautiful stars.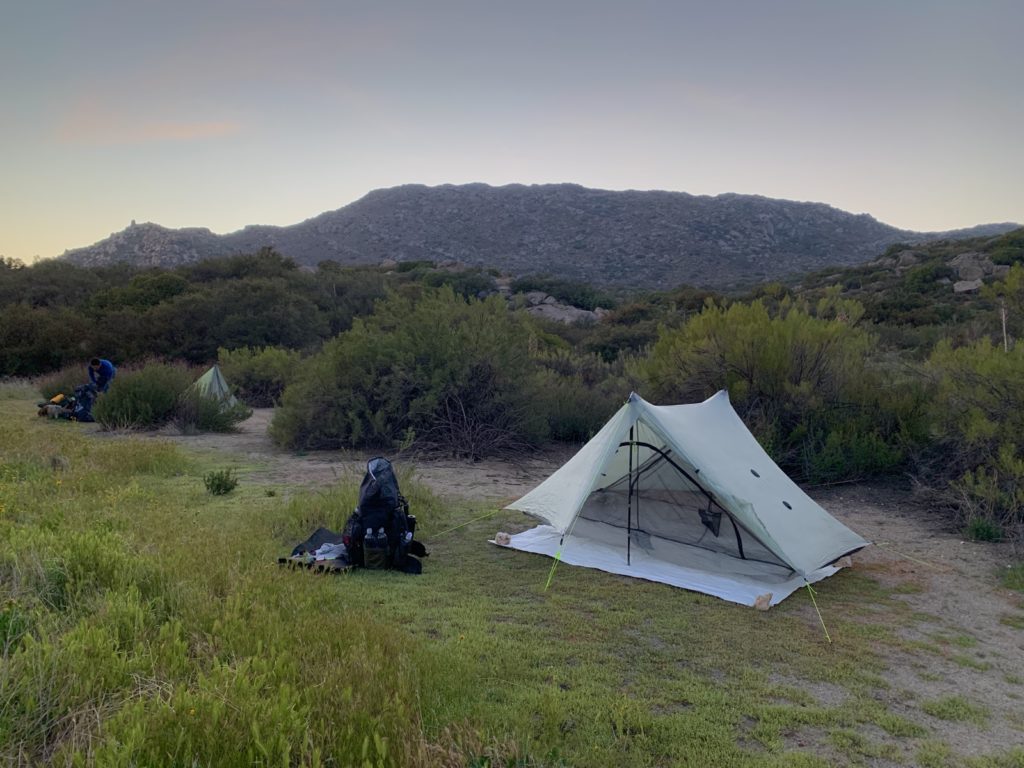 The border fence is still visible on the hills in the distance. Edgar and Steady are camped nearby. It got dark quickly and has certainly cooled down already! Looking forward to exploring the desert!