That storm continued until at least 1am … then finally it was a bit more peaceful. Even in the bushes where we were camped it was loud!!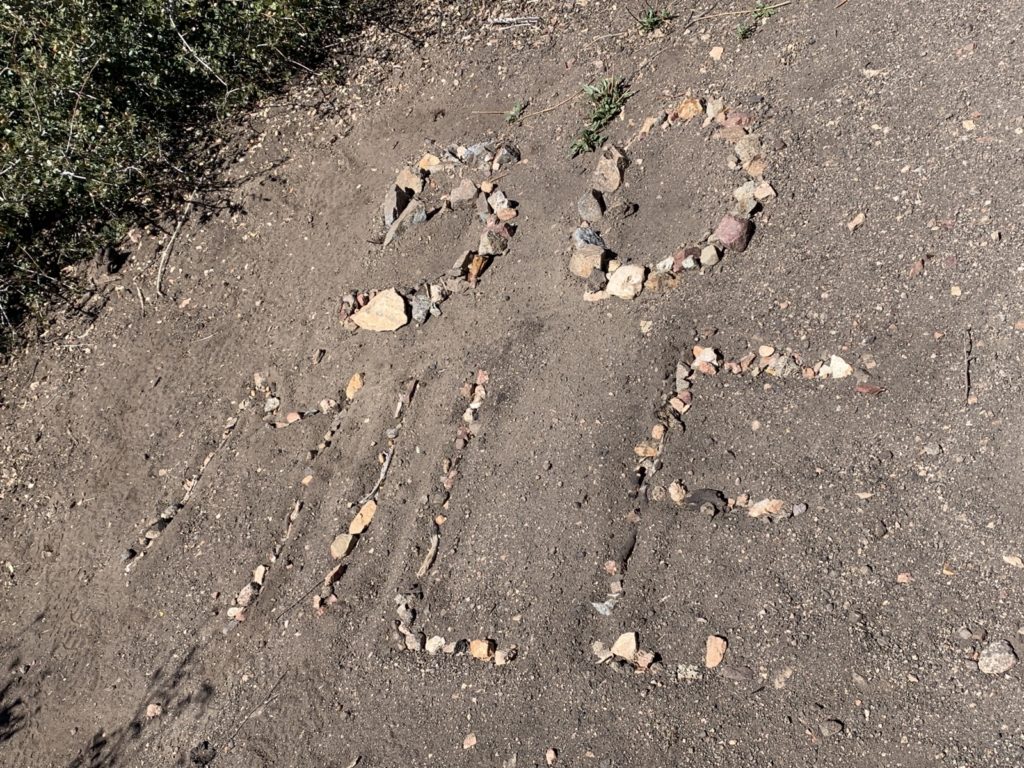 Knockknock left around 7am, I was about an hour behind. I had planned to wait for the store to open at 9am but left the campground since I was ready to go. Luckily, when I passed the store at 8:15am, they had already opened their doors and I was able to pick up some snacks.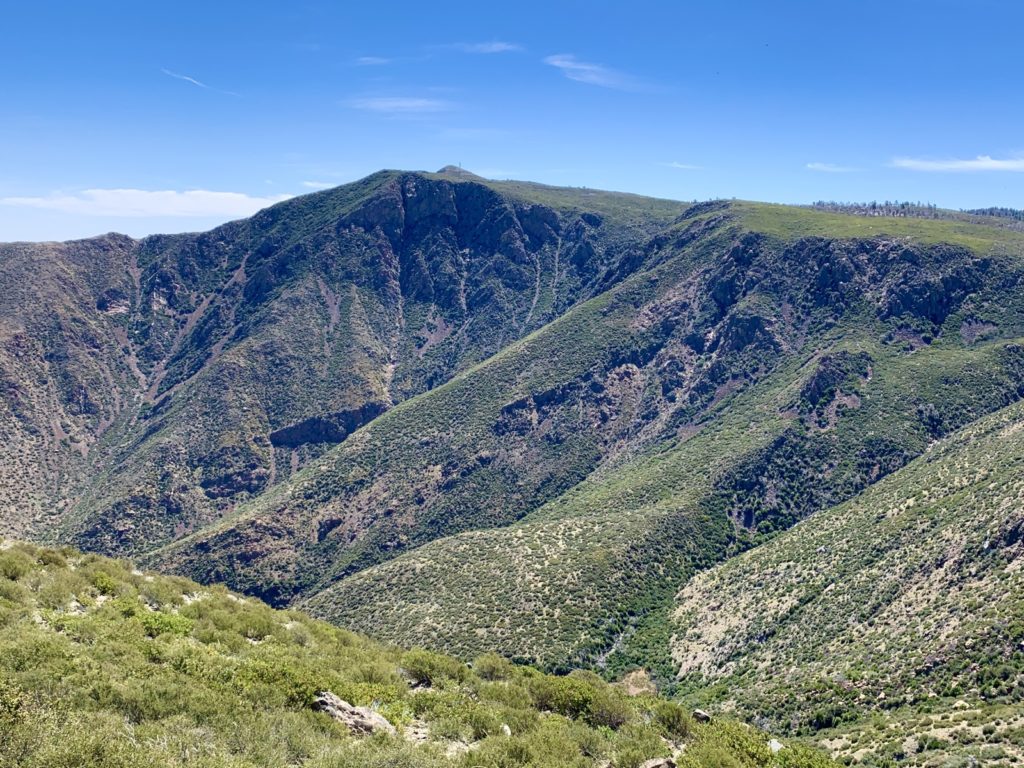 The views of the Anza Borrego desert below our high ridge were spectacular! We passed the turnoff to Garnet Peak which Graham and I climbed a few years ago. Again the trail wasn't easy, certainly rockier than expected 😁 Maybe I have to adjust my expectations now!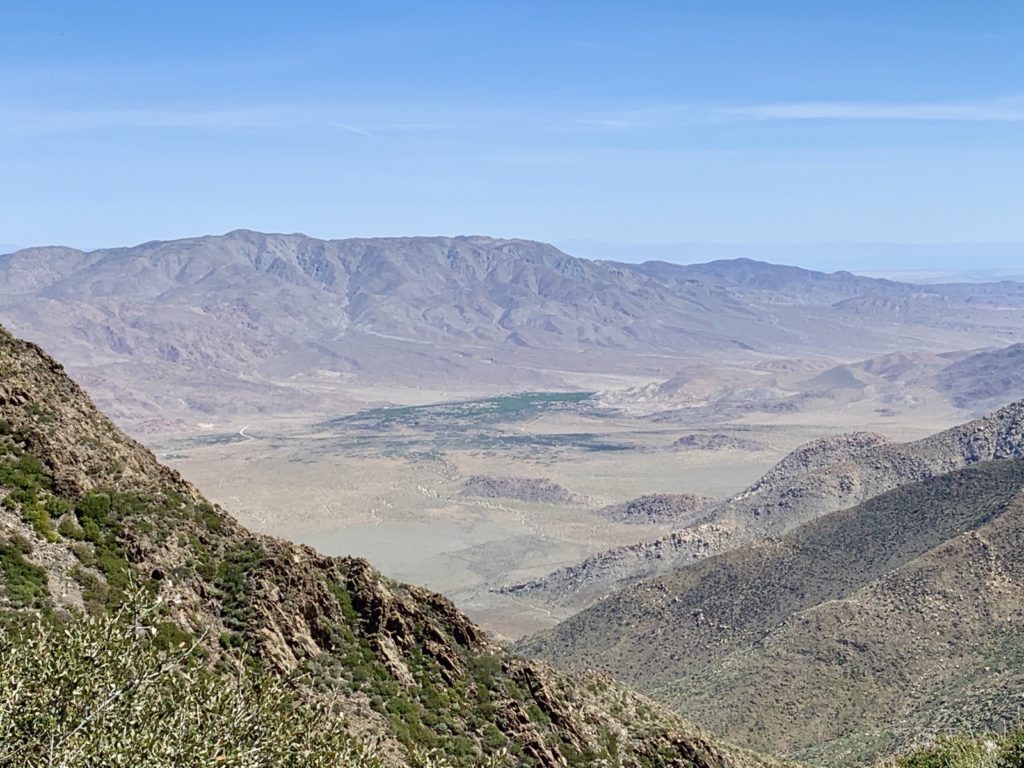 Water is scarce. We had water sources 7 miles and 11 miles from the campground. After that: a 15 mile dry stretch. At the 11 mile water, trail magic drew everybody into the shade to rest and enjoy the goodies!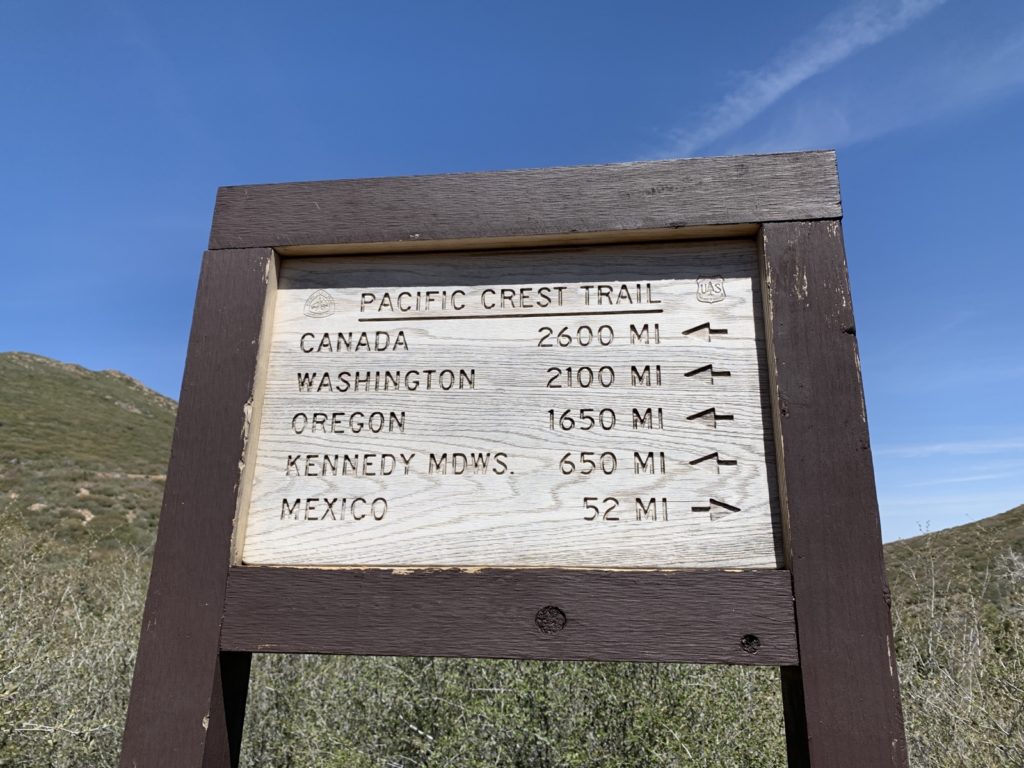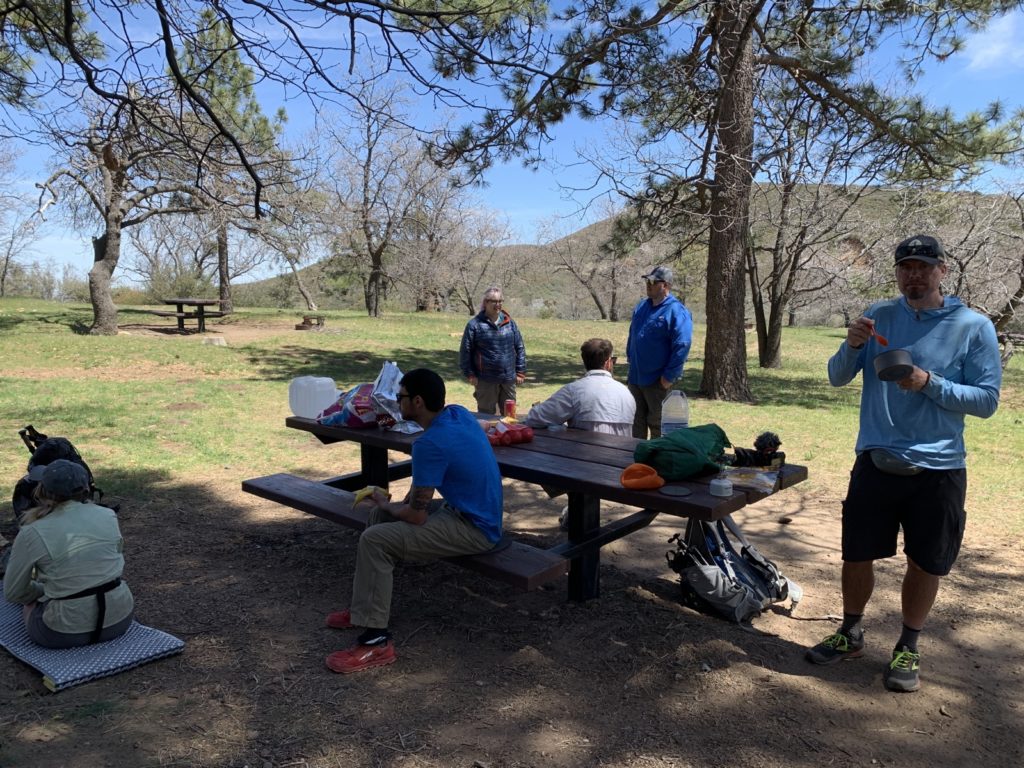 With a full water carry my backpack was super heavy and in the heat of the day (after slogging up the Pioneer Mail Road) I accepted the offer of a nice couple from Truckee to drive me to the next parking area (it saved me about 6 miles). Even in that parking area there was trail magic!!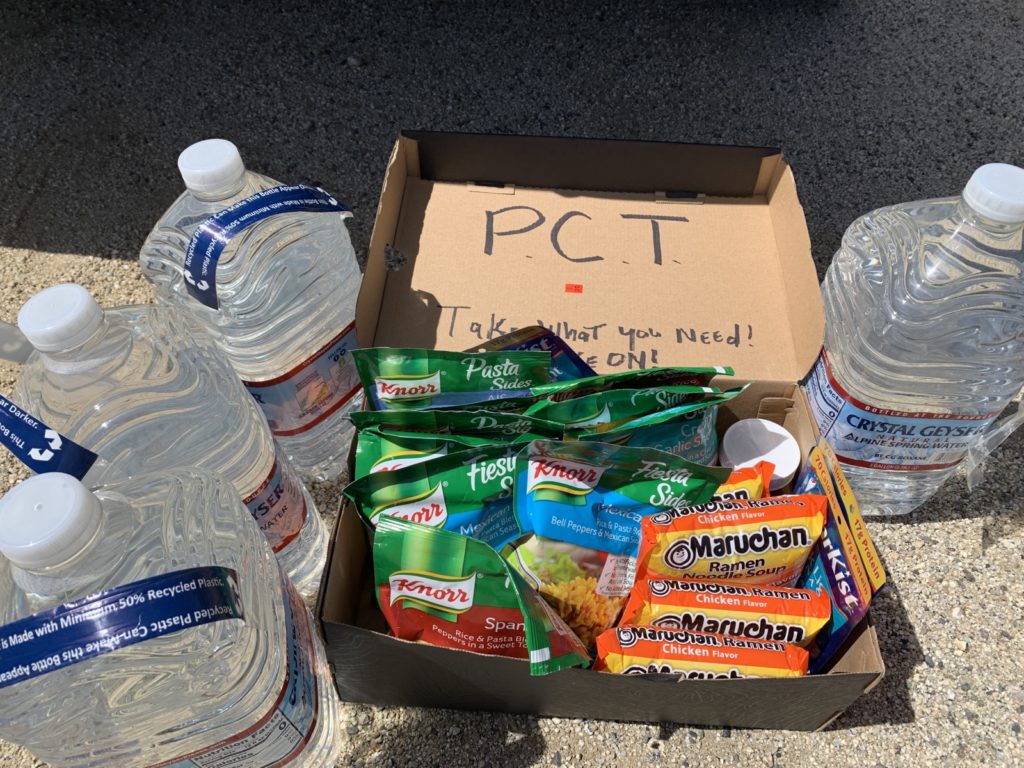 I took the access trail (1.5 miles back to the PCT) and dropped down steeply to a rest spot. Knockknock came by an hour later and we hiked the remaining 4.6 miles to the empty water (a water tank) together. First up. Then down. Legs are tired.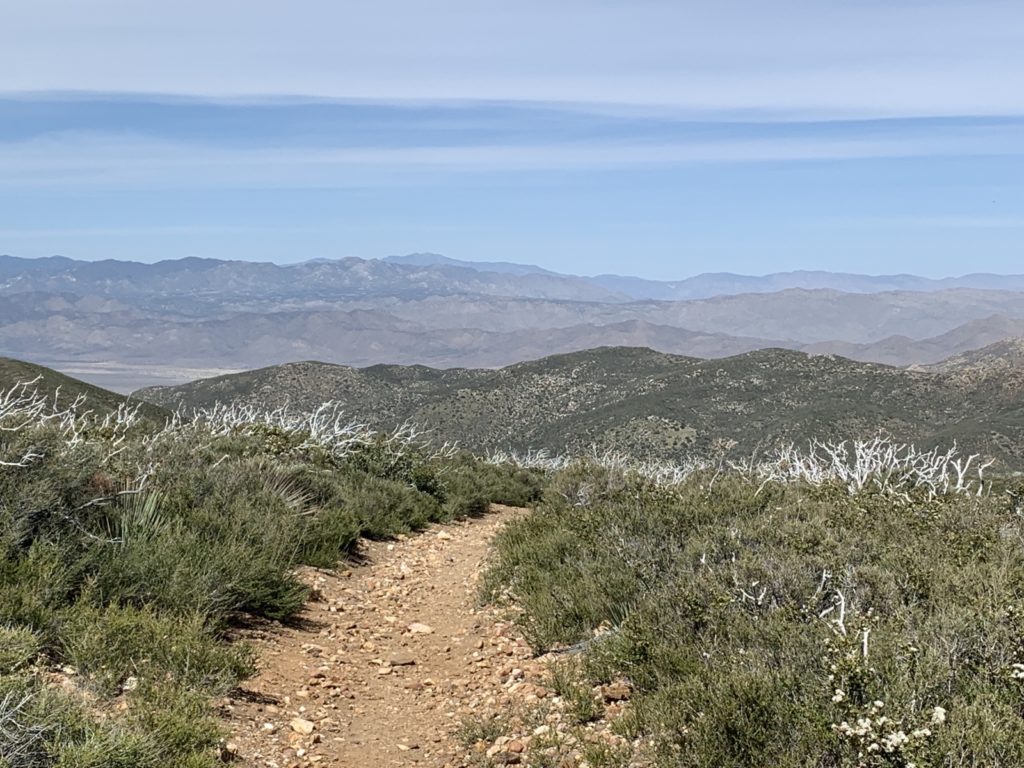 We are camped 10 miles from the road into Julian and hope to get there early. With some spotty reception I figured out that there is no accommodation in Julian so will see what tomorrow brings!!